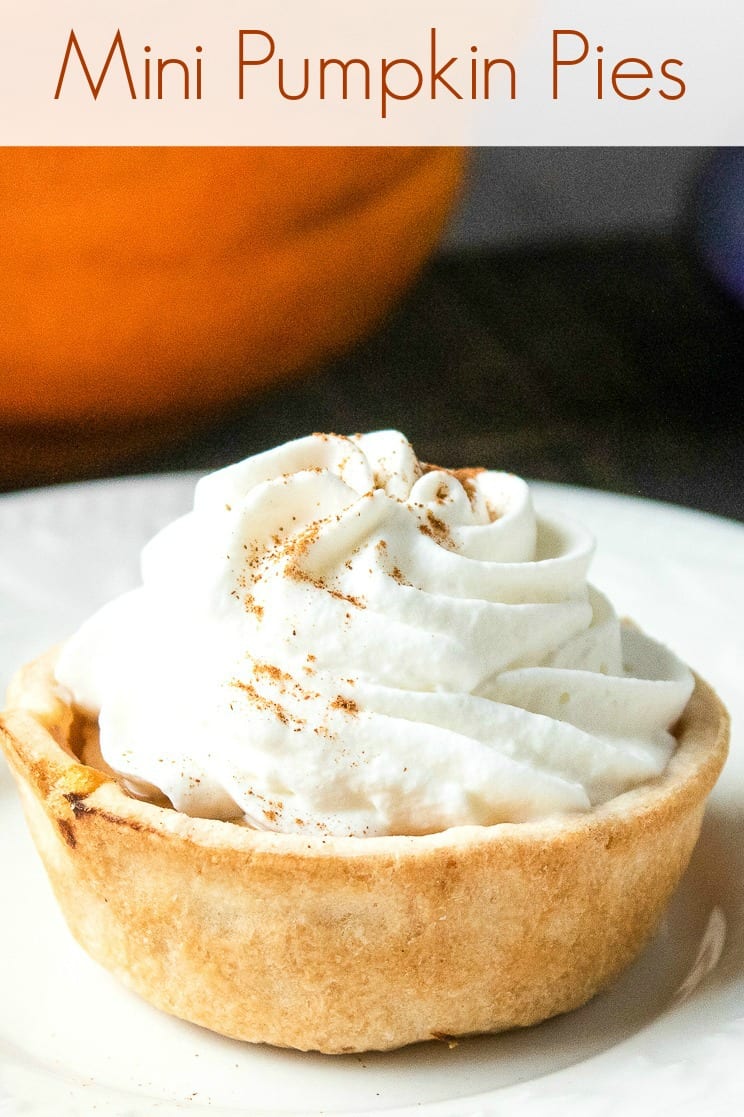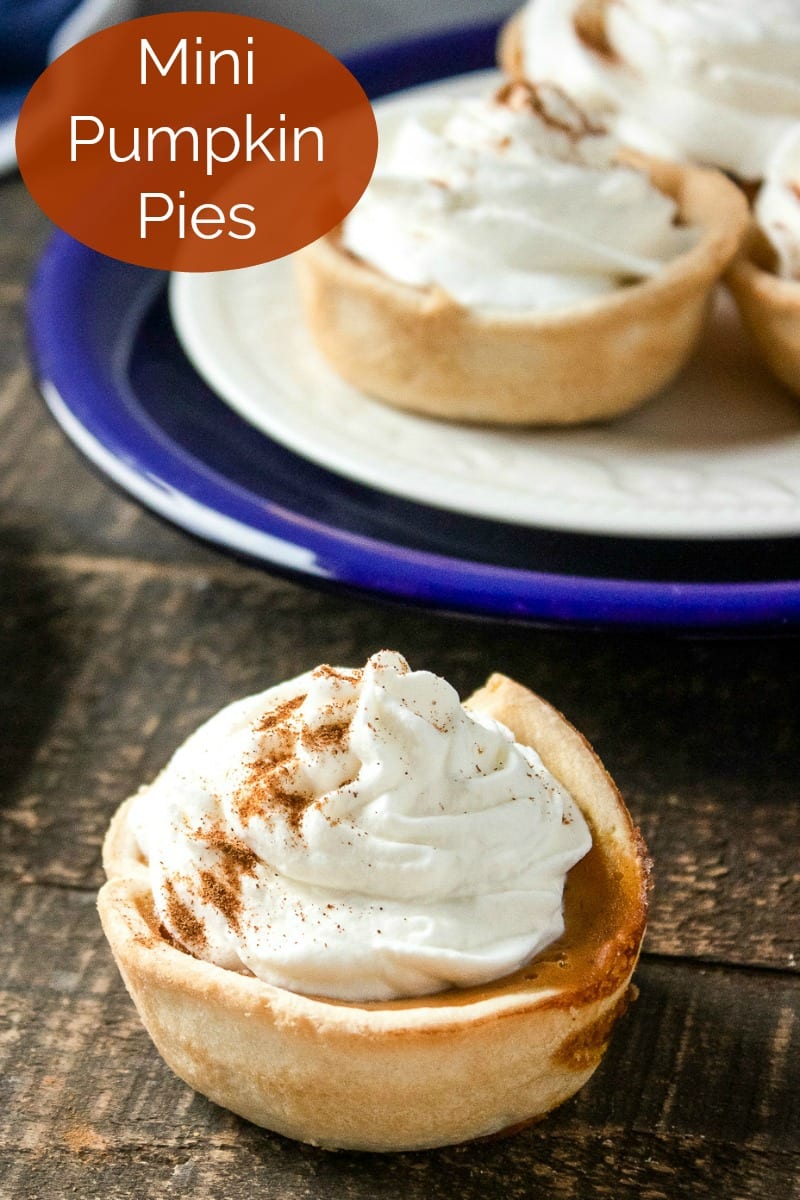 Individual Pumpkin Pie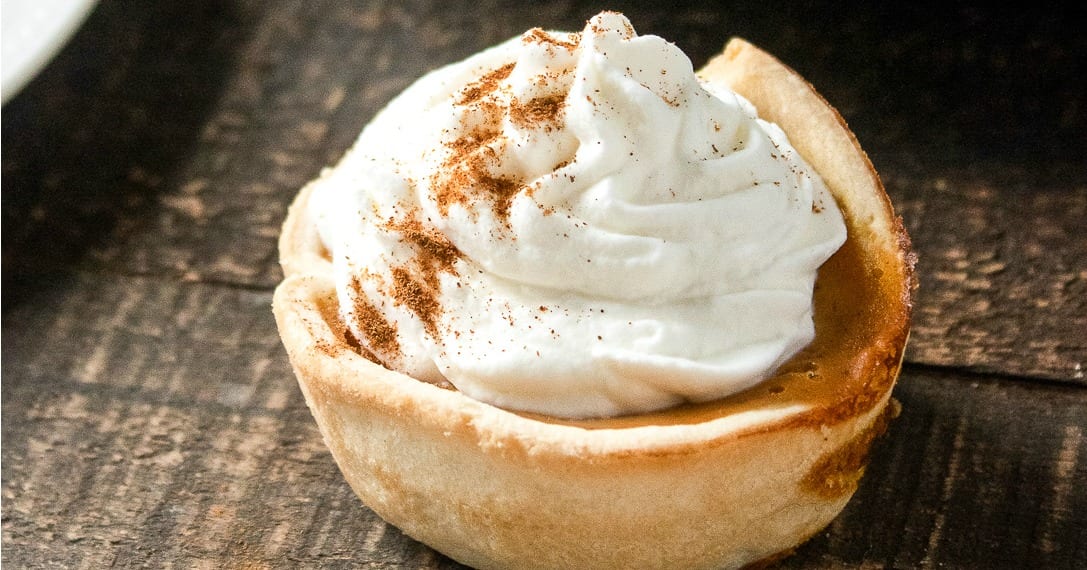 When you want a satisfying little treat, serve my single serve mini pumpkin pies.
The appetizer sized desserts are the perfect finish to a big meal or a tasty addition to a dessert table at a holiday party.
You get all the goodness of a classic pumpkin pie in a little bite sized pie.
The recipe is easy, so even novice bakers can bake this mini dessert that looks impressive and tastes delicious.
If you have kids who like to help in the kitchen, this recipe is an excellent choice.
The ingredients are easy to mix together by hand and its fun to cut out the crust for the mini pies.
Serve this festive dessert at home or make a batch to take to a holiday potluck party. They will be a hit on the buffet table.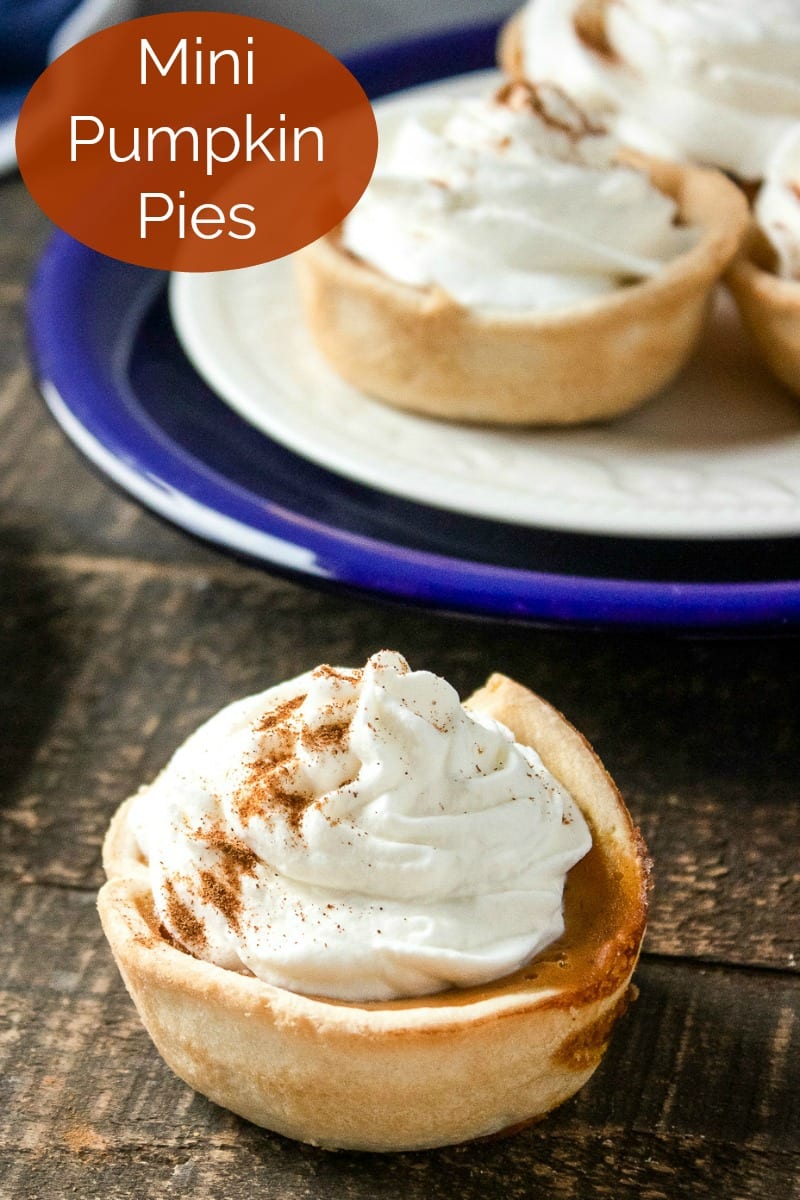 Single Serve Mini Pumpkin Pies Recipe
Prep time- 15 minutes
Bake time- 20-22 minutes
Serves 21
Ingredients
15 oz. pkg. Ready to Bake Pie Crusts
1 can Evaporated Milk (12 oz.)
1 can Pumpkin Puree (15 oz.)
2 Large Eggs
¾ cup Brown Sugar
1 t Ground Cinnamon
1 t Ground Nutmeg
¼ t Ground Cloves
Garnish
Whipped Cream
Ground Cinnamon
Supplies
Mini Muffin Pan (24 cup)
Nonstick Baking Spray
Wide Mouth Mason Jar Lid
Mixing Bowl
Instructions
1) Preheat oven to 425° and spray mini muffin pan with nonstick baking spray.
2) Use a wide mouth mason jar lid to cut 21 circles of pie crust. Push the crust circles into the muffin pan cavities.
3) Add the evaporated milk, pumpkin puree, eggs, brown sugar and spices to a mixing bowl. Stir together until thoroughly combined and smooth. Spoon the filling into the pie shells.
4) Put the mini pies into the pre-heated oven and bake for 10 minutes. Then reduce the heat to 350 and bake for another 10-12 minutes. Check doneness by inserting a toothpick into the center of a pie. When toothpick comes out clean, the pies are done.
5) Take out of the oven and let cool for at least 10 minutes before serving. Garnish with whipped cream and a sprinkle of cinnamon sugar.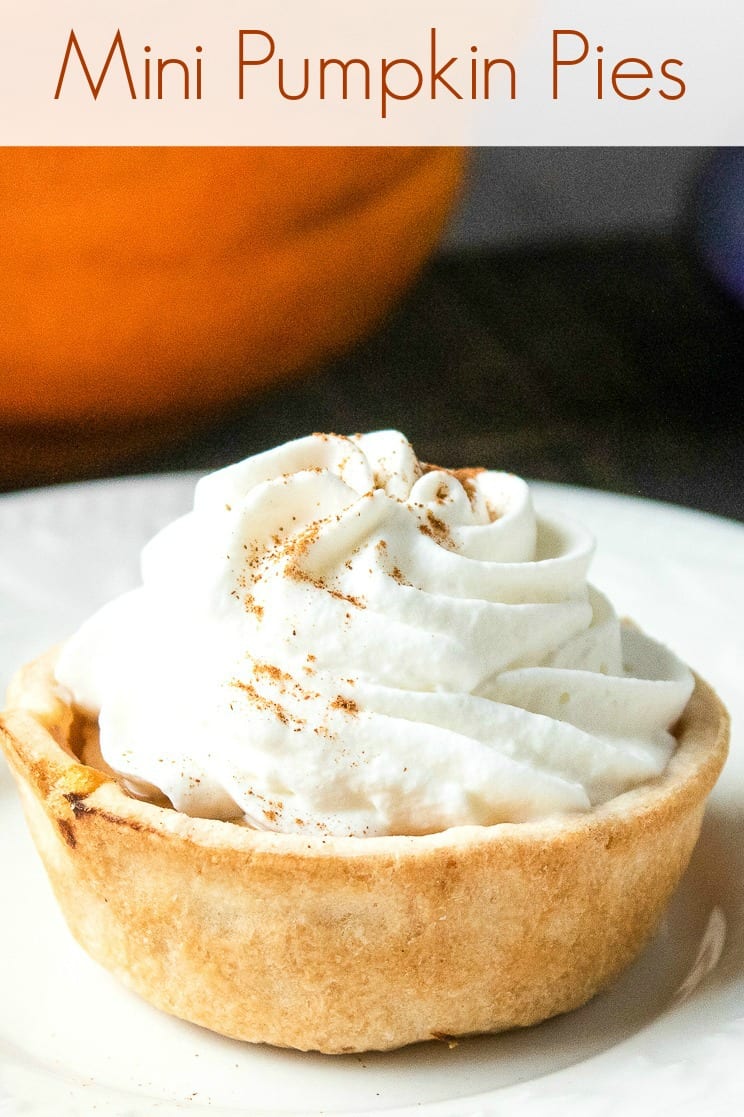 More from Mama Likes to Cook
Check out the rest of my vegetarian recipes, so you can get more great ideas for baking, cooking, blending and juicing.
Pumpkin Breakfast Recipes
Pumpkin Dessert Recipes
Dips Made with Pumpkin
Dinner Recipes with Pumpkin
Pie Recipes
Shopping Tips
For a beautiful assortment of kitchen necessities and food gifts for the whole family, check out the deals at these online stores.
Are you ready to have some delicious fun in the kitchen?