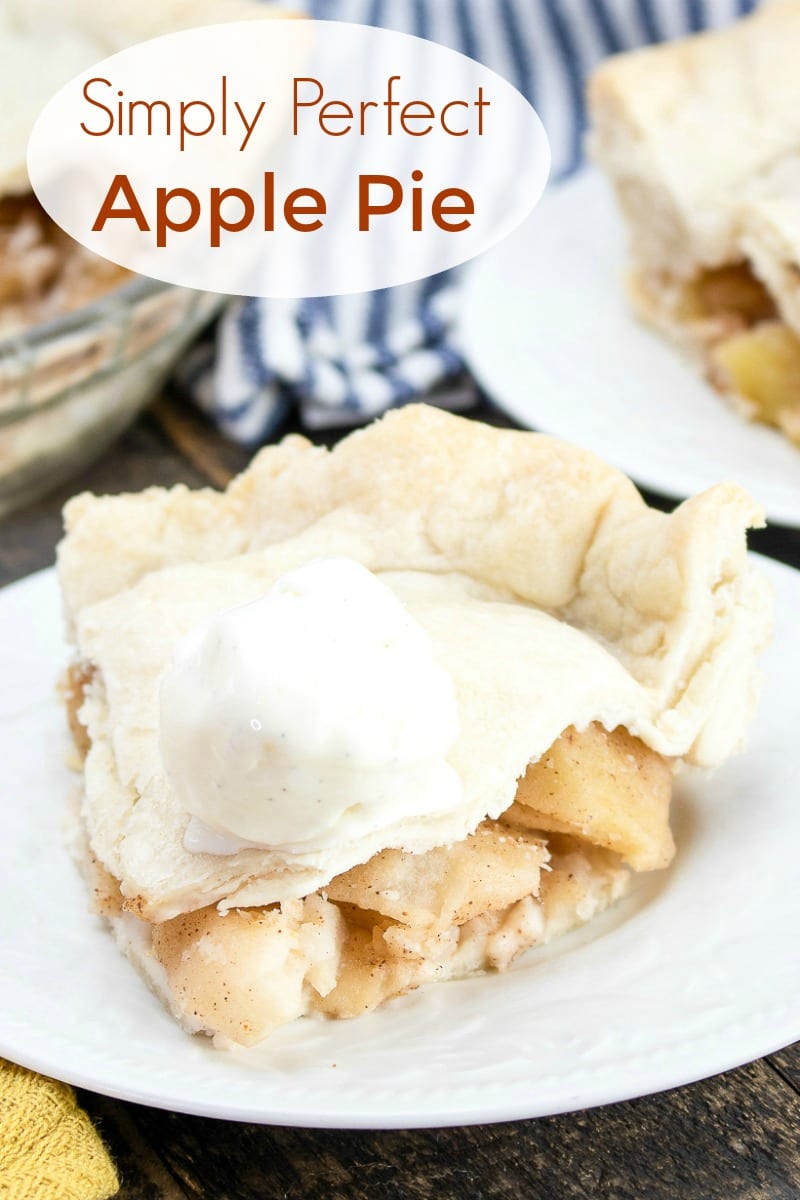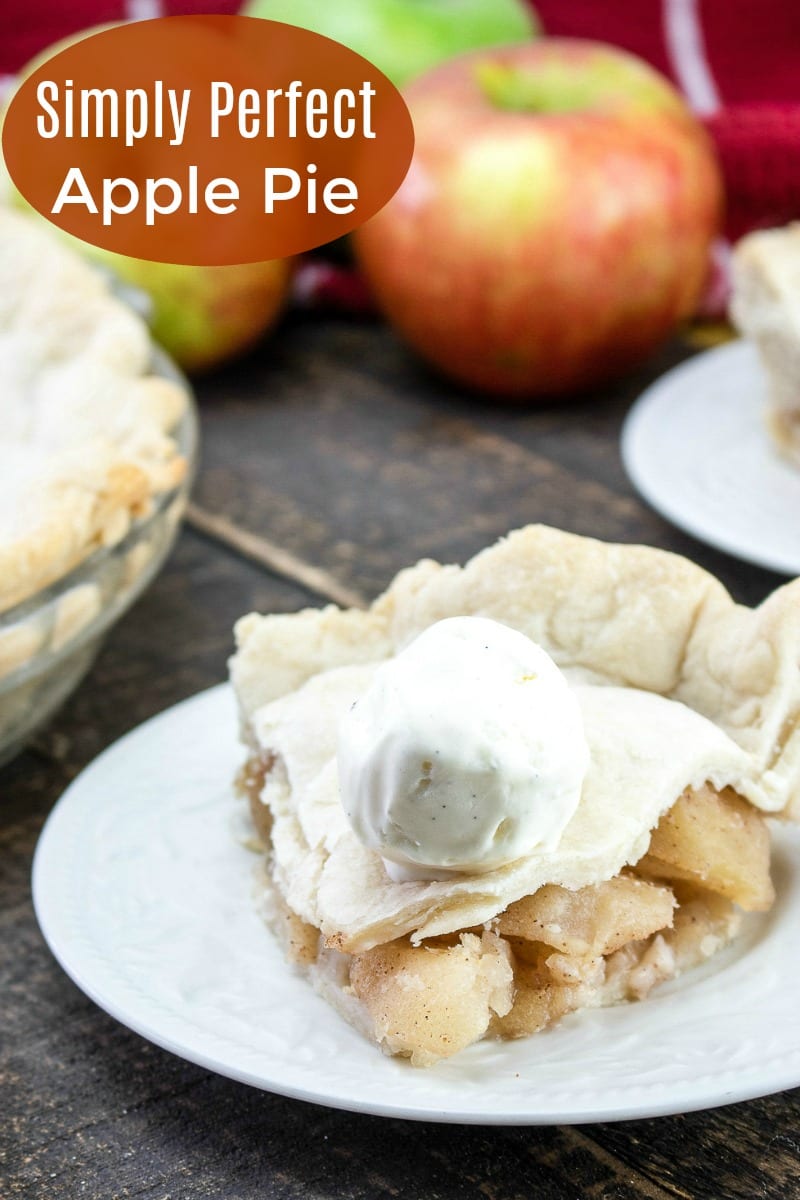 Old Fashioned Apple Pie
Easy Pie Recipe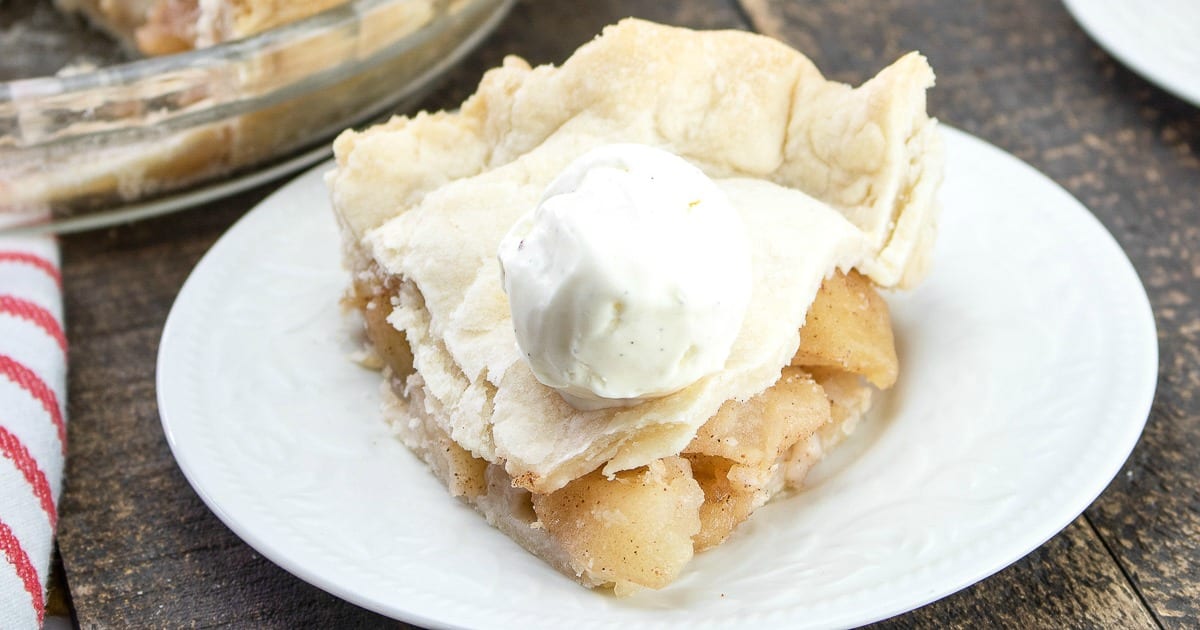 Your guests will love the dessert course, when you serve them a slice of this simply perfect apple pie.
The easy recipe is great for everyone, even those of you who have never baked a pie before.
It calls for simple ingredients, and there aren't too many of them.
You will enjoy each bite of the flaky crust and the apple filling that has just the right amount of sweetness and spice.
This is proof that desserts don't need to be complicated to be wonderful.
The pie is tasty by itself or can be served a la mode, when you add a scoop of my no churn vanilla ice cream.
That recipe is easy, too!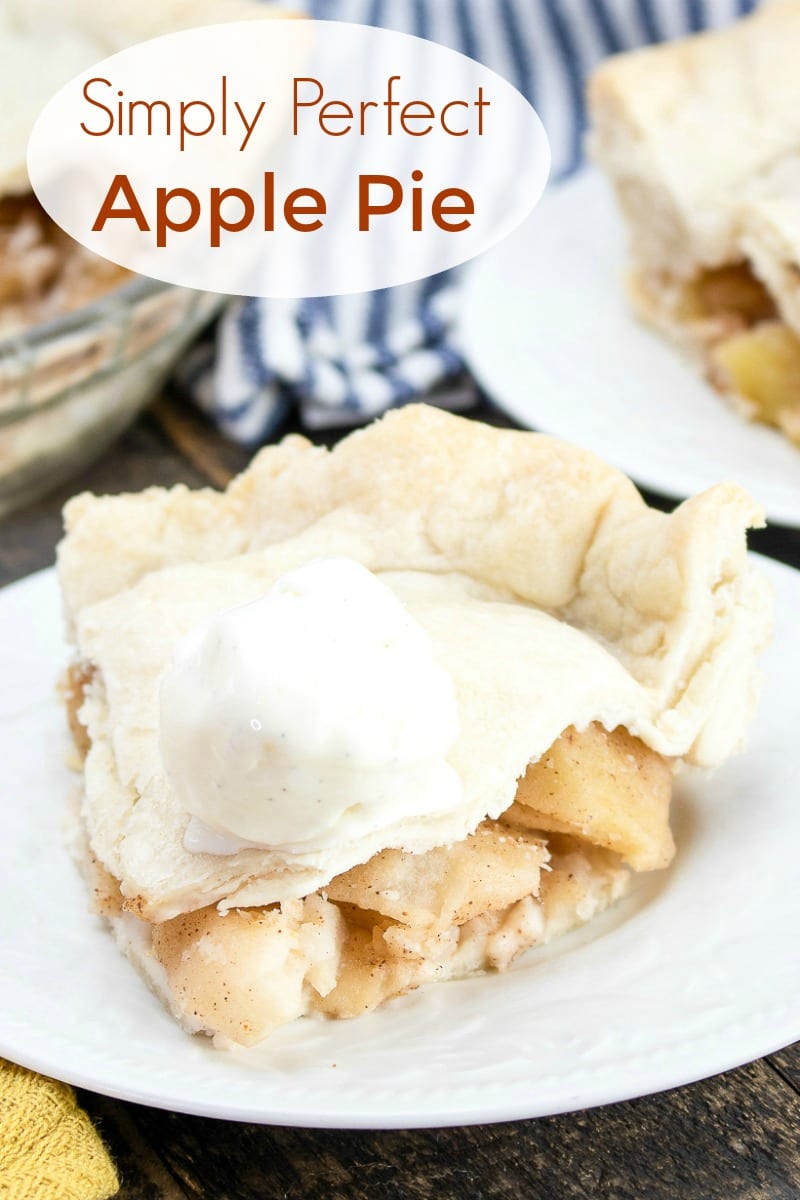 My grandma loved pie, so she baked pies often.
She considered it a necessity to have a slice of pie after a family Sunday dinner, so it became a weekly tradition.
This apple pie can be served warm or you can enjoy a slice right out of the refrigerator, if you have leftovers.
Enjoy!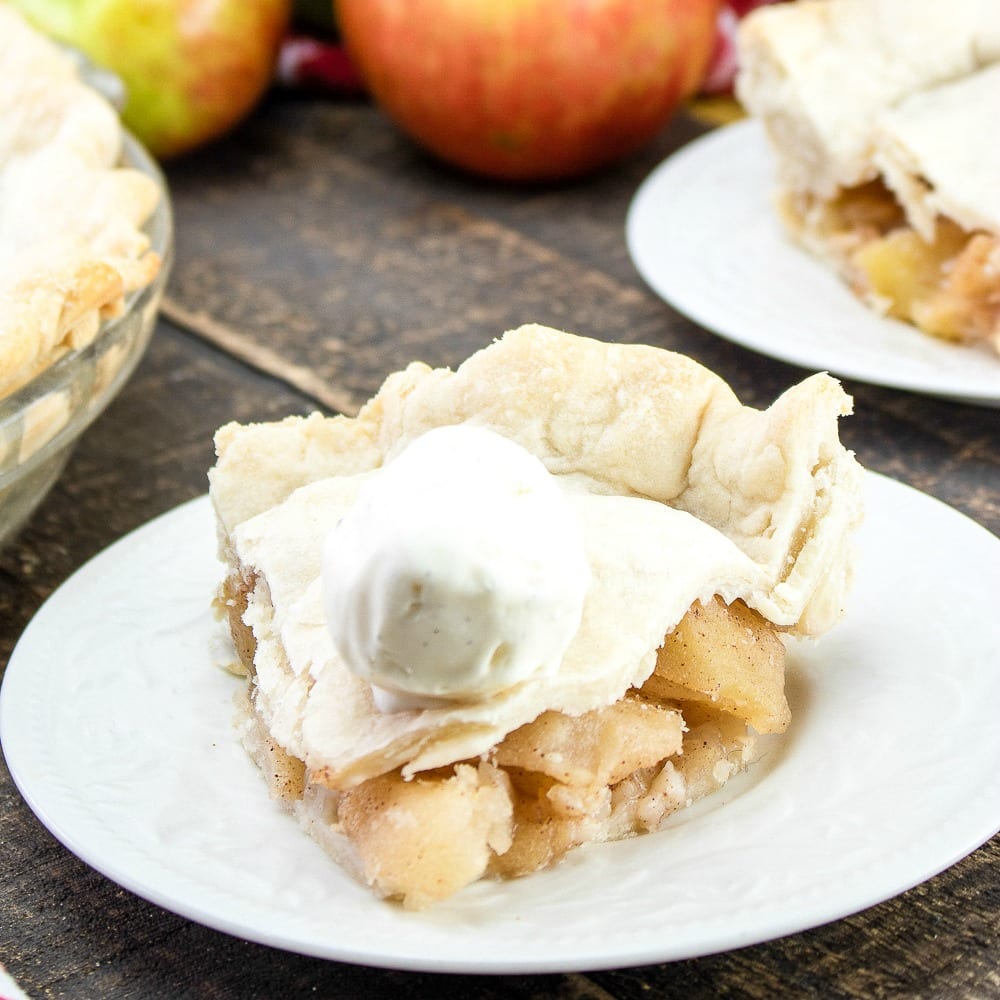 Simply Perfect Apple Pie Recipe
Serves 8
Ingredients
Pie Crust
3 cups All-purpose Flour
1¼ cups Shortening
1 t Salt
8-12 T Ice Cold Water
Pie Filling
6 cups Apples, peeled and sliced
2/3 cups Granulated Sugar
1/2 t Nutmeg, ground
1 t Cinnamon, ground
2 T Unsalted Butter, cold
Supplies
Mixing Bowls
Mixer
Measuring Spoons
Measuring Cups
Paring Knife
Rolling Pin
9″ Pie Pan
Aluminum Foil
Instructions
1) Move oven rack to the center position and preheat oven to 450°.
2) Add all-purpose flour, salt and shortening to the mixer. With the mixer on low, gradually add ice cold water until dough binds together and can form a ball. Chill in the refrigerator while you prepare the filling.
3) In a second mixing bowl, toss together apple slices, sugar, nutmeg and cinnamon.
4) Remove chilled dough from the refrigerator and divide in half. Roll out each piece of dough into 10-11 inch rounds, so you'll have one for the top and one for the bottom crust.
5) Line the pie pan with one of the crusts and then fill with the sweetened, spiced apple slices. Lay the top crust over the pie and crimp the edges together with your fingers.
6) Cut the butter into 5 chunks. Then, cut 5 vents into the top crust with a sharp paring knife and place a piece of butter into each vent. Cover crust edges with foil to prevent over browning.
7) Bake for 10 minutes at 450°. Then reduce temperature to 350° and bake for another 35-40 minutes. Remove from oven and cool for at least 15 minutes before slicing.
8) Serve with my no-churn vanilla ice cream or whipped cream.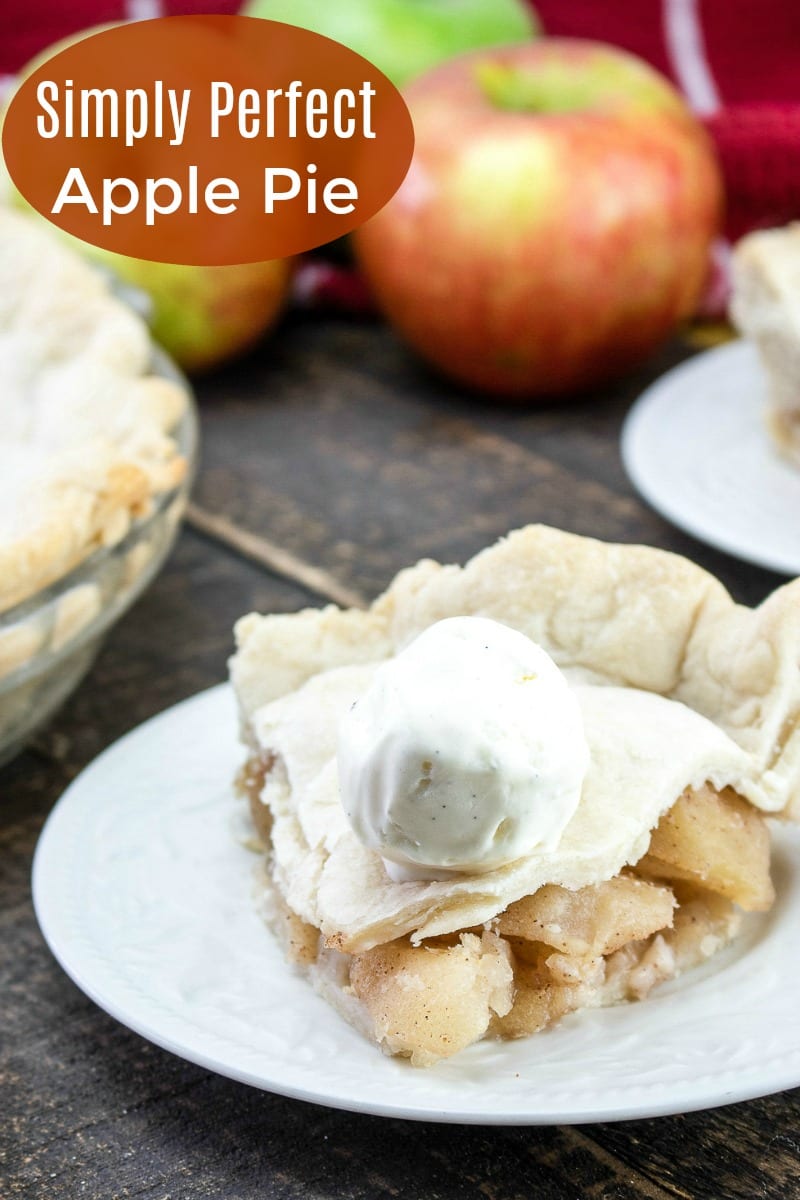 More from Mama Likes To Cook
Check out the rest of my vegetarian recipes, so you can get more great ideas for baking, cooking, blending and juicing.
Apple Recipes
Caramel Apple Recipes
Pie Recipes
Shopping Tips
For a beautiful assortment of kitchen necessities and food gifts for the whole family, check out the deals at these online stores.
Are you ready to have some delicious fun in the kitchen?