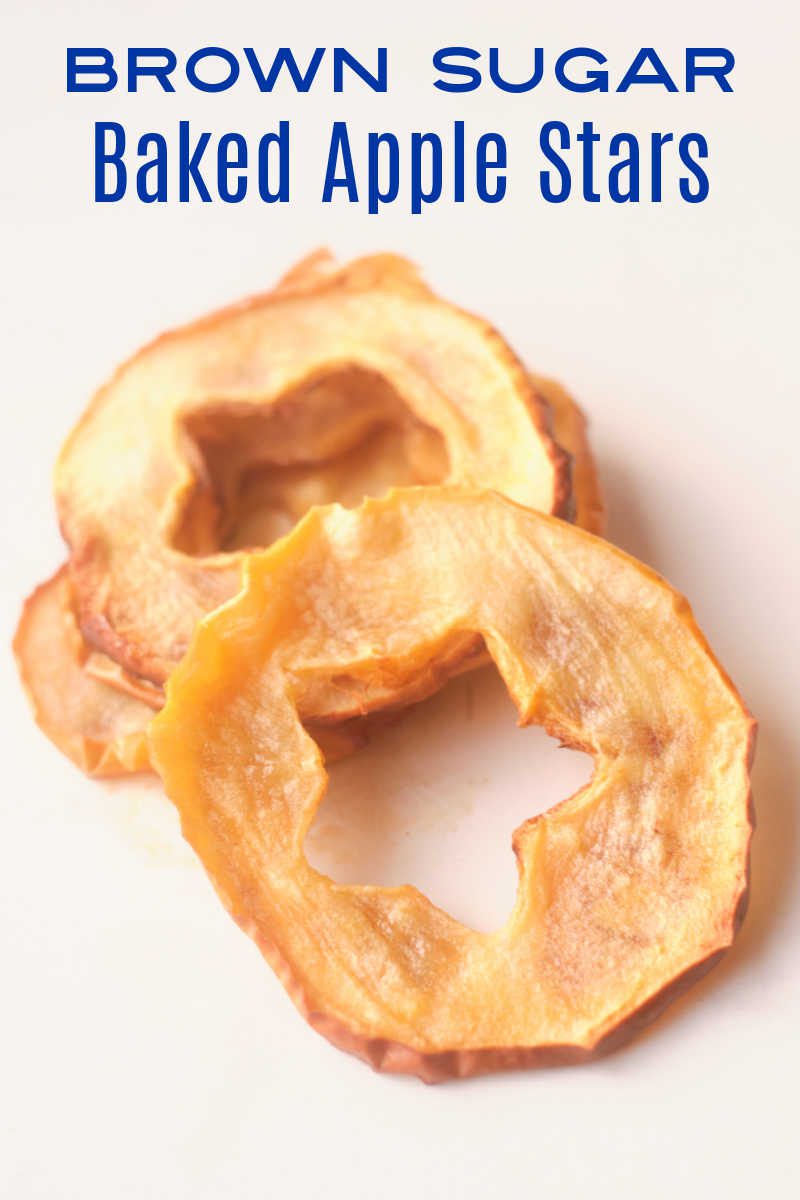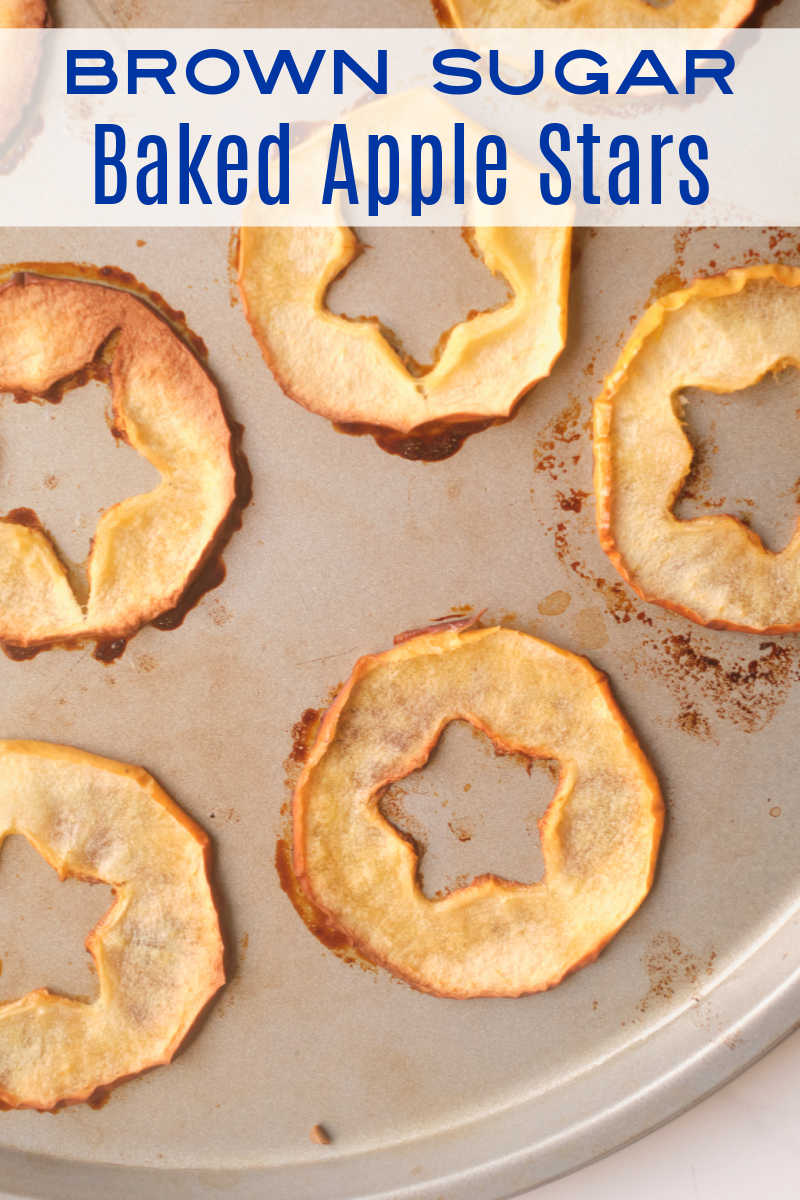 Baked Apple Slices with Star Cutouts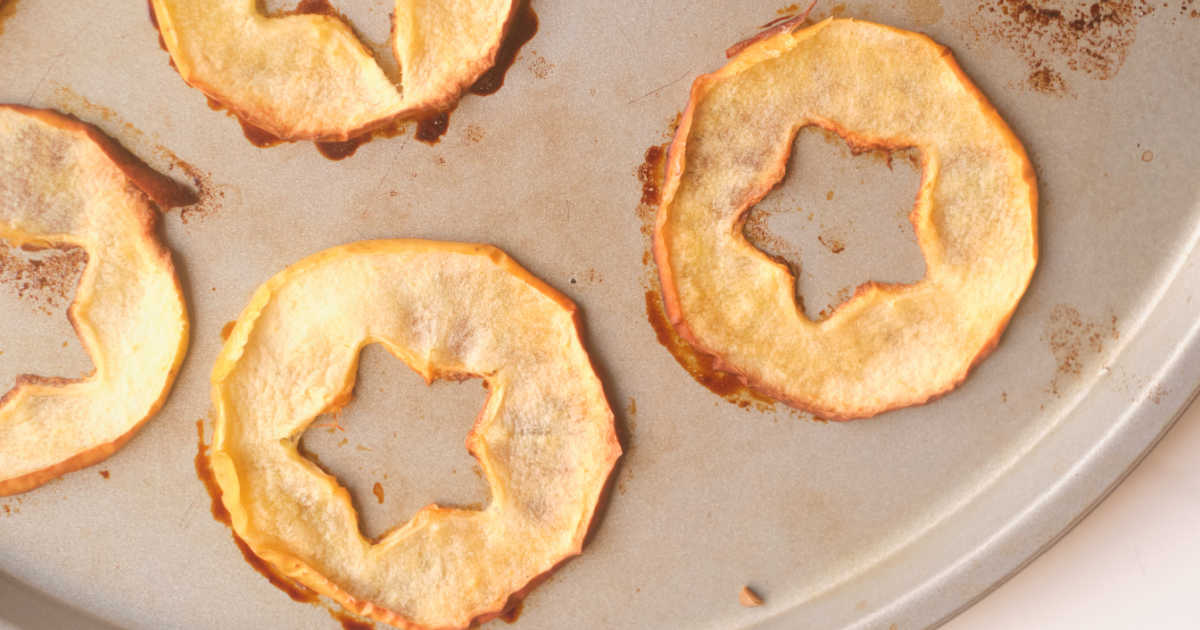 These baked apple stars are a fun way to serve apple slices and, of course, they taste delicious with a touch of sweet brown sugar.
When you use a small metal cookie cutter to make the star shape it looks cute, but it also removes the core.
The apples are good to serve as a snack or can be served as dessert.
Whenever you eat them, these cutout star baked apples are tasty.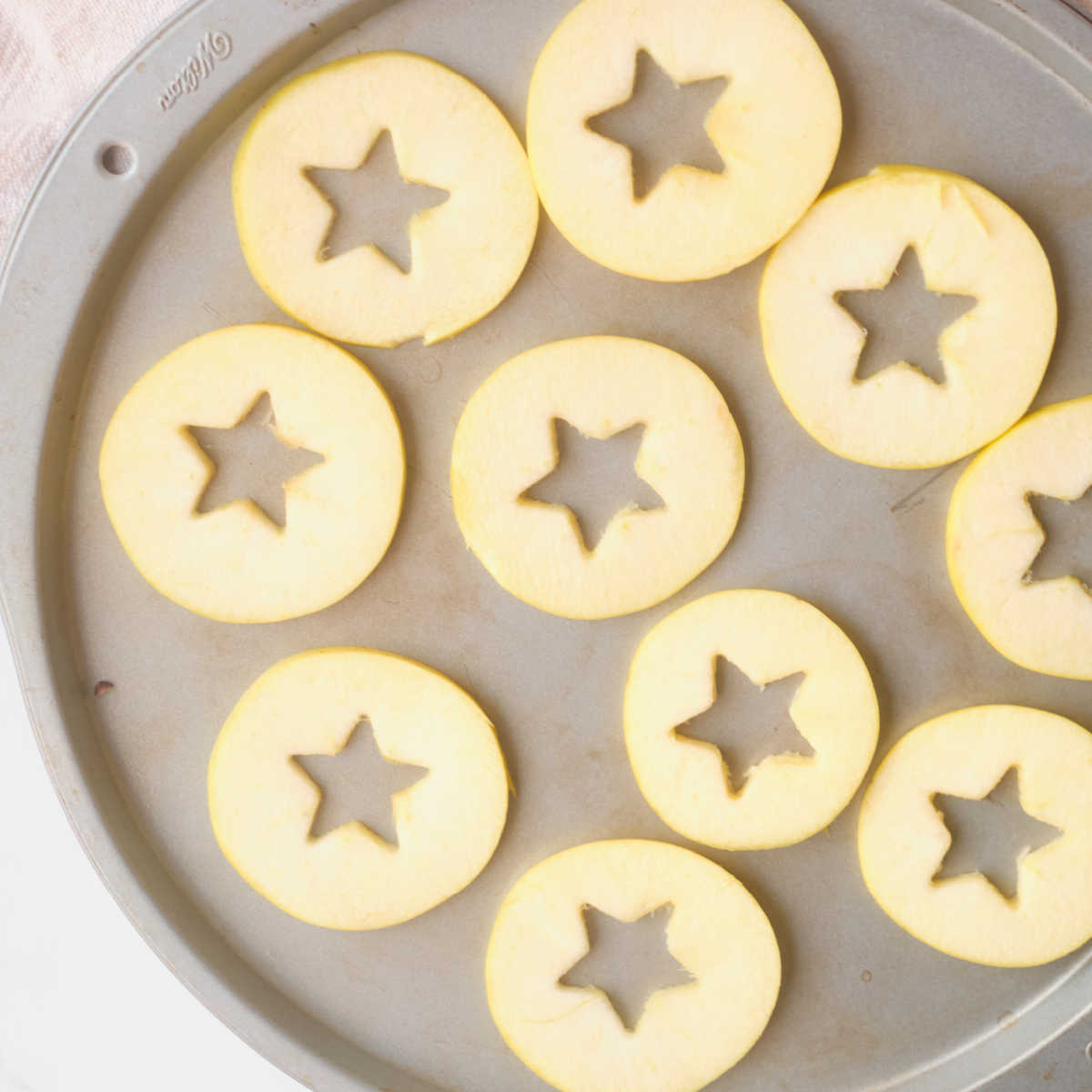 Is It Easy To Make Baked Apple Slices?
This baked apple slice recipe is very easy and no special skills are required.
Adults will want to slice the apples and deal with the oven and microwave, but even little kids can help with the other steps.
Children will enjoy using cookie cutters to cut the star shape in the center of the apple slices and will have fun "painting" the brown sugar butter onto the slices.
Are These Apple Stars Gluten Free?
This is a gluten free recipe, since all three ingredients are naturally gluten free.
If you are concerned about allergens and cross contamination, be sure to check the labels for the brown sugar and butter.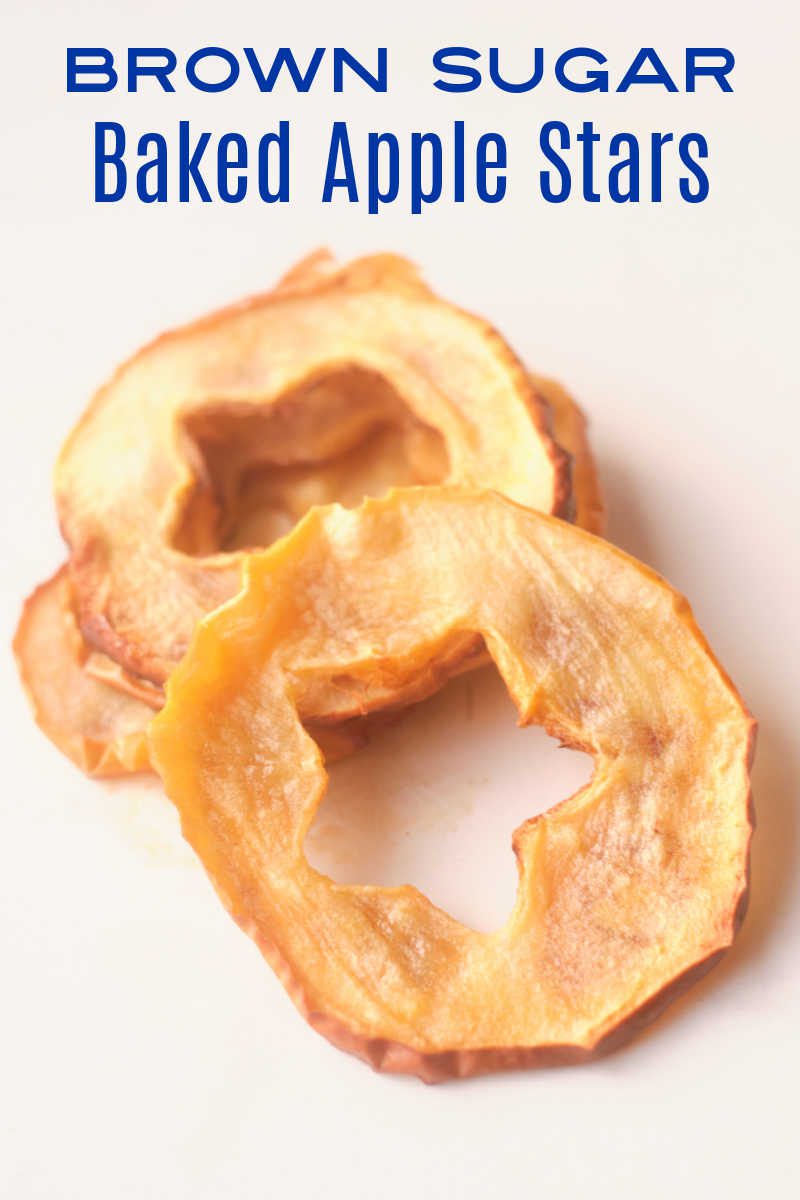 Is The Apple Recipe Vegetarian?
This is a vegetarian recipe.
It does contain butter, so the recipe is not dairy-free or vegan as written.
If you'd like to make the recipe vegan, just swap the real butter with a plant based butter alternative.
What Is The Difference Between Baked Apples And Dehydrated Apples?
Baked apples are cooked and chewy, but still retain some of their moisture.
Dehydrated apples are cooked longer at a lower temperature, so that the moisture is removed.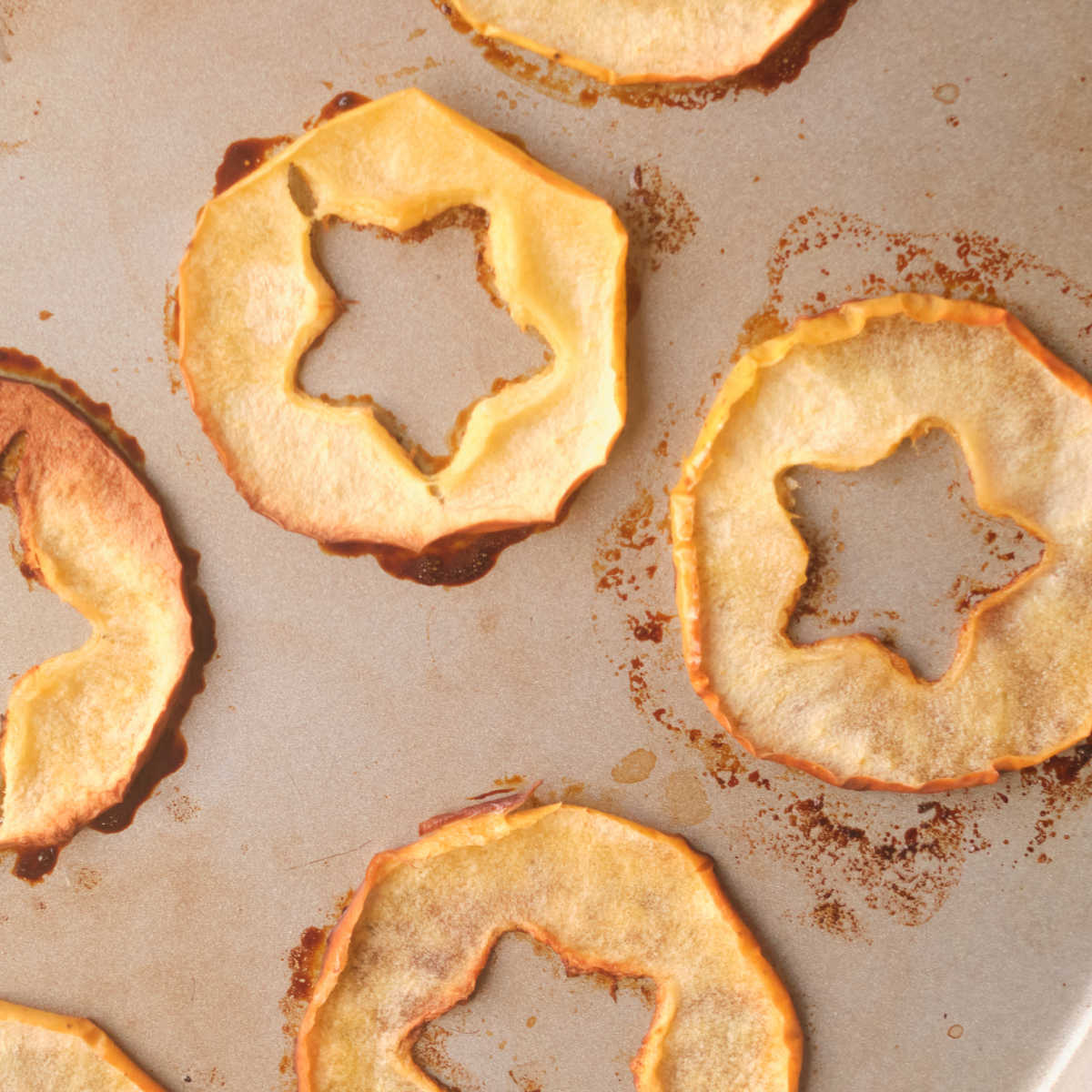 What Type of Apples Should I Use In This Recipe?
You can make baked apple stars with whatever type of apple you prefer.
Pink Lady, Gala, Golden Delicious, Granny Smith… any apple will do!
How Do I Store Leftover Baked Apple Slices?
Leftover apple stars can be stored in an airtight container after they have completely cooled.
However, this recipe only uses two apples, so can easily be eaten before there is any need to think about storage.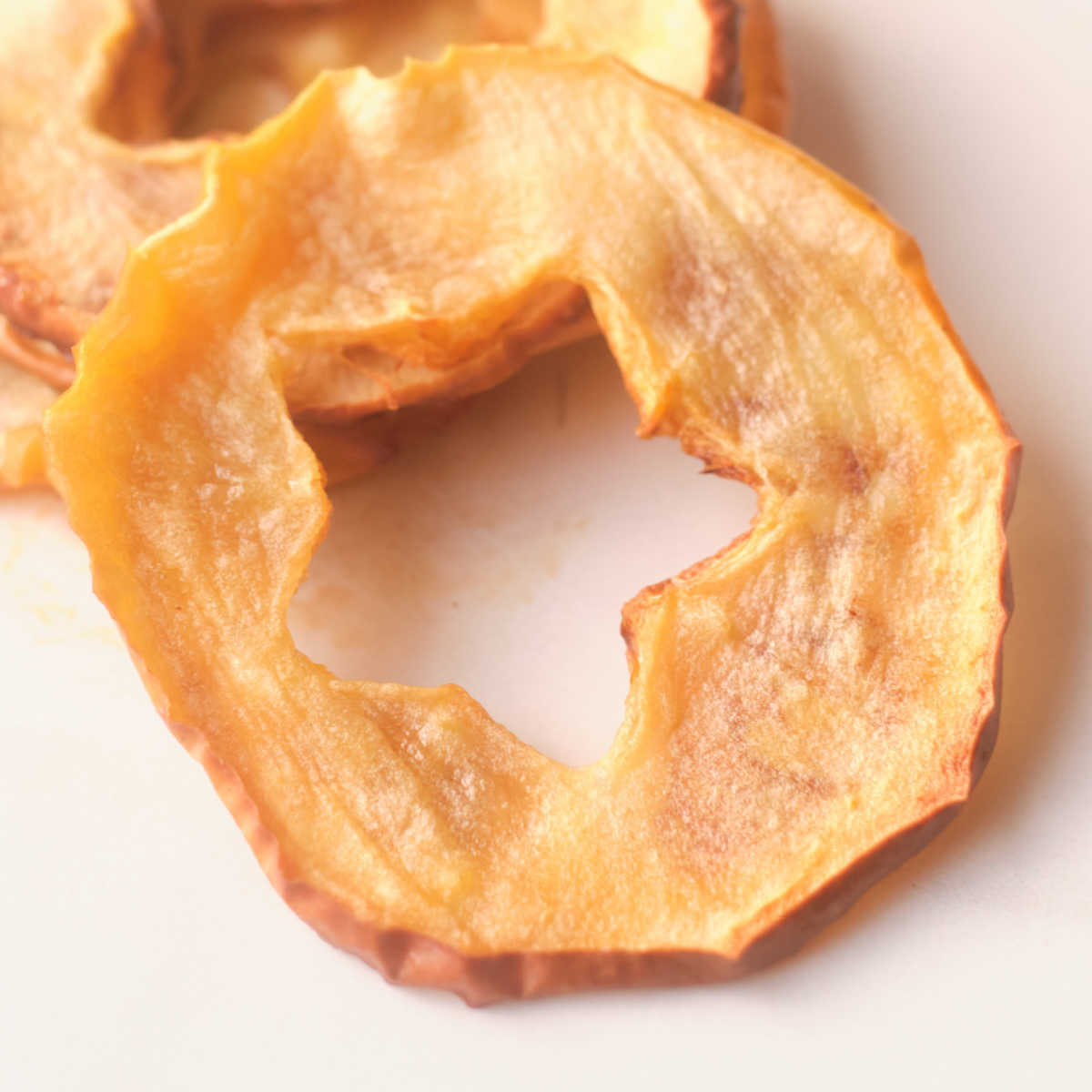 Brown Sugar Baked Apple Stars Recipe
Prep time: 10 minutes
Total time: 20 minutes
Yield: 2 Servings
Ingredients
2 Apples
1 t Brown Sugar
1 T Butter
Supplies
Chef Knife
Small Microwave Safe Bowl
Silicone Pastry Brush
Rimmed Baking Sheet
Small Stainless Steel Star Cookie Cutter
Parchment Paper (if you are not using a nonstick baking sheet)
Instructions
1) Preheat oven to 350°.
2) Slice each apple horizontally into approximately 6 slices per apple.
3) Cut a star shape into the center of each slice with the small star cookie cutter.
4) Arrange the apple slices on a nonstick baking sheet or a baking sheet covered with parchment paper, so that they are not touching.
5) Melt the butter in a small bowl and stir in the brown sugar.
6) Use a pastry brush to brush the melted brown sugar butter onto each apple slice.
7) Bake at 350° for about 15 minute until golden. Keep an eye on them, so they don't get overdone.
8) Let cool a bit and enjoy!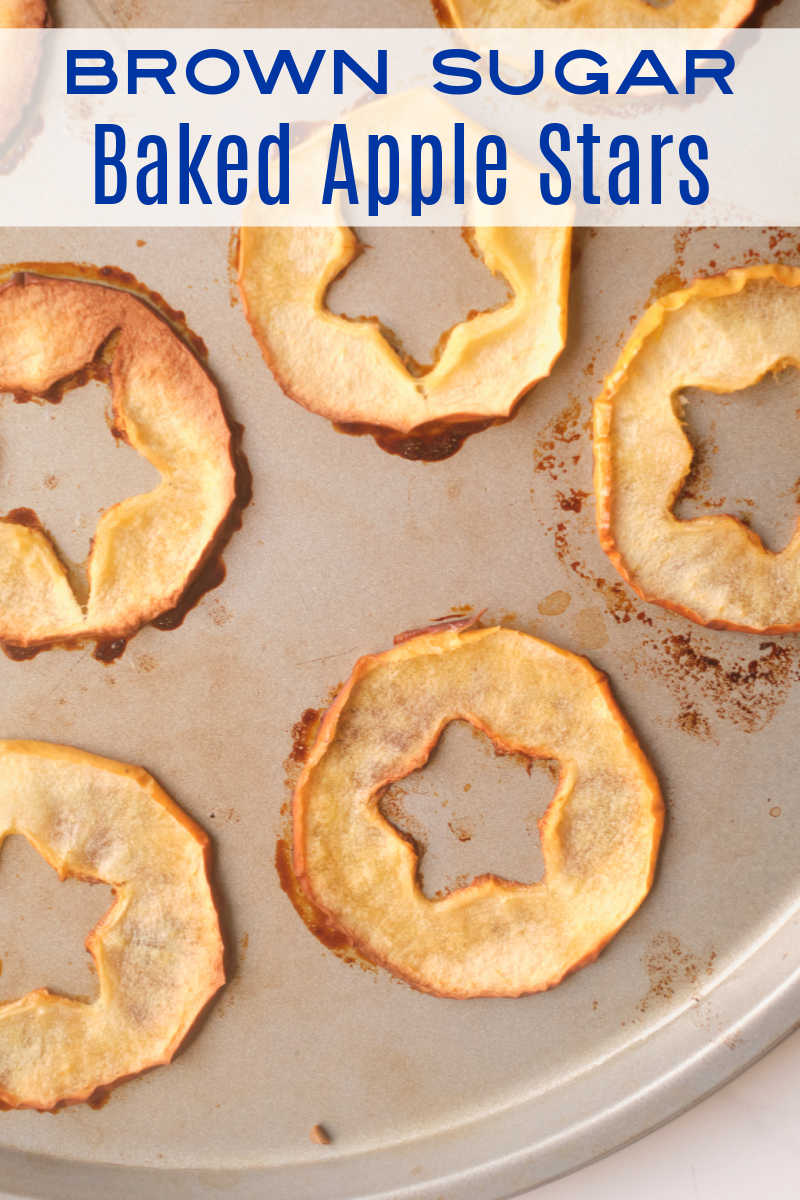 More from Mama Likes To Cook
Check out the rest of my vegetarian recipes, so you can get more great ideas for baking, cooking, blending and juicing.
Apple Recipes
Caramel Apple Recipes
Dehydrated Fruit Recipes
Shopping Tips
For a beautiful assortment of kitchen necessities and food gifts for the whole family, check out the current deals at these online stores.
Are you ready to have some delicious fun in the kitchen?