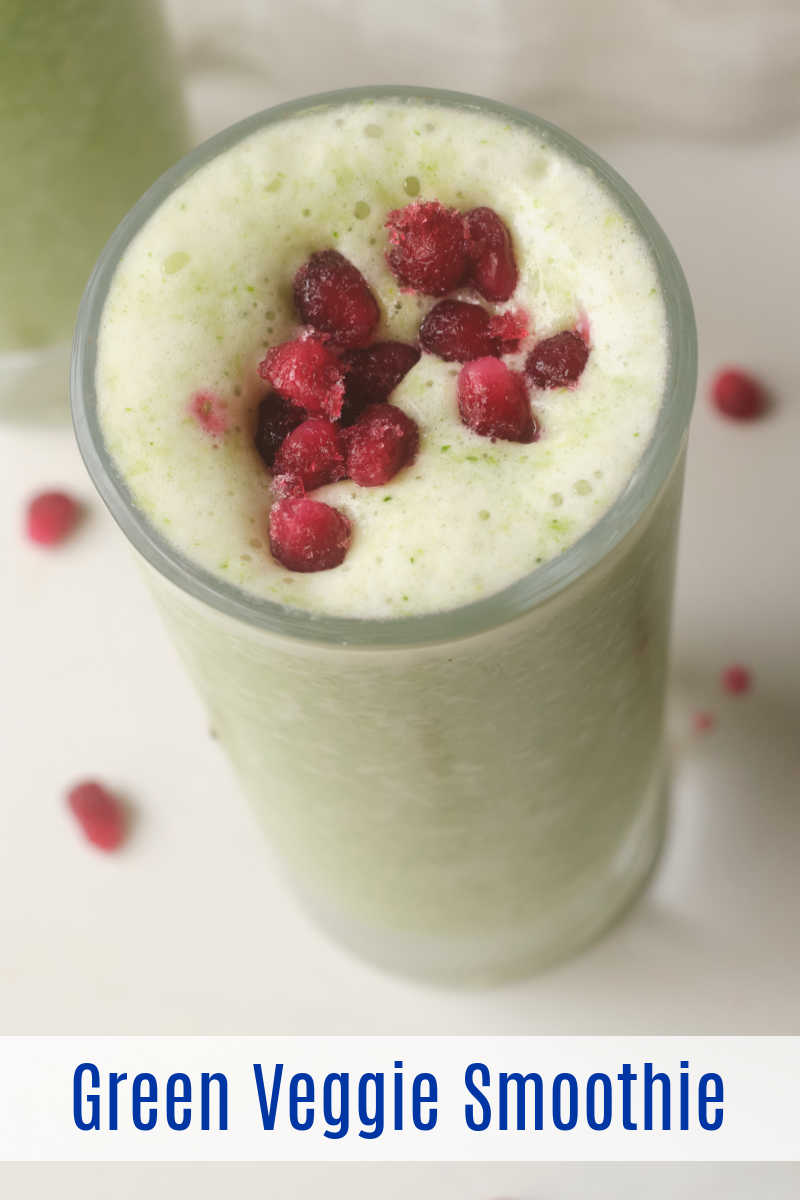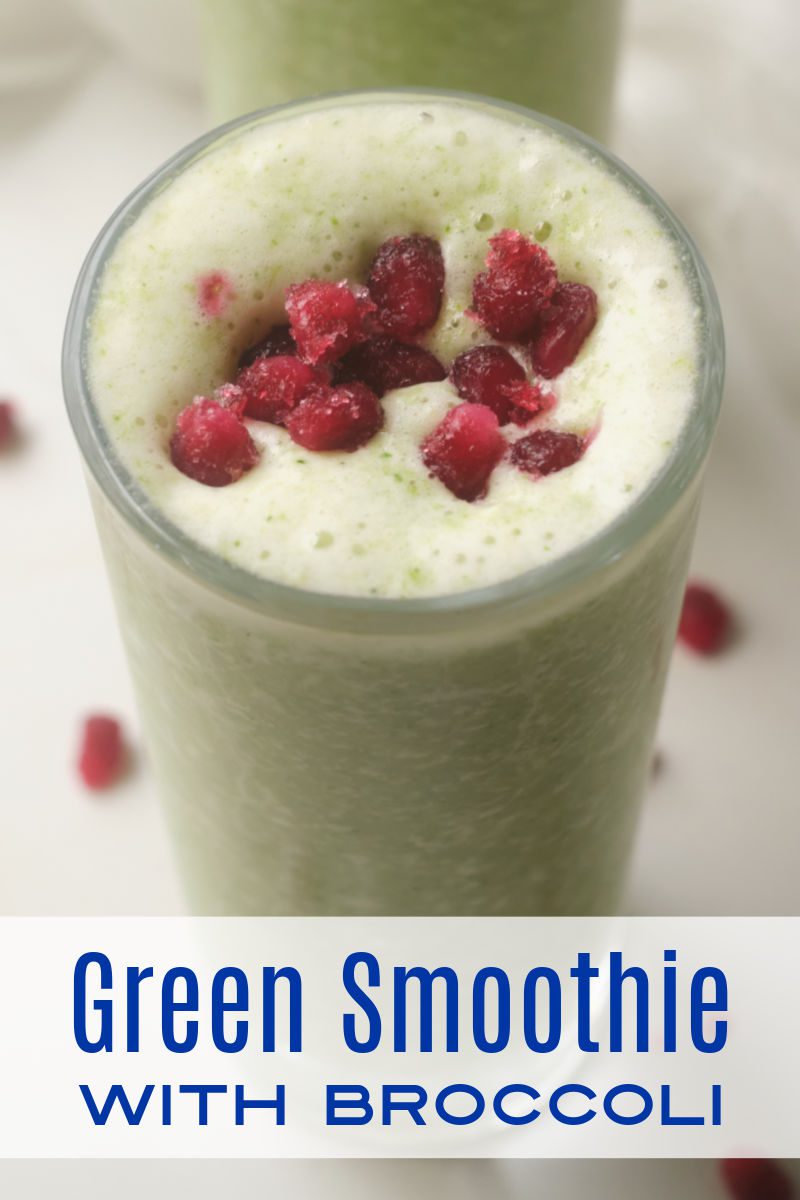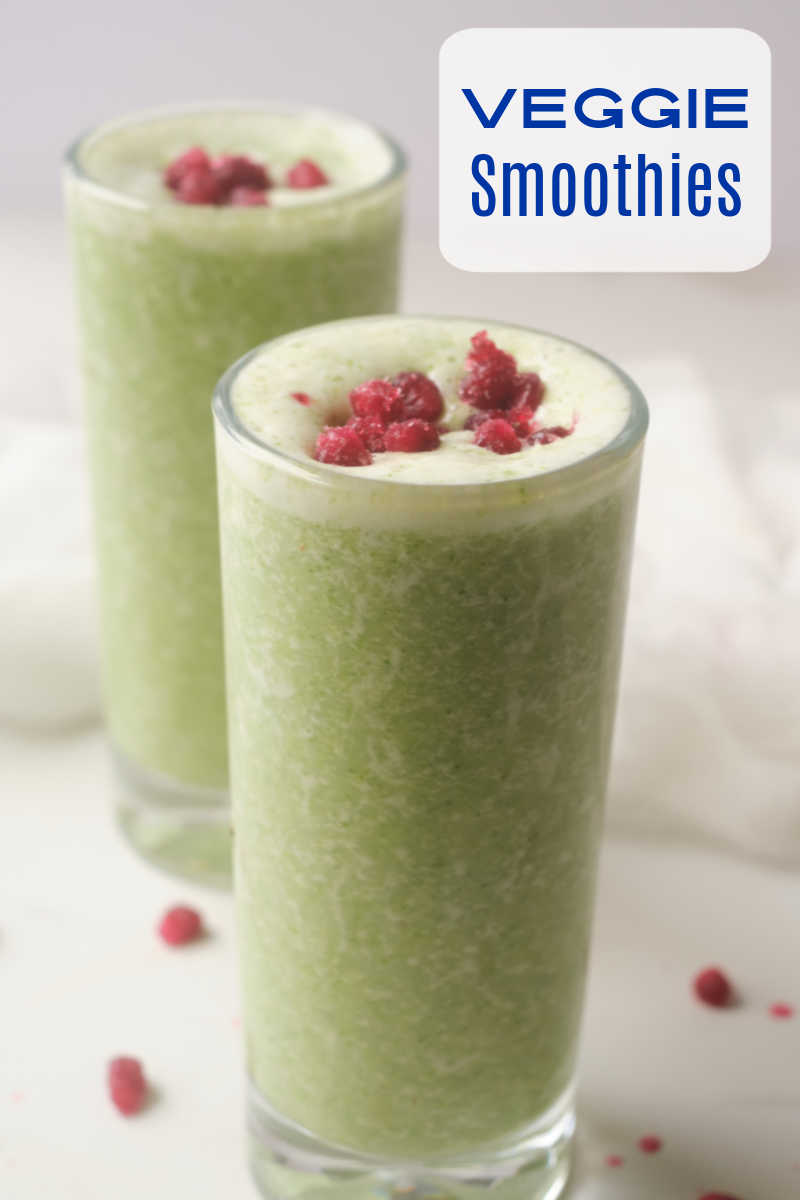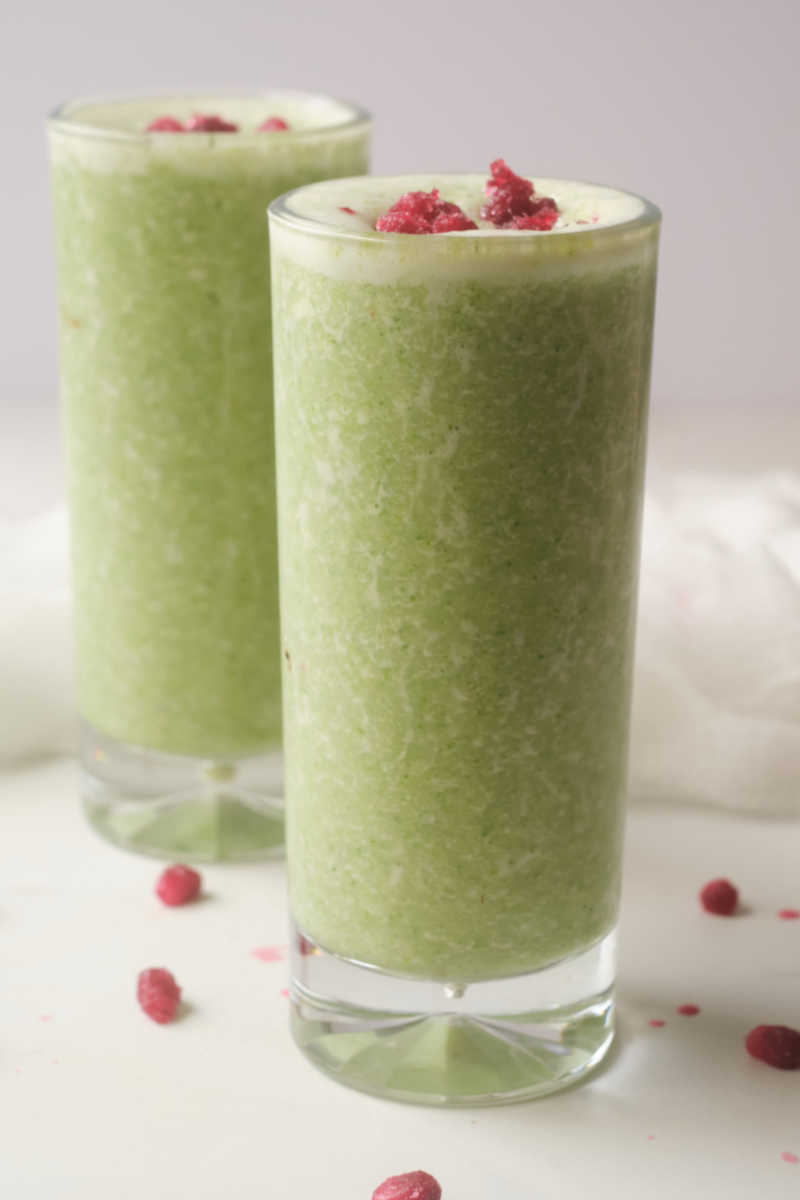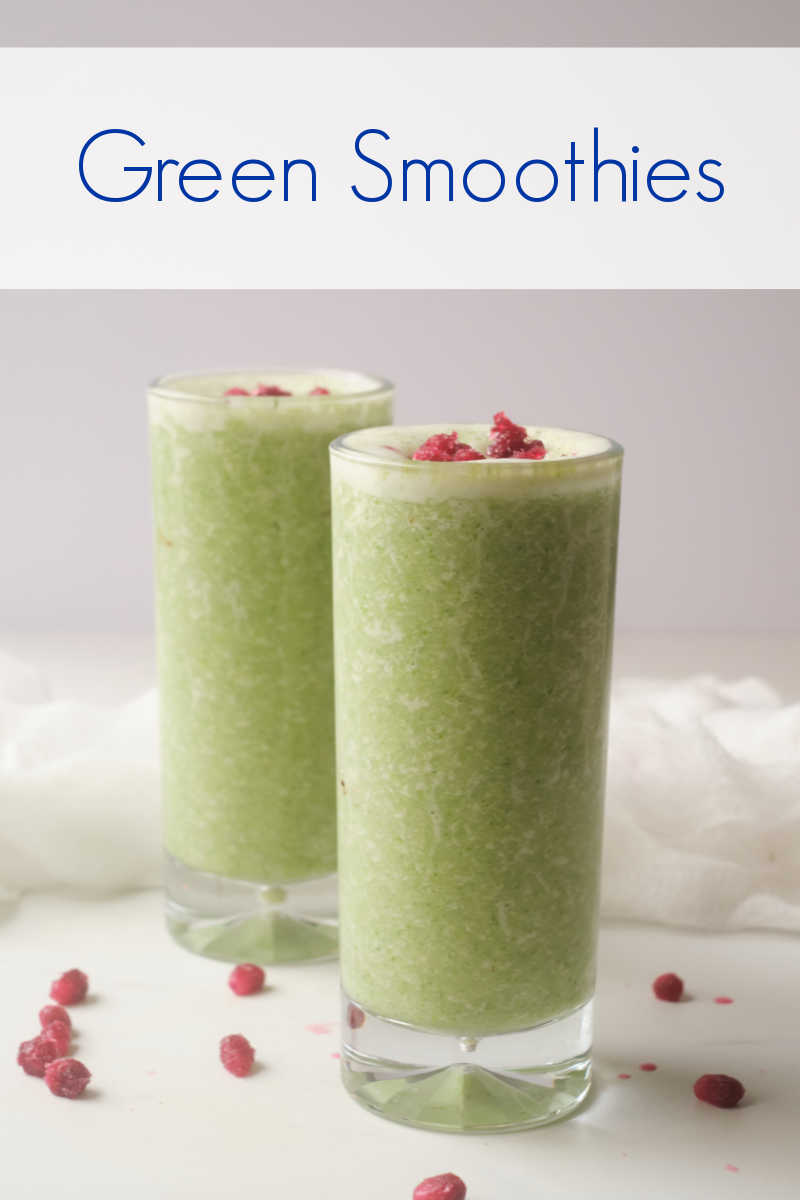 Hidden Veggies Green Smoothie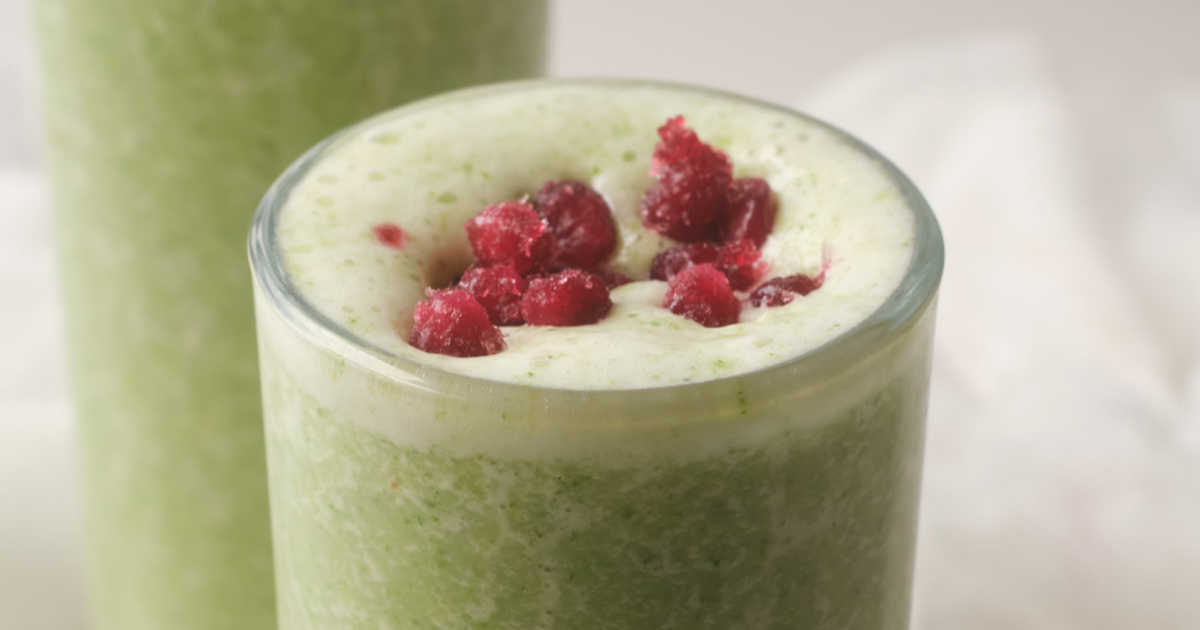 A green veggie smoothie is a delicious way to sneak some broccoli and extra veggies into your diet, so enjoy one for breakfast, lunch or a snack.
The smoothie is easy to make and great for those days when you are pressed for time.
The delicious combination includes vanilla yogurt, banana, broccoli and greens powder for an extra nutritional boost.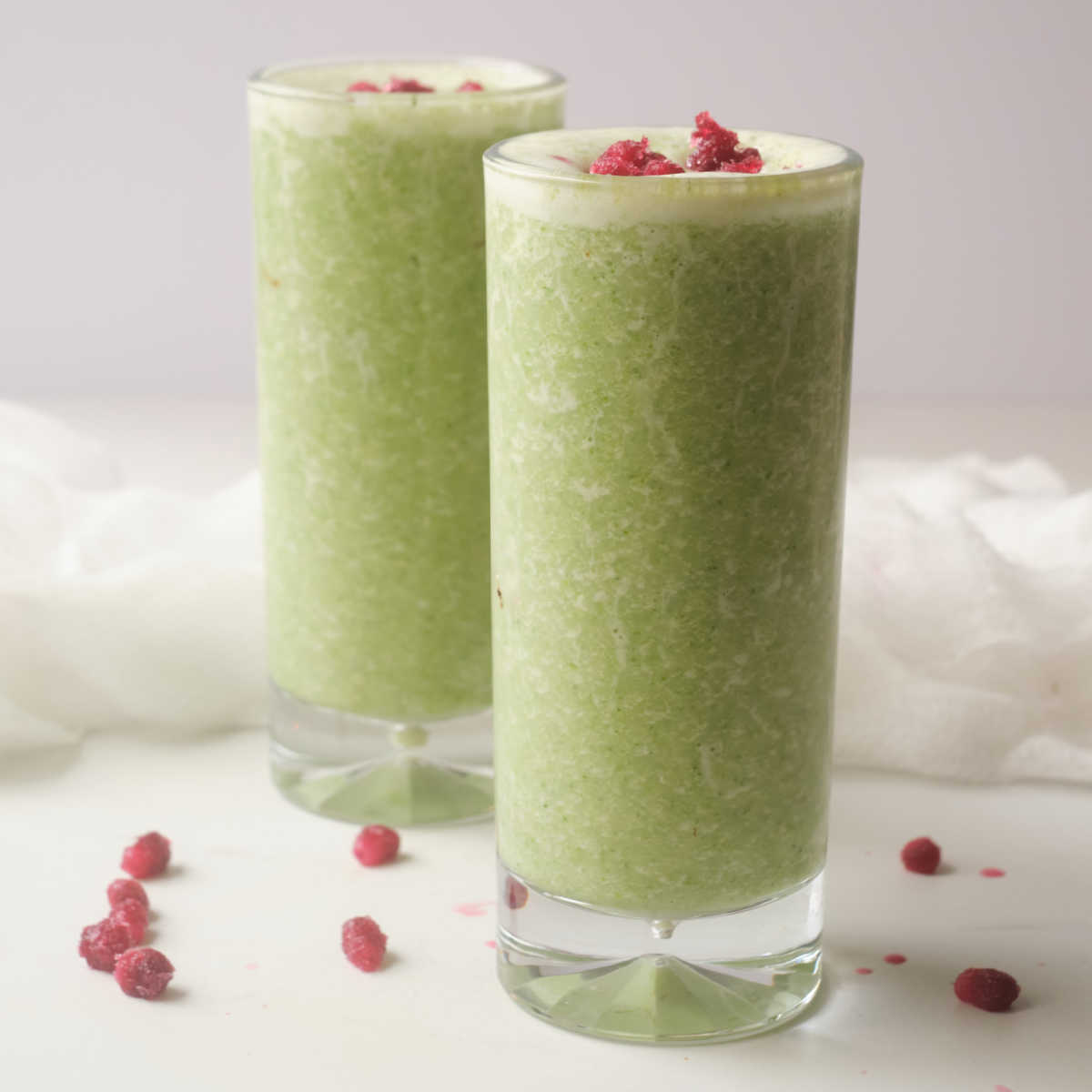 Is This Green Smoothie Vegetarian or Vegan?
The smoothie is vegetarian and it can be vegan.
If you'd like yours to be dairy-free and vegan, simply choose a plant-based vanilla yogurt instead of a milk-based yogurt.
Also, check the label for your green powder as some contain collagen or other non-vegan ingredients.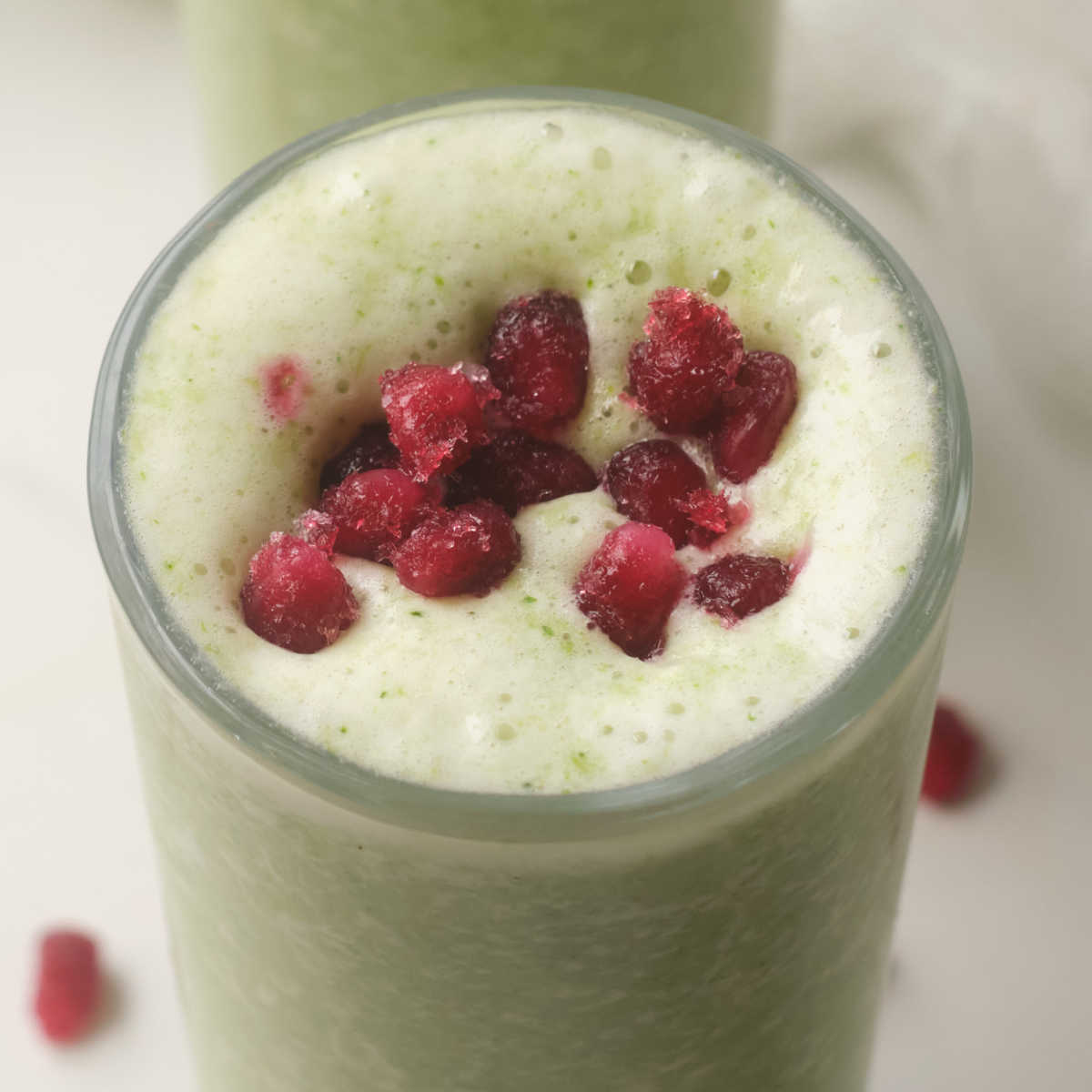 Is This Recipe Gluten Free?
My green veggie smoothie recipe is gluten free.
Be sure to make sure you use a gluten free green powder and check other ingredient labels, if cross contamination is an issue for you.
Which Greens Powder Is Best in This Vegetable Smoothie?
We now have lots of great choices, when it comes to greens to add to smoothies.
If you have a favorite that meets your nutritional needs, go with that.
Otherwise, I recommend checking labels for a brand that suits you.
Amazing Grass, Garden of Life and Orgain are some of my favorite green powders.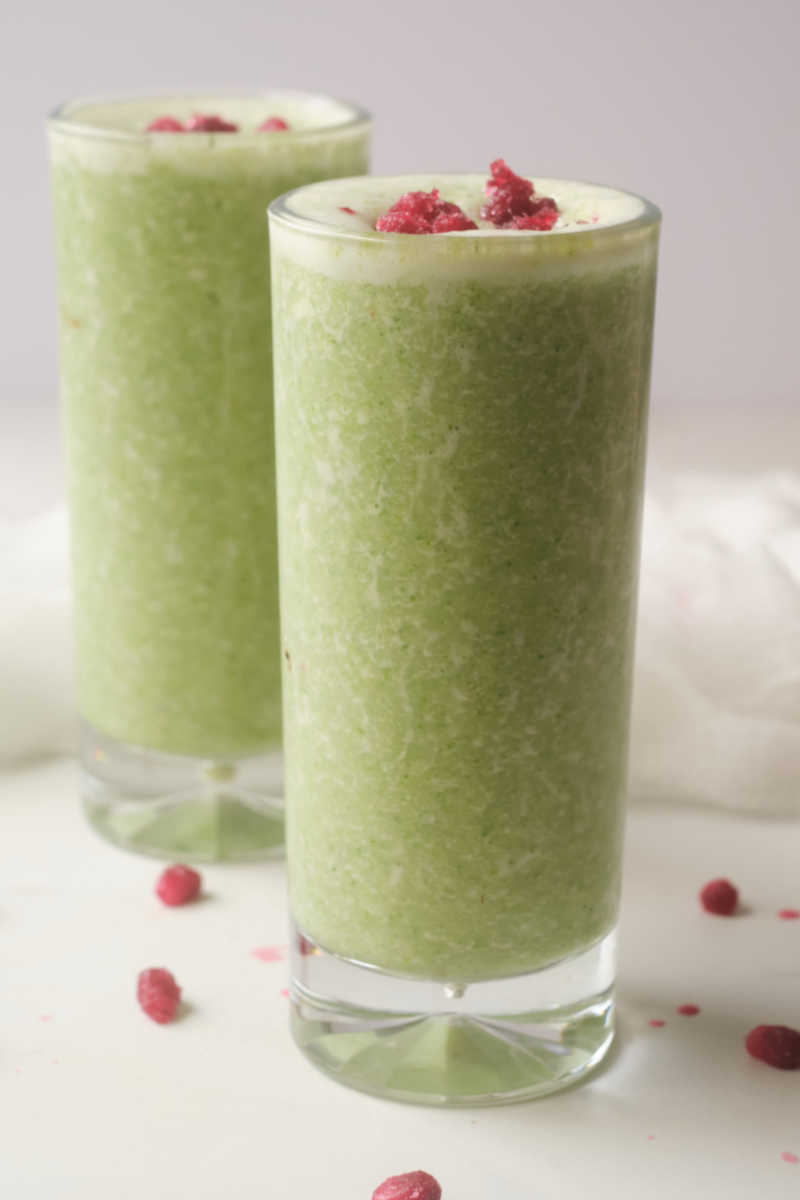 What Are Pomegranate Arils?
Pomegranate arils are the seed pods inside pomegranates.
The aril includes the juicy red flesh and the crunchy seed in the middle.
The entire aril is edible, so you can enjoy the juicy fruit and the crunch of the seed at the same time.
Fresh arils are my first choice, so I will either use a whole pomegranate or buy a pack of ready to eat arils.
Freeze dried pomegranate arils are good, too.
They are a great option to keep on hand for those times when you don't have fresh available.
Either fresh or dried arils can be used as a garnish for this green smoothie.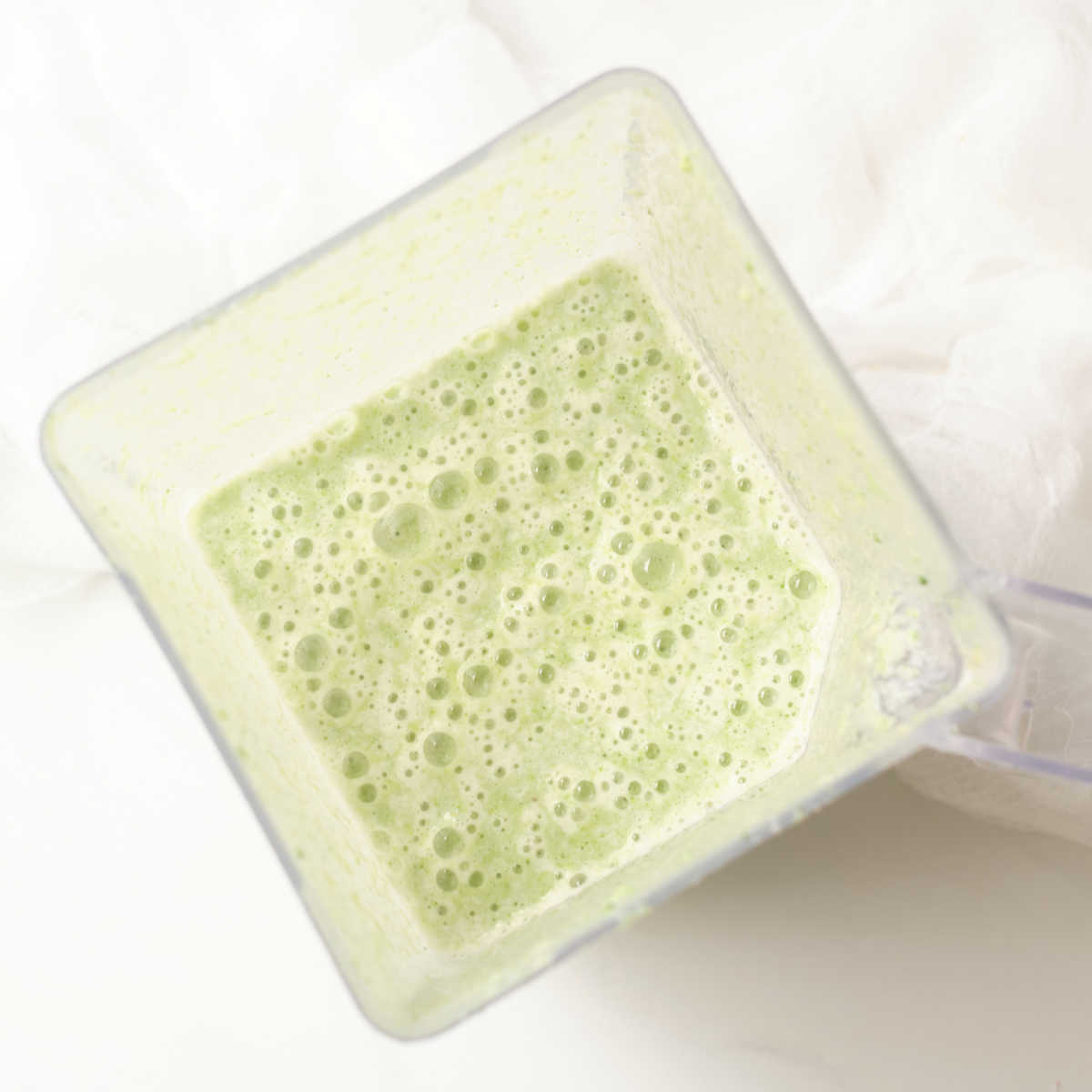 What Type of Blender is Best for Blending This Smoothie?
There are hard ice cubes and frozen broccoli in this recipe, so a high speed blender will make it much easier to make your smoothie creamy.
A less expensive blender that has less power may work, but will take a little longer.
I recommend investing in a good high-speed blender, if you can work it into your budget.
This way you can keep it for years and use it for all different types of smoothies and other foods, too.
Once you start making smoothies at home, it's easy to get hooked and make them often.
A good blender will serve you well.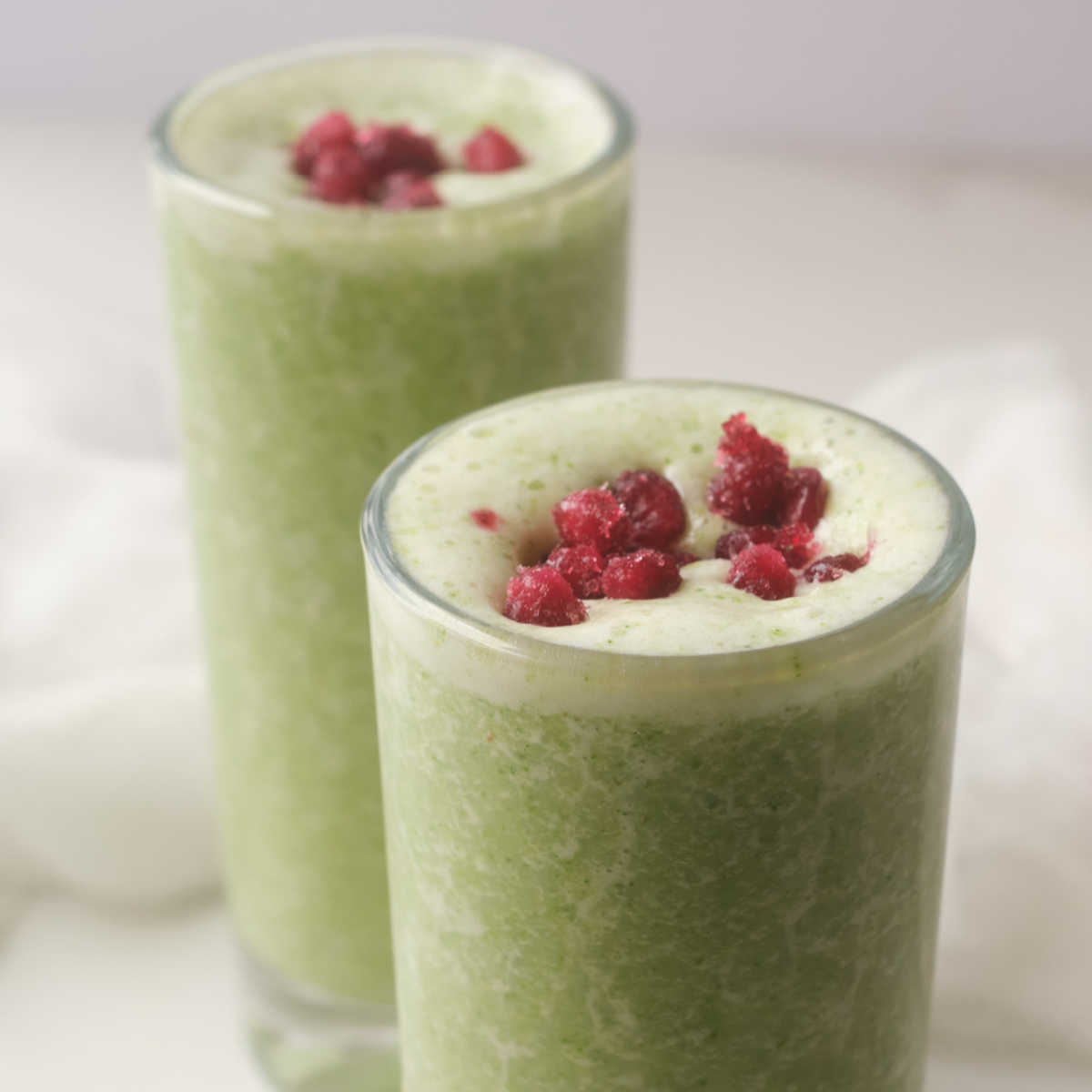 Green Veggie Smoothie Recipe
Prep time: 10 minutes
Total time: 15 minutes
Yield: 2 Servings
Ingredients
1 cup Ice
1 cup Frozen Broccoli
2 T Green Powder (Amazing Grass, Orgain …)
2 cups Vanilla Yogurt
1 Banana
Garnish
Pomegranate Arils (Fresh or Dried)
Supplies
Measuring Cup
Measuring Spoon
High Speed Blender
Instructions
1) Add all ingredients to the blender and blend until smooth.
2) Pour into glasses and garnish with pomegranate arils.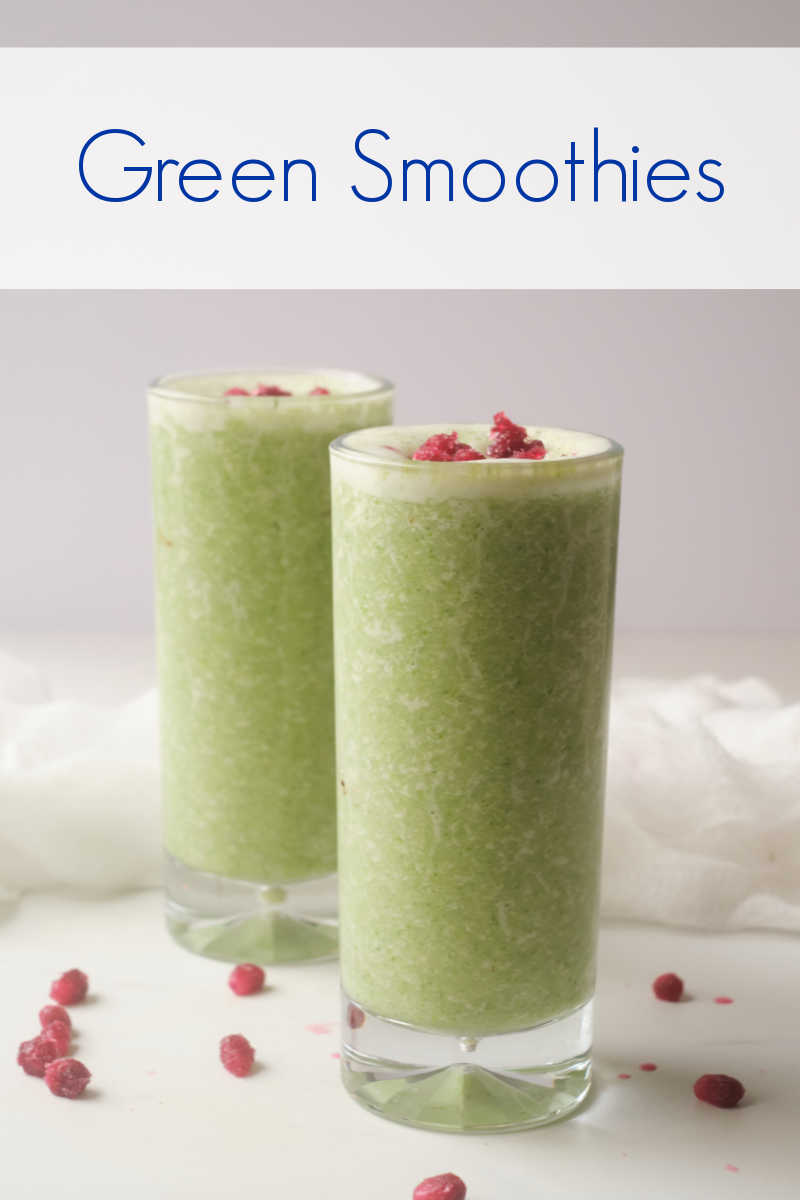 More from Mama Likes To Cook
Check out the rest of my vegetarian recipes, so you can get more great ideas for baking, cooking, blending and juicing.
Fall & Winter Smoothie Recipes
Milkshake Recipes
Broccoli Recipes
Shopping Tips
For a beautiful assortment of kitchen necessities and gifts for the whole family, check out the deals at these familiar online stores.
Are you ready to have some delicious fun in the kitchen?