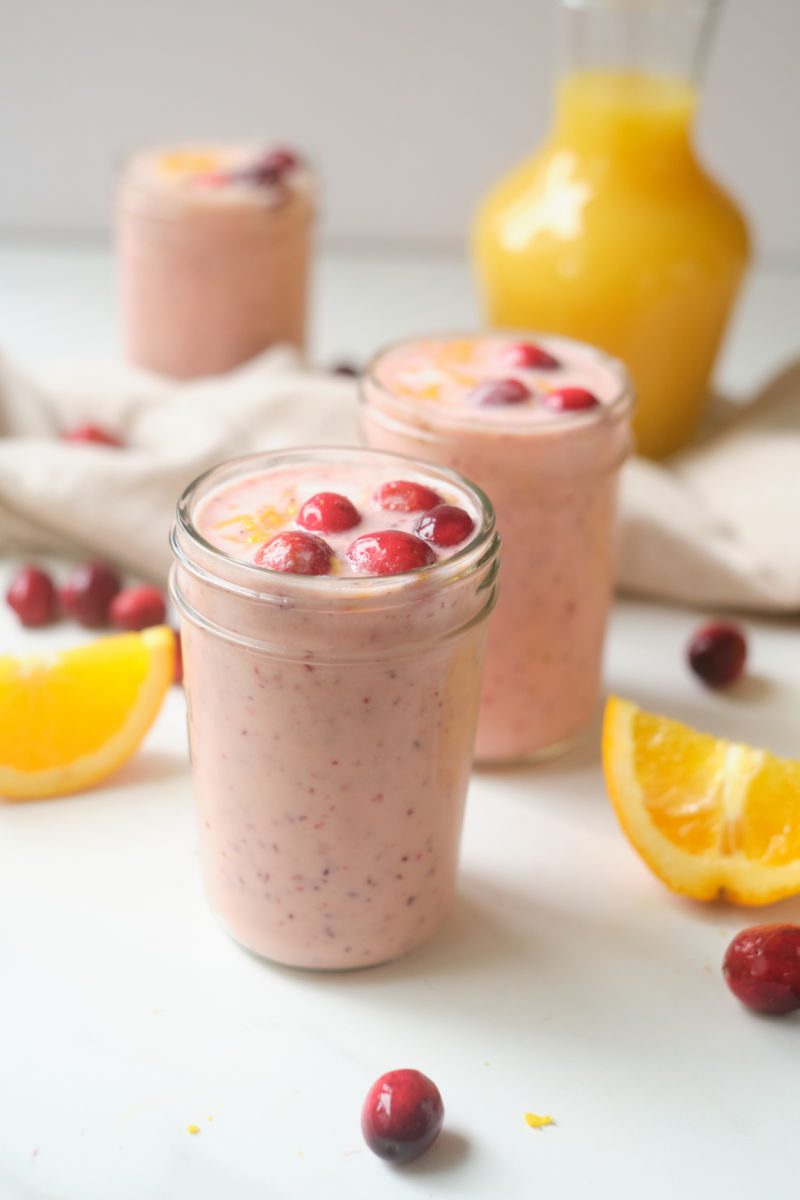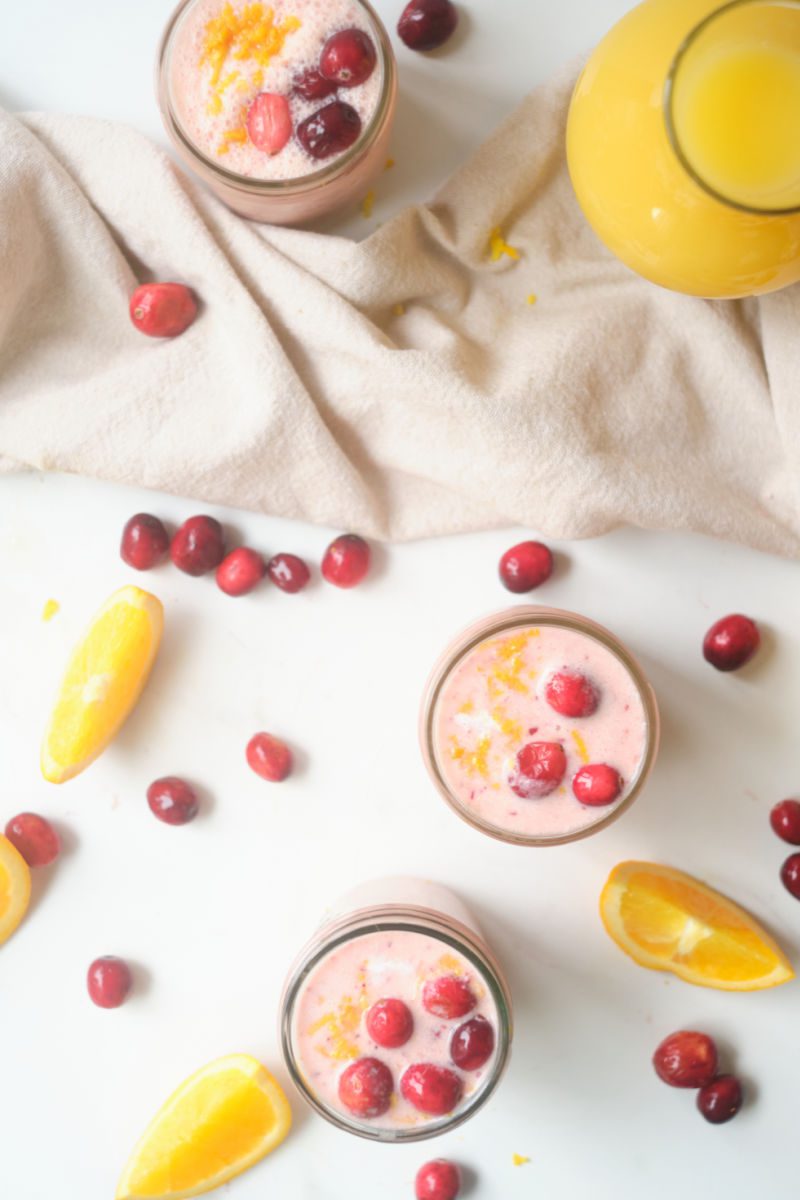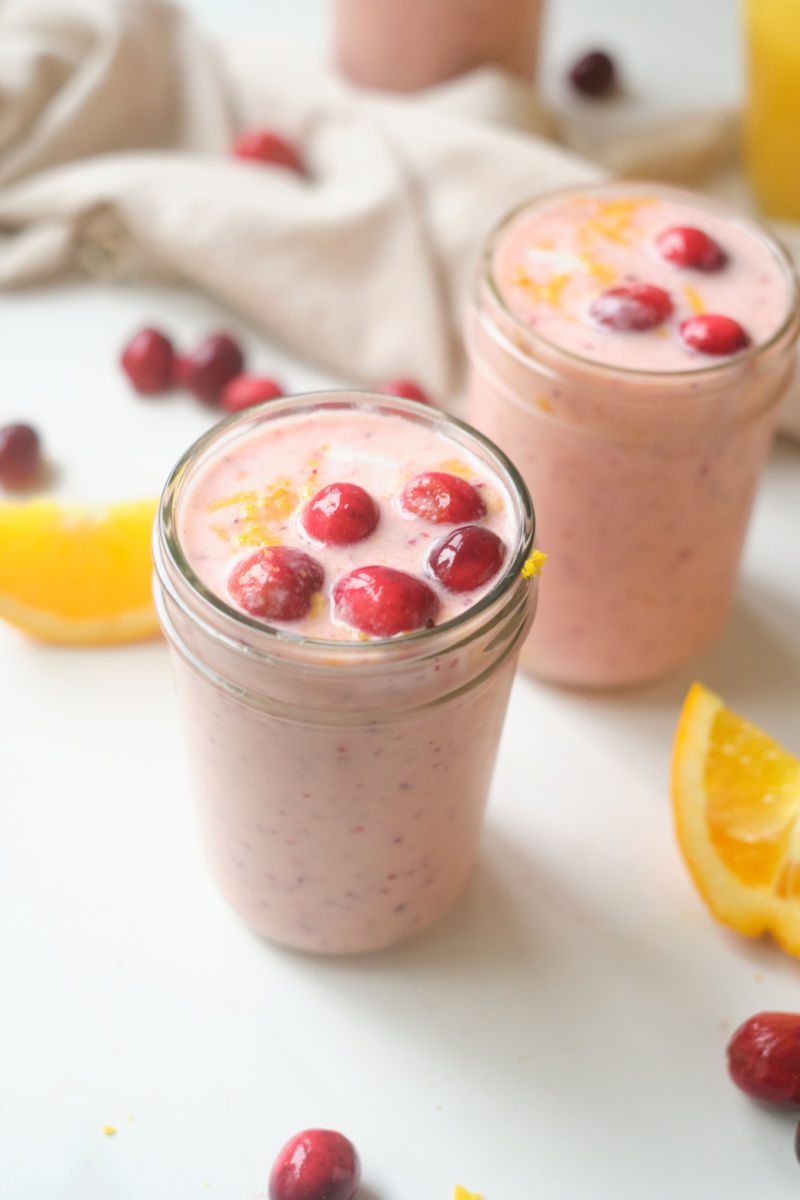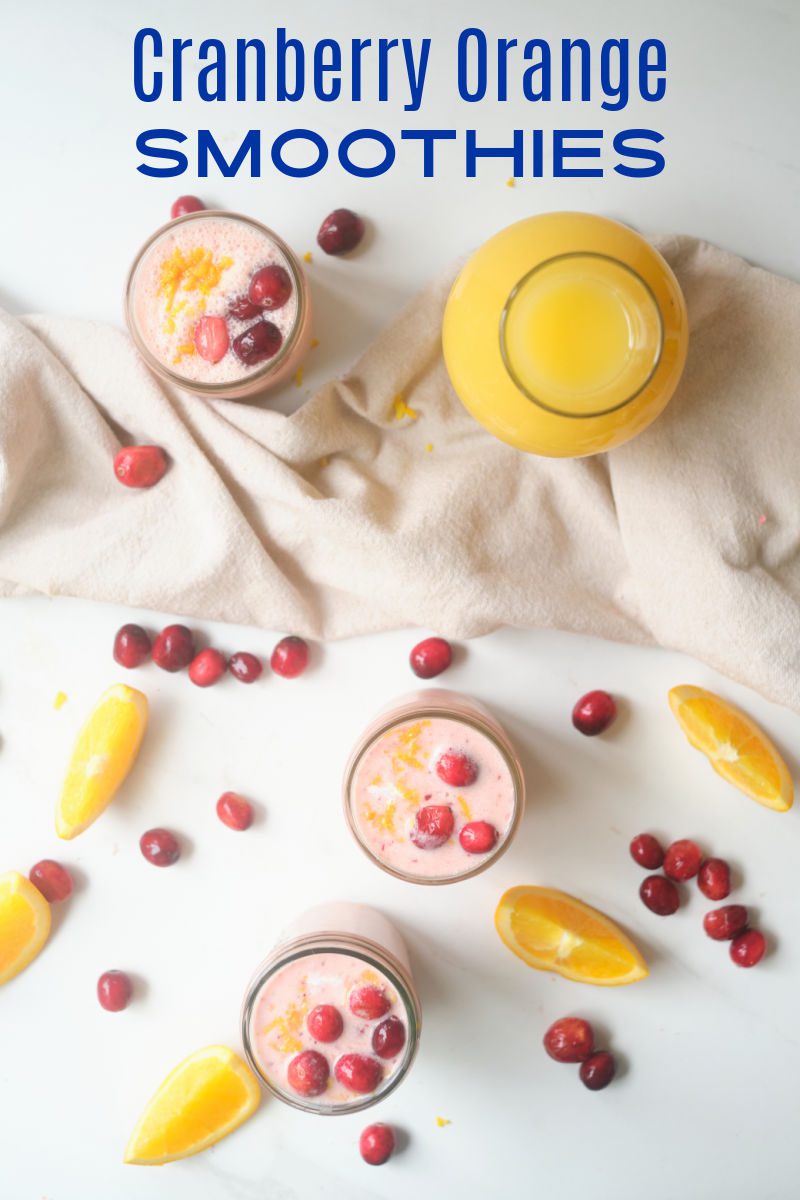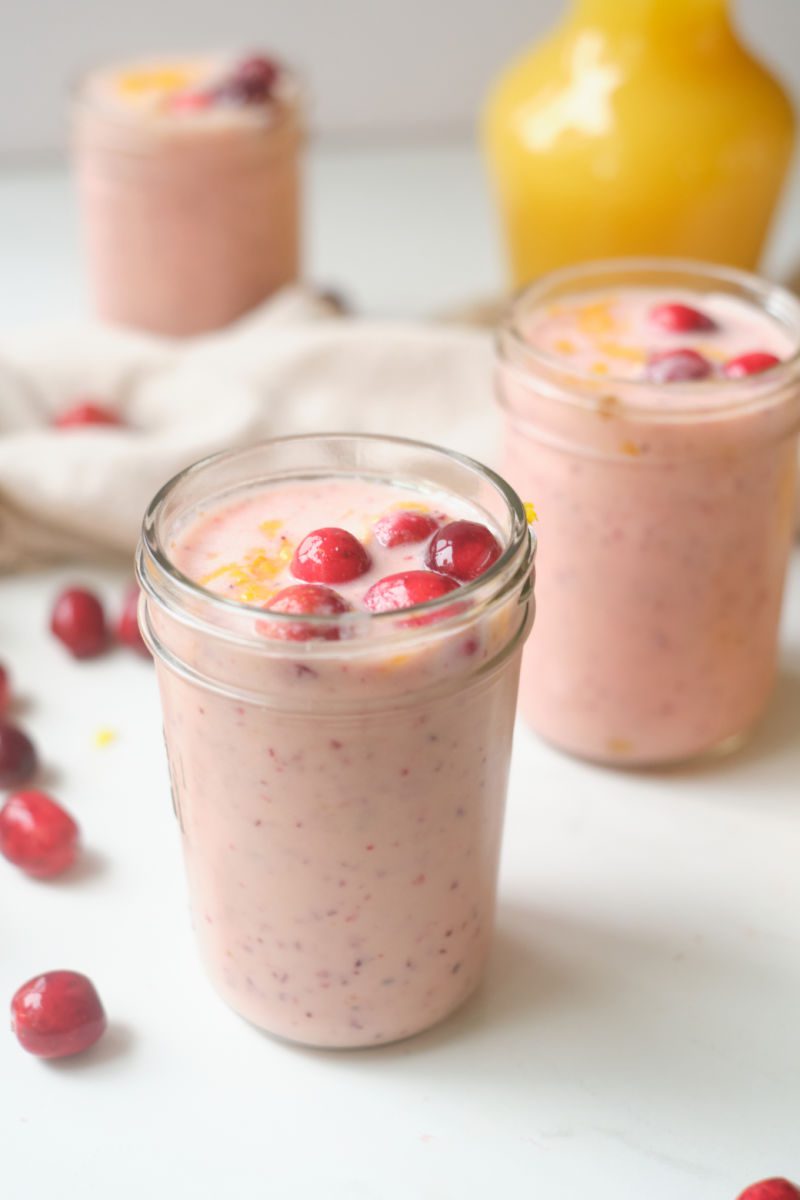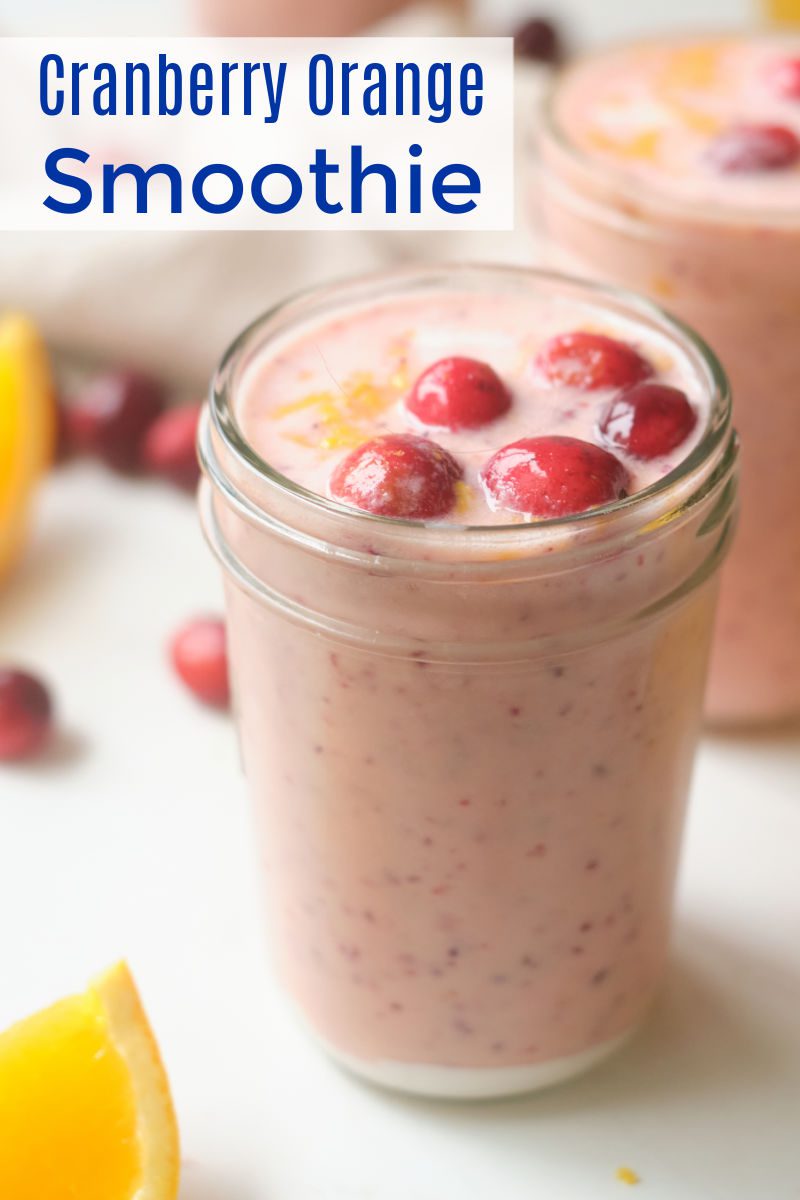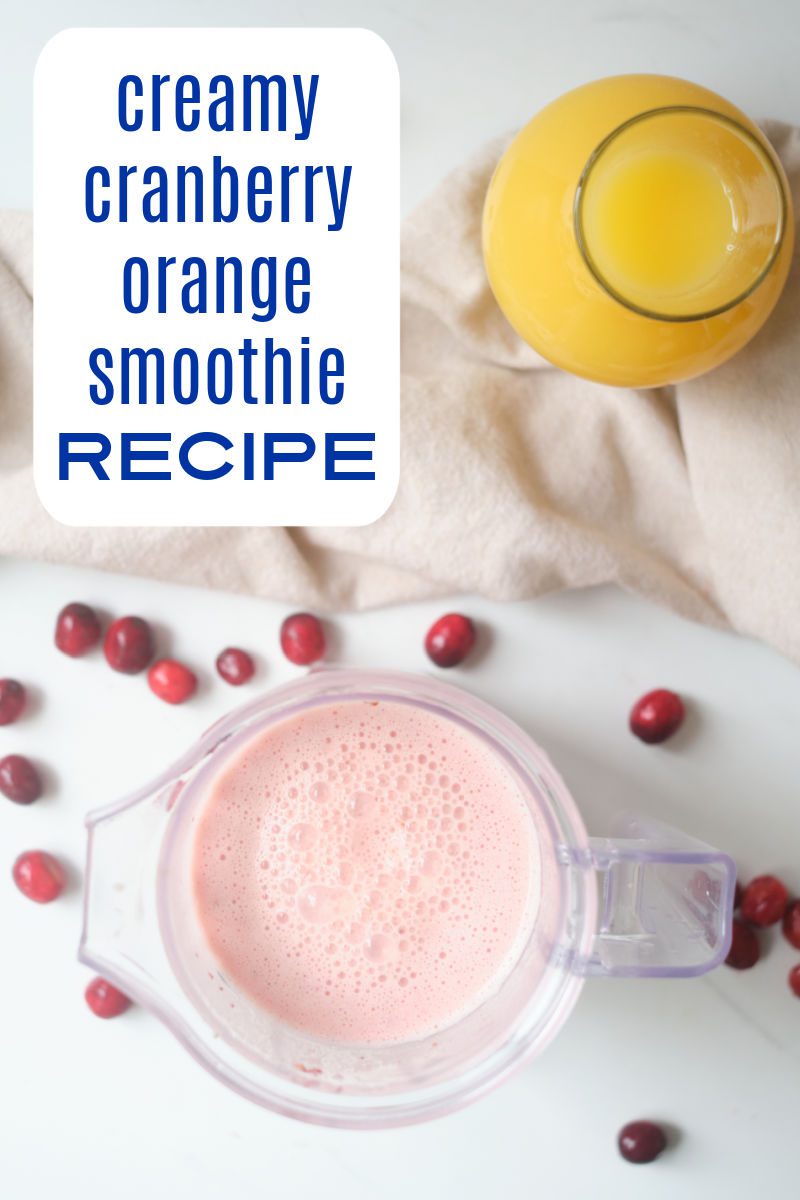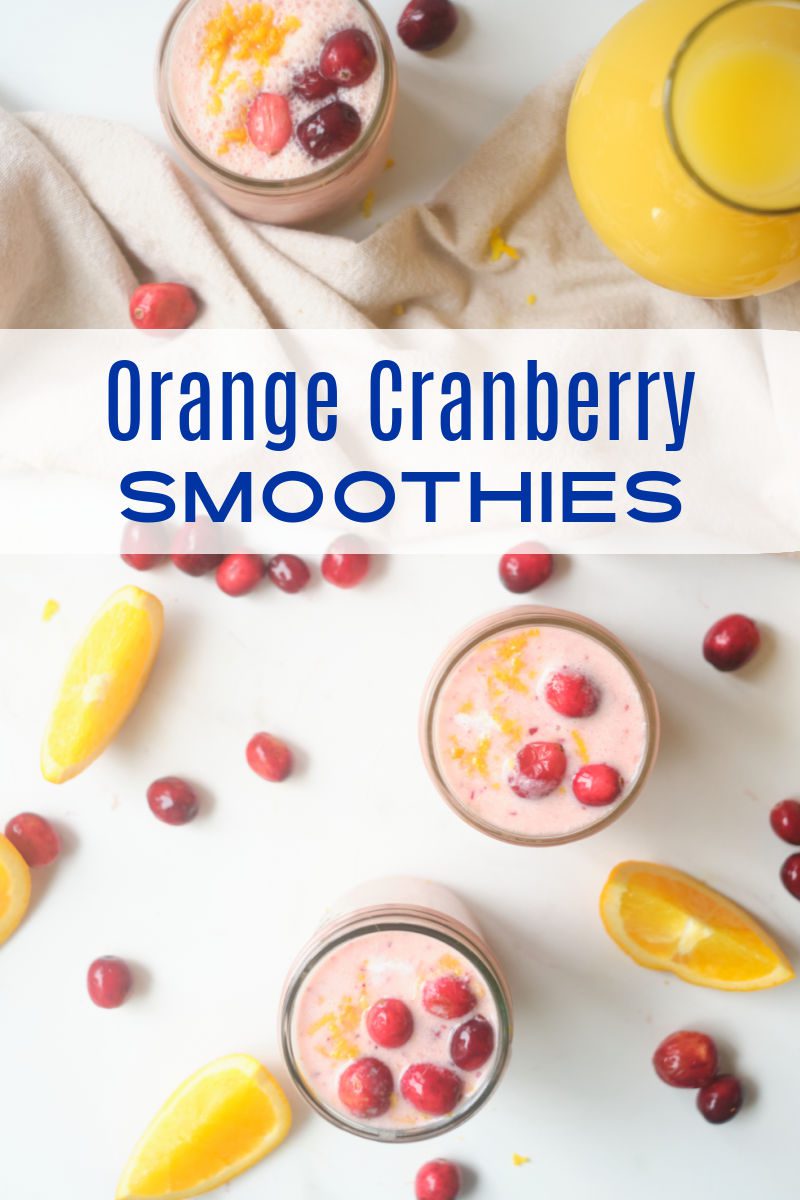 Orange cranberry smoothie with banana

A creamy cranberry orange smoothie is a great way to start your day.
The smoothie is packed with fruit and flavored with a touch of honey and cinnamon.
Yes, it tastes amazing!
It is easy to learn how to make this delicious smoothie recipe that both kids and adults will like.
The flavor is fruity and sweet, but also has a nice little kick of tartness from the cranberries.
This recipe can be prepared quickly with minimal fuss and cleanup is easy, which is a big bonus.
Breakfast or dessert?
This recipe has fruit and cream, which are often enjoyed for breakfast.
It is easy to pour into a travel mug to drink while you are on your commute to school or work.
The creamy beverage can also be thought of as dessert, since it is sweet.
Of course, you can enjoy it as an afternoon pick me up, which is what we often do.
Whenever you decide you'd like to drink it, is fine by me.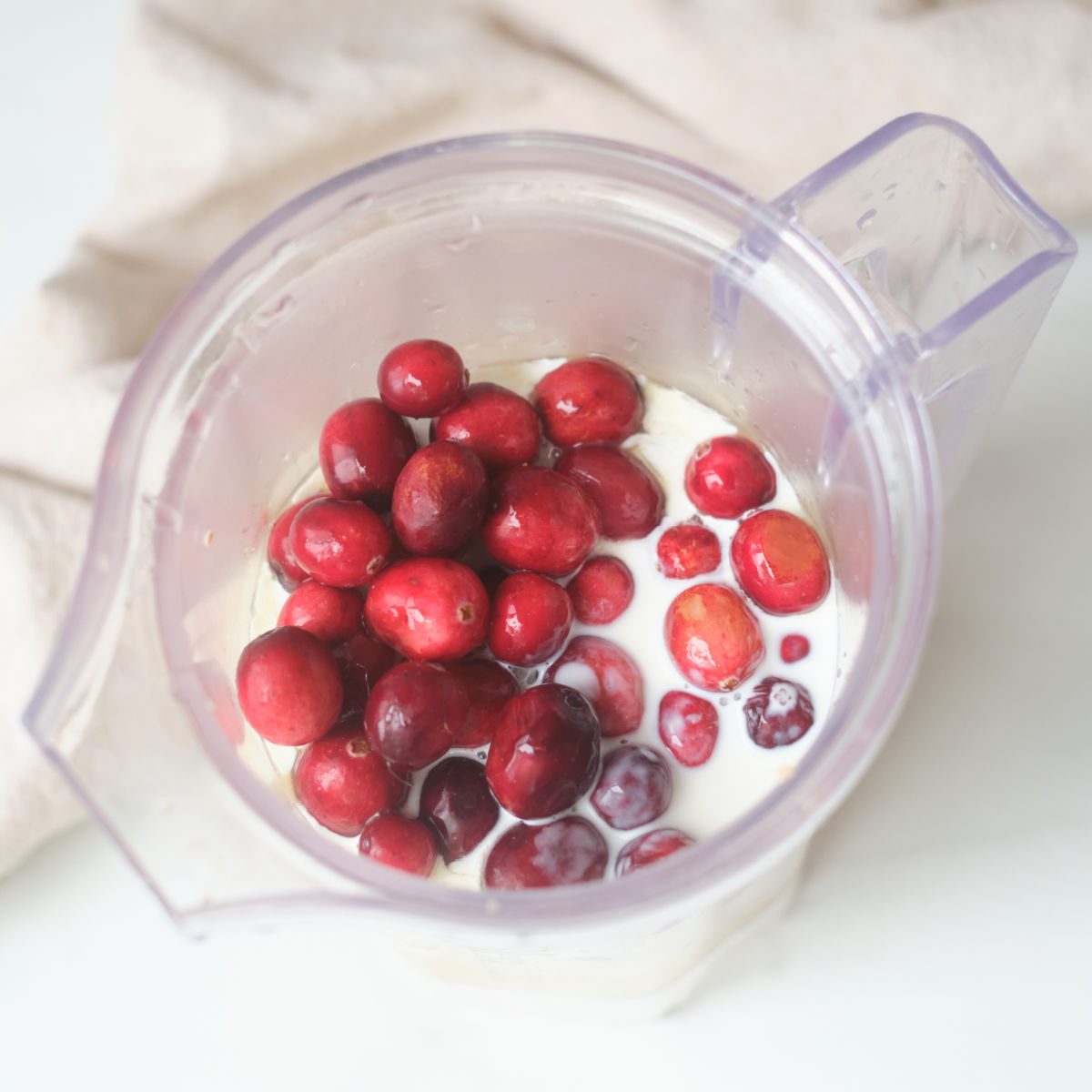 What if you don't have fresh cranberries?
I love it when cranberry season rolls around, so that I can stock up on these pretty red berries at the grocery store.
Retailers generally begin to keep bags of fresh cranberry in stock starting in October and continuing through Thanksgiving and Christmas.
When quality is high and prices are low, I buy a lot to stock up and freeze the ones we won't eat right away.
Fresh cranberries look and taste great in this drink, but frozen ones will still be a bit tart and will be tasty, too.
Just don't use canned cranberry sauce, since it contains high fructose corn syrup, sugar or other added ingredients.
Stick with fresh cranberries or frozen ones.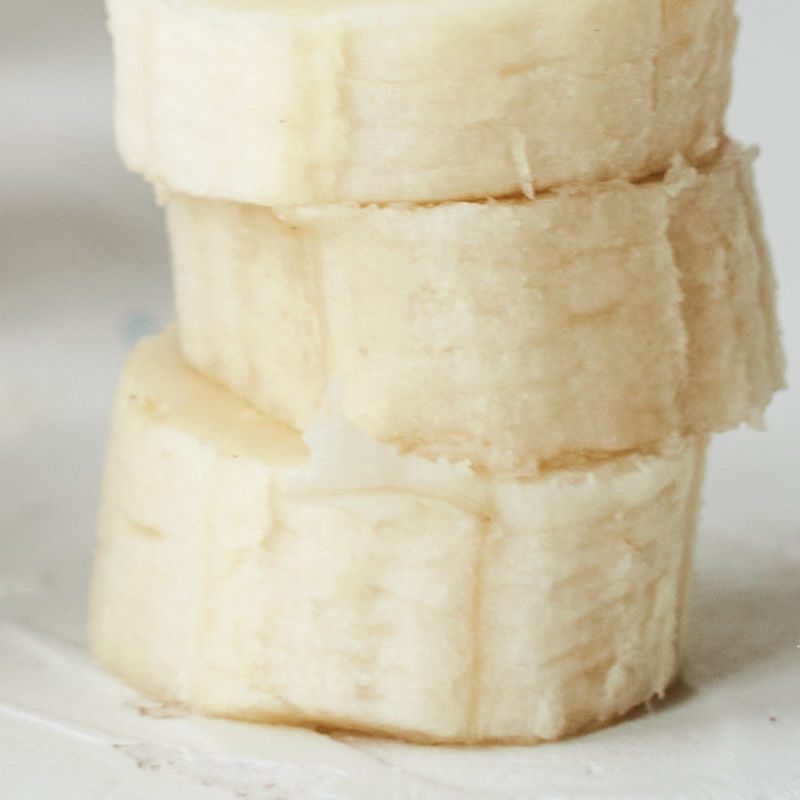 Smoothie with bananas
Bananas are delicious and full of healthy nutrients, including potassium, vitamin B6, vitamin C, fiber and more.
It is great that they are available year round and are affordably priced.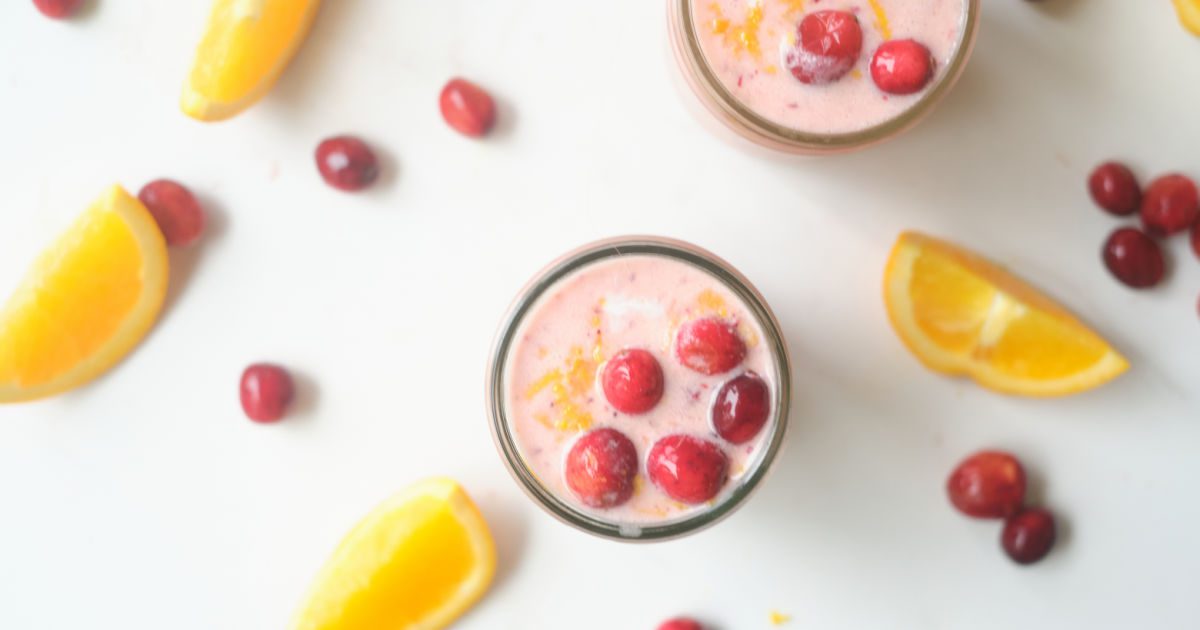 Overripe bananas or greenish bananas?
You can use whatever type of bananas you happen to have, but it can impact the taste of the smoothie.
As bananas ripen, the starches turn to sugar.
Therefore, a banana that is very ripe will be extra sweet.
The bananas don't need to be pretty, since they will be frozen and blended.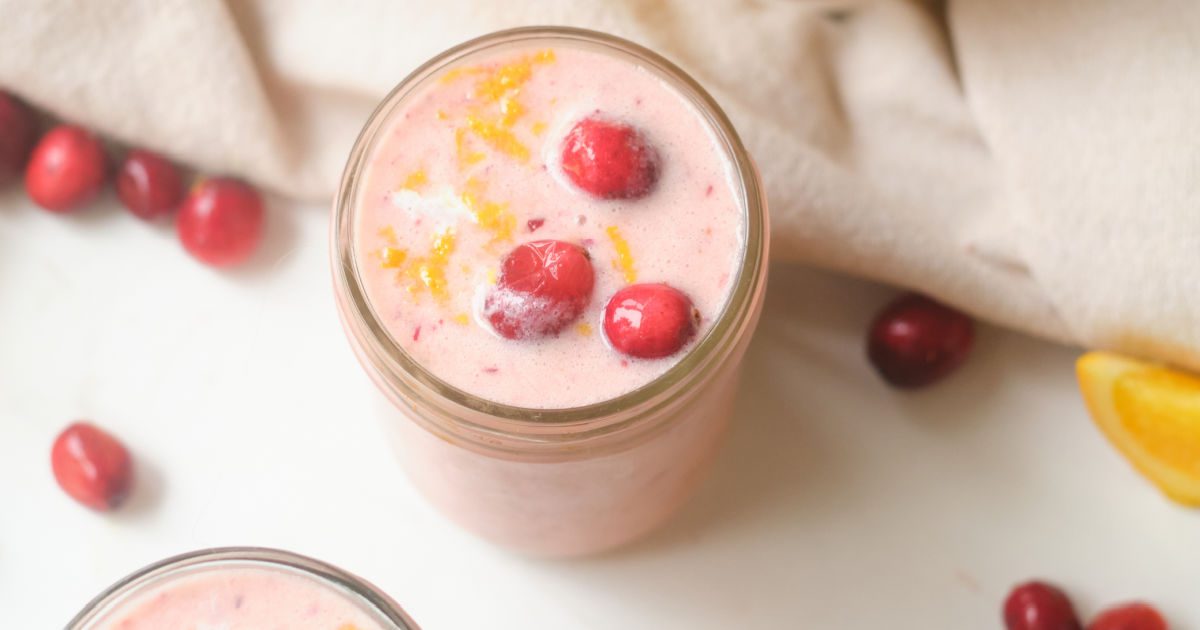 How to freeze bananas:
Peel the banana and break it into a few chunks.
Place the chunks on a plate or sheet pan lined with parchment paper, so that they aren't touching.
You don't want them to stick together as they freeze.
Place in the freezer for an hour or two, so they are frozen through.
If you want to freeze them for an extended time, pack the individually frozen chunks in a zip lock bag.
When I buy a bunch of bananas, I typically freeze some and save the rest to eat fresh.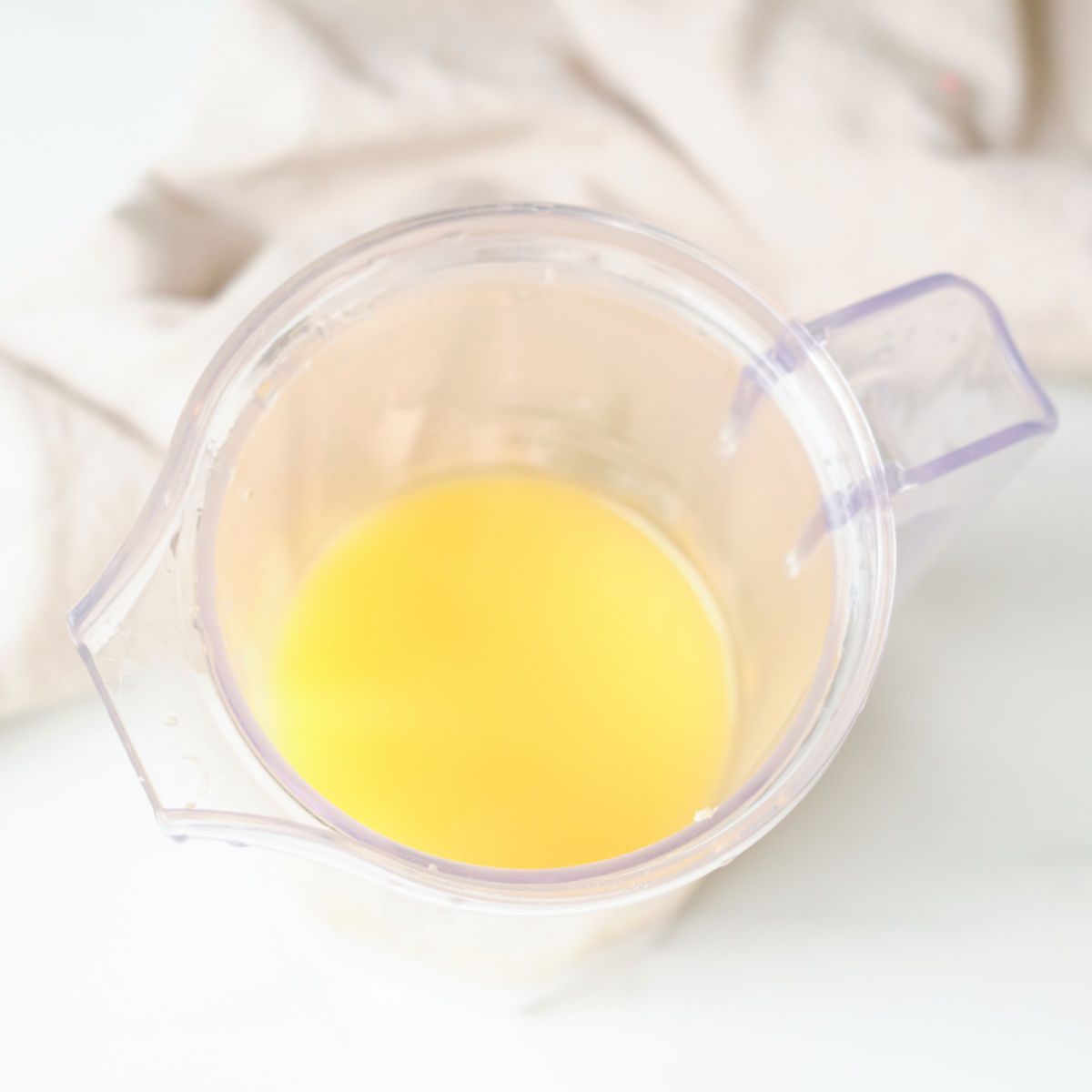 What type of orange juice for the recipe?
My first choice for OJ is always fresh squeezed, but I understand that isn't always practical.
Fresh oranges are available year round in most parts of the US, but we don't always have the time or desire to make the effort.
When it comes to grocery store orange juice, I prefer ones that say that they are not made from concentrate.
The type of juice you use in the recipe will impact the taste, but you are free to use whatever kind you prefer that works with your budget.
The smoothie is will taste good with all kinds or orange juice.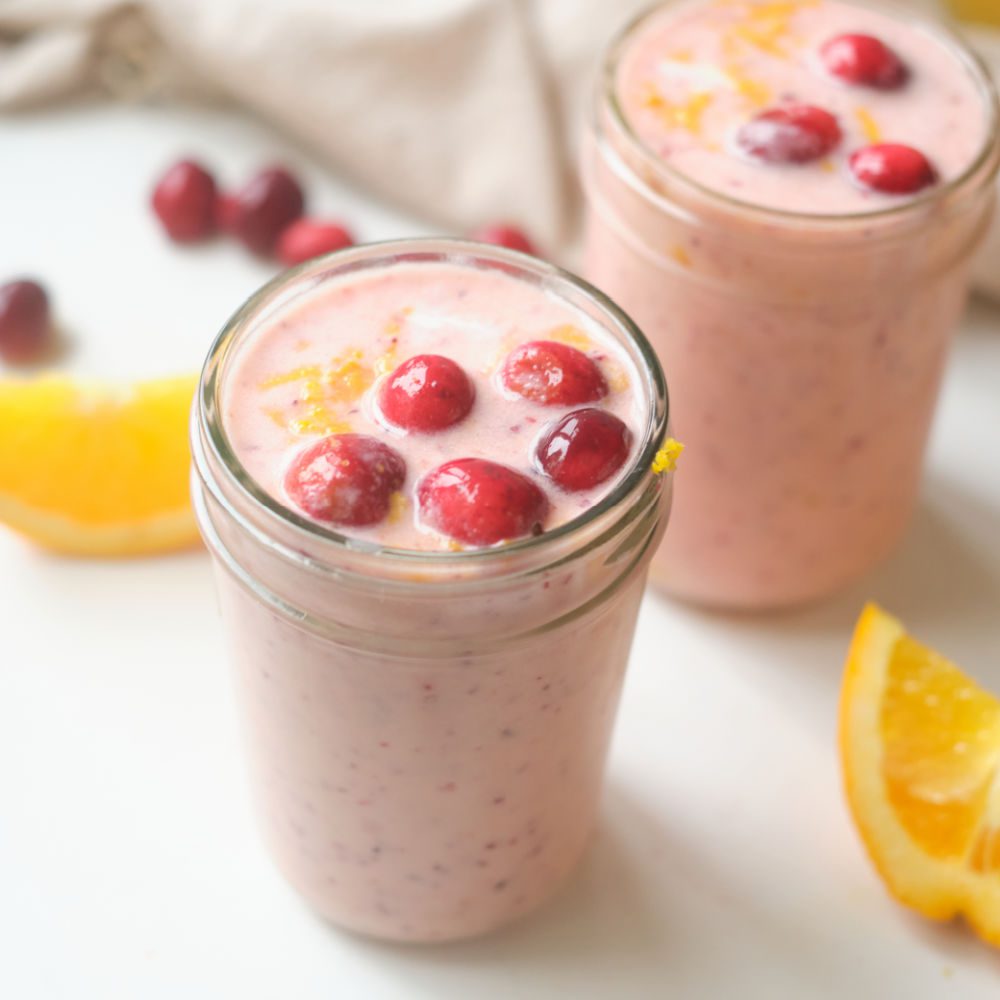 Can I make a vegan smoothie?
Yes.
With two minor substitutes, you can turn this into a vegan recipe.
Instead of using heavy cream, use coconut cream or a plant-based creamer.
Then use agave or maple syrup instead of the honey.
With those two minor adjustments, you will create a delicious vegan breakfast drink.
It is still tasty without dairy and honey.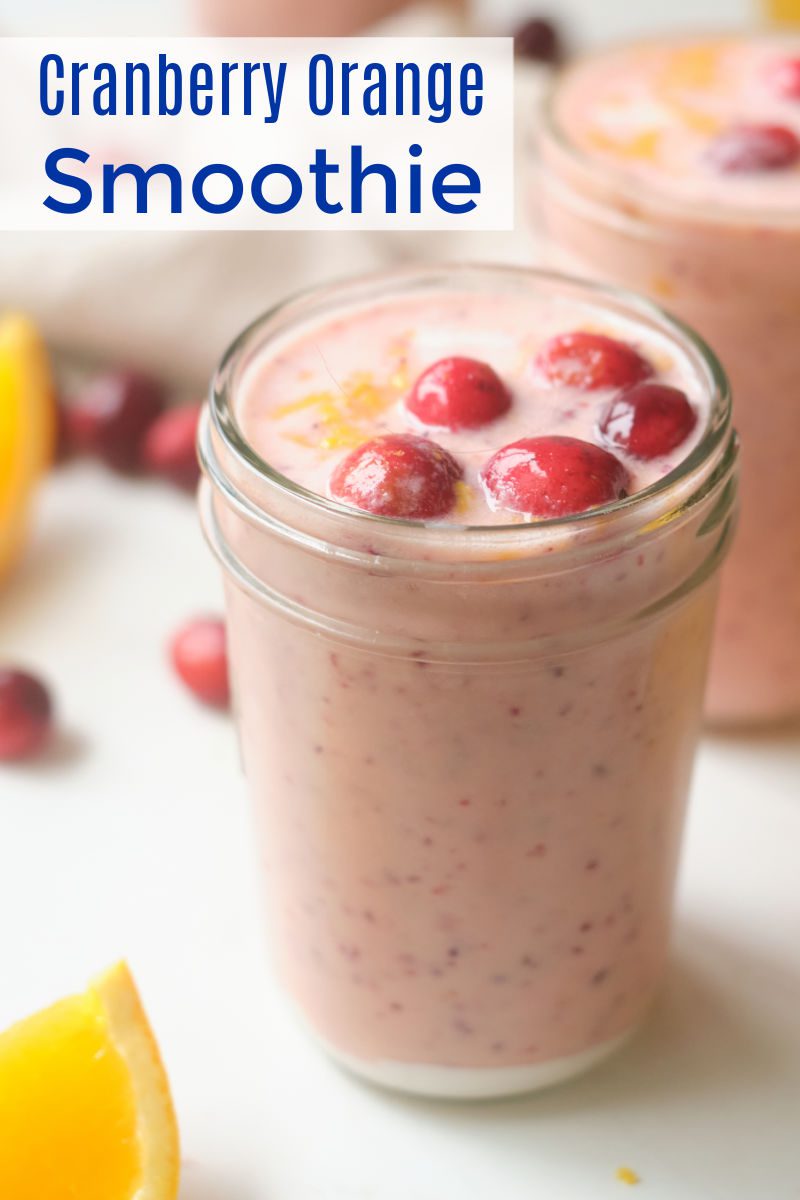 Is this recipe gluten-free?
Yes.
There are no ingredients in the recipe that contain gluten.
If you are substituting a dairy-free creamer for the heavy cream, review the ingredients of that to make sure it is gluten-free.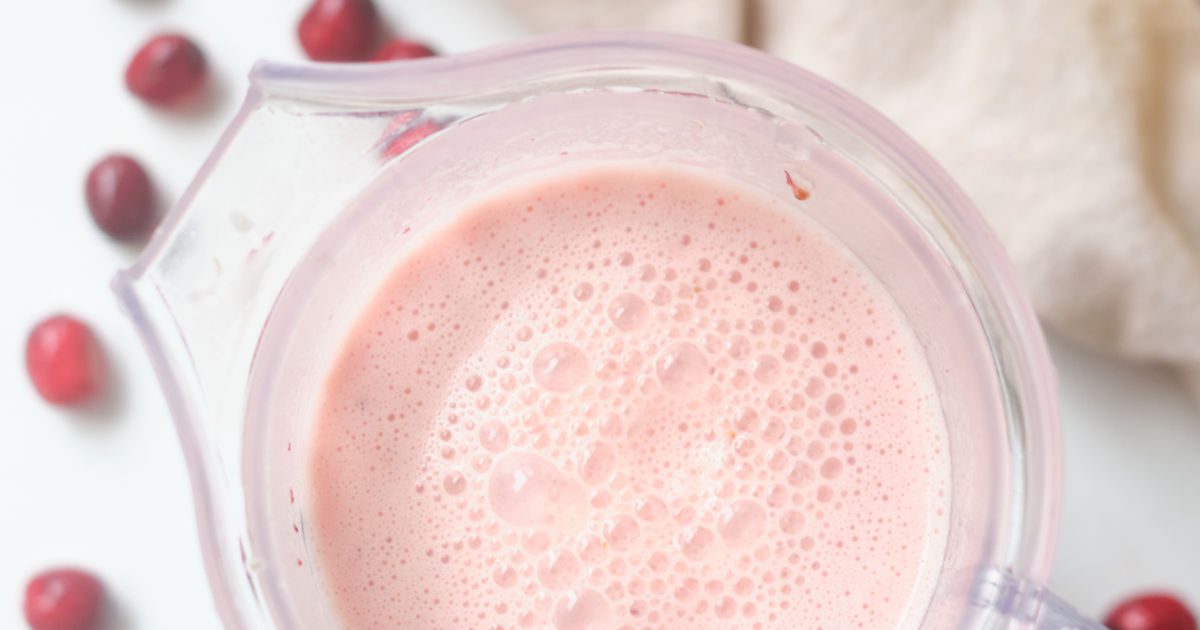 What type of blender is best for making a smoothie?
This recipe includes frozen bananas, so a high speed blender is best to get a smooth texture.
With some appliances, a cheap version works just fine.
I've cooked literally hundreds of pots of perfect steamed rice in a simple rice cooker that cost about $15.
My purchasing philosophy isn't the same about blenders.
For blenders I recommend a high quality high speed blender from a reputable brand.
My VitaMix is about 10 years old and still works as good as it did, when I first bought it.
When it comes to buying a blender, a pricier model absolutely makes sense if you will be using it regularly.
You want it to do a good job and last a long time.
Invest in a good high-speed blender, so that you can keep it for years and use it often.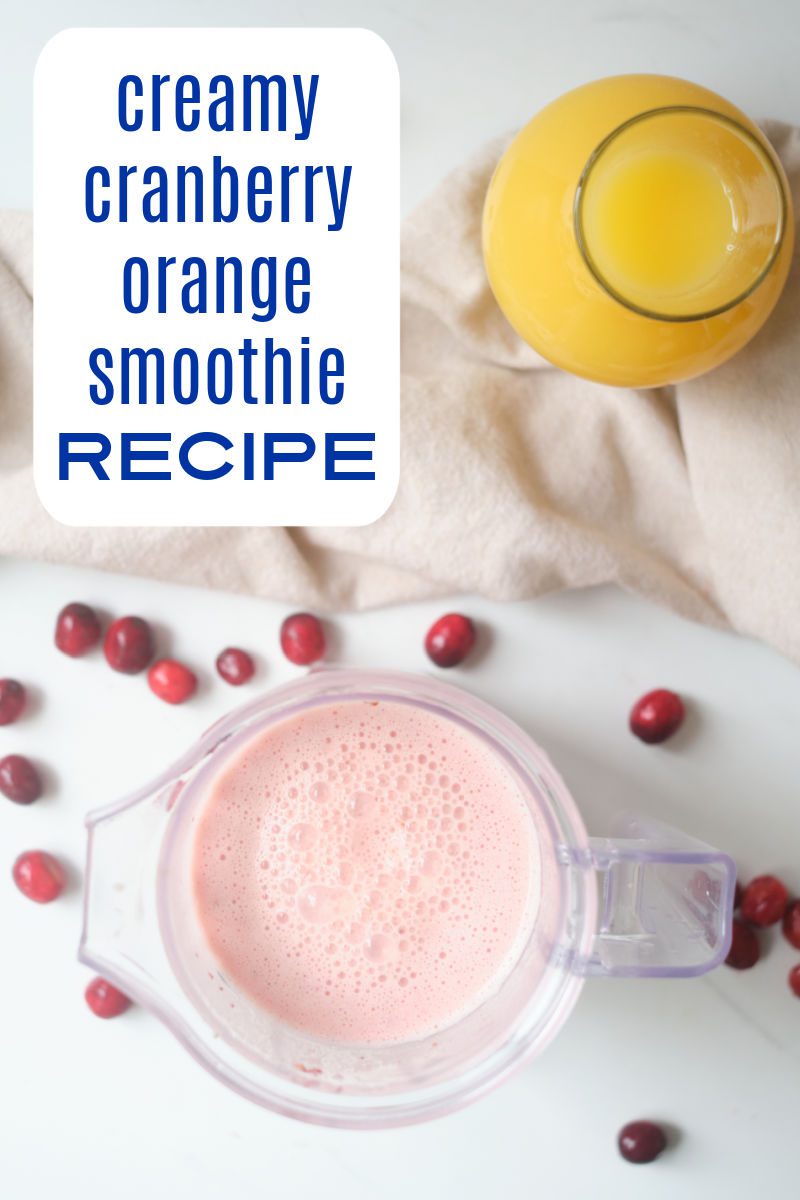 Creamy Cranberry Orange Smoothie Recipe
Prep time: 5 minutes
Total Time: 10 minutes
Yield: 2 servings
Ingredients
2 cups Orange Juice (fresh squeezed or store bought)
¼ cup Heavy Cream (vegan option: coconut cream or plant based cream)
1 Frozen Banana, cut into chunks
3 T Honey (vegan option: agave nectar or pure maple syrup)
1 cup Cranberries
¼ t Cinnamon
Garnish
Orange Zest
Cranberries
Supplies
Measuring Cup
Measuring Spoon
High Speed Blender
Instructions
1) Add all ingredients to your blender and thoroughly blend until smooth.
2) Pour into glasses and garnish with orange zest and cranberries.
3) Enjoy!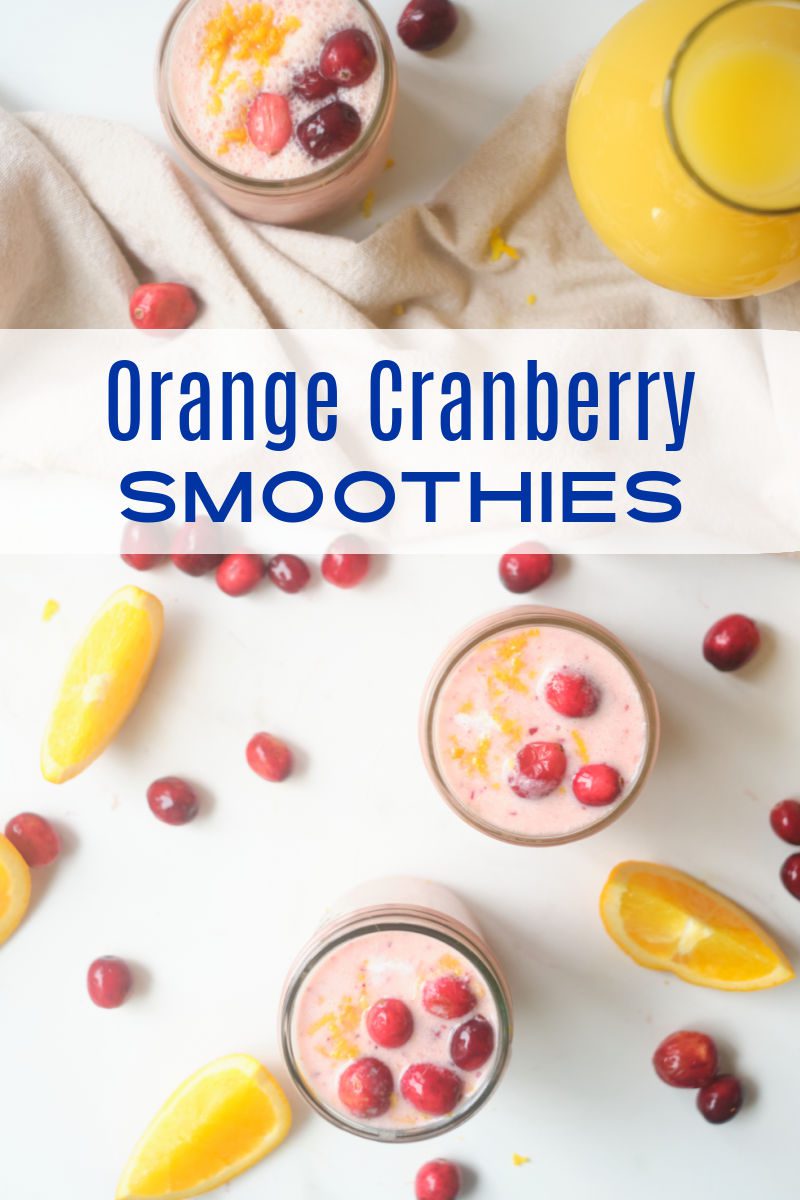 More from Mama Likes To Cook
Check out the rest of my vegetarian recipes, so you can get more great ideas for baking, cooking, blending and juicing.
Favorite Fall & Winter Smoothie Recipes
Banana Recipes
Cranberry Recipes
Other Favorite Breakfast Recipes
Orange Recipes
Shop Now
For a beautiful assortment of kitchen necessities and food gifts for the whole family, check out the deals at these online stores.
Are you ready to have some delicious fun in the kitchen?