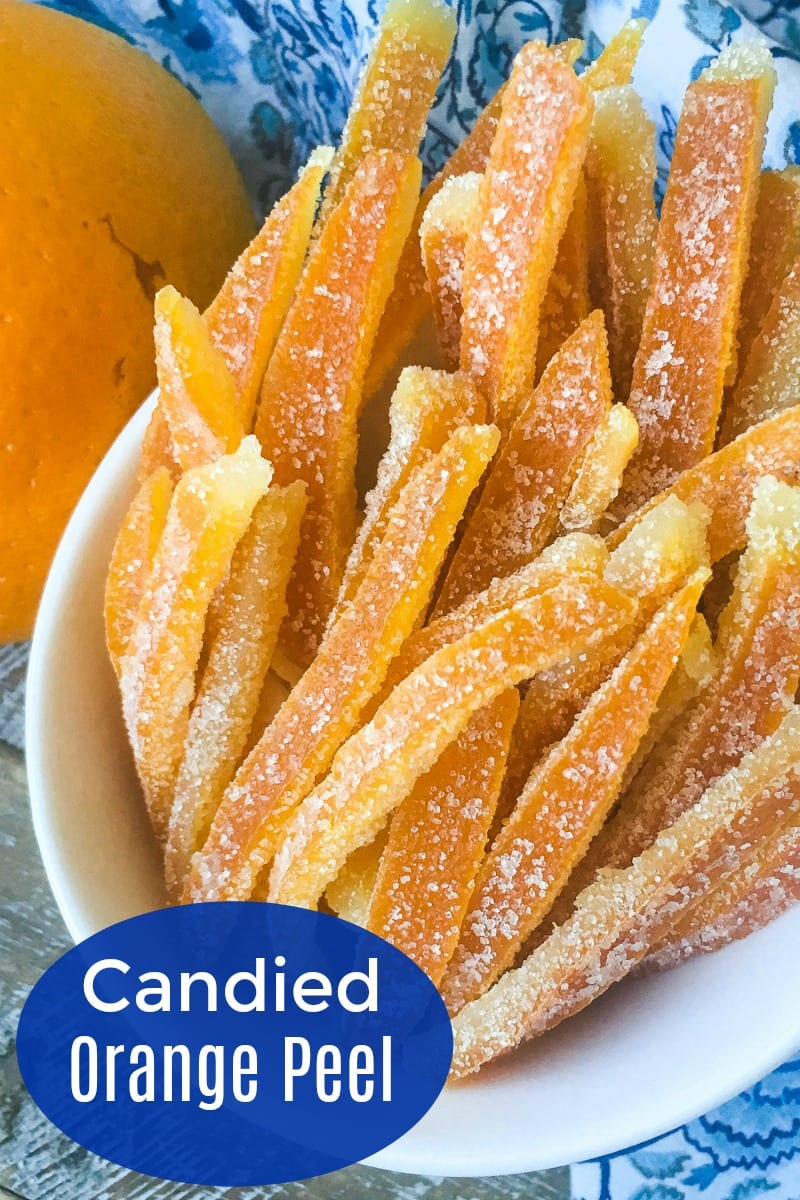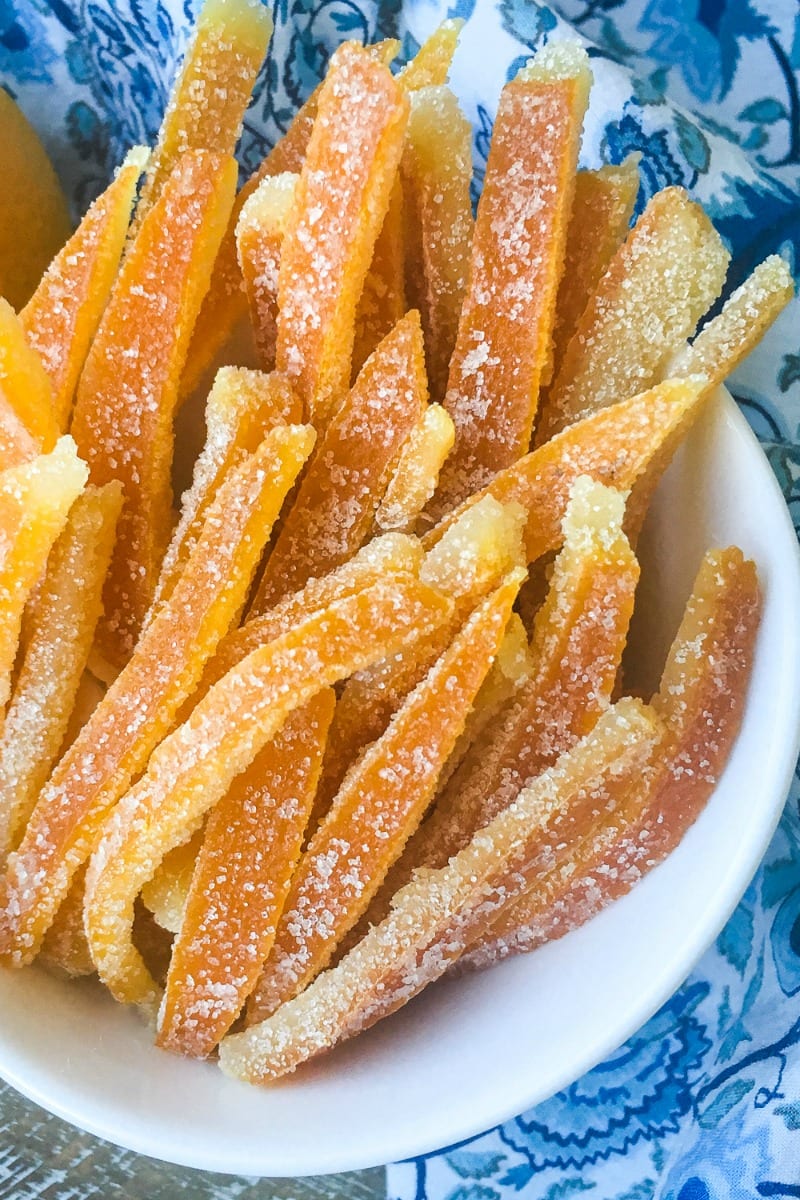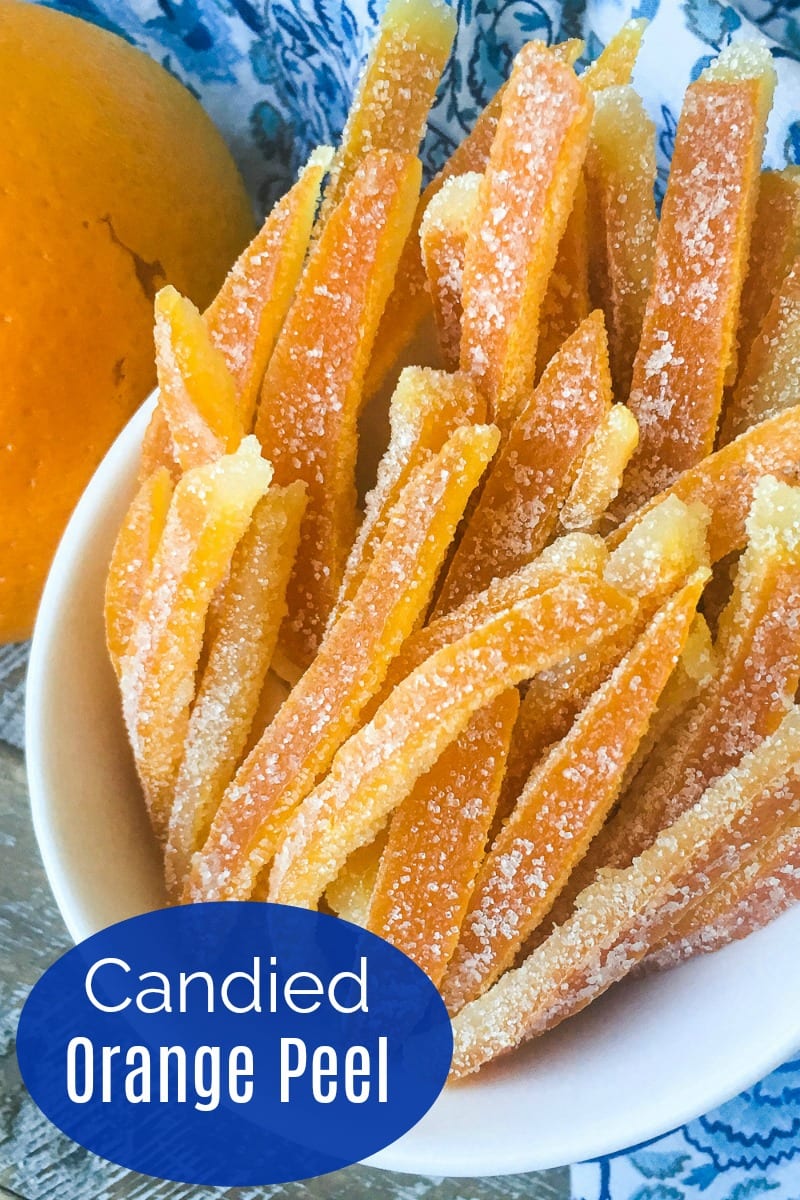 Easy Candied Orange Peel Garnish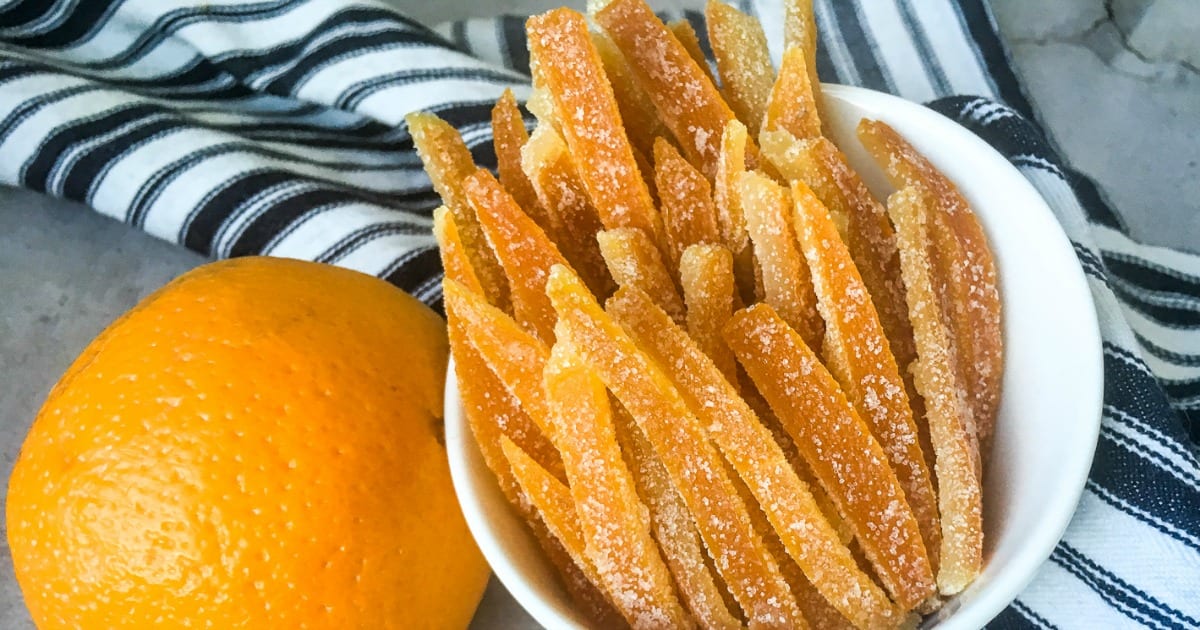 Candied orange peel is a wonderful treat for the holidays, but you can definitely enjoy this recipe year round.
This is a wonderful way to put orange peel to good use, instead of throwing it in the trash.
You can eat the sugared orange peel strips as a snack as is or you can use them as a recipe ingredient or garnish.
Chop up the candied peel to add a nice burst of orange flavor to frosting for cakes or cupcakes or mix it into your cannoli filling.
Of course, the sugared peel is also a pretty and tasty edible garnish for a cocktail.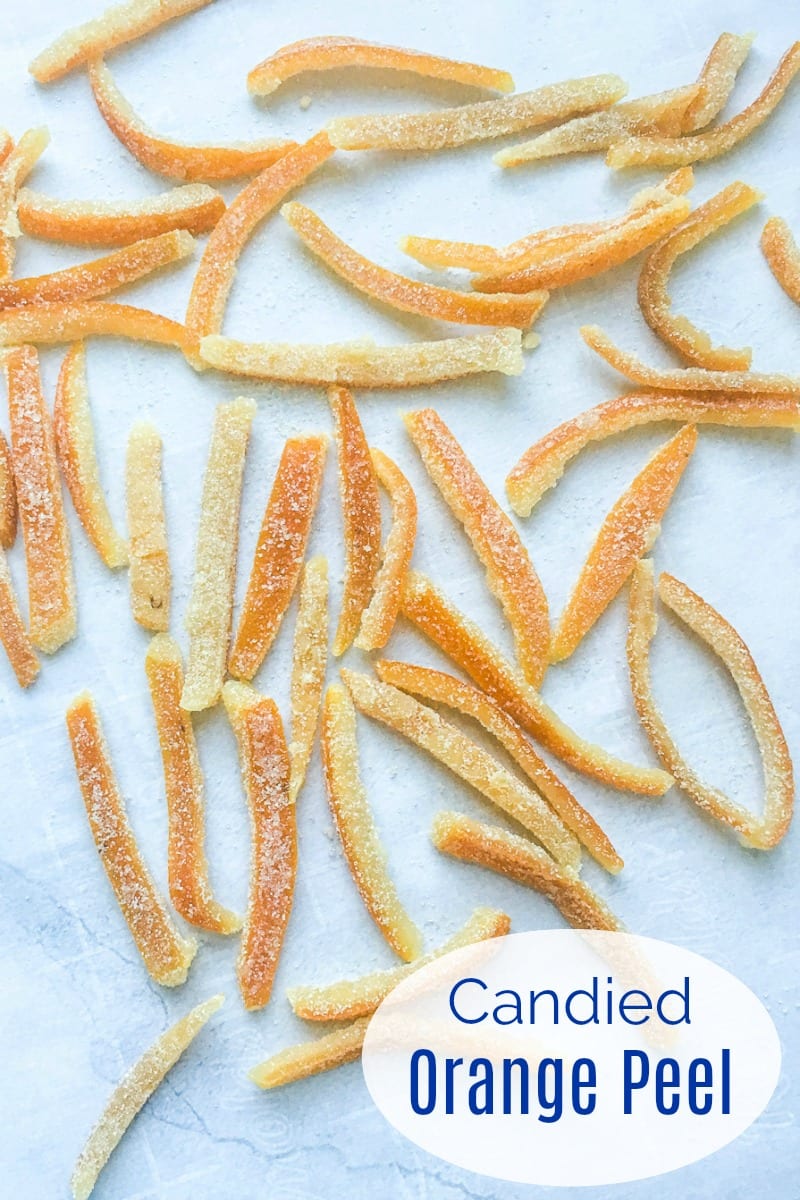 If your oranges have extra thick pith, you can trim some of it off prior to boiling the peels.
When you make this recipe, you'll also get two bonuses.
The orange sections can be eaten, of course.
And, there will be some leftover orange flavored syrup that you can save to use as a sweet flavoring for hot or cold beverages.
Enjoy!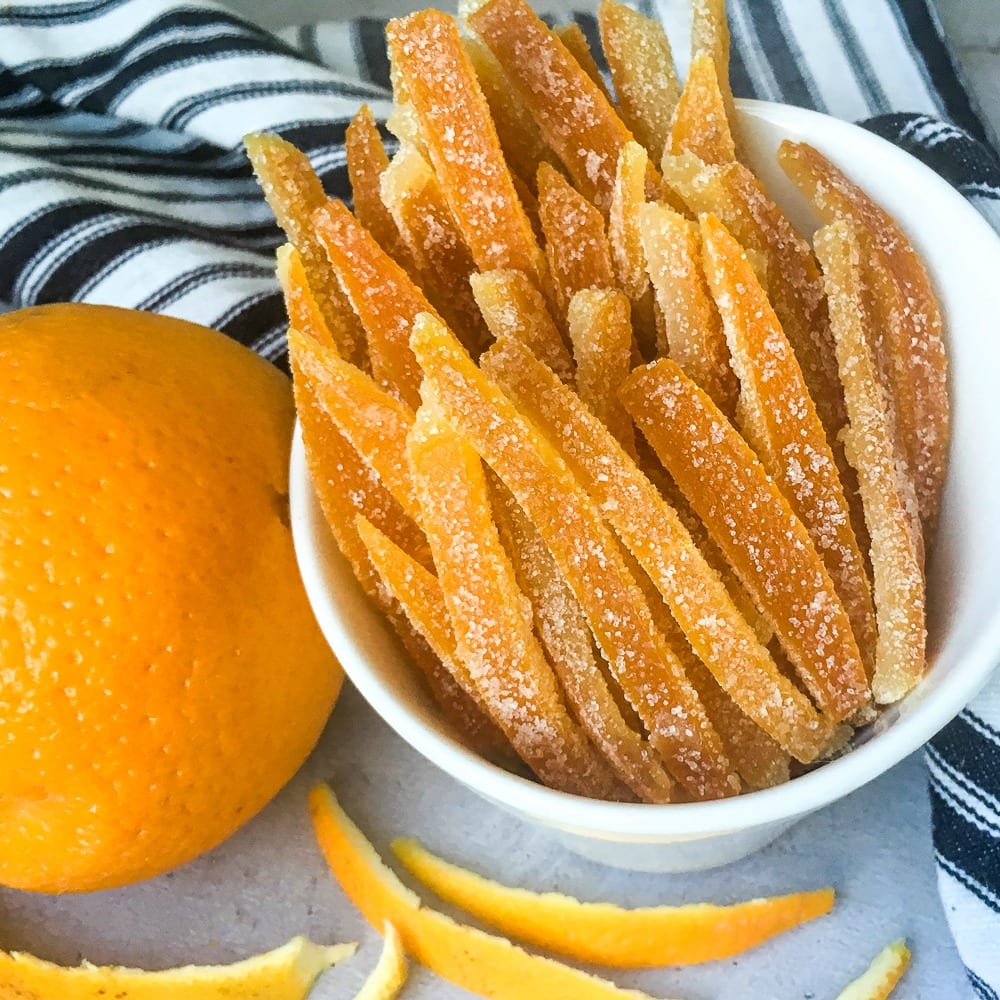 Old Fashioned Candied Orange Peel Recipe
Prep time- 20 minutes, plus 12 or more hours to dry
Cook time- 1 hour
Serves: 4-6
Ingredients
4 Oranges
6 cups Water
2½ cups Granulated Sugar
Supplies
Paring Knife
Saucepan
Colander
Baking Sheet with Wire Rack
Ziploc Bag (gallon sized)
Instructions
1) Wash and dry the oranges and slice off the tops and bottoms. Use a paring knife to score the peel from top to bottom, creating 4 sections of each orange.
2) Remove each section of peel with some of the pith. Then, cut into ¼" strips.
3) Add 5 cups of water to a saucepan and bring to a boil. Place the orange peel strips in the water and return to a boil for 15 minutes. Using a colander, drain and rinse the peels and set aside.
4) Make a sugar syrup by combining one cup and water and two cups of sugar in the saucepan. Set the heat to medium and stir occasionally until sugar is dissolved.
5) Add the boiled orange peels to the syrup. Bring to a boil and then reduce heat to medium low to simmer uncovered for 45 minutes.
6) Drain. Set aside the remaining syrup to use however you'd like. Arrange the peels in a single layer on a wire rack set over a rimmed baking sheet. Set aside to dry for 12 or more hours.
7) Pour the remaining ½ cup of sugar in a gallon sized Ziploc bag. Add about a fourth of the peels to the bag. Seal and shake until the peels are evenly coated with sugar. Repeat until all of the peels have been sugared.
8) Serve immediately or store in an air tight container for up to a week.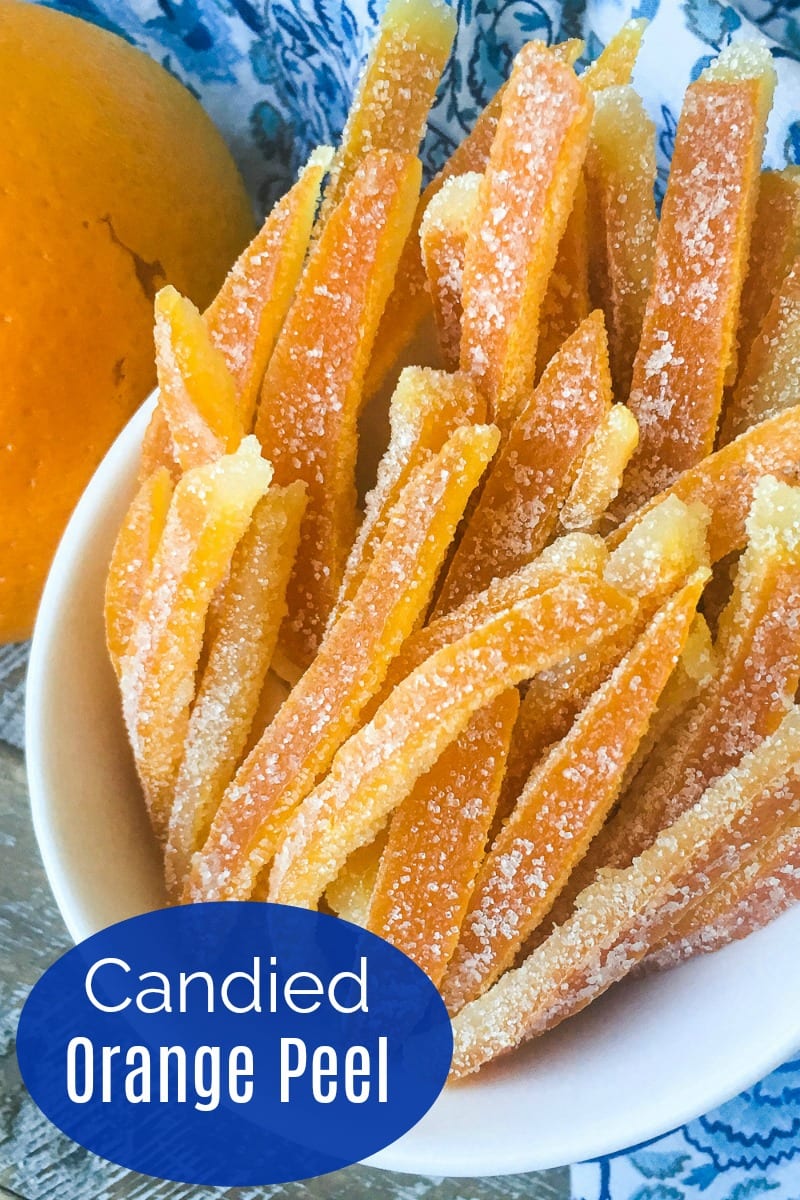 More from Mama Likes To Cook
Check out the rest of my vegetarian recipes, so you can get more great ideas for baking, cooking, blending and juicing.
Orange Recipes
Shop Now
For a beautiful assortment of kitchen necessities and food gifts for the whole family, check out the deals at these online stores.
Are you ready to have some delicious fun in the kitchen?