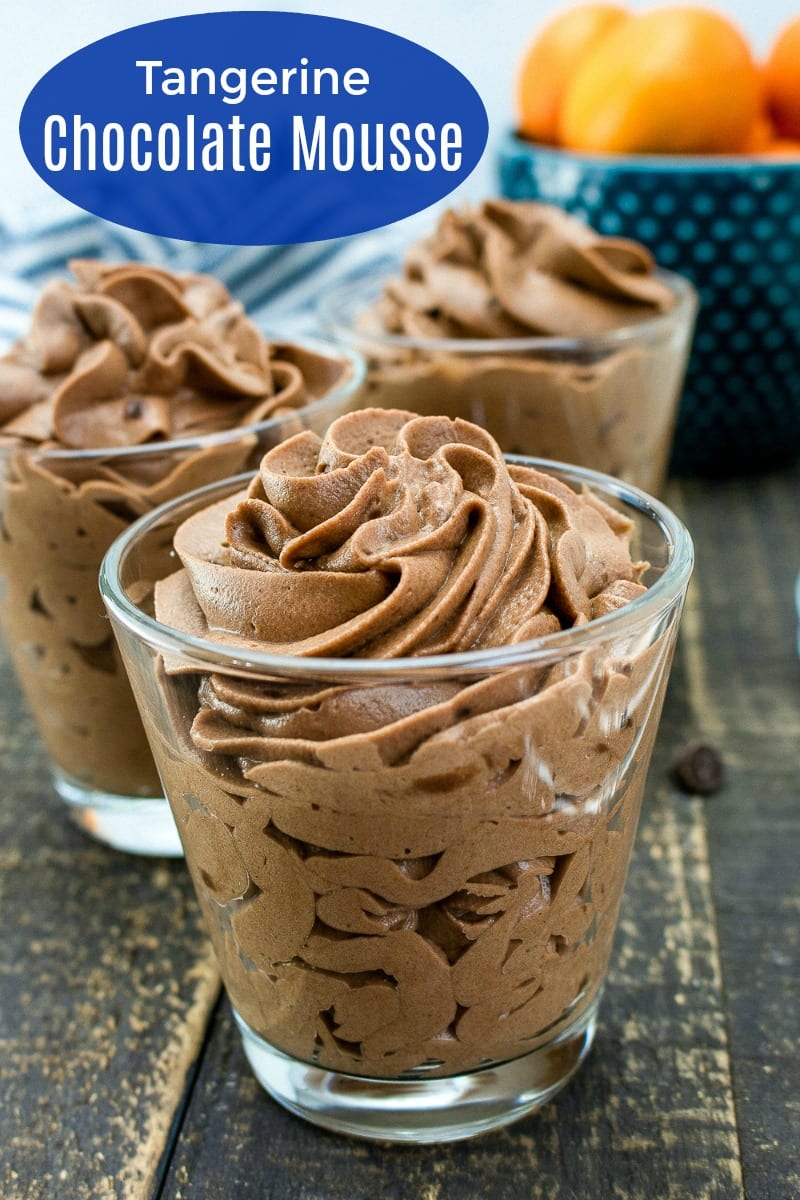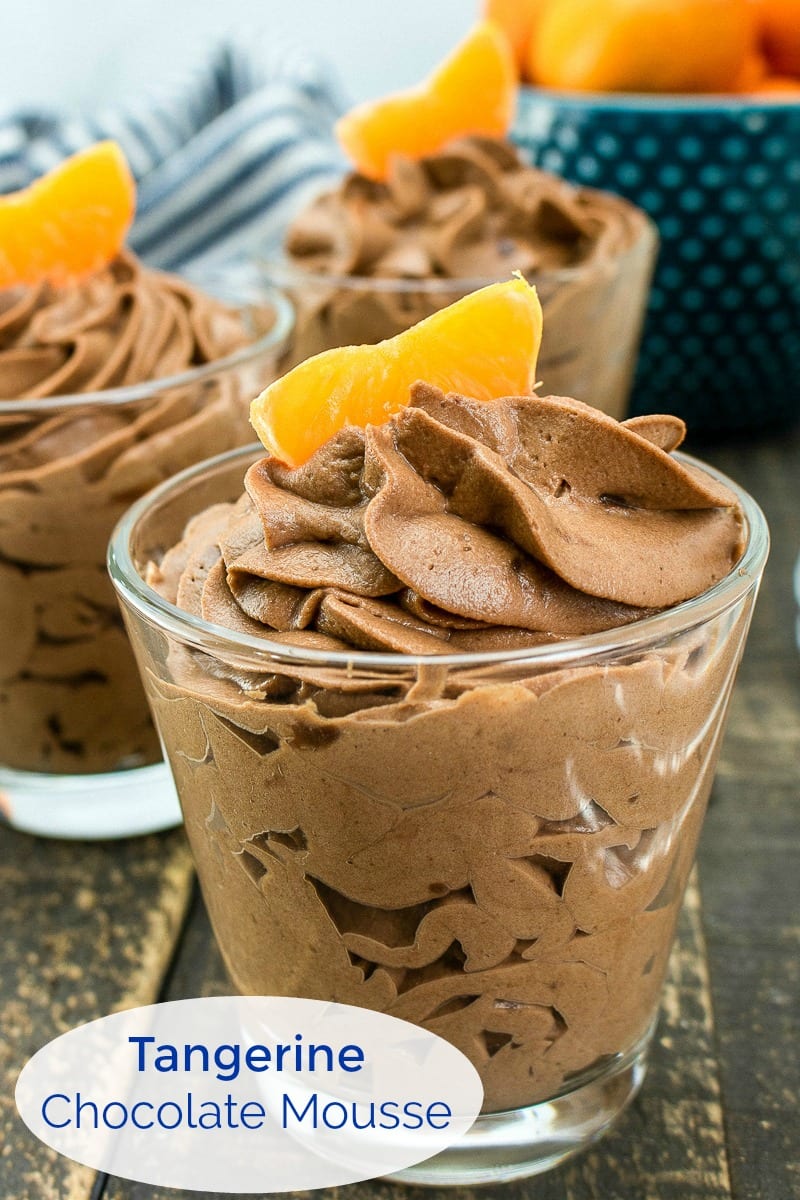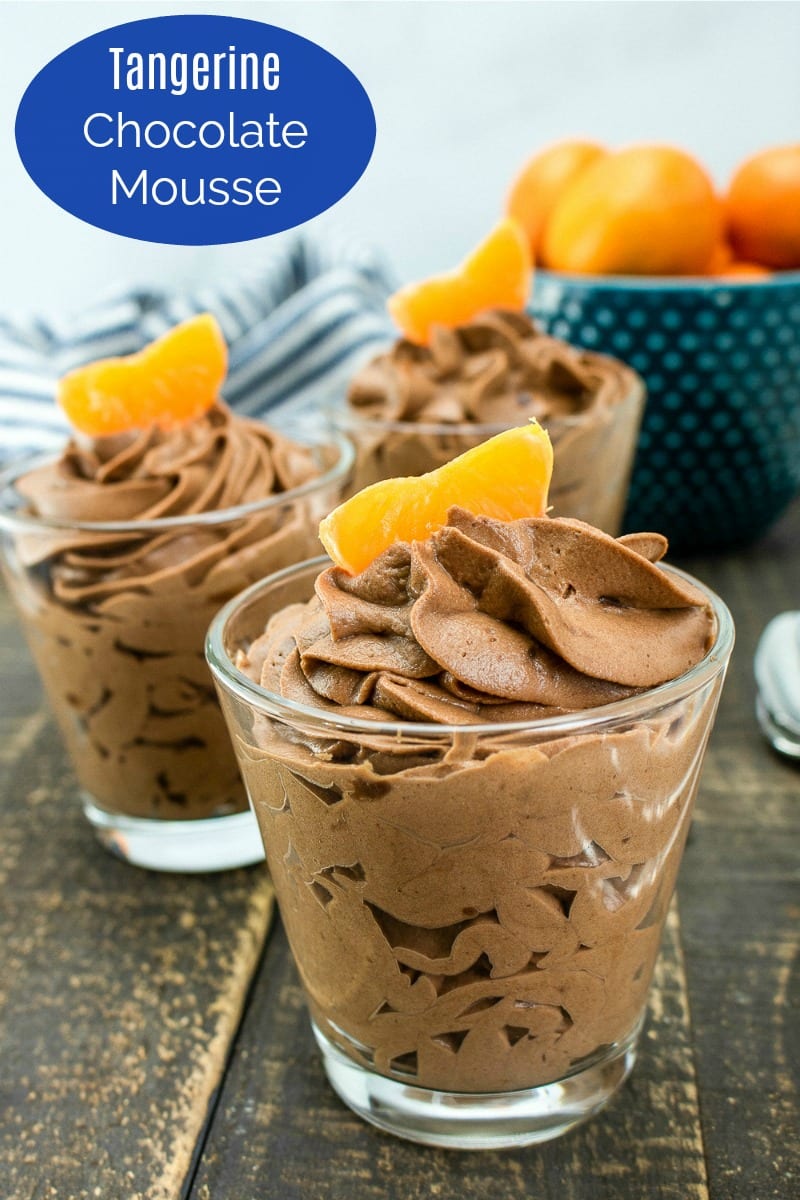 Extra Creamy Chocolate Mousse
Chocolate Tangerine Dessert
My easy mouthwatering tangerine chocolate mousse is a fantastic dessert, since it looks and tastes amazing.
It is light and a satisfying finish to a good meal.
Chocolate is always good, but the tangerine flavor kick elevates this simple mousse dessert into something really special.
When I was a kid, I looked forward to tangerine season every year and then ate my fill for snacks and with my lunch at school.
These days, we can get Cuties, Halos and other mandarin oranges year round.
Of course, I like them best, when they are at their peak of flavor.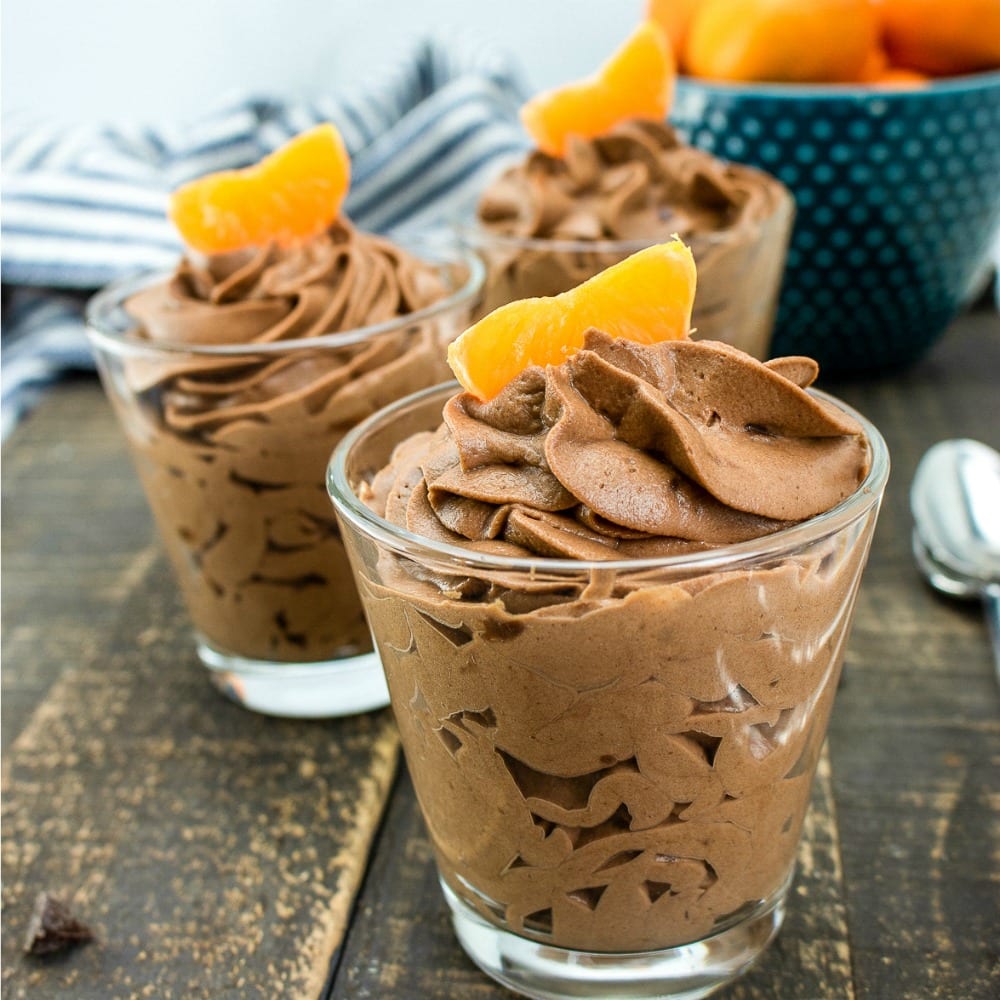 The light and fluffy mousse is easy to make and looks pretty enough for guests.
If you haven't ever used a piping bag, don't let that discourage you. It is simple, so you can get the hang of it quickly.
However, if you want to make this dessert even easier, just skip the piping and spoon it into dessert cups.
I hope you enjoy this delicious chocolate citrus dessert!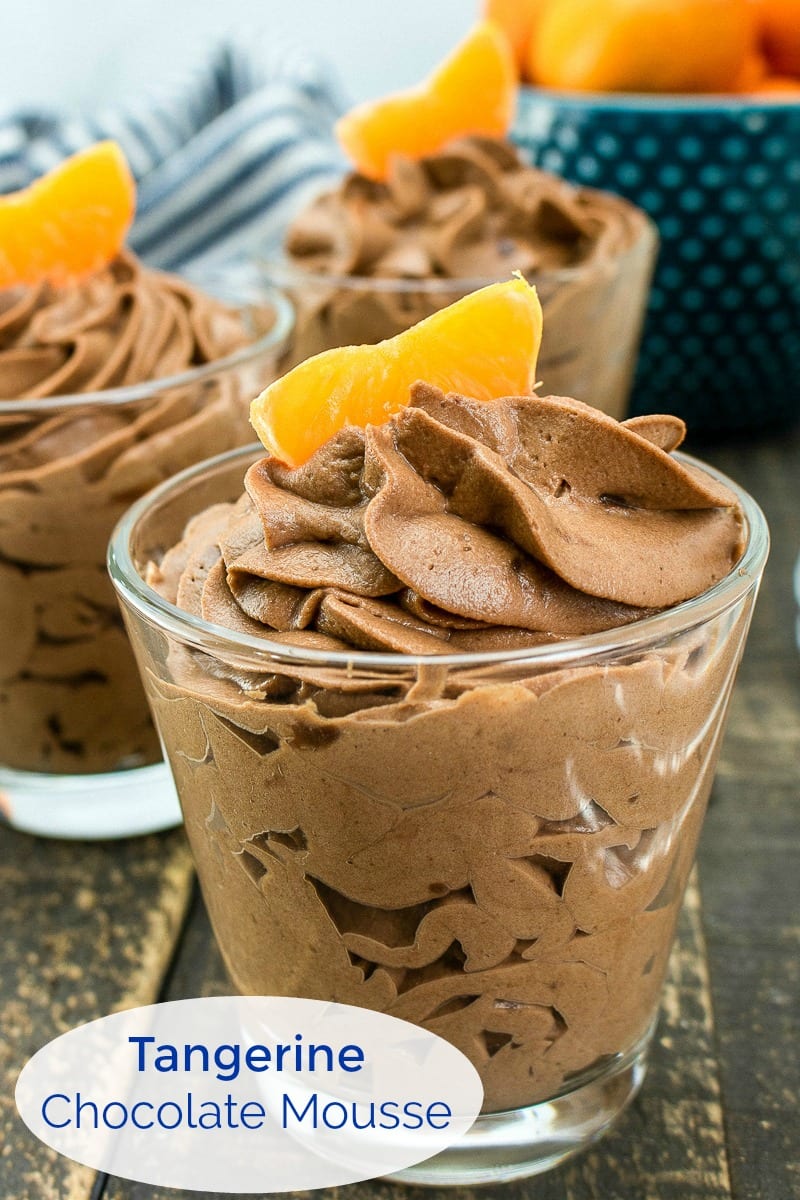 Tangerine Chocolate Mousse Recipe
Serves 6
Ingredients
8 oz. Semi-Sweet Chocolate Chips
2½ cups Heavy Cream
¼ c. Granulated Sugar
2 Large Eggs
1 t Tangerine Zest
Garnish
Tangerine Sections
Supplies
Saucepan
Mixer
Citrus Zester
Piping Bag
Instructions
1) Add chocolate chips and 1 cup of the heavy cream to a saucepan. Turn heat to medium low and stir constantly until chips have melted. Then, set aside.
2) Beat sugar and eggs with a mixer on medium speed for 3 minutes.
3) Continue mixing and slowly add in the melted chocolate mixture and the tangerine zest.
4) Pour this mixture back into the saucepan. Turn the heat to medium and stir constantly until thick.
5) Remove from the heat and cool slightly. Then chill in the refrigerator for about 2 hours.
6) Whip the remaining 1 1/2 cups of heavy cream in mixer until stiff peaks form. Gently fold the chilled chocolate into the whipped cream until fluffy and completely combined.
6) Spoon moousse into a piping bag and pipe into dessert dishes. Top with tangerine sections.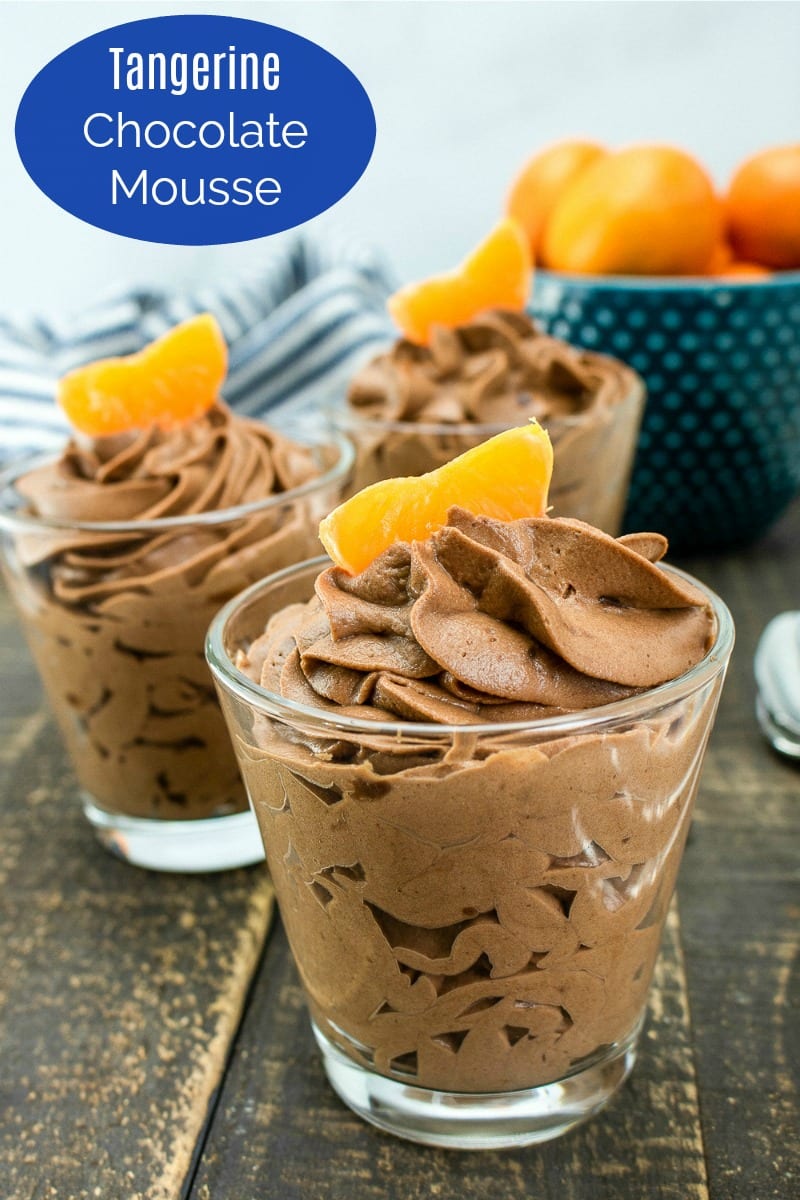 Check out my other dessert recipes, so you can get more sweet inspiration.
Following are a few of my other delicious dessert recipes:
Then take a look at the rest of my vegetarian recipes, so you can have even more delicious fun in the kitchen!