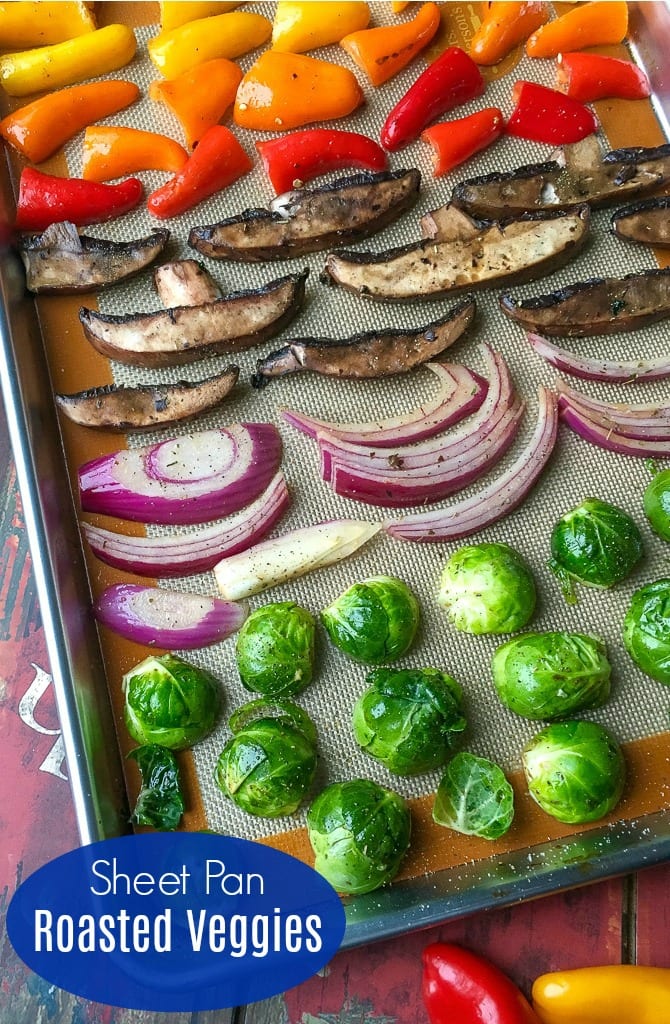 Sheet Pan Roasted Vegetables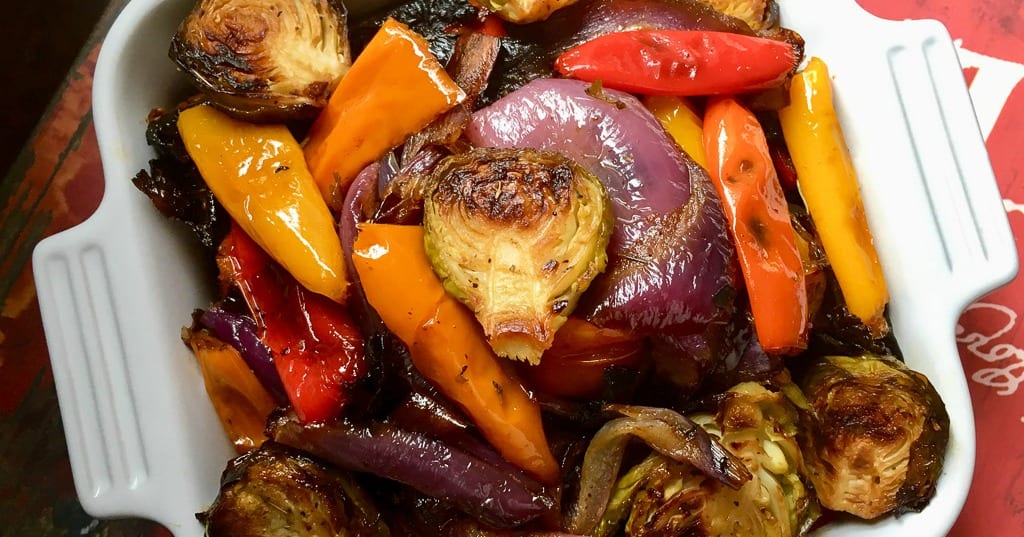 Sheet pan roasted veggies are a wonderful complement to a good meal, especially when they are seasoned with Herbs de Provence.
When you roast vegetables, their natural sweetness is amplified and the Herbs de Provence is a delicious addition.
I prefer using the famous French seasoning with lavender, but you may also use a blend without it.
You can follow my recipe exactly, of course.
However, this is a recipe that is meant to be flexible.
You can choose the veggies that your family likes best or you can just use up whatever leftover vegetables happen to be in your kitchen.
I like the big chunks, but you can also chop your pieces smaller.
Yes, your sheet pan will look beautiful if you artfully arrange your veggies in colorful rows.
If you are in a rush or just don't care about their appearance in the oven, feel free to mix them up.
Fresh vegetables are an important part of our diet, so this is an easy recipe that you will want to make often!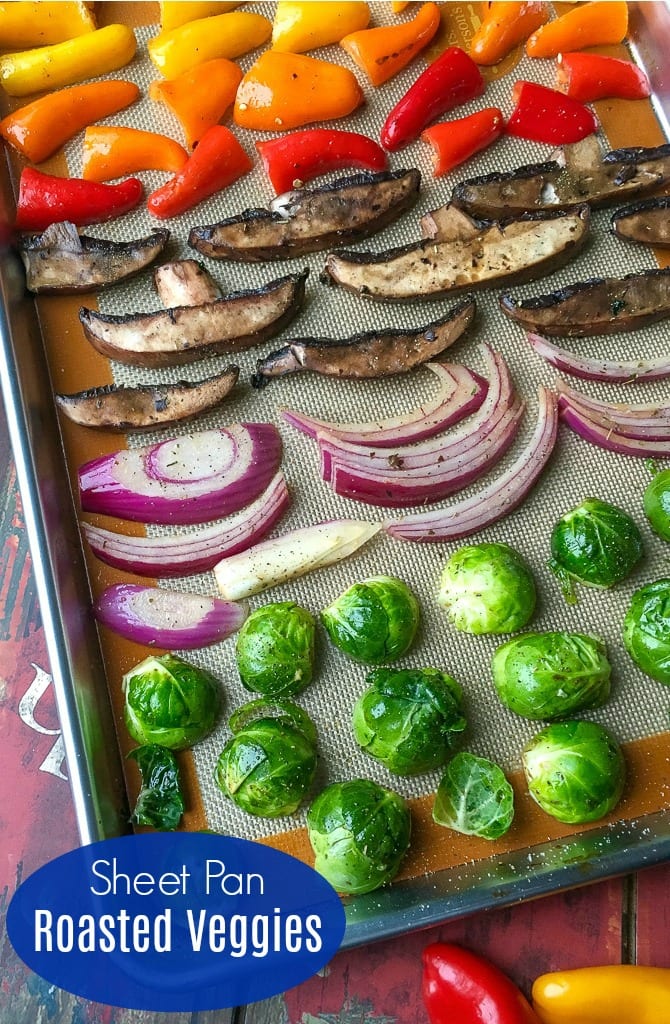 Prep time- 15 minutes
Cook time- 45 minutes
Serves- 4-6
Ingredients
1 lb. Mini Sweet Peppers, halved and deseeded
1 lb. Brussels sprouts, trimmed and halved
½ lb. Portobello mushrooms, sliced
1 Red Onion, sliced
2 t Herbes de Provence
2 t Garlic Powder
3 T Extra Virgin Olive Oil
2 T Aged Balsamic Vinegar
Salt and Pepper to taste
Supplies
Chef Knife
Parchment Paper or Silpat Baking Mats
2 Large Rimmed Baking Sheets
Mixing Bowl
Measuring Spoons
Tongs
Instructions
1) Preheat oven to 425°F and line baking sheets with parchment paper or baking mats.
2) Add peppers, Brussels sprouts, mushrooms and onion to a mixing bowl. Top with Herbes de Provence, garlic powder, olive oil and balsamic vinegar and toss with tongs to combine. Add salt and pepper to taste.
3) Place vegetables on prepared baking sheets in a single layer without overcrowding.
4) Roast in preheated oven for approx. 45 minutes, stirring once or twice.
5) Serve immediately.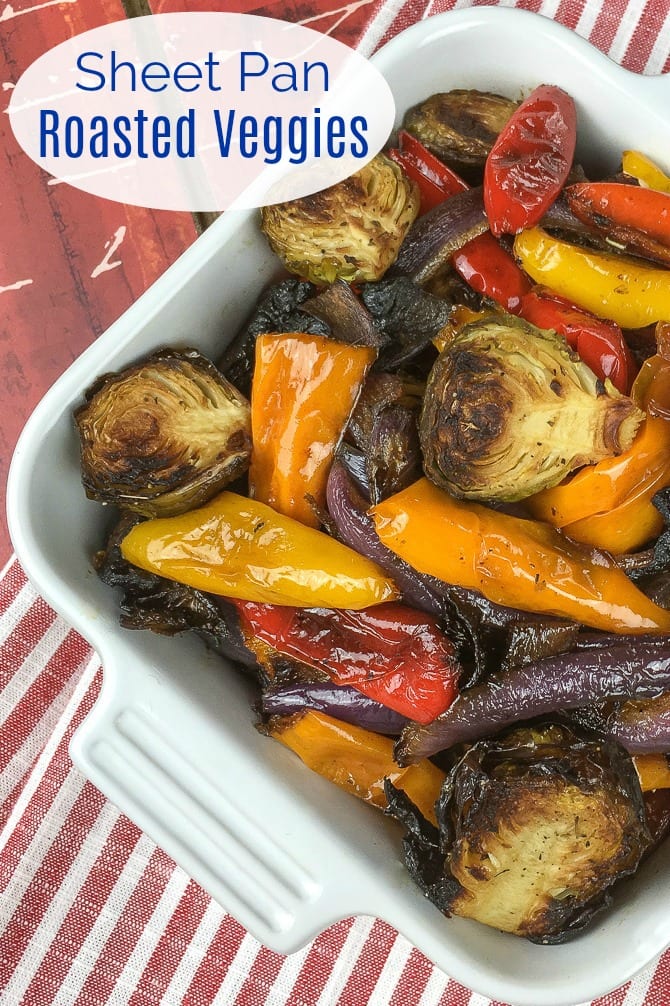 Check out my other
dinner recipes
, so you can get more tasty inspiration.
Following are a few of my other current favorite dinner recipes:
Then take a look at the rest of my vegetarian recipes, so you can have even more delicious fun in the kitchen!