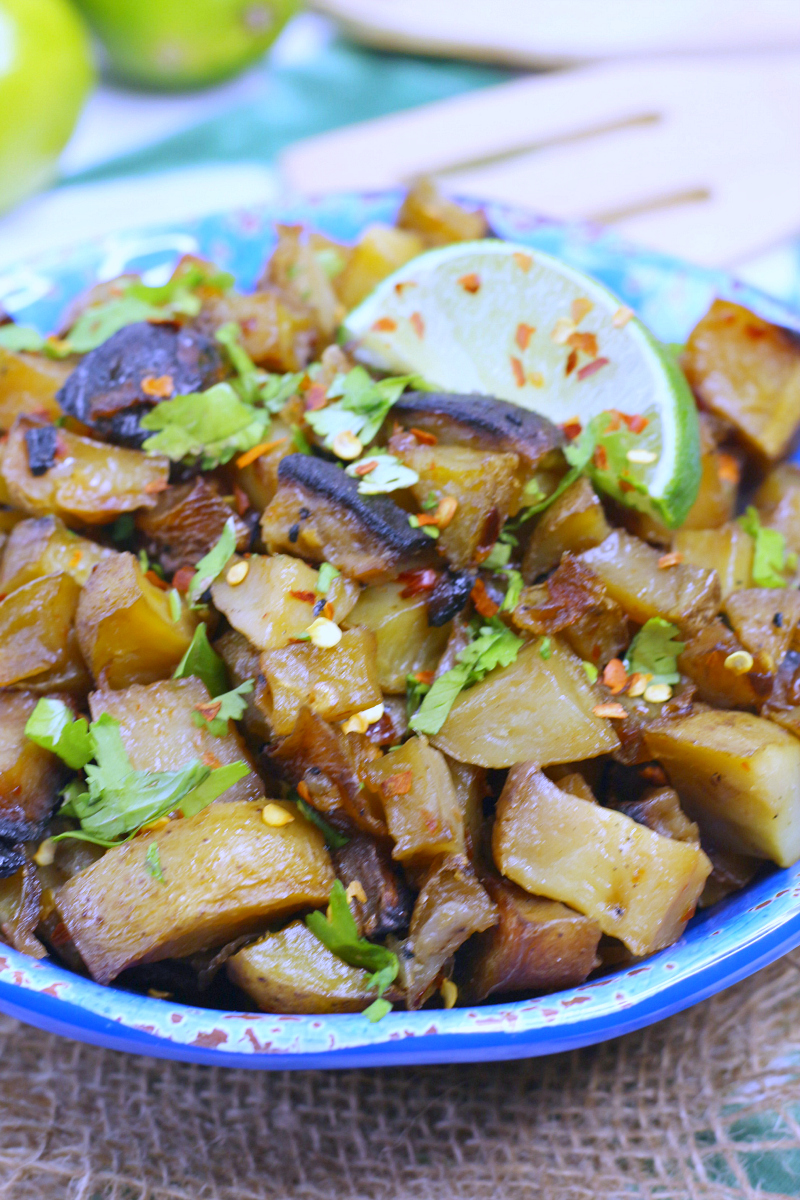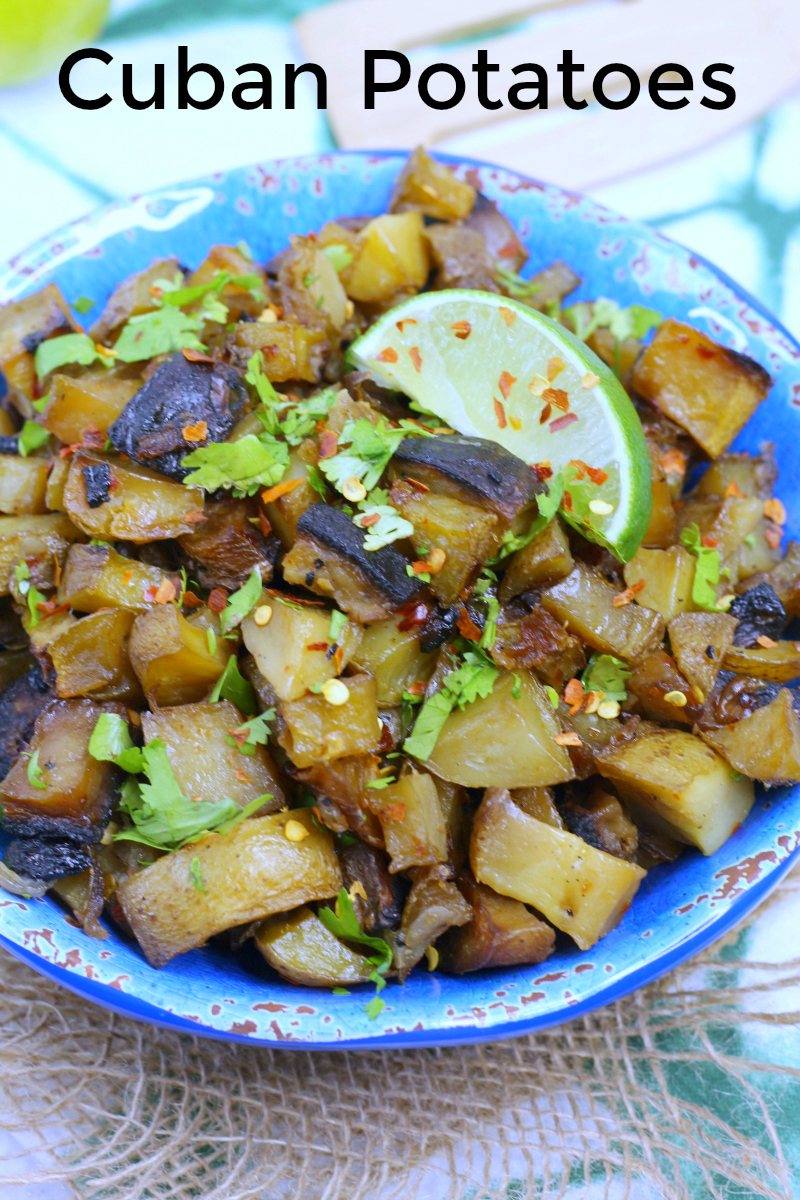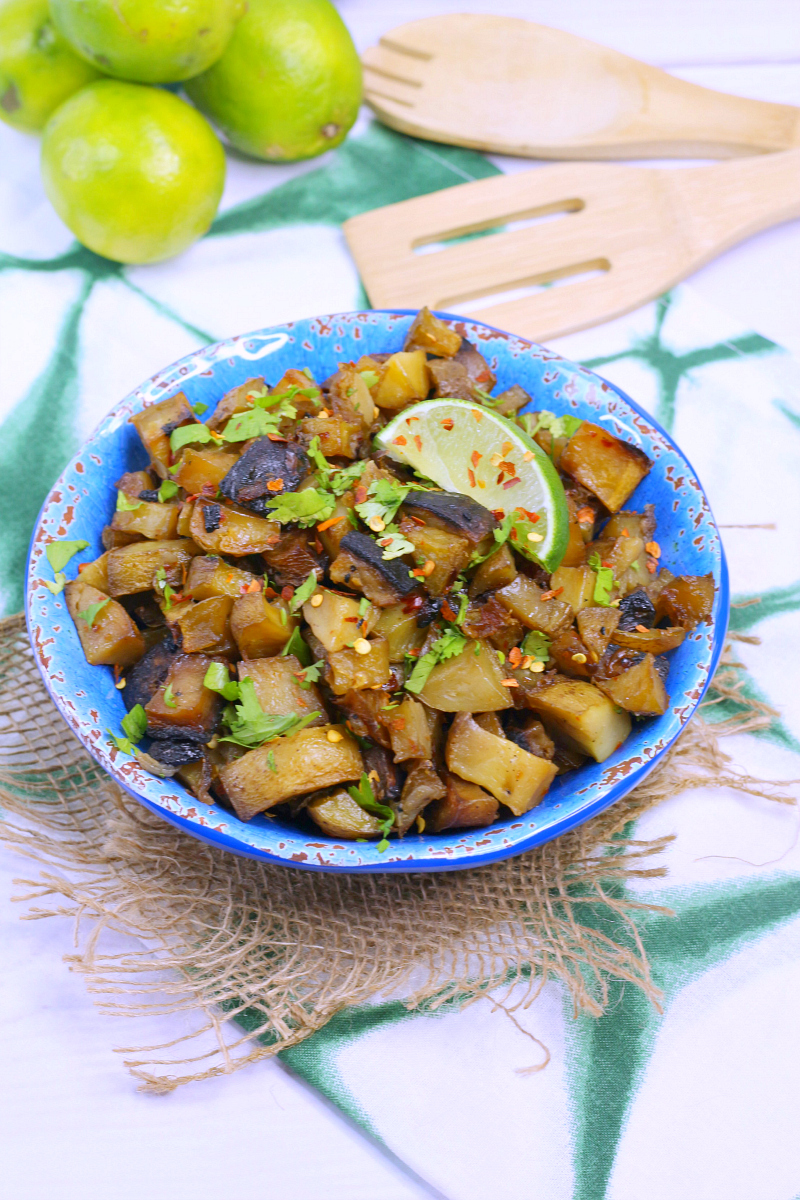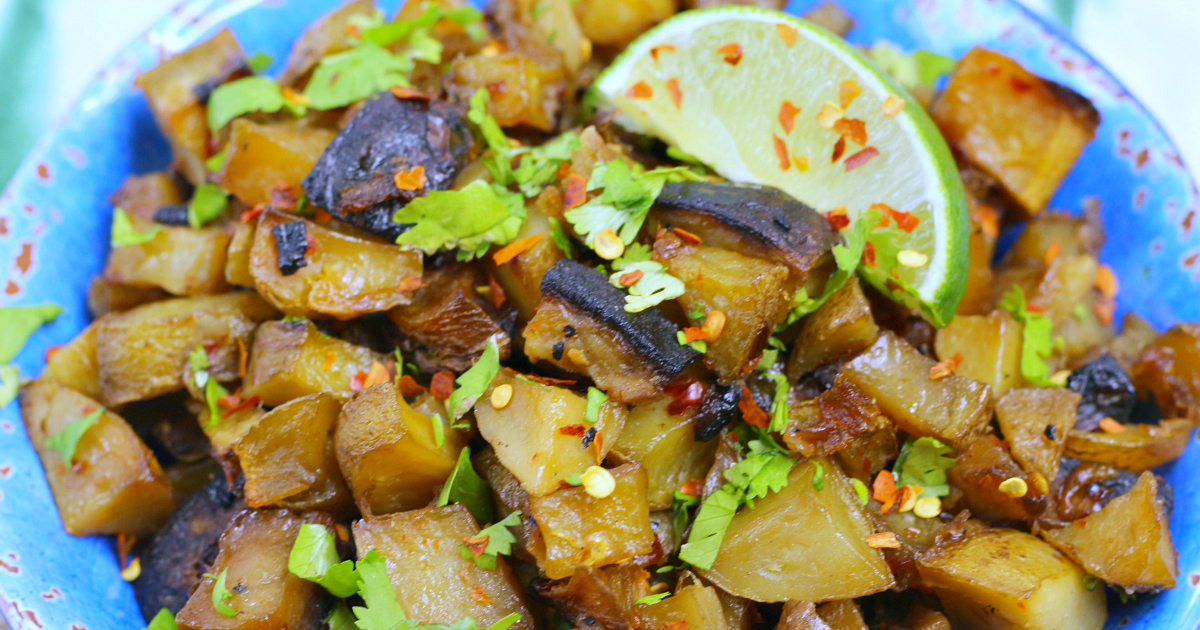 Foil Packet Cuban Potatoes
When you are craving comfort food, you'll want to make my easy vegetarian Cuban potatoes.
They can be made on the grill or in the oven.
Either way, they are satisfying and full of flavor any time of the year.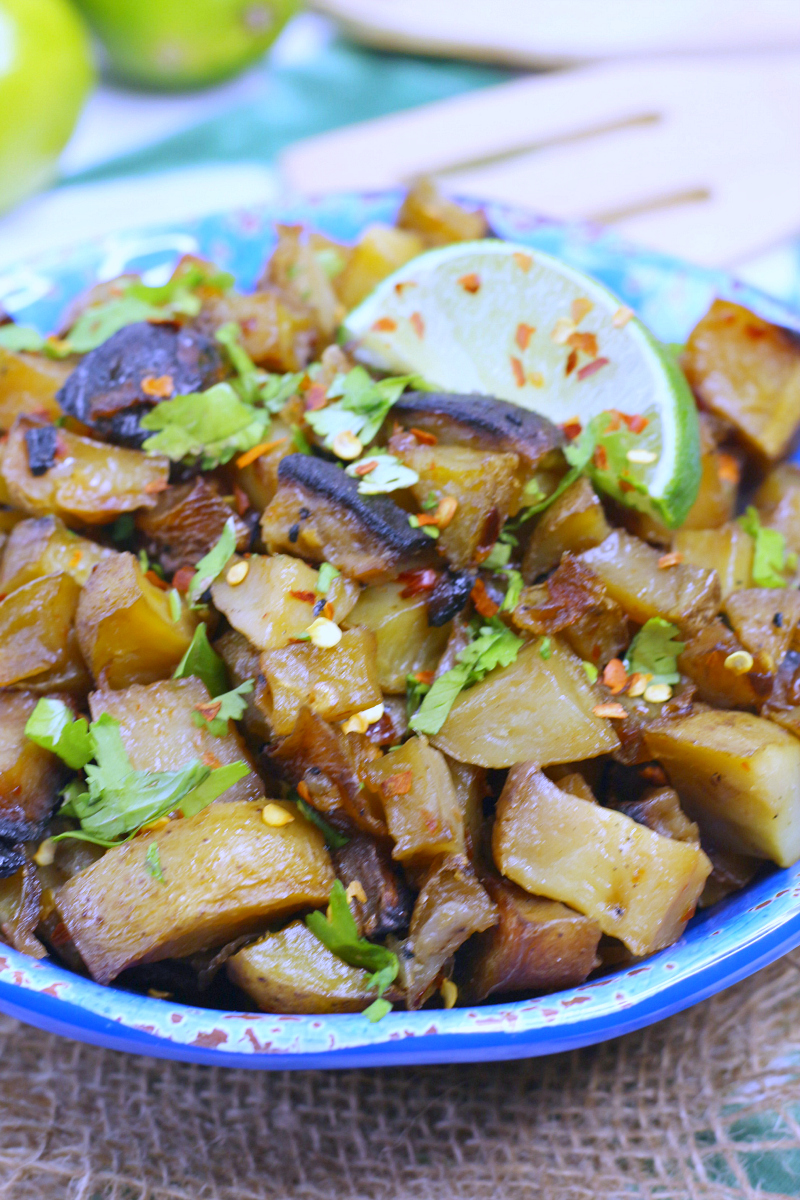 The ingredients are fresh and basic, but the flavor really pops thanks to the foil packet cooking method.
When you seal the ingredients in the foil, they steam as they cook.
All of the flavors meld together, and they become 'melt in your mouth' tender.
If you combined all of the ingredients and cooked them another way, they just wouldn't be the same as this foil packet side dish.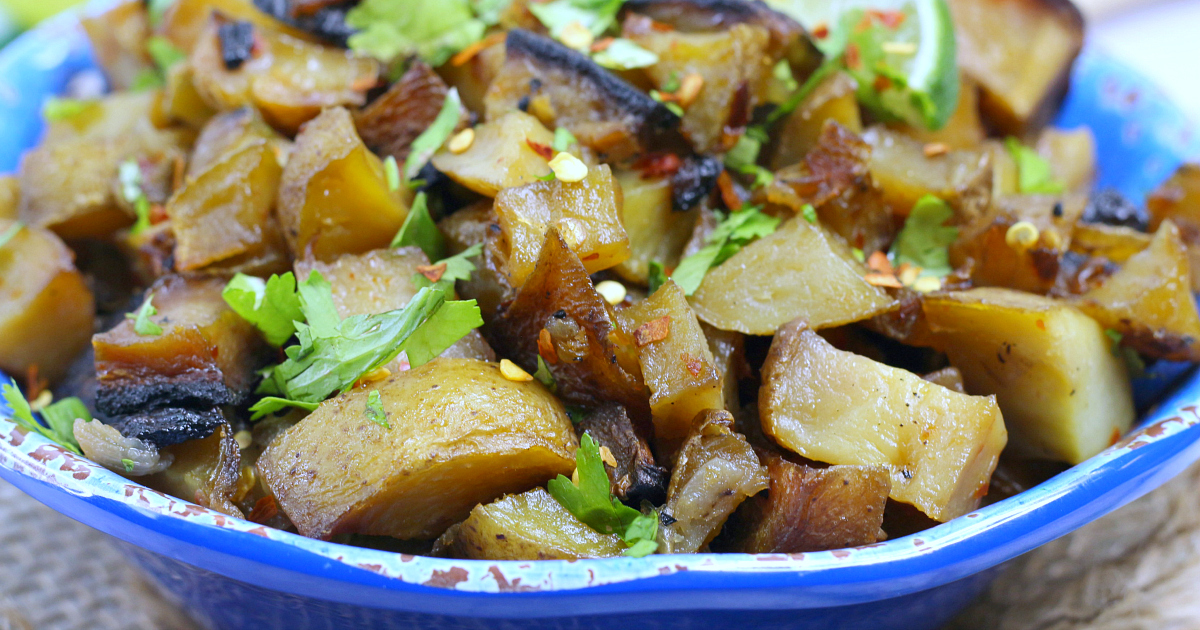 This vegan dish is always a hit, when you serve it to guests.
If you are having a crowd, you can double or triple the recipe and wrap in separate foil packets.
Just make sure their is space between the packets, so the heat flows freely around them.
If you somehow magically end up with leftovers, they can be refrigerated to enjoy the next day.
Enjoy!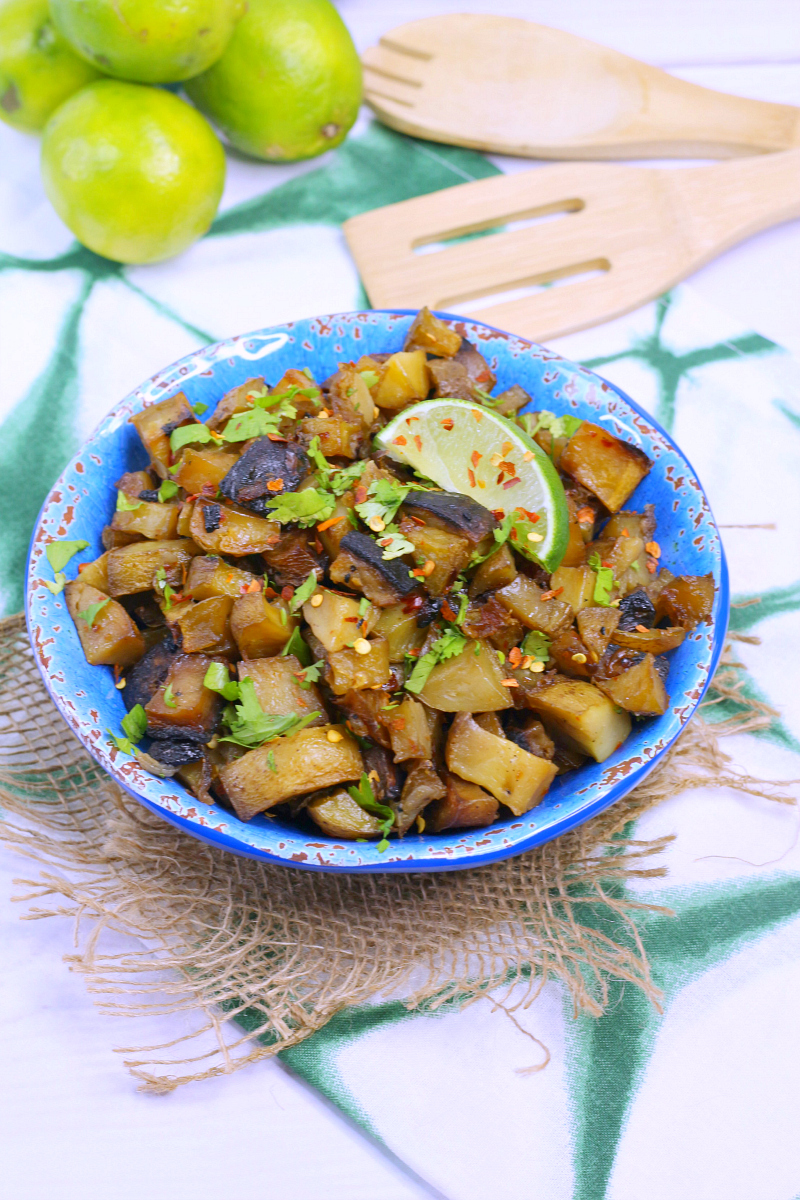 Easy Vegetarian Cuban Potatoes
Ingredients:
1 1/2 lbs. Baby Dutch Potatoes, diced
1 Lime, cut into wedges
1/4 c Extra Virgin Olive Oil
4 Green Onions, sliced
1 Medium Red Onion, chopped
4 cloves Garlic, diced
1 t Kosher Salt
2 t Crushed Red Pepper
1/2 cup Chopped Cilantro
Instructions:
1) If using a BBQ grill, turn grill on, cover and allow to heat up for 10 minutes. If using an oven, pre-heat to 350°.
2) Line a cookie sheet with foil.
3) Combine all ingredients, except cilantro, in a bowl and pour onto the center of the foil.
4) Pull the foil up around the potatoes and wrap into a tight package. Then cover with another layer of foil.
5) Put the cookie sheet and foil packet on the grill and cover or put them into the oven.
6) Rotate the potatoes every 10 minutes until tender. It will take about 35-45 minutes in the oven or 50-60 minutes on the grill.
7) Unwrap the potatoes, toss in cilantro and enjoy!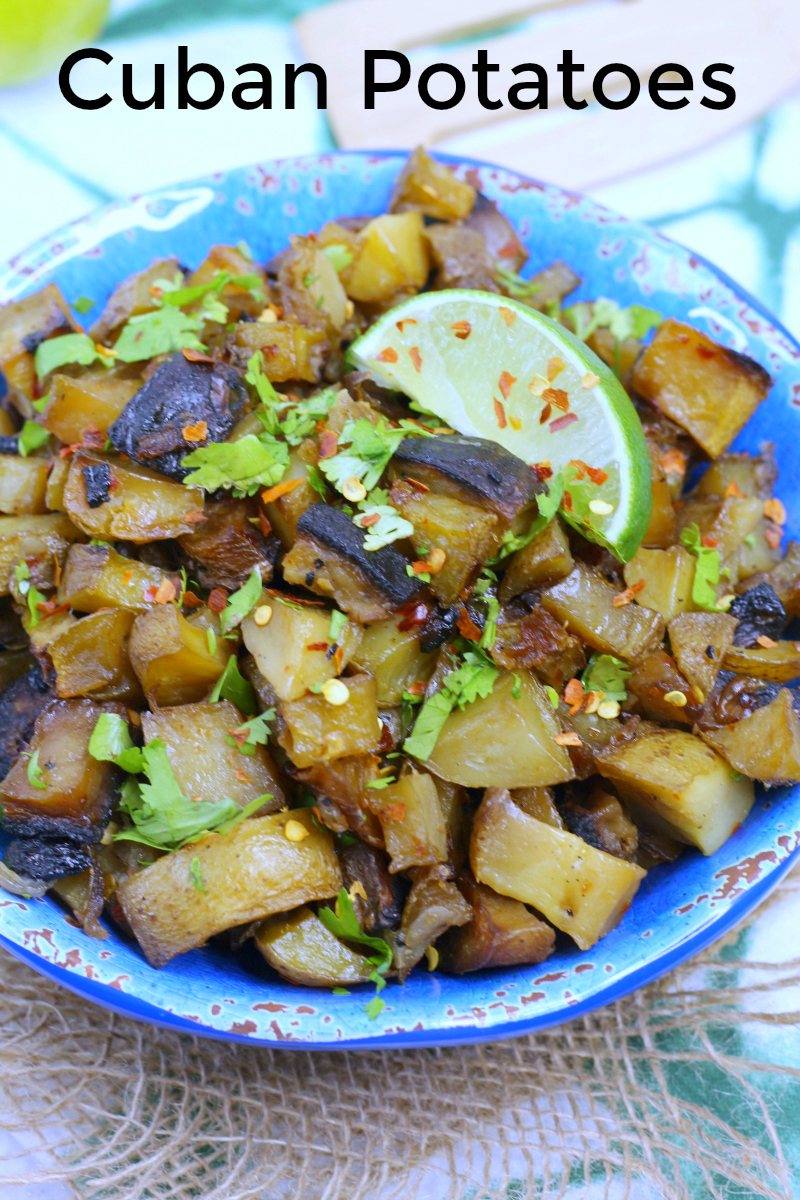 More from Mama Likes To Cook
Check out the rest of my vegetarian recipes, so you can get more great ideas for baking, cooking, blending and juicing.
Potato Recipes
Shop Now
For a beautiful assortment of kitchen necessities and food gifts for the whole family, check out the deals at these online stores.
Are you ready to have some delicious fun in the kitchen?