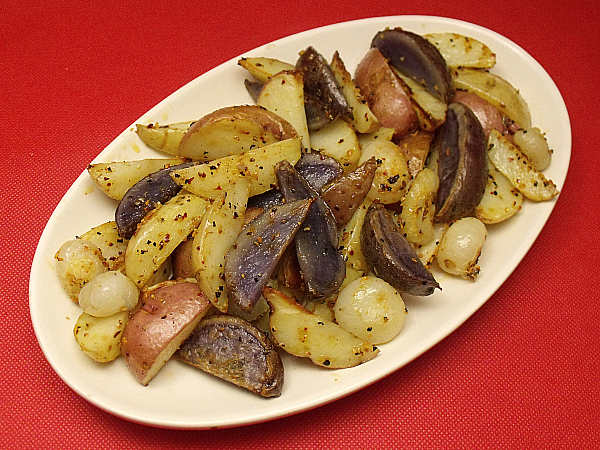 Potatoes are a wonderful part of many meals in my house. They are delicious, versatile and this recipe is really easy to prepare. It doesn't take much prep time at all.
I used Mrs. Dash Steak seasoning for a kick of flavor, Frieda's Star Spangled Potatoes for color and a creamy texture and Cipillone onions to add a little bit of sweetness. There are many other Mrs. Dash varieties that would also work well to give the dish a different type of flavor without any added salt.
Seasoned Roast Potatoes
Ingredients:
3 pounds potatoes, cut into wedges
6 small onions or shallots, peeled
2T Olive Oil
2t Mrs. Dash Steak Seasoning
Instructions:
Pre-heat oven to 400º
Toss all ingredients together and place in a 9″x12″ baking pan.
Roast for approx. 30 minutes until potatoes are tender.