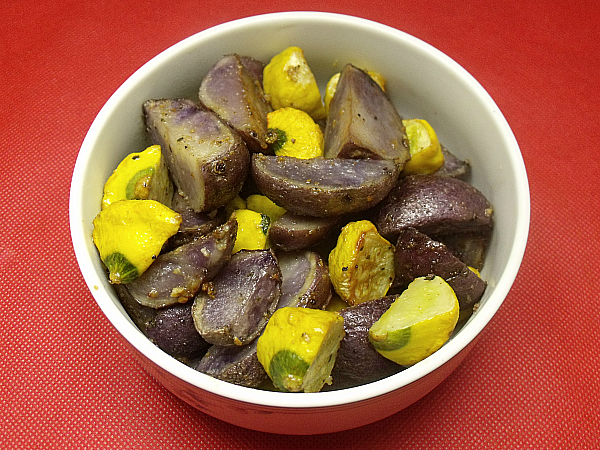 Food should be pretty. By playing with color, an ordinary and simple dish can feel fun and special.
It would be great to serve this purple and yellow combo to sports fans of LSU, the Los Angeles Lakers or the Minnesota Vikings. It's easy to make enough for a crowd and would pack well for tailgating or a potluck.
Purple Potatoes and Yellow Squash
Ingredients:
Purple Potatoes, quartered
Baby Squash, whole or halved
Olive Oil
Lemon Pepper
Hemp Seeds (optional)
Instructions:
Pre-heat oven to 400º
Toss potatoes and squash with olive oil and lemon pepper. Roast for approx. 20 minutes until tender.
Optional: Top with hemp seeds to add crunch, flavor and nutrition.
Thank you Melissa's Produce for the beautiful and delicious veggies.