Cute Purple Baked Potatoes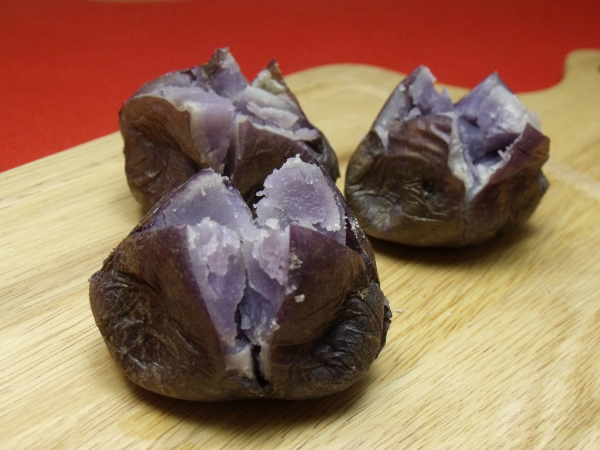 Aren't these little purple baked potatoes adorable?!?!
I love potatoes every which way, but I especially enjoy the unexpected pop of color from these babies.
With some potatoes, you get color on the inside and a normal white or cream color on the inside – not so with these.
Melissa's sent me these to try out and they were a hit at my house.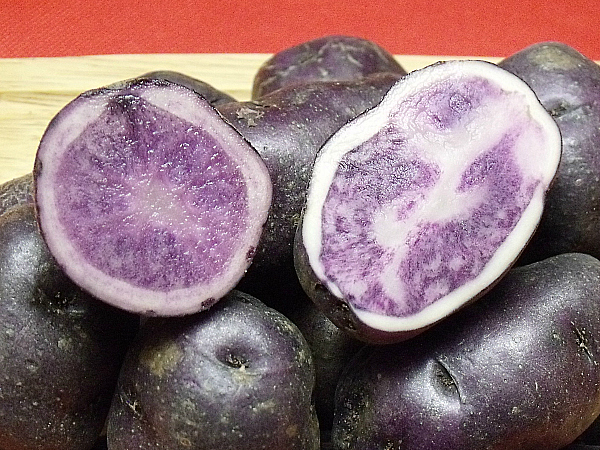 Even though they are small, I thought it would be fun to bake them just like I do bigger potatoes.
I baked mine at 350º for about 20 minutes directly on the oven rack for a nice, even bake.
Your time may vary depending upon your potato size.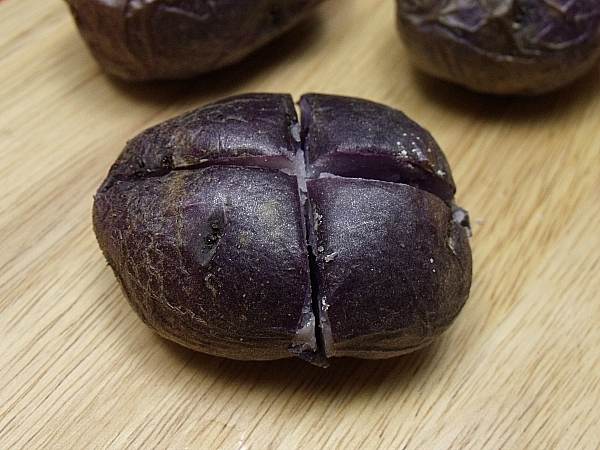 Once they were baked, I cut a cross shape about 1/3 of the way down in each potato.
Then I put my thumbs and index fingers on each of the 4 sections and pinched and pulled out each section to open it up.
Then I added a little piece of butter to each and seasoned with salt and pepper.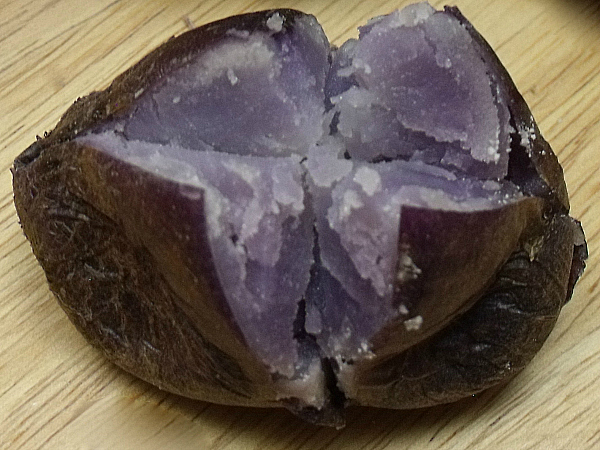 The flavor of these potatoes is delicious and the texture is wonderfully creamy.
Purple baked potatoes are great for a regular family dinner and can make an impressive (and easy!) dish for a party or potluck.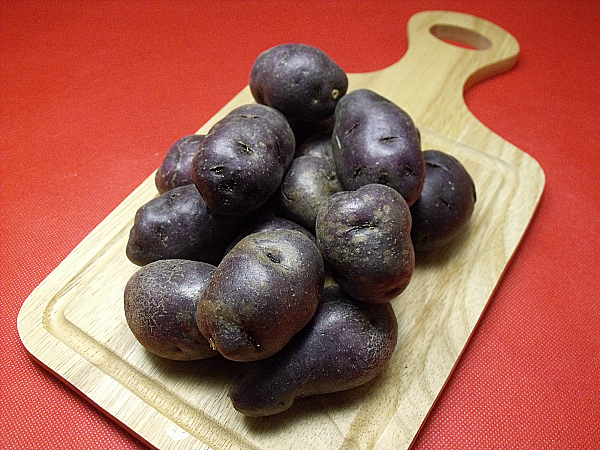 More from Mama Likes To Cook
Check out the rest of my vegetarian recipes, so you can get more great ideas for baking, cooking, blending and juicing.
Potato Recipes
Shop Now
For a beautiful assortment of kitchen necessities and food gifts for the whole family, check out the deals at these online stores.
Are you ready to have some delicious fun in the kitchen?