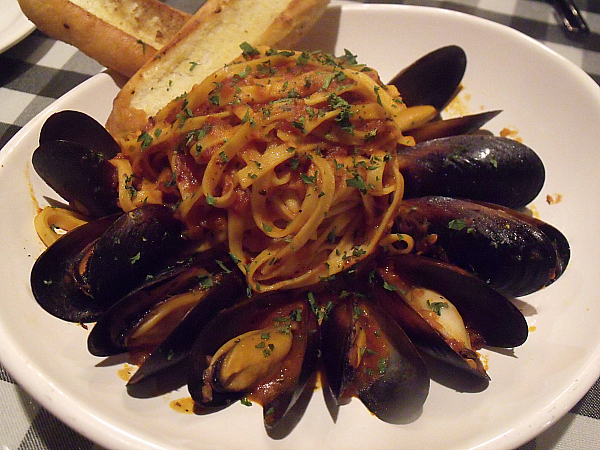 Gourmet French food that doesn't break my budget? Yes, please.
Mimi's Cafe now has new owners ( Le Duff America, Inc., a subsidiary of the French Groupe Le Duff). They are updating and improving the decor, service and menu. New menu items will be available beginning in October, but I got to try them ahead of time. The restaurants have a new commitment to authentic French classics.
And ….
The food is amazing!
The dish in the top photo is Saint-Malo Pasta. It makes an impressive presentation and each bite has a spicy kick from the pomodoro sauce.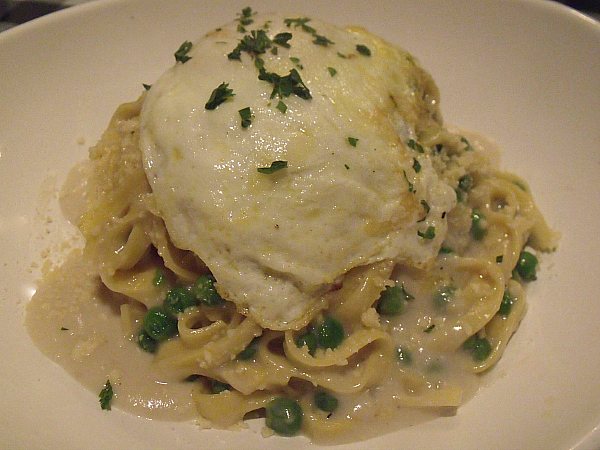 Pasta Carbonara
This is my vegetarian version of the Pasta Carbonara. On the menu, it includes prosciutto, but they had no problem making mine without meat. There is a large mound of pasta, aged parmesan, peas and a creamy chardonnay sauce. It's topped with a soft fried egg. When you break it open, the yolk flows into the pasta.
Tournedos du Boeuf
The medallions are very tender. The mashed potatoes and rich and creamy and this time of year the seasonal vegetable is Brussels sprouts with bacon.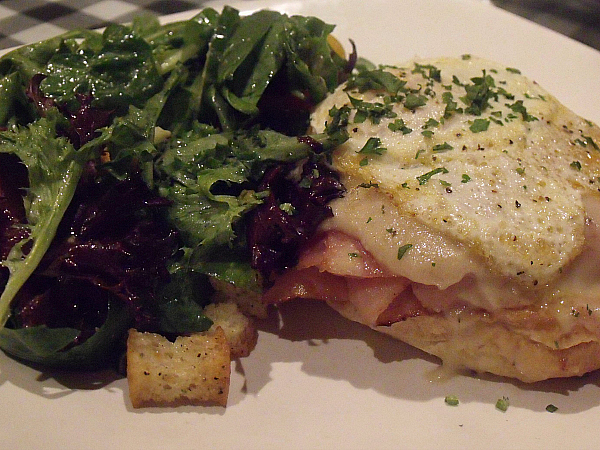 Brioche Croque Madame
This open faced sandwich is served with a salad and topped with a fried egg, ham, Swiss cheese and French Mornay sauce.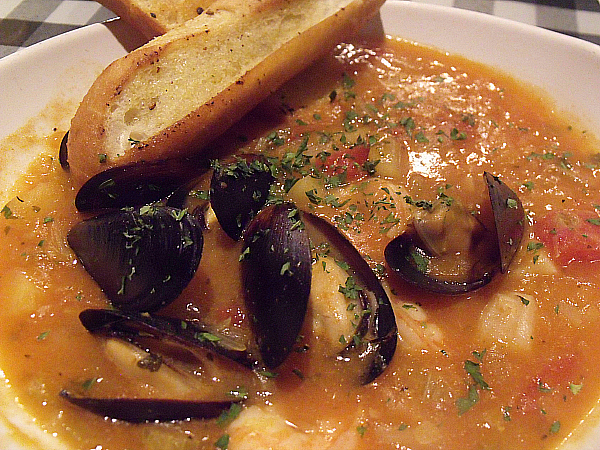 Bouillabaisse
This traditional French soup contains mussels, shrimp, scallops, potatoes, tomatoes and white wine. It's served with French Baguette Croutons.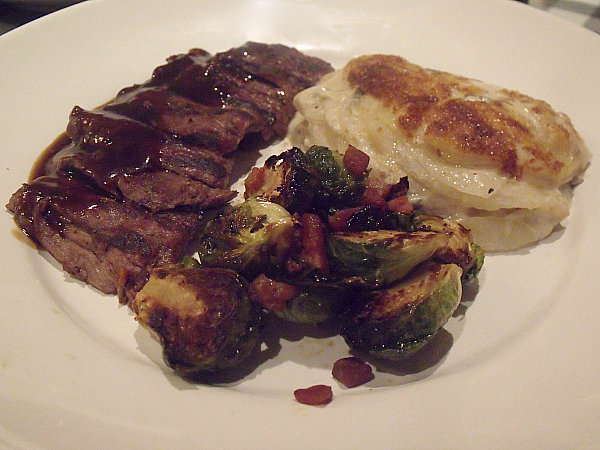 Bistro Bavette Steak
The grilled steak is served with au gratin potatoes and seasonal vegetables. Diners have a choice of Bordelaise or Bearnaise sauce.
The food I tasted was fantastic. Everyone in my party was pleased with their meal. This was definitely a fine dining experience!