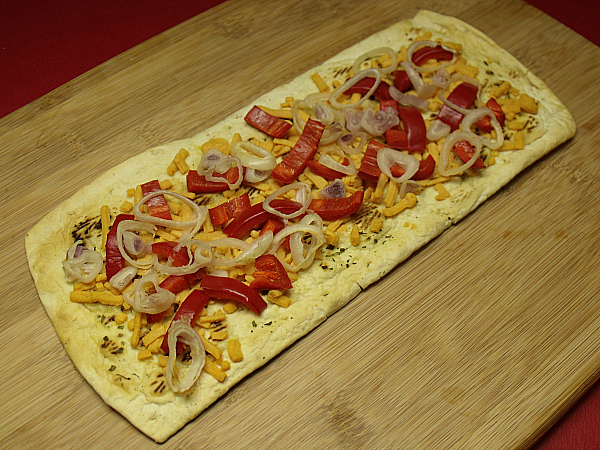 This quick and easy meal can be ready in 15 minutes or less.
Vegan Flatbread Pizza
Ingredients:
Flatbread
Olive Oil
Granulated Garlic
Italian Herb Blend
Vegan Cheese Alternative
Sweet Red Pepper, sliced
Scallion, sliced
Instructions:
Pre-heat oven to 350º
Place flatbread on baking sheet. Drizzle with olive oil. Sprinkle with granulated garlic and italian herbs. Bake for 3 minutes and remove from oven.
Top flatbread with cheese alternative, peppers and scallions. Return to oven for 5 minutes.
Slice and serve.
Note:
I used the following brands for my vegan pizza: Flatout Flatbread, Follow Your Heart Vegan Gourmet Cheddar Shreds and Melissa's Sweet Kapia Pepper and Scallion.