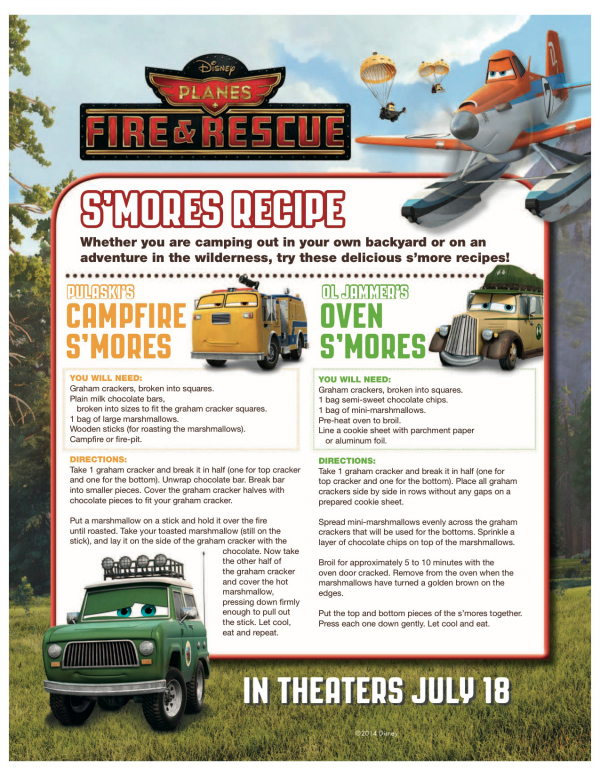 Click HERE to download the recipe sheet.
Disney has released these two fun s'mores recipes in honor of their latest movie release – Planes Fire and Rescue. One recipe can be made outside over an open fire (Pulaski's Campfire S'mores) and the other is meant to be made indoors in the oven (Ol Jammers Oven S'mores).
Either way you decide to prepare them, s'mores are a tasty treat that is fun to make and fun to eat!
Check out my other Disney articles, so you can get more pixie dusted inspiration. Also, take advantage of these great Disneyland hotel deals.