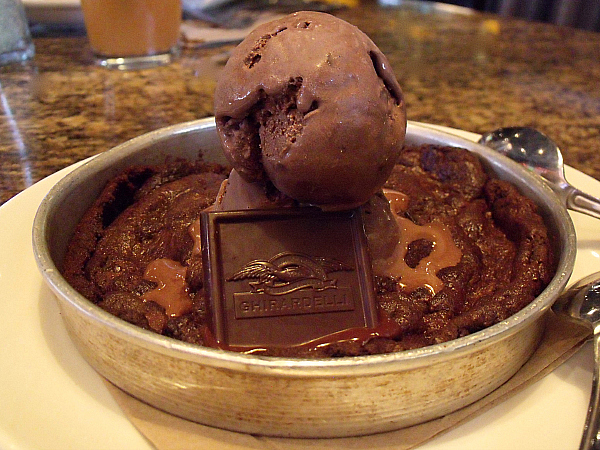 BJ's Restaurant and Brewery
13130 Jamboree Road
Irvine, California 92602
714-665-8595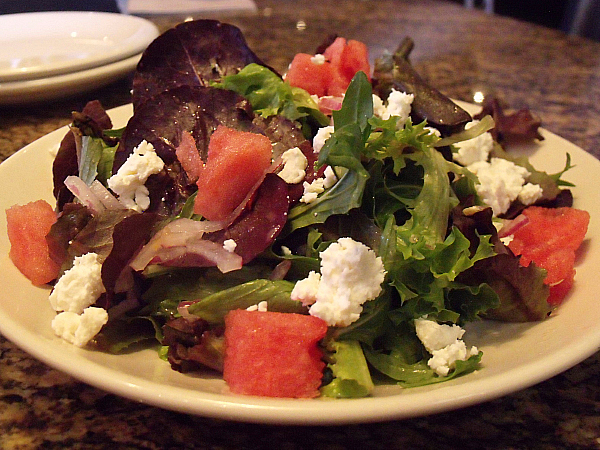 This was my first time to go to BJ's in Irvine. In fact, I was trying to remember the last time I had been to a BJ's and I'm thinking it may have been over 20 years ago when I used to head to a different location when I was on my lunch break from work.
The Irvine restaurant is located conveniently near the movie theater and shopping at the Irvine and Tustin Marketplaces. Whether you're looking for a night out or just have errands to run, there is plenty to do in the area.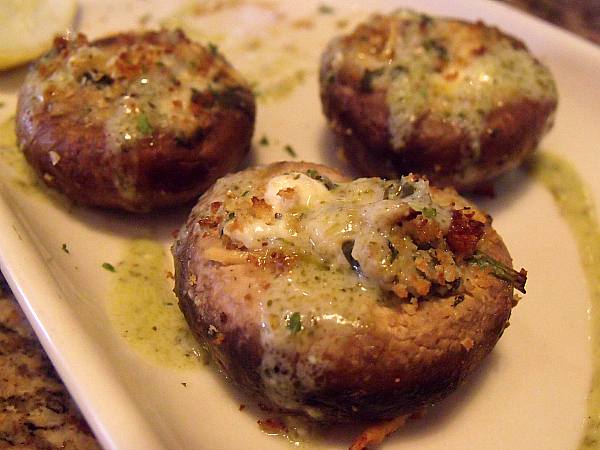 For starters we ordered Spinach Stuffed Mushrooms and a Watermelon and Feta Cheese Salad. I like both watermelon and feta, but hadn't ever thought of putting them together so decided to give it a try. They also have a Roasted Beet Salad with arugula that looked good.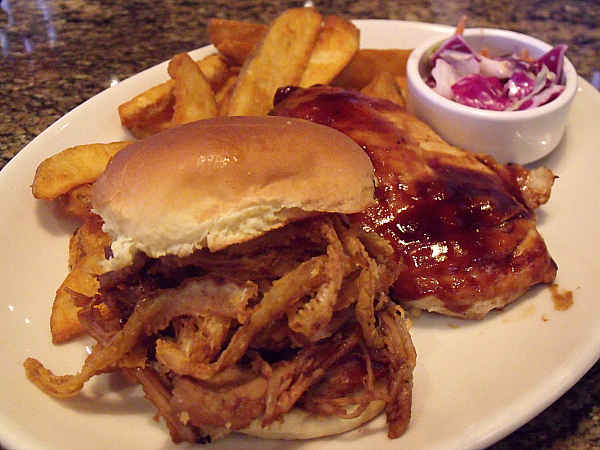 If you are there at lunch time, they have a wide selection of specially priced meals. My son opted for the double protein Barbecue Lunch Platter. It includes both a pulled pork slider and a grilled chicken breast along with fries and coleslaw.
Most of the entrees are meaty, but I had enough to choose from for my vegetarian lunch. I went with the Roasted Vegetable and Goat Cheese Half Flatbread Pizza. It comes with a small salad and there are other meaty options for the pizza, if that's what you prefer.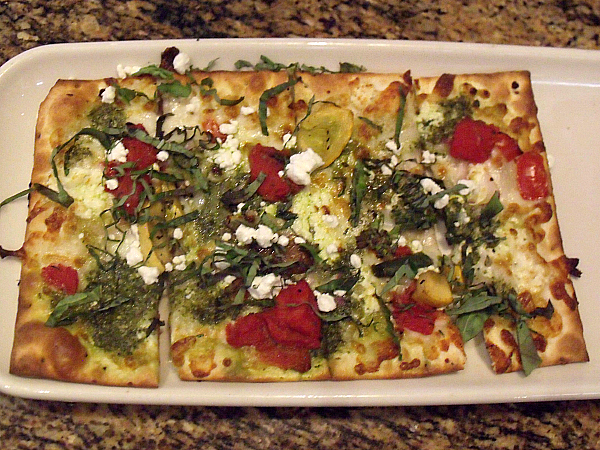 Of course, you'll want to save room for dessert at BJ's. Their legendary Pizookie's are delicious. This is their special creation that is a cross between a pizza and a cookie. They are served warm and topped with ice cream. We shared the Triple Chocolate Pizookie that has a chocolate cookie with chunks of chocolate in it, double chocolate ice cream and some extra Ghirardelli dark chocolate.
The food was good, service was quick and our server was friendly and helpful.