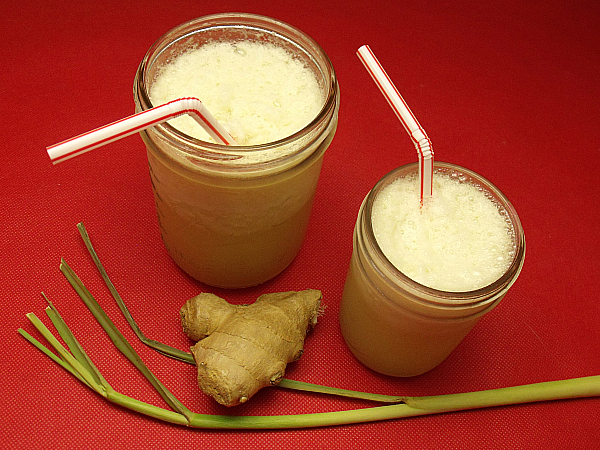 Ahh… when the weather is warm, a cool and refreshing drink made with ginger and lemongrass hits the spot! It's fragrant, flavorful and the ginger gives it an energizing kick to help me through an afternoon slump.
Ginger Lemongrass Slushie
Ingredients:
1 Dozen Ice Cubes
1 Stalk Lemongrass, chopped
2T Ginger, chopped
2T Honey (I used a light, orange blossom honey)
2 Cups Cold Water (more or less depending upon how thick you want the slushie)
Instructions:
Combine all ingredients in a high-speed blender. I use a Vitamix. A "regular" blender probably won't sufficiently blend the fibrous ginger and lemongrass.
You can adjust the amount of water to get the desired consistency. If you're going to eat it like sorbet, you can cut back a bit on the water. Or you can add more to get it to work well with a straw.
Thank you, Melissa's Produce for the fresh and delicious ginger and lemongrass!