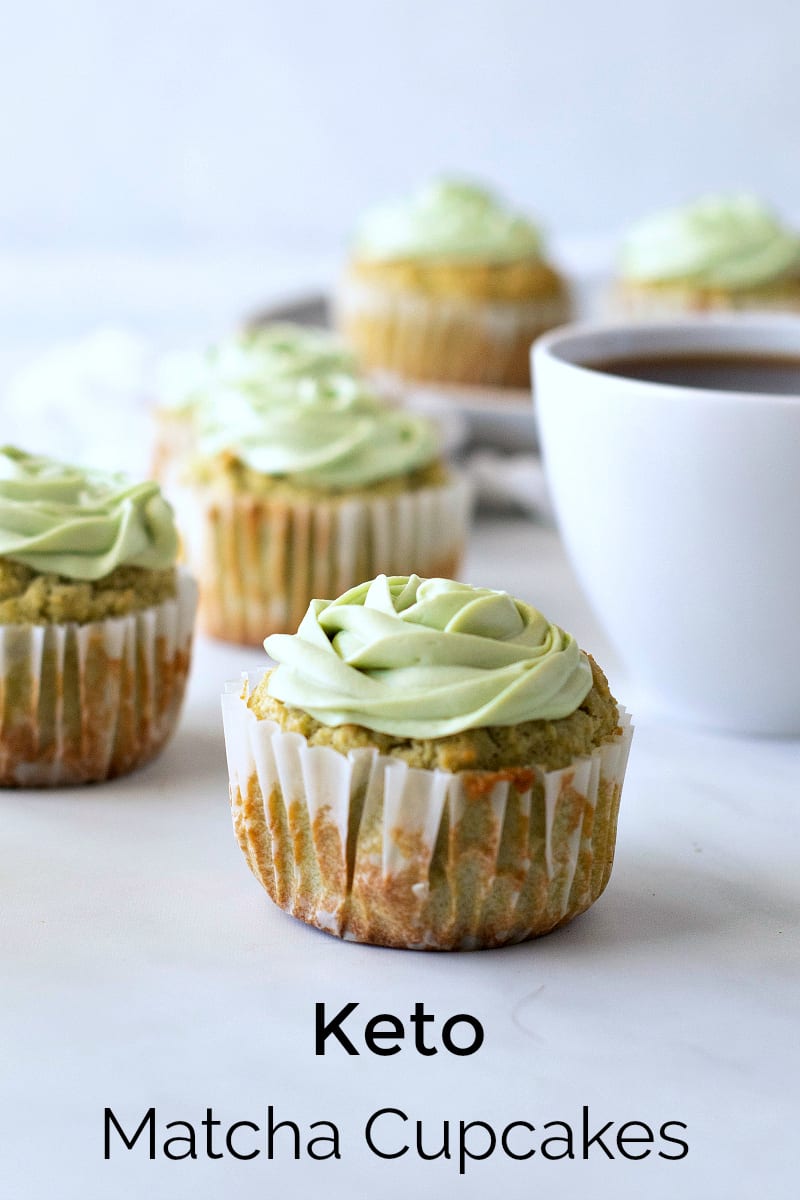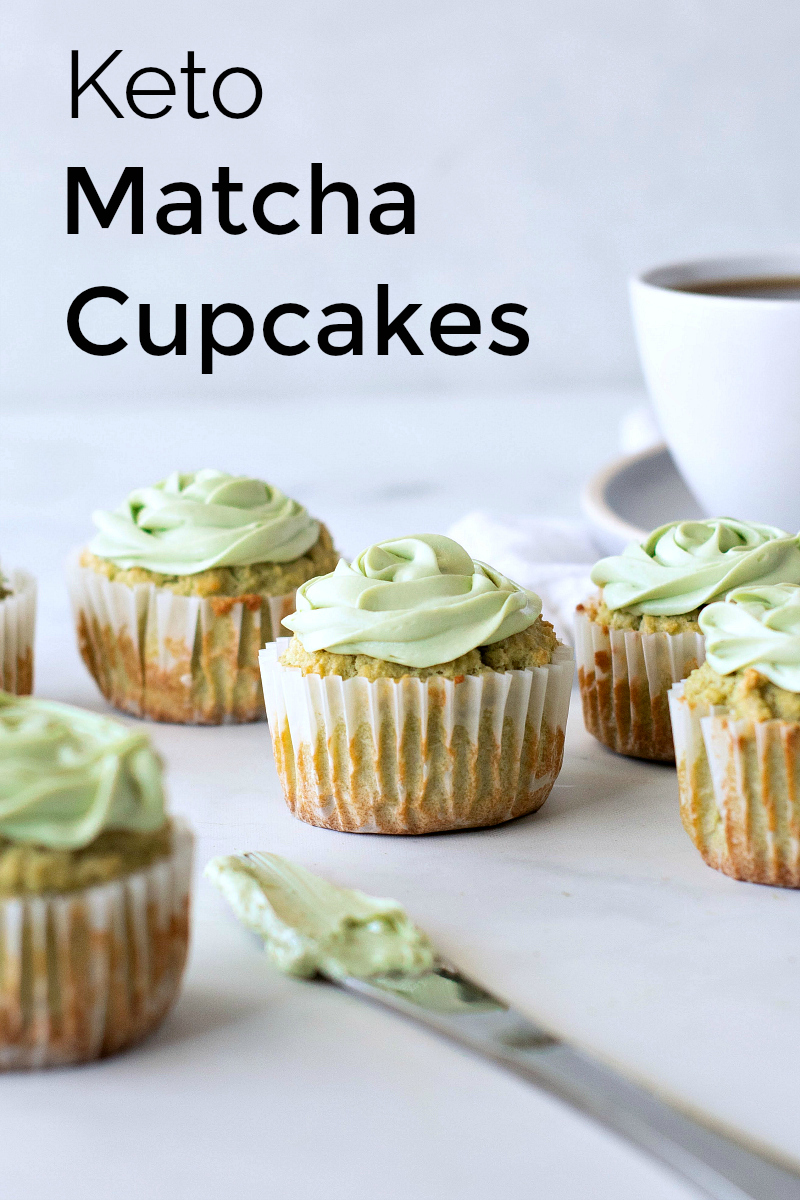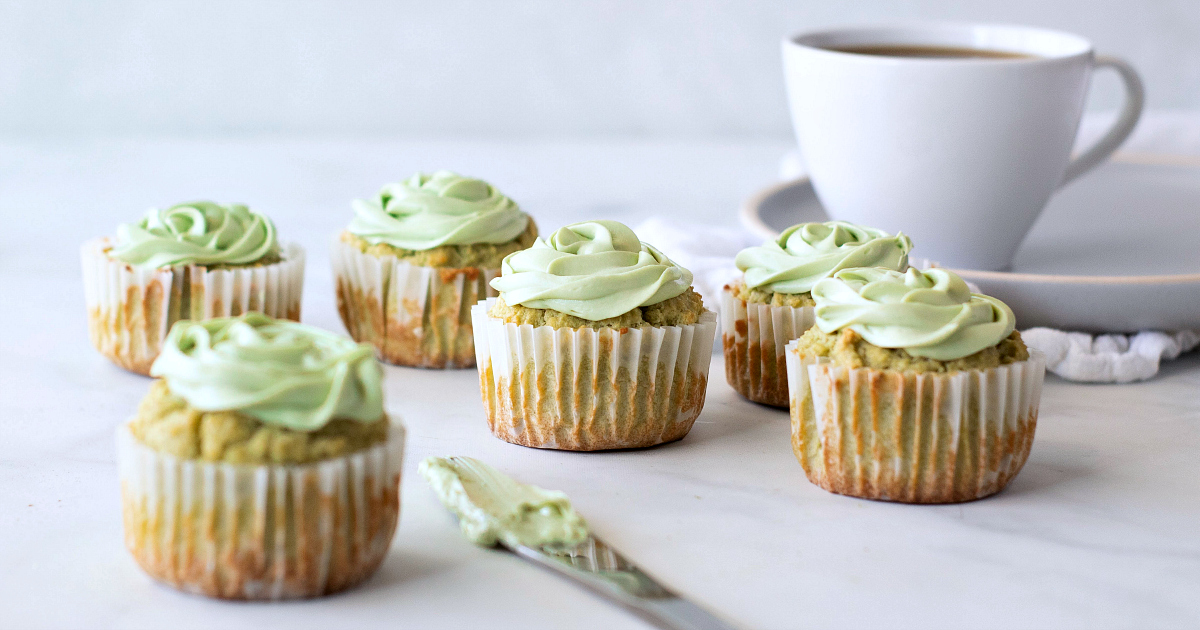 Green Tea Cupcakes
My family loves green tea desserts, so these keto matcha cupcakes are a wonderful treat.
They are sweetened with stevia, but the rich flavor will make you forget that you are watching your sugar intake.
If you follow a keto diet, you'll be happy to have such a flavorful cupcake.
However, you don't need to be keto to enjoy them.
The cupcakes are just plain delicious.
Of course, the pale green frosting is pretty, too.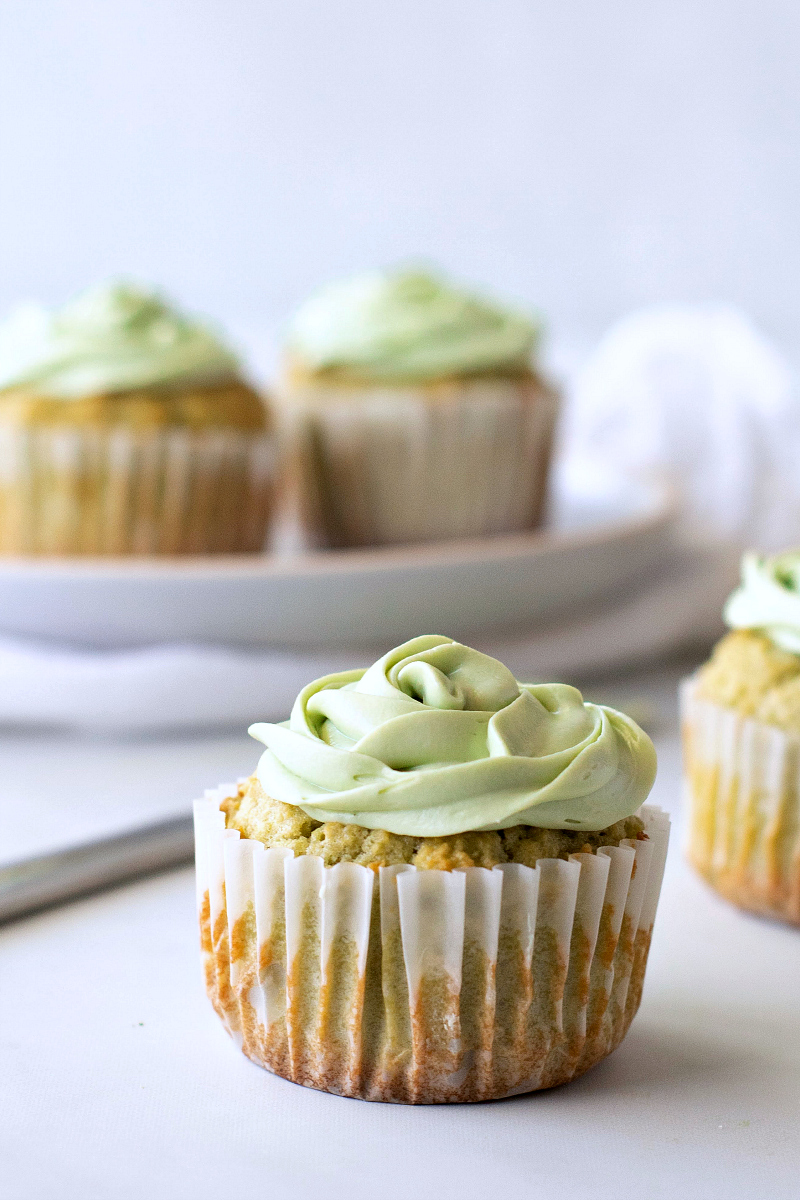 Matcha is a specially grown and processed green tea powder, so it is similar to 'regular' green tea.
The plants are grown in the shade the last few weeks before harvest, which gives it a unique flavor profile.
Also, stems and veins are removed, when the tea is processed.
It is the tender parts of the tea leaf that are turned into matcha powder.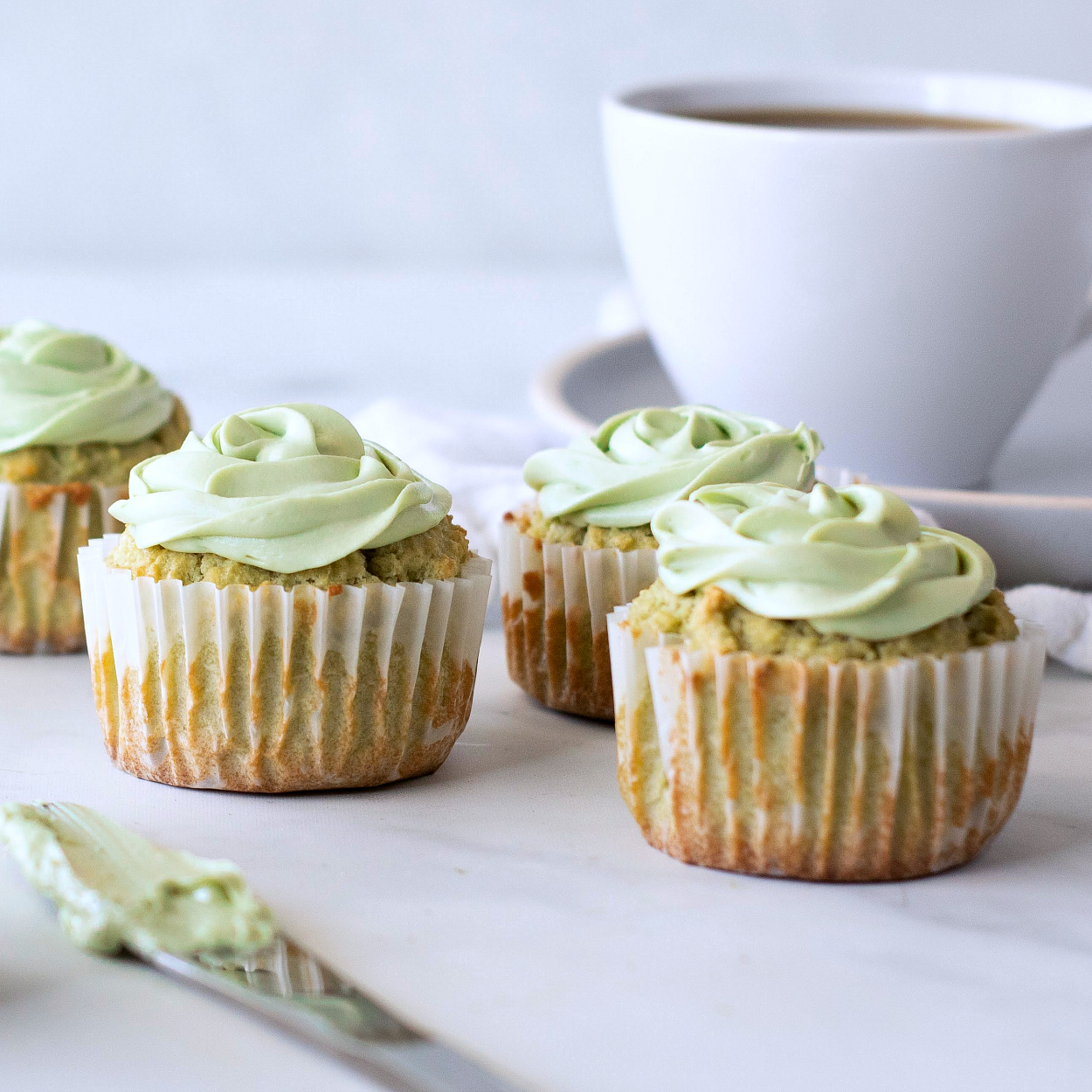 Matcha is said to have health benefits, so you can check with experts for information on that.
Personally, I like the flavor and the caffeine boost, so that is enough for me to enjoy these matcha cupcakes.
If there are other benefits, as well, I'll take them as I savor these sweet keto treats.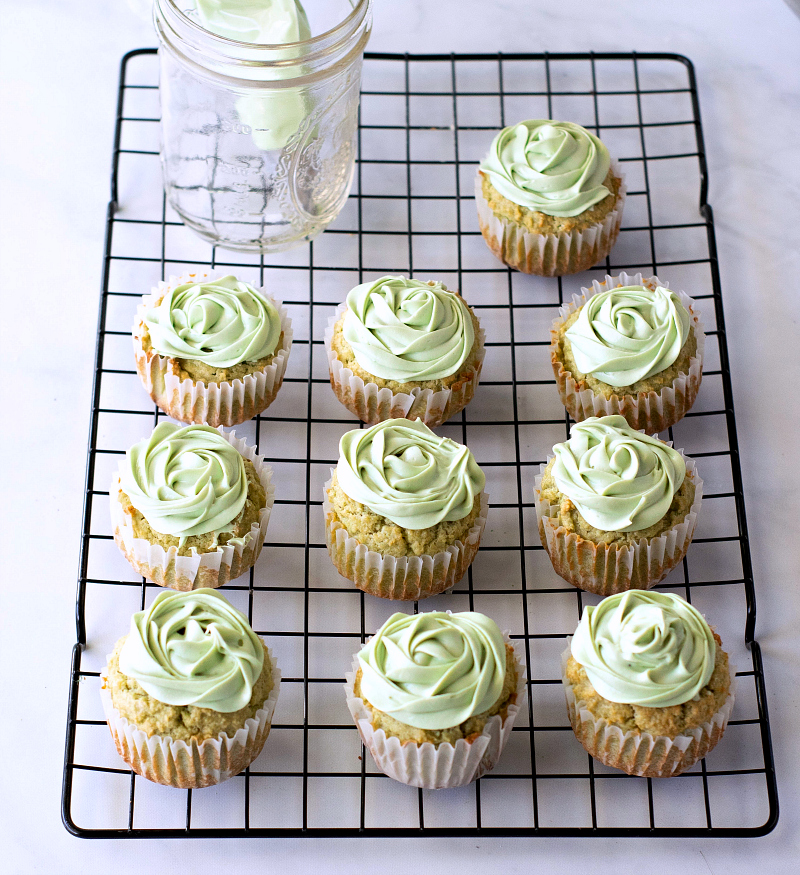 The cupcakes are wonderful to make throughout the year, but are especially fun for holidays associated with the color green.
Christmas, St. Patrick's Day, Easter and Earth Day are holidays where it would be fun to make a batch of these cupcakes to share with friends and family.
When will you bake these pretty keto cupcakes?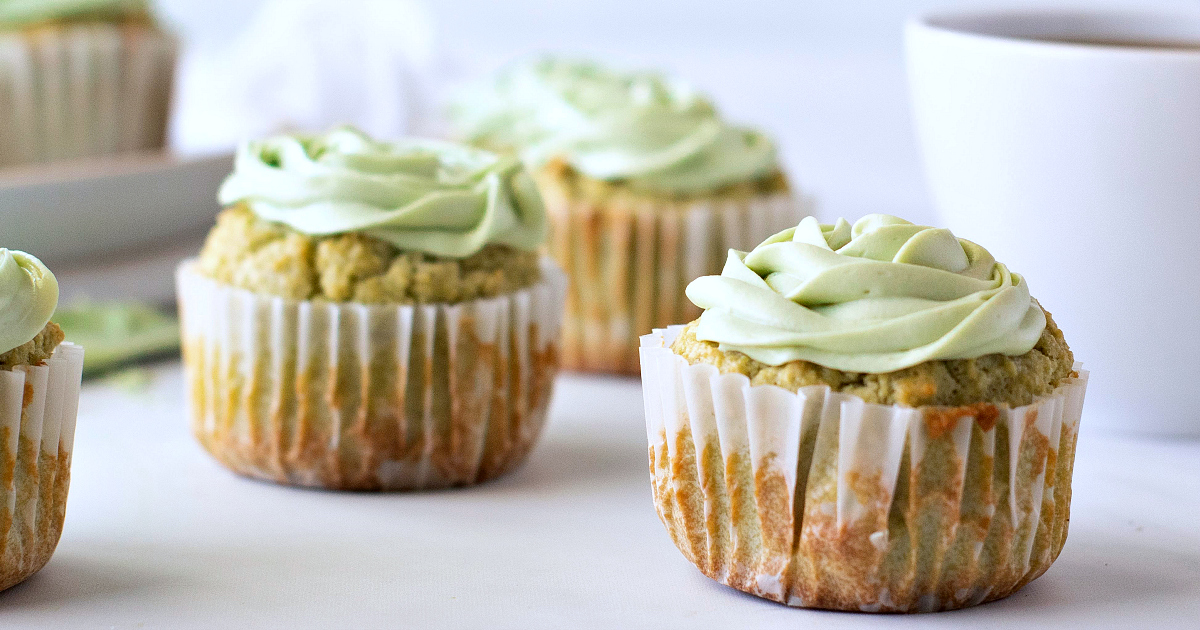 Keto Matcha Cupcakes with Matcha Cream Cheese Frosting
Servings: 10
Serving size: 1 cupcake
Prep Time: 10 min
Cook Time: 15 min
Ingredients:
Cupcakes
1 cup Almond Flour
1/4 cup Flaxseed Flour
1 t Matcha Powder
3 Eggs
1/2 cup Unsweetened Almond Milk
1 T Coconut Oil
3 T Granulated Stevia
1 t Vanilla Extract
1 t Baking Powder
1/4 t Salt
Frosting
5 oz Cream Cheese, softened
1 T Butter, melted
2/3 cup Powdered Stevia
2 tsp Matcha
1 t Vanilla Extract
2 T Unsweetened Almond Milk (optional)
Instructions:
Cupcakes
1) Preheat oven to 375°.
2) Line cupcake tin with baking cups or grease the cavities.
2. Whisk dry ingredients together in a bowl. Then, set aside.
3. In a separate bowl, mix wet ingredients with an electric mixer for approximately 2 minutes.
4. Add dry ingredients to the wet mixture. Then, continue mixing for 3 minutes more.
5. Use a scoop or spoon to pour the batter evenly among the cups.
6. Bake for 15- 18 minutes. They are done, when you can insert a toothpick and it comes out clean.
7. Let the cupcakes cool on a cooling rack, while you make the frosting.
Frosting
8) Whisk cream cheese and butter together with an electric mixer for about 2 minutes, so that they are creamy.
9) Add the stevia and vanilla extract, and continue whisking until creamy.
10) If the frosting is too thick, add almond milk until the texture suits you. It should be creamy, but not runny.
11) Mix in matcha and then fill a piping bag with the frosting.
12) When cupcakes are cook, begin frosting by adding a dollop in the center of the cupcake. Hold the bag perpendicular to the cupcake and start frosting the cupcake around the outer edge. As you complete a full circle, move the piping bag slightly inward to create the next circle.
13) Eat immediately or store in an airtight container.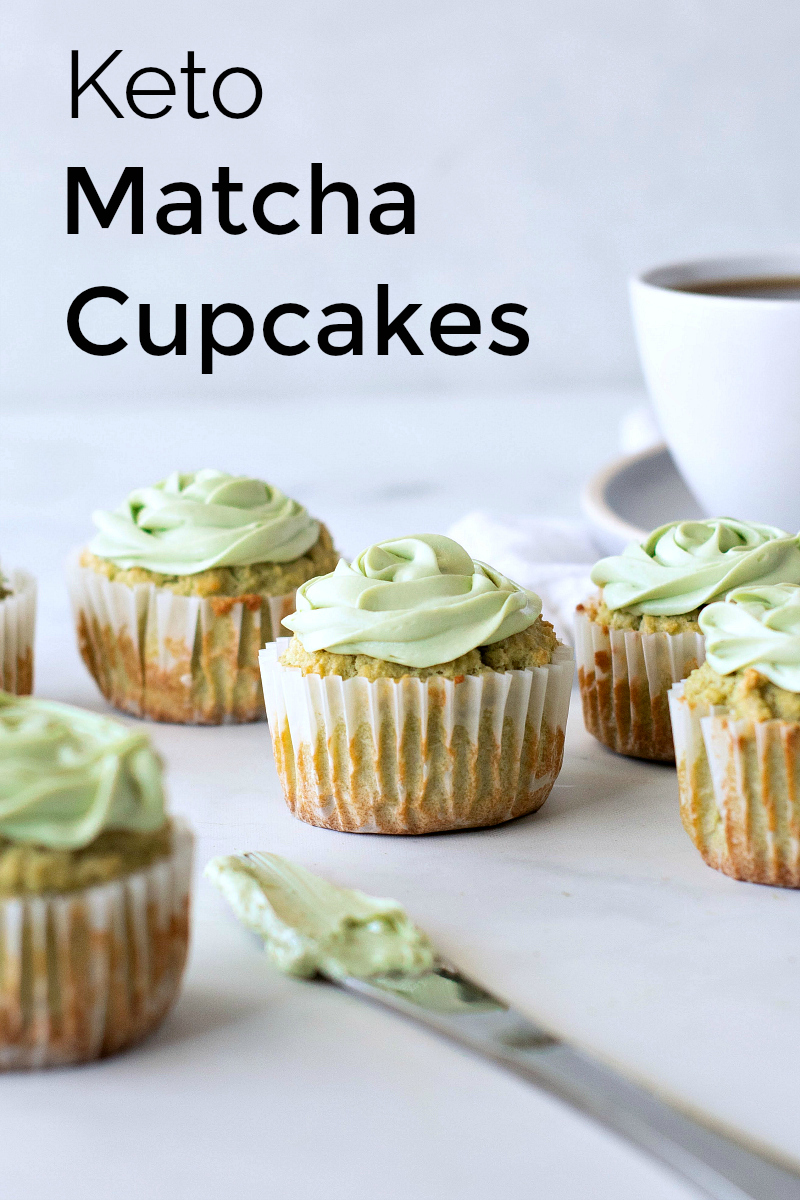 More from Mama Likes To Cook
Check out the rest of my vegetarian recipes, so you can get more great ideas for baking, cooking, blending and juicing.
Frosting Recipes
Cupcake Recipes
Cake Recipes
Shopping Tips
For a beautiful assortment of kitchen necessities and food gifts for the whole family, check out the latest deals at these online stores.
Are you ready to have some delicious fun in the kitchen?