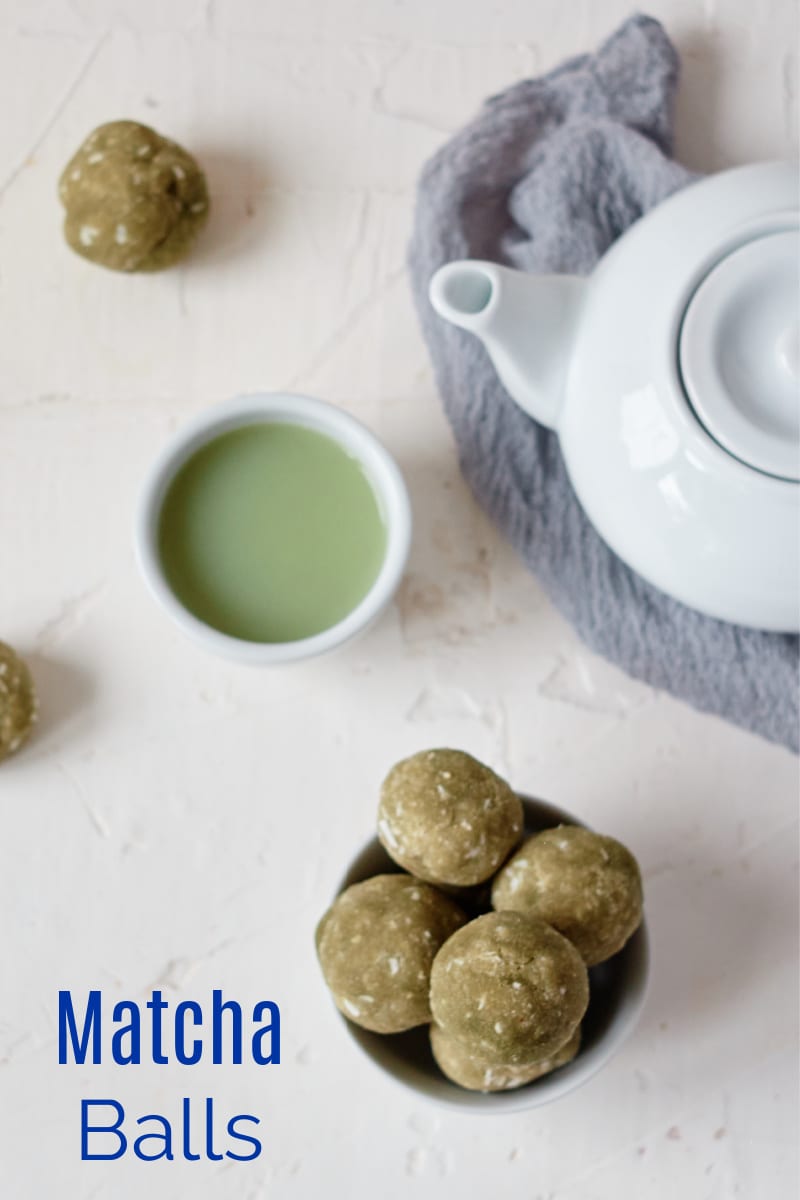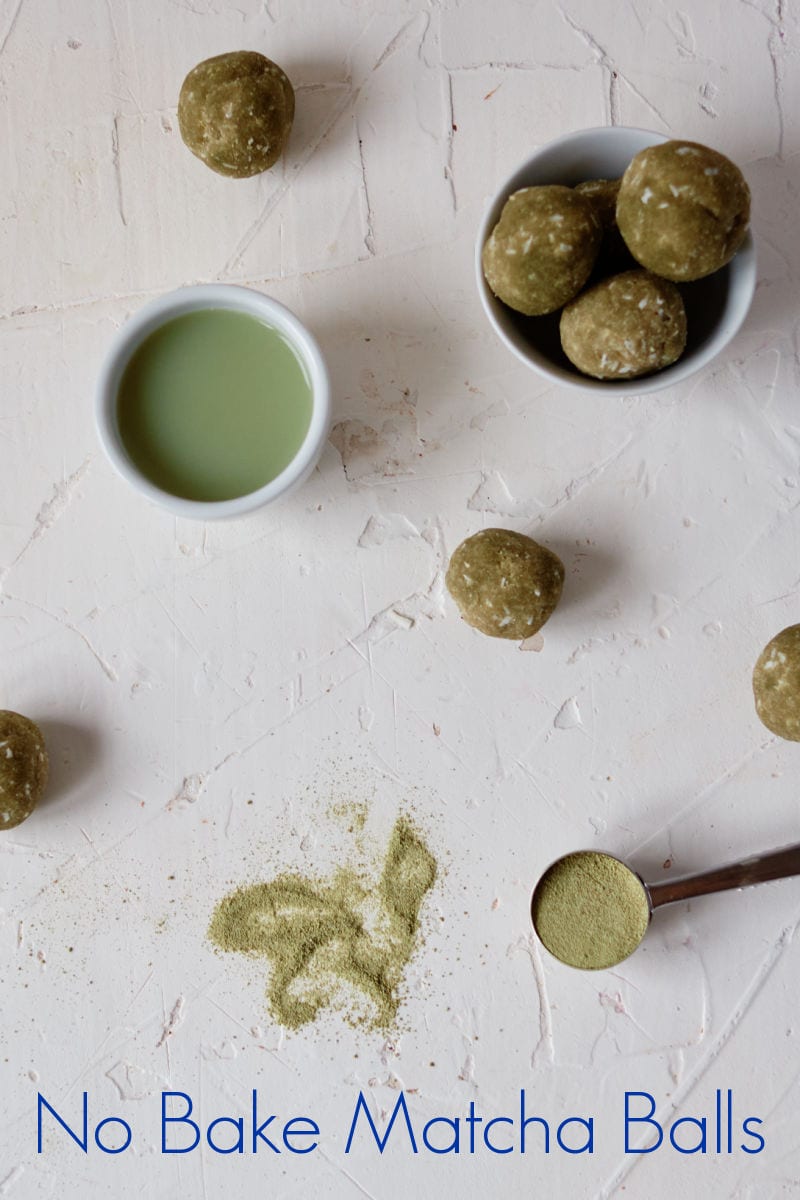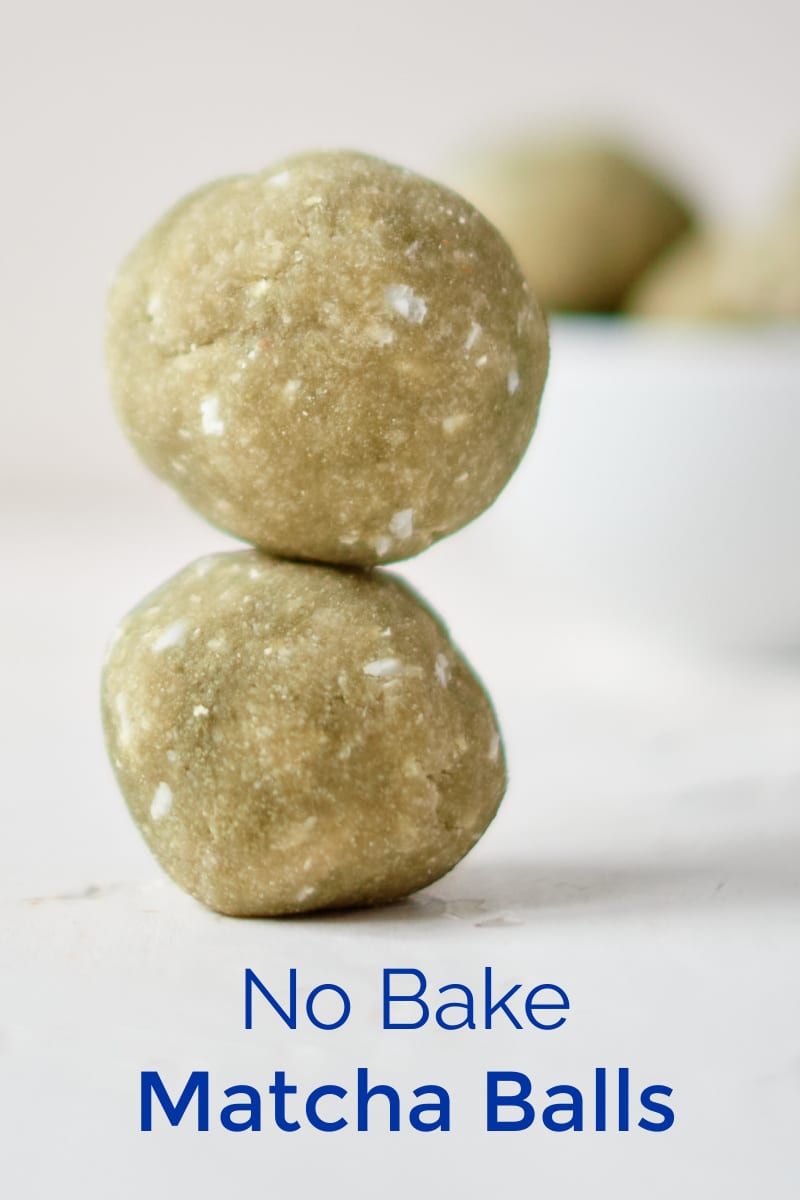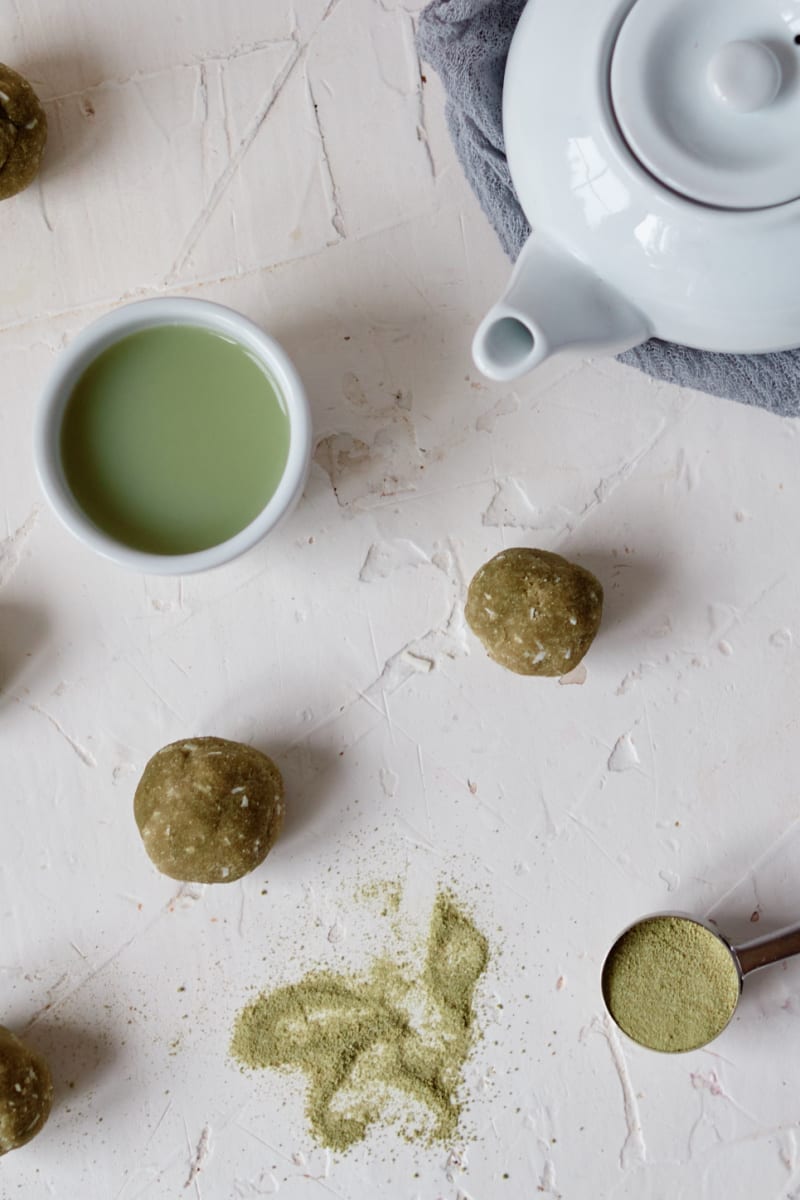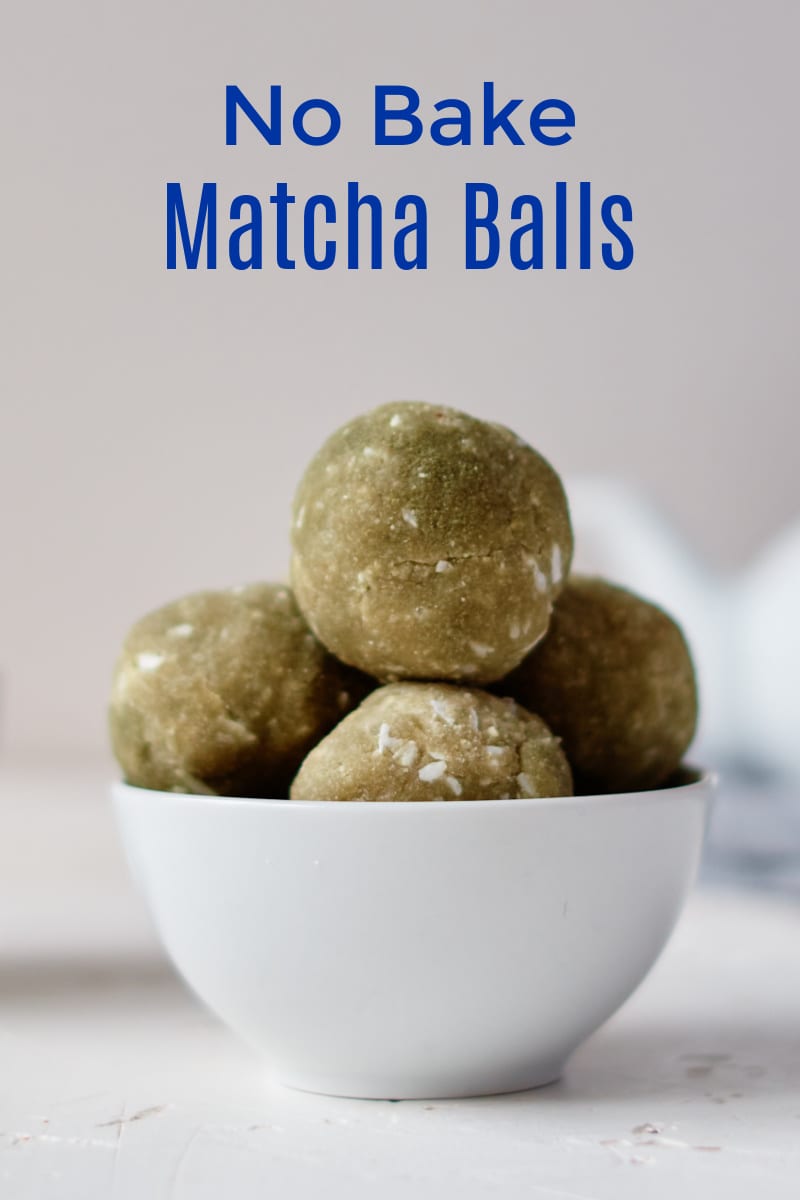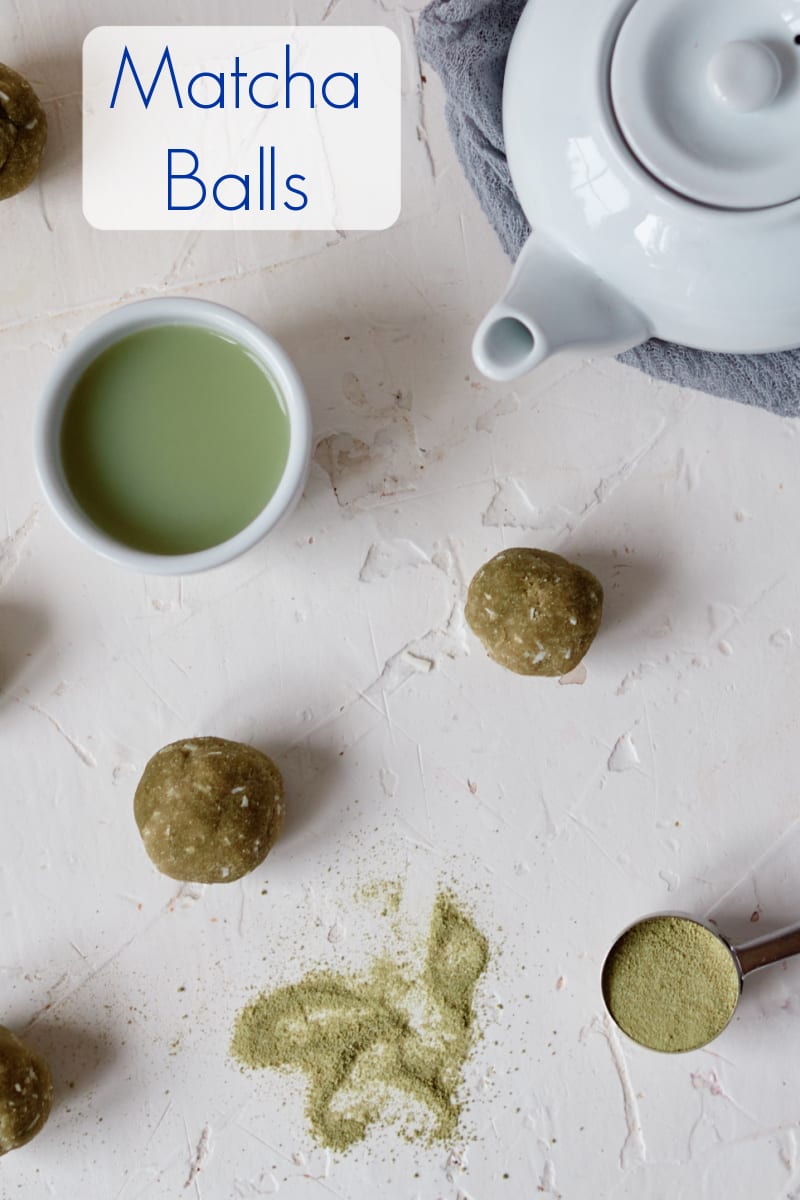 These no bake matcha balls are easy to make, but they are packed with the flavor and nutrients of matcha green tea.
Yes, there is also a nice kick of caffeine in each bite.
Another plus is that these bite sized balls are naturally gluten free, since they are made with coconut flour and almond flour.
I sweeten the balls with a little bit of maple syrup, so they are vegan.
If you do honey, you can use it instead of the syrup.
These matcha treats are lovely for an afternoon pick me up, when you need a little something special.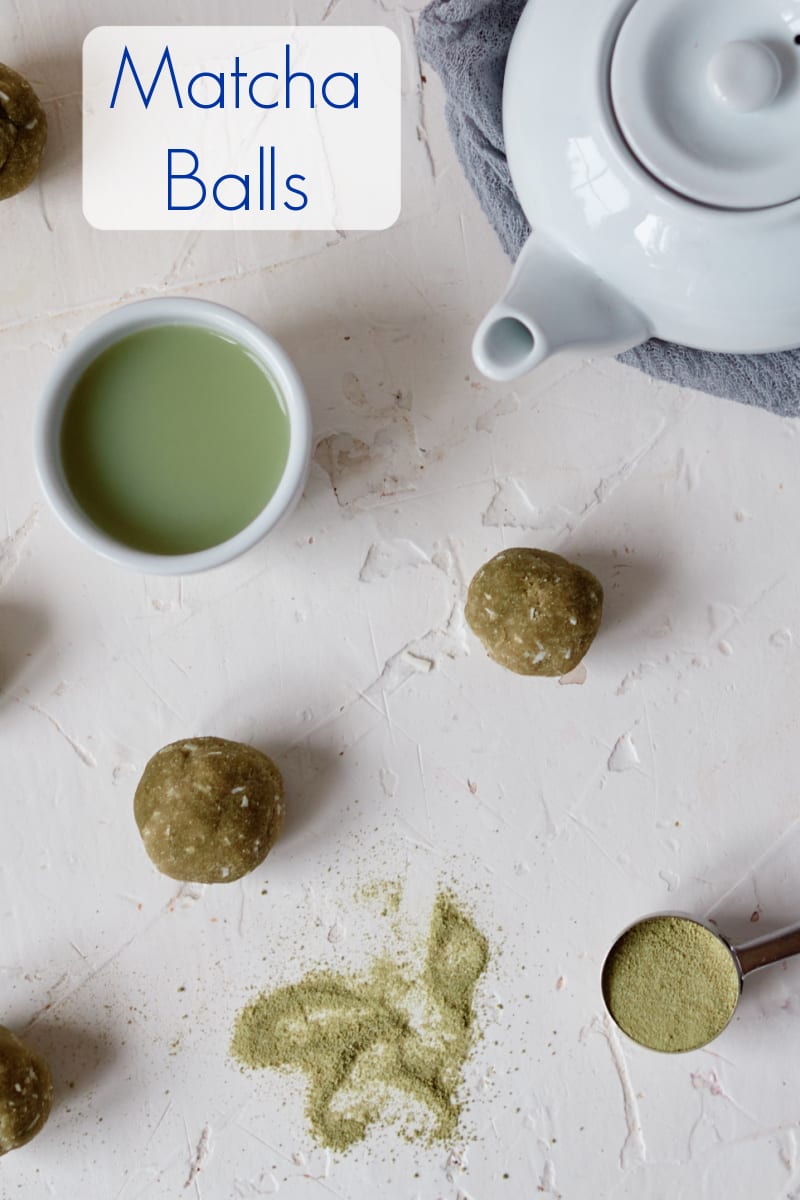 For those who aren't familiar with matcha, it is a powder that is made from green tea leaves that have been grown specially to be made into matcha.
The tea plants are covered with cloths before they are harvested to intensify the flavor.
This intense flavor is desired, when the tea leaves will be ground into a powder.
Matcha is delicious as tea, and it is wonderful when mixed into vegan, gluten free, no bake matcha balls.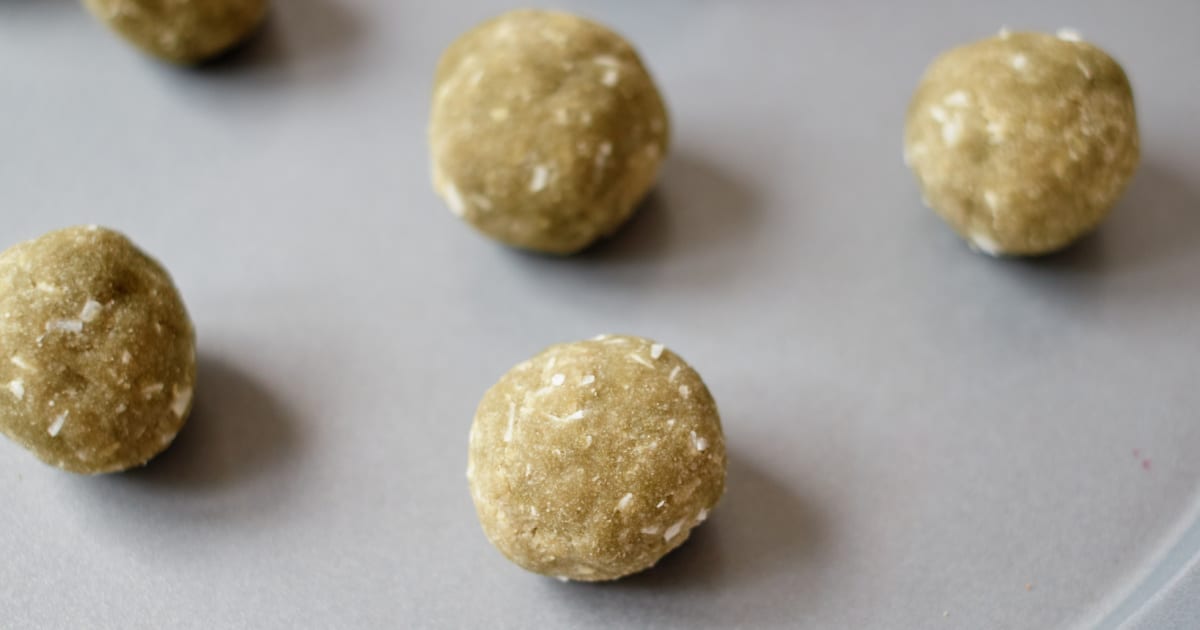 No Bake Matcha Balls Recipe
Prep time: 10 minutes
Total time: 2 hours
Serves: 10-12
Ingredients
1 cup Almond Flour
1 cup Coconut Flour
½ cup Shredded Coconut, unsweetened
½ cup Maple Syrup
2 T Matcha
Supplies
Mixing Bowls
Measuring cup
Whisk
Baking Sheet
Parchment Paper
Instructions
1) Add the almond flour, coconut flour and shredded coconut to a mixing bowl and whisk together.
2) In a second bowl, stir the matcha and maple syrup together.
3) Add the wet ingredients to the dry and mix together.
4) Cover a baking sheet with parchment paper.
5) Form the dough into balls and place on the parchment.
6) Refrigerate for about 2 hours.
7) Serve immediately or store in the refrigerator in an airtight container.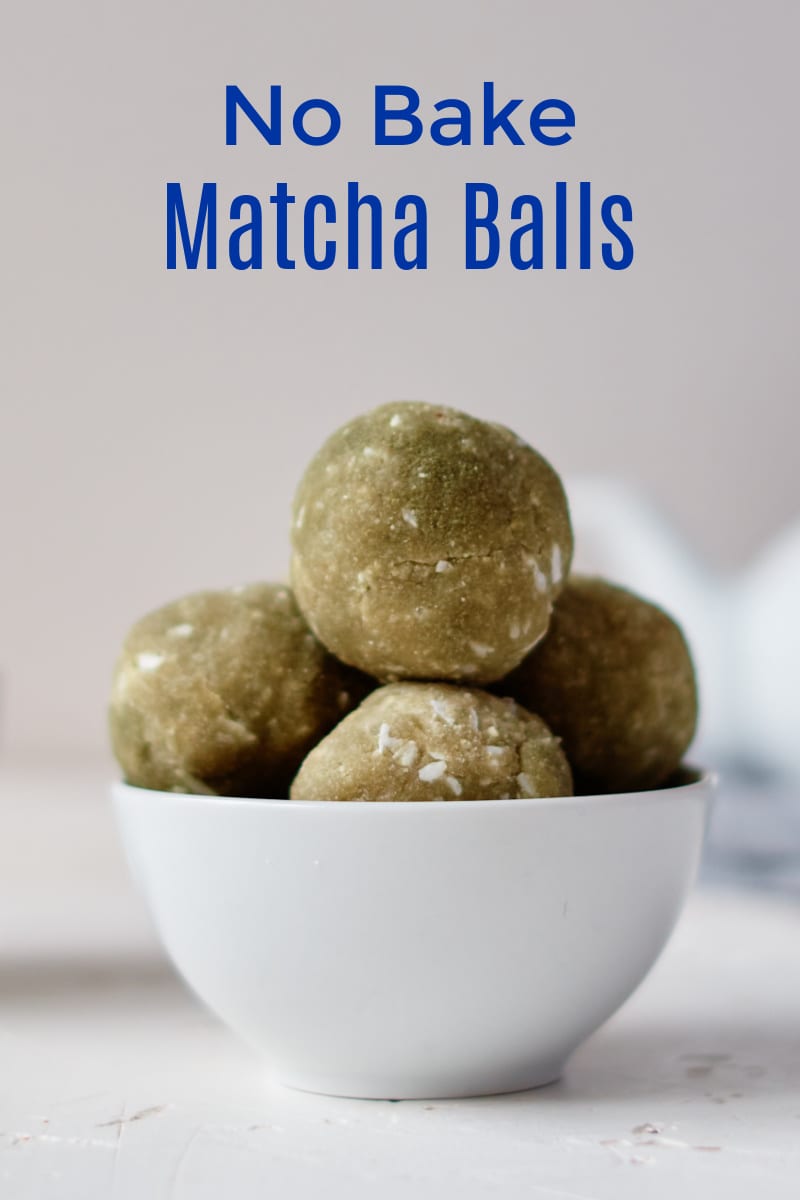 More from Mama Likes To Cook
Check out my other dessert recipes, so you can get more sweet inspiration.
Following are a few of my other treat recipes that are great for the holidays:
Then take a look at the rest of my vegetarian recipes, so you can have even more delicious fun in the kitchen!