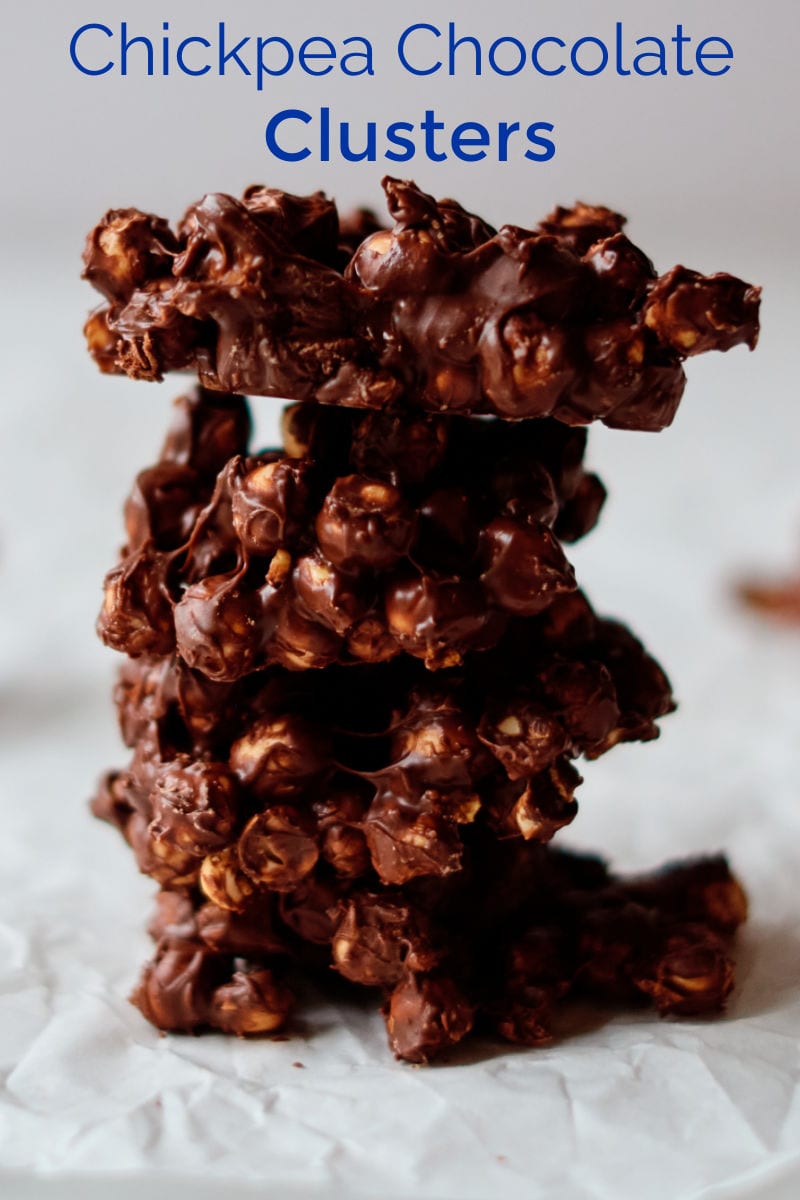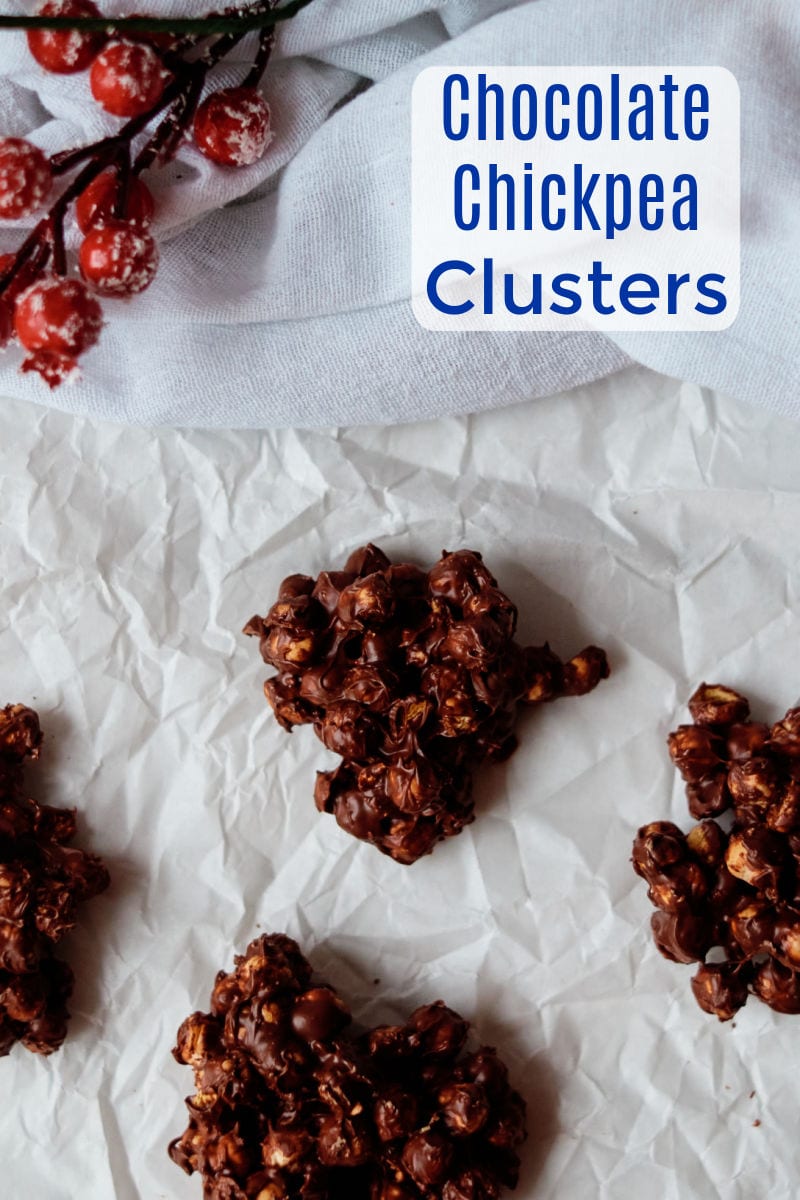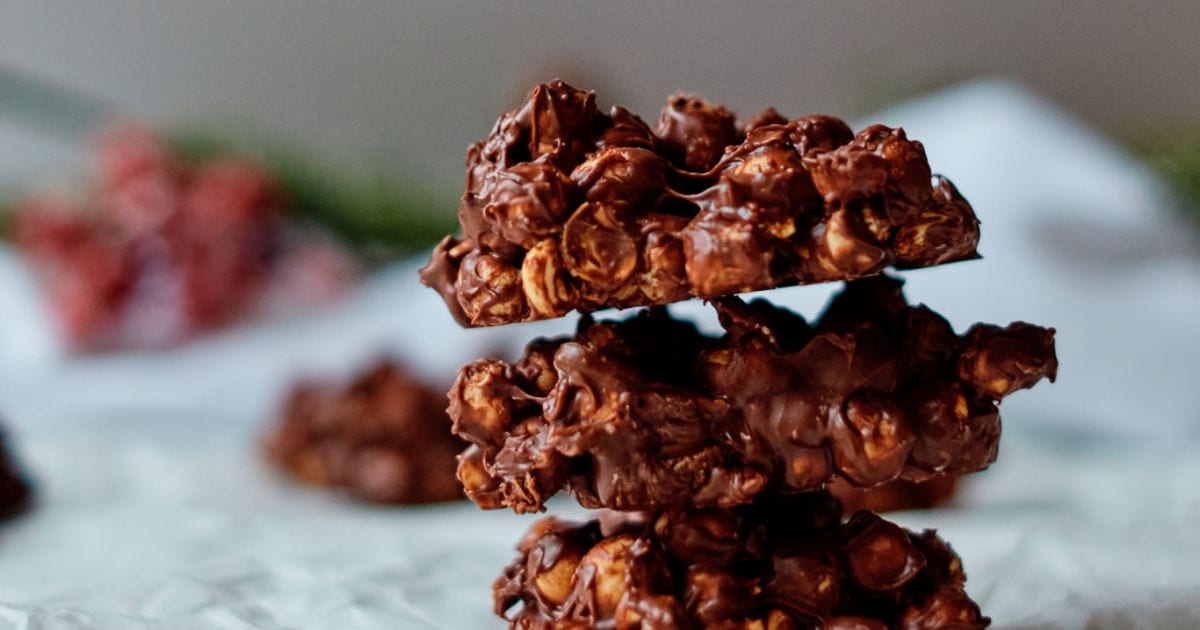 Make these quick and easy chocolate chickpea clusters, when you want a tasty twist on the typical peanut cluster candy.
They are perfectly delicious for anyone, but an extra special treat for anyone with a peanut allergy.
There are just two ingredients and you may already have them in your pantry – chocolate chips and roasted chickpeas.
The process is simple and fun, so this is a fun recipe to do with your children.
Older kids who can safely melt chocolate in the microwave, may be able to do them by themselves from start to finish.
I like the combination of chocolate and salt, so I prefer using roasted salted chickpeas.
If you don't want the salt, you are welcome to use the unsalted ones.
Either way, these homemade clusters are a simple and tasty treat.
Make them for your own family or wrap them up as a gift for someone else.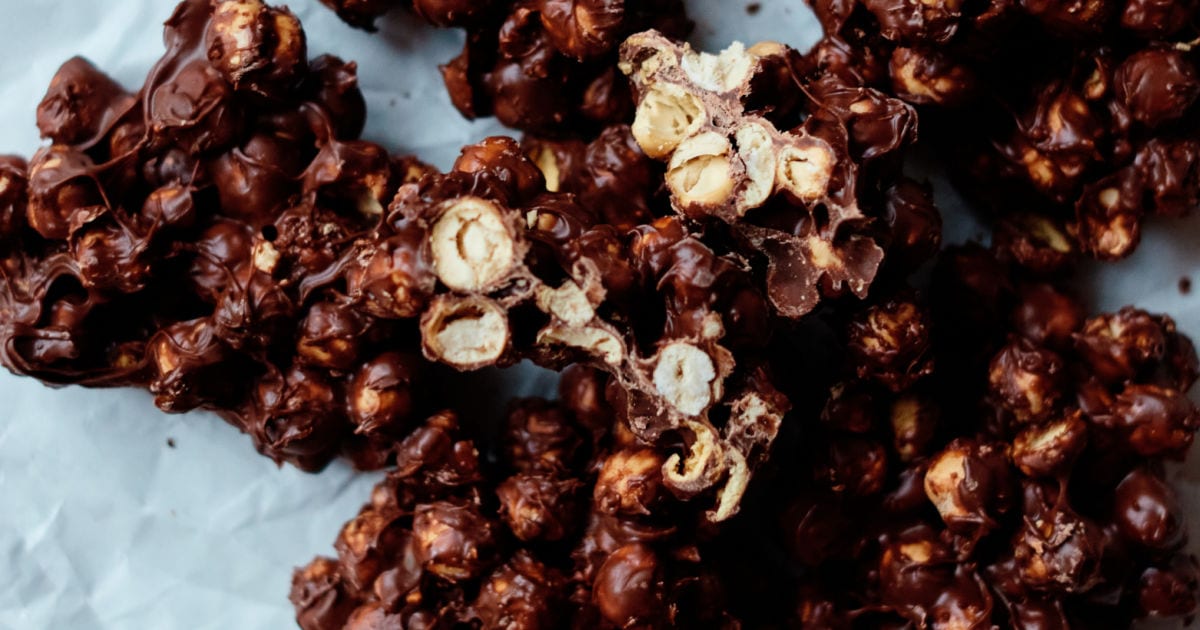 Chocolate Chickpea Clusters Recipe
Prep time: 10 minutes
Total time: 1 hour
Makes: 8-10 clusters
Ingredients
1 ½ cups Roasted Chickpeas
2 ½ cups Chocolate Chips
Supplies
Glass Mixing Bowl
Baking Sheet
Parchment Paper
Instructions
1) Melt the chocolate chips in a glass mixing bowl. Microwave for 30 seconds and then stir. Repeat in 10 second increments until chocolate is creamy and completely melted.
2) Stir in the roasted chickpeas.
3) Cover the baking sheet with parchment paper. Spoon the chocolate chickpea mixture onto the parchment to form clusters.
4) Let the clusters rest for about 45 minutes, so that the chocolate sets.
5) Serve immediately or store in an airtight container.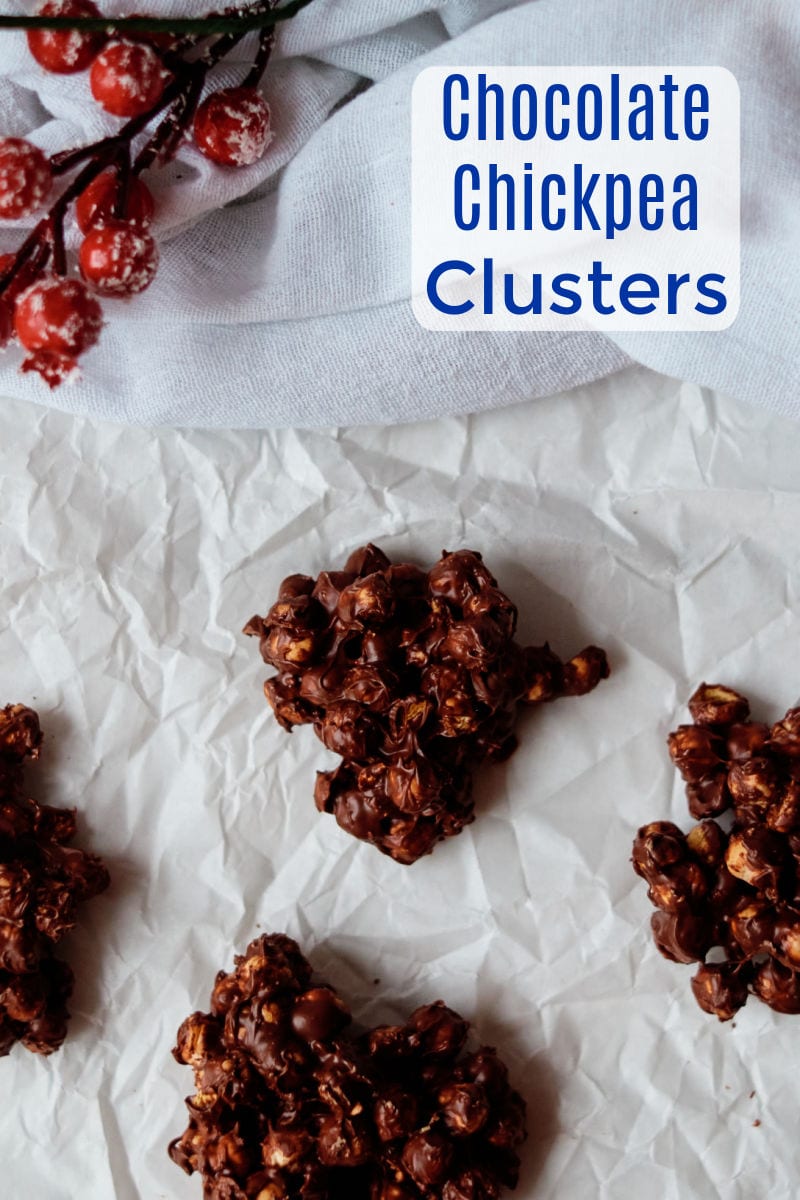 More from Mama Likes To Cook
Check out my other dessert recipes, so you can get more sweet inspiration.
Following are a few of my other treat recipes that are great for the holidays:
Then take a look at the rest of my vegetarian recipes, so you can have even more delicious fun in the kitchen!