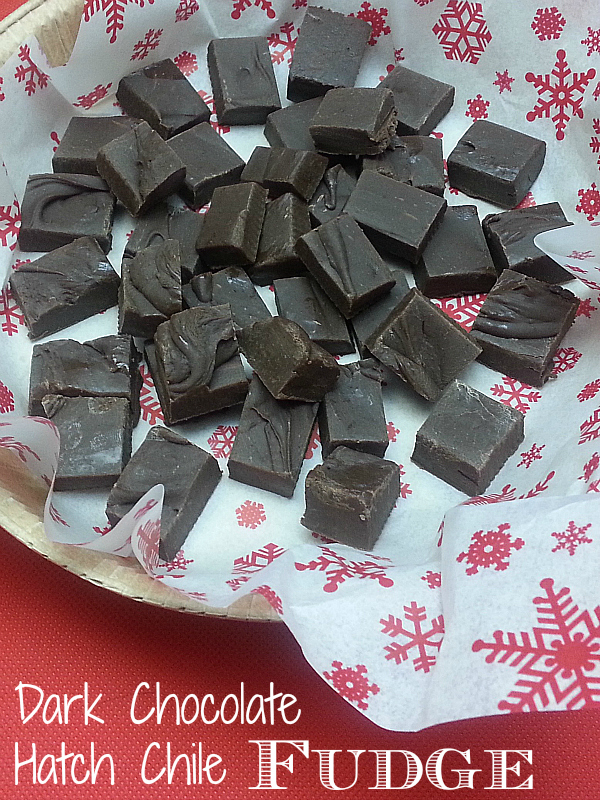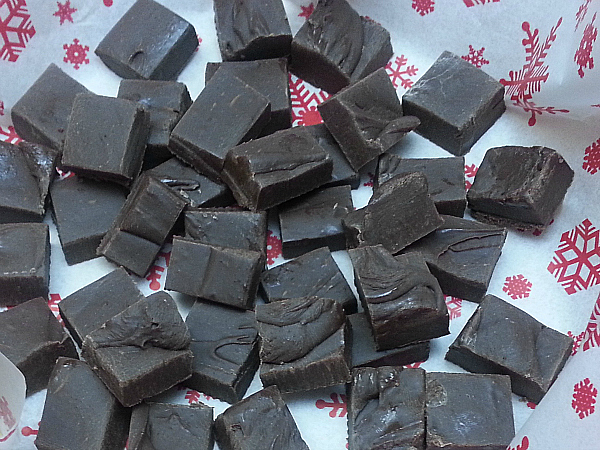 Fudge is one of my all time favorite desserts, so it is fun to give it a kick with this dark chocolate hatch chile fudge recipe.
Fudge is easy to make, since one little bite is rich enough to satisfy my chocolate cravings.
The Hatch chile in this recipe gives it a kick of flavor.
I used mild, so it just adds flavor with just a touch of heat.
The fudge is really rich. I use an 8″x8″ baking dish for a thin fudge.
If you like it thicker, use a smaller baking dish.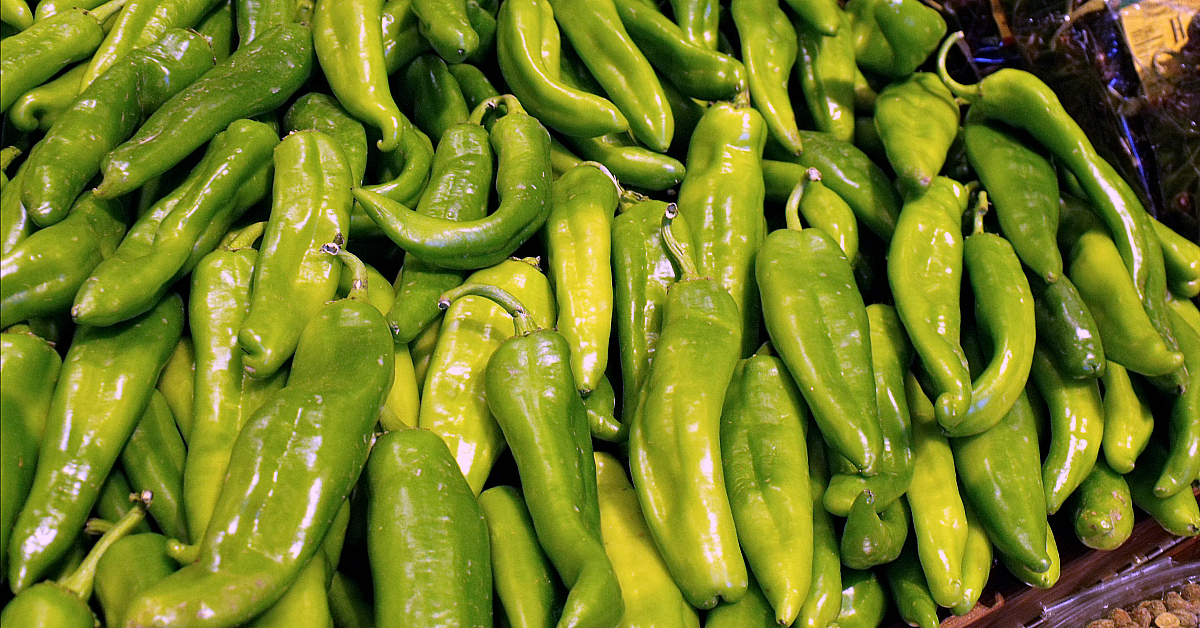 Dark Chocolate Hatch Chile Fudge Recipe
Ingredients:
1 10 oz. pkg. Dark Chocolate Chips
1 can Sweetened Condensed Milk
1 T Hatch Chile Powder (Mild or Hot)
Instructions:
Lightly coat an 8″x8″ baking dish or pan with cooking oil spray.
Combine chocolate chips and sweetened condensed milk in sauce pan.
Cook on low heat for approx. 3-5 minutes. Stir occasionally at first and more frequently as chocolate begins to melt.
When mixture is smooth and creamy, remove from heat and stir in Hatch chile powder.
Pour fudge into baking dish.
Chill in refrigerator for 15-30 minutes to set.
Slice and serve or package it up to give as gifts.
Thank you, Melissa's for the Hatch Chile Powder!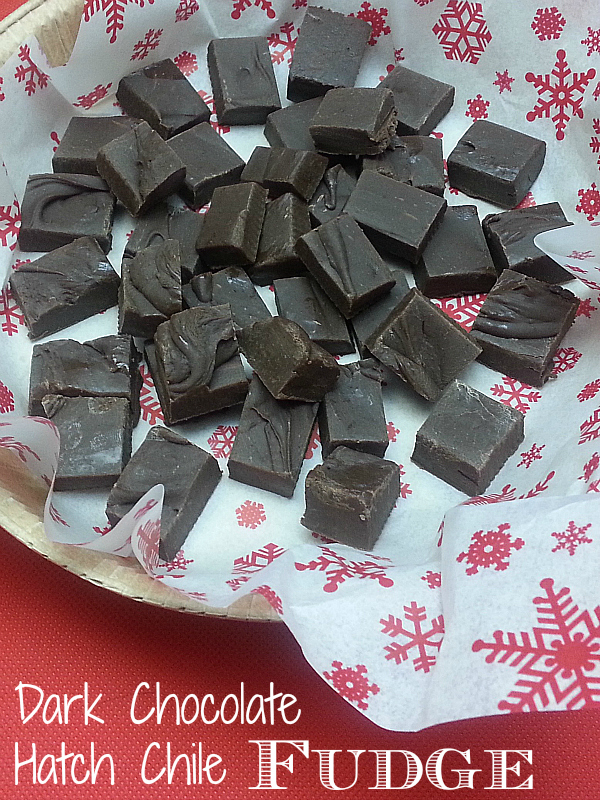 Check out my other vegetarian recipes, so you can get more kitchen inspiration.
Then take a look at my
recipe round ups
, so you can have even more delicious fun in the kitchen!