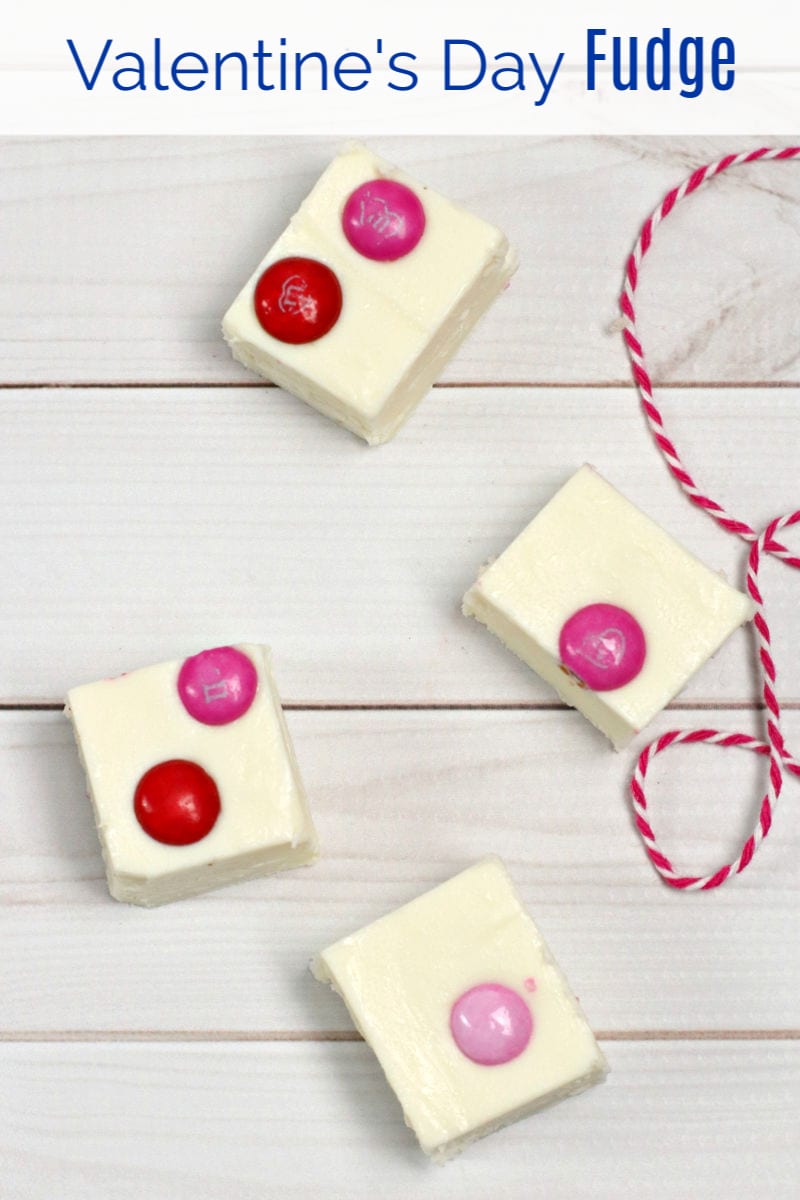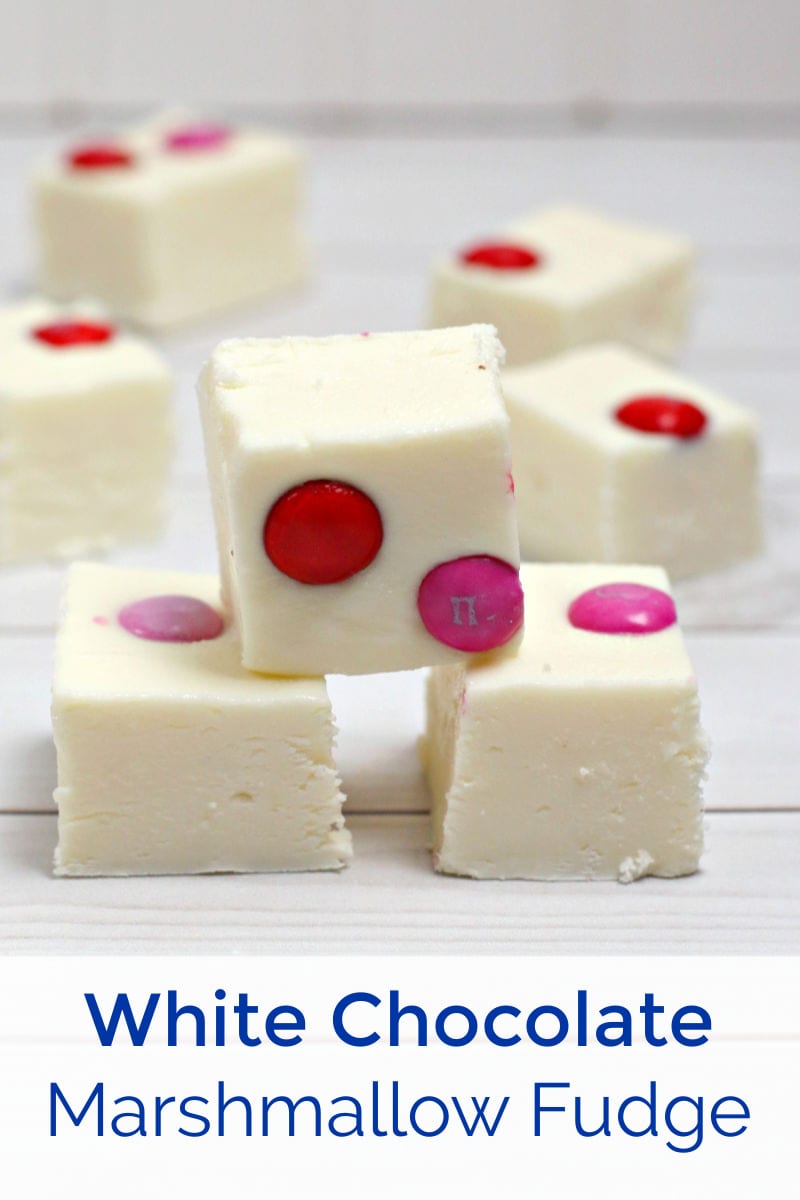 Valentine's Day Fudge
White Chocolate Marshmallow Fudge with M&Ms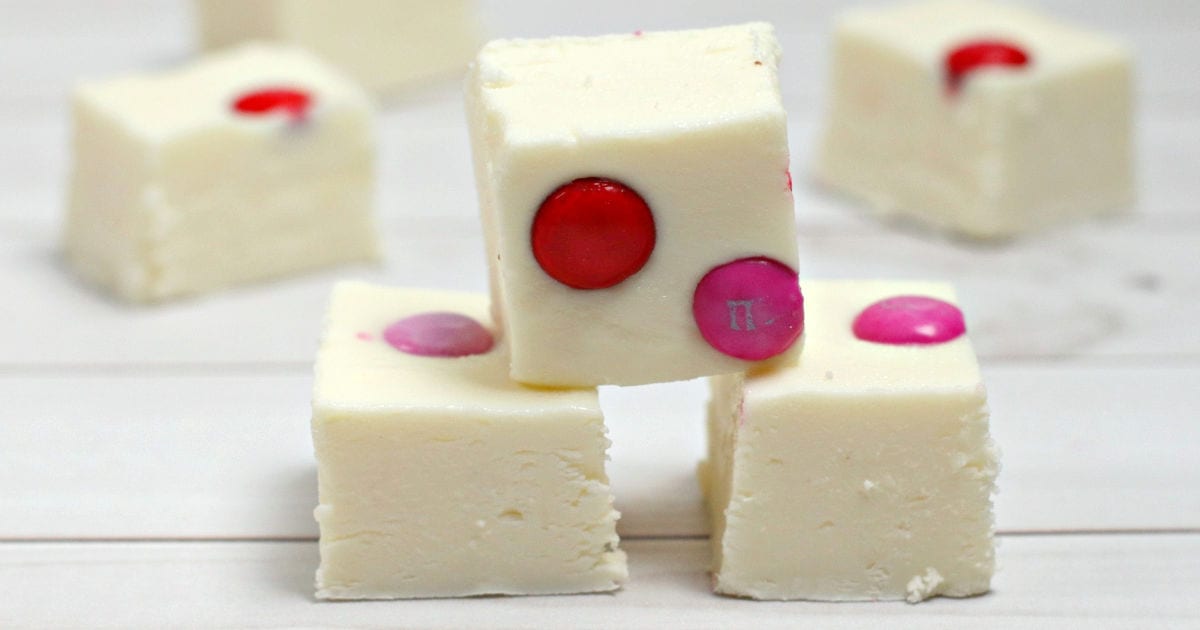 White chocolate marshmallow fudge is a cute and tasty sweet treat, so you'll want to make this recipe to enjoy for Valentine's Day.
Fudge is a really simple no bake dessert to make, so it's fun to make with your kids or for your kids.
This is a great dessert, when you just need a little something special and don't have a lot of time.
It's also good, when you find out at the last minute that someone signed you up to bring treats to the class party that is happening today.
The red and pink M&Ms look pretty on top of the white chocolate marshmallow fudge.
Of course, they also taste fabulous.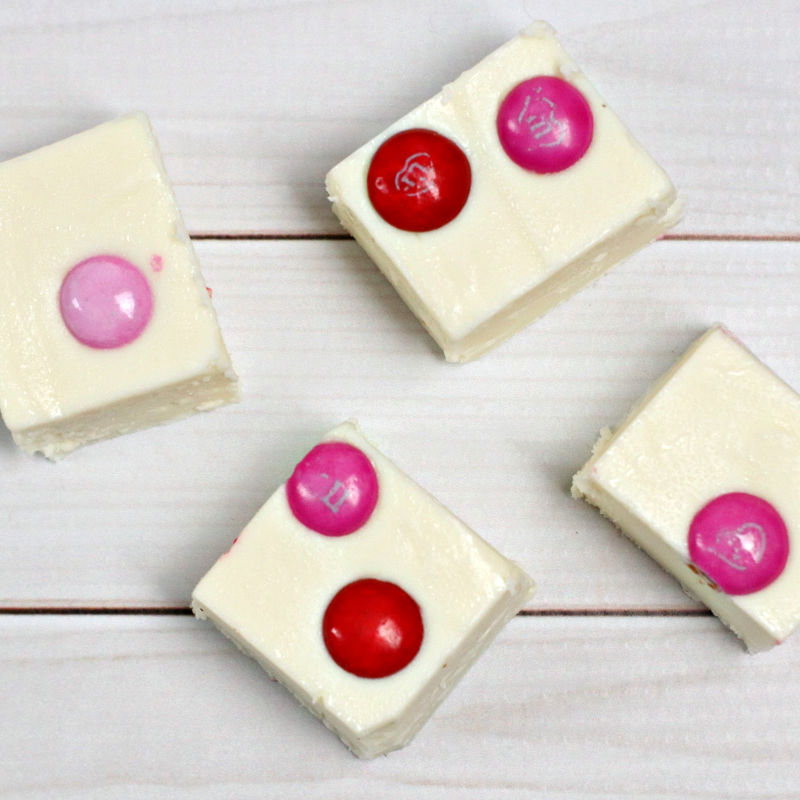 You can get creative with this recipe, if you don't want to make the fudge exactly like mine.
Feel free to substitute another type of M&M's, if you don't want the pink and red.
Choose red, white and blue for the 4th of July or choose colors for your favorite sports team.
Fudge is a wonderful thing, so it's great that this is an easy treat to make.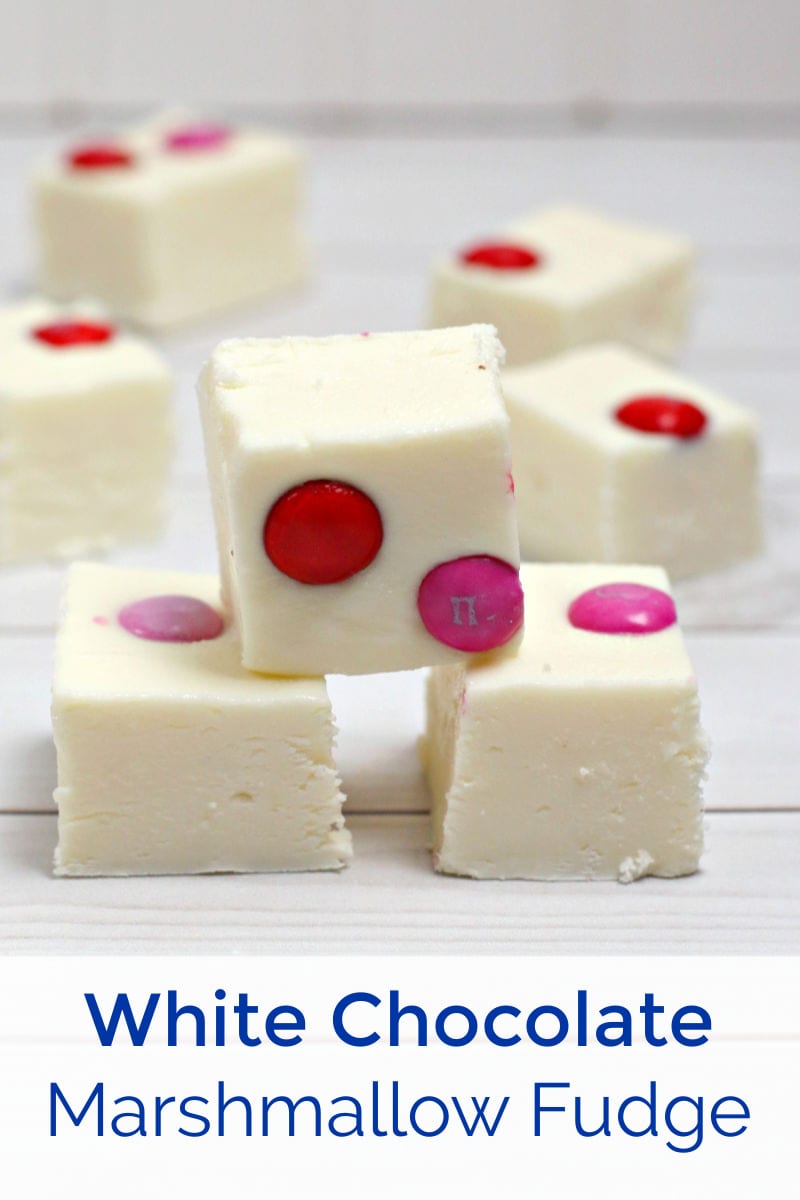 White Chocolate Marshmallow Fudge Recipe
Ingredients
12 oz. pkg. White Chocolate Chips
1 T Butter
1 t Vanilla Extract
7 oz. pkg. Marshmallow Fluff
14 oz. can Sweetened Condensed Milk
2 cups Valentine's Day M&M Candy
Supplies
8″ x 8″ Baking Dish
Parchment Paper
Microwave Safe Mixing Bowl
Instructions
1) Line an 8″ x 8″ baking dish with parchment paper.
2) Add white chocolate chips, butter and vanilla extract to a microwave safe mixing bowl. Melt in the microwave in 30 second increments until melted, stirring every 30 seconds.
3) Stir in the sweetened condensed milk and marshmallow fluff.
4) Spread evenly into the parchment paper covered baking dish and pour M&Ms in an even layer on top. Gently press down on the M&Ms.
5) Cover and refrigerate, so that the fudge becomes firm. Then cut into pieces and enjoy!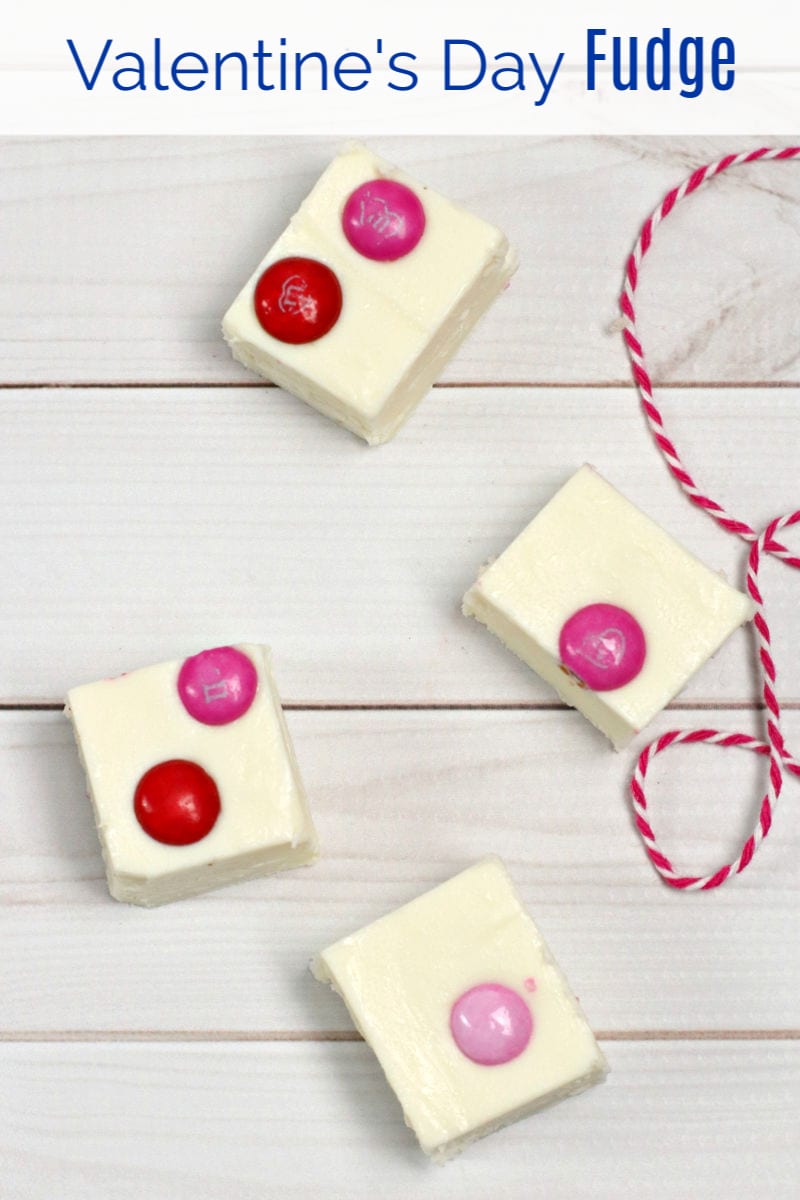 Check out my other dessert recipes, so you can get more sweet inspiration.
Following are a few of my other delicious Valentine's Day treat recipes:
Then take a look at the rest of my vegetarian recipes, so you can have even more delicious fun in the kitchen!