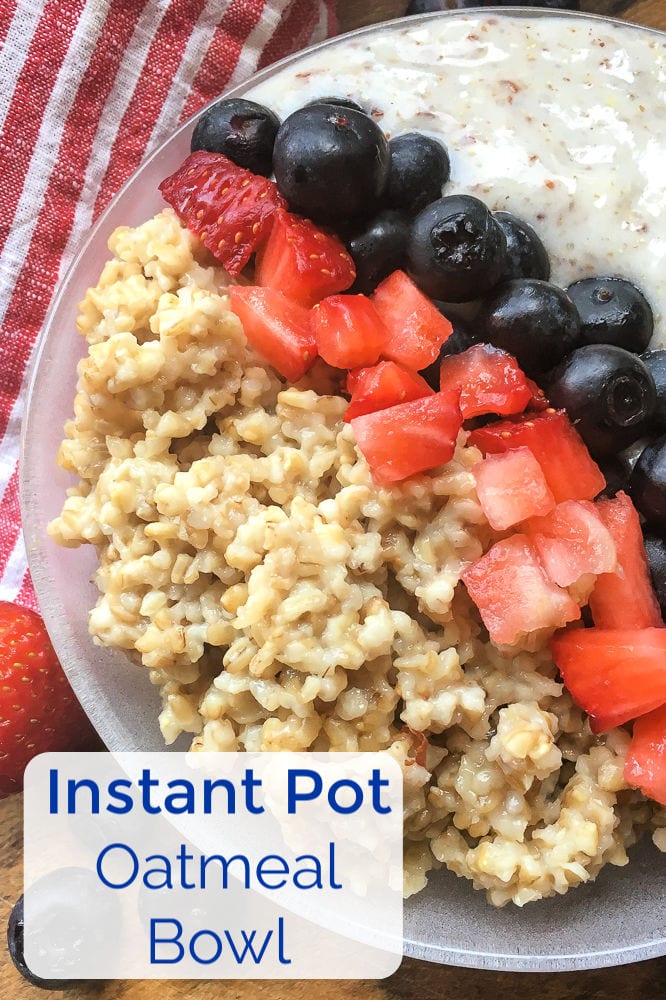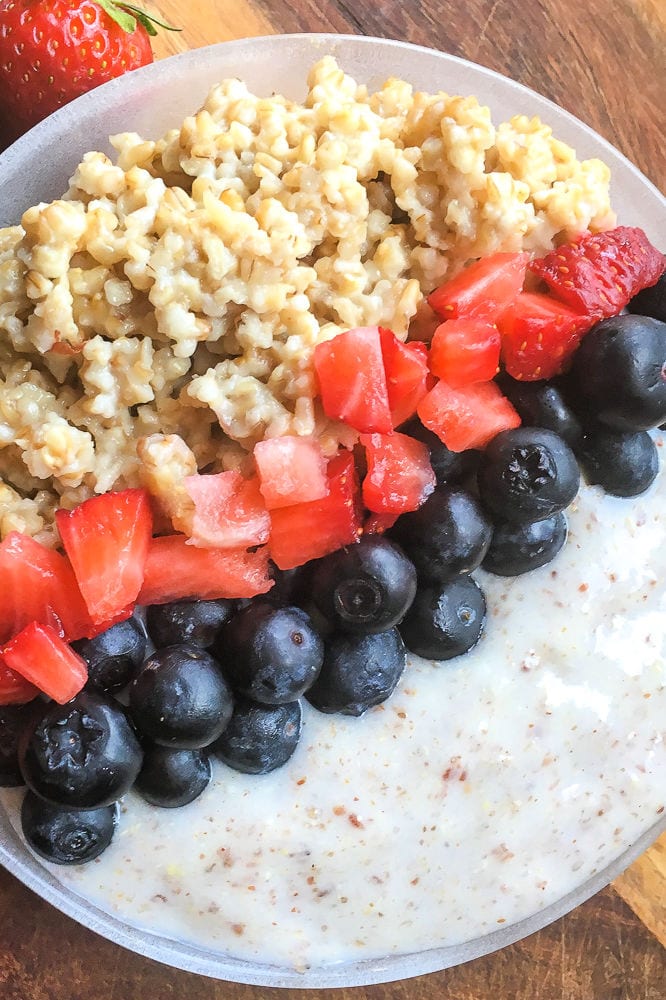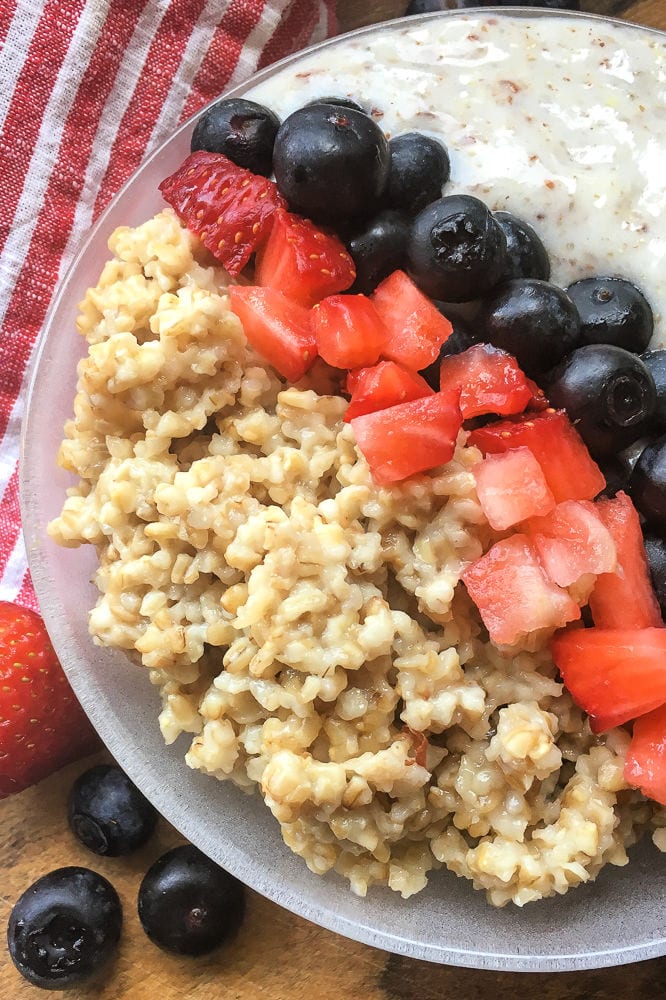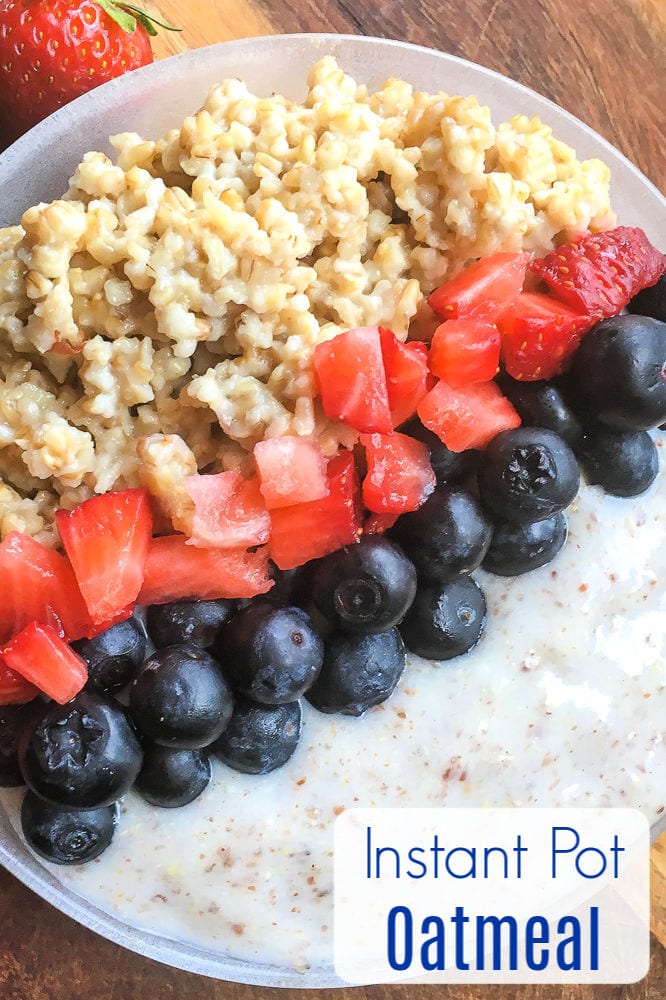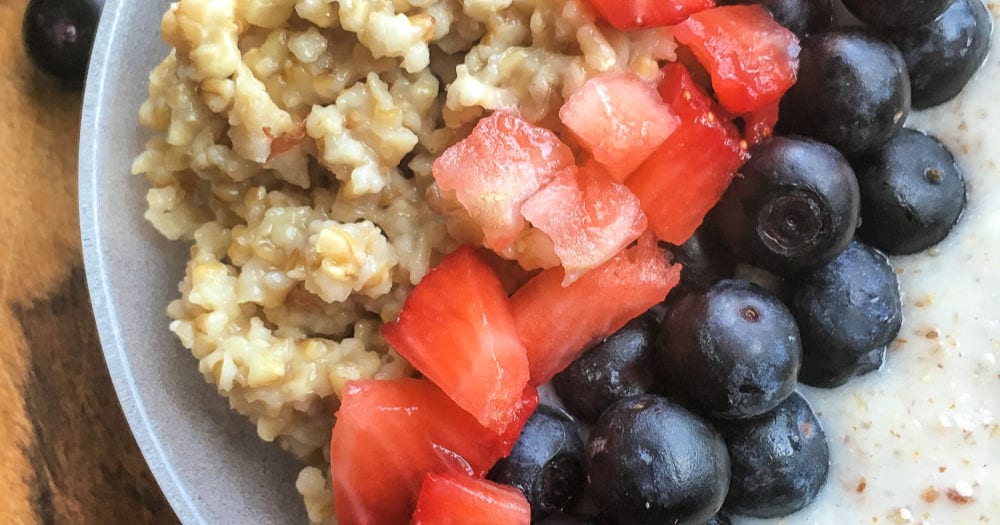 It is wonderful to start the day, when you fill your belly with a delicious Instant Pot oatmeal bowl topped with yogurt, chia seeds and fresh berries.
Yes, you can use your Instant Pot to make yummy oats that I like a whole lot better than instant oatmeal.
Oatmeal is a satisfying meal on its own, but you can add extras that add nutrition and flavor to your breakfast.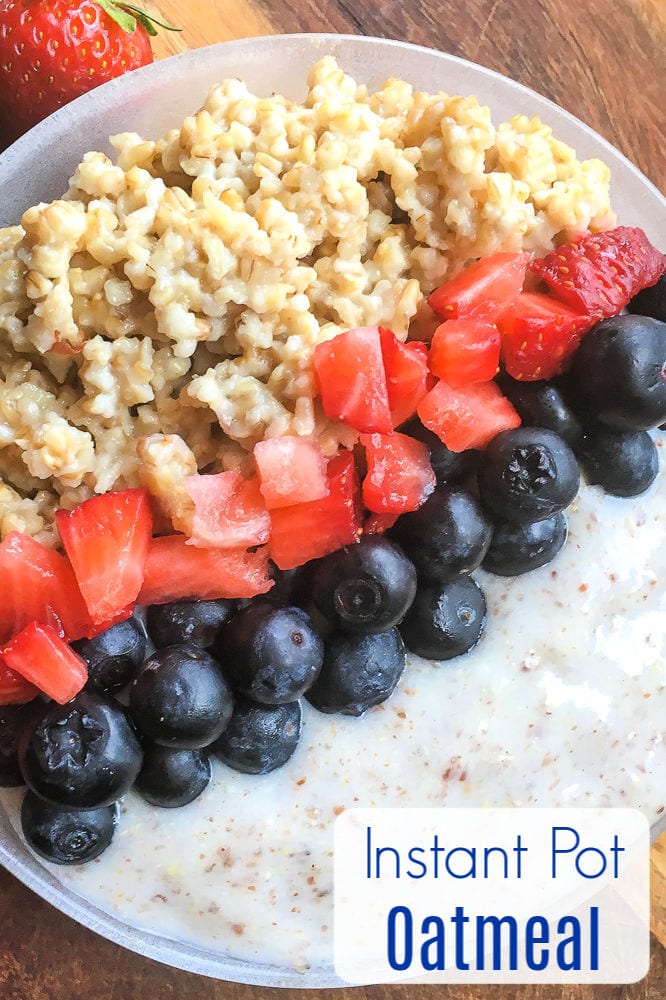 The oatmeal is topped with yogurt with chia seeds mixed in and fresh berries.
It looks a bit like a smoothie bowl, but you get the fiber and extra nutrition from the oats.
As you can see, blueberries and strawberries look great arranged on top of the oatmeal bowl.
However, you can feel free to substitute other fresh fruit that is in season.
I like peaches, nectarines and apricots in the Summer.
Enjoy!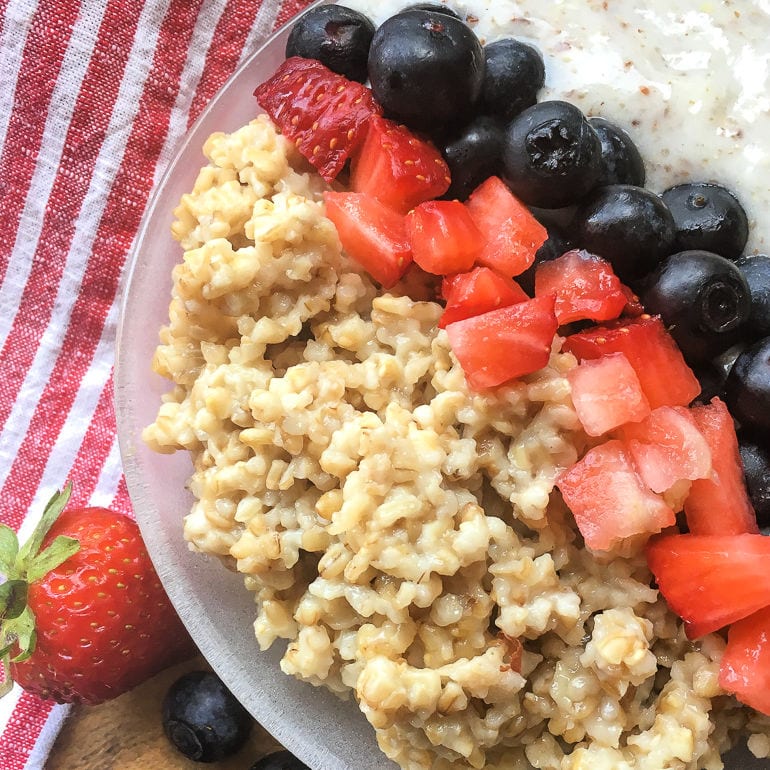 Instant Pot Oatmeal Bowl Recipe
Prep time 10 minutes
Cook time 25 minutes + time to come to pressure
Serves 4
Ingredients
1 cup Steel Cut Oats
3¼ cups Water
2 cups Yogurt
2 T Chia Seeds
1 T Maple Syrup
2 cups Fresh Berries
Supplies
Instructions
1) Spray Instant Pot with nonstick cooking spray.
2) Add steel cut oats and water in the Instant Pot and stir to combine. Lock the lid into position and set the pressure valve to "sealing."
3) Choose the 'manual' setting and set to high heat. Set cook time to 10 minutes, so that it starts building pressure.
4) While the Instant Pot is cooking the oats, stir together the yogurt, chia seeds and maple syrup in a small bowl.
5) When the cook time is complete, turn off the Instant Pot and allow it to release the pressure naturally for 15 minutes. Then quick release any remaining pressure and carefully remove the lid.
6) Stir the oats and spoon into bowls. Put more of the oats on one side of the bowl and spoon the chia yogurt mixture onto the other side of the bowl.
7) Top with berries and serve immediately.
More from Mama Likes to Cook
Check out my other breakfast recipes, so you can get more morning recipe inspiration.
Following are a few of my other delicious breakfasts:
Then take a look at the rest of my vegetarian recipes, so you and your family can have even more delicious fun in the kitchen.