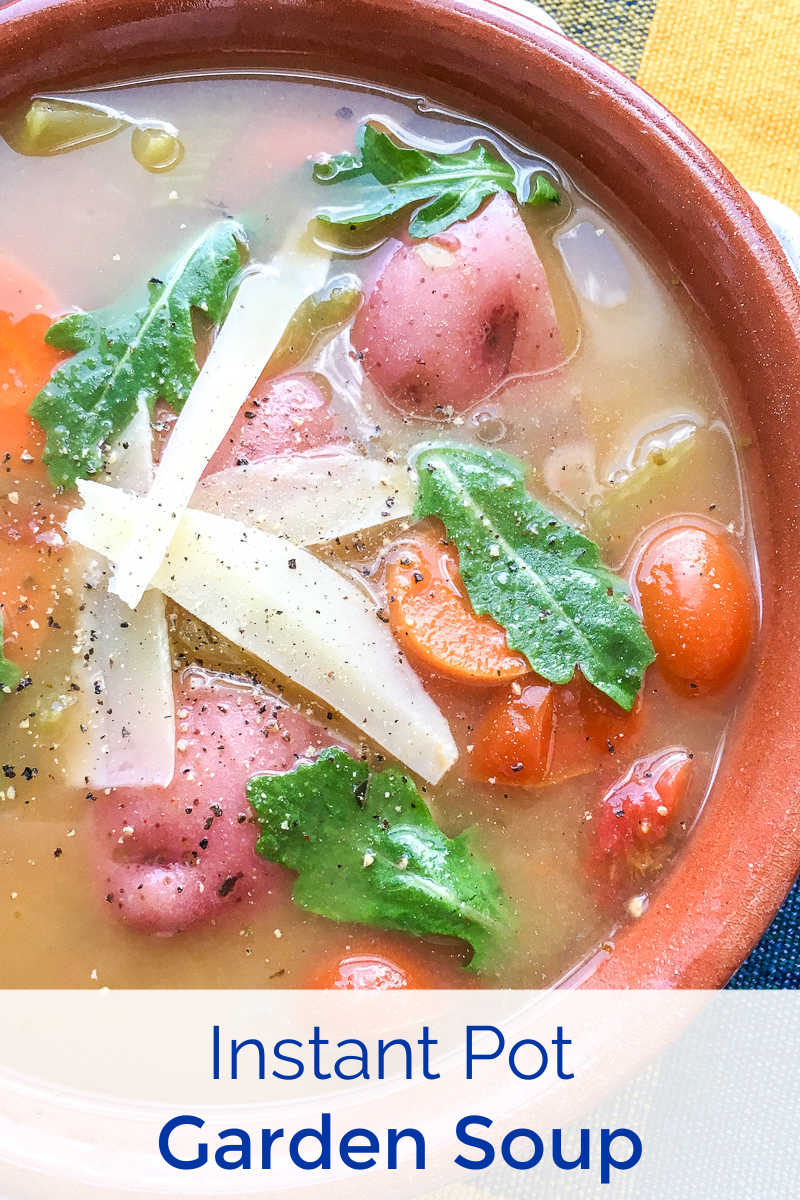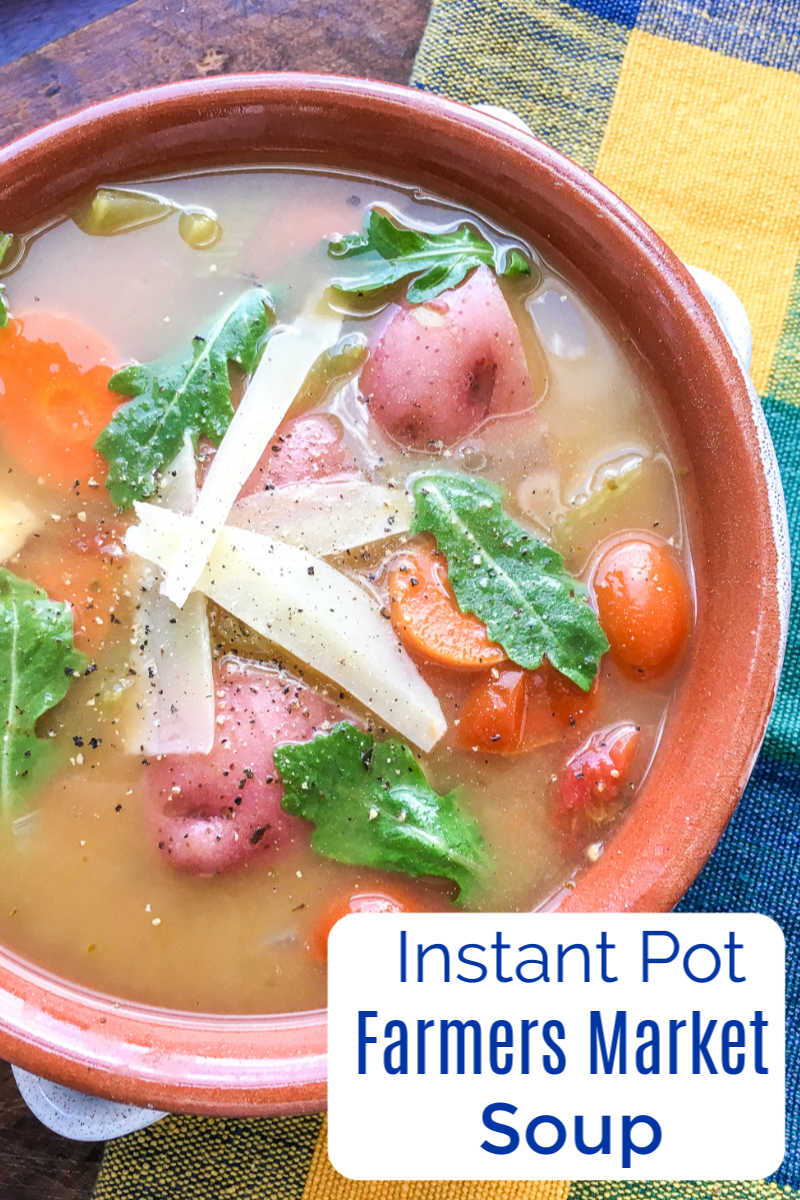 Vegetarian Garden Soup
made in your Instant Pot pressure cooker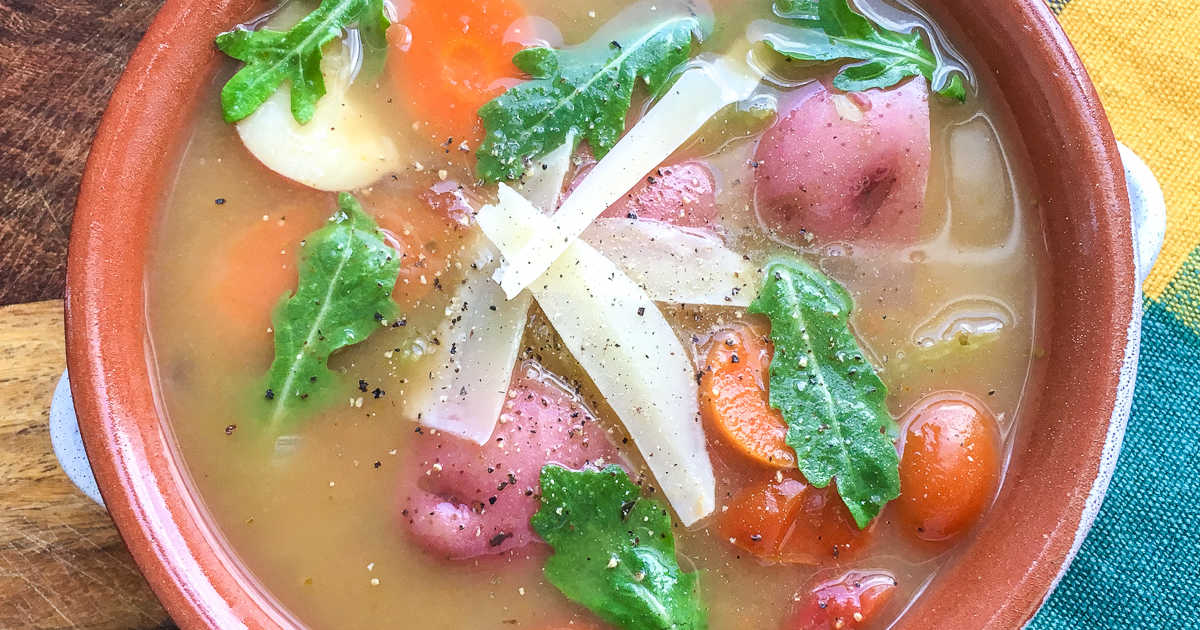 Stock up on veggies at the farmers market or pick them from your own garden, so you can make this vegetarian Instant Pot farmers market soup.
I always get a little out of control, when I find beautiful locally grown vegetables at the farmers market.
And, if you have a vegetable garden, you can understand that sometimes a whole lot of veggies get ripe all at the same time.
This is a fantastic go to recipe that puts fresh produce to good use.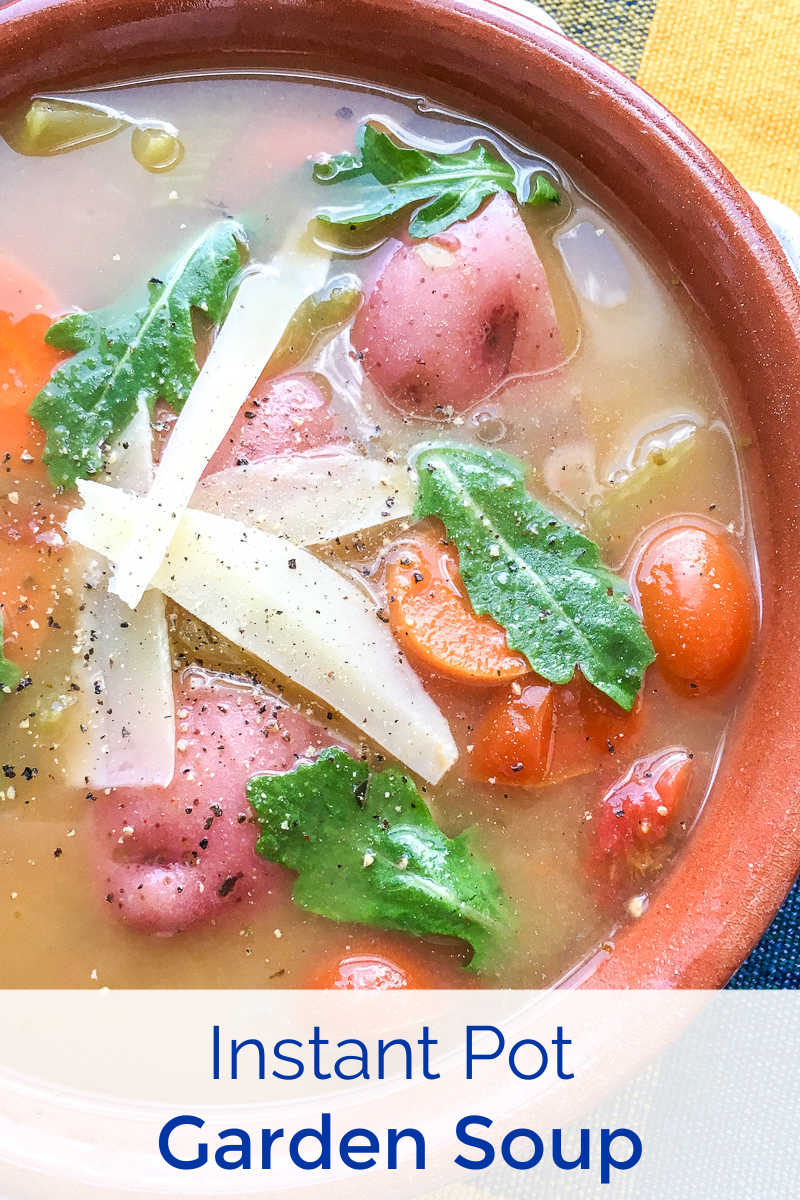 You can follow my recipe exactly, but it is really meant to be flexible.
Use this as a guide and adjust the veggies based on what you have on hand and what your family prefers.
I like leaving the vegetables chunky, but you can chop yours smaller.
If you don't want any chunks at all, go ahead and use your immersion blender to make it smooth.
This simple soup is big on flavor and easy to make.
Enjoy!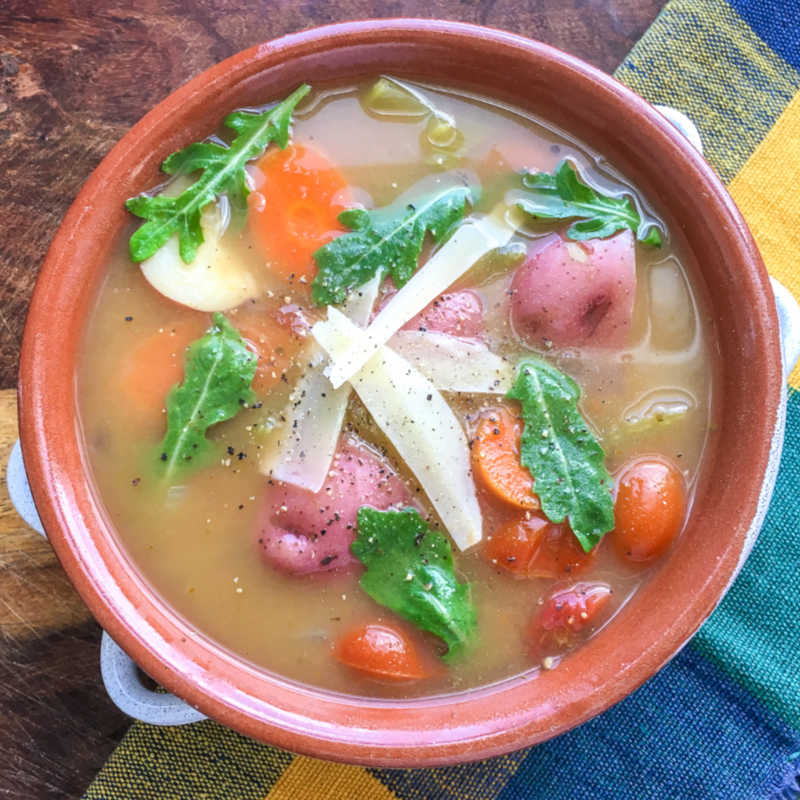 Instant Pot Farmers Market Soup Recipe
Prep time 20 minutes
Active cook time 8 minutes (+ time to come to pressure)
Natural Release 10 minutes
Serves 4-6
Ingredients
1 T Extra Virgin Olive Oil
4 Celery Stalks, chopped
3 cloves Garlic, minced
4 Carrots, sliced
1 Red Onion, chopped
Salt and Pepper to Taste
6 cups Vegetable Broth
1 lb. Red Potatoes
1 pint Grape Tomatoes
2 cups Arugula
2 T Lime Juice
Optional Garnish: Parmesan Cheese
Supplies
Instructions
1) Set Instant Pot to "saute." Add extra virgin olive oil, chopped celery, minced garlic, carrot slices and chopped onion. Salt and pepper to taste. Stir occasionally for about 5 minutes. Stir in vegetable broth and turn the Instant Pot off.
2) Cut red potatoes into bite size wedges and chop tomatoes. Add to the Instant Pot and lock the lid into place. Switch the vent to "sealing" and select the manual setting for 3 minutes.
3) Allow pressure to release naturally for 10 minutes. Then, manually release remaining pressure and remove lid.
4) Stir in arugula and lime juice. Add more salt and pepper, if desired.
5) Serve into soup bowls and top with grated or shaved Parmesan cheese.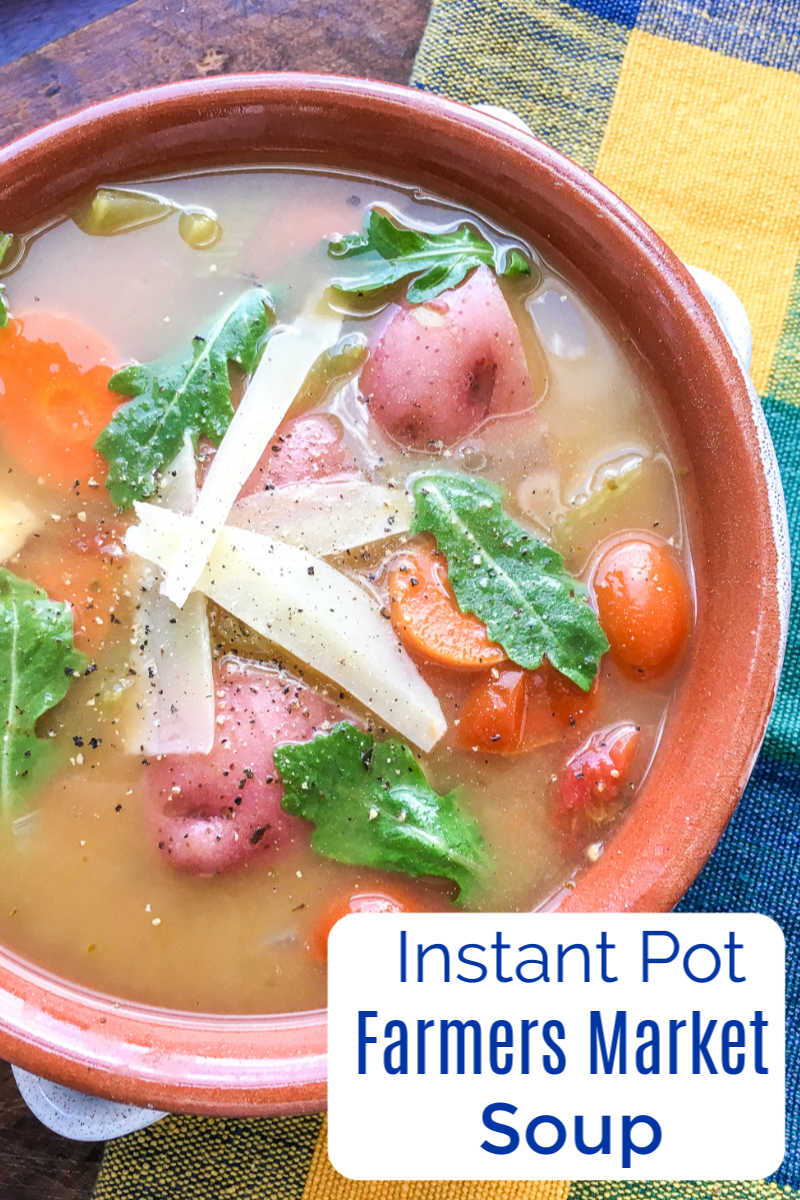 More Recipes from Mama Likes To Cook
Check out my other dinner recipes, so you can get more tasty inspiration.
Slow Cooker Soup Recipes
Stovetop Soup Recipes
Instant Pot Soup Recipes
Cold Soup Recipes