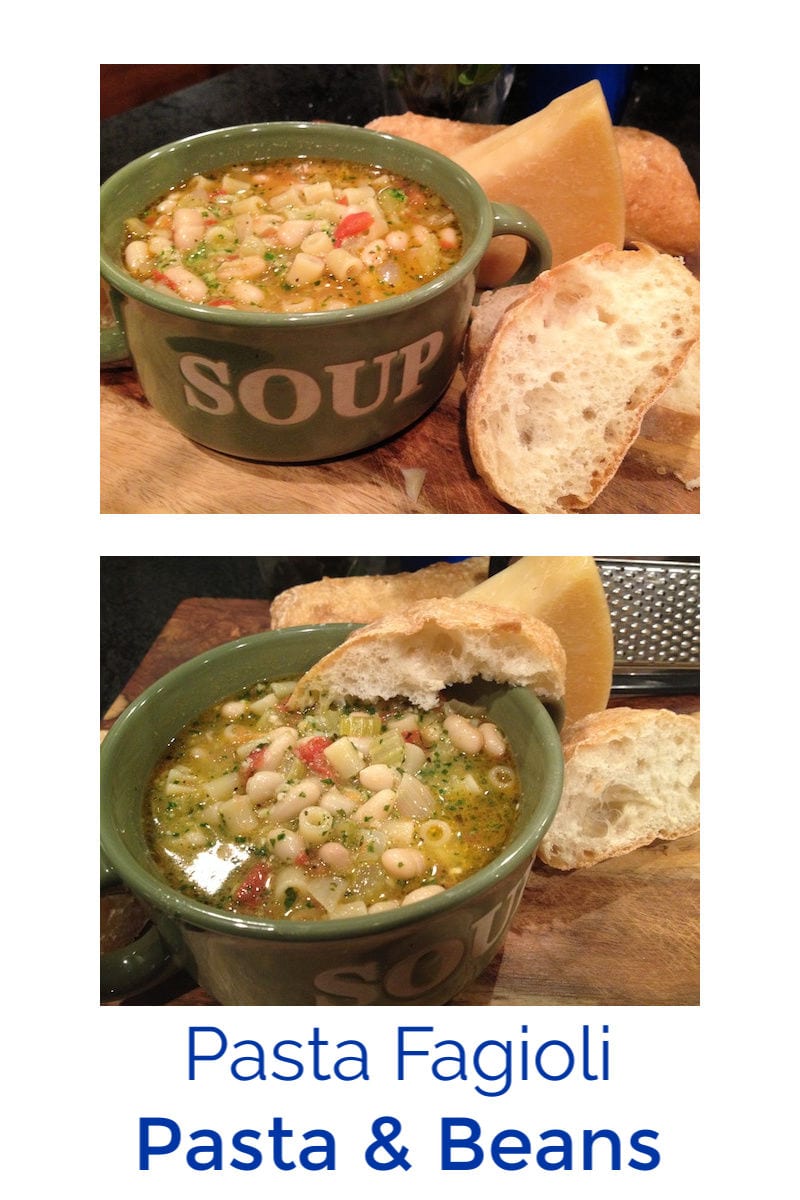 Italian Pasta and Beans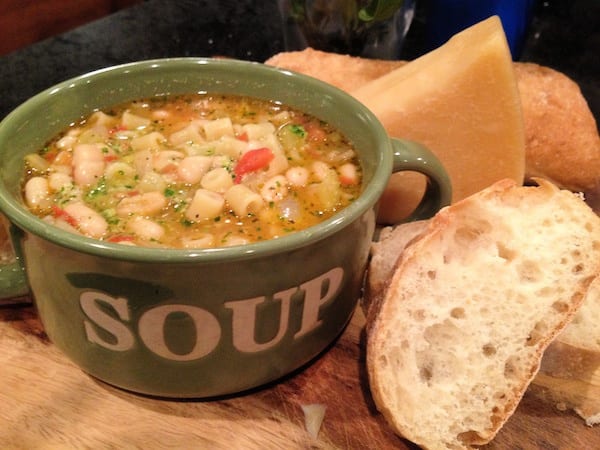 This hearty Italian soup recipe is great for a satisfying meal, since it's made with good for you ingredients.
Pasta fagioli means pasta and beans in Italian, which is exactly what this soup is.
Traditionally, small round Ditalini pasta is used, but another shape can be substituted.
The beans, of course, are cannellini beans, which are very common in Italian cooking.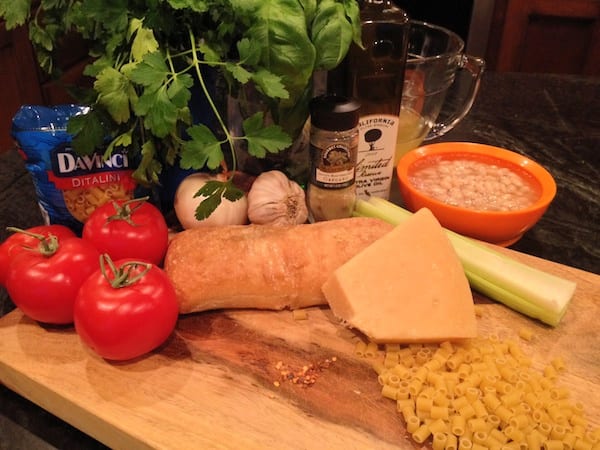 Fresh herbs are always my first choice, but dried oregano and basil are fine in the recipe.
Top the pasta and bean soup with parmesan cheese, if you'd like.
And serve it with a good crusty bread.
Yum!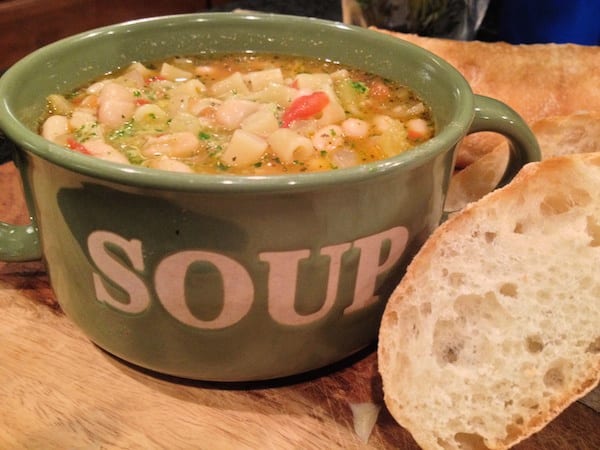 Pasta Fagioli Italian Soup Recipe
Ingredients
3 T Extra Virgin Olive Oil
3 stalks Celery, chopped
1 White Onion, chopped
4 cloves Garlic, minced
4 cups Vegetable Stock
1 t Dried Oregano (or 1 T Fresh Oregano)
1 t Dried Basil (or 1 T Fresh Basil)
3 sprigs Fresh, finely chopped
5 Tomatoes, chopped
1 cup Uncooked Ditalini or Elbow Pasta
1 can Cannellini Beans (15 oz.)
Salt and Black Pepper to Taste
Supplies
Soup Pan
Chef Knife
Instructions
1) Add extra virgin olive oil to a soup pan and set to medium- high heat on the stove. When hot, add chopped celery, onions and garlic and cook until tender, but not browned.
2) Pour in 2 cups of vegetable broth and tomatoes and season with oregano, basil and rosemary. Simmer on low for about 20 minutes.
3) Add uncooked pasta to the pan and cook for about 10 minutes until tender.
4) Pour beans, including the liquid in the can, and remaining 2 cups of vegetable broth. Cook for another 5 to 10 minutes until heated through. Add salt and pepper to taste.
5) Serve immediately. Enjoy!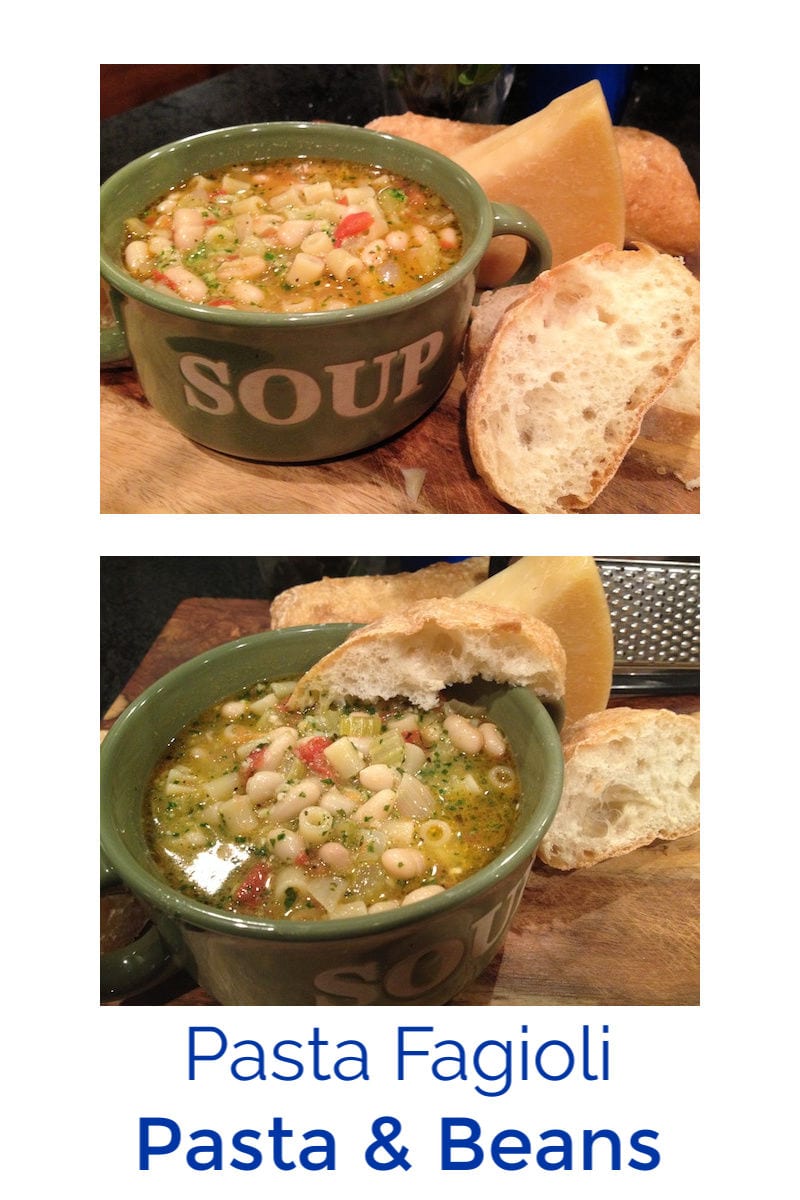 More Recipes from Mama Likes To Cook
Check out my other dinner recipes, so you can get more tasty inspiration.
Following are some of my delicious soup recipes.
Then take a look at the rest of my vegetarian recipes, so you can have even more delicious fun in the kitchen!