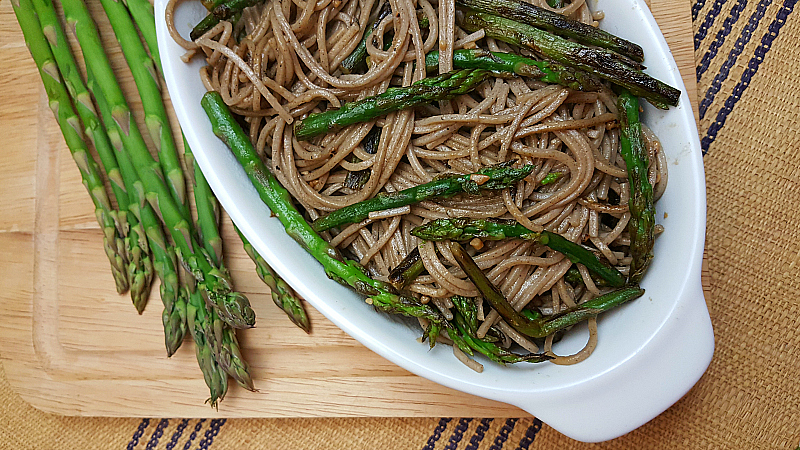 Asparagus has been so good this year, and this lemon garlic asparagus recipe is amazing! Each time I go shopping, I buy a few more pounds of this delicious vegetable. It's been finding it's way into my breakfasts, lunches and dinner.
Lemon garlic asparagus goes well with pasta and makes a satisfying lunch that is vegetarian and vegan. I used buckwheat soba noodles when I made it this time. You can easily substitute another kind of pasta. Even regular spaghetti is good in this recipe.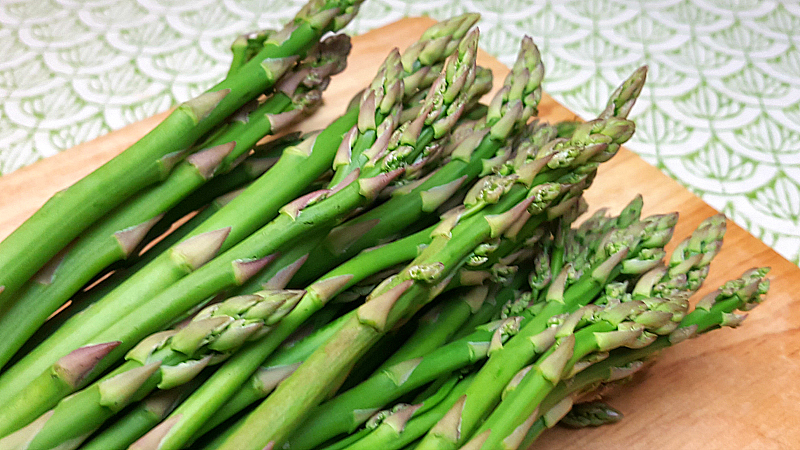 Lemon Garlic Asparagus with Pasta
Ingredients:
1 lb. Asparagus, trimmed and cut into thirds
1 T Olive Oil
2 T Minced Garlic
1 T Soy Sauce
2 t Lemon Juice
8 oz. pkg. Pasta
Instructions:
Prepare pasta according to package directions.
Set burner to high and heat olive oil in a skillet.
Add asparagus. Stir occasionally until charred.
Reduce heat to low and add minced garlic. Cook for a few more minutes.
Add pasta, soy sauce and lemon juice to the pan. Stir together.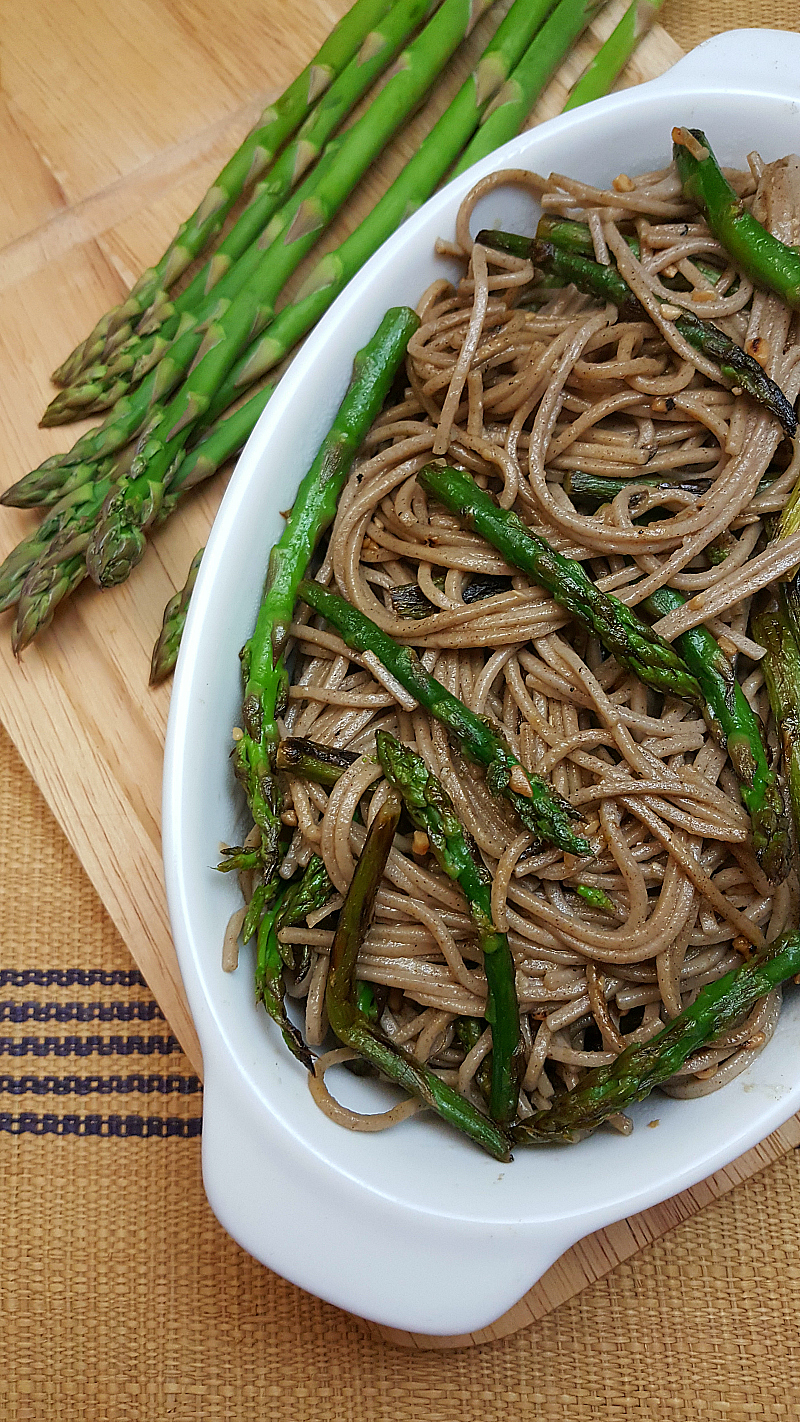 Check out my other vegetarian recipes, so you can get more kitchen inspiration.