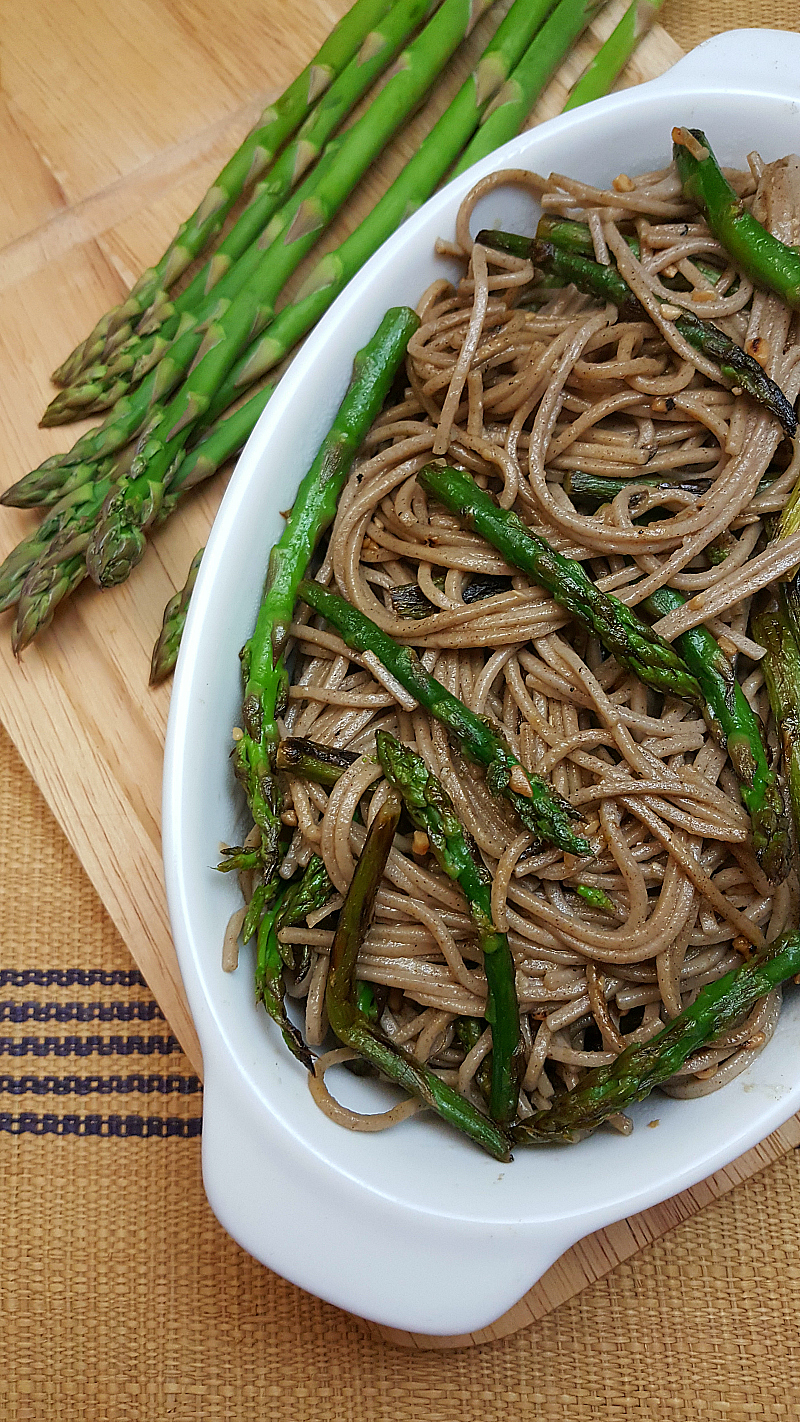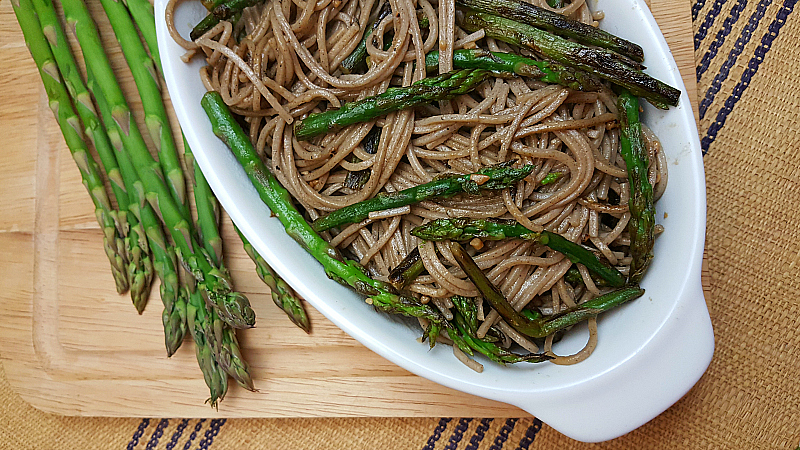 Charred Lemon Garlic Asparagus Served with Pasta
Asparagus has been so good this year, and this lemon garlic asparagus recipe is amazing!
Each time I go shopping, I buy a few more pounds of this delicious vegetable.
Prices are great, and flavor is at its peak.
The veggie has been finding it's way into my breakfasts, lunches and dinner.
Lemon garlic asparagus goes well with pasta and makes a satisfying lunch or dinner that is vegetarian and vegan. I used buckwheat soba noodles when I made it this time.
You can easily substitute another kind of pasta.
Even regular spaghetti is good in this recipe.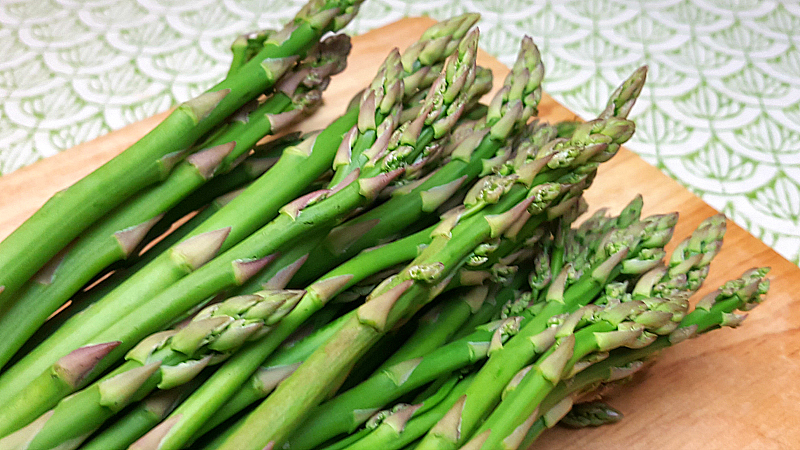 Lemon Garlic Asparagus with Pasta
Ingredients:
1 lb. Asparagus, trimmed and cut into thirds
1 T Olive Oil
2 T Minced Garlic
1 T Soy Sauce
2 t Lemon Juice
8 oz. pkg. Pasta
Instructions:
Prepare pasta according to package directions.
Set burner to high and heat olive oil in a skillet.
Add asparagus. Stir occasionally until charred.
Reduce heat to low and add minced garlic. Cook for a few more minutes.
Add pasta, soy sauce and lemon juice to the pan. Stir together.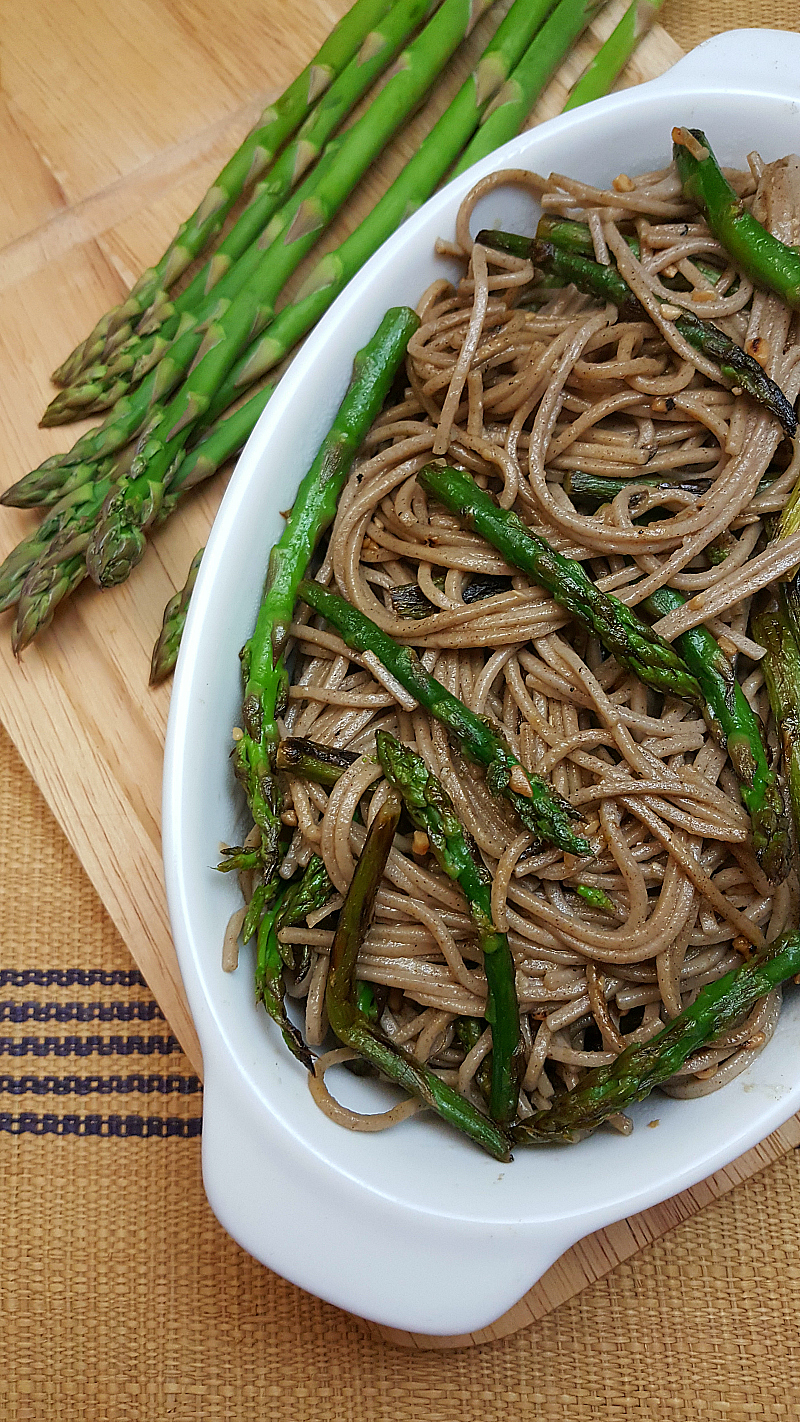 More from Mama Likes To Cook
Check out my vegetarian recipes, so you can get more great ideas for baking, cooking, blending and juicing.
Lemon Dessert Recipes
Dinner Lemon Recipes
Lemon Drink Recipes
Pasta Recipes
Shop Now
For a beautiful assortment of kitchen necessities and food gifts for the whole family, check out the current deals at these online stores.
Are you ready to have some delicious fun in the kitchen?