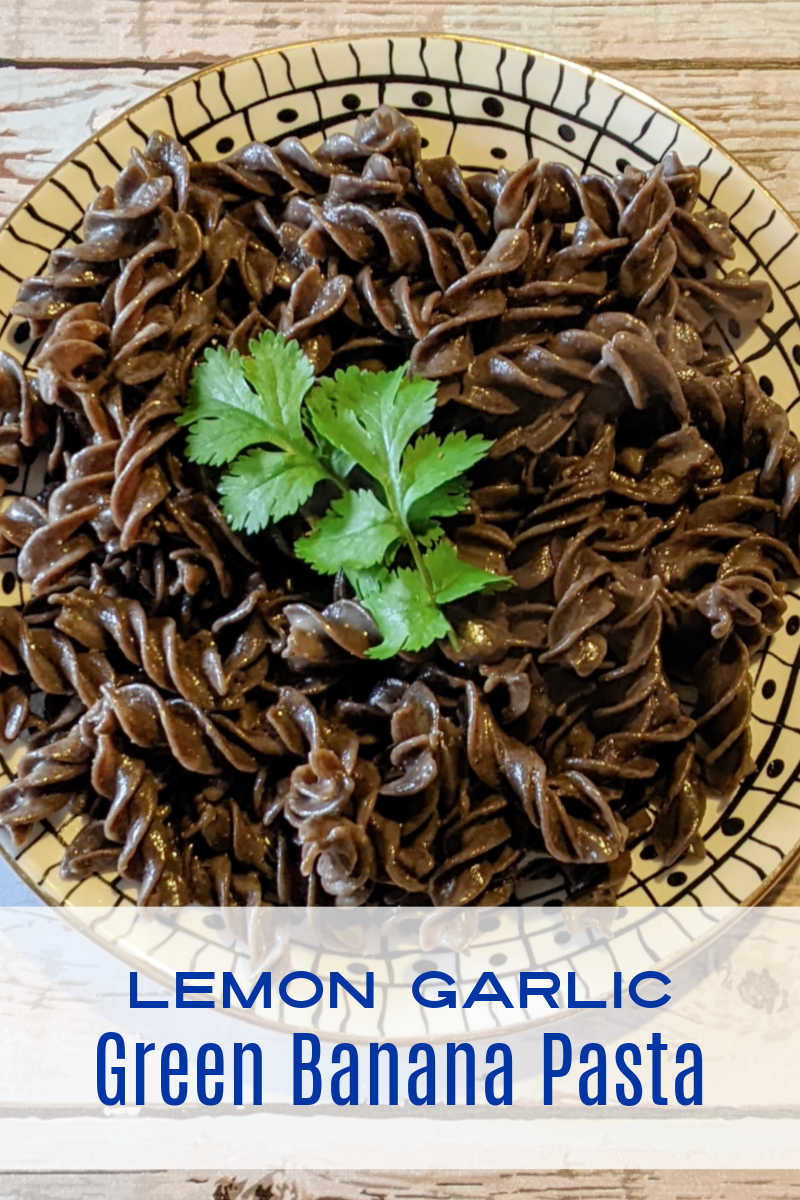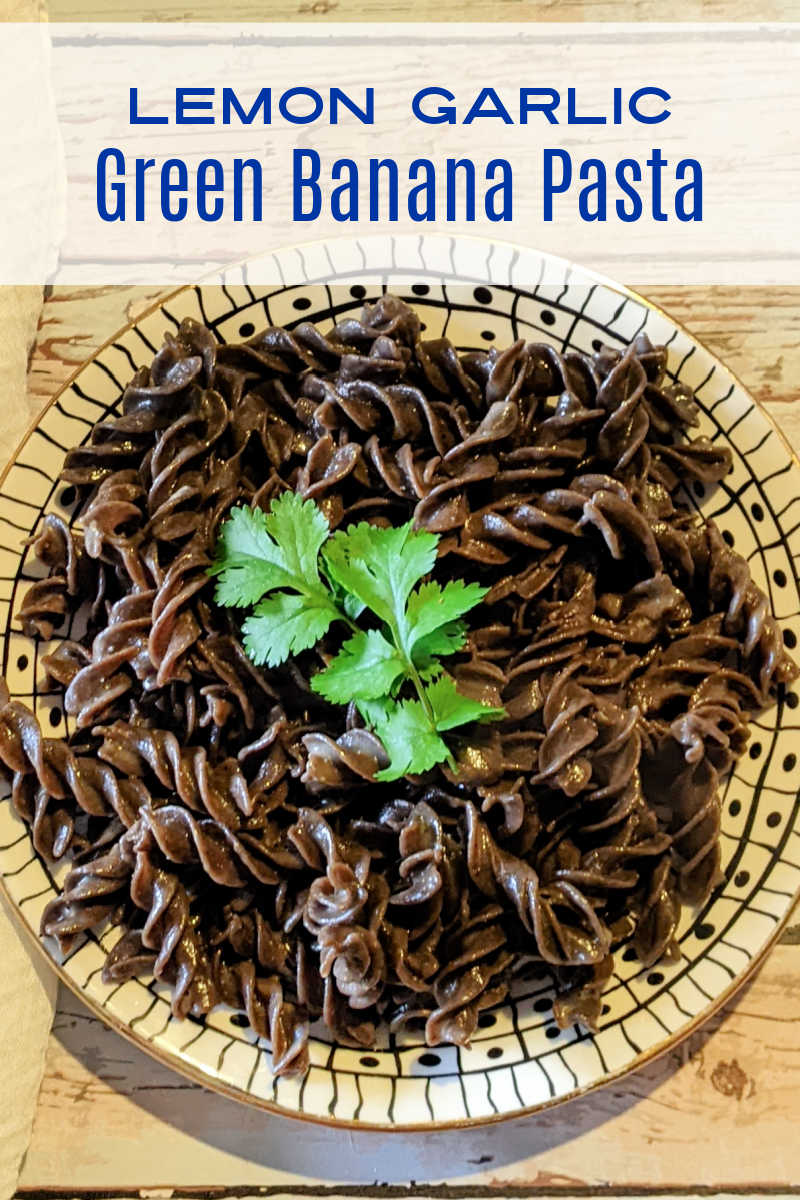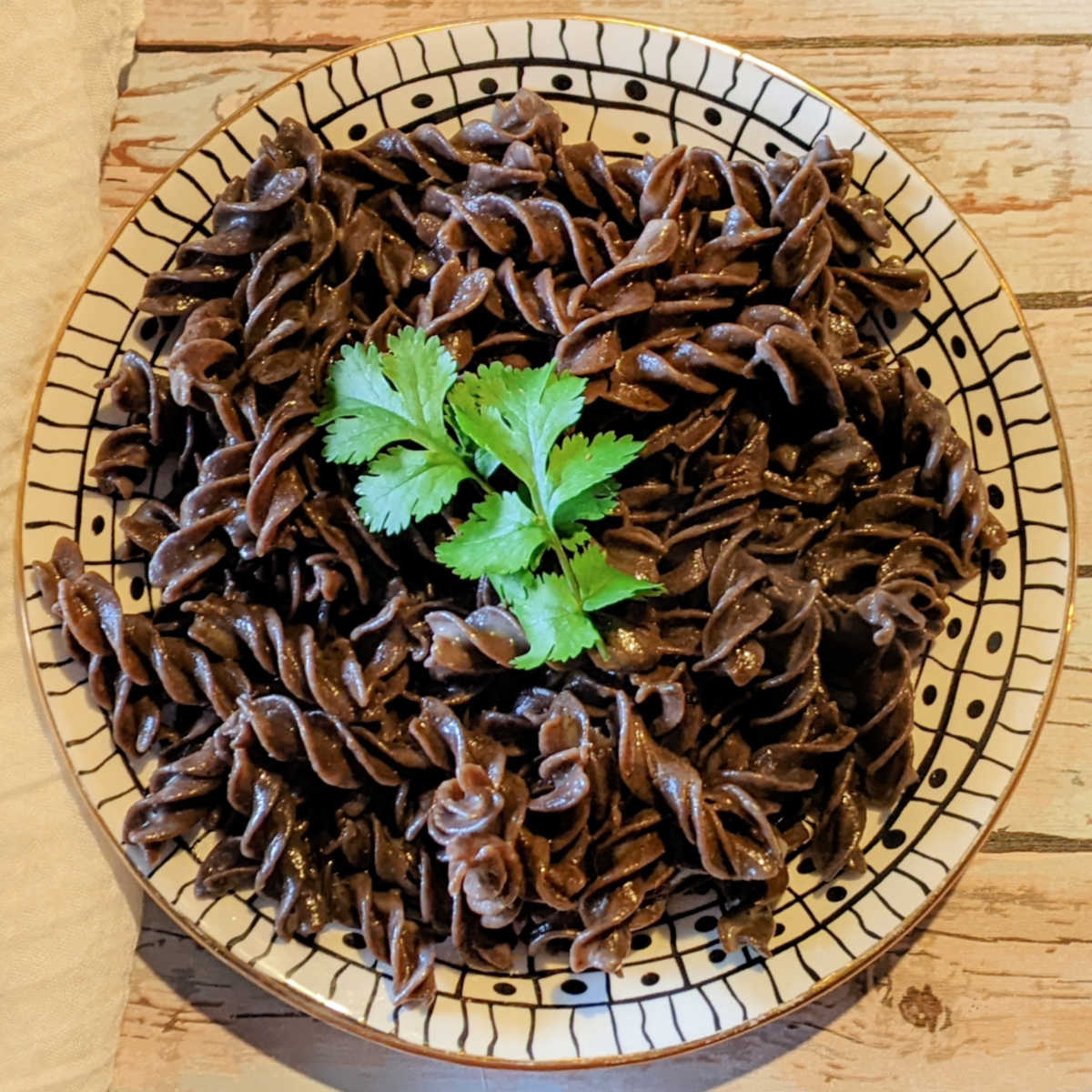 This green banana pasta recipe with lemon and garlic is delicious, and I don't even notice that the pasta is gluten-free.
The taste and texture are fantastic and the dark color is fun.
To be honest, I have been disappointed with other gluten-free pastas that make me miss the smooth texture of regular pasta.
Solely Green Banana Pasta can be enjoyed by those who must follow a gluten-free diet and anyone else who enjoys a good pasta meal.
The lemon garlic pasta recipe is simple, so the pasta itself really shines as the star of this dish.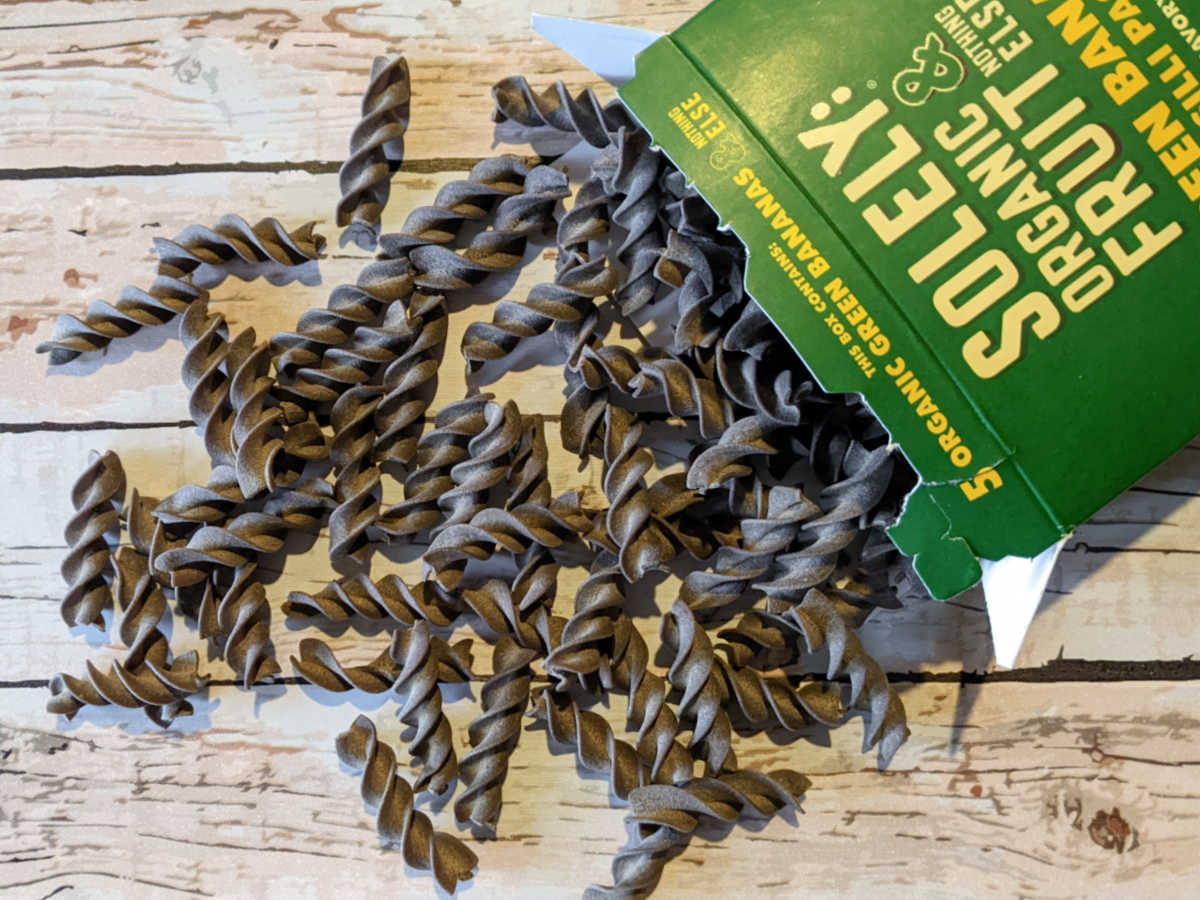 Green Banana Pasta
Solely specializes in clean food, so I have been enjoying their dried fruit and fruit gummies for awhile now.
When I heard that they now have pasta, I had to try it.
Green Banana Pasta has a very short ingredient list with just one ingredient, green banana.
That's it.
There are no fillers or preservatives of any kind.
Green banana is formed into dry corkscrew shaped fusilli pasta that is shelf stable and can be stored in your pantry with other pasta products.
It doesn't taste like sweet bananas, but has more of a 'neutral' pasta taste.
The pasta is gluten-free, paleo-friendly, non-GMO and USDA Organic.
Most importantly, it is also absolutely delicious and has great texture that is like "regular" pasta.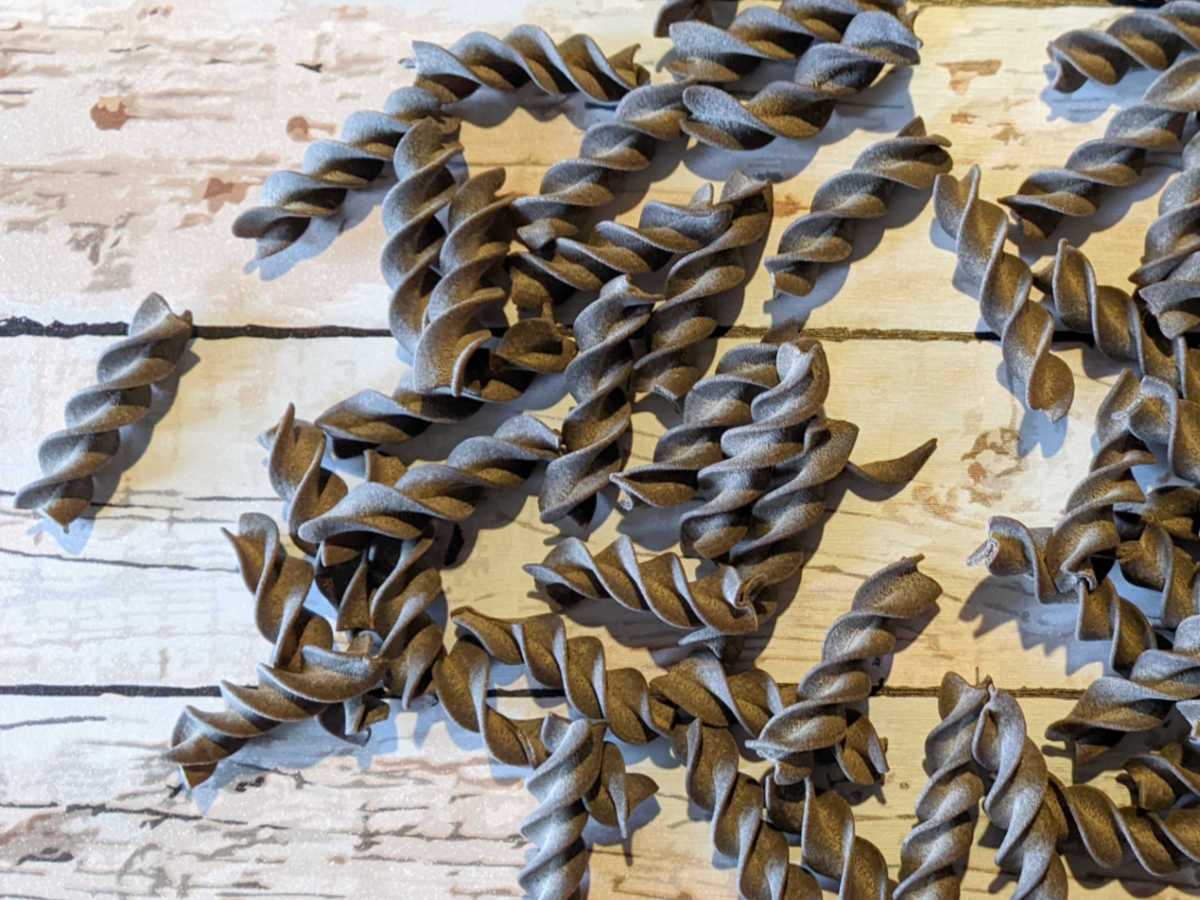 Butter
I used regular butter, when I made this recipe and it was really good.
If you want to make this recipe vegan and dairy-free, you can use a plant based alternative.
Recently, I tried Violife Plant Butter and really like the flavor and the way it melts.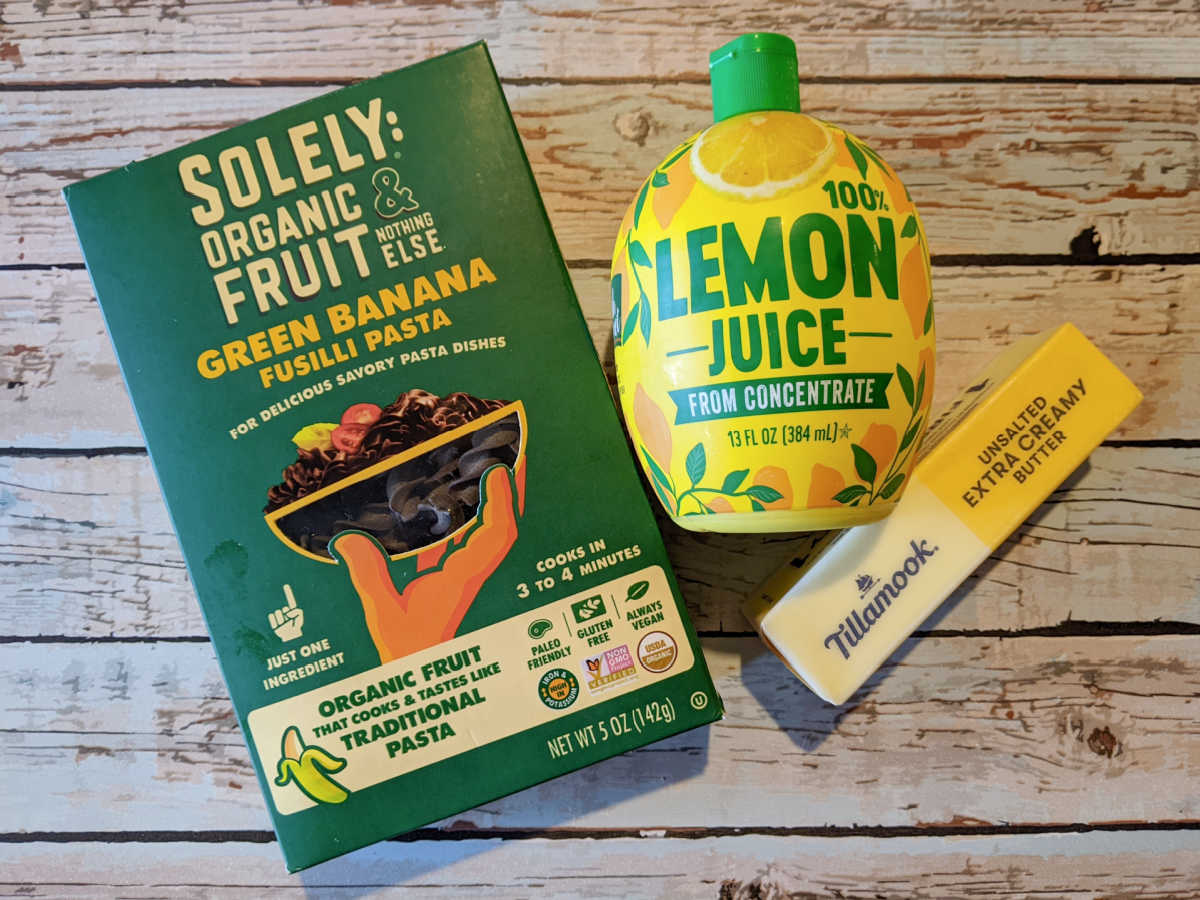 Lemon Juice
You have options, when it comes to lemon juice.
A fresh lemon typically has 2 to 3 tablespoons of juice, so a single lemon is more than enough for this recipe.
Fresh lemons are great, but I don't always have them on hand.
I do, however, generally have a squeeze bottle of lemon juice in my refrigerator.
Stick with 100% lemon juice, not one that has fillers or sugar added, so you get good, natural lemon taste.
Granulated Garlic
It is easy to add the delicious flavor of garlic to dishes, when you use granulated garlic.
Granulated garlic, like garlic powder, is made from dried garlic, but the texture is coarse instead of a fine powder.
I prefer using granulated garlic for this recipe, since it is easy to sprinkle it throughout the dish for consistent flavor.
Garlic powder sometimes ends up in little clumps that aren't exactly pleasant, but you can avoid that by using granulated garlic.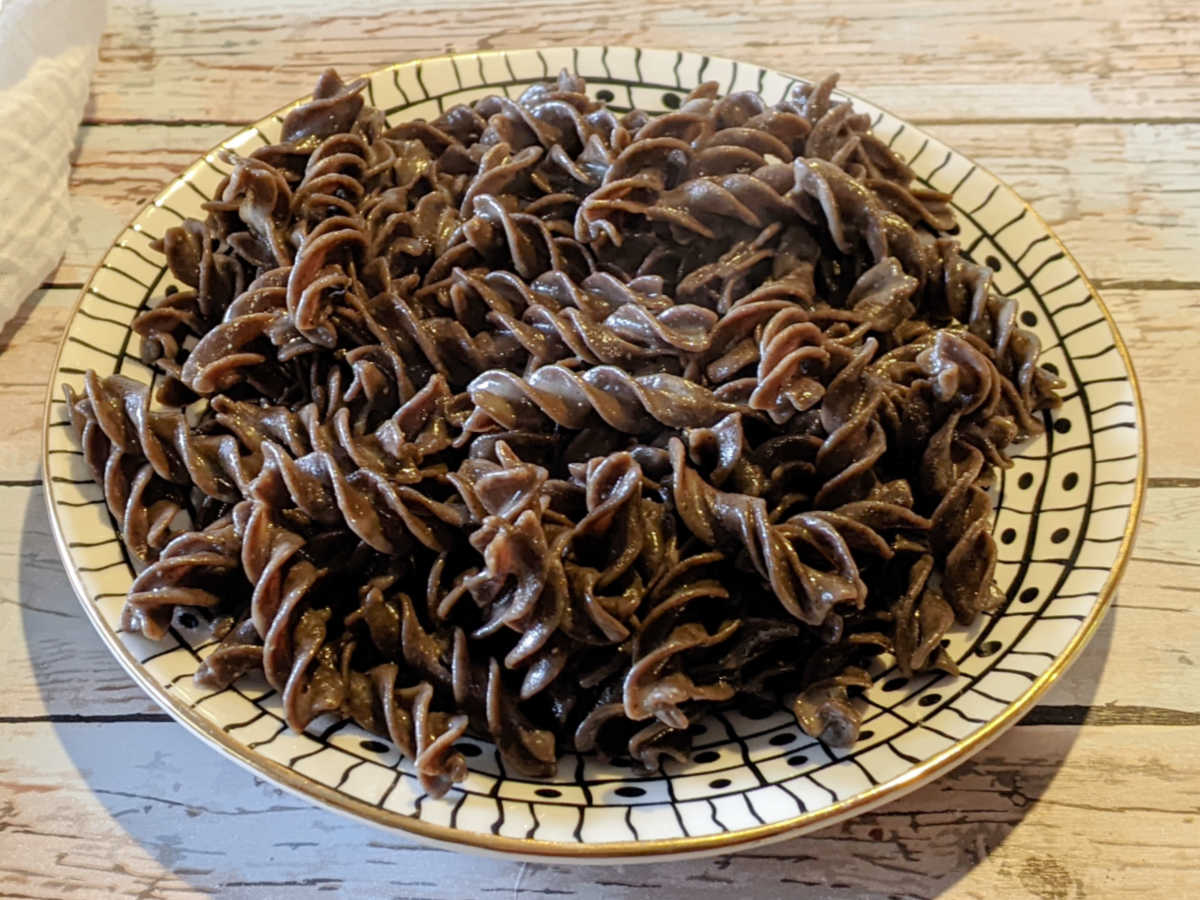 Lemon Garlic Green Banana Pasta Recipe
Prep. Time: 5 minutes
Cook Time: 3-4 minutes
Yield: 2-3 servings
Ingredients
1 5 oz. Box Green Banana Pasta
2 T Butter (or vegan Plant Butter)
1 T Lemon Juice
1 t Granulated Garlic
Salt and Black Pepper to Taste
Supplies
Saucepan
Measuring Spoons
Tongs
Instructions
1) Prepare pasta according to package instructions, boiling for 3 to 4 minutes. Drain.
2) Add butter, lemon juice, granulated garlic and salt and black pepper to taste. Toss gently with tongs to combine without damaging the pasta.
3) Serve and enjoy!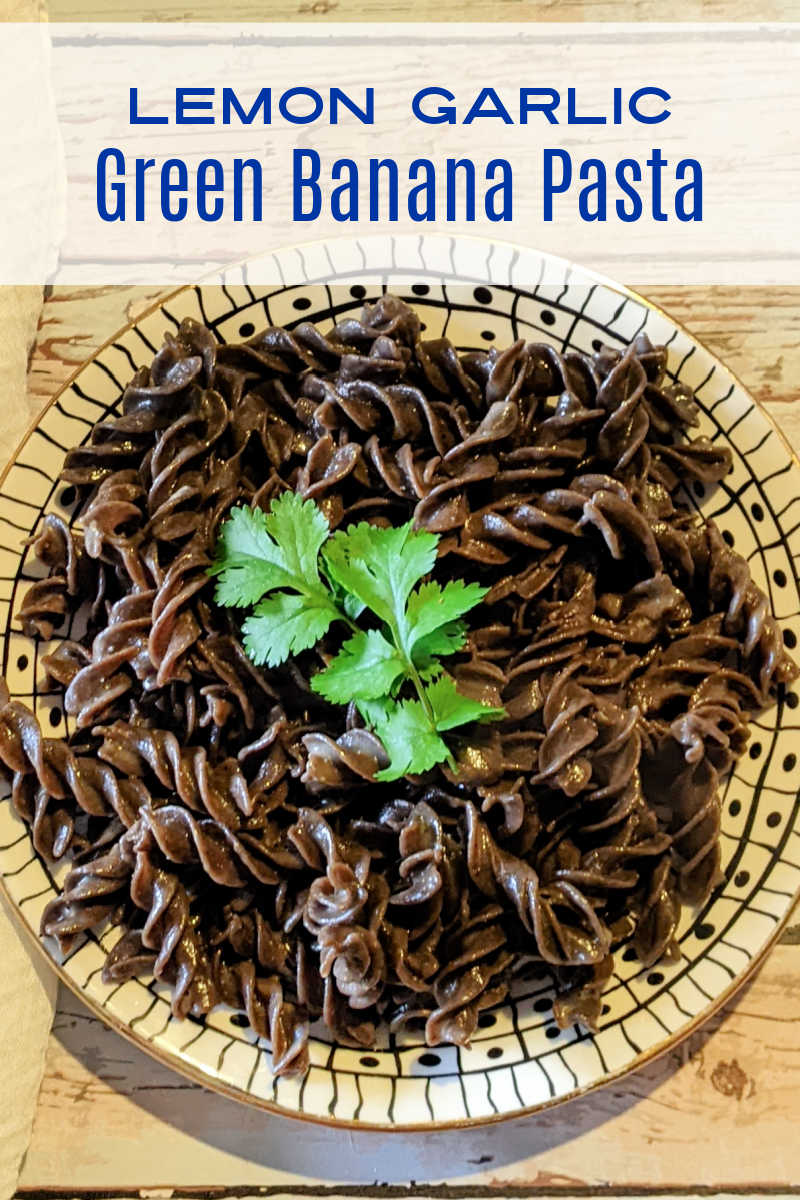 More from Mama Likes To Cook
Check out my vegetarian recipes, so you can get more great ideas for baking, cooking, blending and juicing.
Pasta Recipes
Banana Recipes
Lemon Dessert Recipes
Dinner Lemon Recipes
Lemon Drink Recipes
Shop Now
For a beautiful assortment of kitchen necessities and food gifts for the whole family, check out the current deals at these online stores.
Are you ready to have some delicious fun in the kitchen?