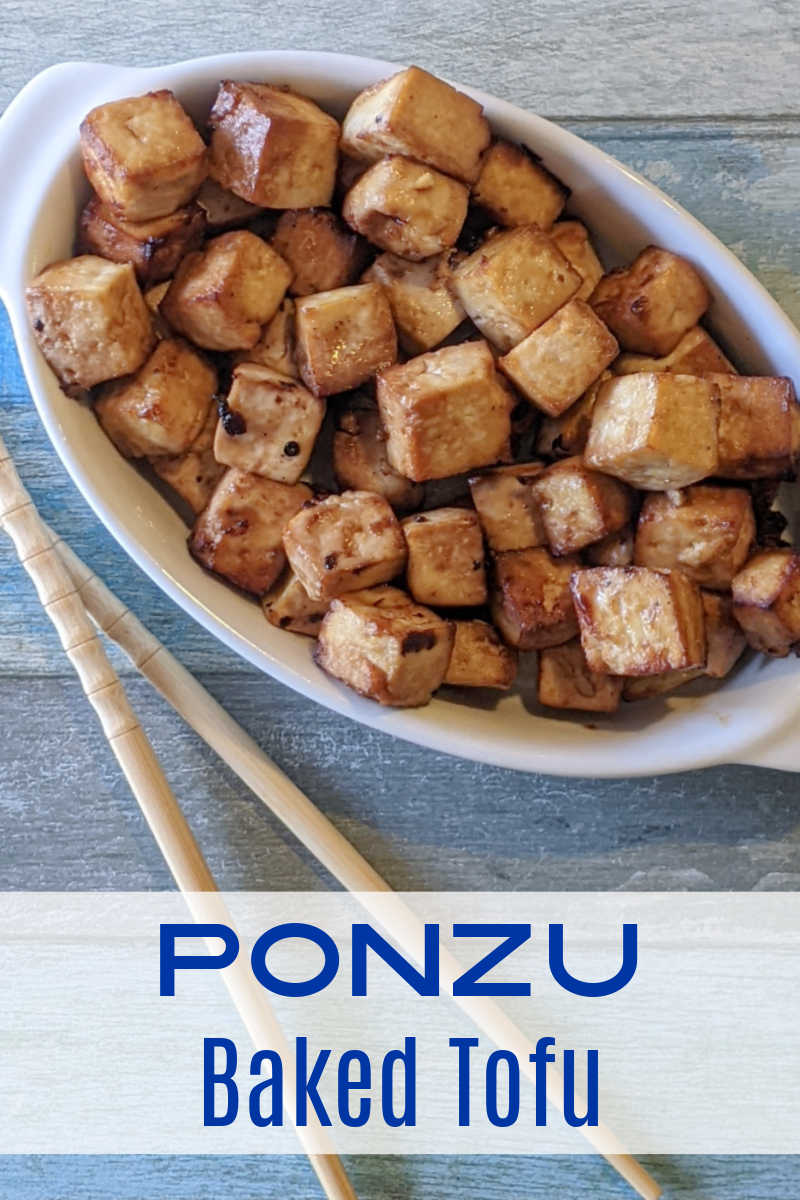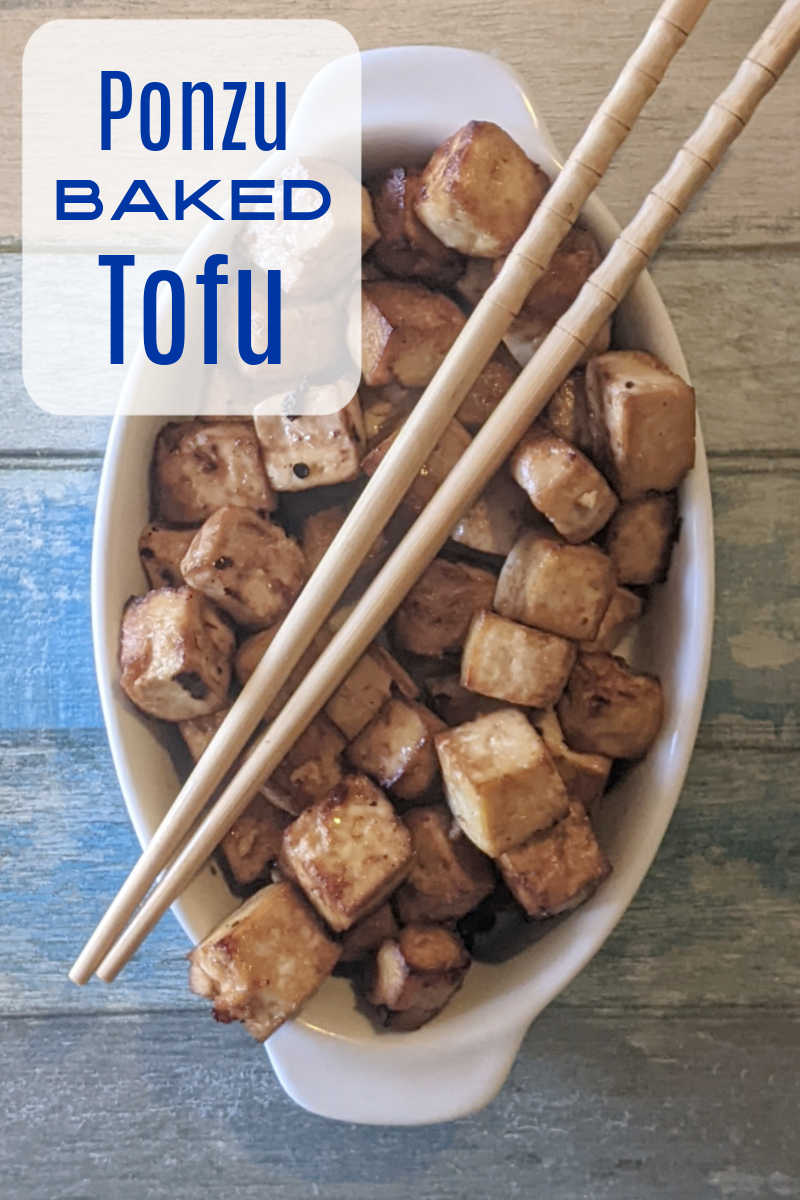 Baked Tofu with a Ponzu Marinade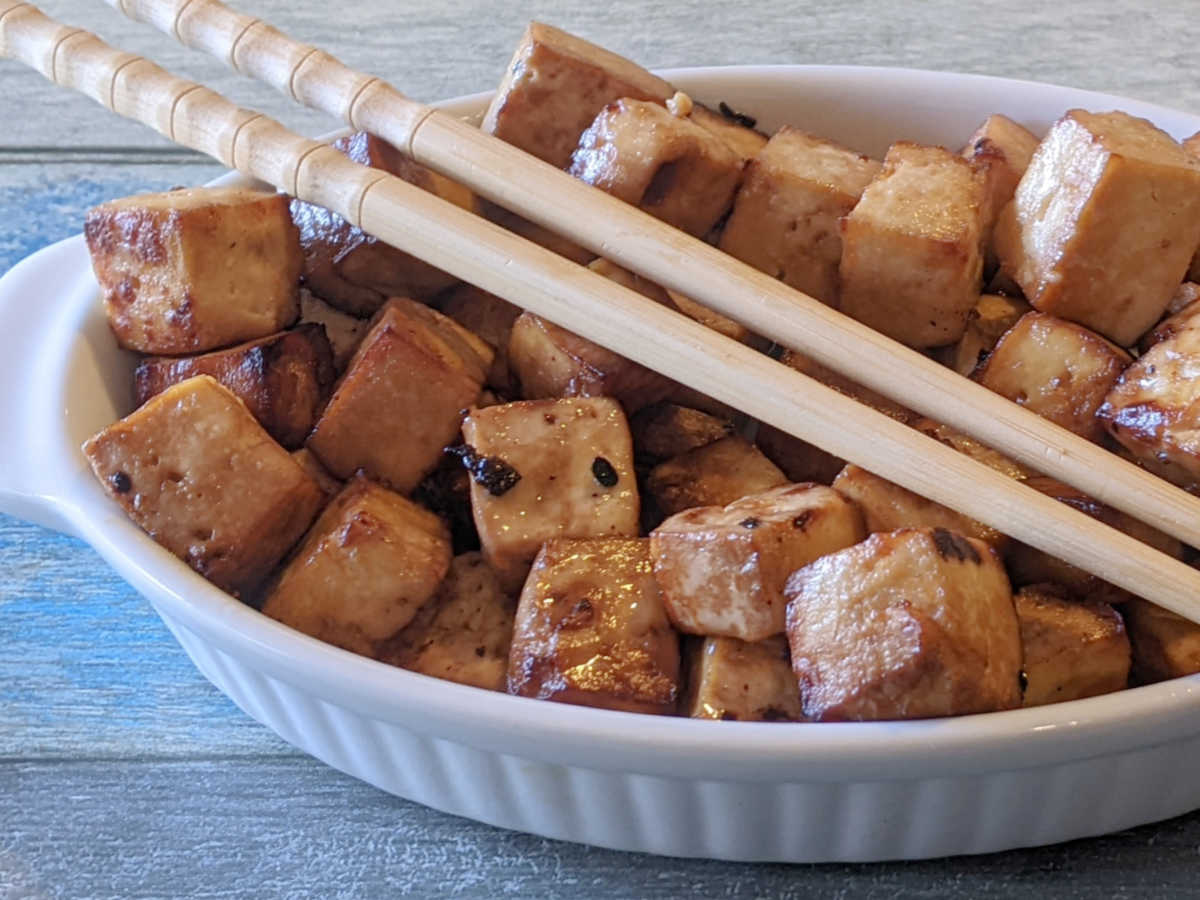 Easy to make ponzu baked tofu is a tasty appetizer on it's own, but it can also be the protein added to a healthy balanced meal.
The marinade is simple, so prep time is short which is great for busy people.
The tofu cubes need to marinate for at least 30 minutes, but the flavor is extra special when you plan ahead and soak the tofu overnight.
Baked tofu is crispy on the outside, but soft and creamy on the inside.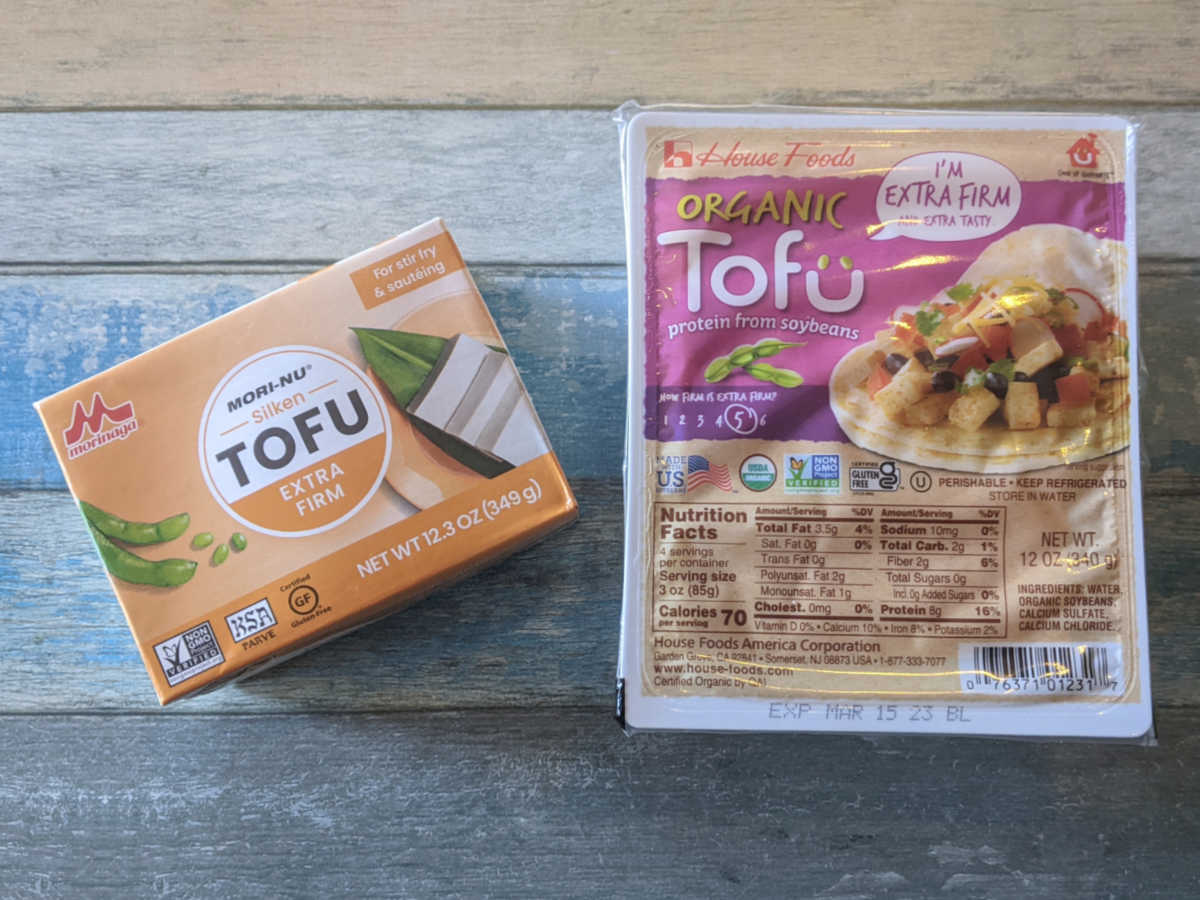 Soybean curd, more commonly referred to tofu, is soy milk that has been "curdled" and formed into a block.
It is high in protein, so is a great way to get the protein you need without eating meat.
Fresh packaged tofu is available in the refrigerated or there are excellent options for shelf stable tofu blocks to store in your pantry.
Extra firm tofu is used for this recipe, since it holds it's shape when it is cut into cubes.
Tofu packages range in size from about 12 ounces to 16 ounces, and any of these package sizes will work with the recipe.
Of course, you get more baked tofu with the larger package of tofu.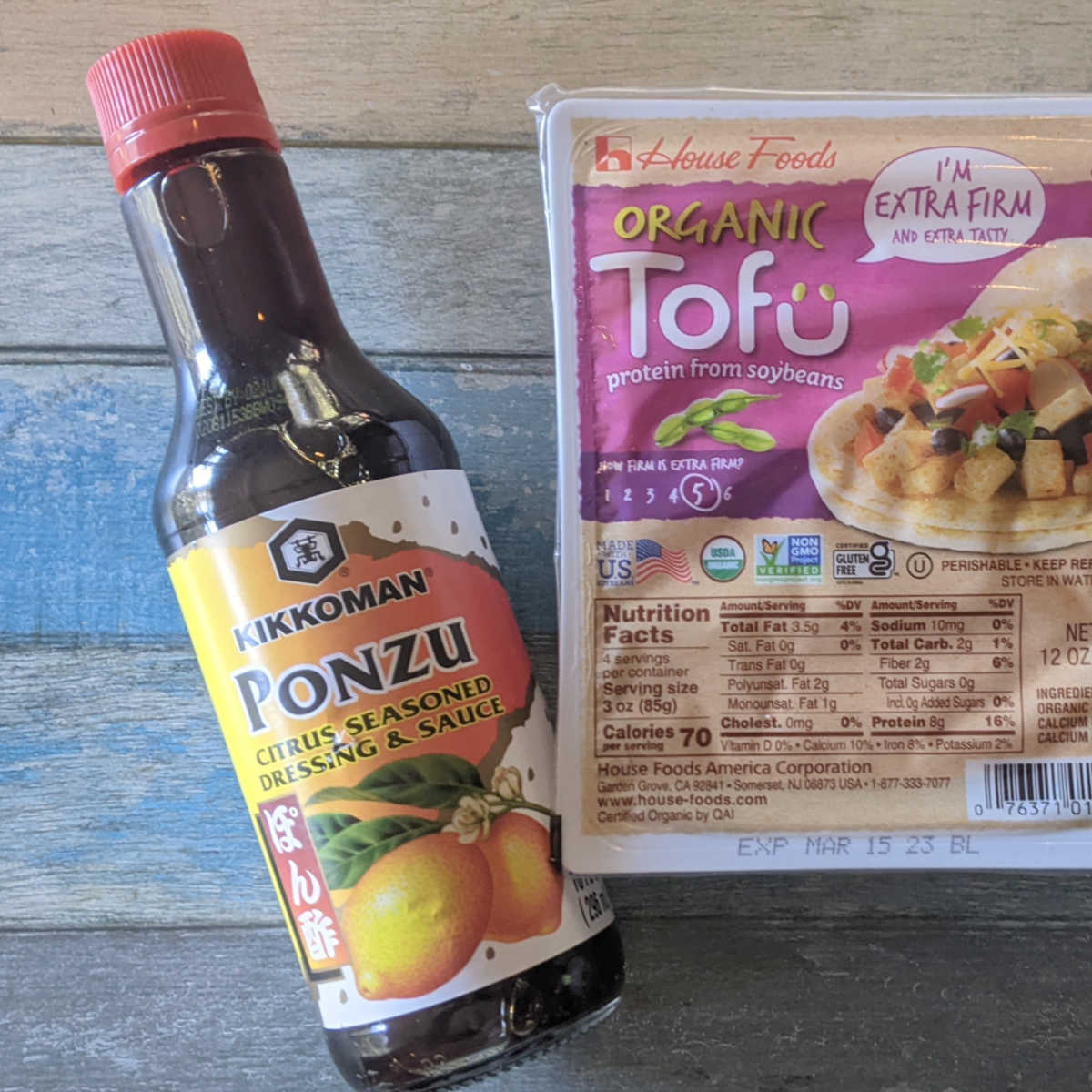 Ponzu Sauce
Delicious ponzu sauce is a classic Japanese condiment which gives food a bright and tangy flavor.
The sauce is typically a combination of soy sauce, rice wine vinegar and citrus, so it is used as an all around condiment.
It is typically found on a shelf near the soy sauce at grocery stores and is readily available online.
Ponzu adds a nice flavor to the marinade used for this easy baked tofu recipe.
Dark Soy Sauce
This recipe calls for dark soy sauce, instead of regular or light soy sauce.
I prefer it for the rich umami flavor it has, but it is also a bit less salty.
Other soy sauces can be substituted, but as a general rule, dark soy sauce is better for marinating.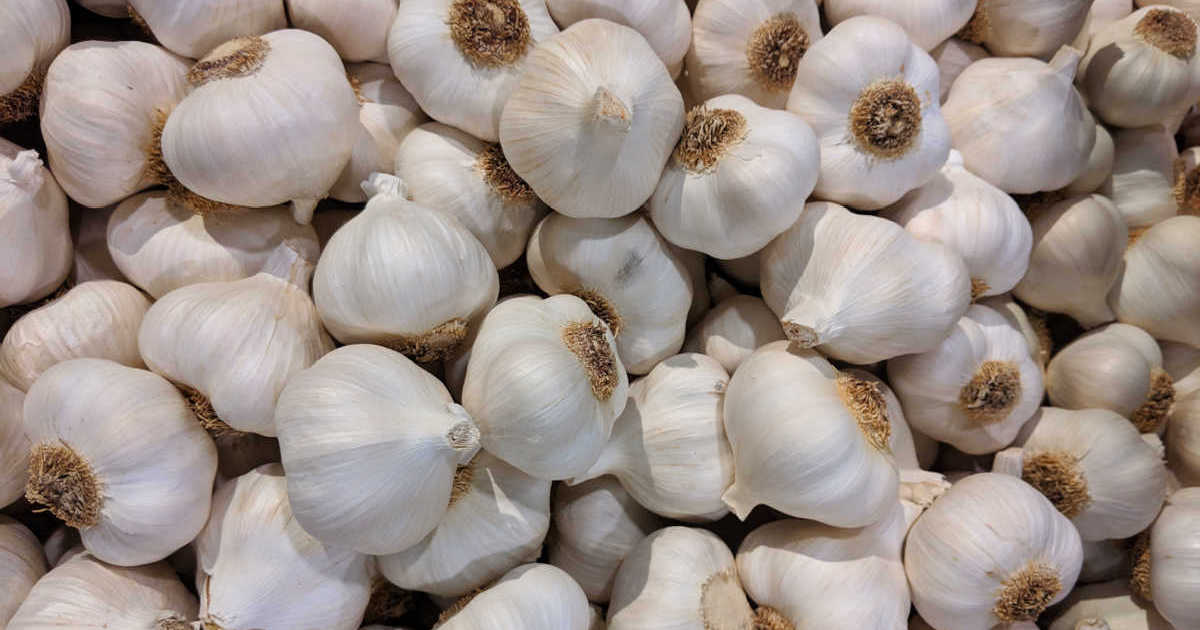 Garlic
Garlic is a bulb that has been cultivated as a food and medicine for thousands of years.
Yes, thousands of years.
It is related to onions, leeks, shallots and chives, but garlic has it's own unique flavor.
Some use it for it's health benefits, while others just like the flavor it gives to many savory dishes and even some desserts.
Fresh garlic gives wonderful flavor to this dish.
You can either buy a whole garlic bulb and peel the cloves or you can opt for packaged fresh garlic that is peeled and ready to use.
If you don't have fresh, minced garlic in a jar can be substituted.
Fresh is always my first choice, but jarred garlic is good to keep on hand for those times when you are out of fresh.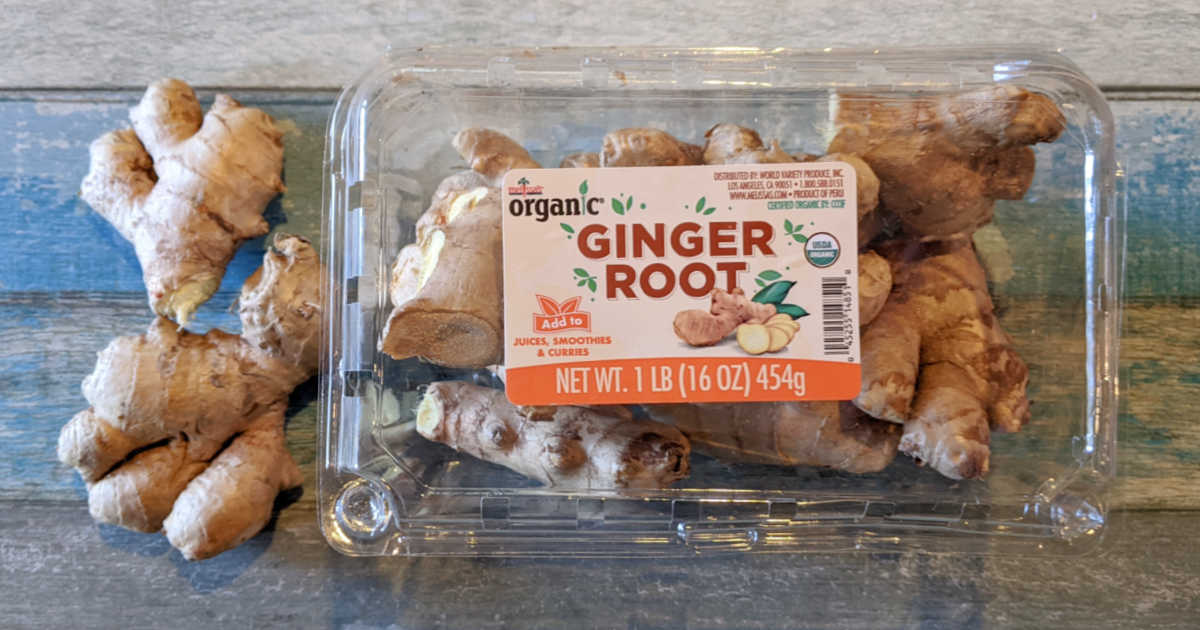 Ginger Root
Ginger is a spicy root that can be used to add flavor to a wide variety of sweet and savory food and drinks.
It can be used fresh, dried, ground, pickled and pureed, so I use it often.
I used fresh ginger root for this recipe, which gives it a nice kick of flavor.
Using fresh ginger can feel a bit intimidating, if you are unsure of how to prepare the oddly shaped root pieces.
The skin needs to be peeled prior to adding the ginger to the recipe.
My favorite easy way to do this is to scrape the ginger root with the side of a spoon to remove the skin.
Yes, a regular table spoon.
It's quick and easy to peel the ginger with a spoon and once you've tried it, you'll be ready to use fresh ginger often.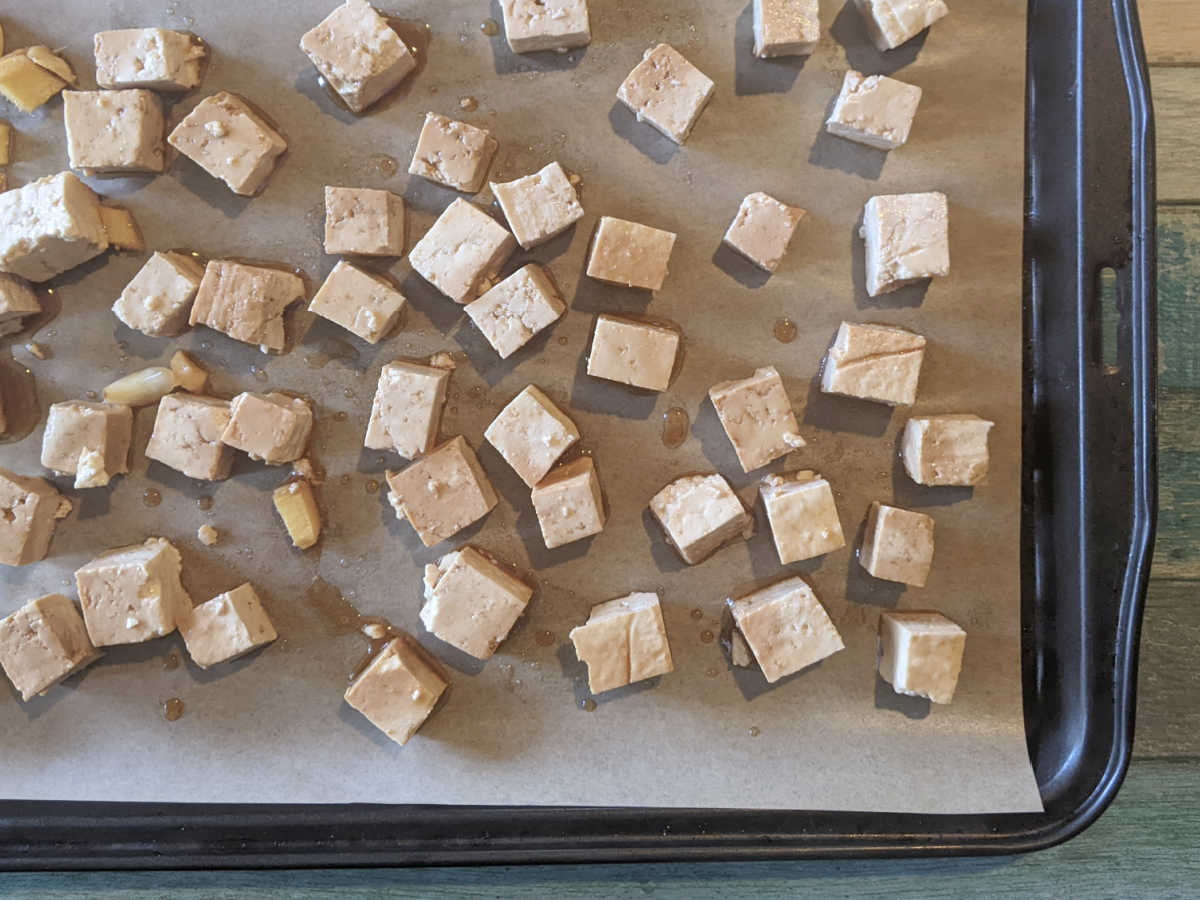 Parchment Paper
At my house, we use a lot of parchment paper.
It keeps the peppers from getting stuck to your baking sheet, but it also makes clean up super easy.
I get cut to size parchment paper sheets in bulk packages, since I do so much roasting on baking sheets.
If I need a smaller piece, I can just cut it with scissors.
They also have parchment in rolls that are great, if you will be using odd shaped pieces of parchment.
Either way, parchment paper is easy to use and a good time saver.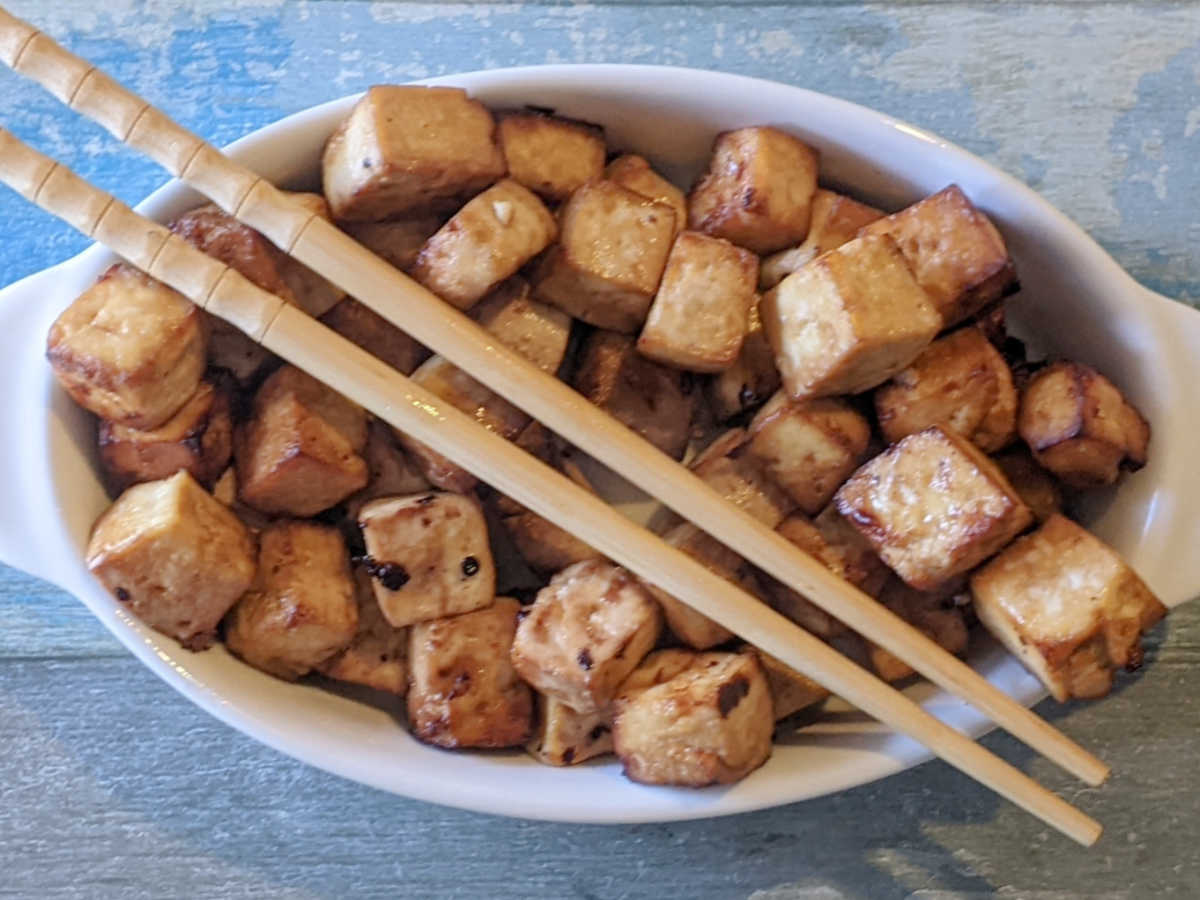 Ponzu Baked Tofu Recipe
Prep. Time: 30+ minutes (to marinate tofu)
Cook Time: 25 minutes
Yield: 4 servings
Ingredients
Extra Firm Tofu
1/2 cup Ponzu Sauce
2 T Dark Soy Sauce
4 cloves Garlic, minced
1 T Minced Fresh Ginger or Ginger Paste
Supplies
Chef Knife
Measuring Cup
Measuring Spoon
Whisk
Tongs
Bowls
Rimmed Baking Sheet
Parchment Paper
Instructions
1) Drain tofu, cut into cubes and place it in a bowl.
2) Make the marinade in a second bowl by whisking together the ponzu sauce, dark soy sauce, minced garlic and minced ginger.
3) Pour the marinade over the tofu cubes and let it marinate for at least 30 minutes. If you have planned ahead and can leave it in the refrigerator overnight, that's good, too.
4) Preheat your oven to 400 degrees.
5) Cover a baking sheet with parchment paper. Then, use tongs to arrange the marinated tofu on the parchment in a single later.
6) Bake for 20-25 minutes, turning the cubes over halfway through.
7) Serve as an appetizer as is or add to a salad or main dish.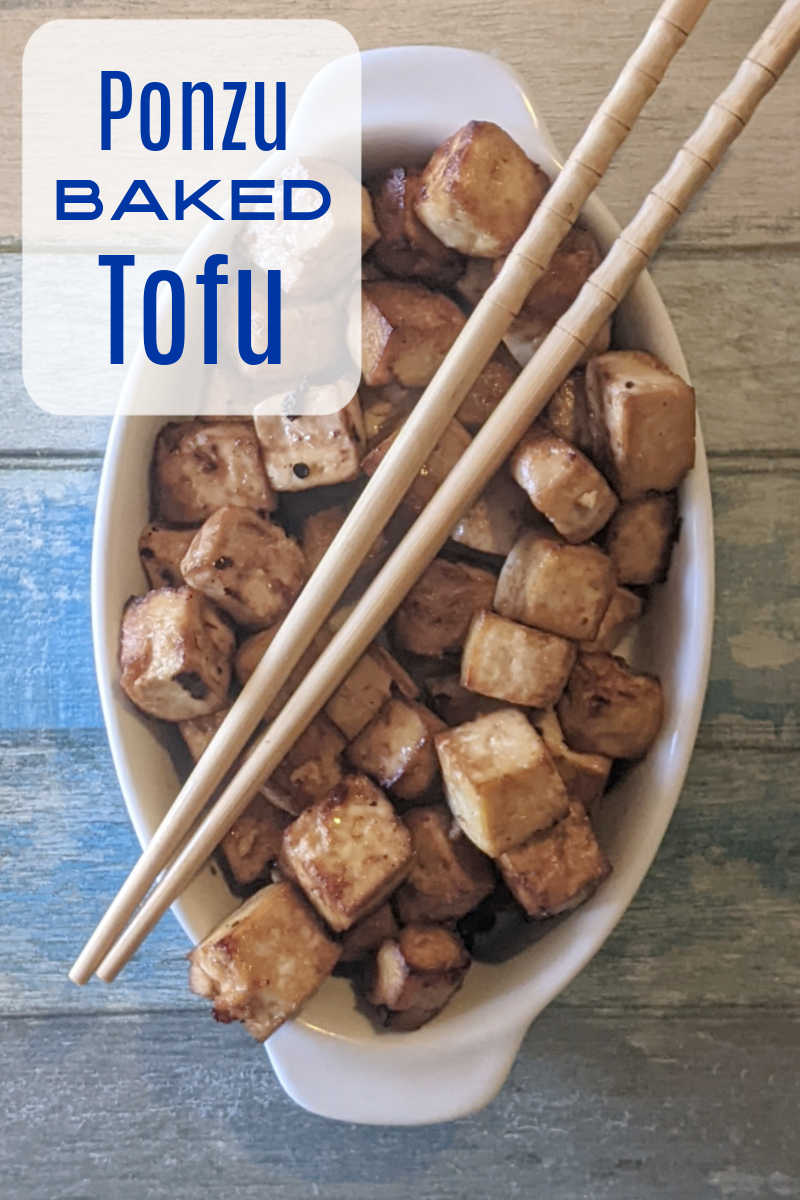 More from Mama Likes To Cook
Check out my vegetarian recipes, so you can get more great ideas for baking, cooking, blending and juicing.
Tofu Recipes
Ginger Recipes
Garlic Recipes
Shop Now
Check out the current deals at these online stores, so you can save on kitchen tools, food and drink.
So, are you ready to have some delicious fun in the kitchen?