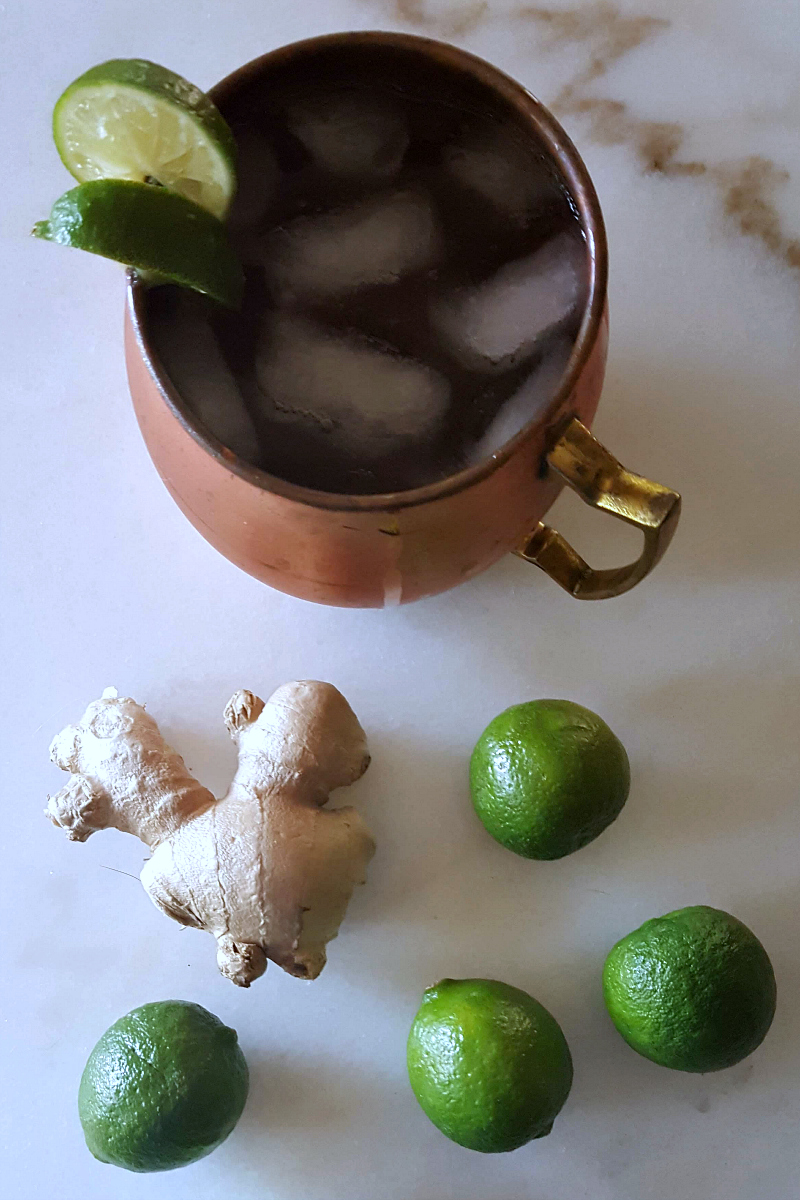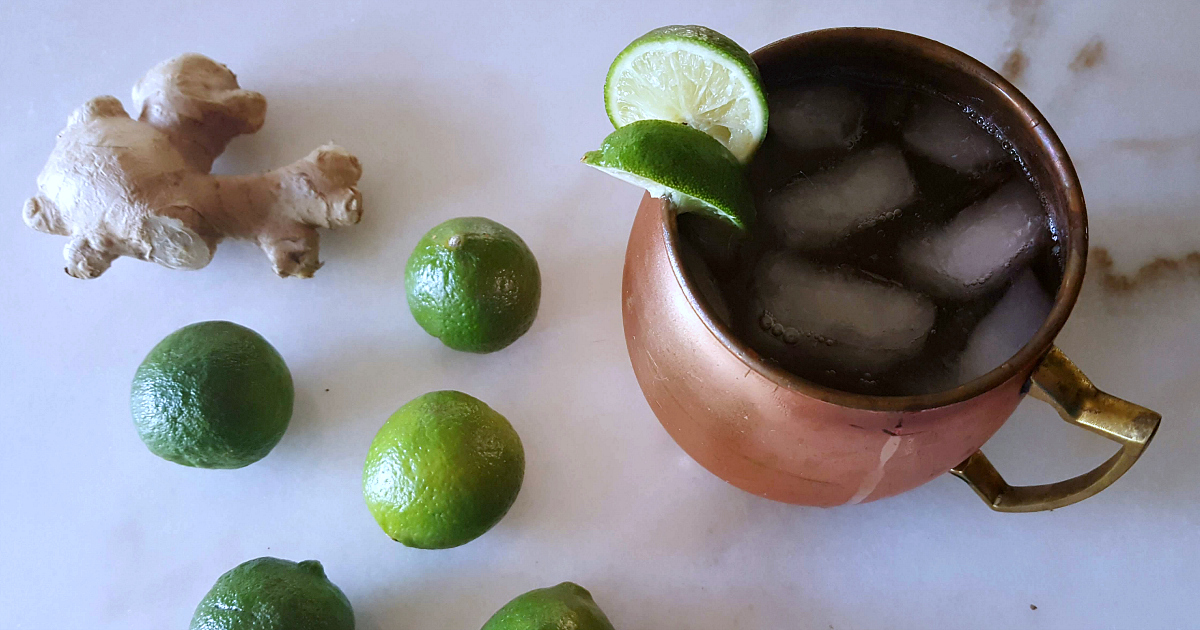 Cocktail: Bourbon Mule
A Bourbon Mule recipe with ginger and lime? Yes, please!
True confession: The first time I ordered a Moscow Mule, it was because I liked the copper mug.
I did like the cocktail, but now have a new favorite mule.
Moscow Mules are made with a Russian favorite alcohol, vodka, while a Bourbon Mule is, of course, made with bourbon.
Both adult beverages are served in copper mugs, and have other similar ingredients.
The taste, however, is very different with the bourbon.
Bourbon whiskey must be made in the USA, when it says 'bourbon' on the bottle label.
Most of it comes from the state of Kentucky, but there are smaller batch producers in other states, as well.
Any type of bourbon can be used in this recipe, but the quality and flavor of the spirit will dominate the cocktail.
Some may prefer a sweeter spirit and others may prefer a pricey, well-aged spirit.
Copper mugs are the vessel of choice for this cocktail, since they keep it extra cold.
There has been an explosion of craft Ginger Beer in the last few years, so there are plenty of brands to choose from.
You can substitute Ginger Ale in the recipe, but I don't recommend it.
Ginger Beer has a much stronger, natural ginger taste that is perfect for this cocktail.
Enjoy the recipe, and, of course, drink responsibly!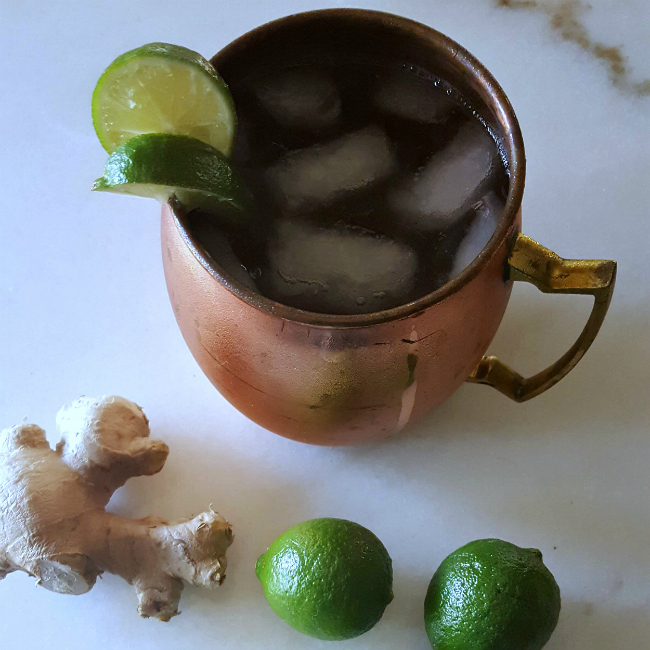 Bourbon Mule Recipe
Ingredients:
1 oz. Bourbon
1/2 oz. Lime Juice
Ginger Beer
Ice
Garnish:
Lime Slices or Wedges
Fresh Ginger Slices
Instructions:
Put a few ice cubes in a copper mug. Then, add bourbon and lime juice.
Top with ginger beer and stir.
Garnish with fresh lime and ginger.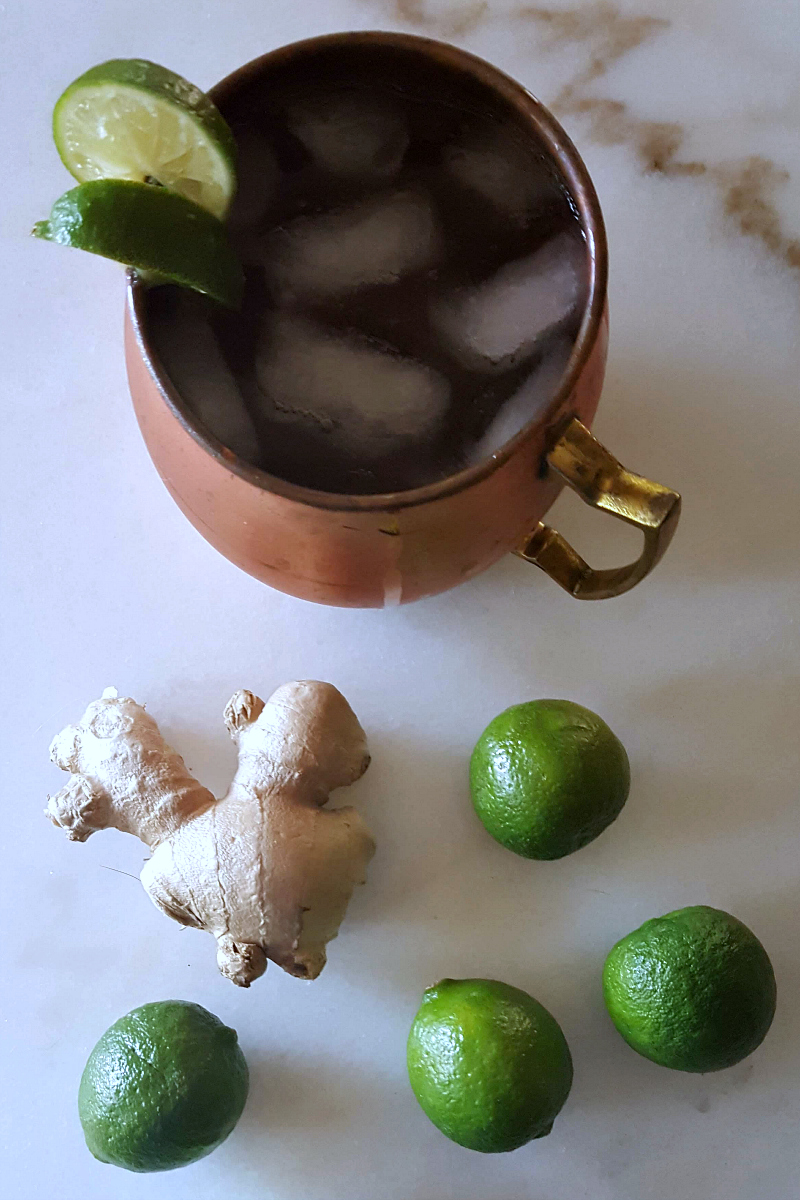 More from Mama Likes To Cook
Check out my vegetarian recipes, so you can get more great ideas for baking, cooking, blending and juicing.
Cocktail Recipes
Shop Now
For a beautiful assortment of kitchen necessities and food gifts for the whole family, check out the current deals at these online stores.
Are you ready to have some delicious fun in the kitchen?