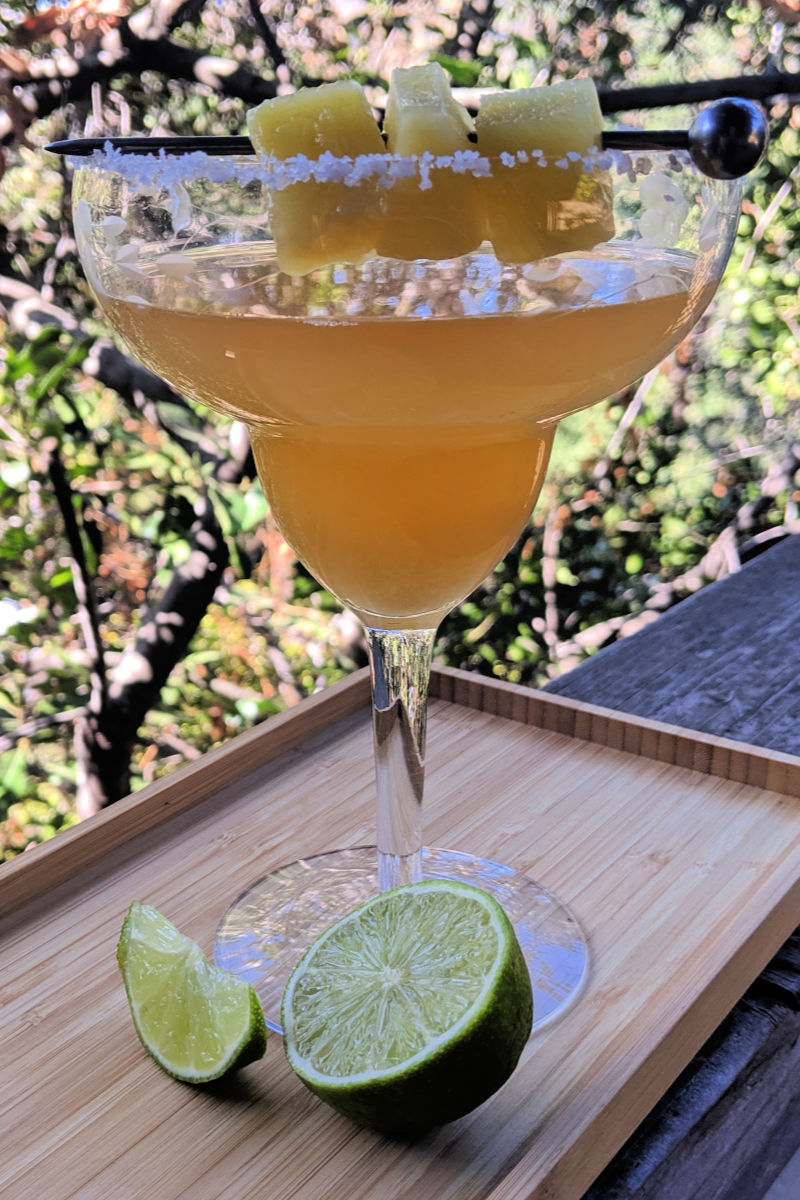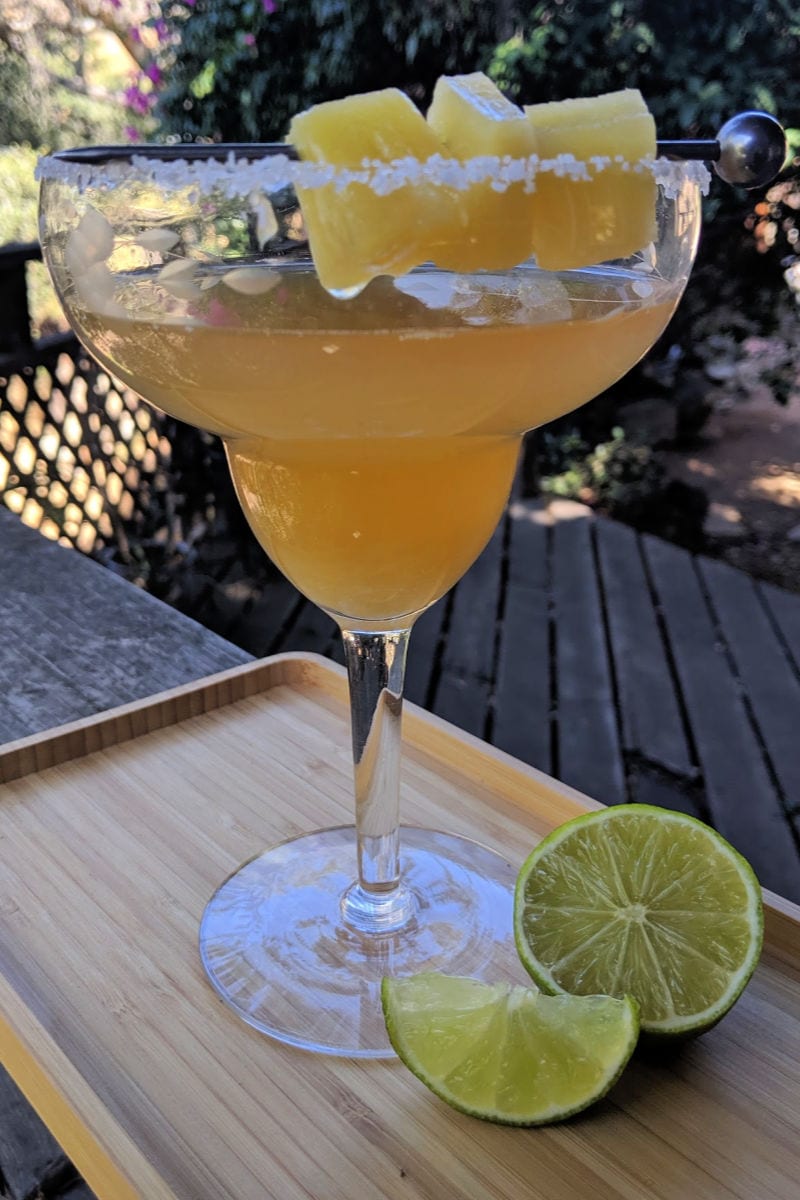 Aged Tequila Pineapple Margarita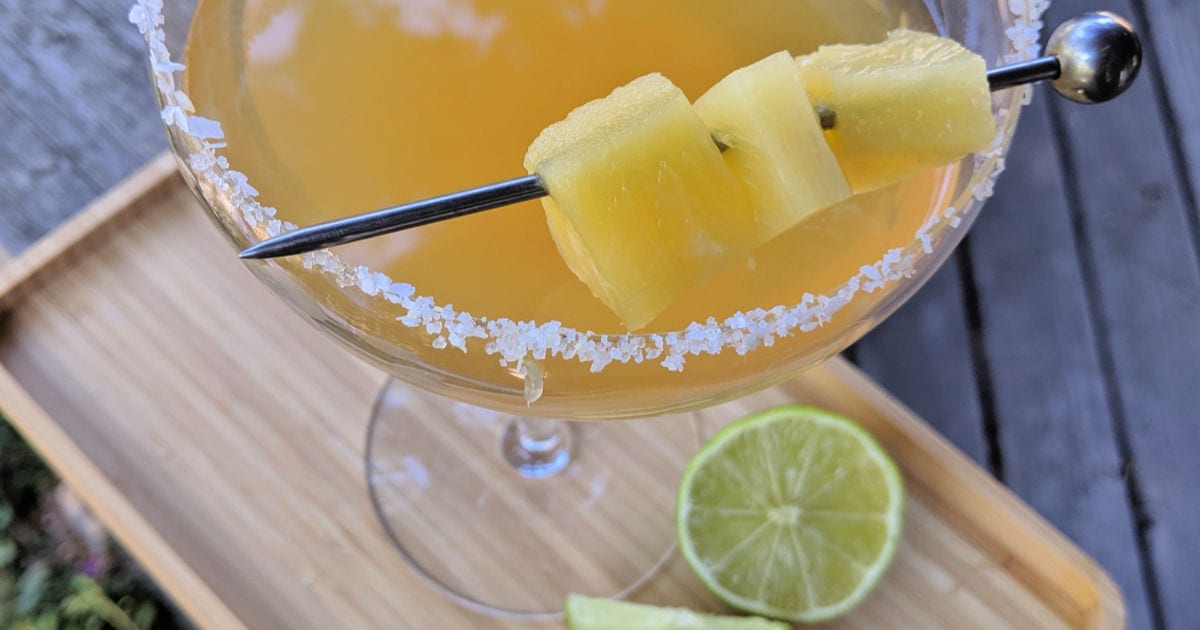 When you want to sip a refreshing tropical cocktail on a warm afternoon, make a fresh pineapple margarita with aged tequila and a fruit garnish.
The fruity cocktail is nice to serve for guests at a party or you can enjoy it yourself while sitting by the pool or lounging in a hammock.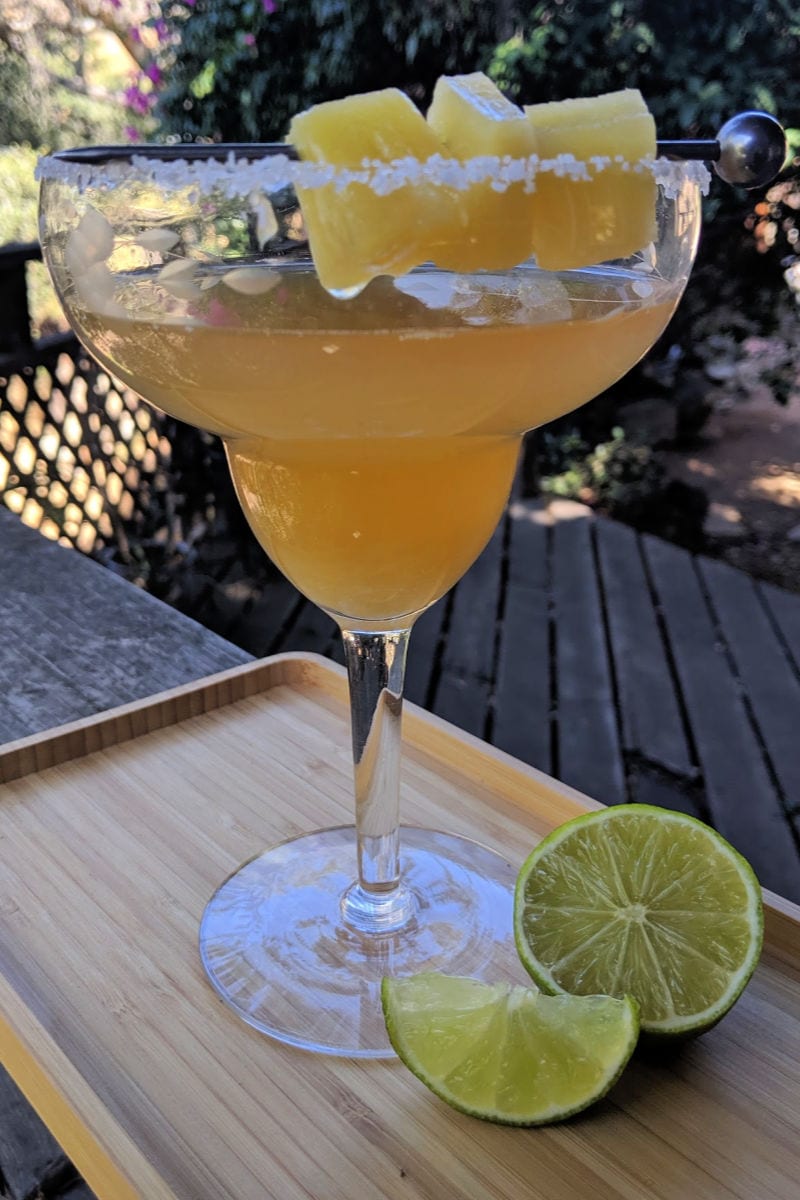 I like this drink best, when it is made with fresh pineapple.
However, you can use canned, if that is what you have.
Feel free to experiment with different types of tequila.
I used an aged (anejo) tequila that I picked up on vacation, since it is a favorite that tastes good and reminds me of white sand beaches in Mexico.
Salud!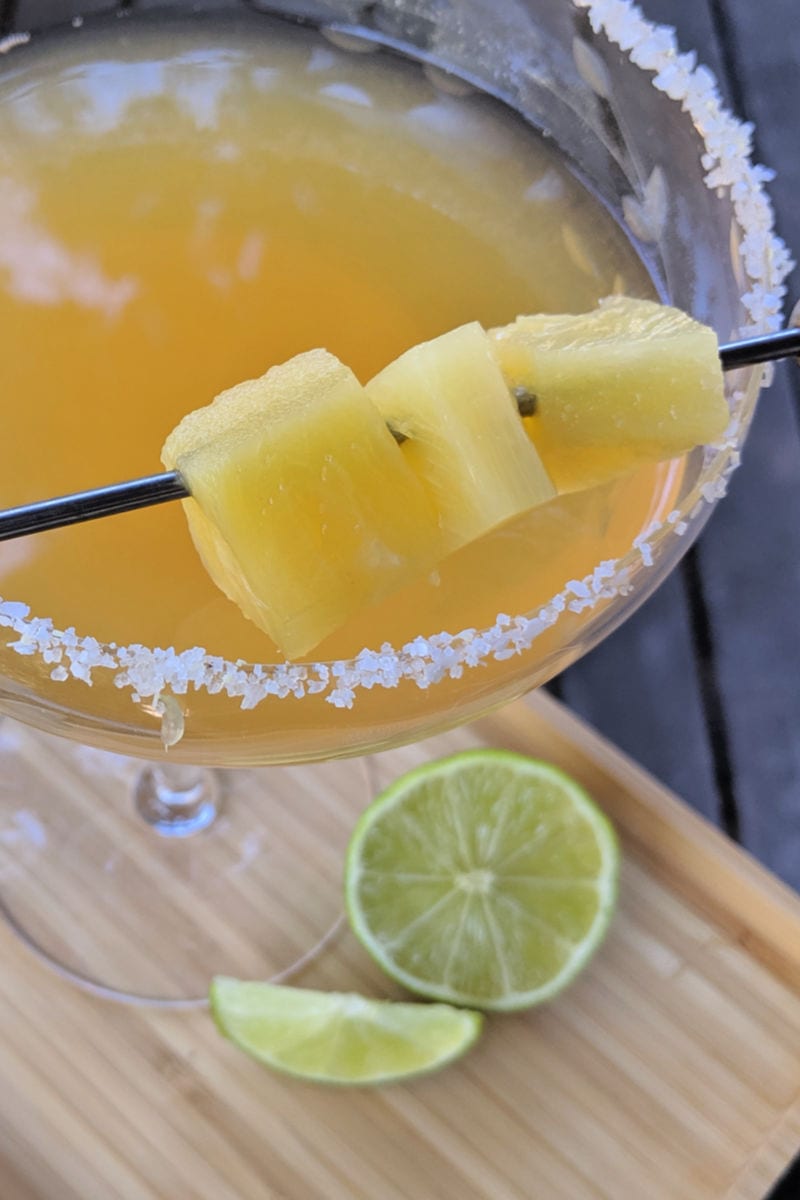 Fresh Pineapple Margarita Recipe
Ingredients
2 oz. Aged Tequila
2 oz. Triple Sec
3 oz. Pineapple Juice
2 oz. Lime Juice
Garnish
Rimming Salt
Pineapple Chunks
Supplies
Cocktail Shaker
Jigger
Ice Cubes
Margarita Glass
Instructions
1) Rub a chunk of pineapple around the rim of the margarita glass and dip in rimming salt. Set aside.
2) Fill cocktail shaker with ice.
3) Add tequila, Triple Sec, pineapple juice and lime juice and shake vigorously for 30 seconds.
4) Pour cocktail into glass and garnish with pineapple and lime.
Check out my other adult beverage recipes, so you can get more delicious drink inspiration.
Following are a few of my favorite festive drinks:
Then take a look at my other vegetarian recipes, so you can have even more delicious fun in the kitchen!