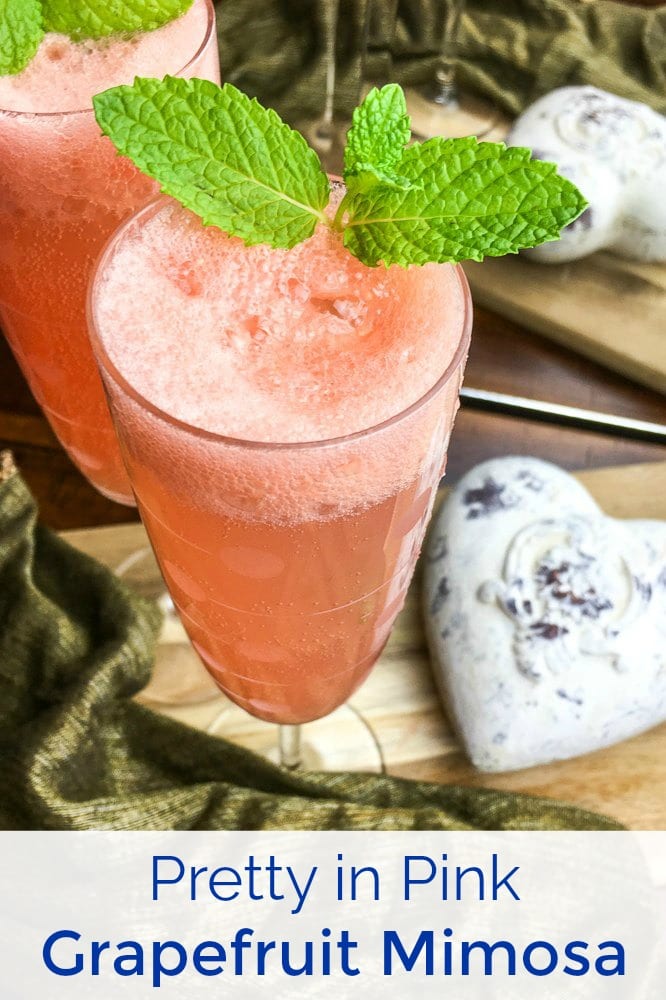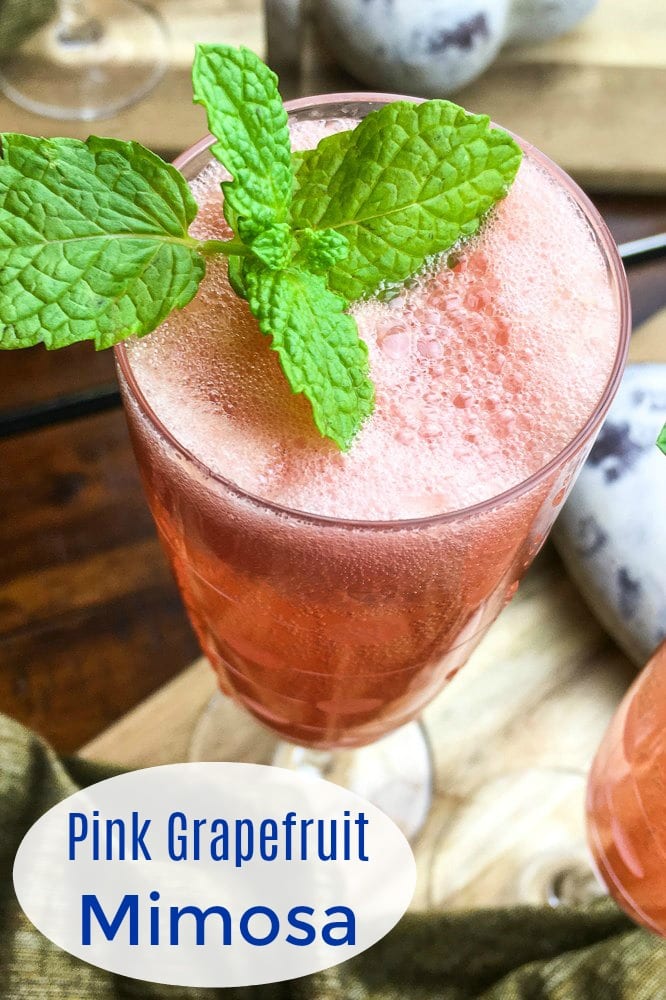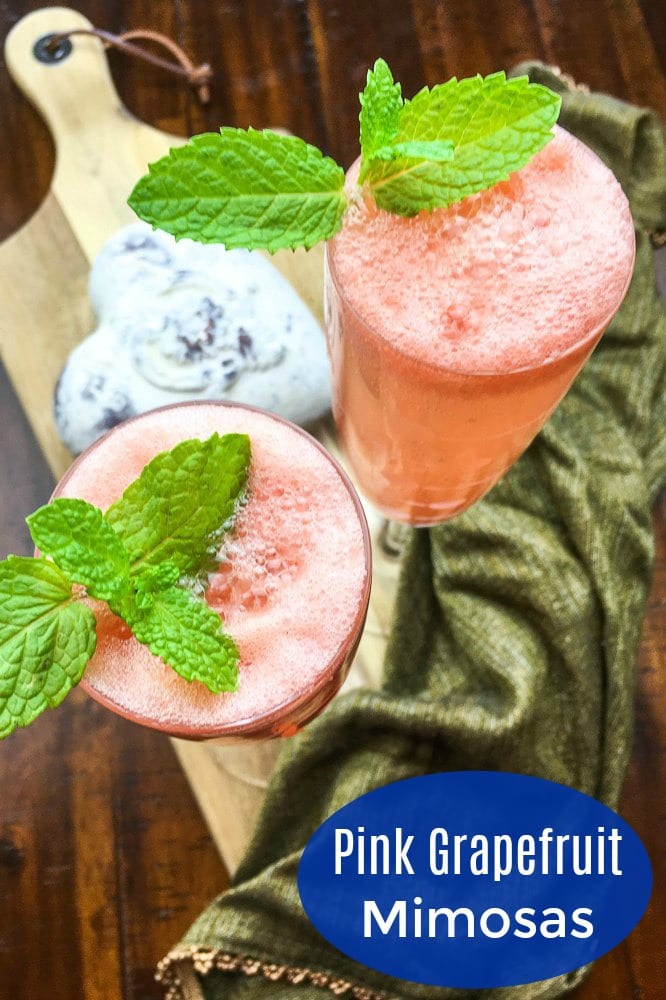 Pink Grapefruit Mimosas with Fresh Mint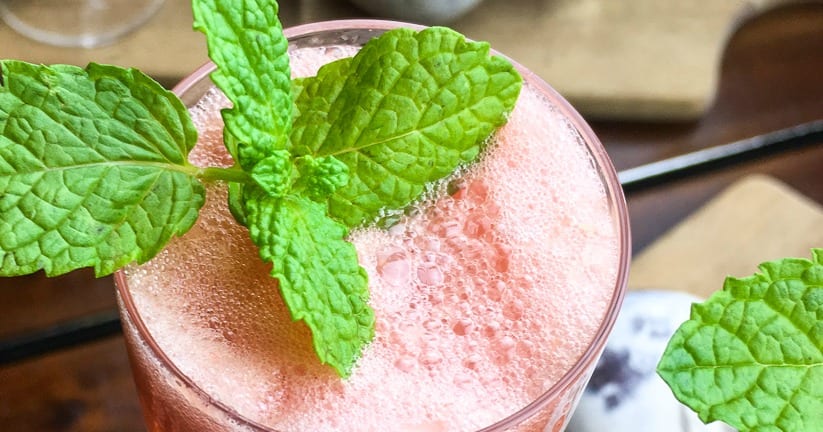 Enjoy this pretty in pink grapefruit mimosa, when you want a tasty cocktail to drink with brunch or any other festive occasion.
This cocktail is made with fresh pink grapefruit and fresh mint, so it is bursting with flavor.
It also looks really pretty, which is important to me when it comes to cocktails.
Taste is important, of course, but I want the whole drink experience with a cocktail that is pretty and delicious.
This citrus mimosa has it all!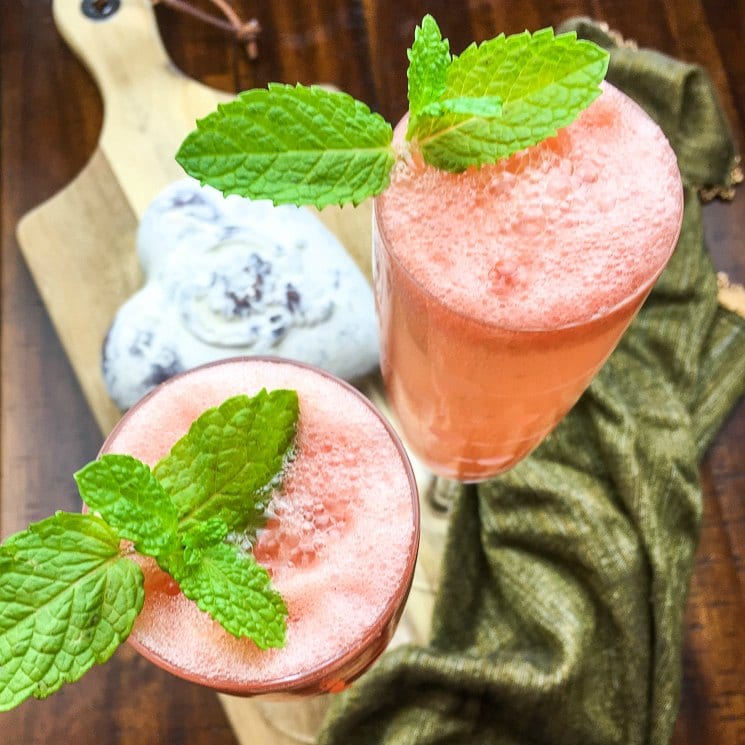 If some of your guests prefer a non-alcoholic mimosa, use club soda instead of Prosecco to make this a pink grapefruit mimosa mocktail.
When you are having a crowd for brunch, you can easily double the recipe.
Cheers!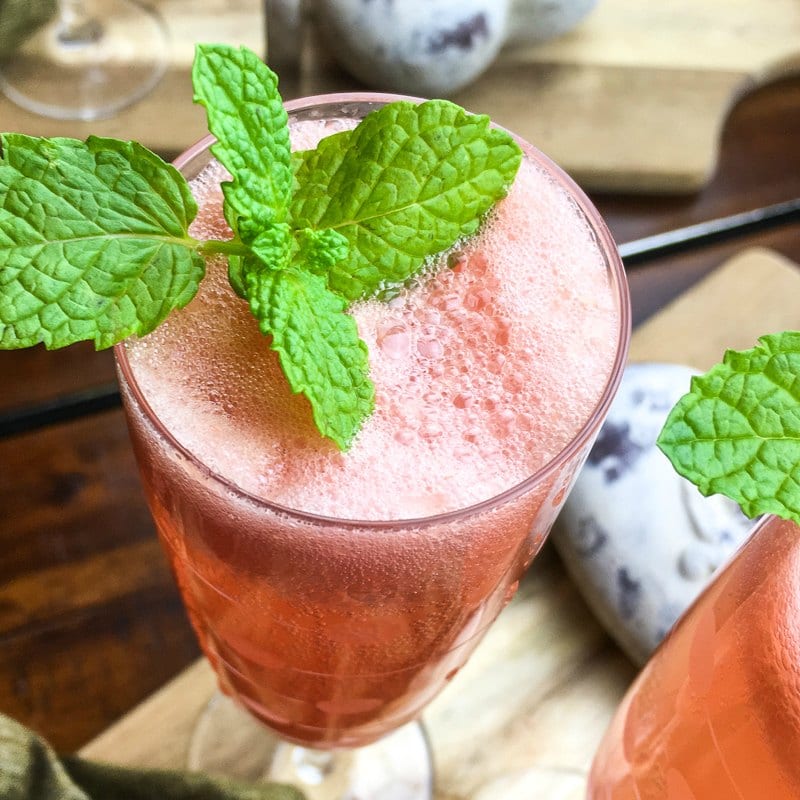 Pretty in Pink Grapefruit Mimosa Recipe
Prep time 15 minutes
Cook time 10 minutes
Serves 4
Ingredients
½ cup Water
½ cup Agave Nectar
¼ cup Mint Leaves
2 Pink Grapefruit, peeled
1 bottle Prosecco, chilled
Garnish
Fresh Mint
Supplies
Saucepan
Measuring Cup
Strainer
Blender
4 Champagne Flutes
Instructions
1) First, make the mint simple syrup. Add the water and agave nectar to a saucepan and bring to a simmr. Tear and bruise the mint leaves as you stir them into the mixture. Simmer for 5 minutes. Remove from heat, strain and discard the mint leaves.
2) Peel grapefruit and remove seeds. Add to a blender and blend until liquified.
3) Fill each champagne flute 1/3 full with grapefruit juice and add mint simple syrup. Start with a spoonful and add more, if you like yours extra sweet. Stir briefly and top off each glass with Prosecco.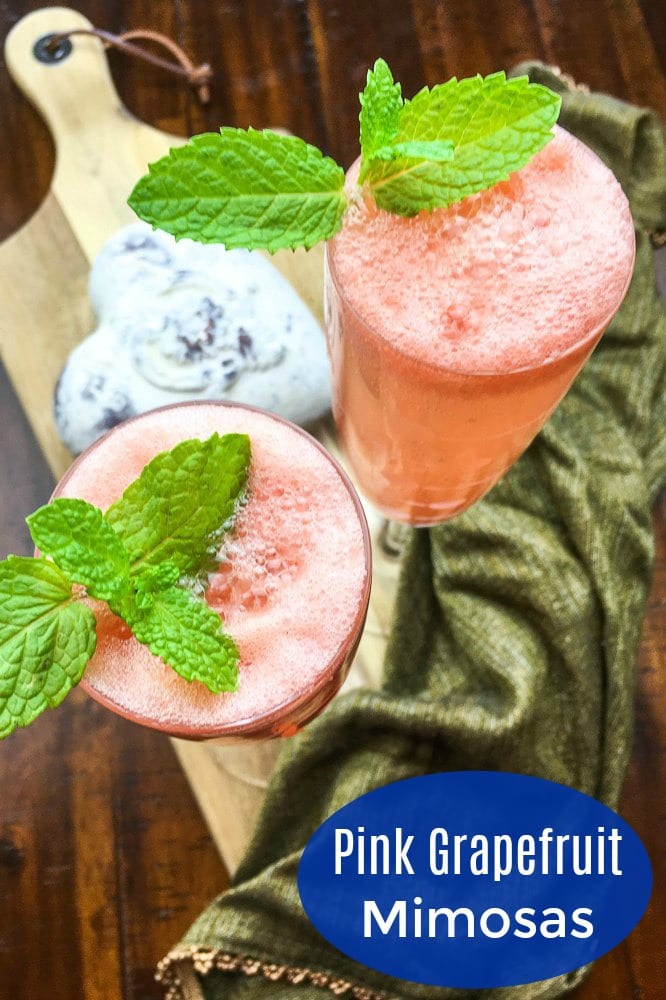 More from Mama Likes To Cook
Check out my other beverage recipes, so you can get more drink inspiration.
Festive Drink Recipes
Pink Grapefruit Recipes
Then take a look at my other vegetarian recipes, so you can have even more delicious fun in the kitchen!