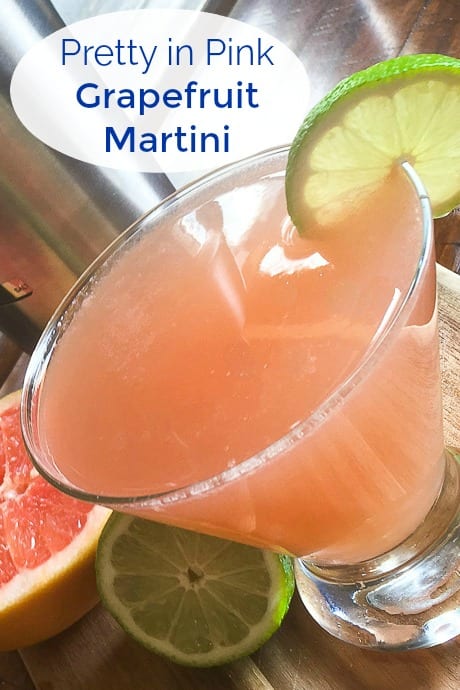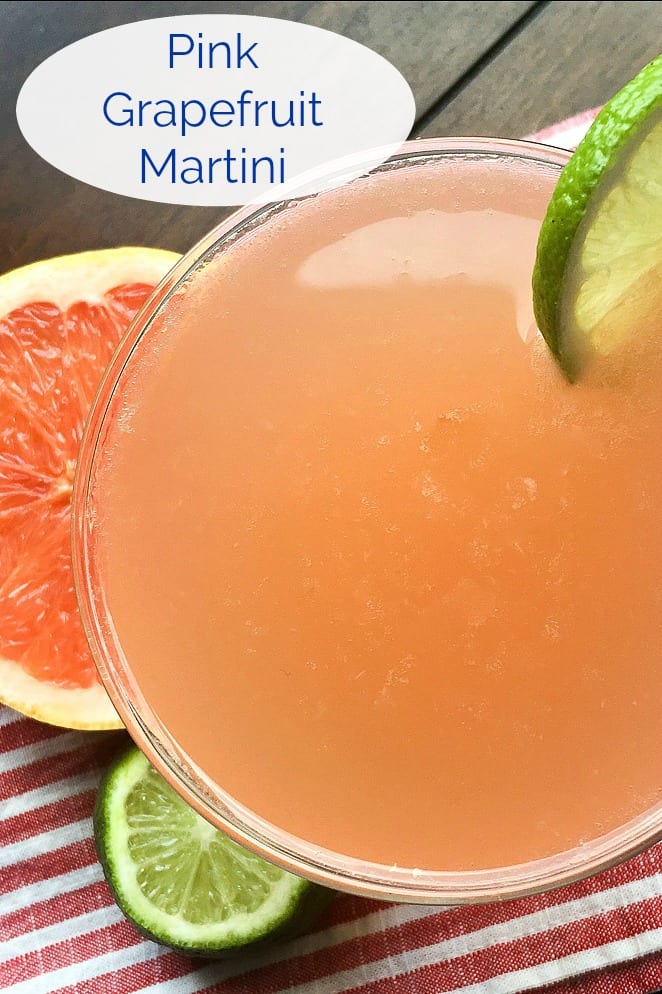 Pink Grapefruit Cocktail
Vodka Martini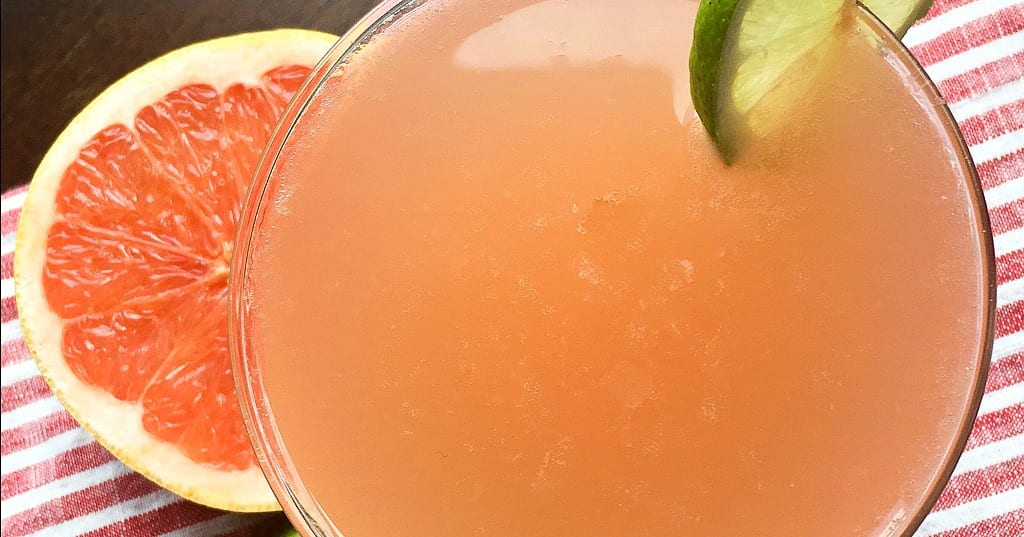 When you want a light and refreshing citrus cocktail that is pretty and tasty, sip a pretty in pink grapefruit martini.
The adult beverage is a real treat, since it is a lovely blend of fresh flavors.
This citrus cocktail is simple to make, so you can easily make it without much effort, even if you are not an expert mixologist.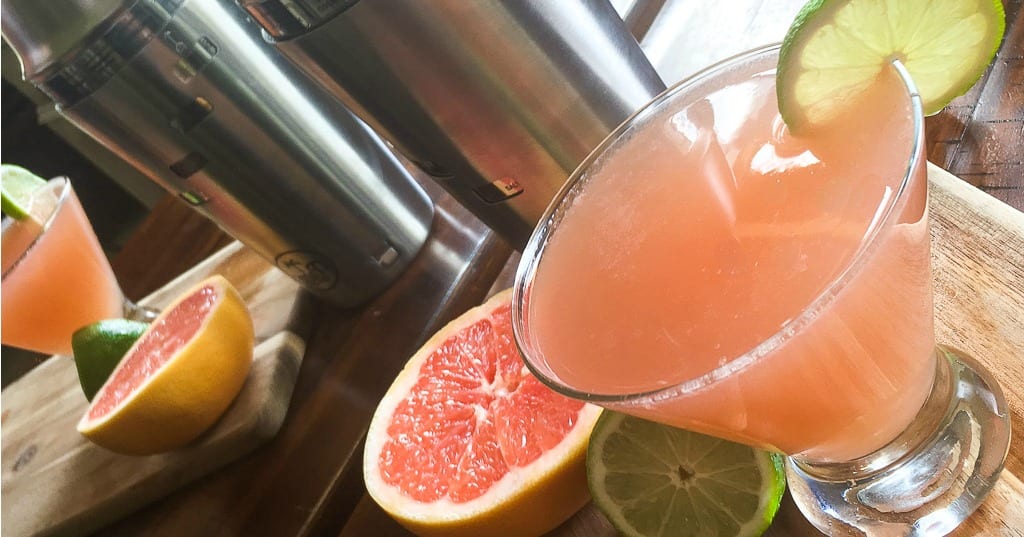 With some recipes, it is ok to cut corners with the ingredients. When you make this pink grapefruit cocktail, I recommend using high quality ingredients for the best results.
If you have access to fresh fruit, its best to make your own juice for the cocktail.
Otherwise, choose a good commercial brand that is pure juice, not a cocktail with other additives.
The citrus really shines, when you make this cocktail with fresh juice.
It is a wonderful, balanced mix that is a treat from your first sip to the last.
The recipe below serves 4, but you can cut it in half if you only need two martinis.
You can enjoy this cocktail any time you choose, but I prefer a pretty in pink martini with brunch.
Of course, drink responsibly!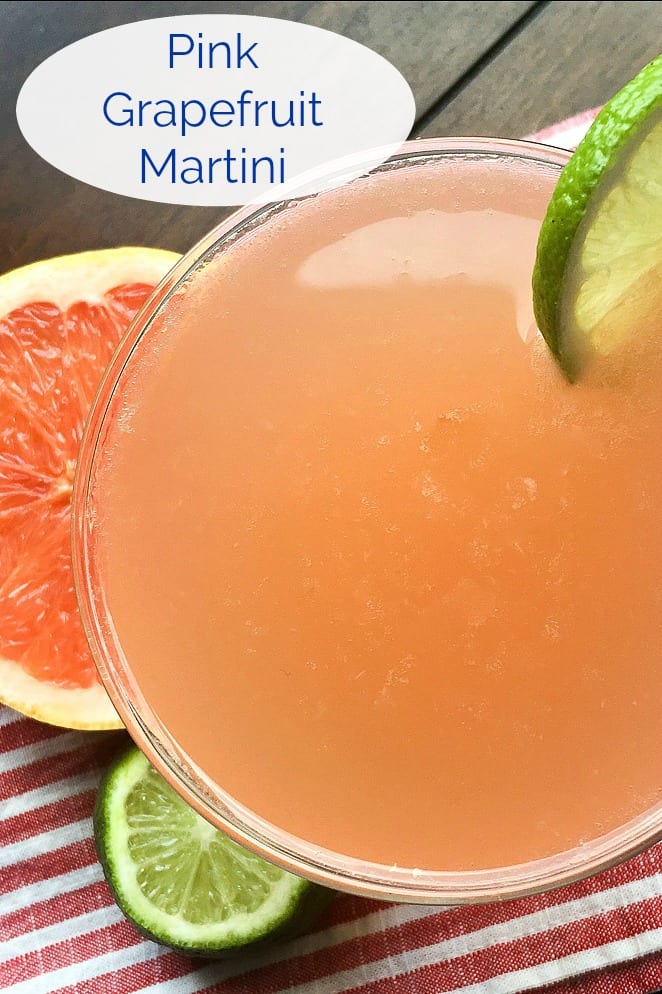 Pretty in Pink Grapefruit Martini Recipe
Ingredients
Ice
1 1/2 cups Pink Grapefruit Juice
1/4 cup Lime Juice
6 oz. Vodka
2 oz. Triple Sec
1 Lime
Supplies
Chef Knife
Cocktail Shaker
Jigger
4 Martini Glasses
Instructions
1) Fill shaker with ice and then add pink grapefruit juice, lime juice, vodka and Triple Sec.
2) Shake vigorously.
3) Strain into martini glasses and garnish with lime slices or wedges.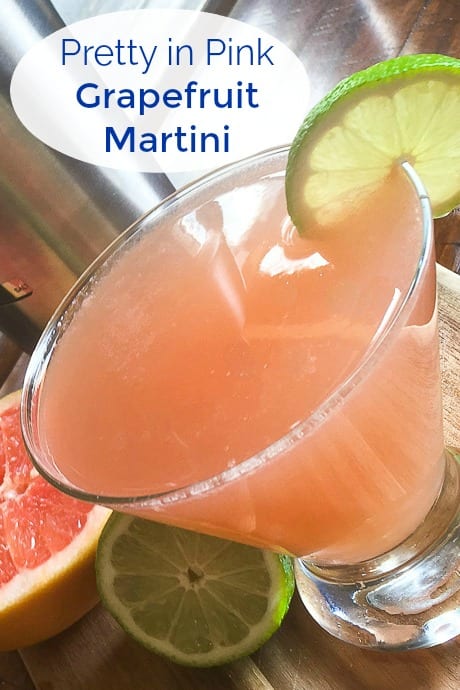 Check out my other beverage recipes, so you can get more drink inspiration.
Following are a few of my current favorites.
Then take a look at my other vegetarian recipes, so you can have even more delicious fun in the kitchen!