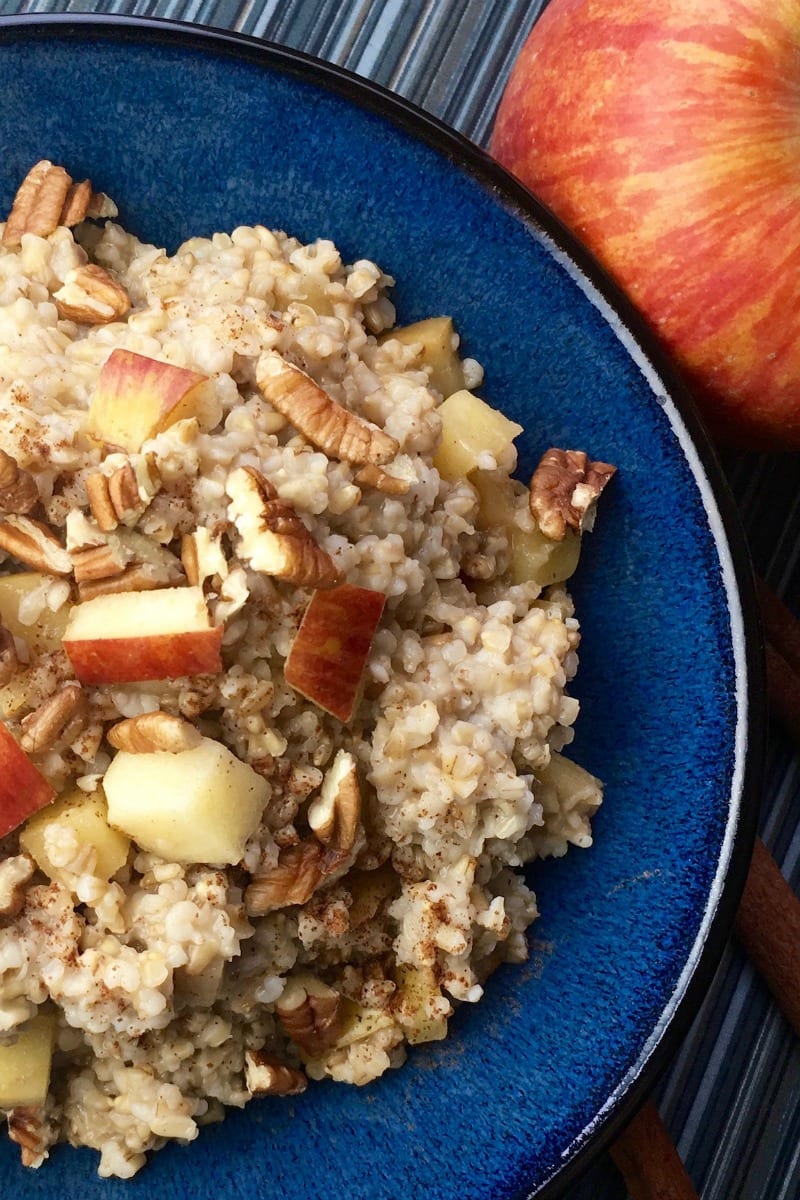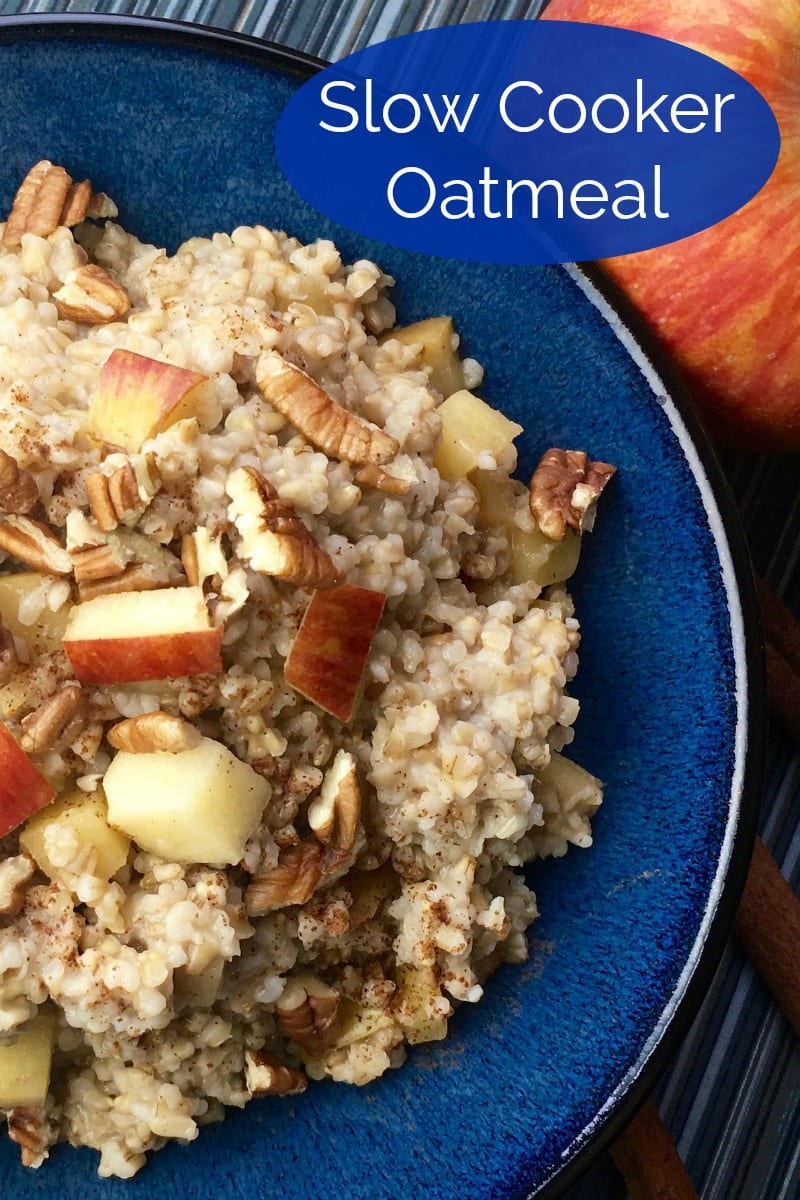 Easy Slow Cooker Comfort Food
Apple Cinnamon Overnight Oats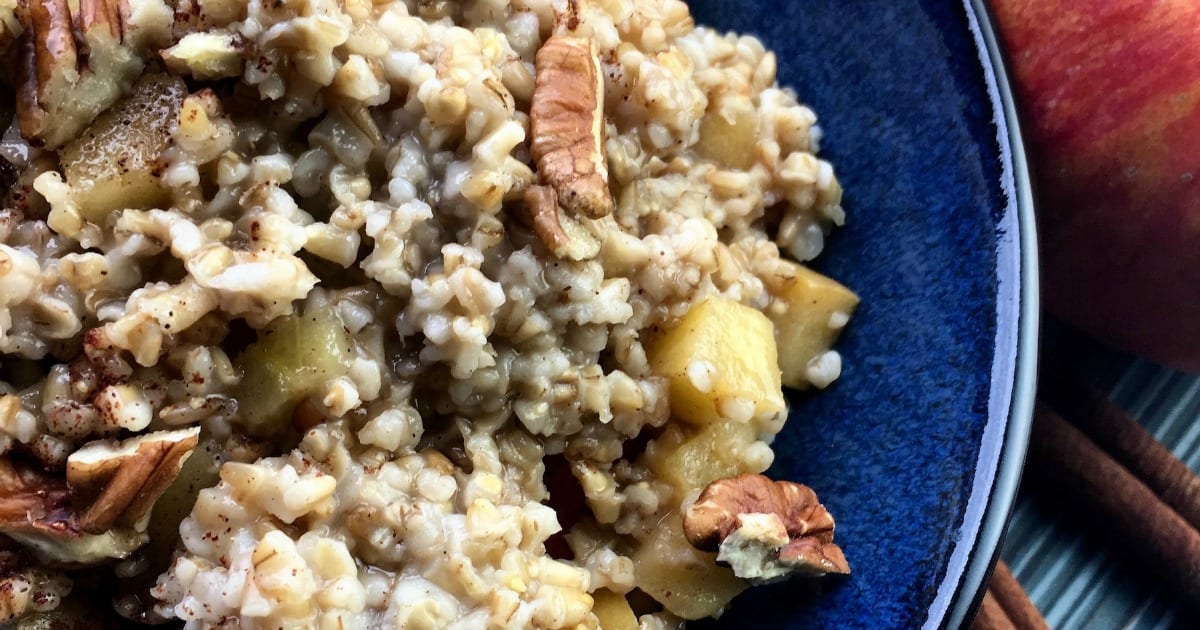 Mornings are made for comfort food, so this simple apple cinnamon slow cooker oatmeal recipe is a wonderful way to start the day.
It is so nice when your family can wake up to the aroma wafting through the house.
It will smell as if an apple pie is baking in the oven, but it is, indeed, breakfast.
Oats are an excellent choice for breakfast, since they are good fuel for the day.
They also taste delicious, especially when cinnamon, apples and pecans are added.
This recipe has apples mixed in for the duration of the cook time, so the flavor permeates the oats.
Then additional apple chunks are added just before serving, which makes it extra delicious.
Make sure you use steel cut oats in this recipe, since they will give it a nice texture that isn't too mushy.
I generally avoid lining my crock pot, but in this case a slow cooker liner definitely makes sense.
Without a liner, clean up is a bear. With a liner, it is really easy.
Enjoy these overnight oats!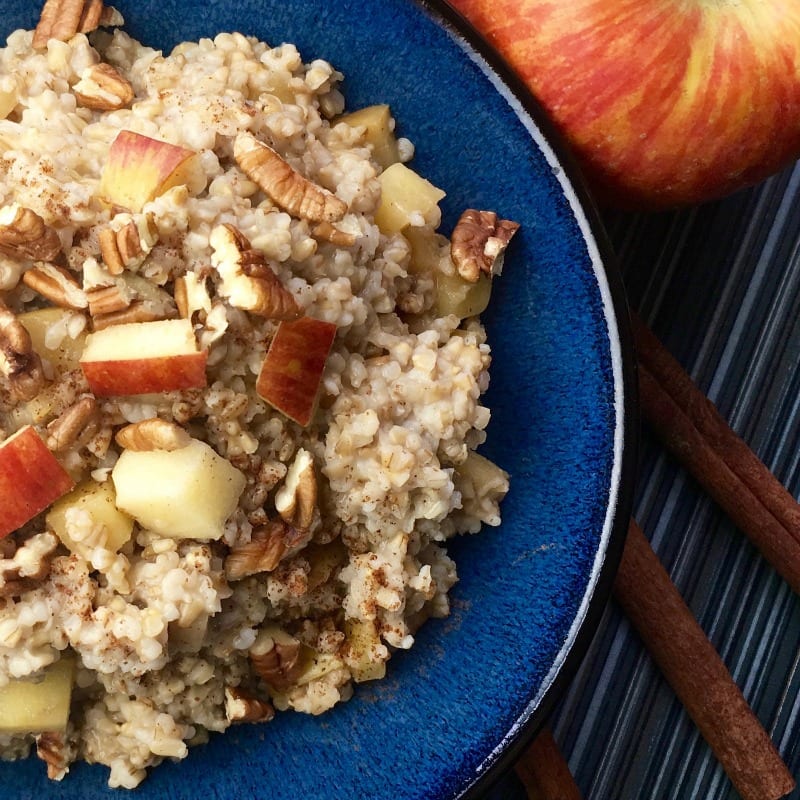 Apple Cinnamon Slow Cooker Oatmeal Recipe
Prep time – 10 minutes
Cook time – 6-8 hours
Serves – 4-6
Ingredients
3 cups Water
1 cup Apple Cider
1 cup Steel Cut Oats
2 Apples, cored and diced
1 ½ T Agave Nectar
1 t Ground Cinnamon
½ t Ground Allspice
½ t. Ground Nutmeg
Salt to taste
Garnish
1 Apple, cored and diced
½ cup Pecans, chopped
Maple Syrup (optional)
Supplies
Slow Cooker
Slow Cooker Liner
Chef Knife
Measuring Cups
Measuring Spoons
Instructions
1) Line slow cooker. Then, fill with water, apple cider, oats, agave nectar, cinnamon, allspice, nutmeg and salt. Stir to combine.
2) Put the lid on the slow cooker and cook on low for 6-8 hours. Cook time can vary, depending upon the slow cooker. If you are familiar with your slow cooker, you'll have a good idea of whether you will be closer to 6 or 8 hours.
3) Spoon oats into bowls and top with freshly chopped apples and pecans. Add maple syrup, if desired.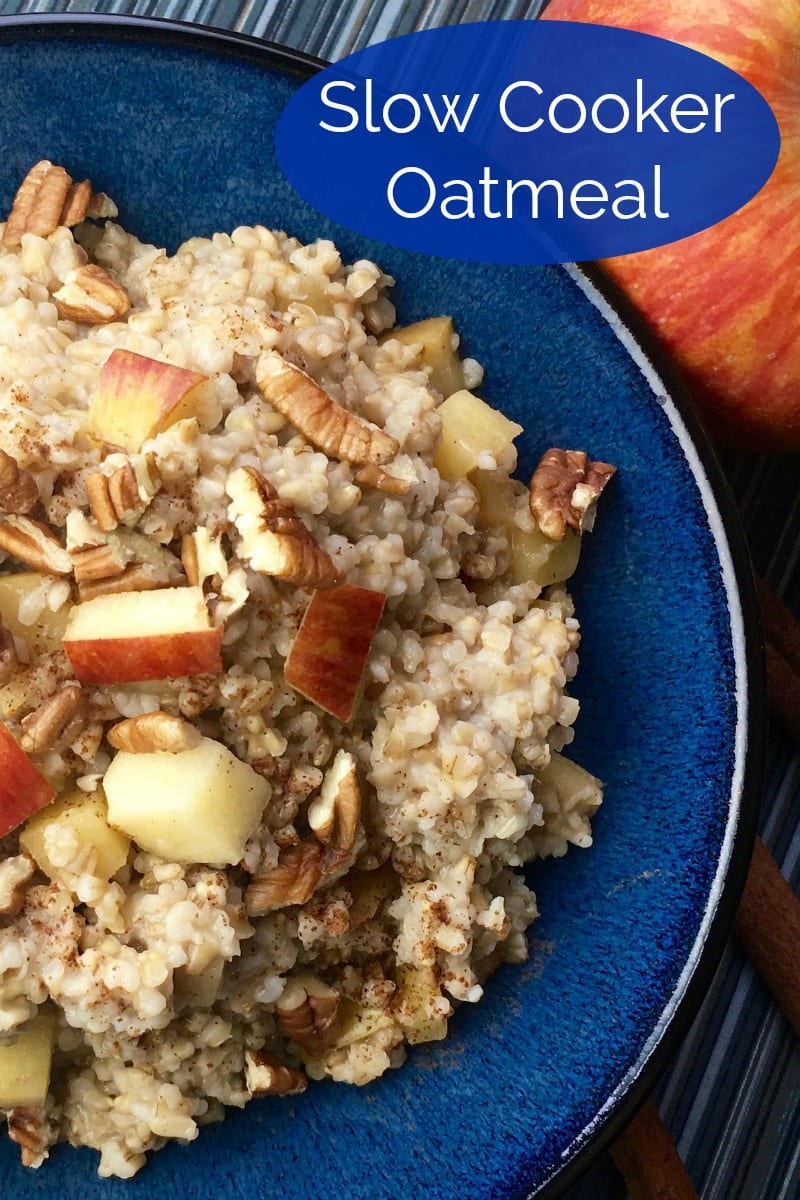 Following are a few of my other delicious breakfasts:
Then take a look at the rest of my vegetarian recipes, so you can have even more delicious fun in the kitchen!