Egg and Asparagus Pita Breakfast Pizza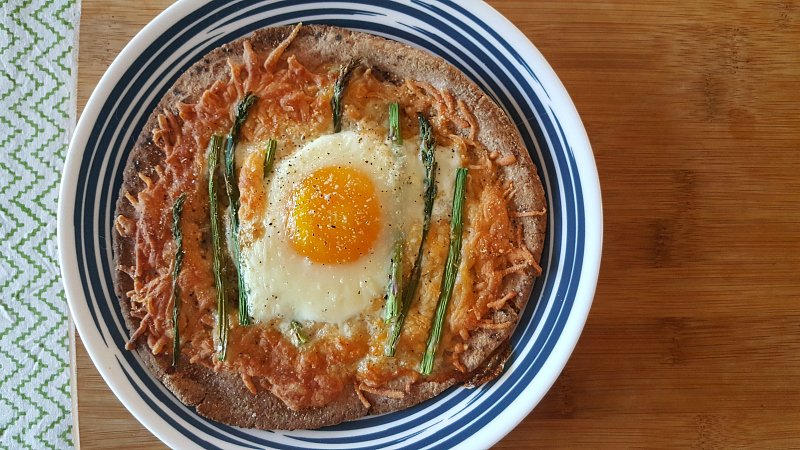 A pita breakfast pizza is a wonderful way to start the day, but, of course, it can also be eaten for lunch, dinner or an afternoon snack!
The meals that I cook at home change throughout the year, depending upon what's in season. This time of year my chickens are laying lots of eggs and I'm able to find plenty of fresh asparagus that is full of flavor.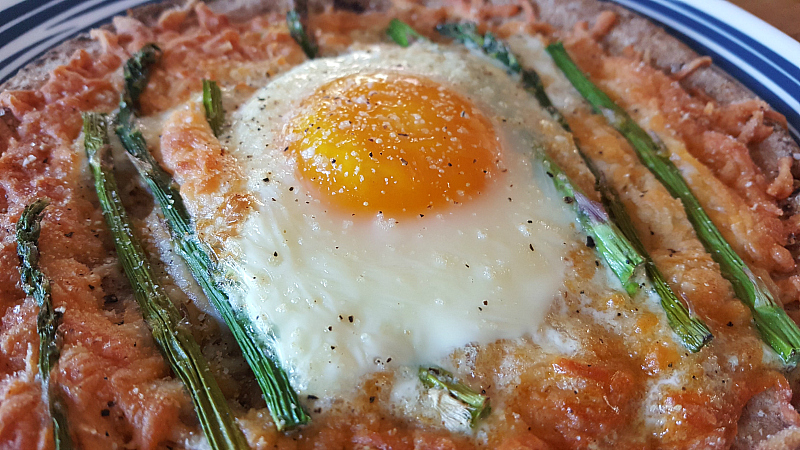 The quantities in the recipe are to make a single pita pizza, but you can easily prepare 2 or more to put in the oven at the same time.
Hope you enjoy this tasty meal as much as my family and I do.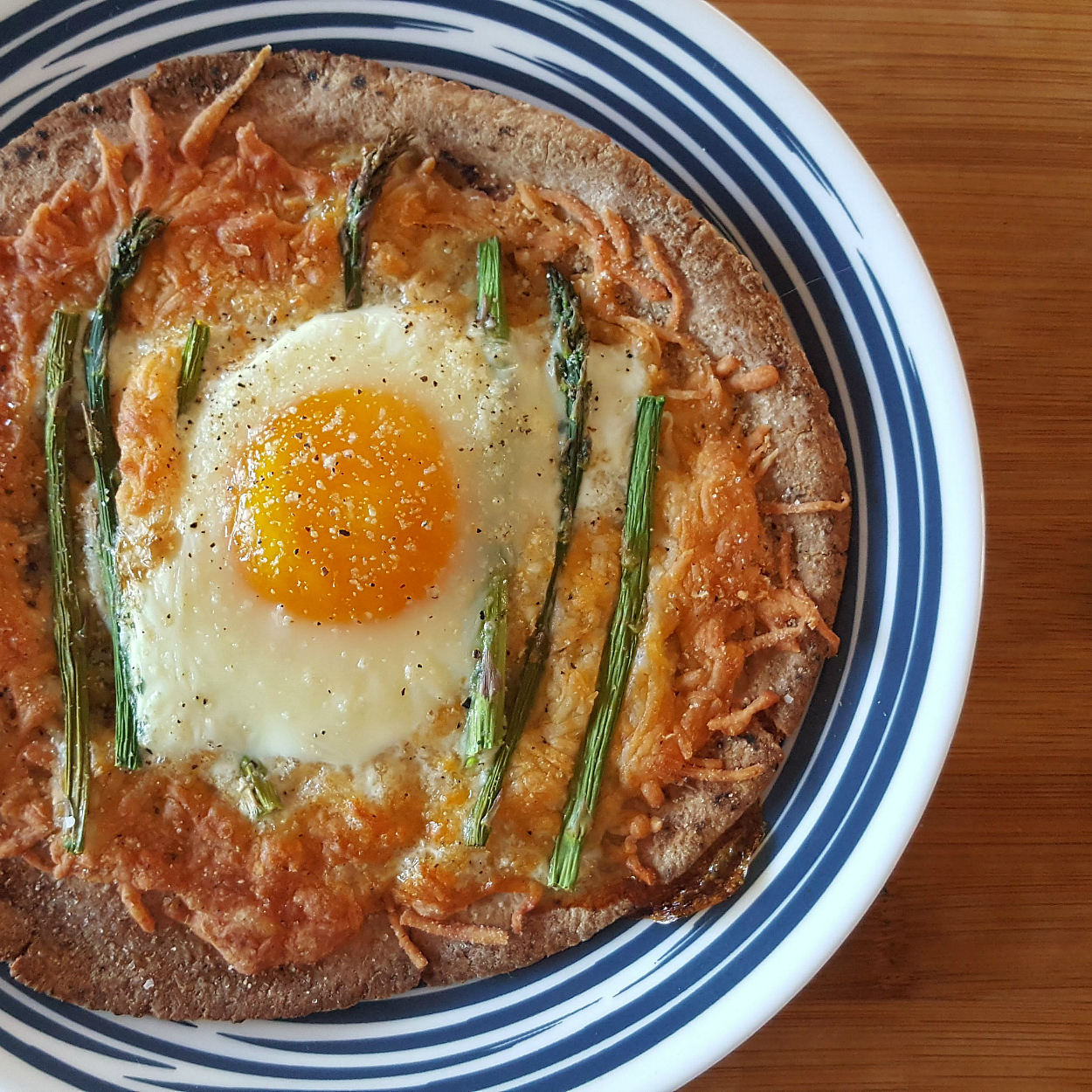 Pita Breakfast Pizza Recipe
Pre-heat oven to 400°
Serves 1
Ingredients:
1 Whole Wheat Pita
1/2 t Olive Oil
1/2 cup Shredded Cheese
3 stalks Asparagus, trimmed and cut in half
1 Egg
Salt and Pepper to Taste
Instructions:
Place pita on baking sheet and coat lightly with olive oil.
Top with cheese, asparagus and egg.
Sprinkle with salt and pepper.
Bake for 10-12 minutes until egg is cooked and cheese in melted.
Check out my other vegetarian recipes, so you can get more kitchen inspiration.