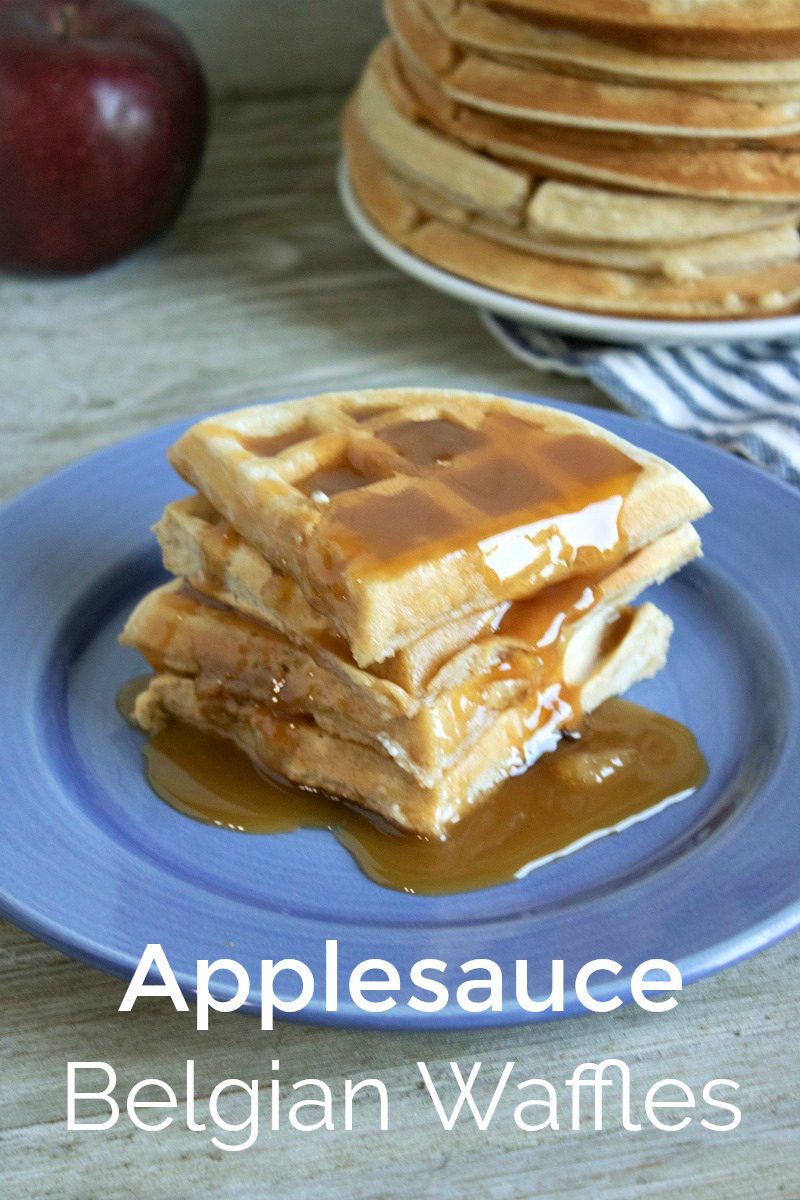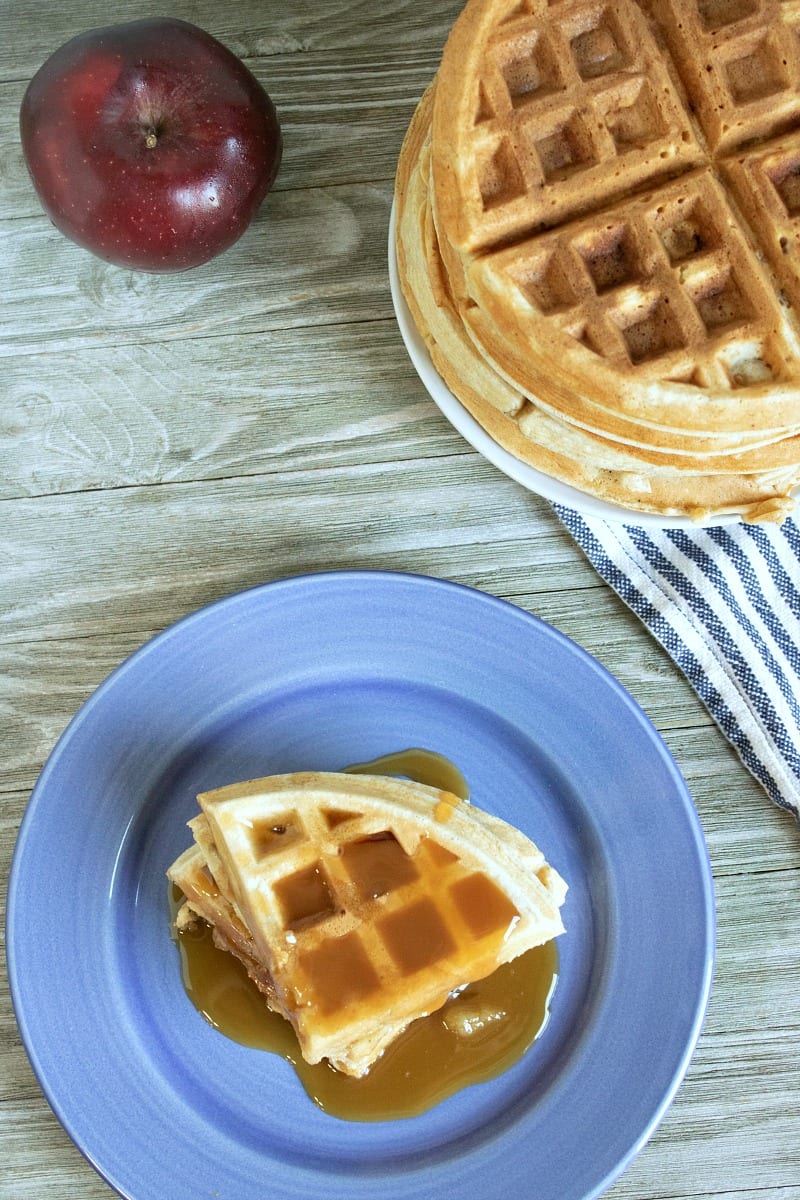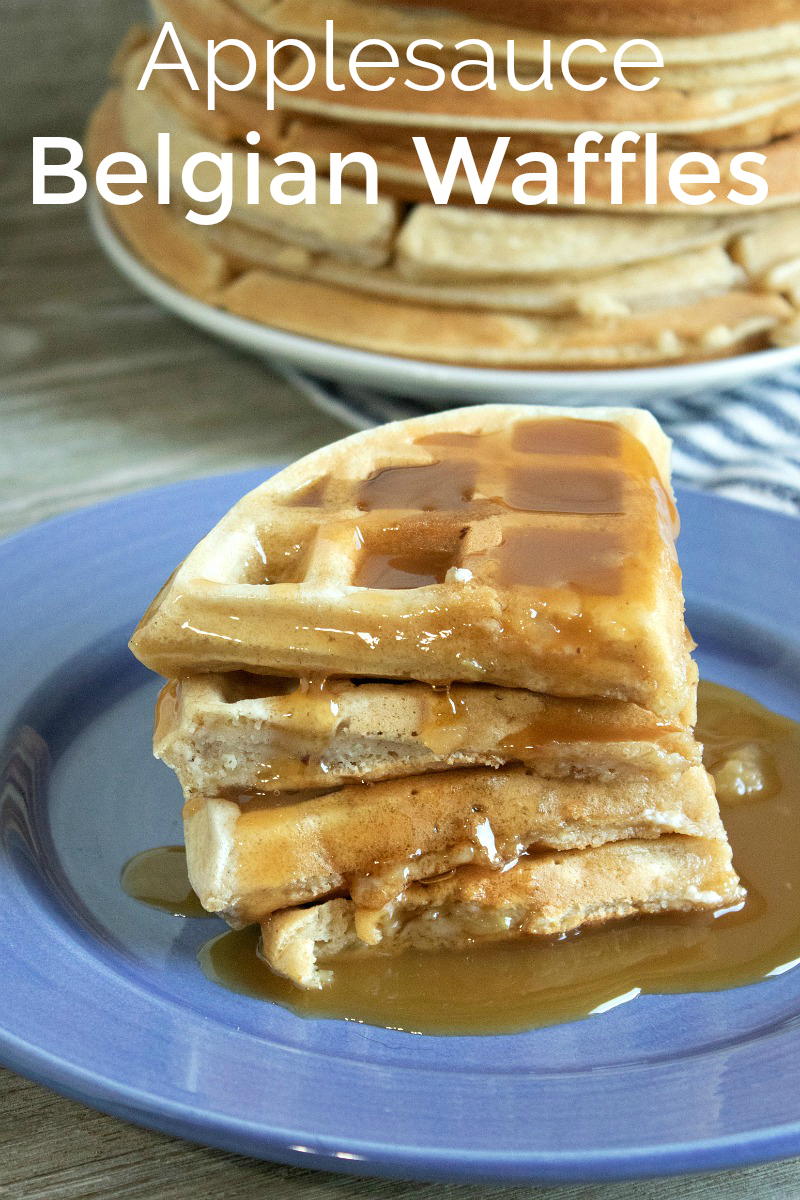 Comfort Food Breakfast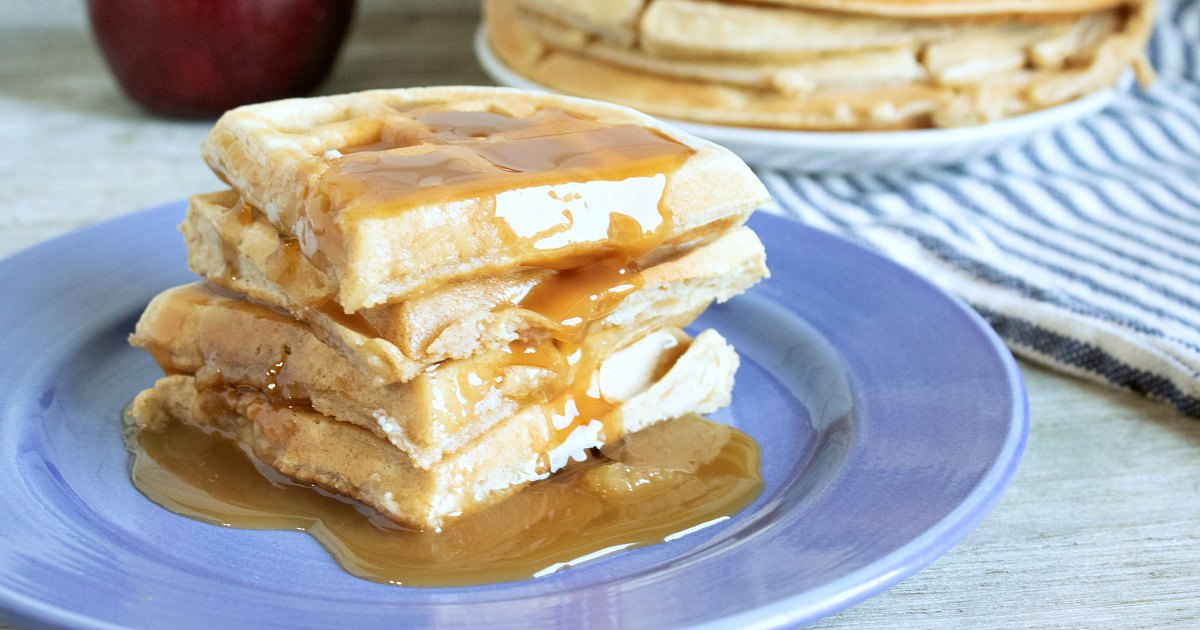 My applesauce Belgian waffles recipe is a great choice, when you want to start your day with a home cooked, comfort food breakfast.
The waffles are sweetened with applesauce, instead of sugar.
You can use homemade applesauce or store bought.
And, it can be made dairy free for those of you who need to avoid dairy of just prefer milk alternatives.
This recipe can be ready quick, when you are short on time.
Yet, it is still a satisfying homemade meal.
Your family can eat their waffles as they are rushing out the door or you can linger over the meal and savor each delicious bite.
Either way, this is a feel good meal that is a fantastic way to start your day.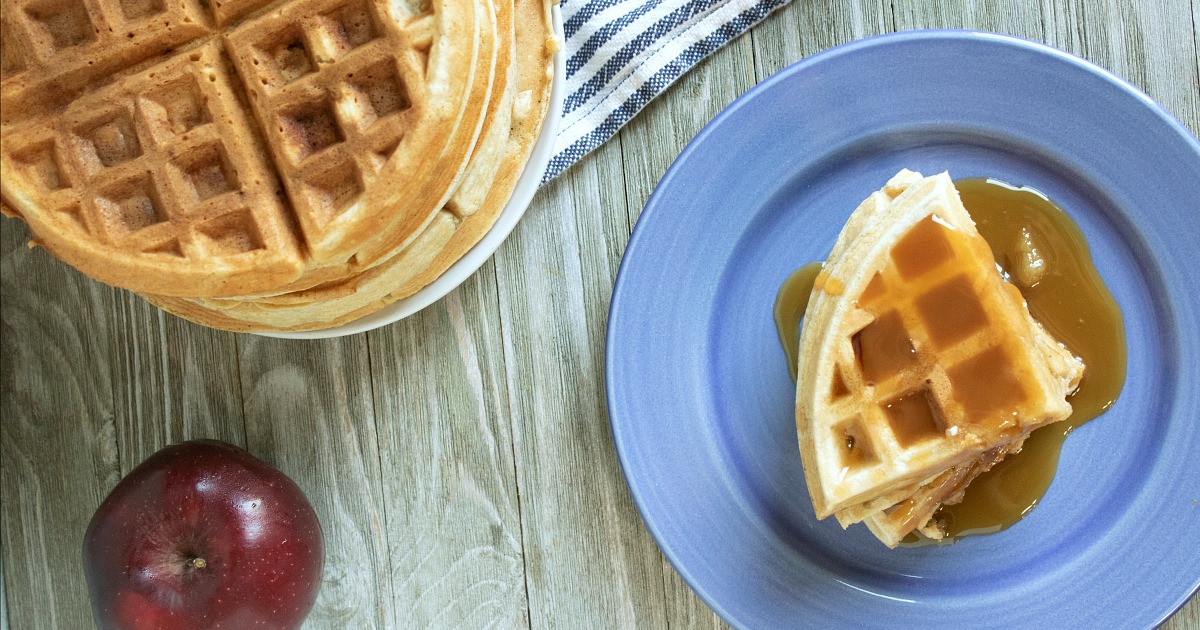 These waffles are delicious plain or you can dress them up however you'd like.
Maple syrup is always good or you can top with fresh fruit or jam.
For a savory option with extra protein, make a waffle sandwich with a fried egg in the middle.
How does your family like to top their Belgian waffles?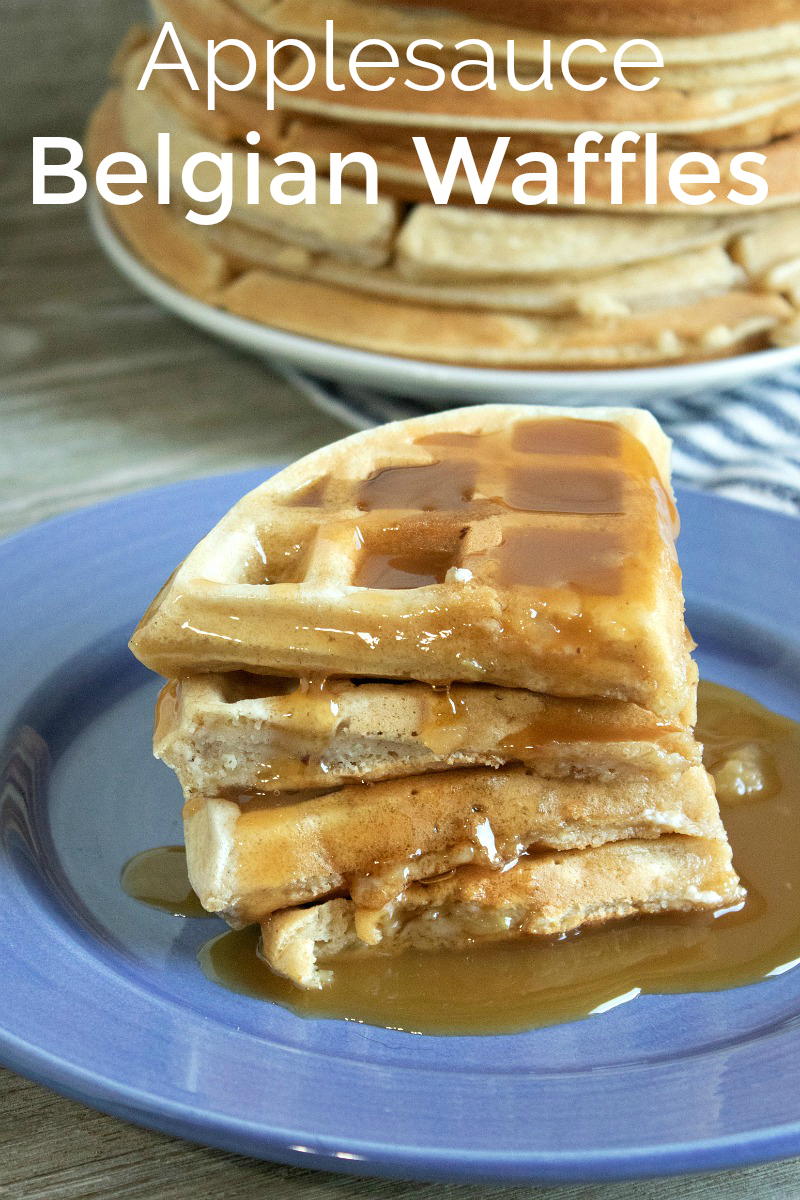 Makes 6-8 waffles
Ingredients:
3 Eggs, separated
2 1/4 cups All-purpose Flour
1 T Baking Powder
1 t Cinnamon, ground
1/2 t Nutmeg, ground
1/2 t Salt
1 1/2 cups Applesauce, homemade or store bought
2 cups Milk or Milk Alternative
1/4 cup Light Olive Oil
1 t Vanilla Extract
Instructions:
1) Beat egg whites with a mixer until stiff peaks form.
2) In a separate bowl, stir together all remaining ingredients, including the egg yolks.
3) Gently fold in whipped egg whites.
4) Cook in hot Belgian waffle iron according to waffle iron instructions.
5) Serve immediately with choice of toppings – maples syrup, fresh fruit, jam, nuts …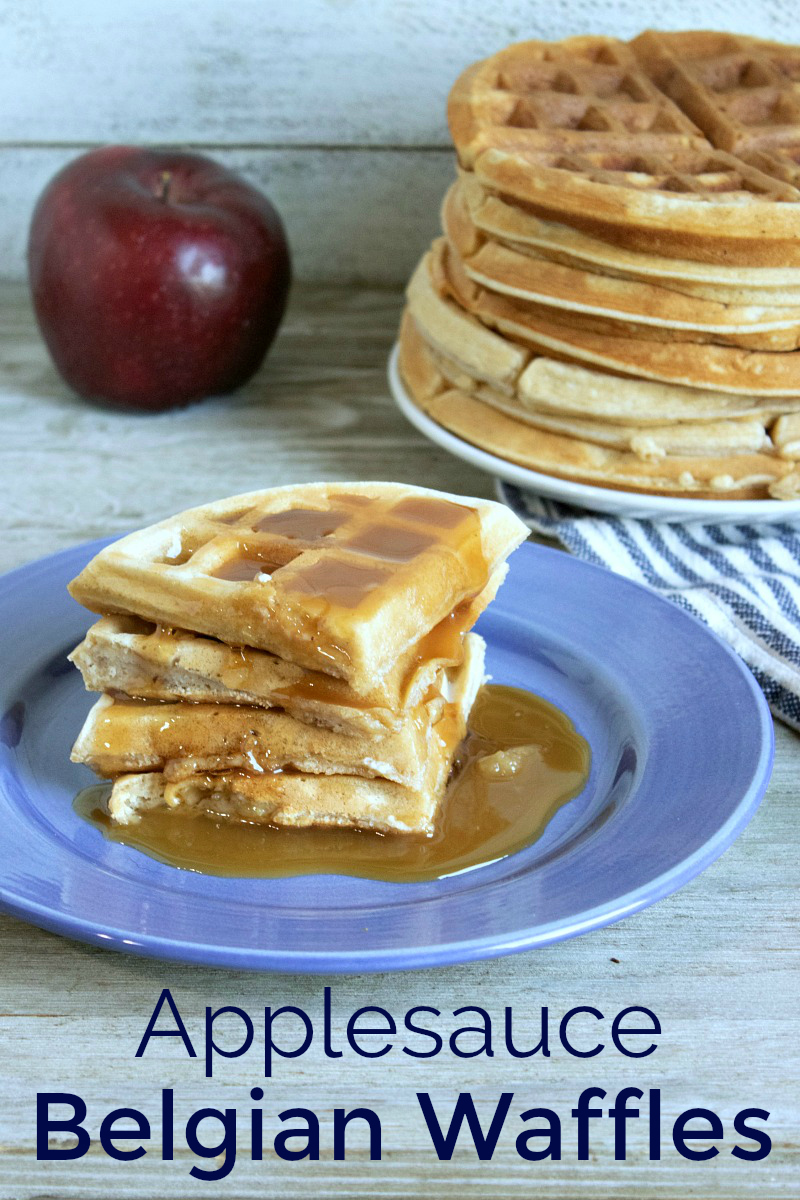 More from Mama Likes To Cook
Check out the rest of my vegetarian recipes, so you can get more great ideas for baking, cooking, blending and juicing.
Waffle Recipes
Apple Recipes
Shopping Tips
For a beautiful assortment of kitchen necessities and food gifts for the whole family, check out the deals at these online stores.
Are you ready to have some delicious fun in the kitchen?