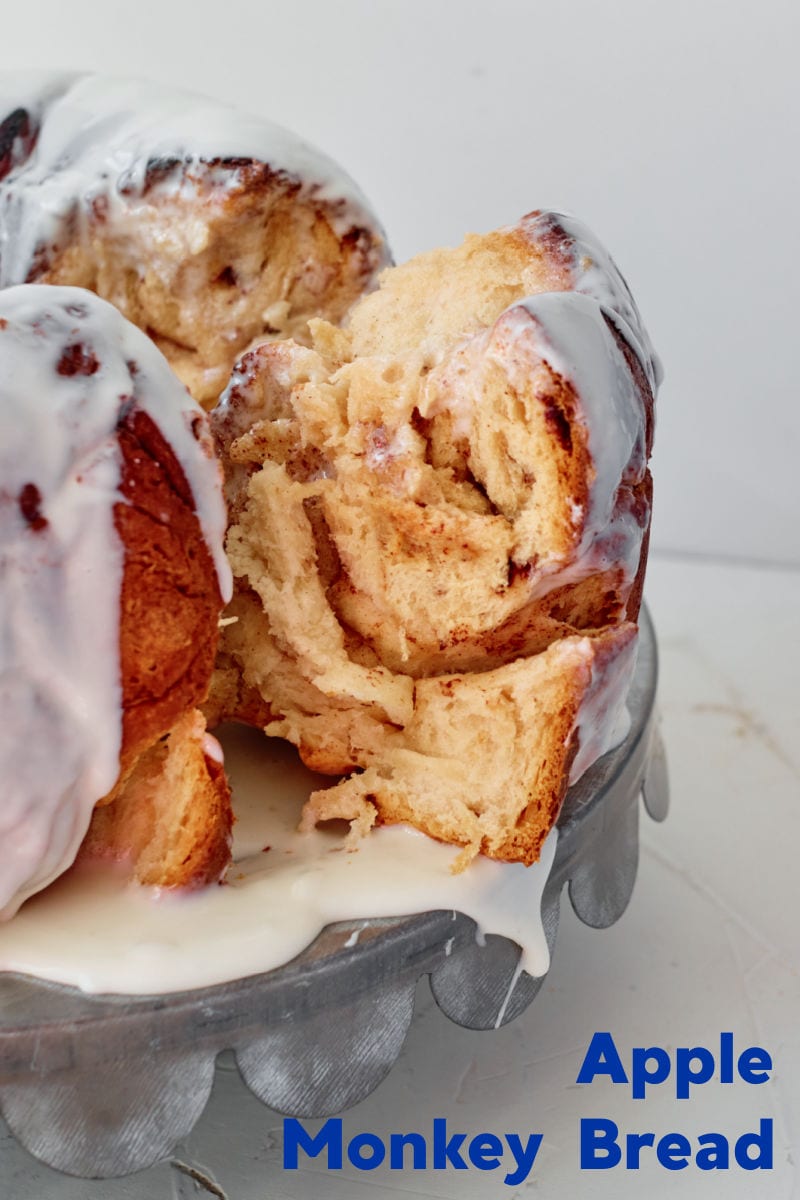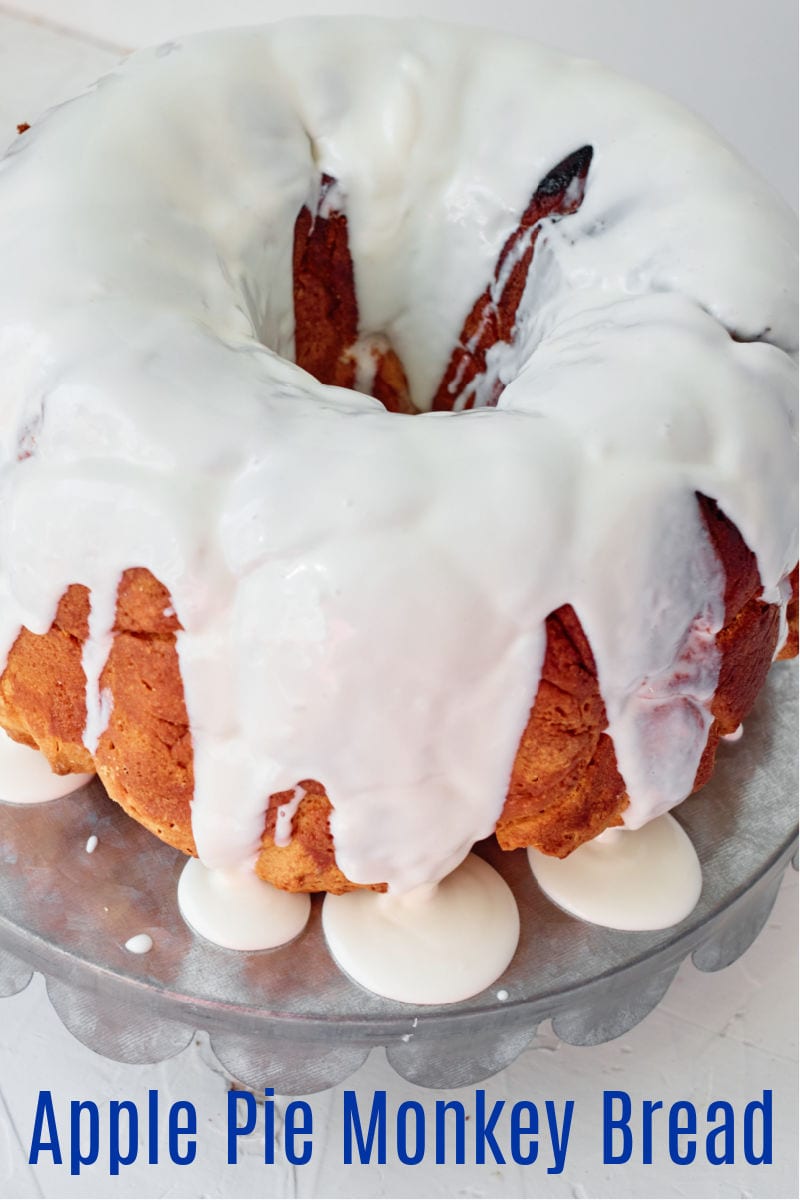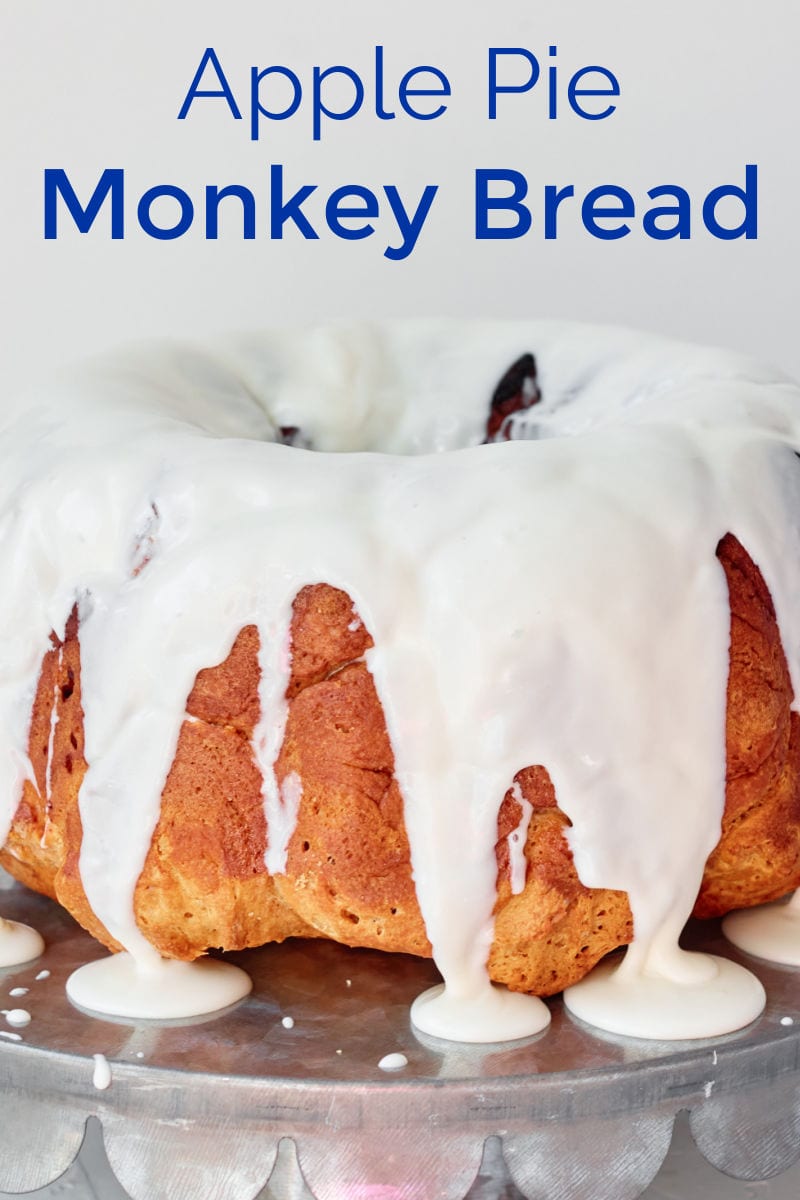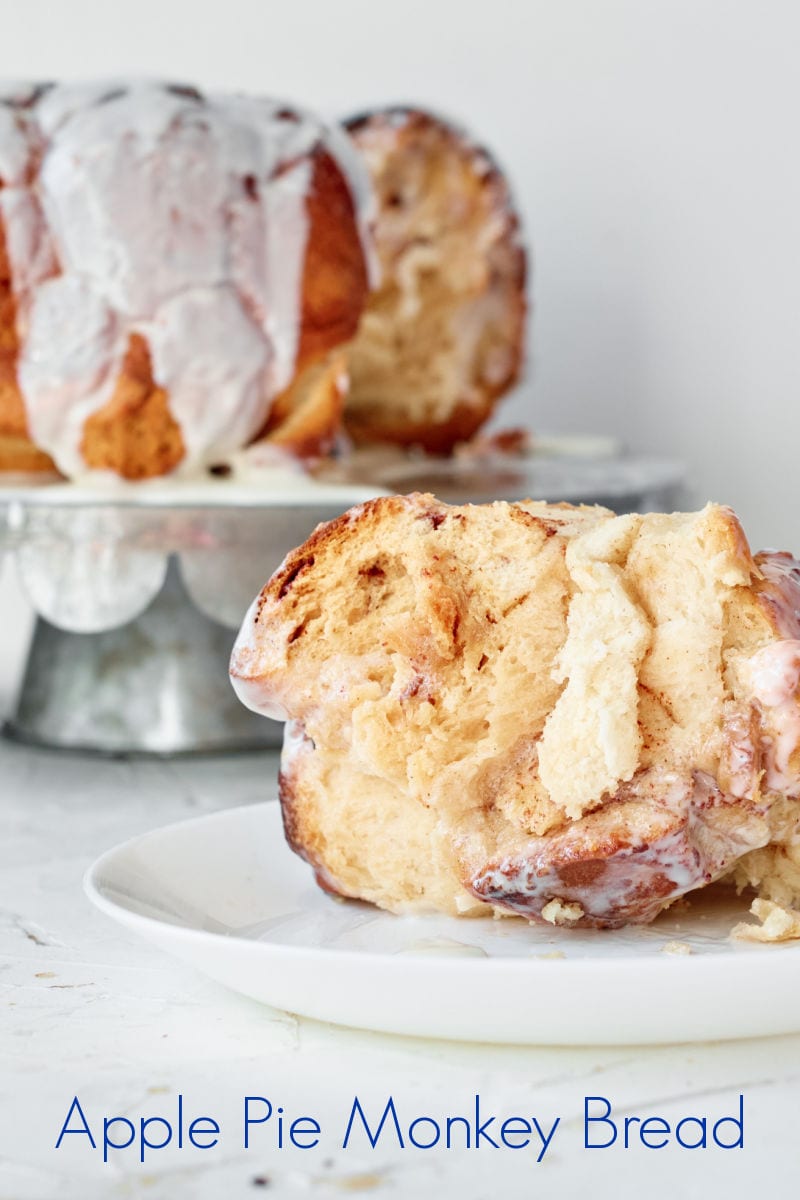 Pull Apart Apple Monkey Bread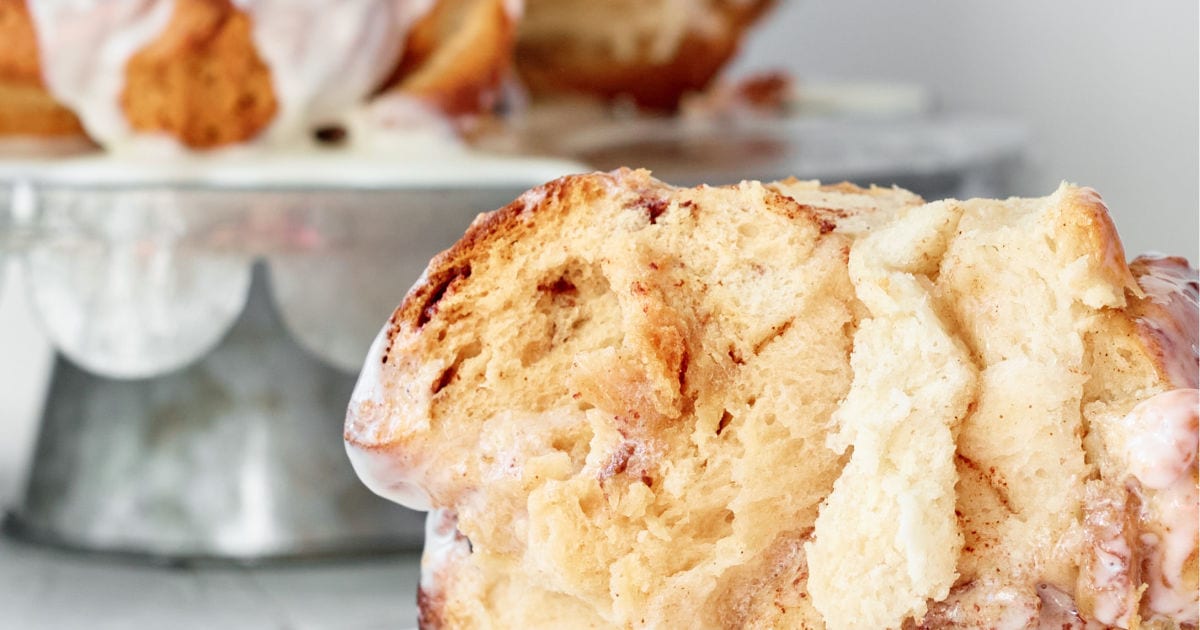 Pull apart bread is always delicious, but this apple pie monkey bread is an extra special sweet treat for breakfast or dessert.
It has real apple chunks and plenty of cinnamon baked right inside.
The recipe is easy, since you start with tubes of refrigerated cinnamon rolls and biscuits.
This is a flexible recipe, so feel free to use your favorite brands of dough or whatever happens to be on sale.
Putting it together is a fun, hands on experience, so the kids can definitely help make it.
After the monkey bread is baked in a bundt pan, you can cover it with the icing that comes with the cinnamon rolls.
Or you can leave the icing off, if you want it a little less sweet and a little less sticky.
Either way is fine.
Pull apart bread is perfect for a holiday brunch or special occasion, but it is also a fun surprise on an ordinary day.
Enjoy!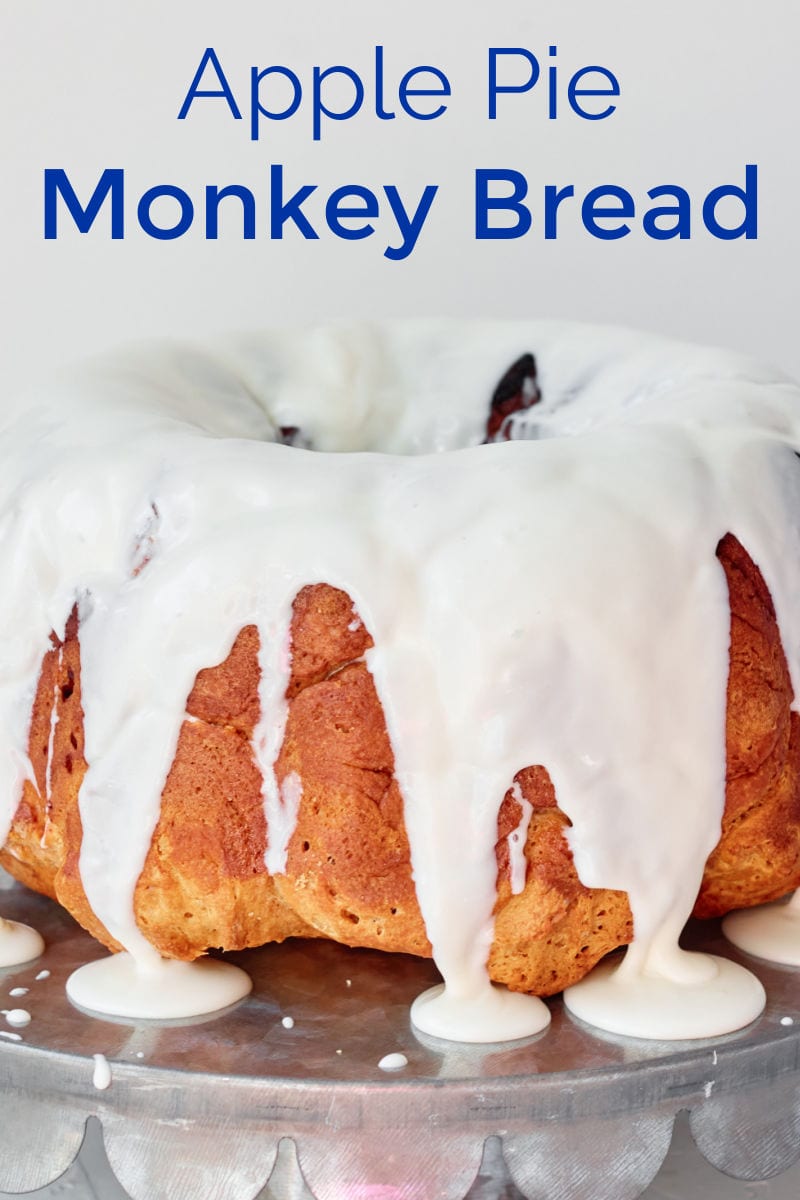 Apple Pie Monkey Bread Recipe
Preheat oven to 350°
Ingredients
2 tubes Cinnamon Rolls
2 tubes Biscuits
1 Apple
1 T Butter
½ t Cinnamon
1 T Light Brown Sugar
3 T Butter
1 t Sugar
1 t Cinnamon
Supplies
Nonstick Sauce Pan or Skillet
Paring Knife
Measuring Spoons
Bundt Pan
Nonstick Baking Spray
Instructions
1) Peel and core apple and then cut into chunks.
2) Place the apple chunks, butter, cinnamon and light brown sugar in a nonstick pan. Cook on medium ow until apples are soft and the mixture has thickened.
3) Pop open one roll of biscuits and cut each biscuit in half. Set aside.
4) Open up the second tube of biscuits. Scoop a small amount of the apple mixture into each piece of dough. Roll to seal the apples inside the dough. Set aside.
5) Pop open both cinnamon roll tubes and cut each roll in half. Save the icing to use later.
6) If bundt pan is not nonstick, spray with nonstick baking spray. Place biscuit and cinnamon roll dough pieces into the pan alternating the different types. The pan should be about 2/3 full of dough.
7) Melt butter, cinnamon and sugar. Then pour over the dough.
8) Bake at 350°for 35-40 minutes, so that it is cooked through and the top is golden brown.
9) Let cool for 15 minutes.
10) Invert the pan on a plate and top with the icing.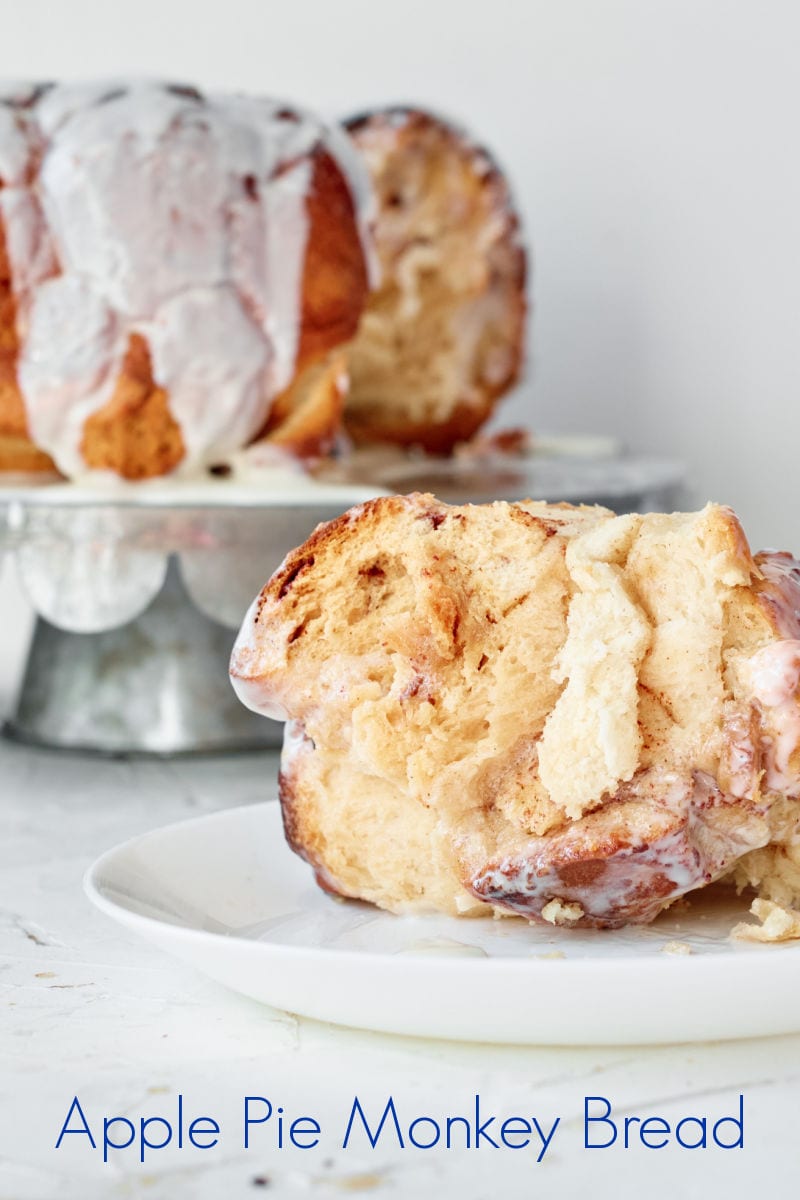 More from Mama Likes To Cook
Check out the rest of my vegetarian recipes, so you can get more great ideas for baking, cooking, blending and juicing.
Apple Recipes
Caramel Apple Recipes
Shop Now
For a beautiful assortment of kitchen necessities and food gifts for the whole family, check out the current deals at these online stores.
Are you ready to have some delicious fun in the kitchen?