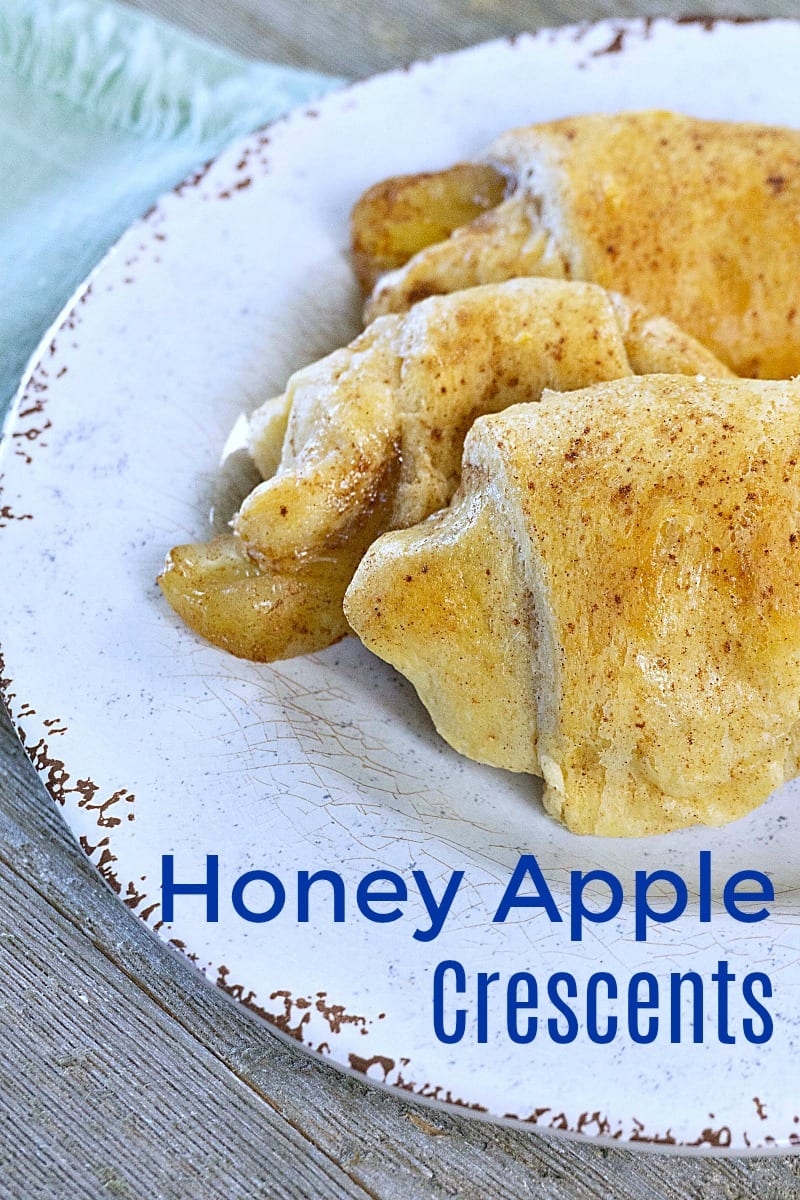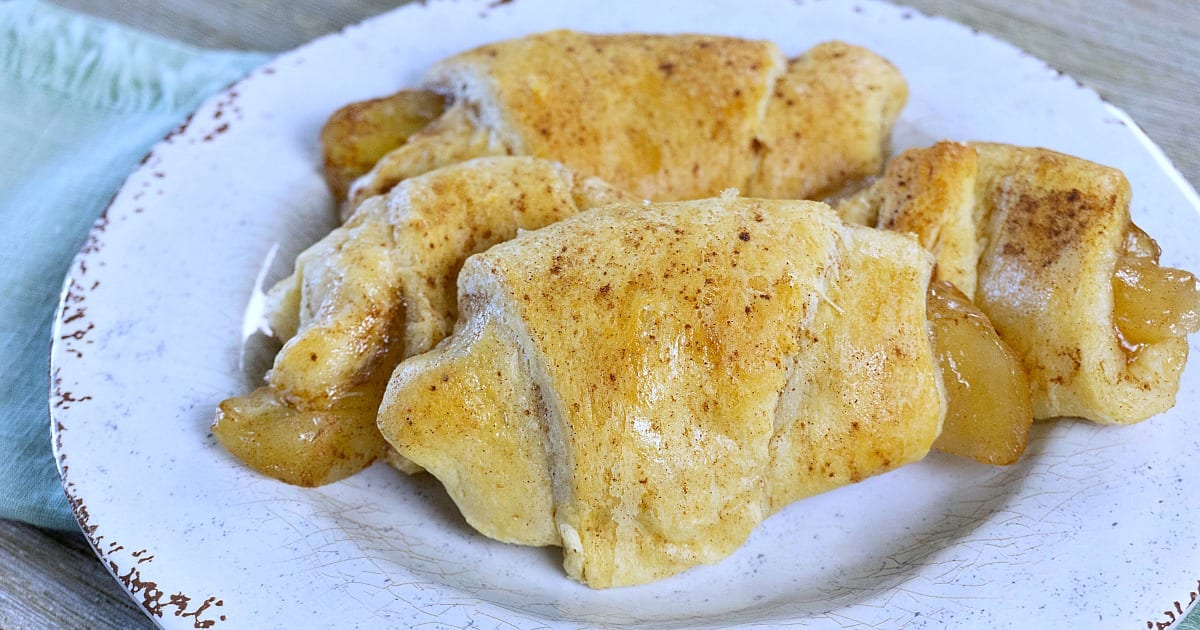 Quick and Easy Apple Treats
When you need an easy last minute dessert, make a batch of my honey apple crescents. They are fun to bake and a treat to eat.
Whoever invented crescent rolls in a can did a good thing, a very good thing.
They are so easy to bake and they always taste good.
Of course, it is fun to pop open the can.
I loved it, when it was my turn to pop the can as a child. And it is still fun as an adult.
I'm not sure why, but there is something satisfying about hitting a can on the edge of the granite counter top to open it up.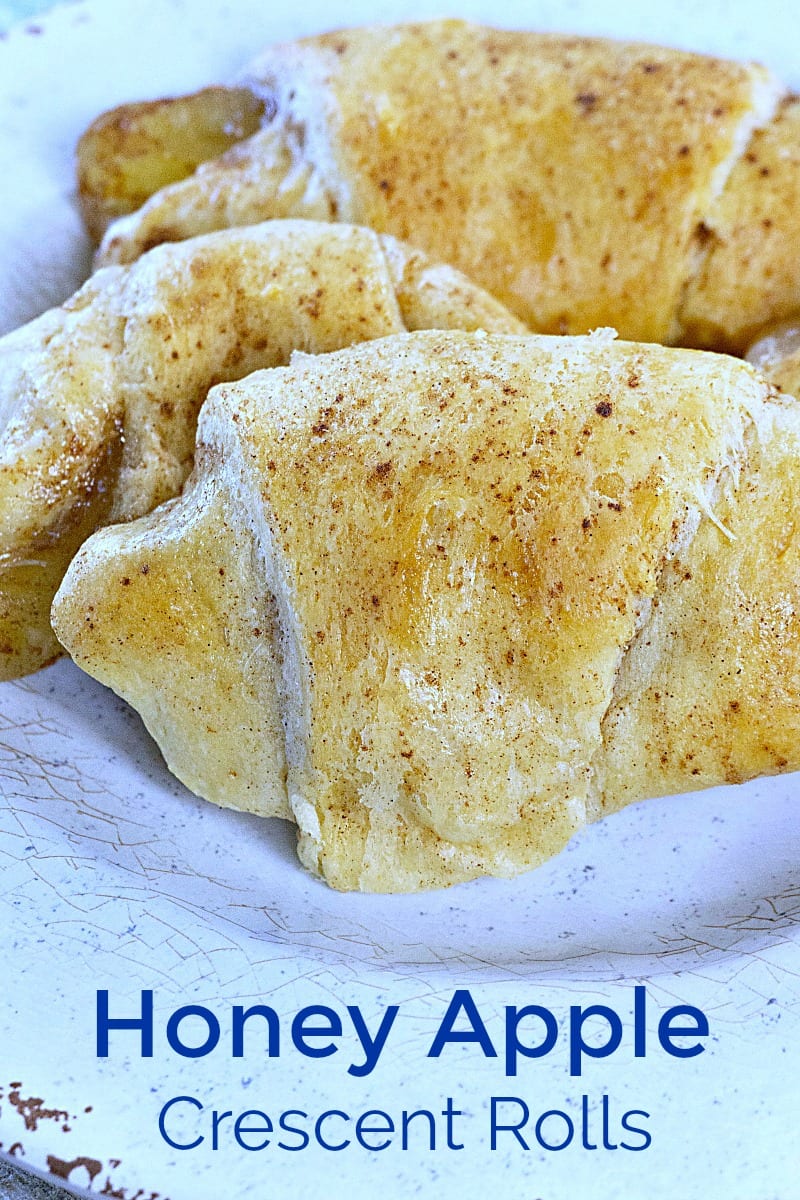 The recipe only calls for four simple ingredients.
You may already have some or all of them on hand.
If not, it won't break your budget to add them to your weekly shopping list.
With some desserts you need to plan ahead, so that you've got plenty of time to get them prepped and baked.
That isn't so, when you are making honey apple crescent rolls.
This is a dessert that you can whip up at the last minute.
In fact, they taste best when you eat them right after they come out of the oven.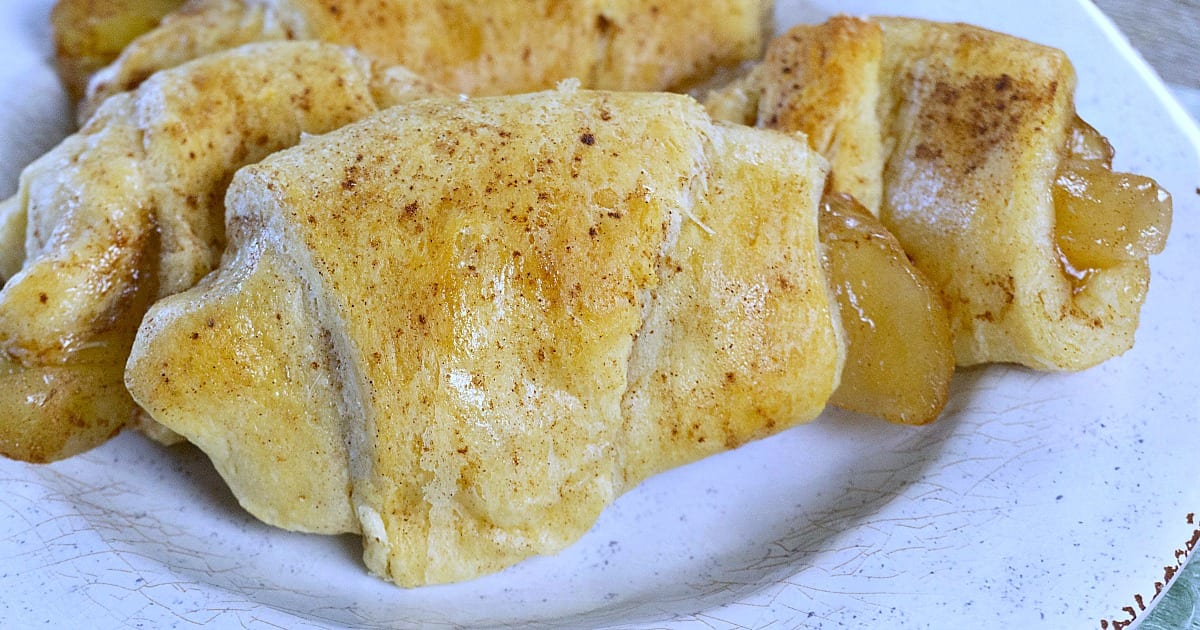 This is the perfect addition to a rushed weeknight meal, but it is tasty enough to serve to guests.
Of course, your family can help or even make the stuffed crescents by themselves while you work on the rest of the meal.
Kids may need a little help filling and rolling their first one, but after that they will be experts.
It is always nice, when kids can contribute something special to the meal.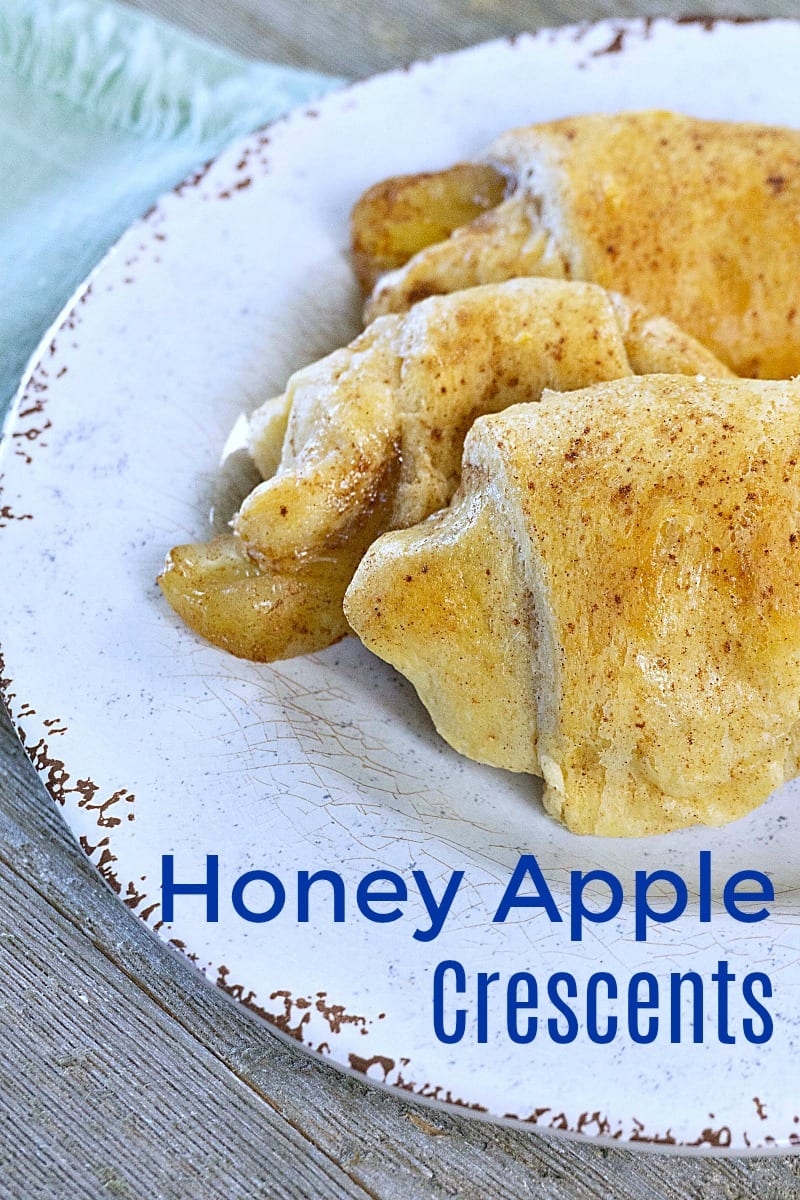 When I was growing up, crescent rolls were a rare treat that were usually saved for holidays or special occasions.
Now that I have a family of my own, I make them much more often.
Family mealtime is meant to be enjoyed, so it is nice to serve tasty treats that encourage us to sit and talk a little longer.
Enjoy this easy and delicious apple dessert!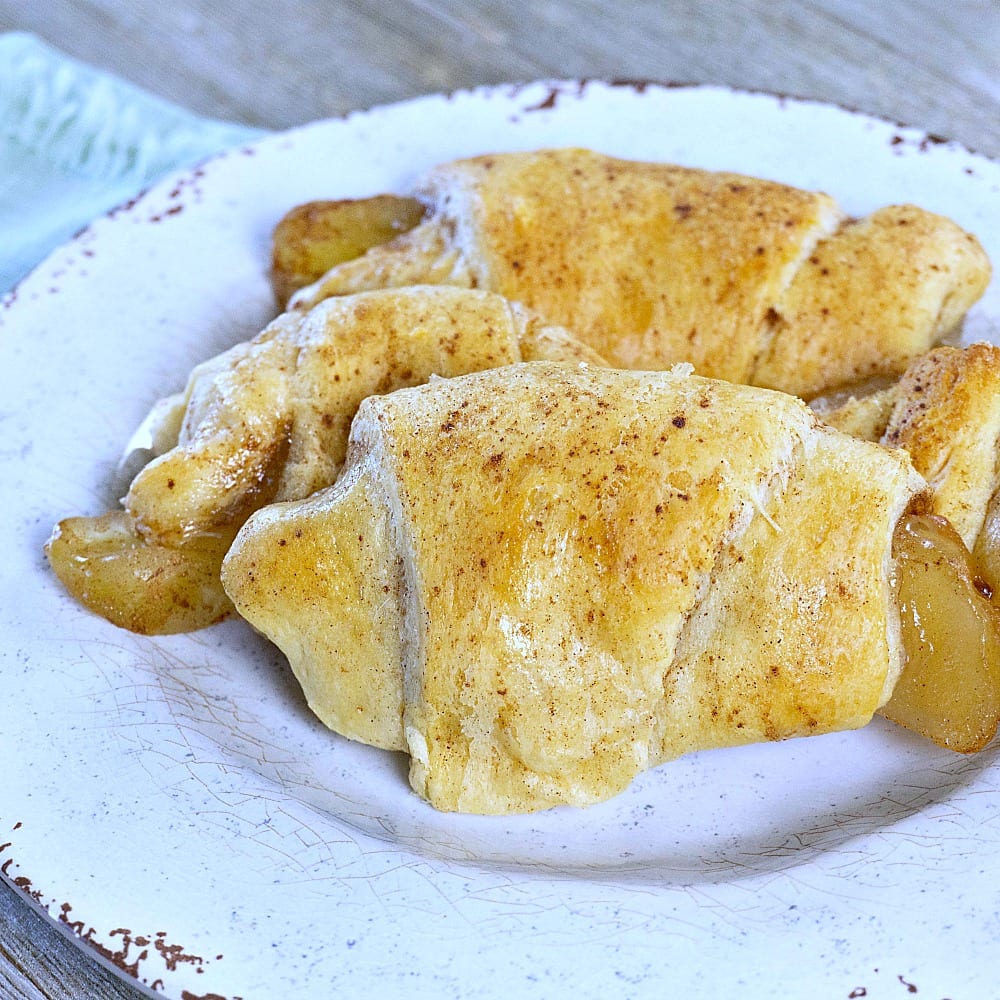 Honey Apple Crescents Recipe
Ingredients:
1 can Refrigerated Crescent Rolls
21 oz. can Apple Pie Filling
1/2 t Ground Cinnamon
1 T Honey
Supplies
Instructions:
1) Pre-heat oven to 350°.
2) Pop open the crescent rolls. Gently tear on the perforation, so that you have a triangle shaped piece of dough.
3) Place a spoonful of apple pie filling onto the wide part of the triangle shaped piece of dough.
4) Roll it up and form it into a crescent shape. Then place it on a baking sheet that has been lined with parchment paper.
5) Repeat until all crescents are filled.
6) Bake for approx. 18 minutes until crescents are golden brown.
7) Drizzle with a little bit of honey and lightly dust with cinnamon.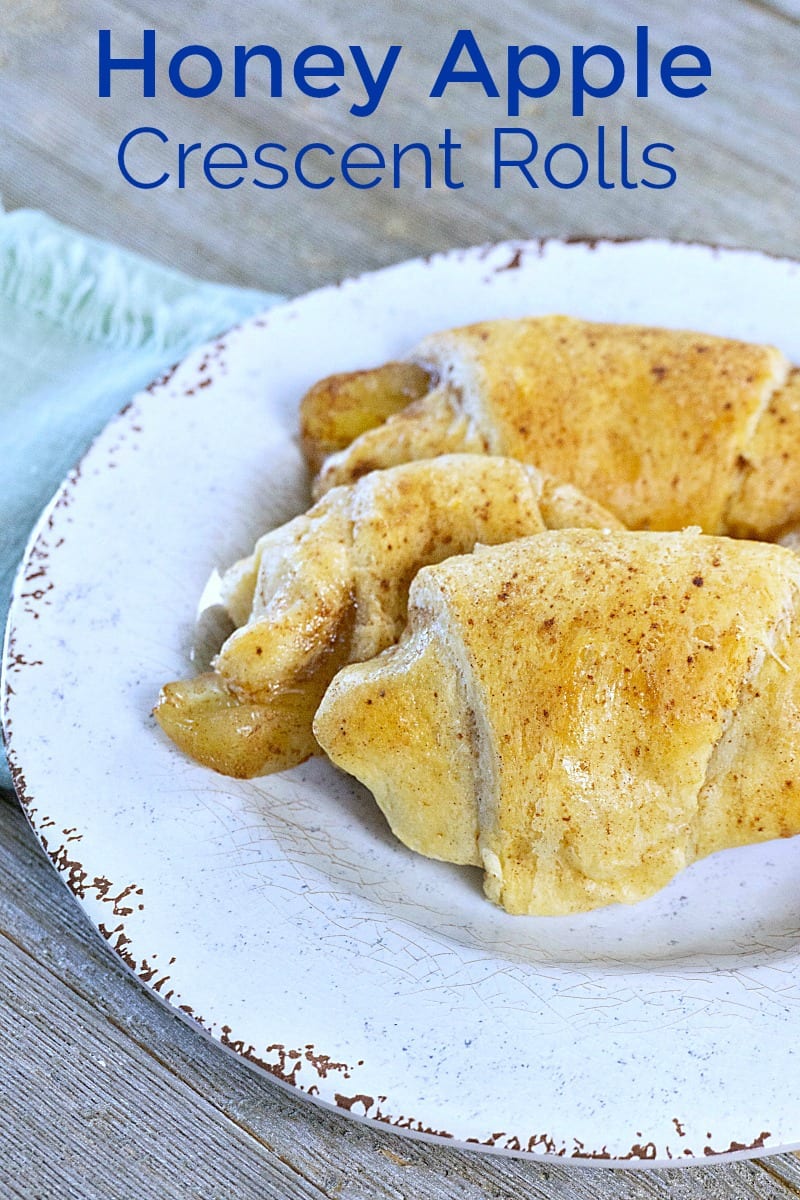 More from Mama Likes To Cook
Check out the rest of my vegetarian recipes, so you can get more great ideas for baking, cooking, blending and juicing.
Apple Recipes
Caramel Apple Recipes
Crescent Roll Recipes
Shop Now
For a beautiful assortment of kitchen necessities and food gifts for the whole family, check out the current deals at these online stores.
Are you ready to have some delicious fun in the kitchen?