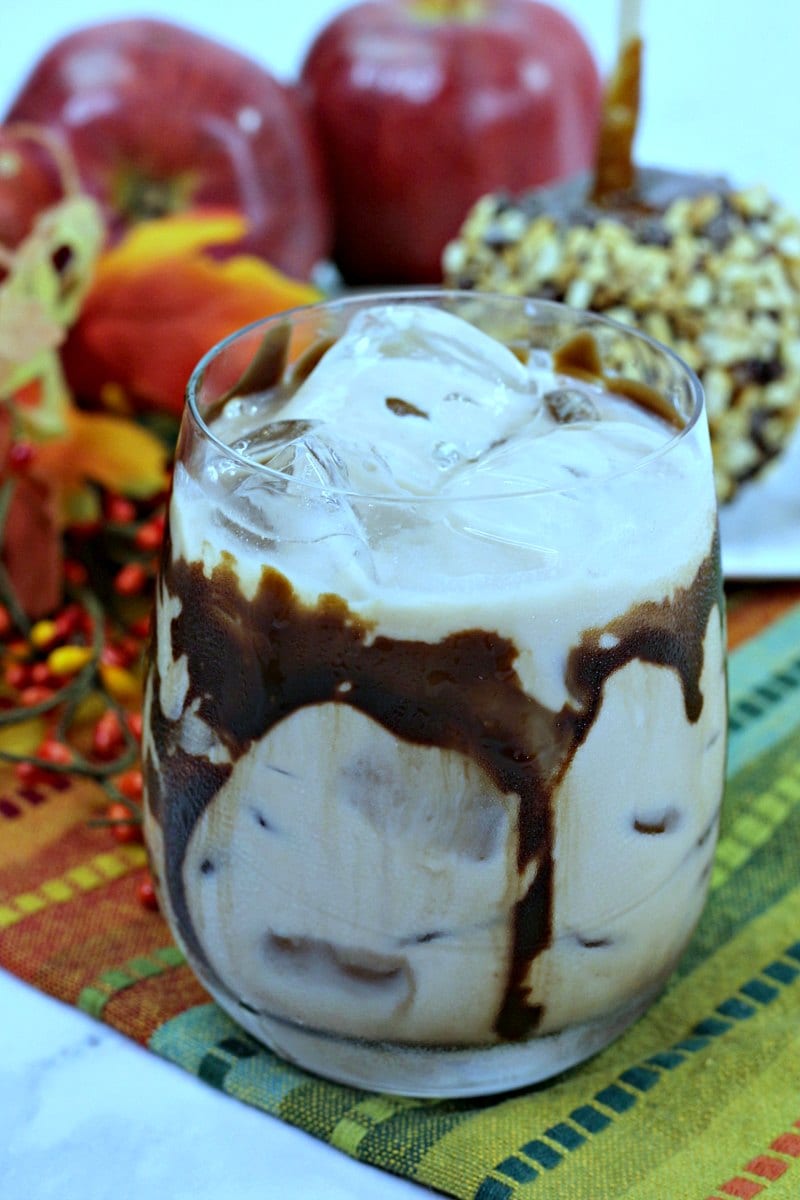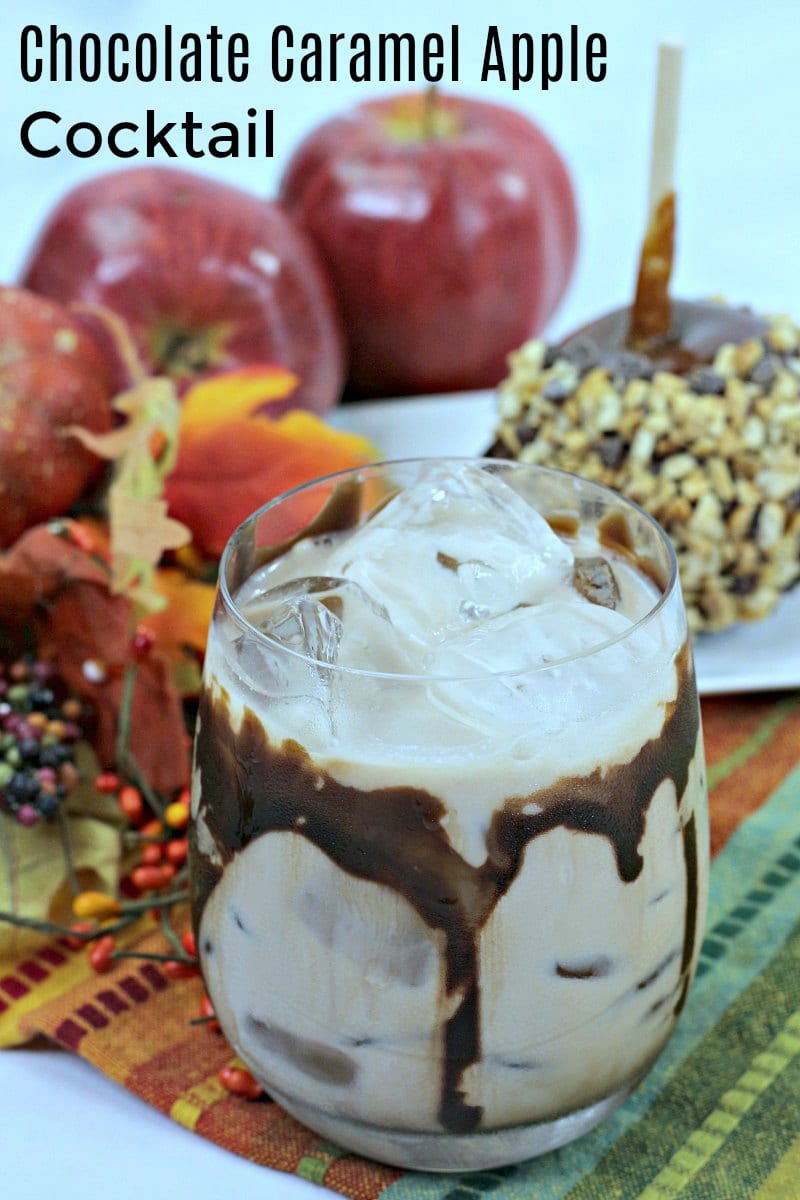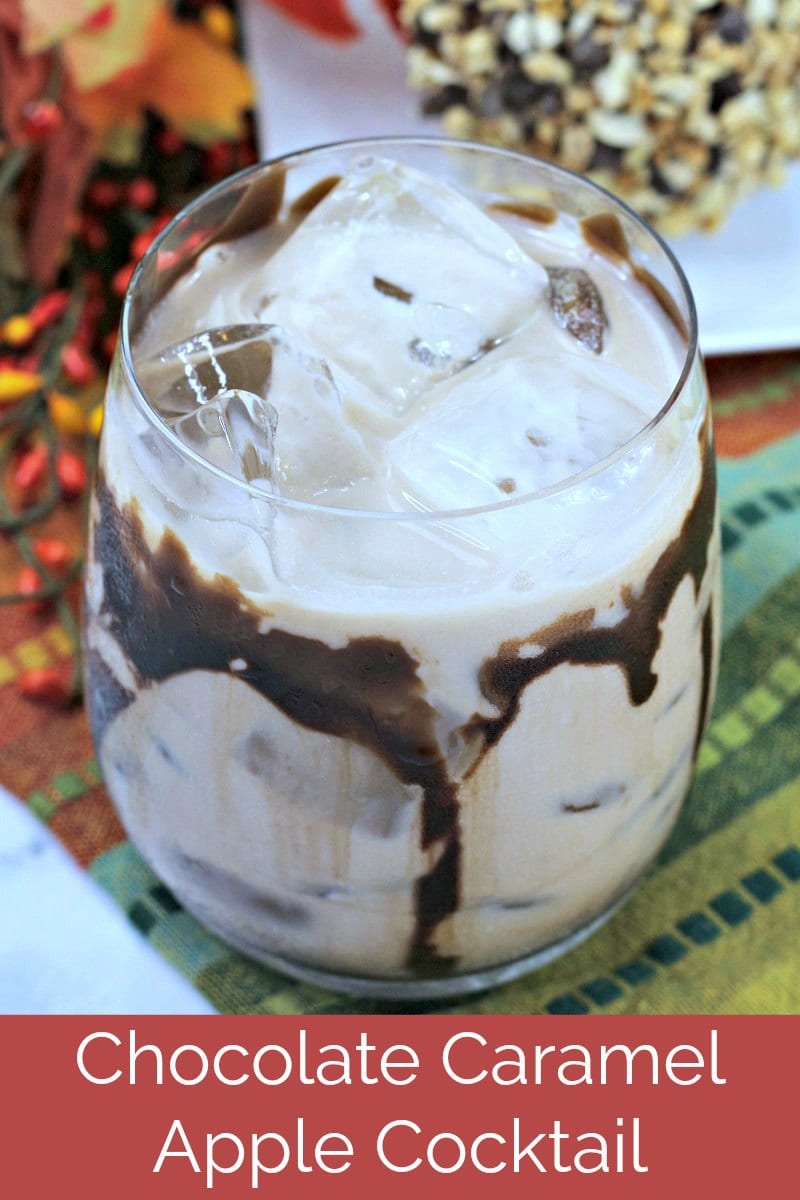 Caramel and Chocolate Together
in a Tasty Chilled Cocktail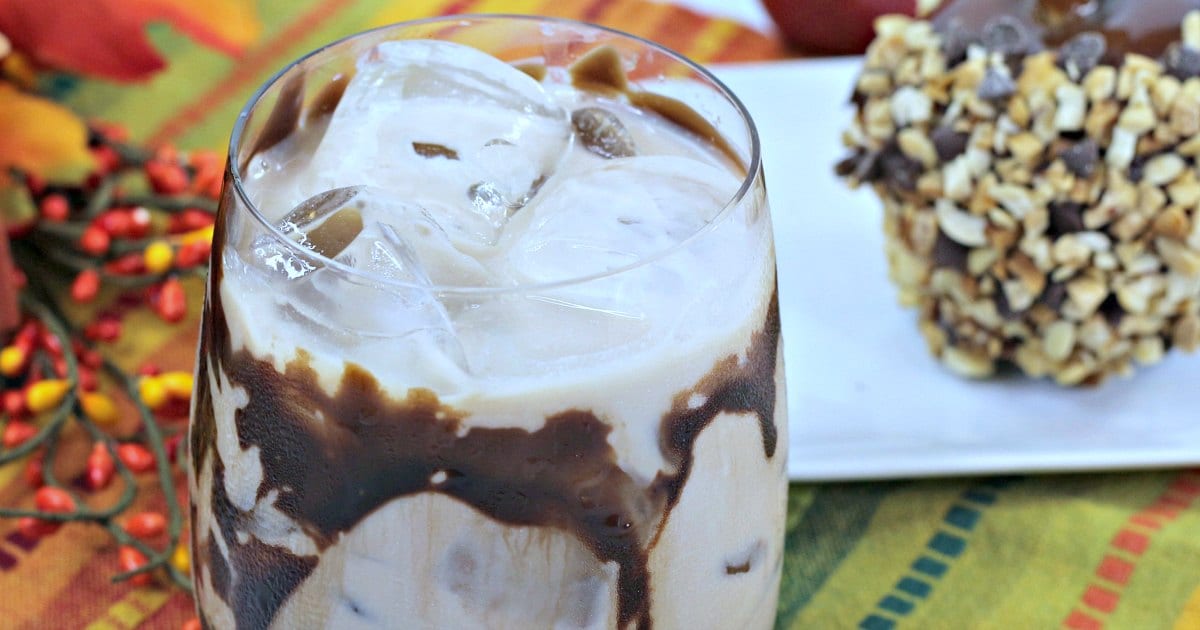 When you want a sweet dessert cocktail, sip a satisfying chilled chocolate caramel apple cocktail.
This tasty adult beverage serves up the tastes of melted chocolate and caramel apple treats in liquid form.
Like many of us, I love caramel apples, but my teeth and dentist do not like them the way my taste buds do.
Now, I don't have to risk a dental emergency to enjoy the flavors of this wonderfully sweet Fall dessert.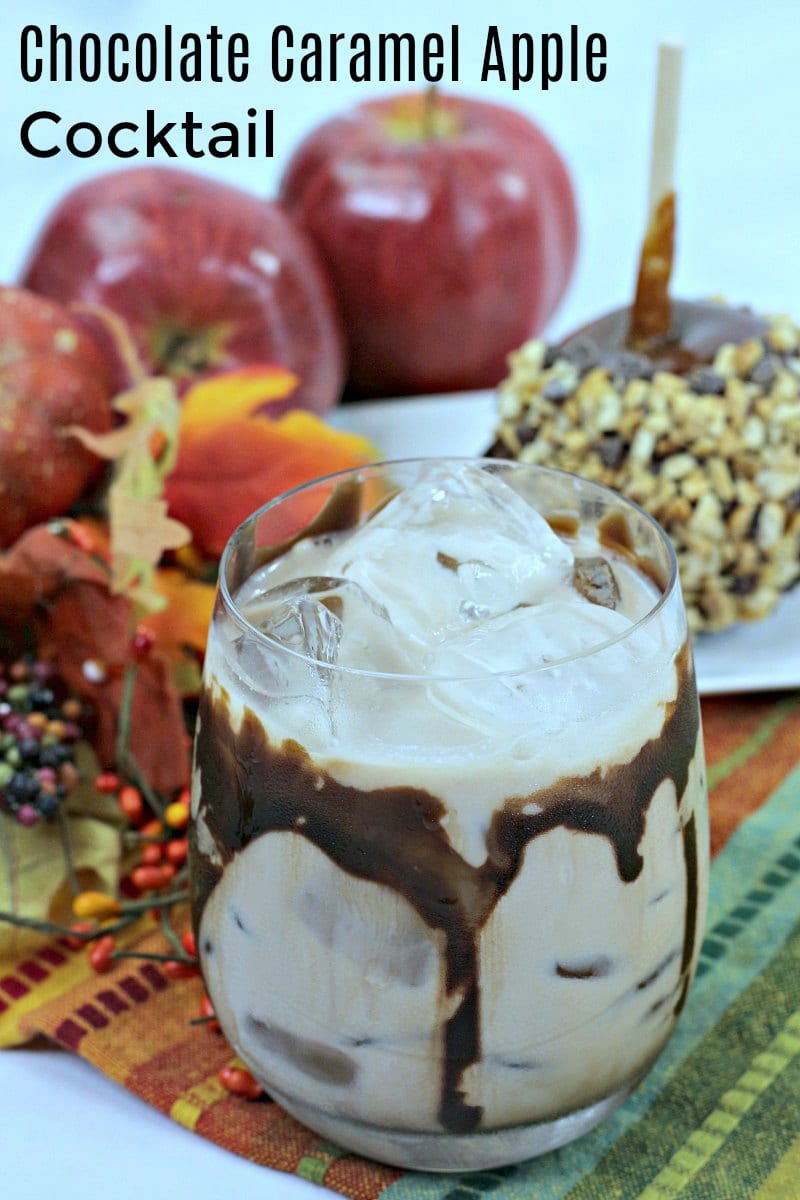 The cocktail is quick and easy to make, when you briefly mix up the ingredients in a cocktail shaker.
Then, just pour it over ice and enjoy the adult beverage.
This cocktail is definitely a sweet treat, so you can consider it dessert.
Its taste is delicious and I love the look of the chocolate sauce dripping down the inside of the glass.
You'll want to savor every drop of this chocolate caramel goodness!
Chocolate Caramel Apple Cocktail Recipe
Ingredients:
1 oz. Apple Cider
2 oz. Caramel Creamer
1.5 oz Captain Morgan Spiced Rum
1 oz Godiva Chocolate Liqueur
Ice
Garnish
Instructions:
1) Add a few ice cubes to a cocktail shaker. Then, pour apple cider, caramel creamer, Captain Morgan Rum and Godiva Liqueur into the shaker.
2) Shake for 15 seconds to chill and mix ingredients together.
3) Drizzle chocolate syrup around the inside of the cocktail glass.
4) Add fresh ice to the glass and strain the cocktail into the glass.
5) Sip and enjoy!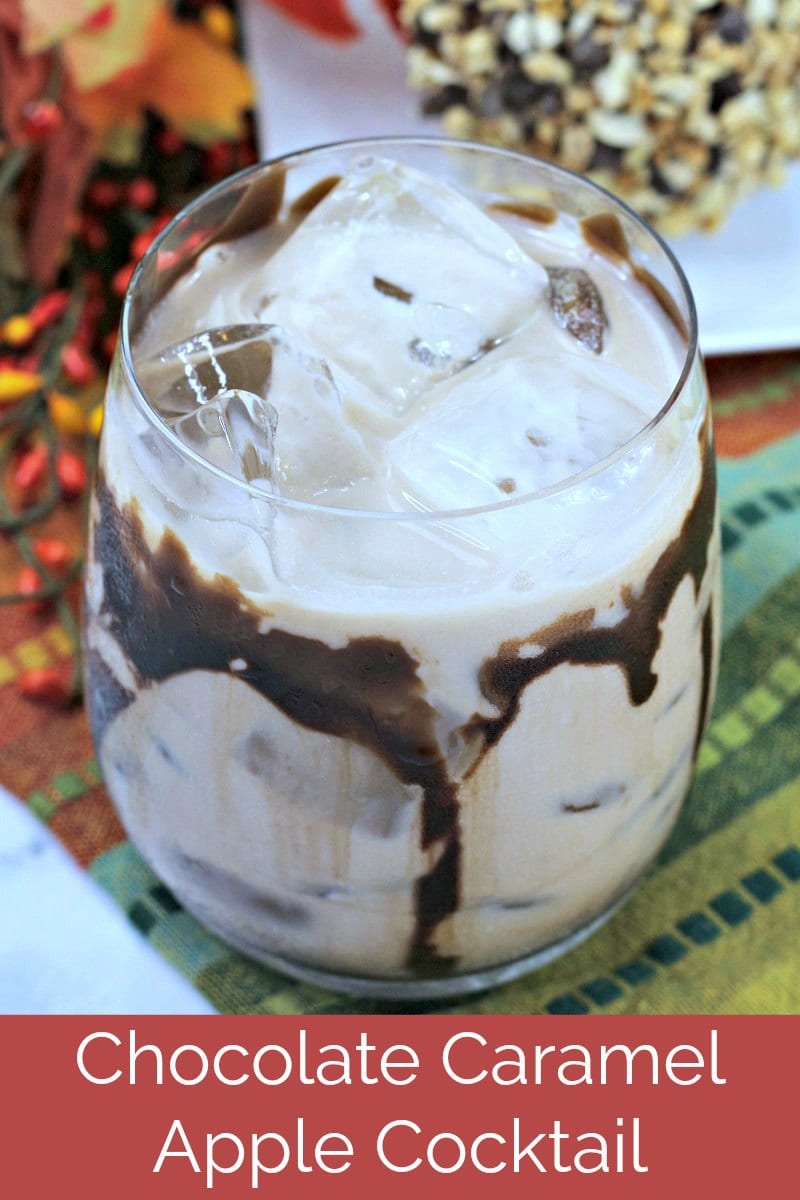 More from Mama Likes To Cook
Check out my vegetarian recipes, so you can get more great ideas for baking, cooking, blending and juicing.
Apple Recipes
Caramel Apple Recipes
Cocktail Recipes
Shop Now
For a beautiful assortment of kitchen necessities and food gifts for the whole family, check out the current deals at these online stores.
Are you ready to have some delicious fun in the kitchen?