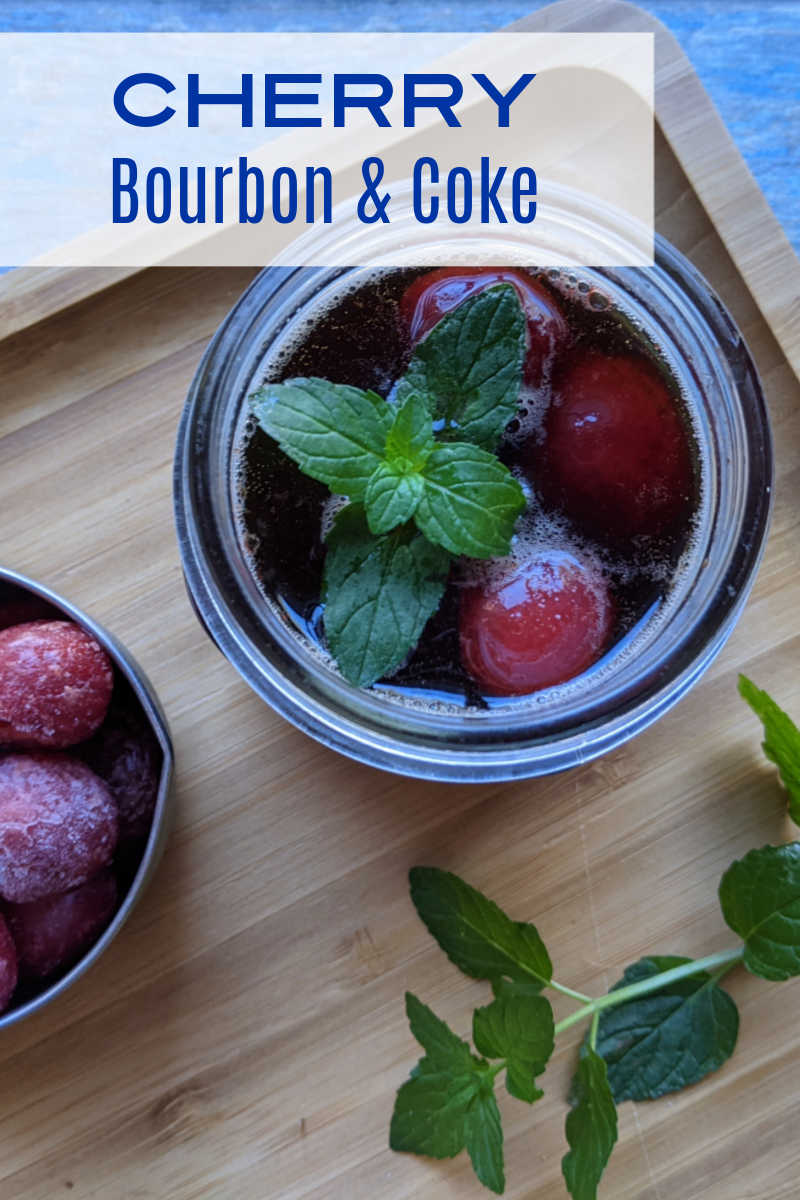 Cherry Whiskey and Coke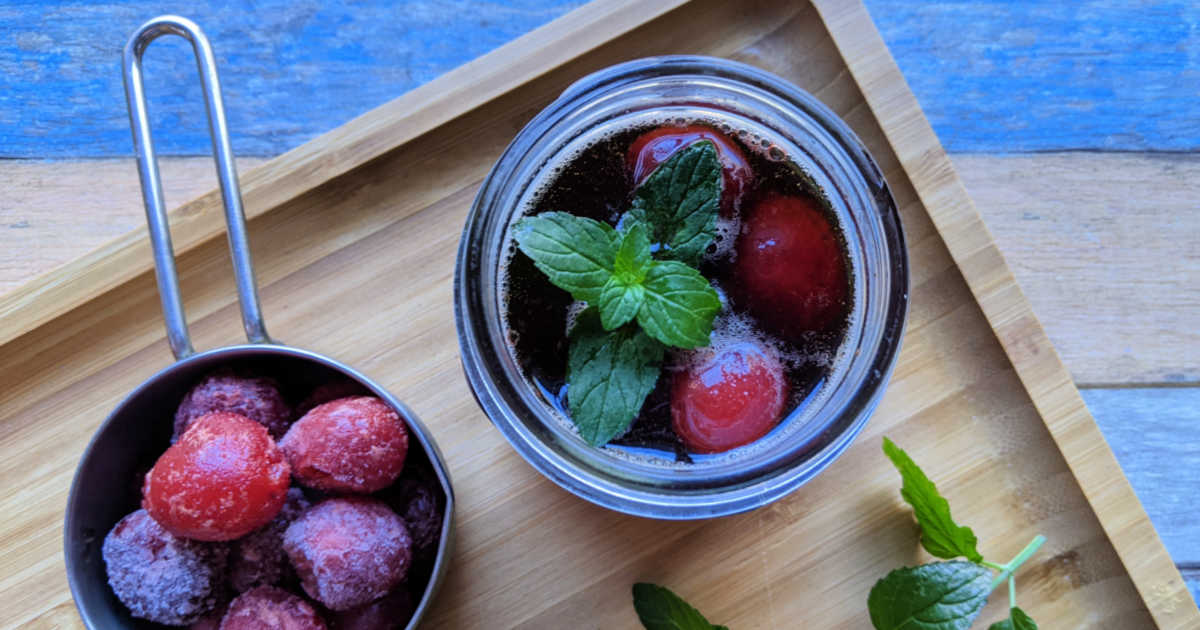 Learn how to make a tiki bar cherry bourbon and Coke cocktail at home.
This easy and delicious boozy drink made with frozen dark sweet cherries is great for a party or for a night in.
Ingredients are simple and the sweet cherry whiskey bourbon and mint cocktail made with Coke is delicious.
The recipe makes two strong drinks, but you can easily half it for one serving or make enough to serve a crowd.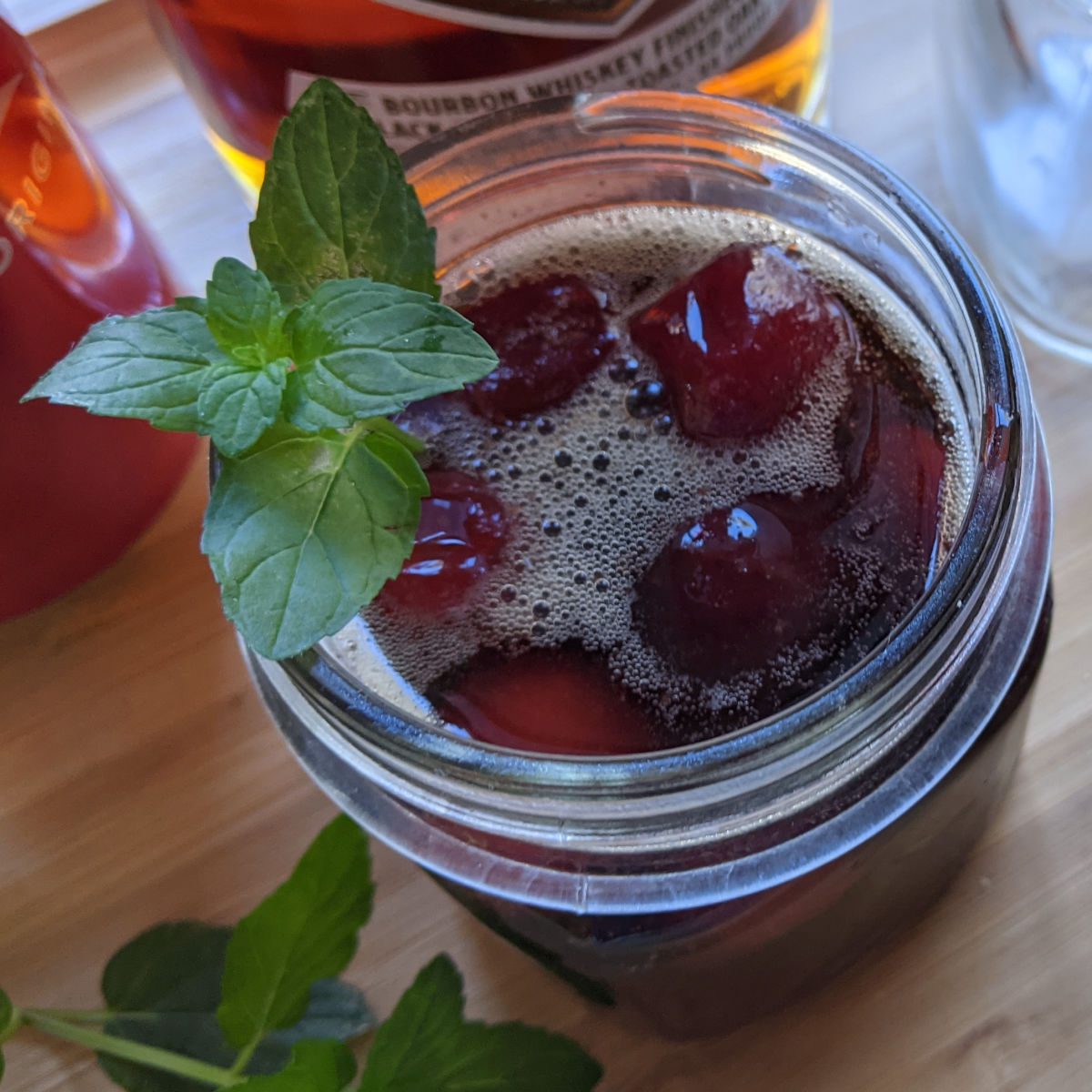 Easy Bourbon Cocktail
This cherry bourbon and Coke recipe is simple enough for beginners to make with basic ingredients and tools.
In fact, you may already have everything you need for the Coke cocktail at home already.
You just need to measure and stir to create a homemade tiki bar cocktail with bold flavor.
Coke and bourbon go together well!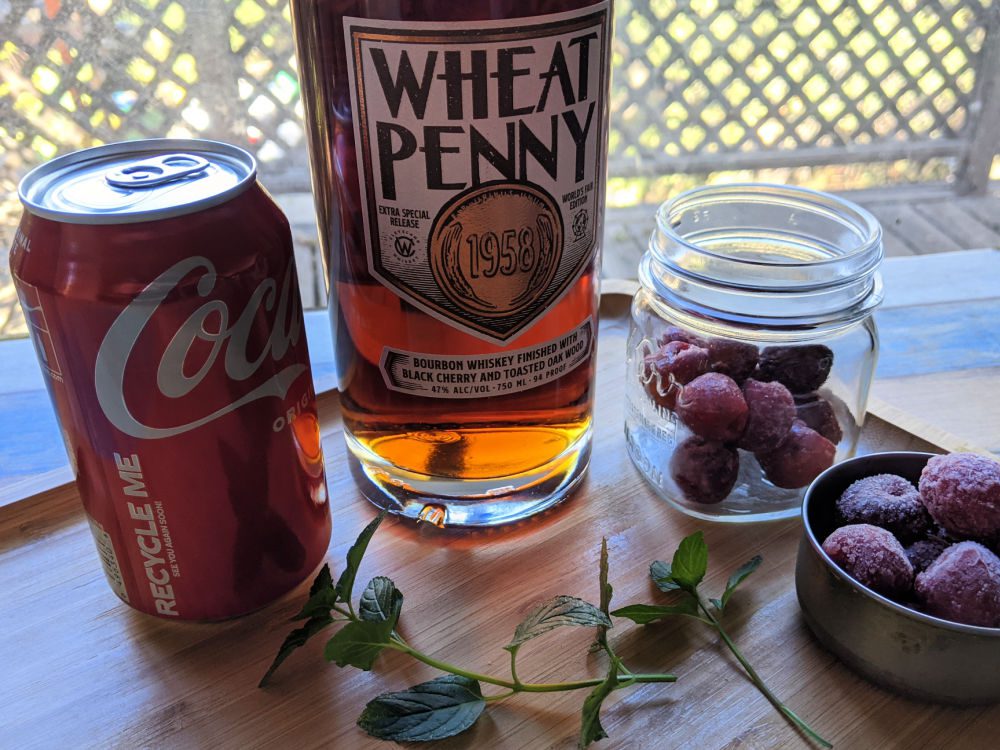 Are bourbon and whiskey the same thing?
Bourbon is an American type of whiskey, so all bourbon is whiskey.
However, not all whiskey is bourbon.
Other types of whiskey include Scotch, Rye and Irish whiskey.
You can use one of the others in this recipe, but a good barrel-aged bourbon is my choice.
This drink is strong, so choose a good quality whiskey with a good flavor profile.
Then you will enjoy it's taste each time you take a sip.
A whiskey and Coke is nice, but this bourbon and Coke craft cocktail is amazing!
What type of cola is best in bourbon cocktails?
Bourbon and Coke is a popular drink that can be made with regular Coca-Cola, Diet Coke, Coke Zero or Caffeine-free Coke.
Pepsi or another cola brand will be fine, too.
Personally, I believe regular Coke is best with bourbon, but you can change it up to suit your taste.
If you are feeling adventurous, try Dr. Pepper as a substitute for a extra added flavor.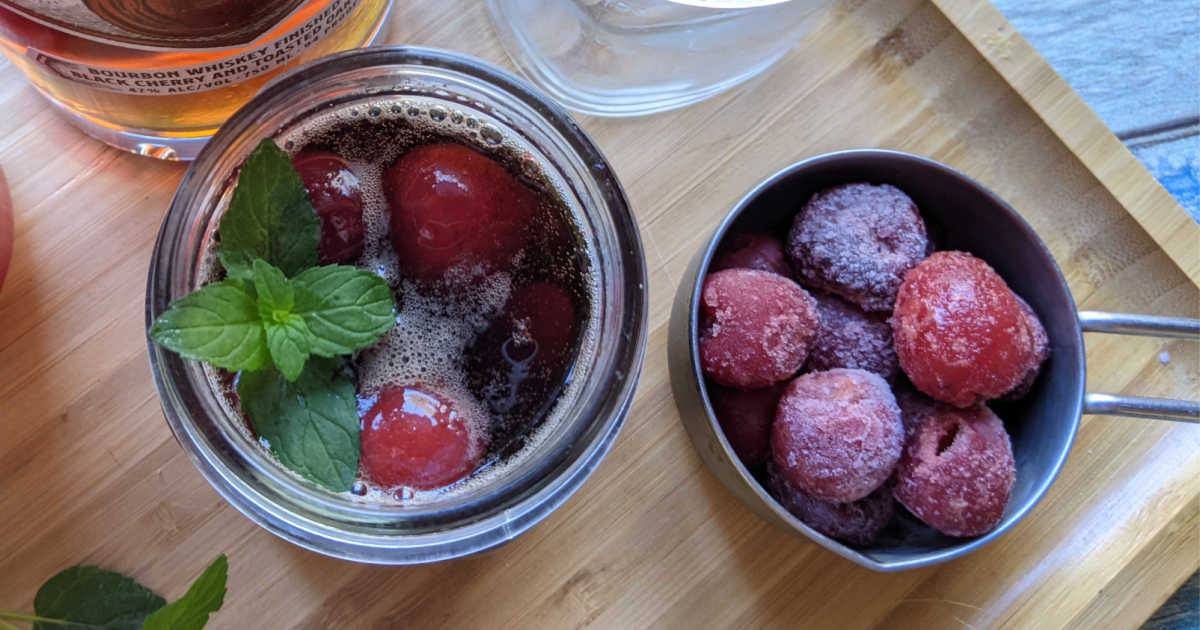 Why use frozen sweet cherries instead of ice cubes?
First, when ice melts, it waters down the cocktail changing the flavor.
By using frozen cherries, you can savor your beverage and sip it slowly to enjoy it from start to finish.
Your drink will keep cold without watering down the taste.
The sweet dark cherries also add delicious fruit flavor to the drink.
And, of course, you can eat the bourbon and Coke infused cherries for a delicious finish, too.
Yes, they are a real treat, so you can look forward to finishing your drink.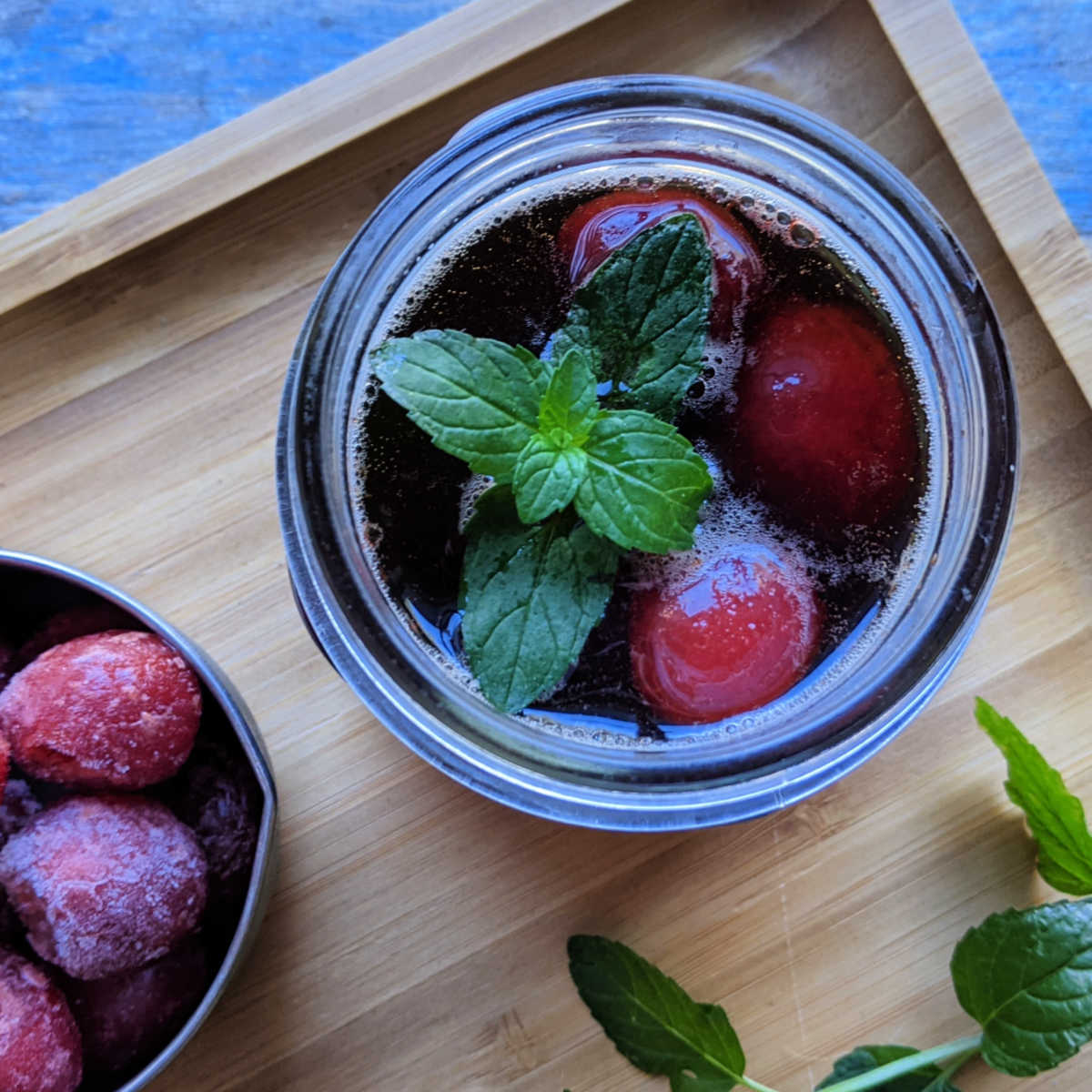 Tiki Bar Cherry Bourbon and Coke Recipe
Yield: 2 servings
Ingredients
1 cup Dark Sweet Cherries, frozen
1 12 oz. can Coke
2 Shots Bourbon Whiskey
Fresh Mint for Garnish
Supplies
Measuring Cup
Instructions
Divide the frozen sweet cherries evenly between the two whiskey glasses.
Pour a shot of bourbon on top of the cherries in each glass.
Top each cocktail with Coke and stir gently.
Garnish each beverage with a sprig of fresh mint.
Enjoy responsibly!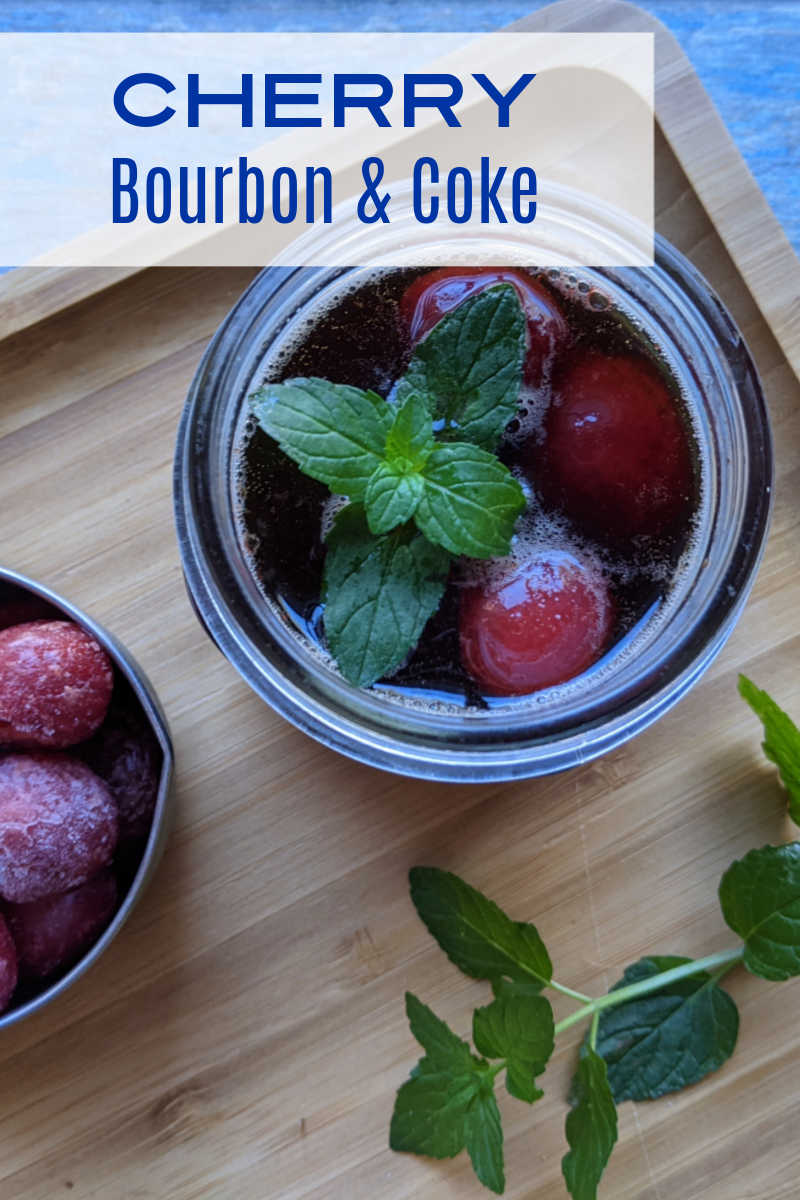 More from Mama Likes To Cook
Check out my vegetarian recipes, so you can get more great ideas for baking, cooking, blending and juicing.
Cocktail Recipes
Cherry Recipes
Shop Now
For a beautiful assortment of kitchen necessities and food gifts for the whole family, check out the current deals at these online stores.
Are you ready to have some delicious fun in the kitchen?