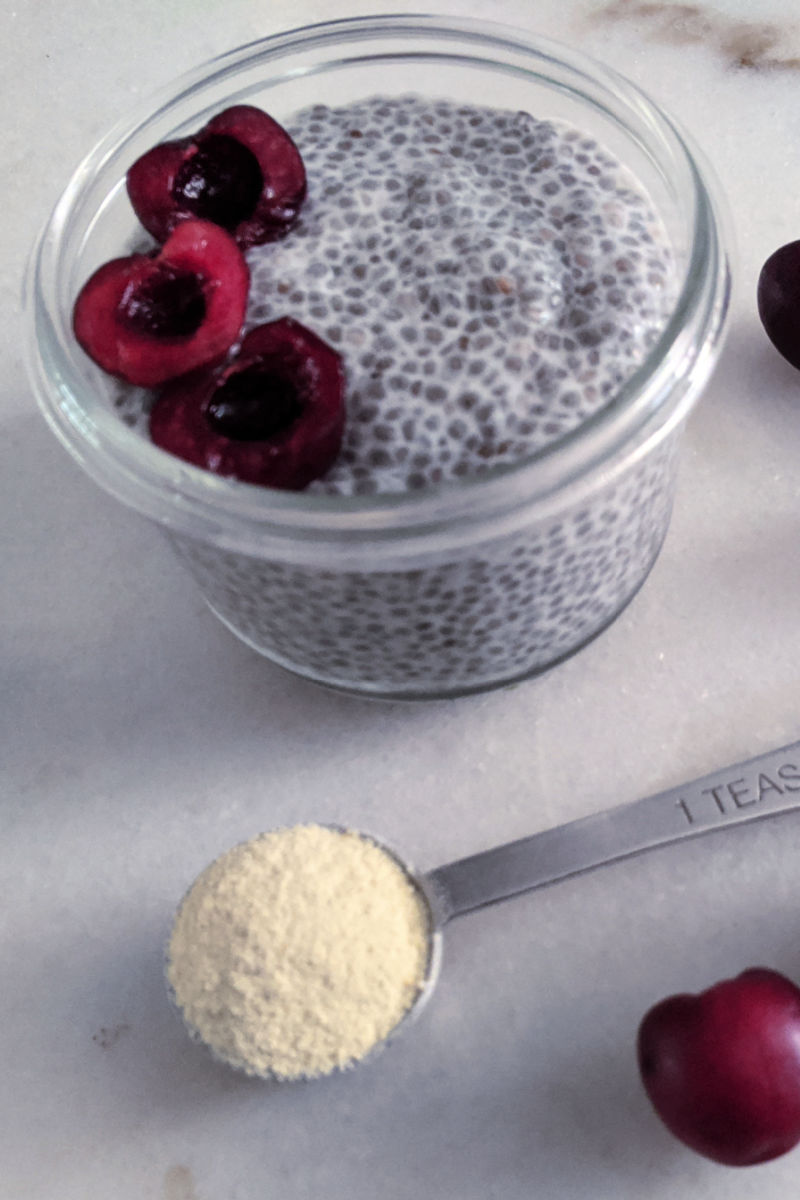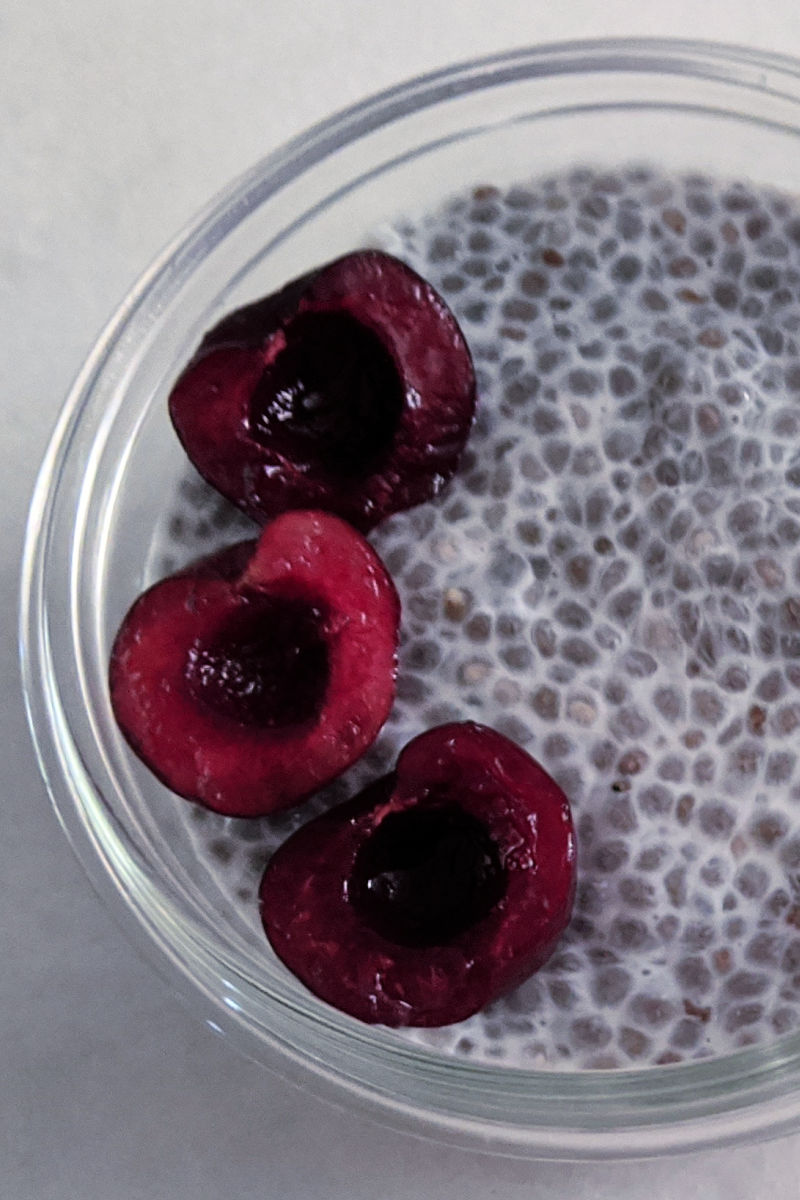 Protein Chia Pudding
with hemp milk and fresh cherries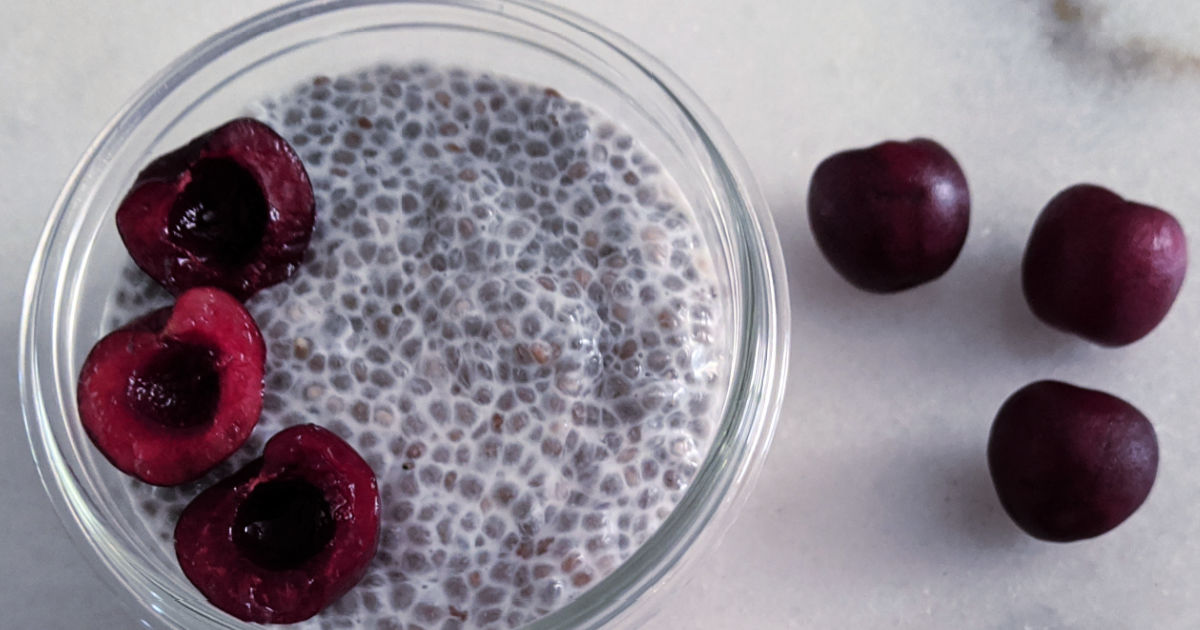 Make my hemp and cherry protein chia pudding, when you want a delicious treat that can be enjoyed for breakfast, snack time or dessert.
It is a simple treat that combines simple flavors in a wonderful way that leaves me feeling energized and satisfied.
There is no sugar added, but the fresh Summer cherries add their natural sweet and tart taste.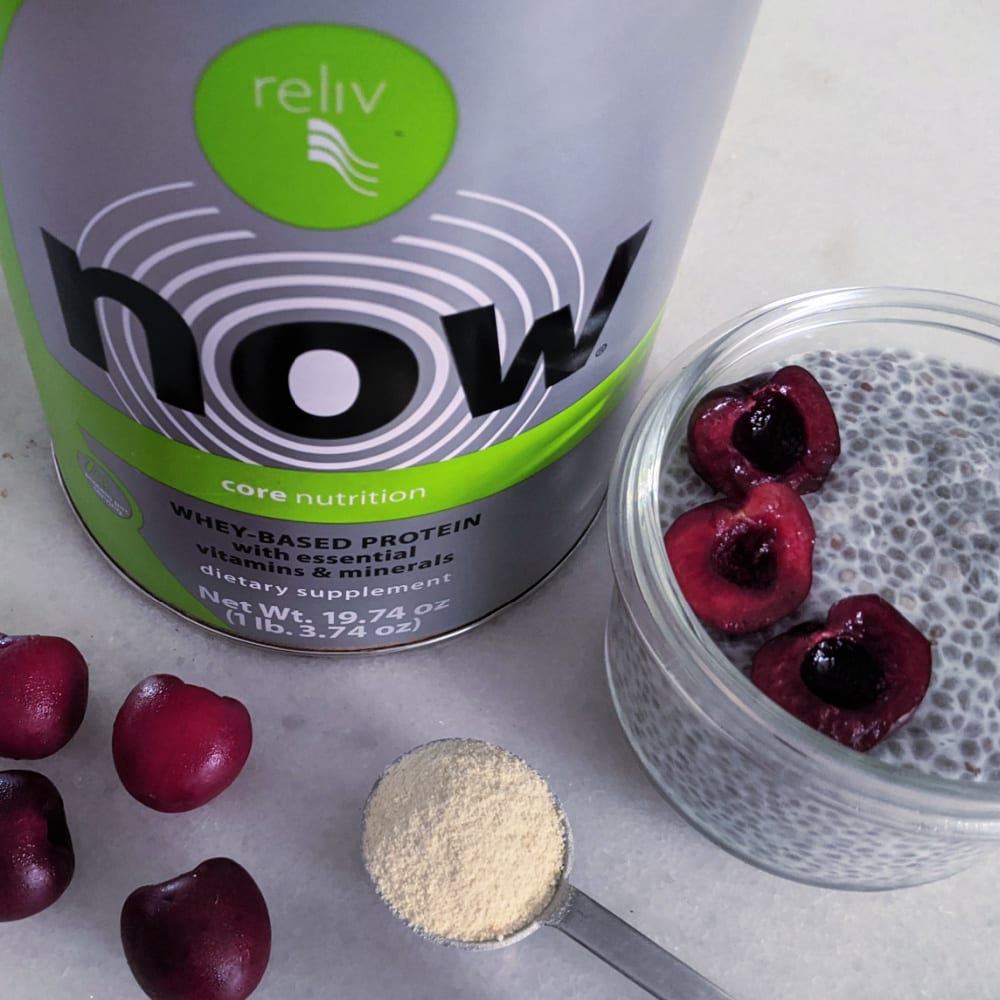 When choosing your hemp milk and protein powder, select ones that are both unsweetened and unflavored.
This way you will be able to clearly taste the smooth and nutty flavor of the hemp milk, which contrasts nicely with the fresh cherries.
With this pudding, you are getting protein from the chia seeds, the hemp milk and the protein powder.
Yes, there are three good proteins mixed into one delicious pudding.
This is a perfect way to enjoy a cool treat, when Summer cherries are at their peak.
Enjoy!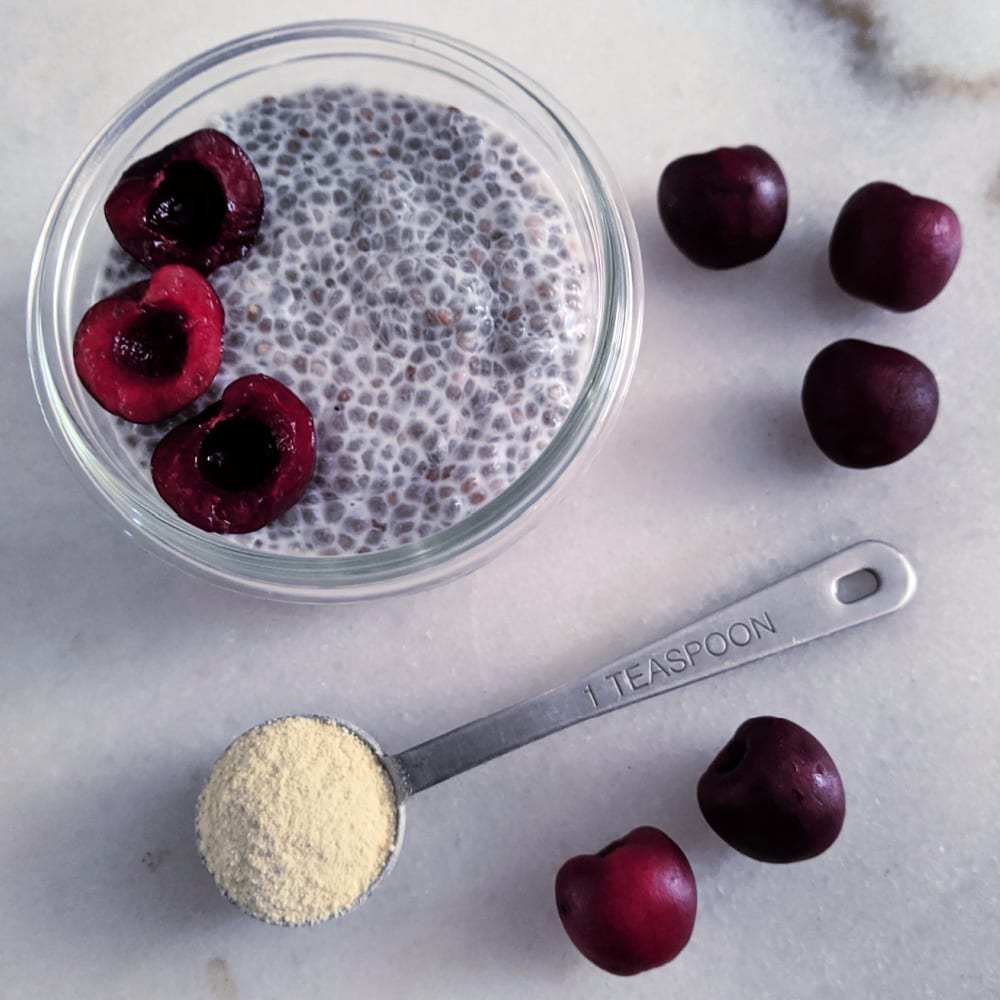 Protein Chia Pudding Recipe
Serves 1
Ingredients
1/2 cup Hemp Milk (plain, unsweetened)
2 T Chia Seeds
1 t Protein Powder (unflavored)
3-5 Cherries
Supplies
Bowl
Measuring Cup
Measuring Spoon
Knife
Instructions
1) Stir hemp milk, chia seeds and protein powder together in a small bowl.
2) Refrigerate for 20 minutes or more, so that the chia seeds expand and it gets the texture of pudding.
3) Slice cherries in half and remove pits.
4) Either top the pudding with cherry halves or stir them into the pudding.
5) Enjoy!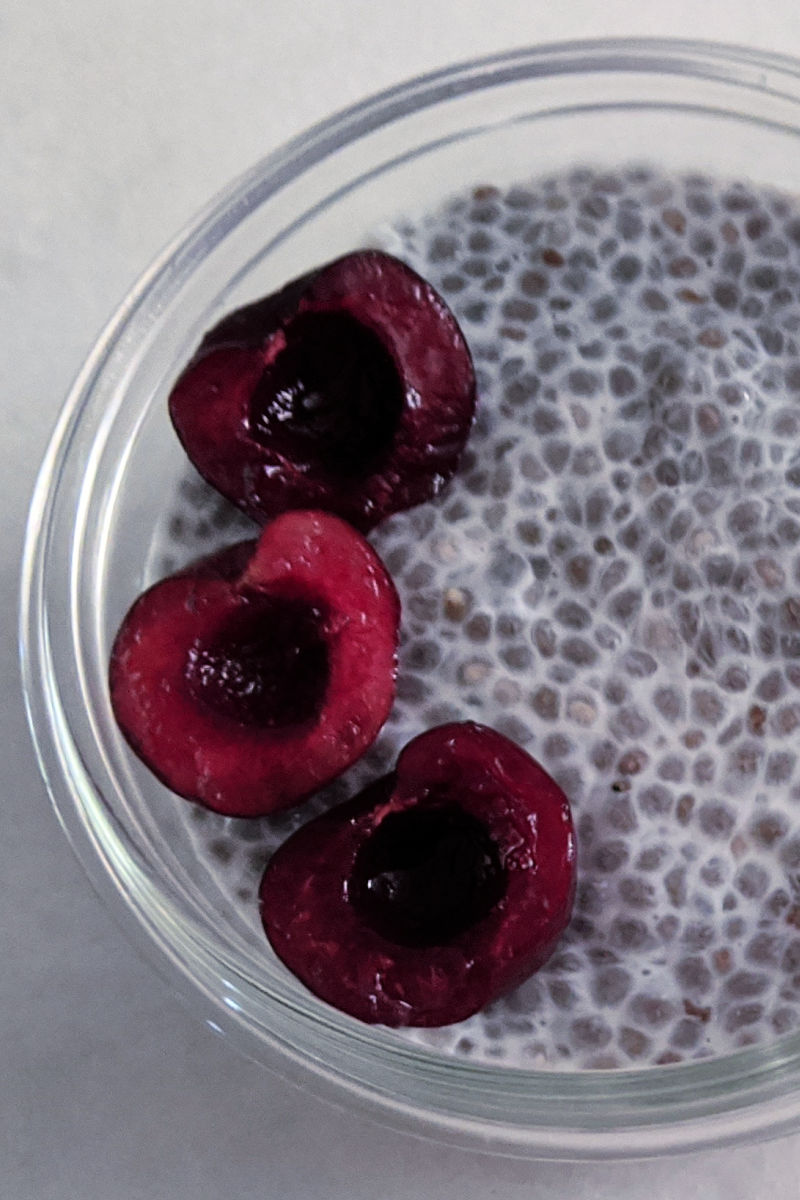 Check out my dessert recipes, so you can get more sweet inspiration.
Following are some of my delicious smoothie recipes:
Then take a look at the rest of my vegetarian recipes, so you can have even more delicious fun in the kitchen!