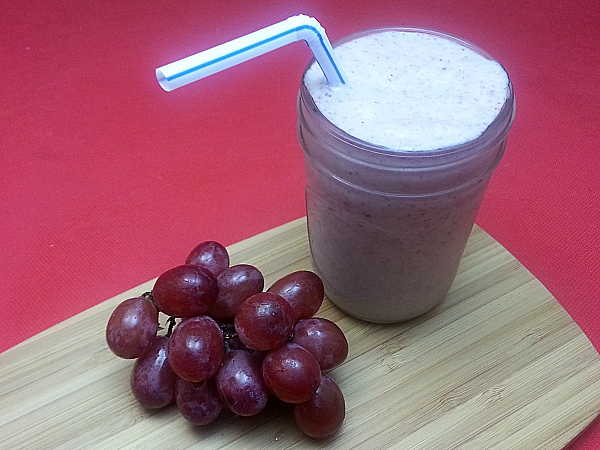 Smoothies are made just about every morning in my house. They are a delicious and convenient way to kickstart our day. My kids and I like using a variety of seasonal fruit, so I regularly try out new combinations.
The Red Grape and Chia Smoothie is a nutritious addition that is packed with goodness. Grapes are naturally sweet, so there is no need for any extra sweetener. The chia seeds and Greek yogurt add protein, calcium and other vitamins and minerals. The recipe works with other types of grapes, too, but I think the red make a prettier smoothie than the green do.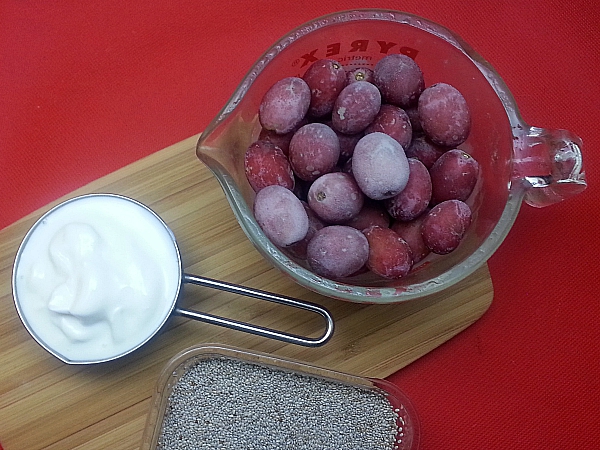 Red Grape and Chia Smoothie
Ingredients:
1 Cup Red Seedless Grapes, frozen
1/2 Cup Plain Greek Yogurt (I used fat-free)
1/2 Cup Water
2 T Chia Seeds
Instructions:
Soak the chia seeds in the water for approx. 5 minutes.
Add all ingredients to a high speed blender and blend until smooth.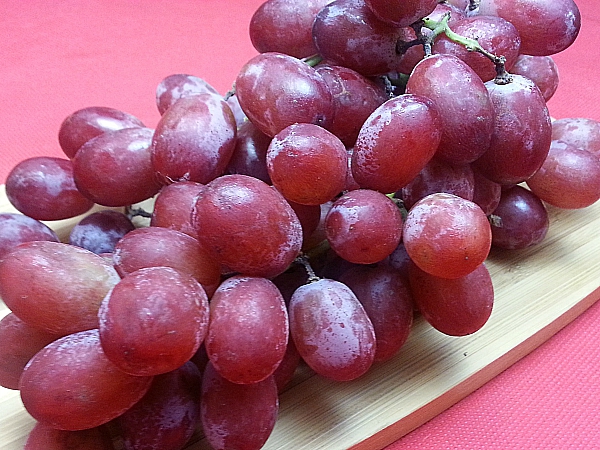 Thank you, Melissa's Produce for the delicious Red Muscato Grapes and the chia seeds.