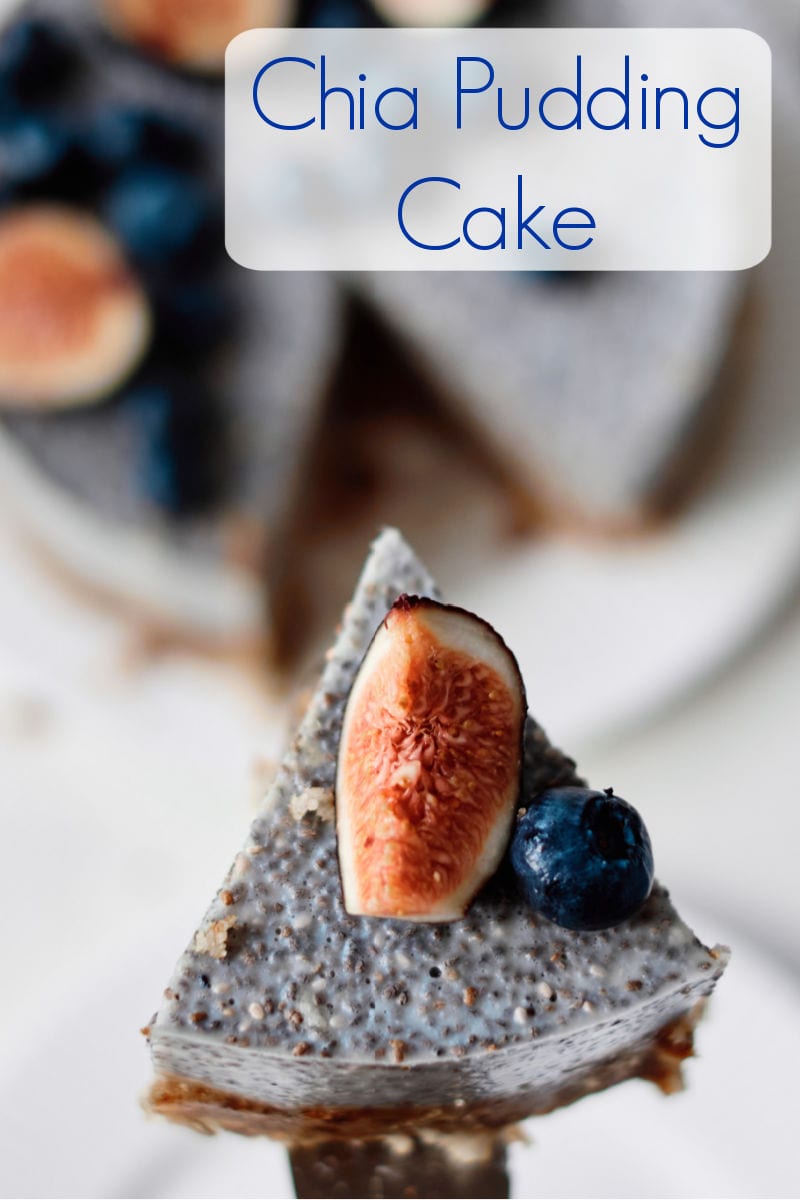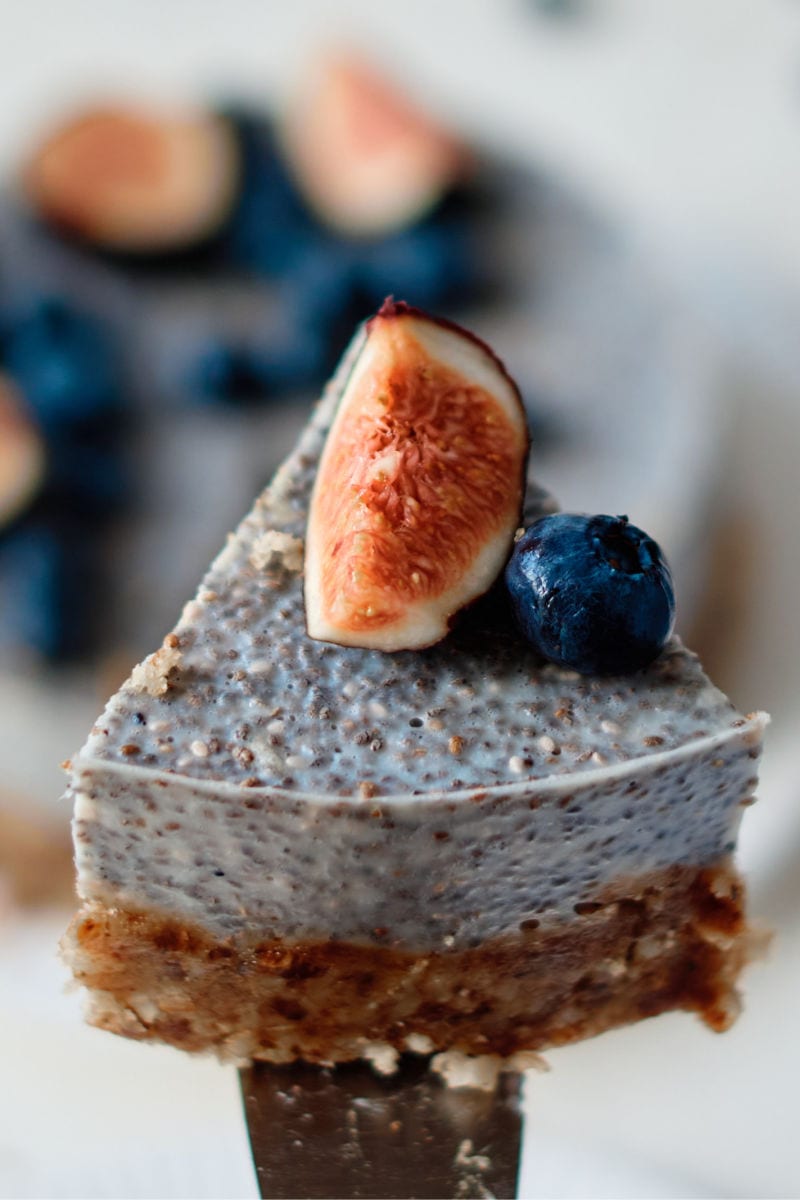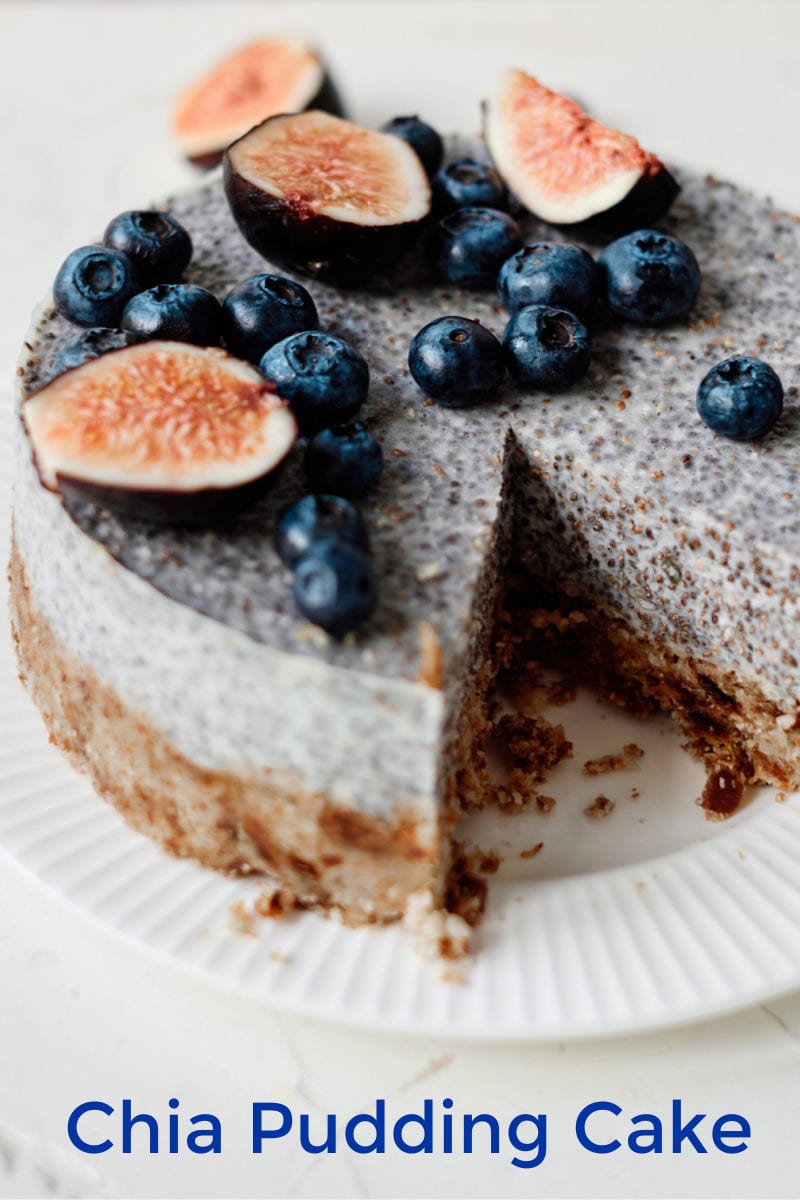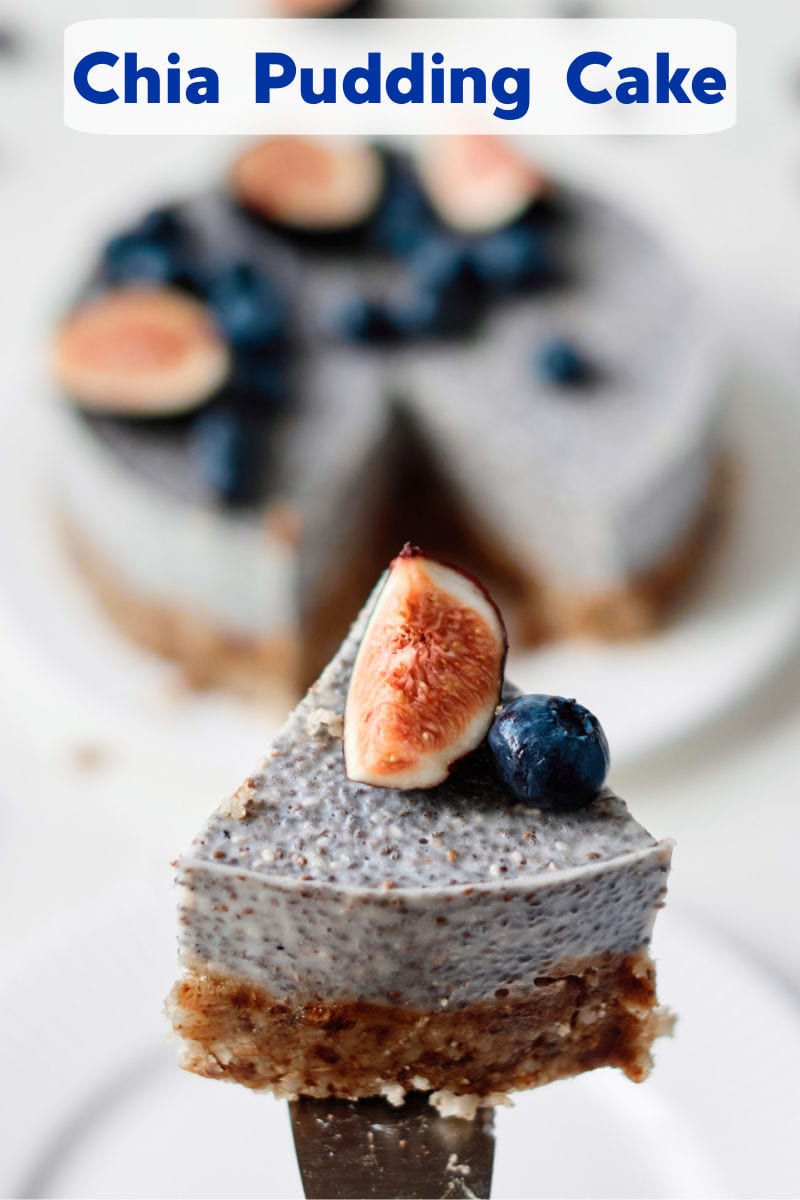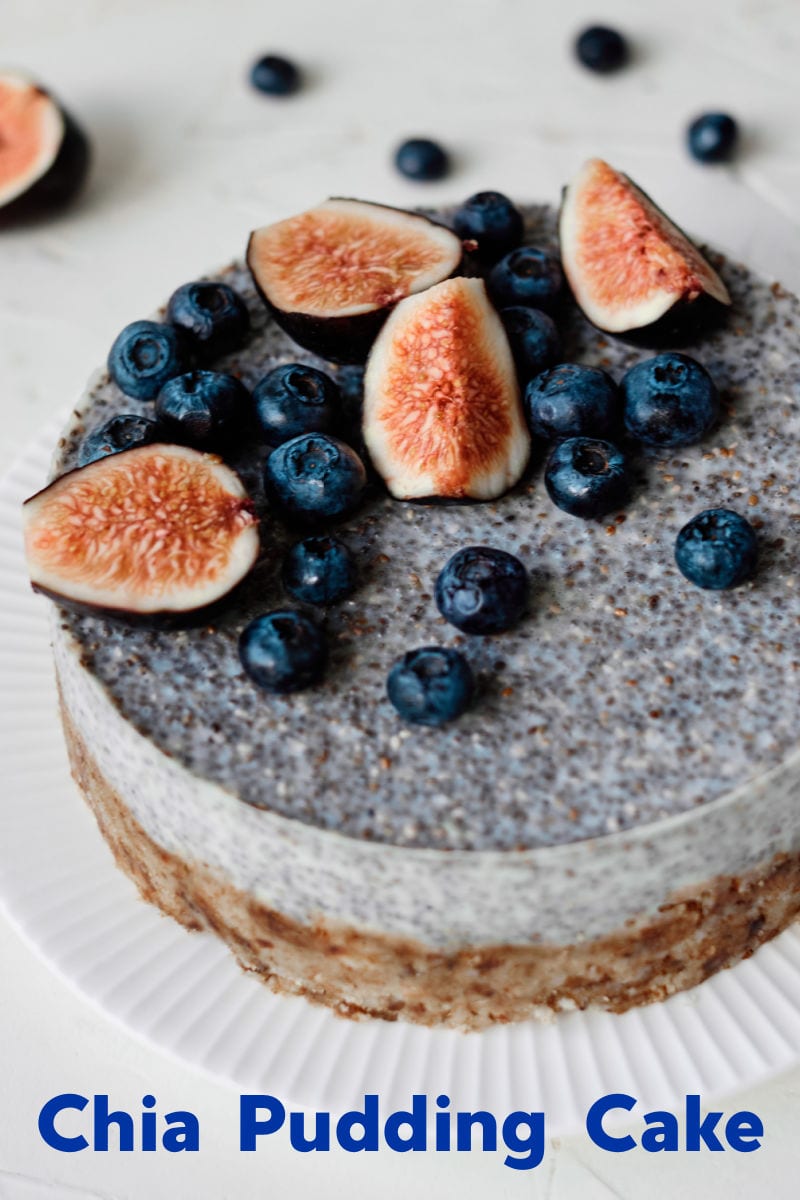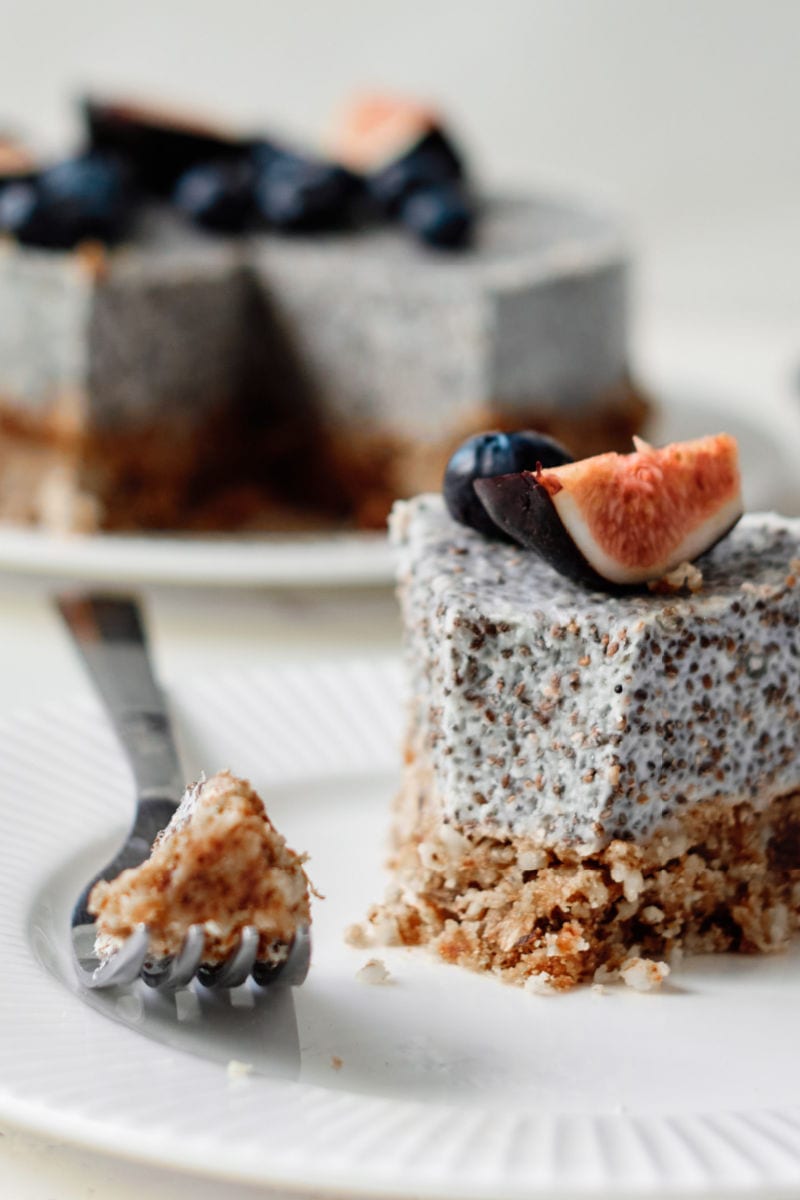 Chia Cake with Figs and Blueberries
No Bake Dessert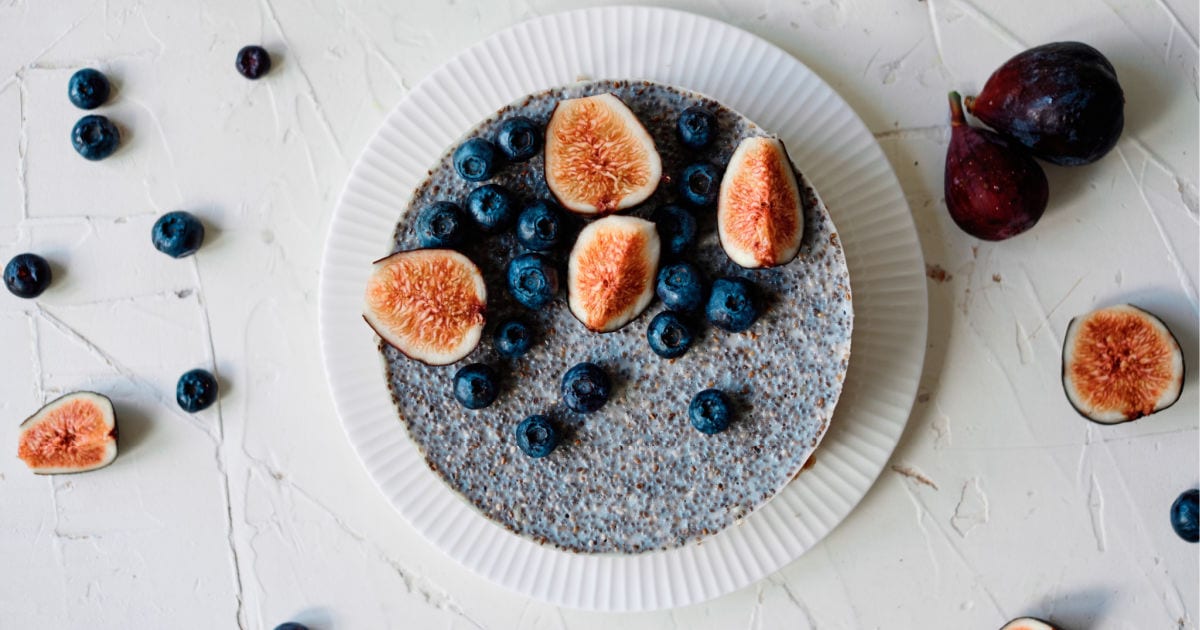 Make this blueberry and fig chia pudding cake, when you want an easy no bake dessert that looks amazing and tastes delicious.
Fresh figs and blueberries are a perfect topping for the chia cake, but you can easily substitute another type of fruit that is in season.
This Summer we happen to have a lot of figs, which is a very good thing.
It is also really hot, so I love that this is a no bake dessert.
There is no reason to make my kitchen any hotter by starting up the oven.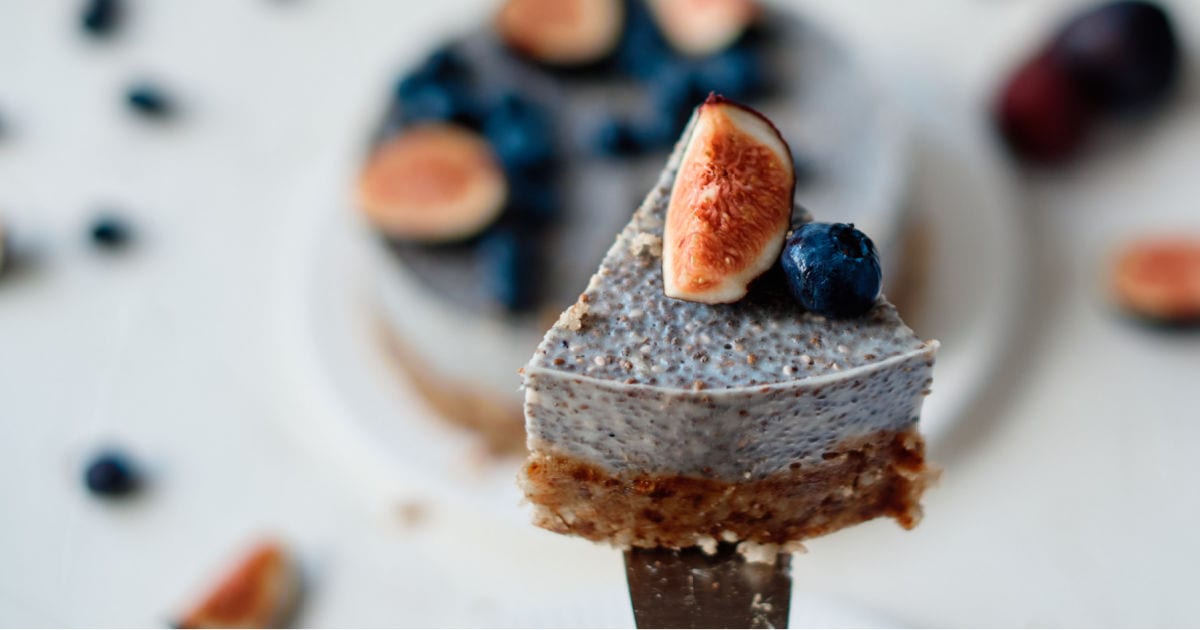 Yes, this is a sweet dessert.
However, there are also good, wholesome ingredients added in.
There are nutritious chia seeds, nuts and dates in addition to the fresh fruit.
This is dessert, but it isn't junk food.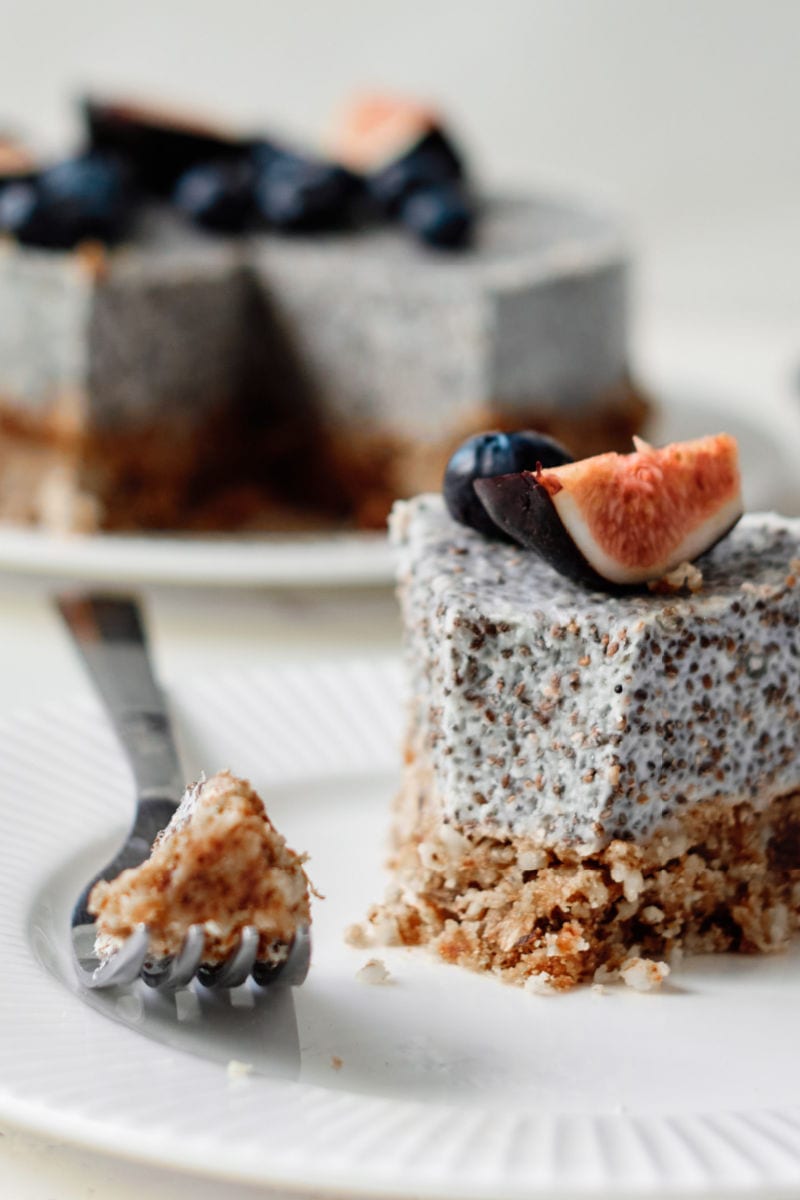 The layered dessert is made in a springform pan, so is similar to a no bake cheesecake.
On the bottom is a crunchy, crumbly date and walnut crust.
Then the next layer is a tasty chia pudding made with sweetened condensed milk and ricotta cheese.
Finally, on top are succulent figs and blueberries.
Enjoy!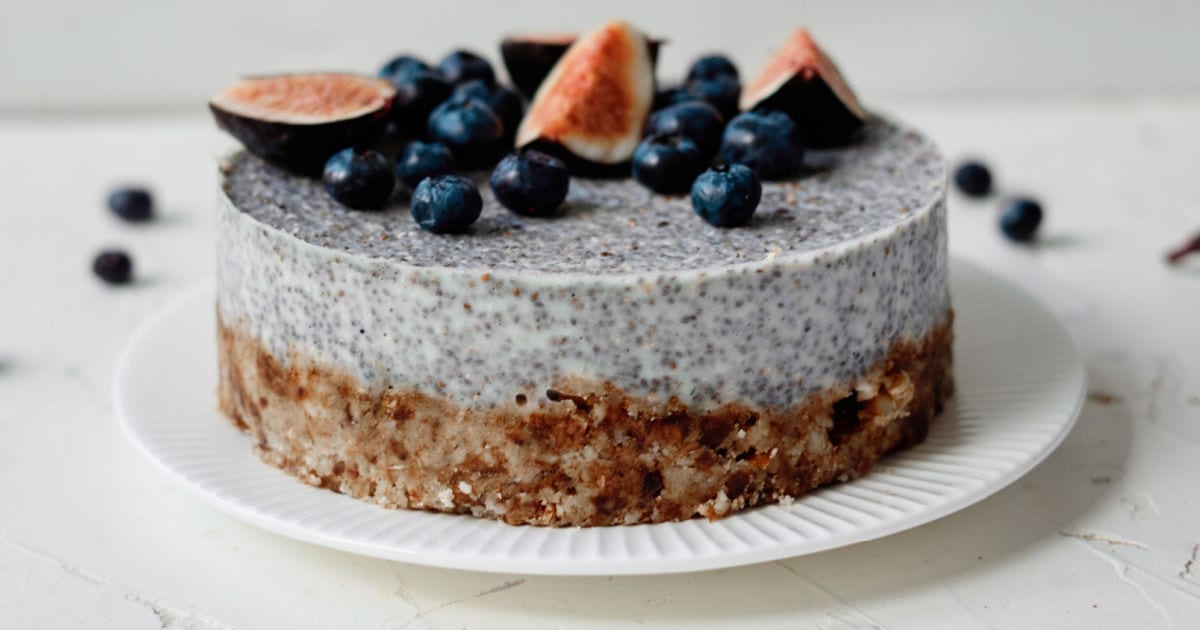 Blueberry and Fig Chia Pudding Cake Recipe
Ingredients
2 cups Walnuts
1 cup Dates
¼ cup Chia Seeds
1 14 oz. can Sweetened Condensed Milk
1 cup Milk
½ cup Cream
1 cup Ricotta Cheese
1 t Honey
3T (3 packets) Unflavored Gelatin or Agar Agar
¼ cup Hot Water
Figs and Blueberries (or other fruit of your choice)
Supplies
Food Processor
Springform Pan
Mixing Bowls
Whisk
Instructions
1) Process nuts and dates in a food processor, so that they are crumbly.
2) Press mixture into a springform pan and then refrigerate.
3) Add the chia seeds, sweetened condensed milk, milk, cream, honey and ricotta cheese to a mixing bowl. Whisk together, so that all ingredients are well combined.
4) In a separate bowl, whisk the gelatin and hot water together.
5) Slowly add the gelatin mix to the chia pudding mixture while whisking quickly, so that it doesn't form clumps.
6) Remove the chilled crust from the refrigerator and top with the chia pudding mixture.
7) Return to the refrigerator and allow the cake to set overnight.
8) Top with figs and blueberries or other fruit of your choosing.
9) Serve and Enjoy!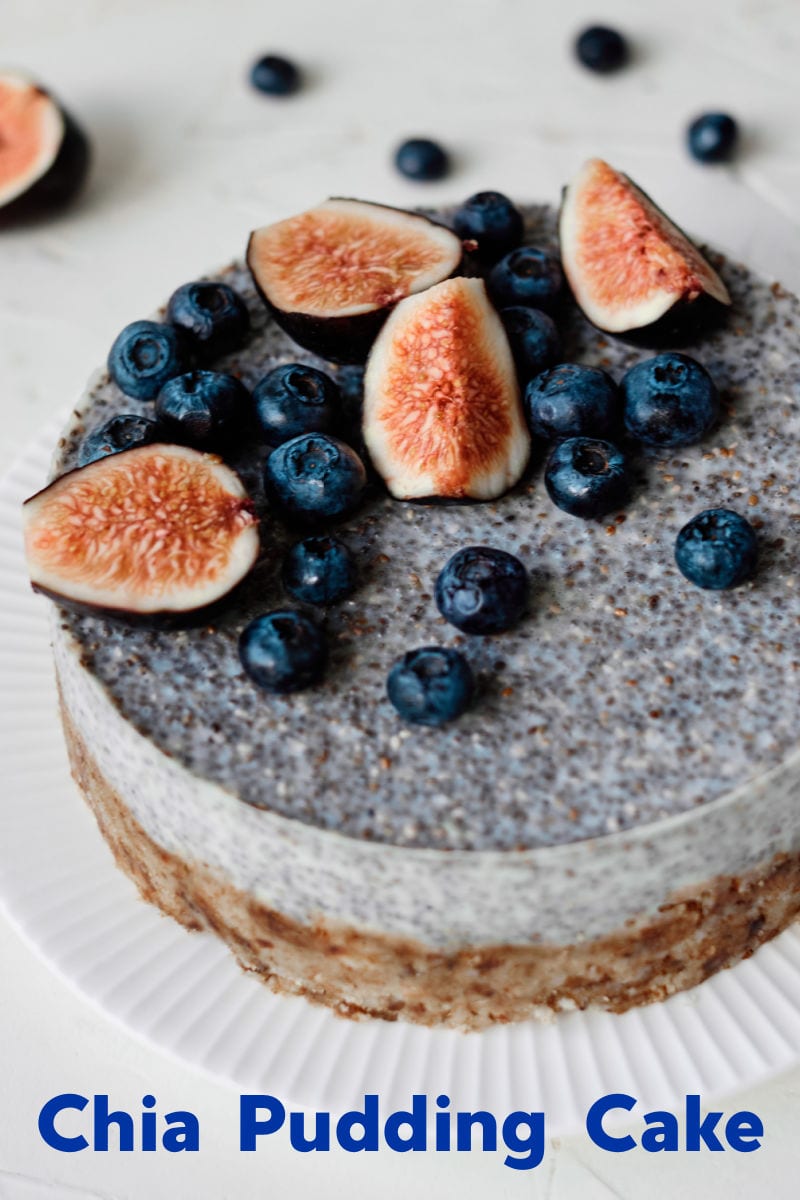 More from Mama Likes To Cook
Check out the rest of my vegetarian recipes, so you can get more great ideas for baking, cooking, blending and juicing.
Chia Recipes
Fig Recipes
Date Recipes
Date Travel
Cake Recipes
Shop Now!
For a beautiful assortment of kitchen necessities and food gifts for the whole family, check out the latest deals at these online stores.
Are you ready to have some delicious fun in the kitchen?