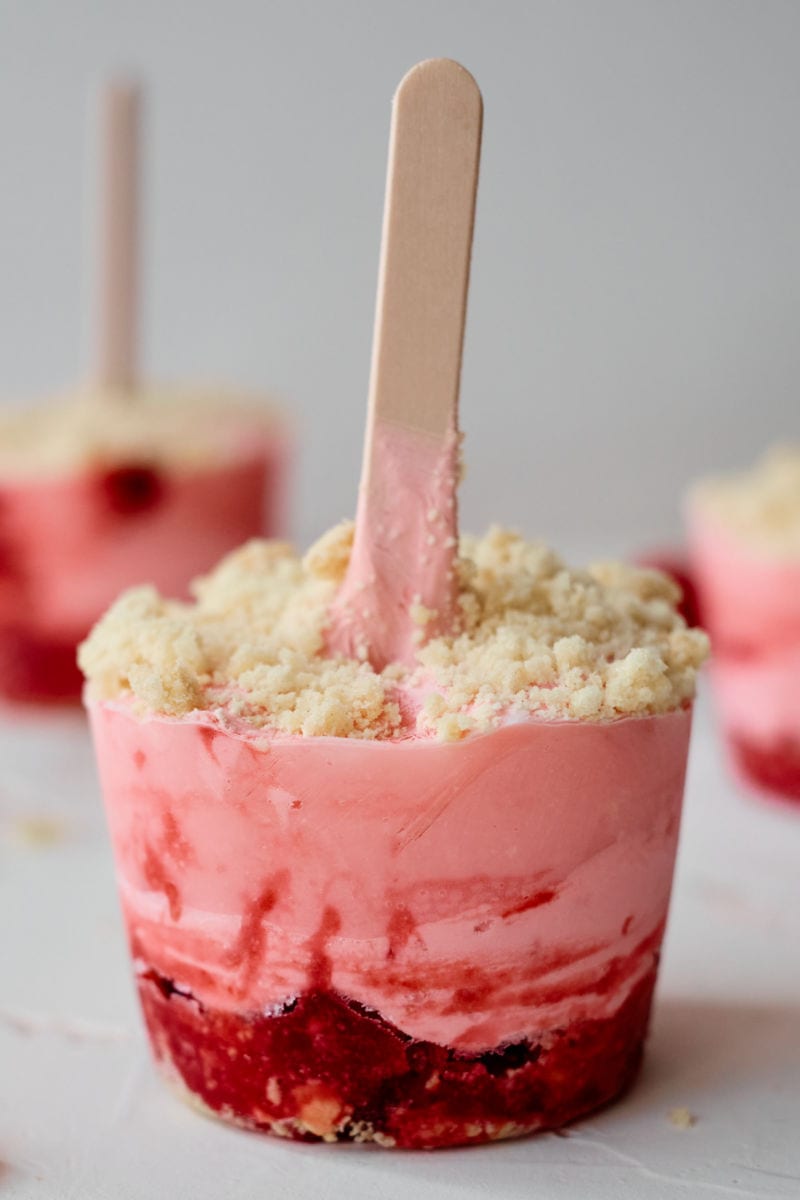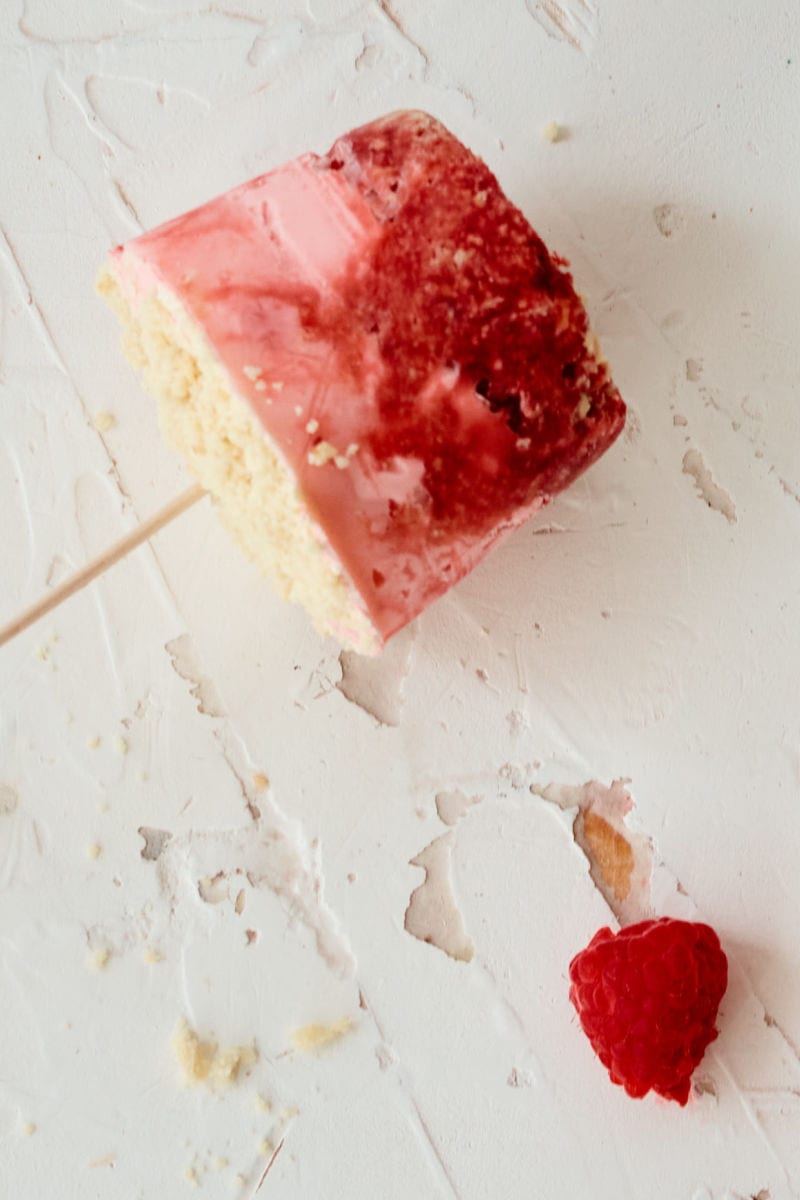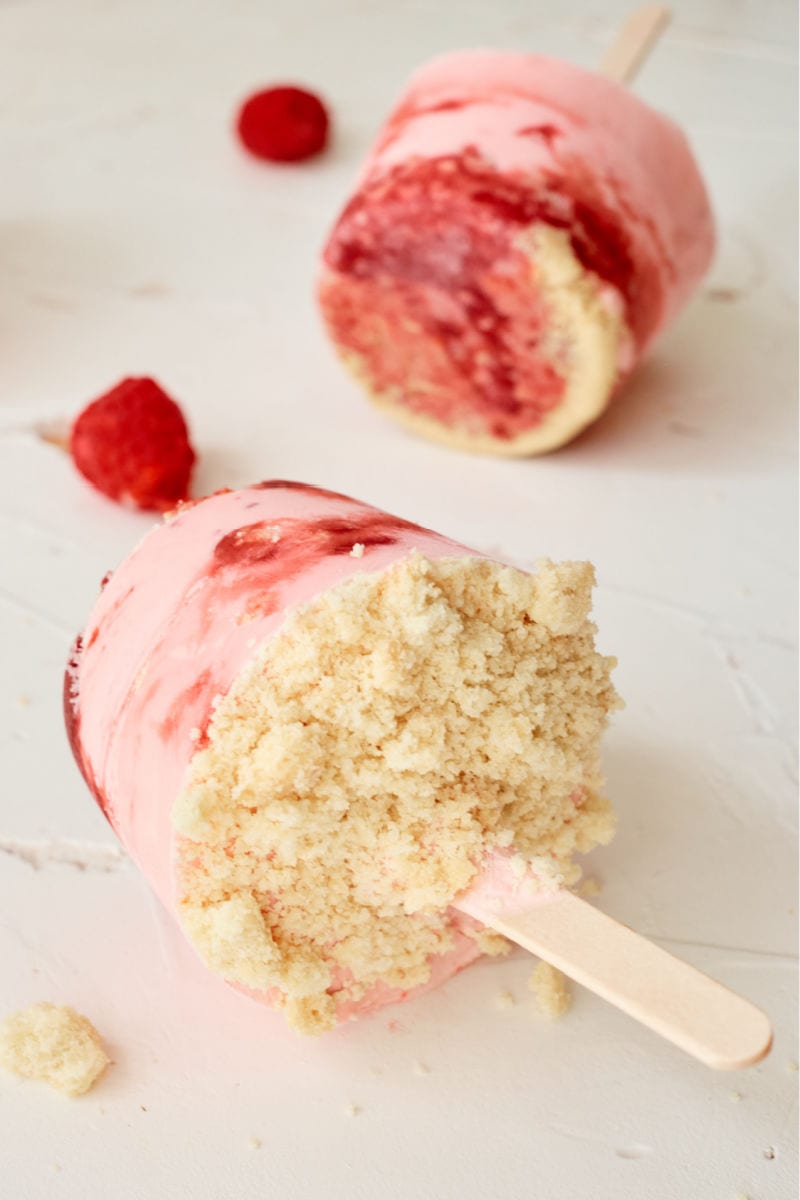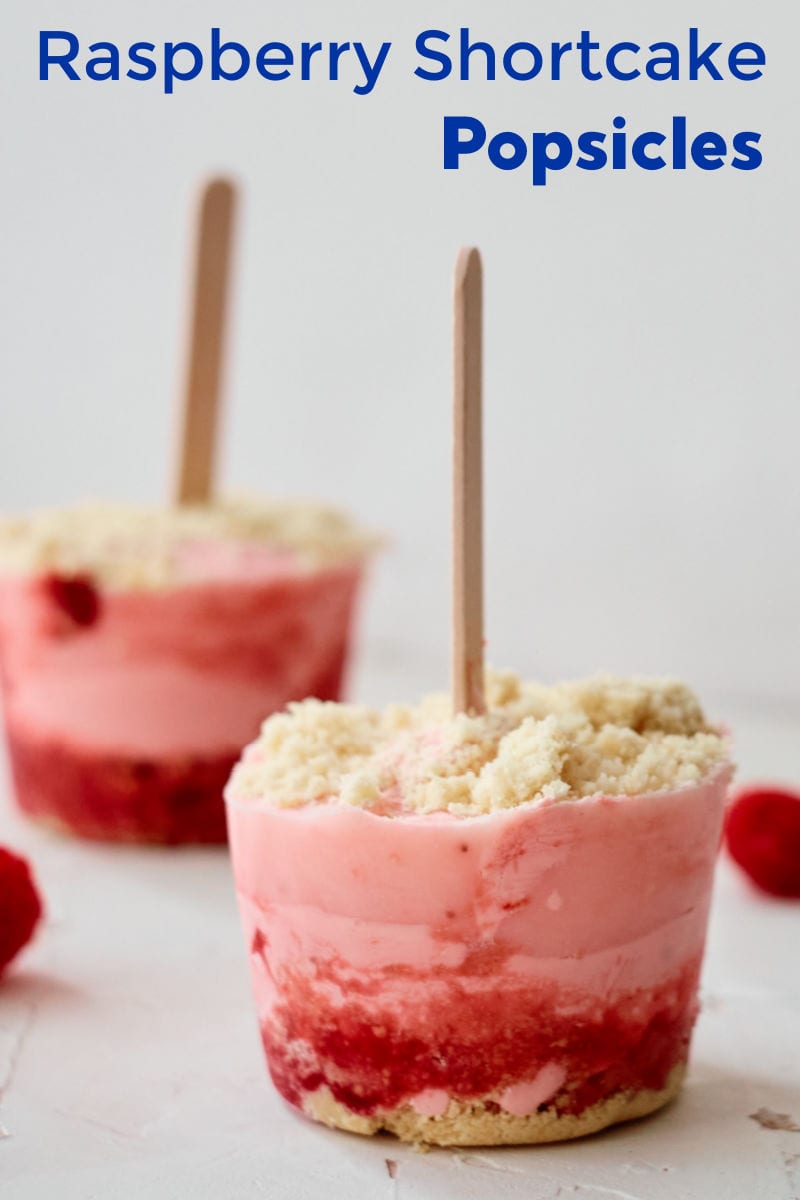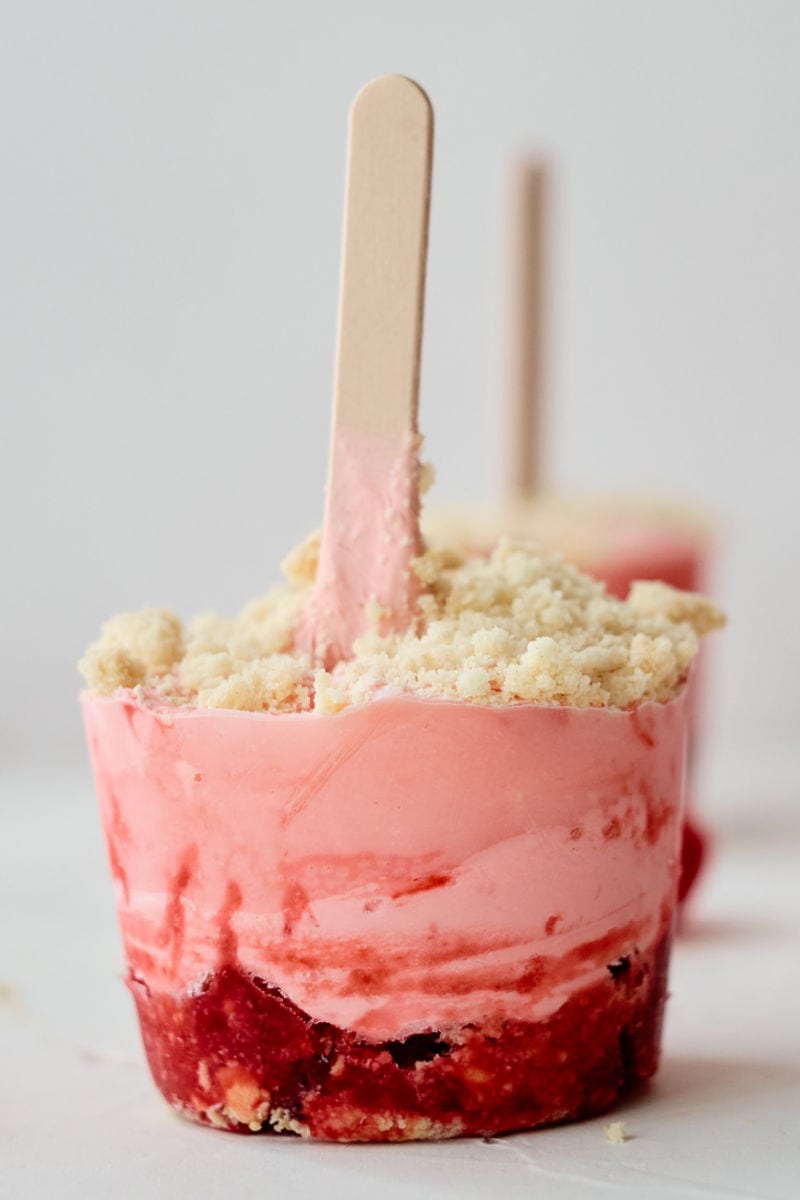 Fruit and Yogurt Ice Pops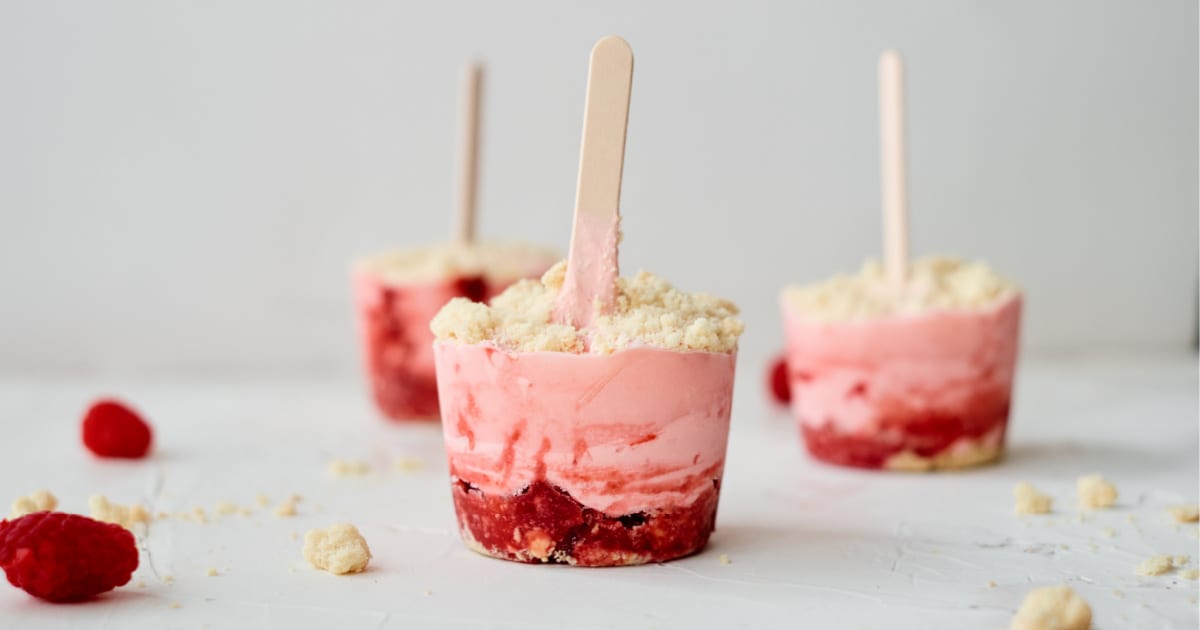 These raspberry shortcake popsicles are easy to make, but they taste amazing and are pretty enough to serve for a special occasion.
There are layers of crunchy shortbread cookie bits, real berries and raspberry yogurt.
It only takes a few minutes to put them together before you put them in the freezer to chill.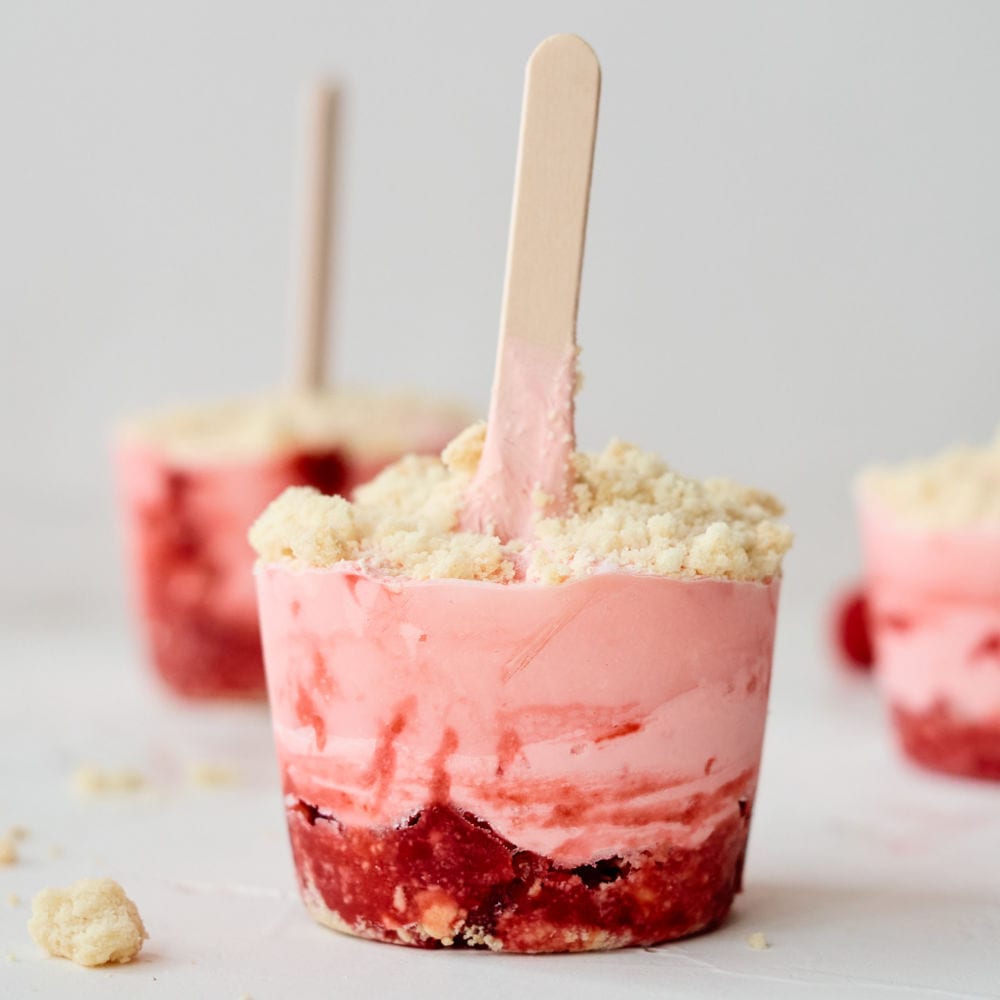 If you have fresh raspberries, use them.
You can, however, thaw frozen berries, instead.
The fresh berries need to be pureed, but the thawed ones will already be a nice texture.
These ice pops were made using paper cups and popsicle sticks, but cute molds with a built in stick and handle are fine, too.
Each layer has a distinct look, texture and flavor and the entire pop is wonderful!
Enjoy.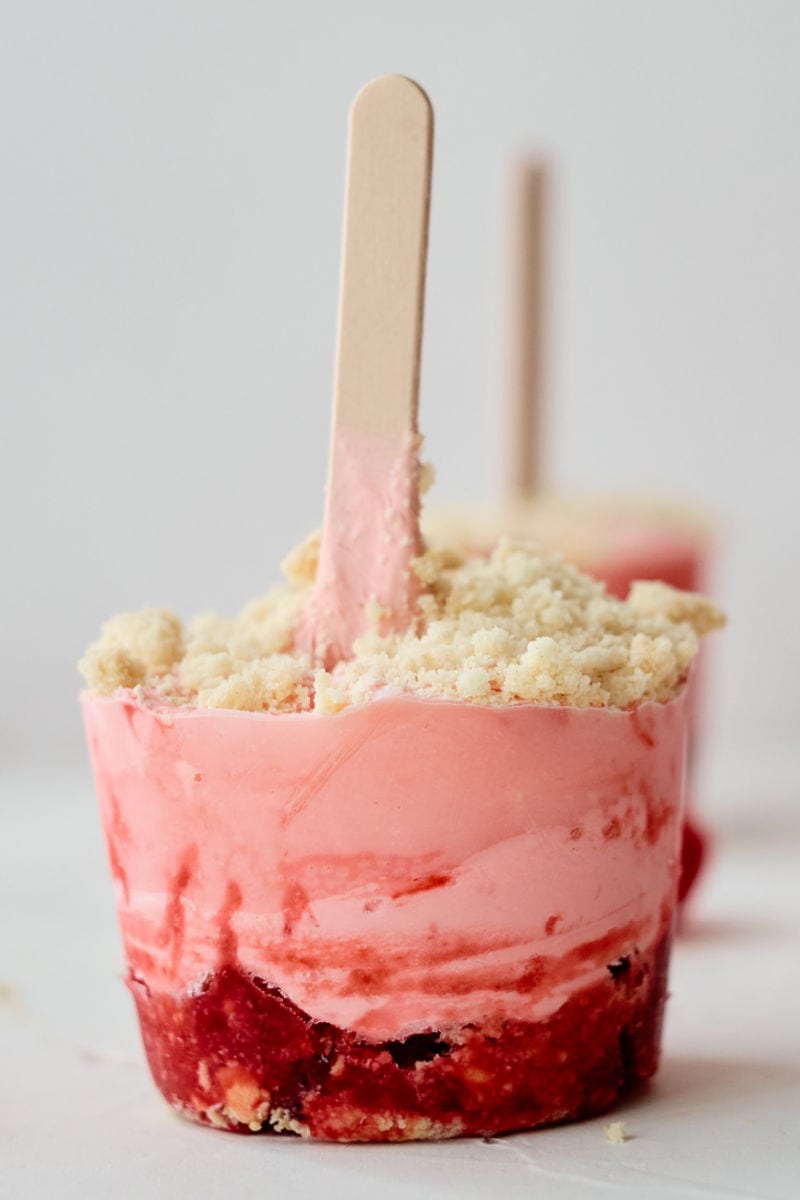 Raspberry Shortcake Popsicles Recipe
Ingredients
1 cup Raspberries
1 cup Raspberry Yogurt
6 Shortbread Cookies
Supplies
Instructions
1) Crumble the cookies. Add a little bit to each popsicle mold and set the rest aside.
2) Puree raspberries and pour into the molds on top of the crumbled cookies.
3) Add the yogurt to the molds on top of the puree.
4) Top with the remaining crumbled cookies and gently press the cookie bits down.
5) Add sticks and freeze overnight.
6) When you are ready to eat a popsicle, run hot water over the mold for 10 to 20 seconds to loosen. Then, the popsicle will easily come out of the mold.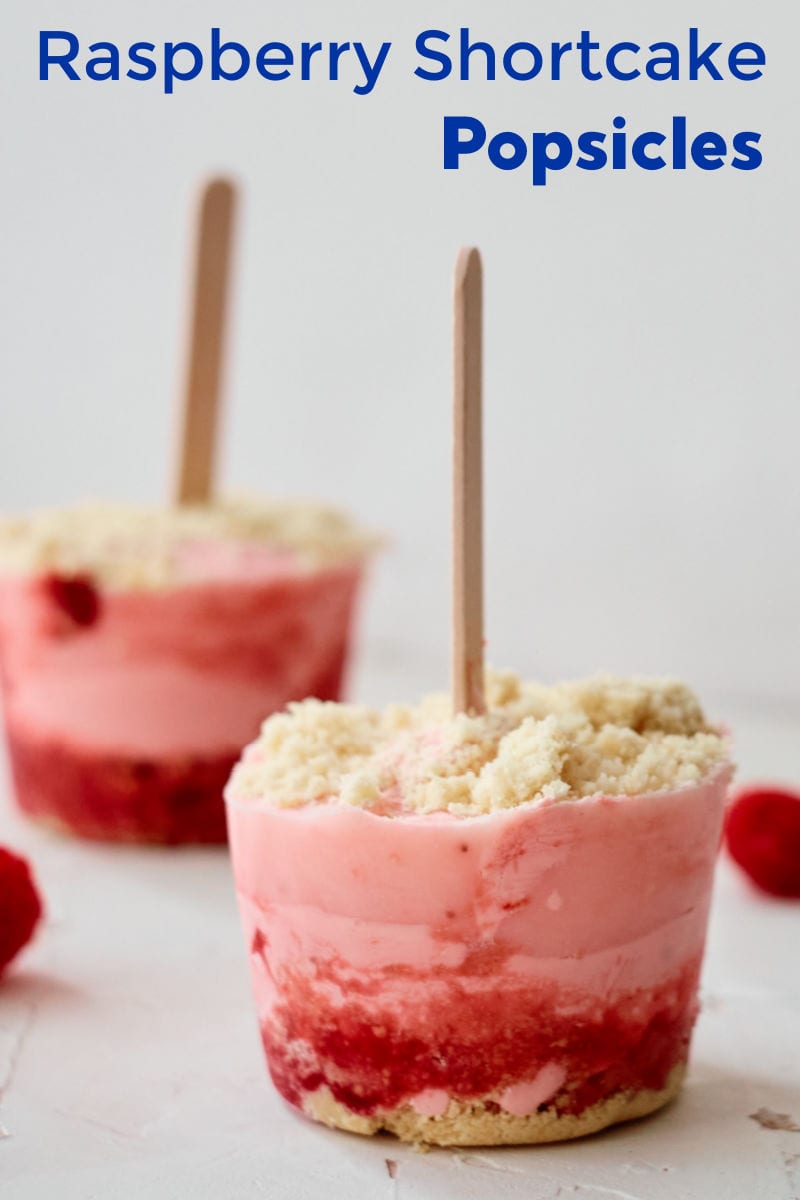 More from Mama Likes To Cook
Check out the rest of my vegetarian recipes, so you can get more great ideas for baking, cooking, blending and juicing.
Popsicle Recipes
Freezie Recipes
Shopping Tips
For a beautiful assortment of kitchen necessities and food gifts for the whole family, check out the deals at these online stores.
Are you ready to have some delicious fun in the kitchen?