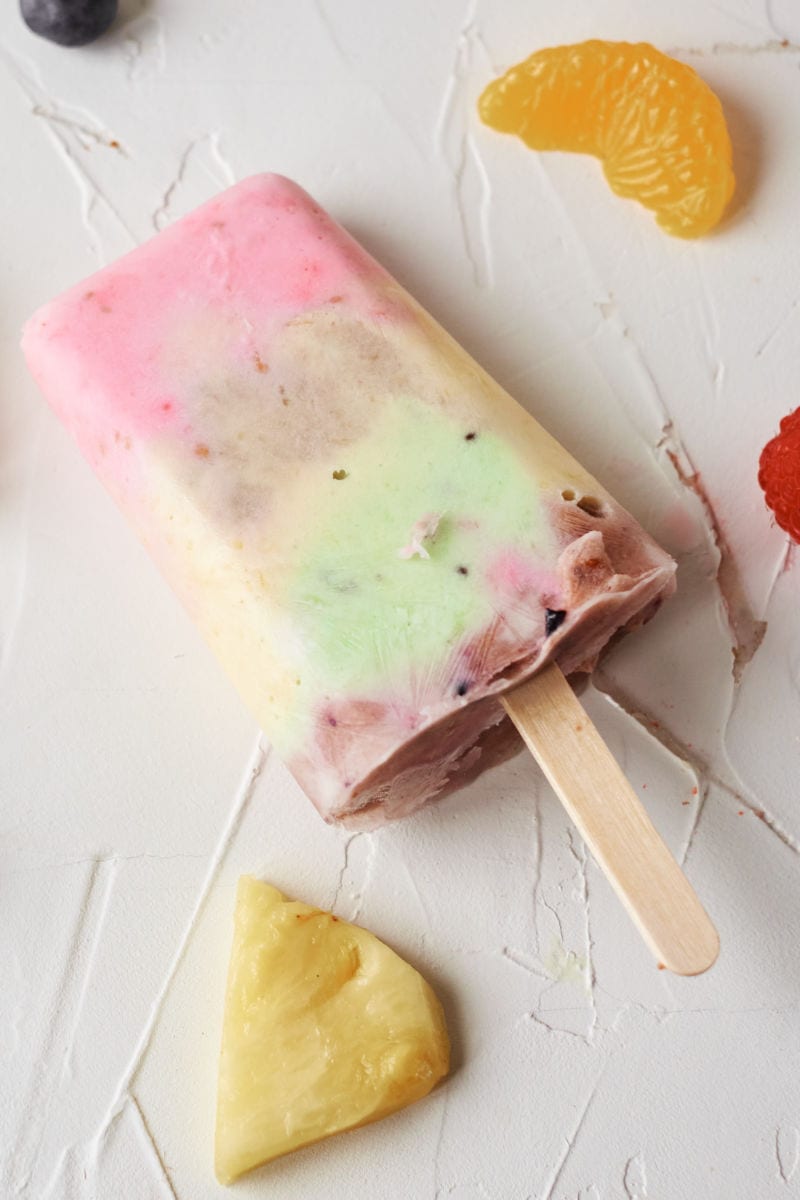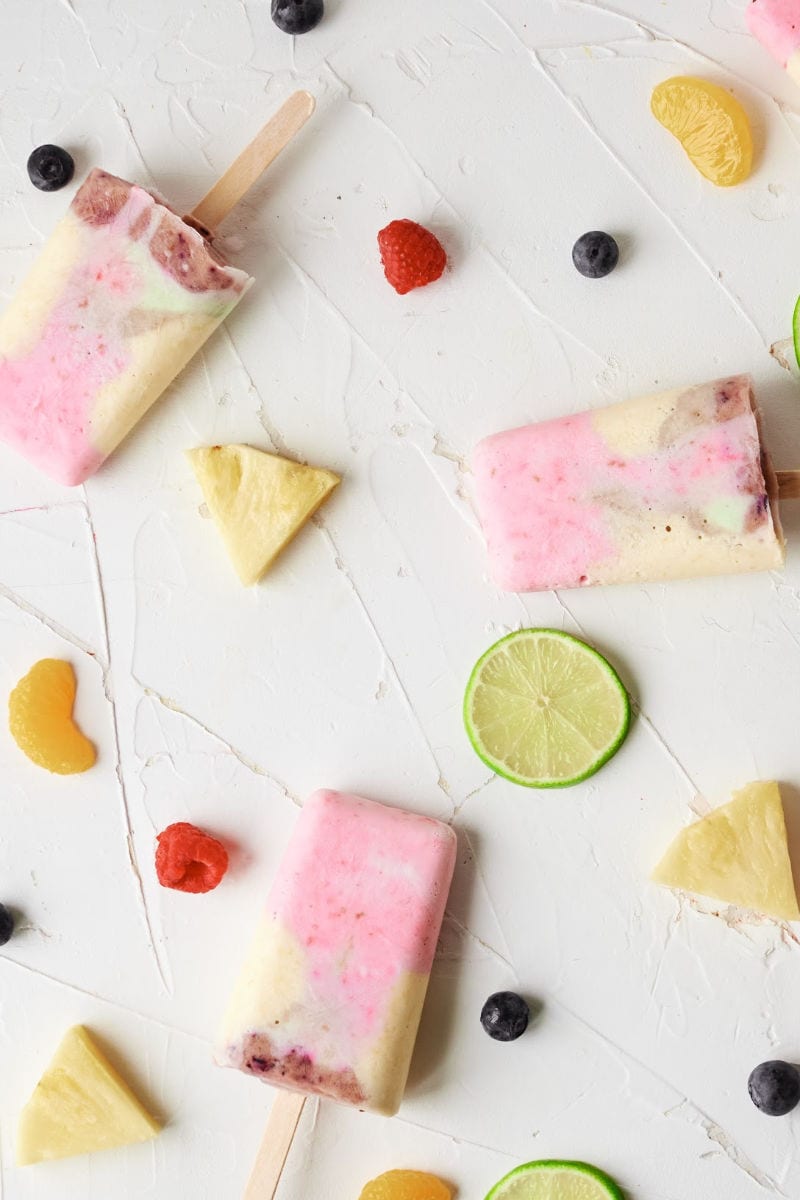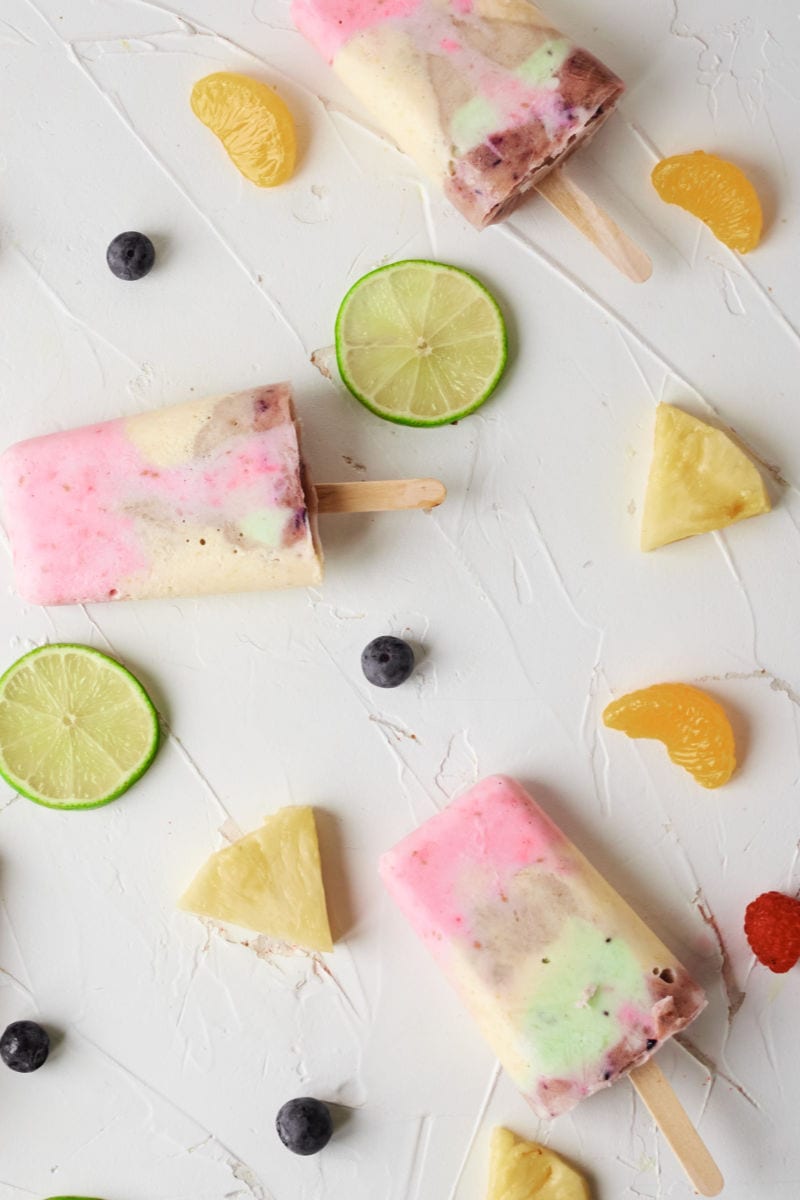 Fruit and Yogurt Ice Pops
Easy Frozen Treat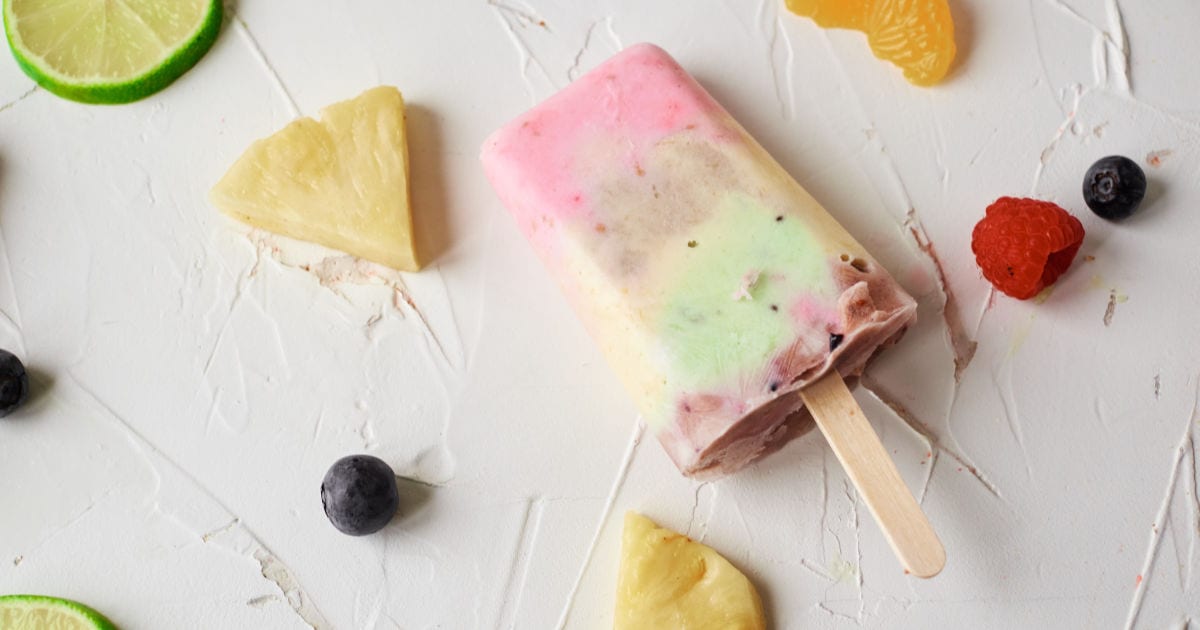 These layered rainbow yogurt popsicles are pretty and delicious, which makes them a wonderful treat for dessert or even breakfast.
Yes, I said popsicles for breakfast.
There are no added sugars or junk, so they can be enjoyed anytime when fruit and yogurt are appropriate.
This makes these popsicles great for picky eaters and anyone who wants to add some fun to meal or snack time.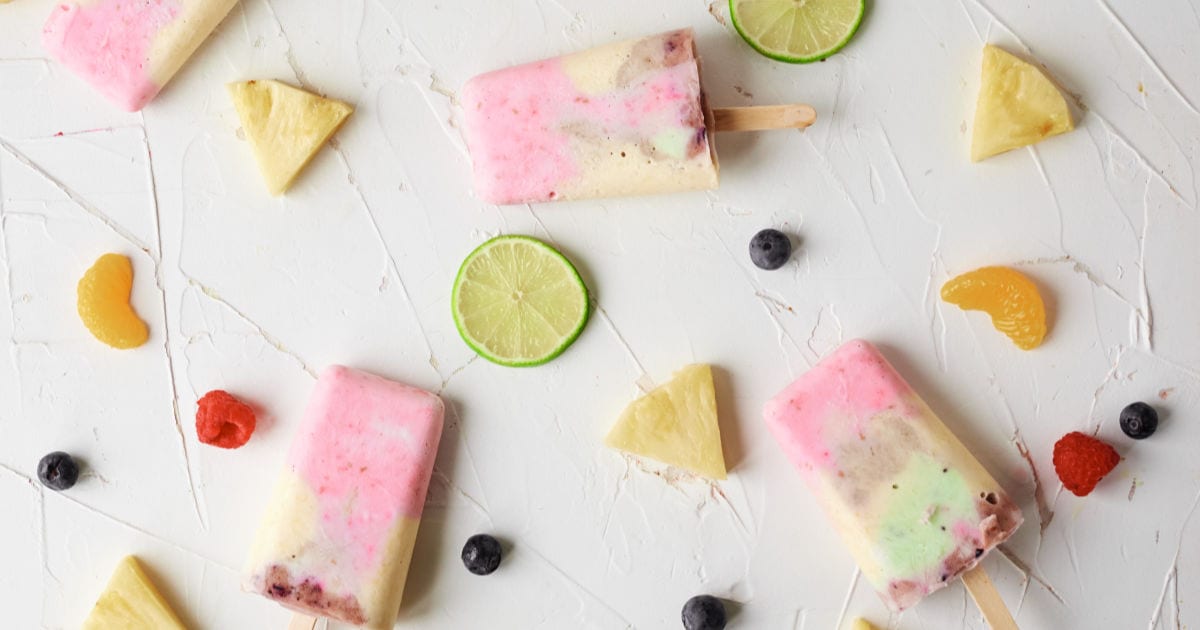 The layered rainbow colored ice pops are simple to make, so your kids may enjoy helping you make them.
Follow my directions exactly, if you would like.
OR change the fruit combination depending upon your preferences or what you happen to have available at home.
The natural colors of these frozen fruit treats are pretty, so it is a fun popsicle to eat whenever you feel like it.
Enjoy!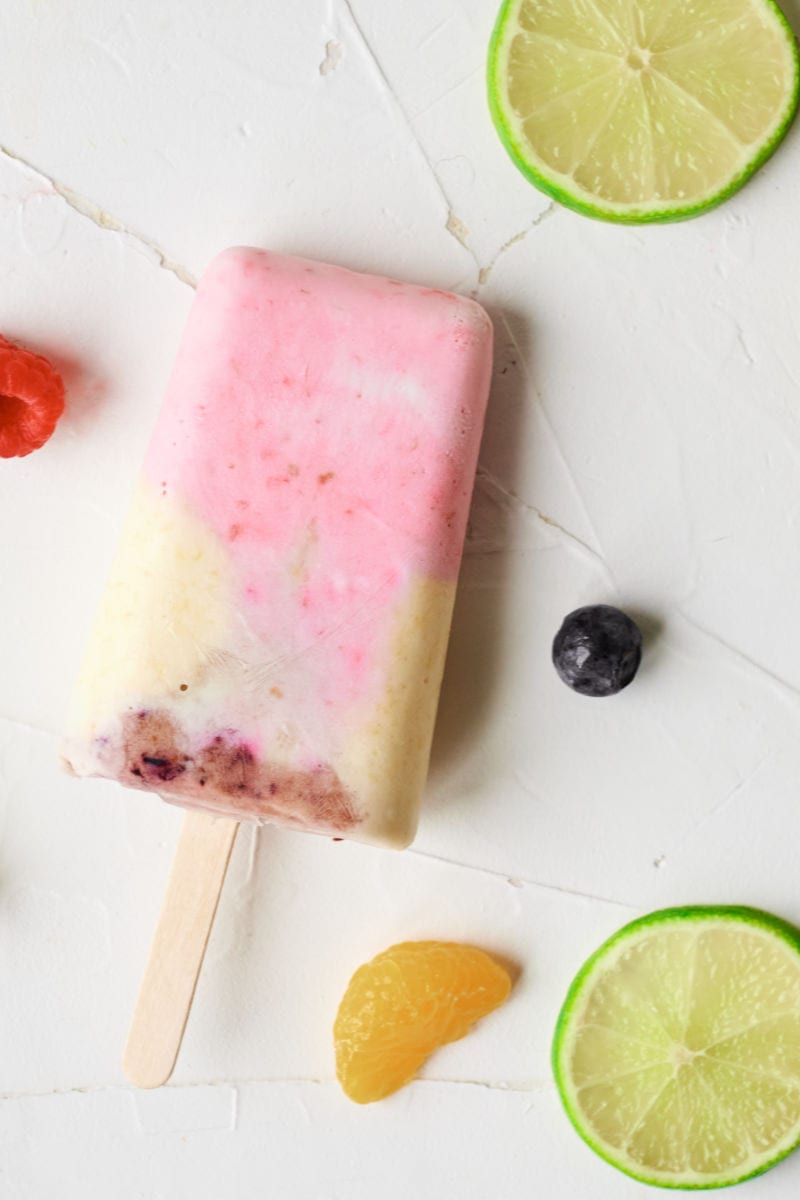 Rainbow Yogurt Popsicles Recipe
Ingredients
2 1/2 cups Vanilla Yogurt
1/2 cup each of the following fruits:
Raspberries
Banana
Kiwi
Blueberries
Supplies
Blender
Popsicle Mold
Popsicle Sticks
Instructions
1) Blend 1/2 cup of vanilla yogurt with the raspberries until thoroughly combined and creamy. Then set aside.
2) Repeat for each of the other fruits.
3) Carefully add a layer of each flavor to the popsicle mold. It's ok for the colors to mix or swirl.
4) Add popsicle sticks and freeze overnight.
5) When you are ready to serve, run hot water over the molds for 10 to 20 seconds to loosen the popsicles.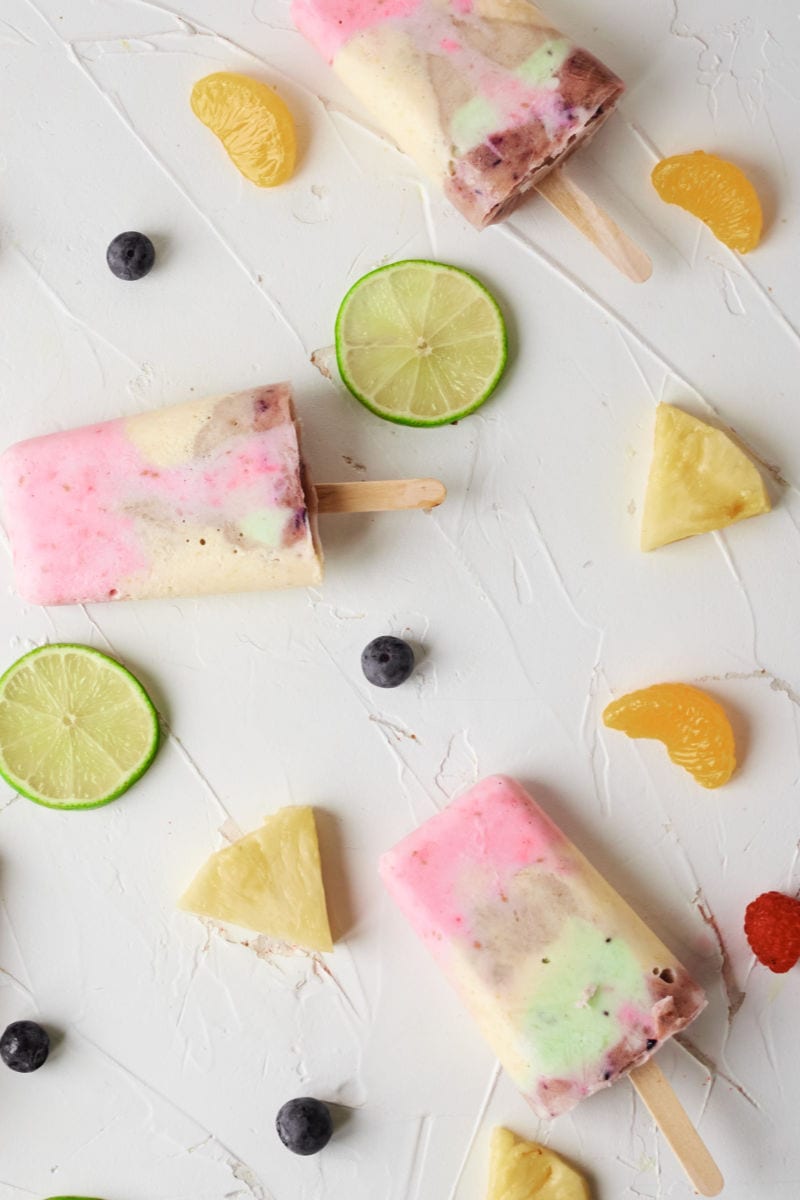 More from Mama Likes To Cook
Check out the rest of my vegetarian recipes, so you can get more great ideas for baking, cooking, blending and juicing.
Popsicle Recipes
Banana Recipes
Orange Recipes
Shop Now
For a beautiful assortment of kitchen necessities and food gifts for the whole family, check out the deals at these online stores.
Are you ready to have some delicious fun in the kitchen?