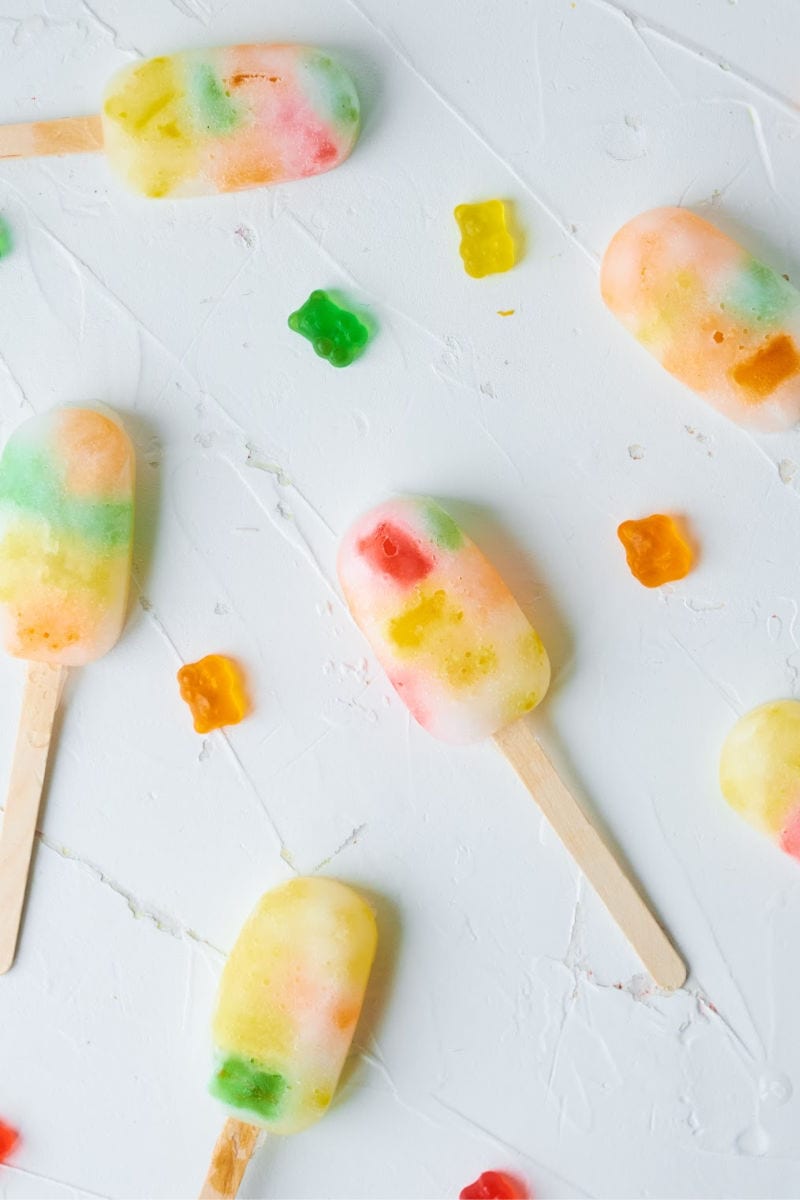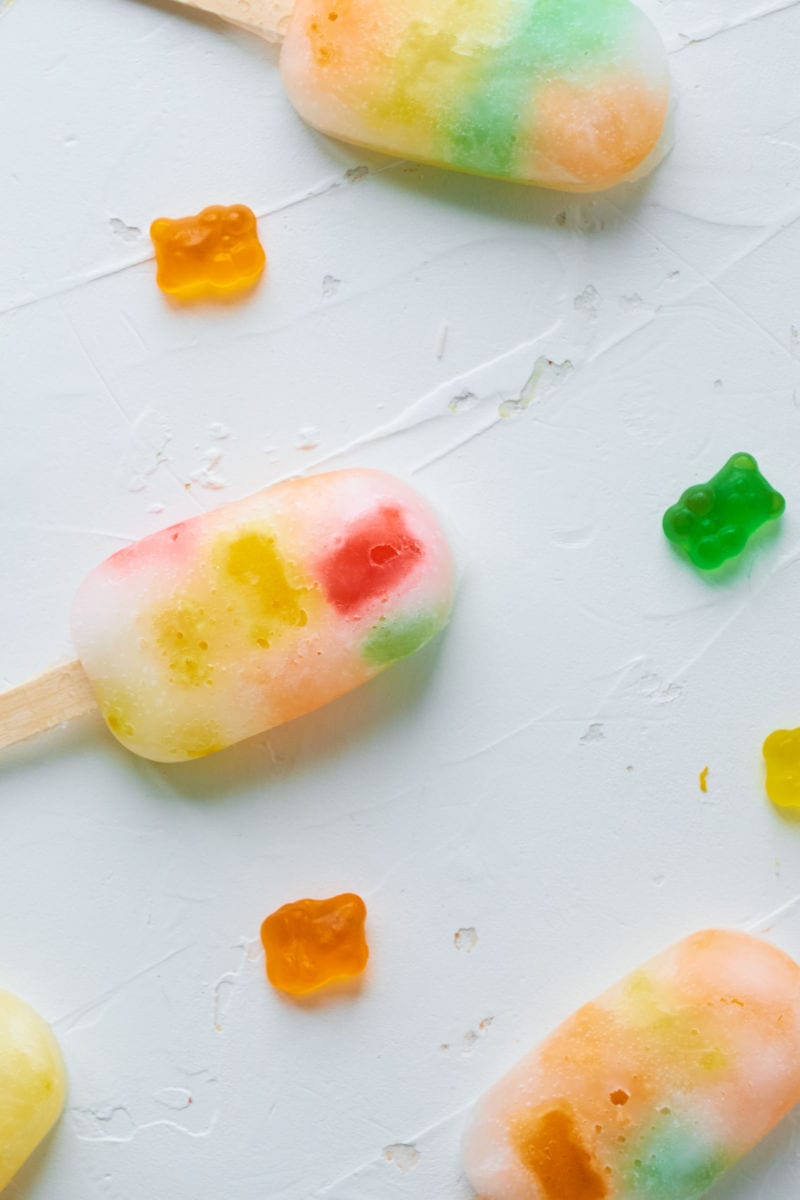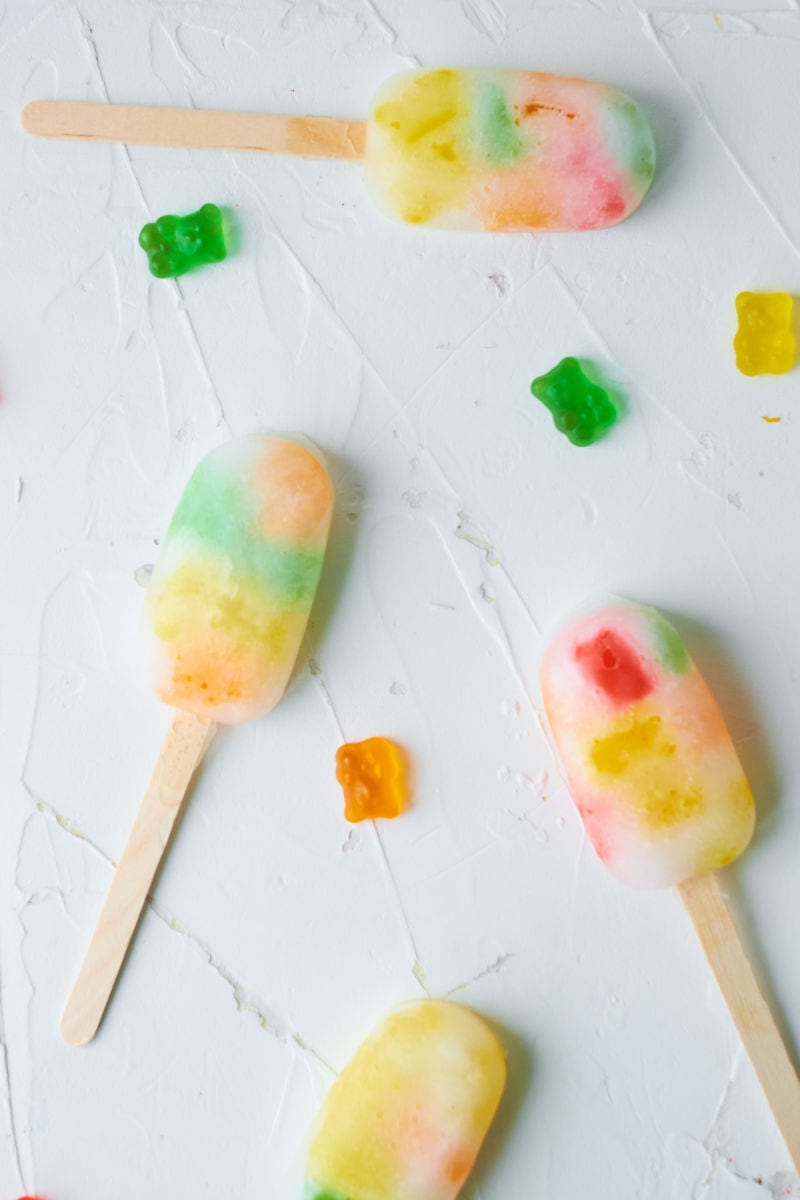 Easy Frozen Treats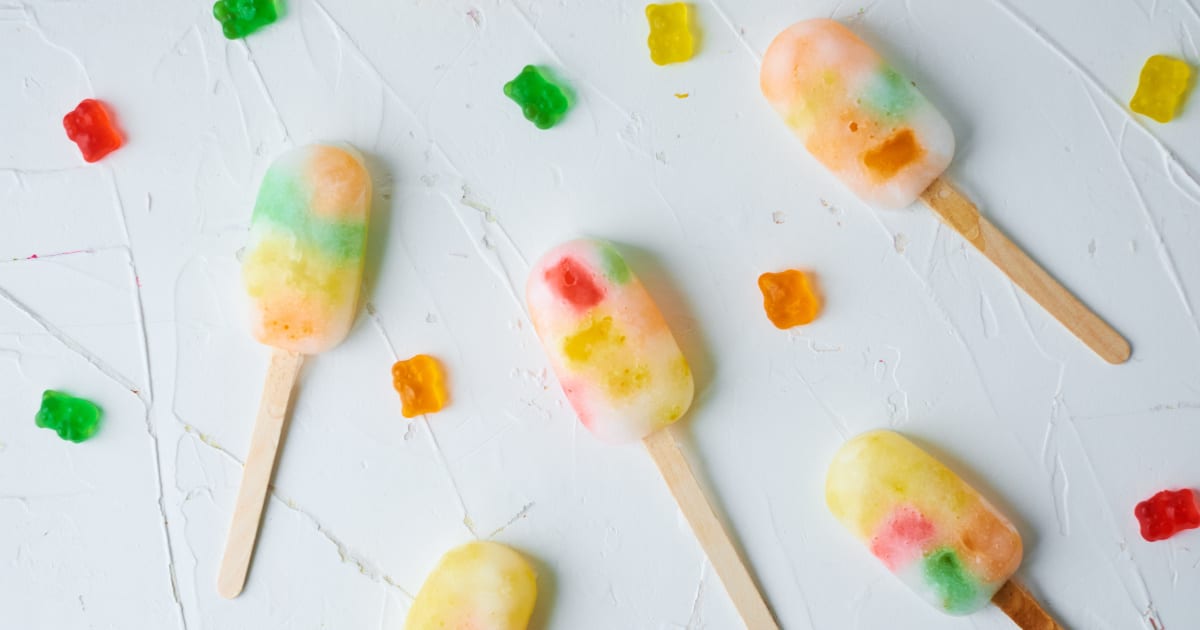 When you want a frozen treat that is extra fun, make these easy gummy bear popsicles that combine gummi candy with Sprite.
They are super simple to make, and they are most definitely filled with fun.
Whether you refer to these little bears as "gummy" or "gummi," they are cute, chewy and sweet even when frozen.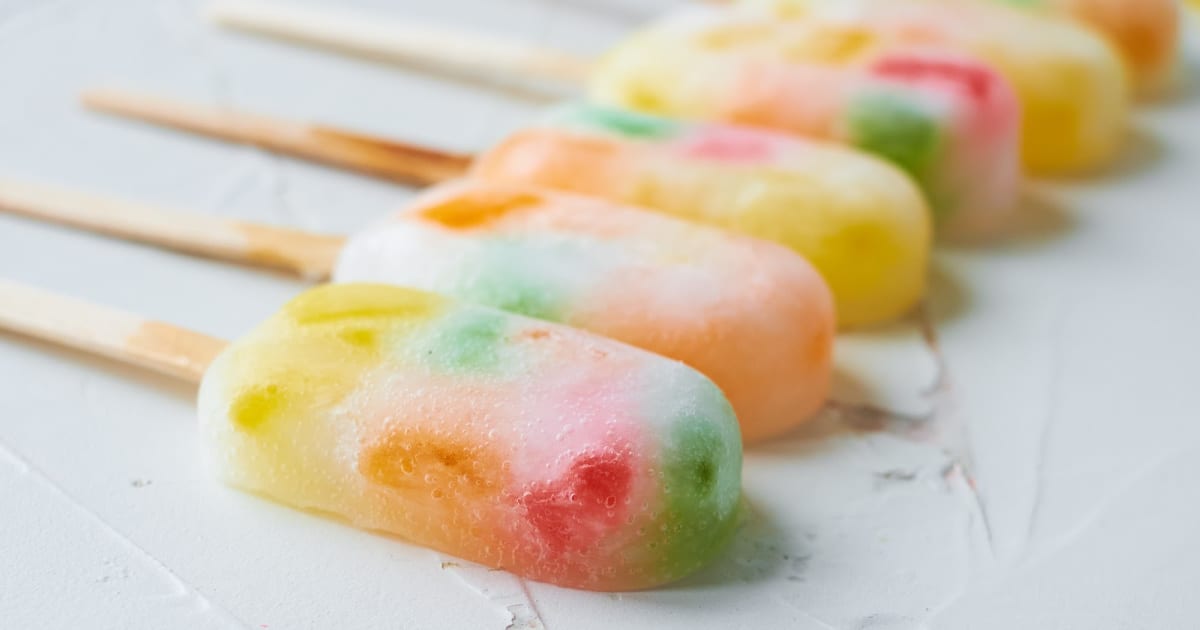 Sprite, 7-Up or another brand of lemon-lime soda taste great with the gummy bears and show off the pretty bear colors.
You can, of course, try other types of carbonated beverages like cola, orange soda, root beer or ginger ale.
If it sounds good to you, give it a try.
Frozen soda has a great texture that is a fun contrast to the chewy, cold gummy candies.
As with any gummy candy that could be a choking hazard, these are not for little kids. Use your own best judgement.
Big kids and adults who enjoy gummi candies will love these refreshingly delicious and unique popsicles.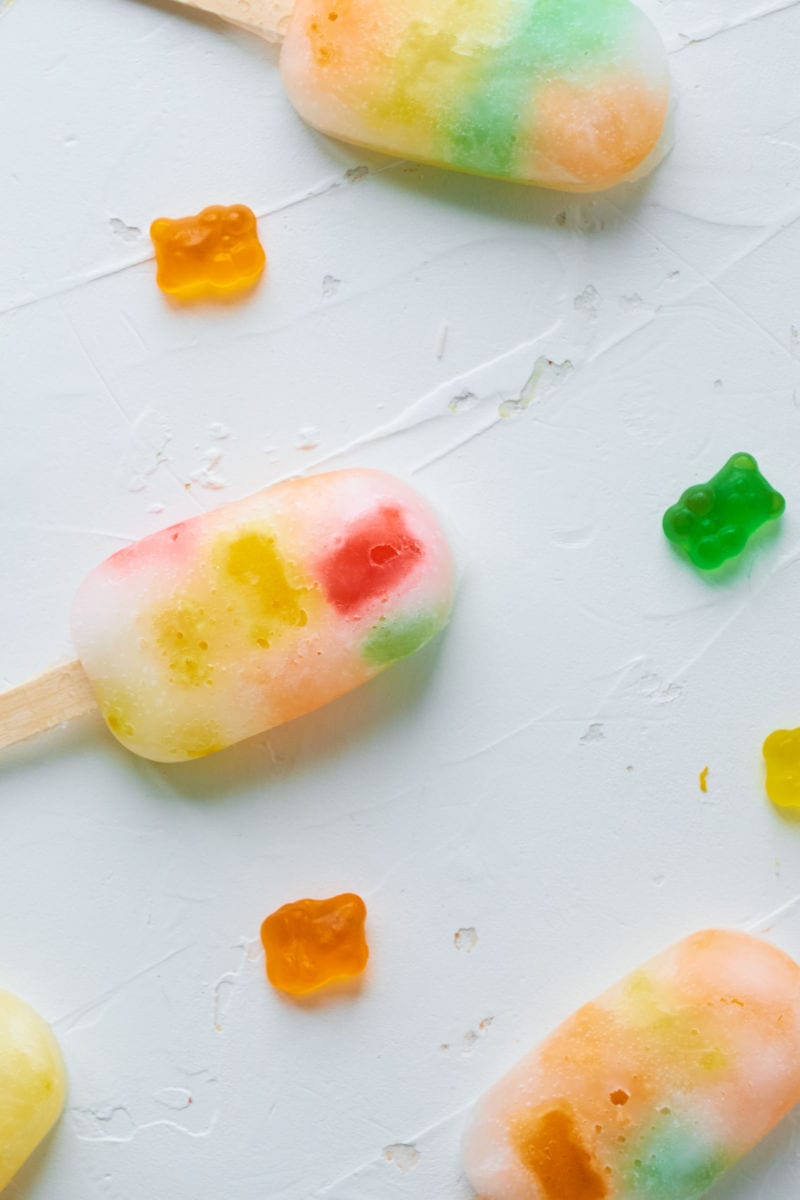 Ingredients
Gummy Bear Candy
Sprite or 7-Up
Supplies
Instructions
1) Add gummy bears to the sections in your popsicle mold.
2) Fill each cavity with Sprite and then add popsicle sticks.
3) Freeze overnight.
4) When you are ready to serve, run the molds under hot water for about 20 seconds to loosen.
5) Enjoy!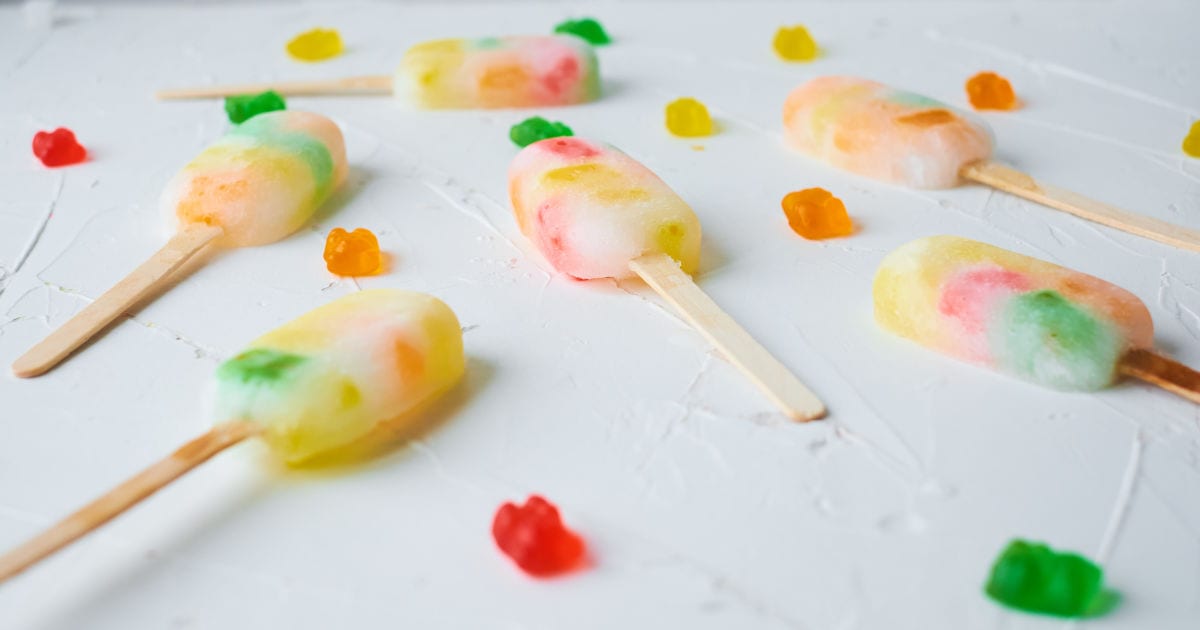 Check out my other dessert recipes, so you can get more sweet inspiration.
Following are a few of my other tasty frozen treat recipes:
Then take a look at the rest of my vegetarian recipes, so you can have even more delicious fun in the kitchen!