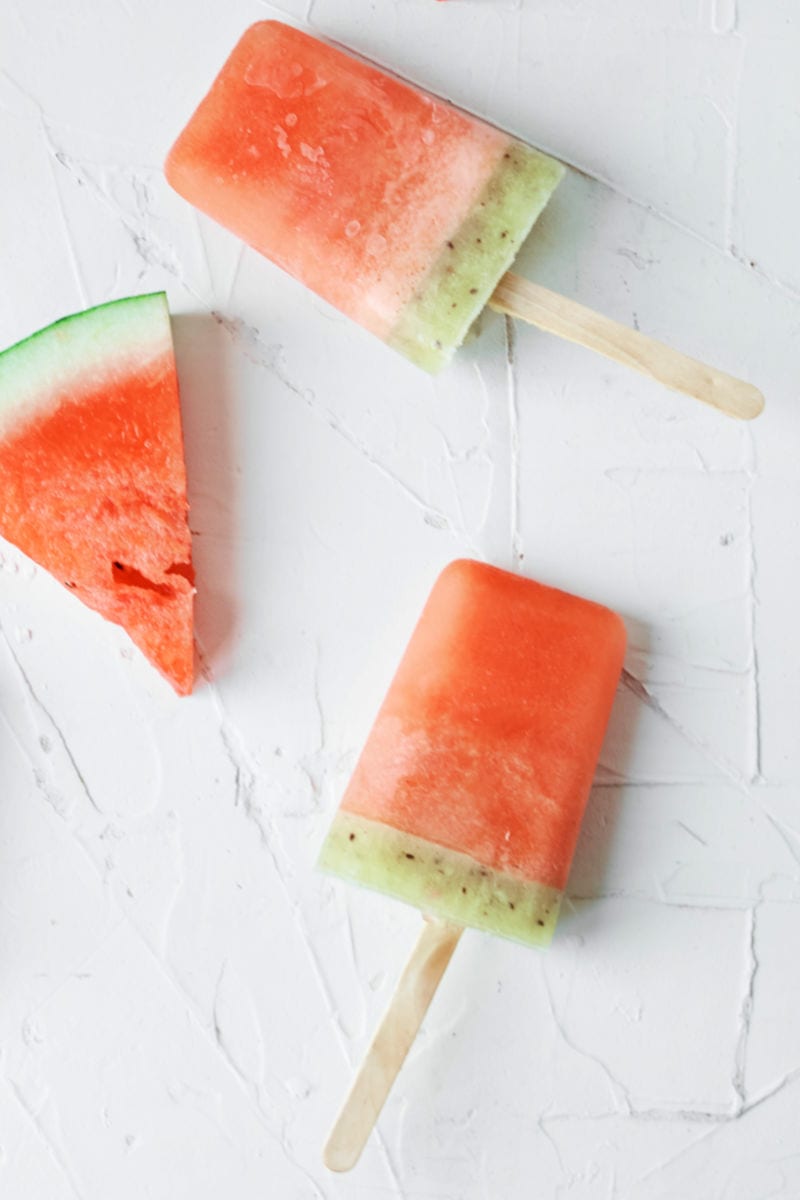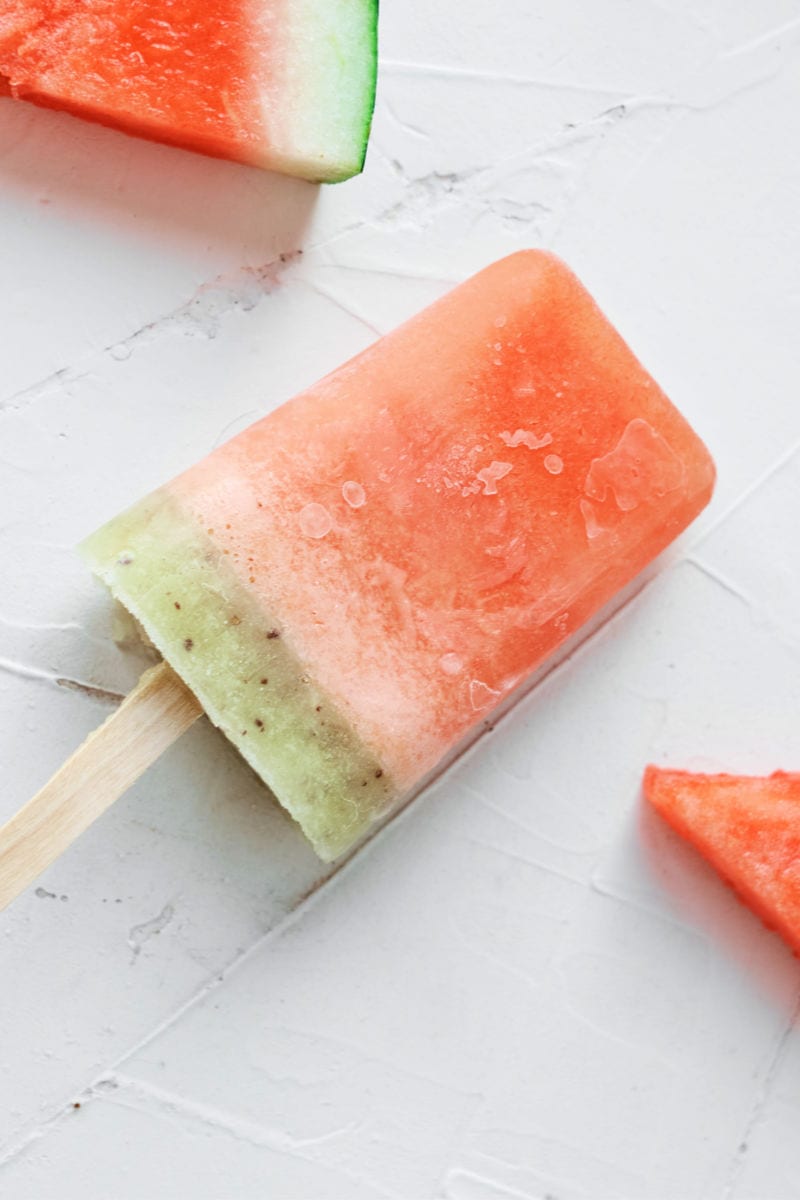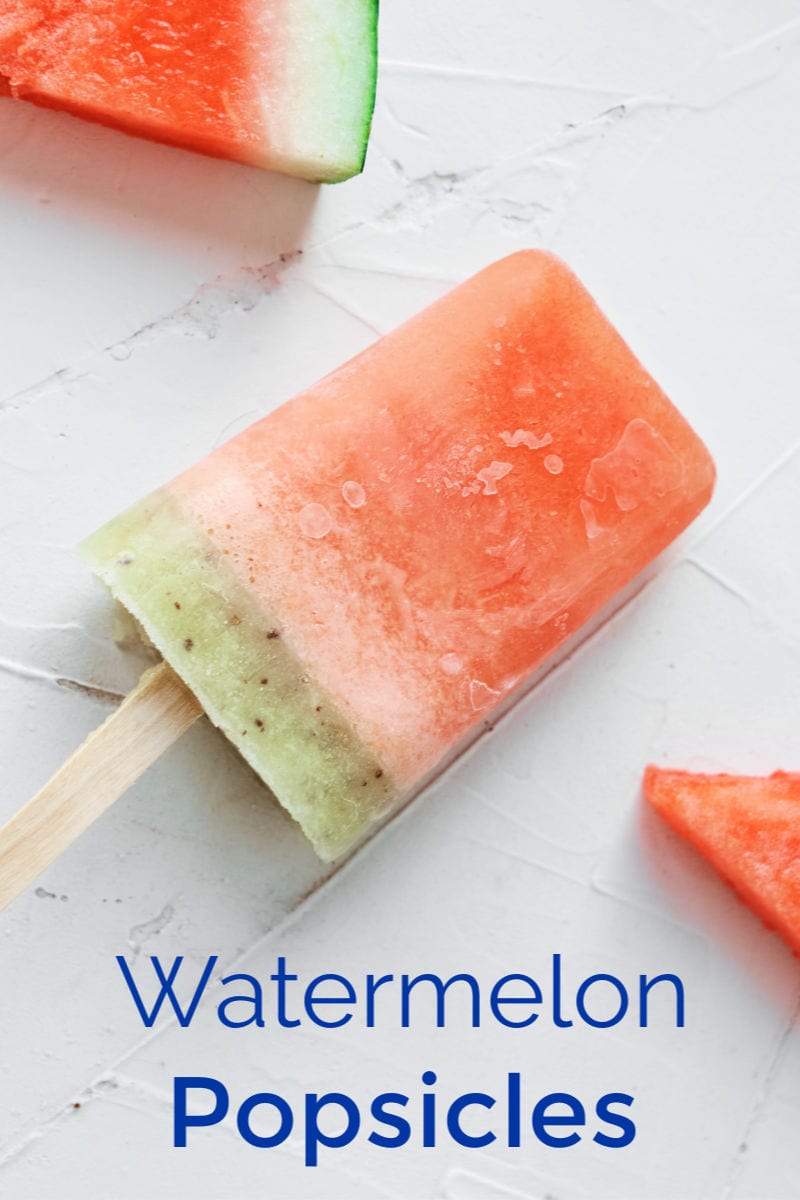 Ice Pops That Look Like Watermelon Slices
Paletas de Sandia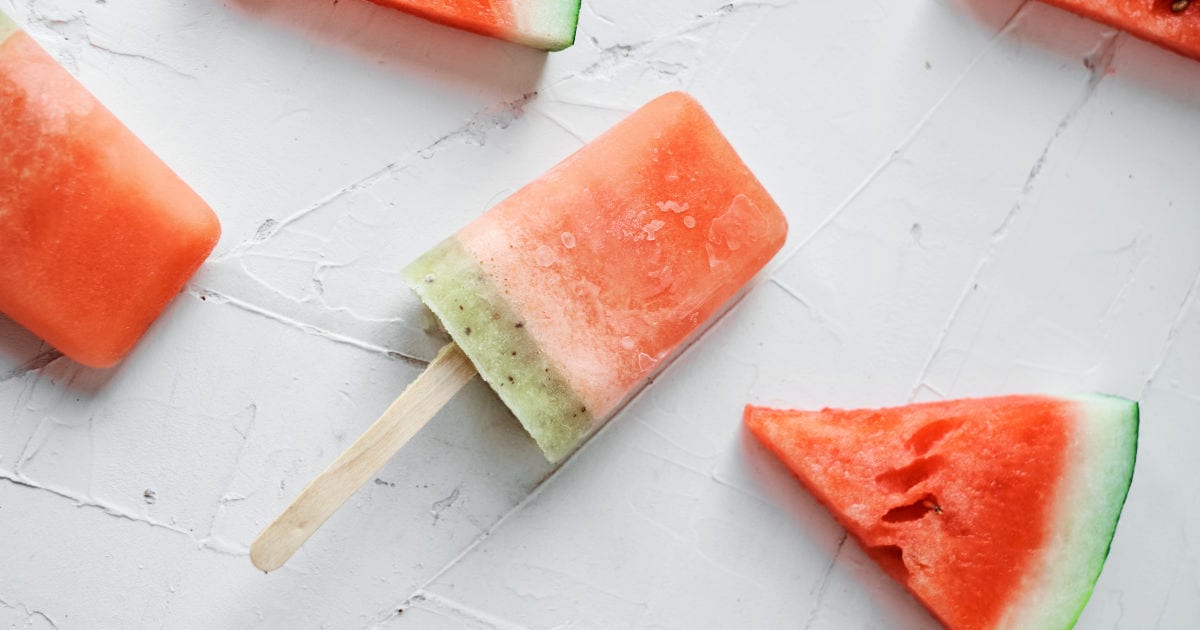 Make these refreshing layered watermelon popsicles, when you want a fun and tasty frozen treat that looks like watermelon slices.
The ice pops (paletas) are made with wholesome ingredients, so you don't need to be concerned about added sugar, colors and flavors.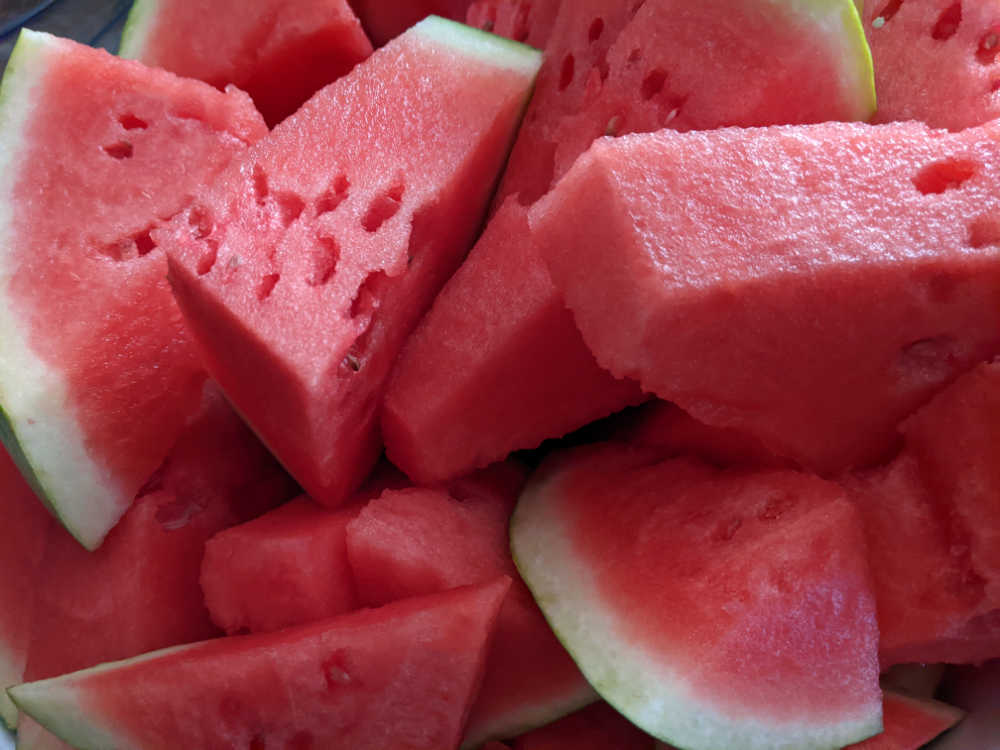 The fresh fruit taste is pure and delicious.
Adults and kids will love the natural fruit taste, and, of course, we can all appreciate how cute they are.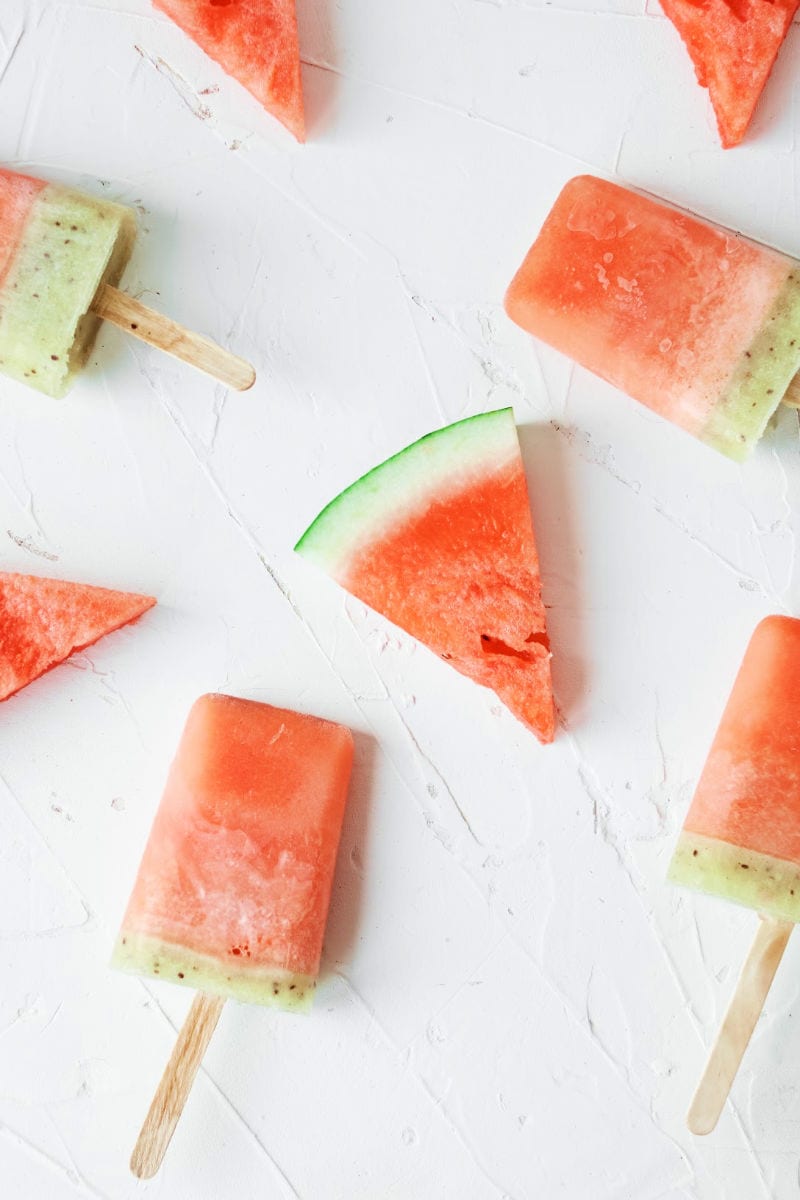 The red layer is made from watermelon, just watermelon.
This fruit is perfect as is, so nothing else is needed.
As you may have guessed, the sweet and tart green layer is made from kiwi.
The kiwi are blended with milk to give it a creamy texture that is a fun contrast to the watermelon layer.
You can either use regular milk or a vegan milk alternative.
Any kind will do, but I typically prefer coconut milk or almond milk for fruit based recipes.
Enjoy!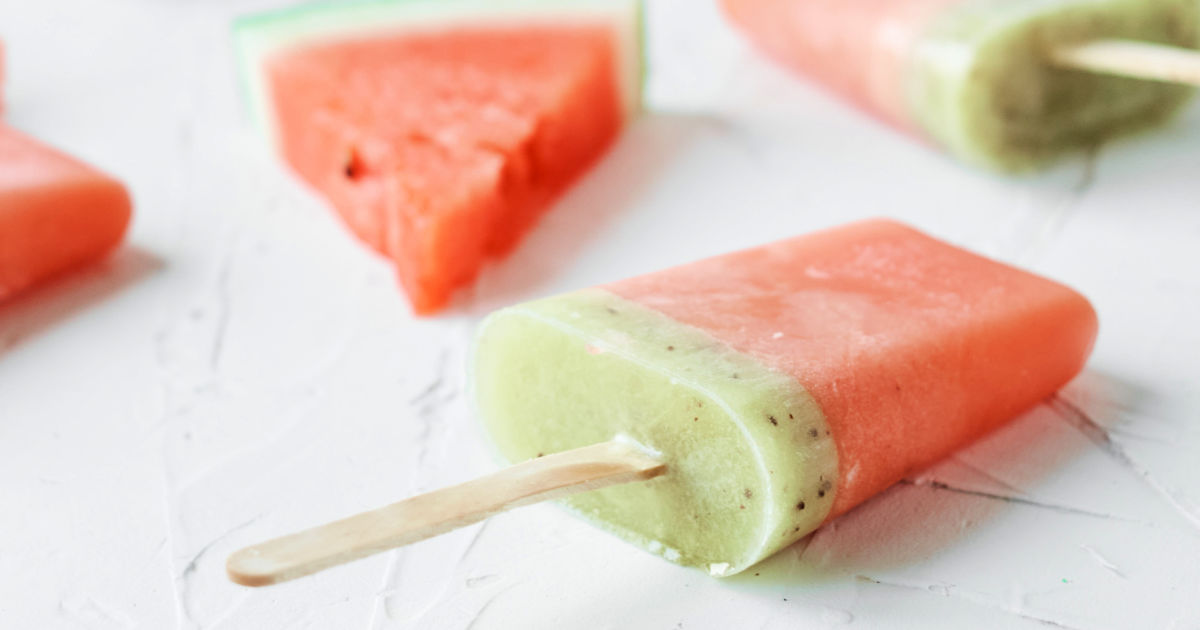 Ingredients
2 cups Watermelon
2 Kiwis
½ cup Milk (or vegan milk alternative)
Supplies
Blender
Popsicle Mold
Popsicle Sticks
Instructions
1) Blend the watermelon in a blender, so that it is smooth.
2) Pour blended watermelon into popsicle molds ¾ of the way full.
3) Insert popsicle sticks and freeze for about 2 hours until firm.
4) Peel kiwis and blend with the milk until smooth.
5) Pour kiwi mixture into the popsicle molds on top of the firm watermelon.
6) Freeze overnight.
7) When you are ready to eat a popsicle, run hot water over the mold for 10 to 20 seconds to loosen. Then, the popsicle will easily come out of the mold.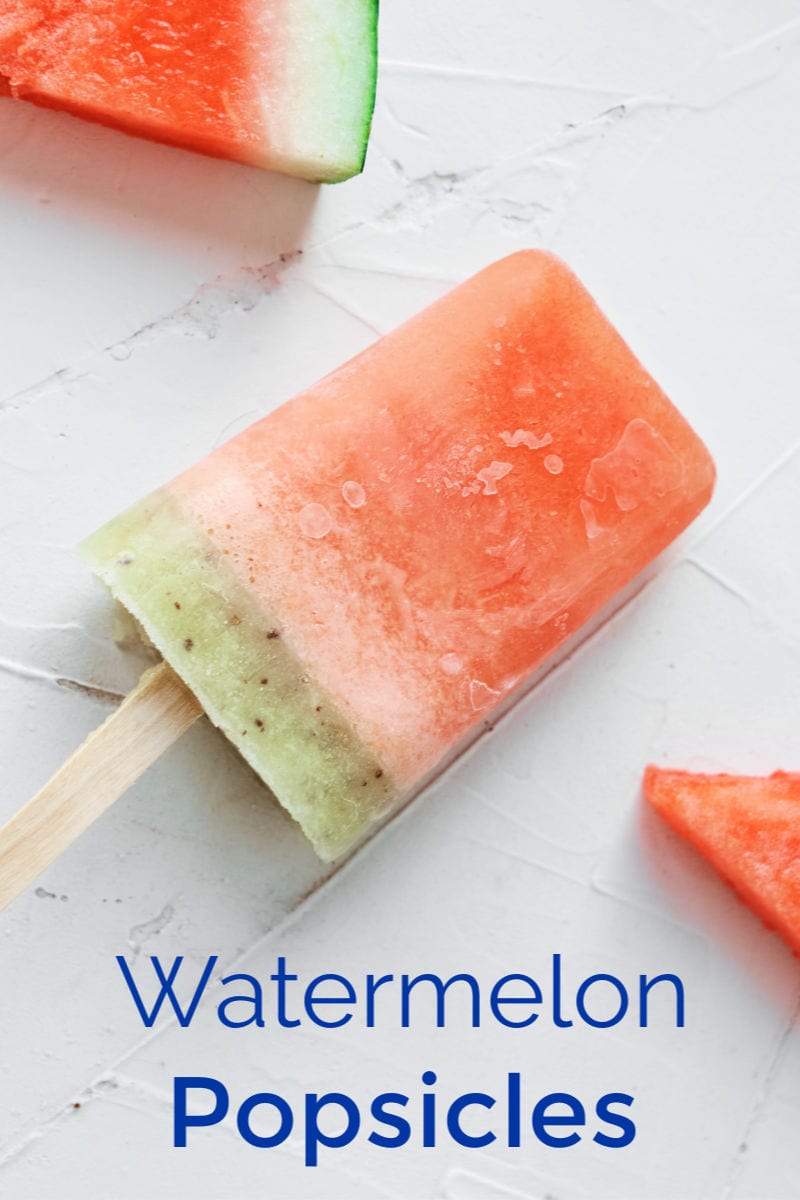 More from Mama Likes To Cook
Check out my vegetarian recipes, so you can get more great ideas for baking, cooking, blending and juicing.
Watermelon Recipes
Popsicle Recipes
Freezie Recipes
Coconut Milk Recipes
Shop Now
For a beautiful assortment of kitchen necessities and food gifts for the whole family, check out the current deals at these online stores.
Are you ready to have some delicious fun in the kitchen?