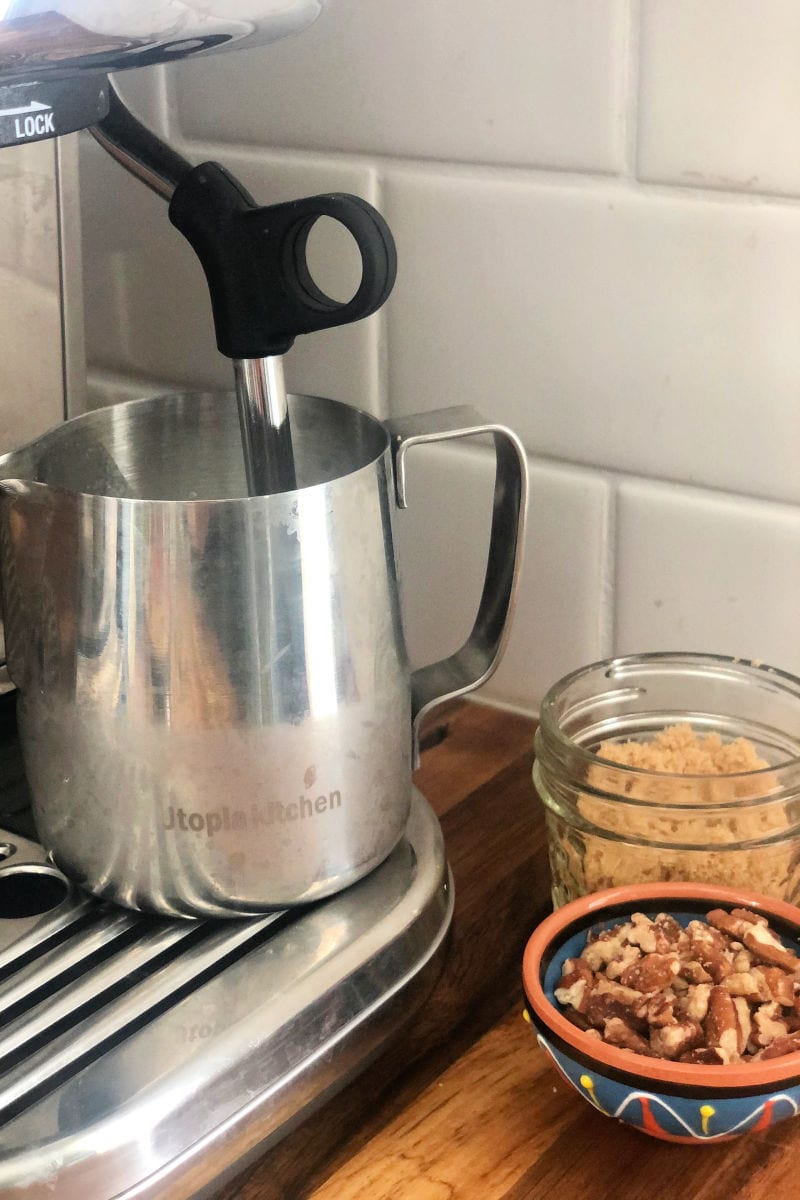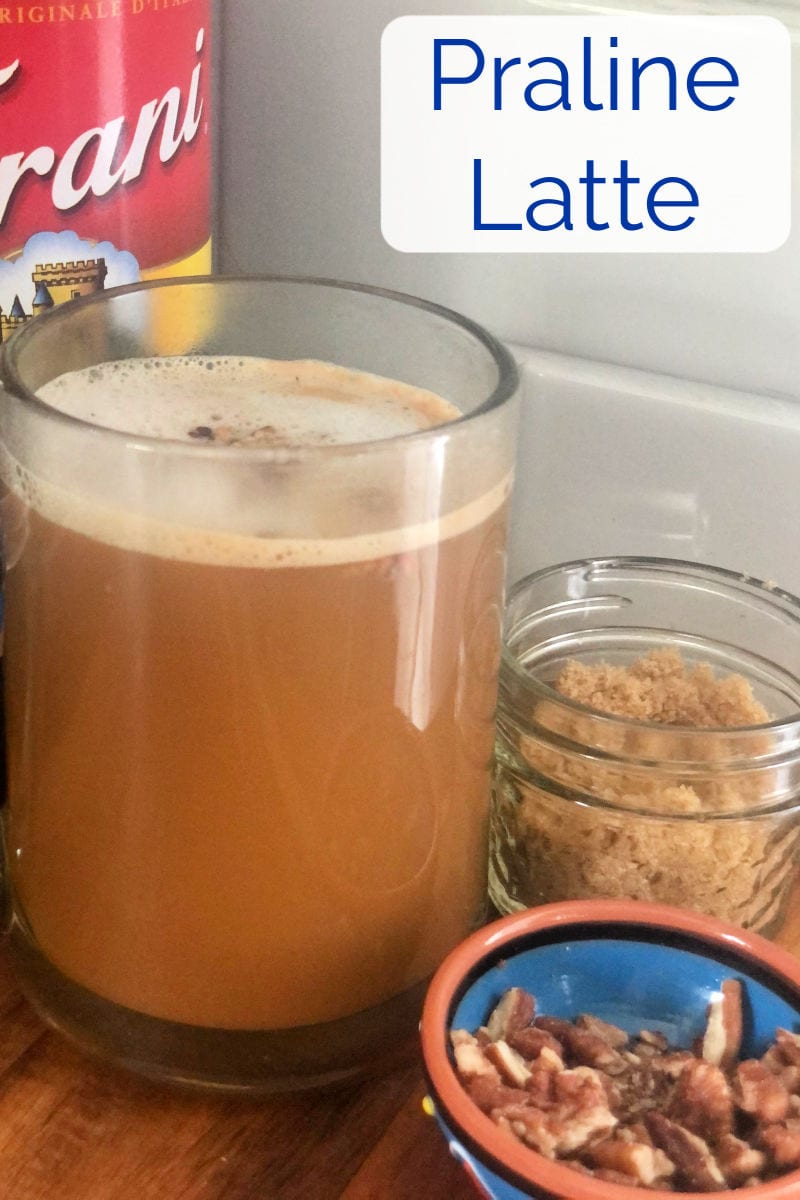 with Coconut Milk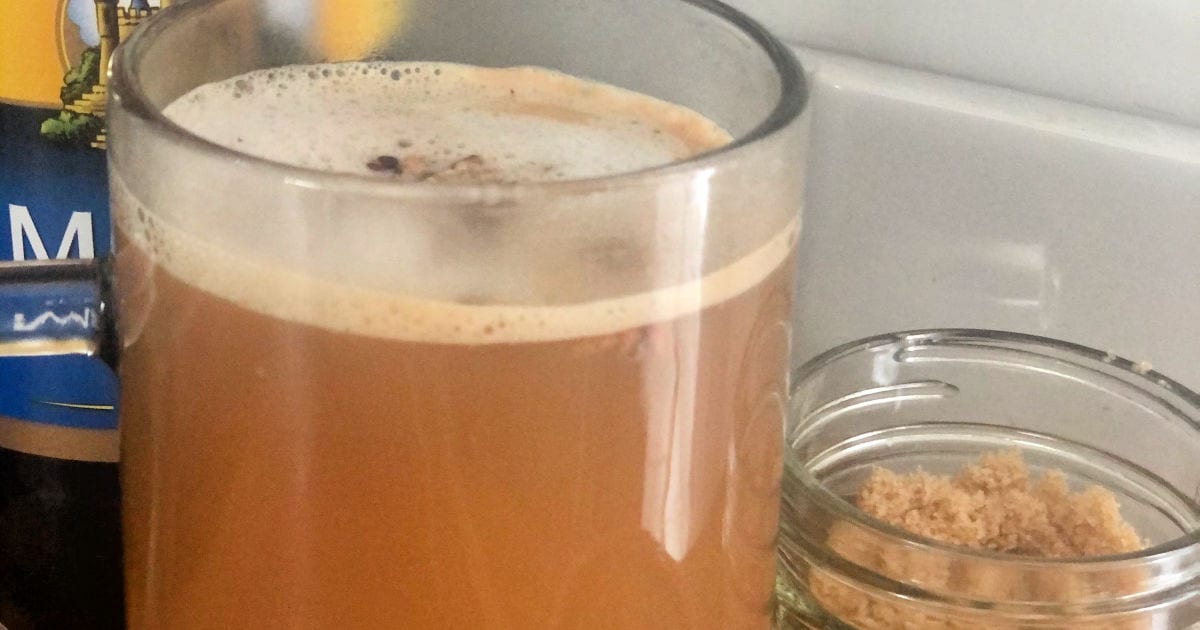 While the ever loved chestnut praline latte is usually enjoyed during the holiday season, we can go a little nuts at home in the middle of Spring.
There is nothing like a little holiday nostalgia to make a heart and mind happy.
This particular recipe is actually a vegan friendly version!
Some of you may be wondering what exactly a chestnut praline latte even is…let me break it down for you.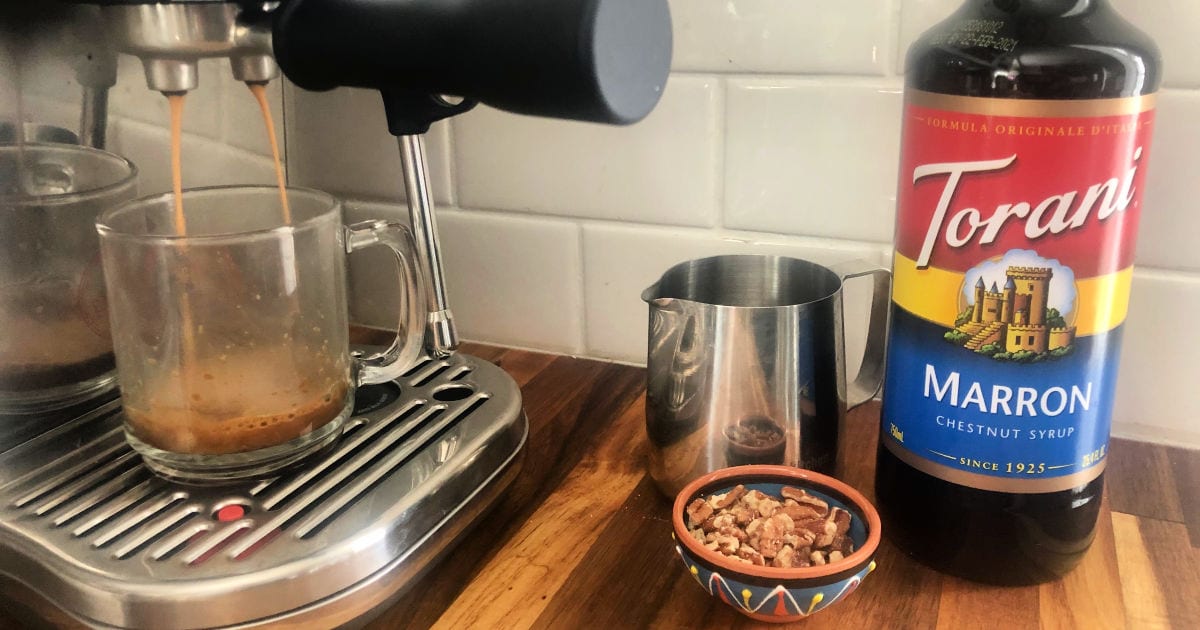 Chestnut or marron syrup is used to give this drink its title name.
Marron is a spanish form of chestnuts usually preserved in vanilla syrup.
When you are on the hunt for chestnut syrup in the store you will often find it labeled "marron".
Next we have the praline.
Pralines are a candied form of pecans usually coated in butter and brown sugar.
To keep this drink vegan friendly I will be omitting the butter but adding a hint of brown sugar and topping it with toasted pecans!
Finally, what is a latte? A latte is just espresso with steamed milk.
We will be using coconut milk today but you can substitute any kind you like.
Keep in mind that vegan milks don't tend to froth as well as cows milk.
You can also take the liberty of turning this into an iced latte if you so desire and avoid steaming
the milk all together!
Just use cold milk and add ice and the drink is equally delicious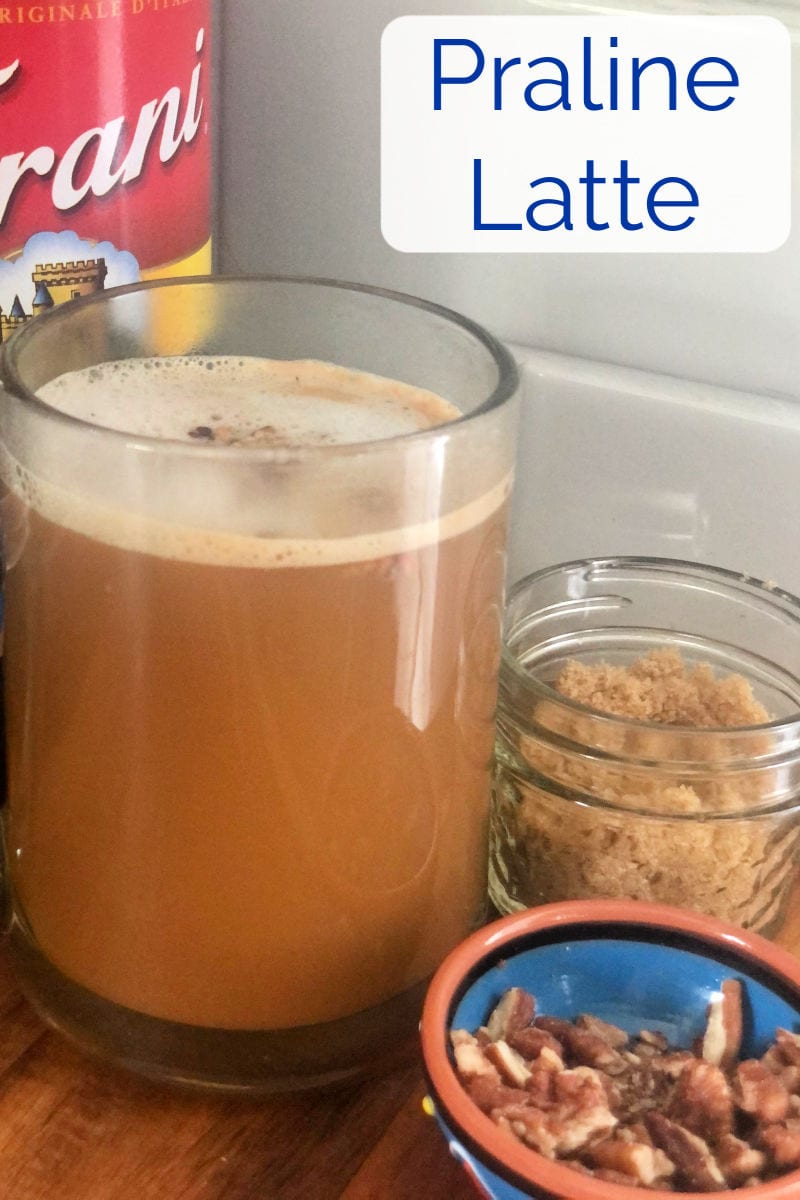 Chestnut Praline Latte Recipe
Ingredients
Double Shot of Espresso
1 ½ T Marron Syrup
1 T Brown sugar
¾ cup Coconut Milk
Garnish
Supplies
Espresso Maker
Steamer or Milk Frother
Mason Jar with Lid
Instructions
1) First, pull your double espresso shot.
2) Then add your brown sugar and mix until melted.
3) Combine the marron syrup and milk and steam. If you do not have a steamer or milk frother, you can warm your milk mixture on the stove until just before it boils.
4) Add the steamed milk and syrup to a mason jar. Put on the lid and shake together.
5) Then pour the milk over your sweetened espresso and sprinkle with the toasted pecans and
cinnamon!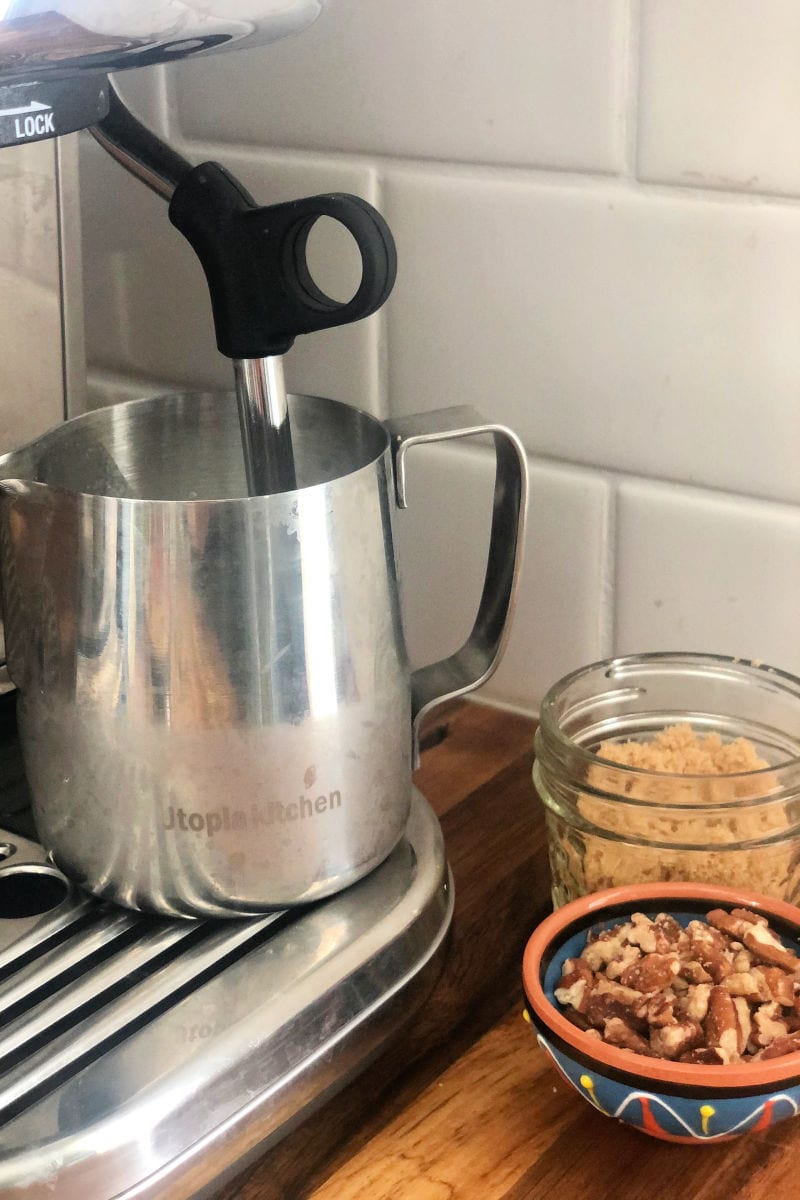 More from Mama Likes To Cook
Check out my vegetarian recipes, so you can get more great ideas for baking, cooking, blending and juicing.
Coffee Drink Recipes
Coffee Food Recipes
Coconut Milk Recipes
Shop Now
For a beautiful assortment of kitchen necessities and food gifts for the whole family, check out the current deals at these online stores.
Are you ready to have some delicious fun in the kitchen?
Author Bio
Chiara Carroll is the chief recipe creator at Roasty Coffee. When she's not creating
caffeinated concoctions, she's spending time with her amazing husband and kids in their home
state of Virginia.