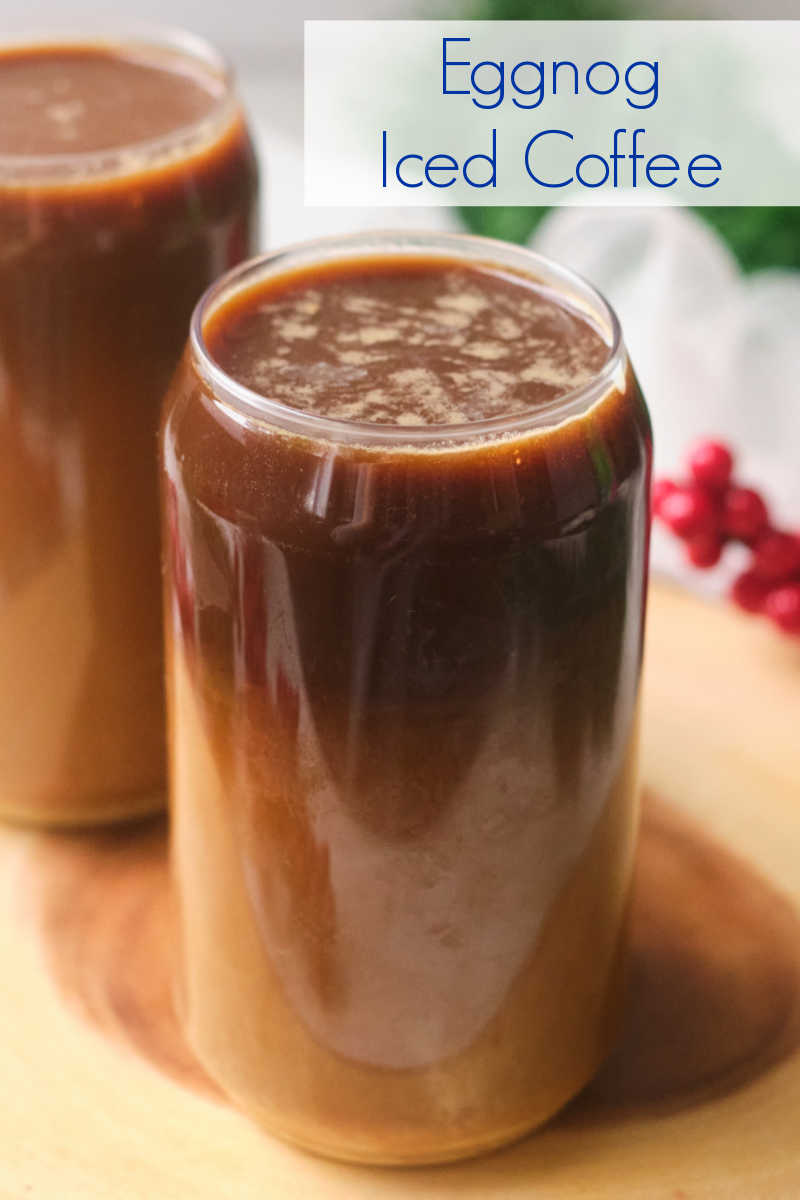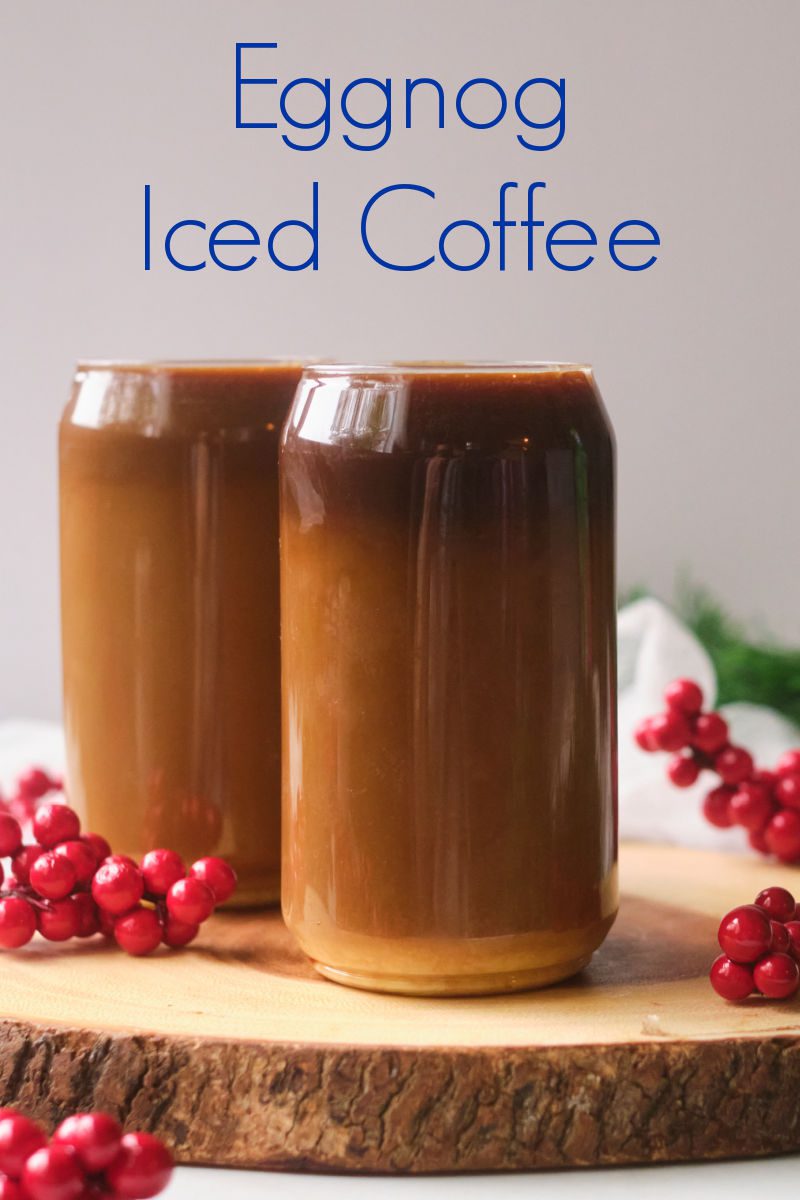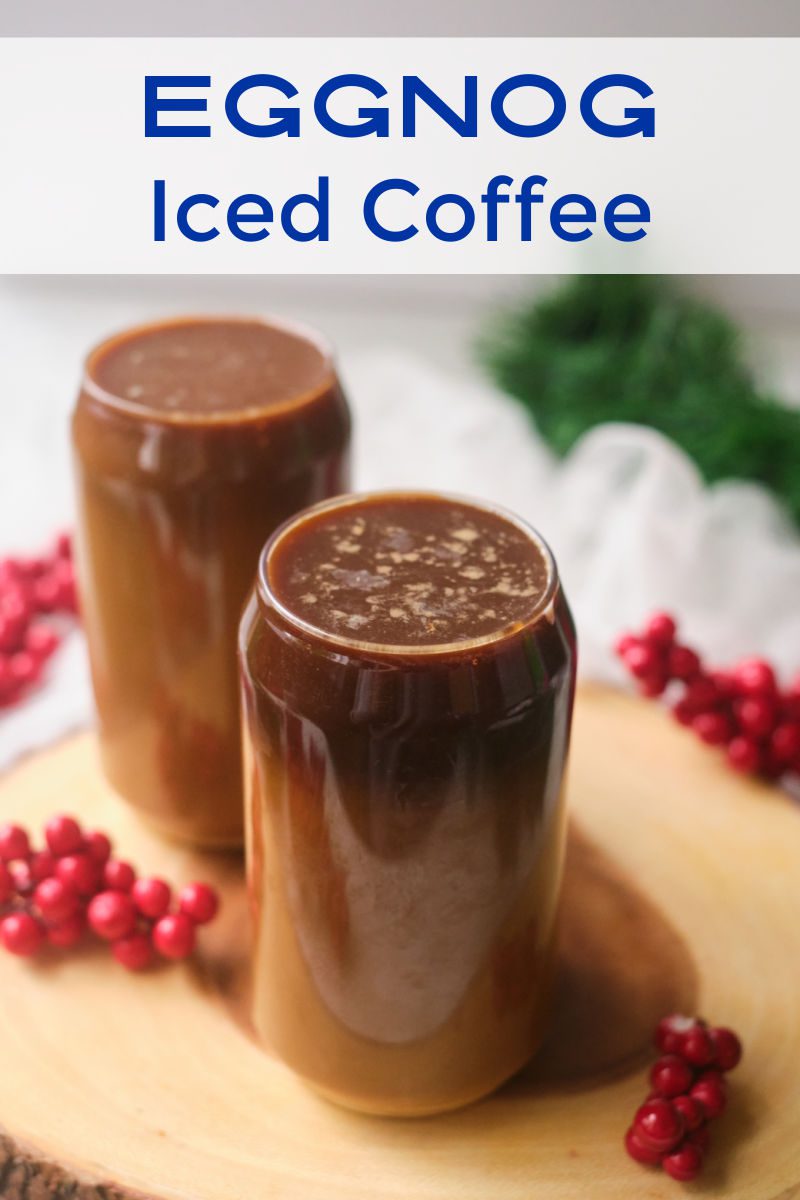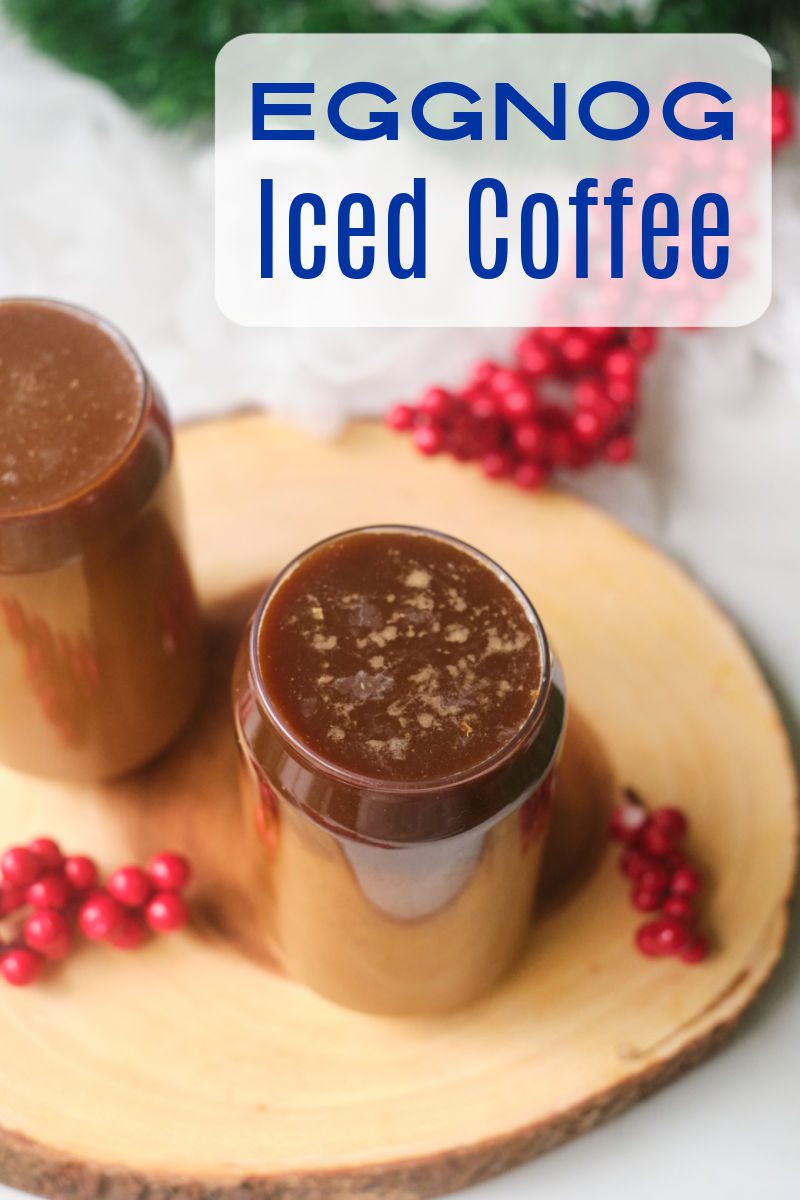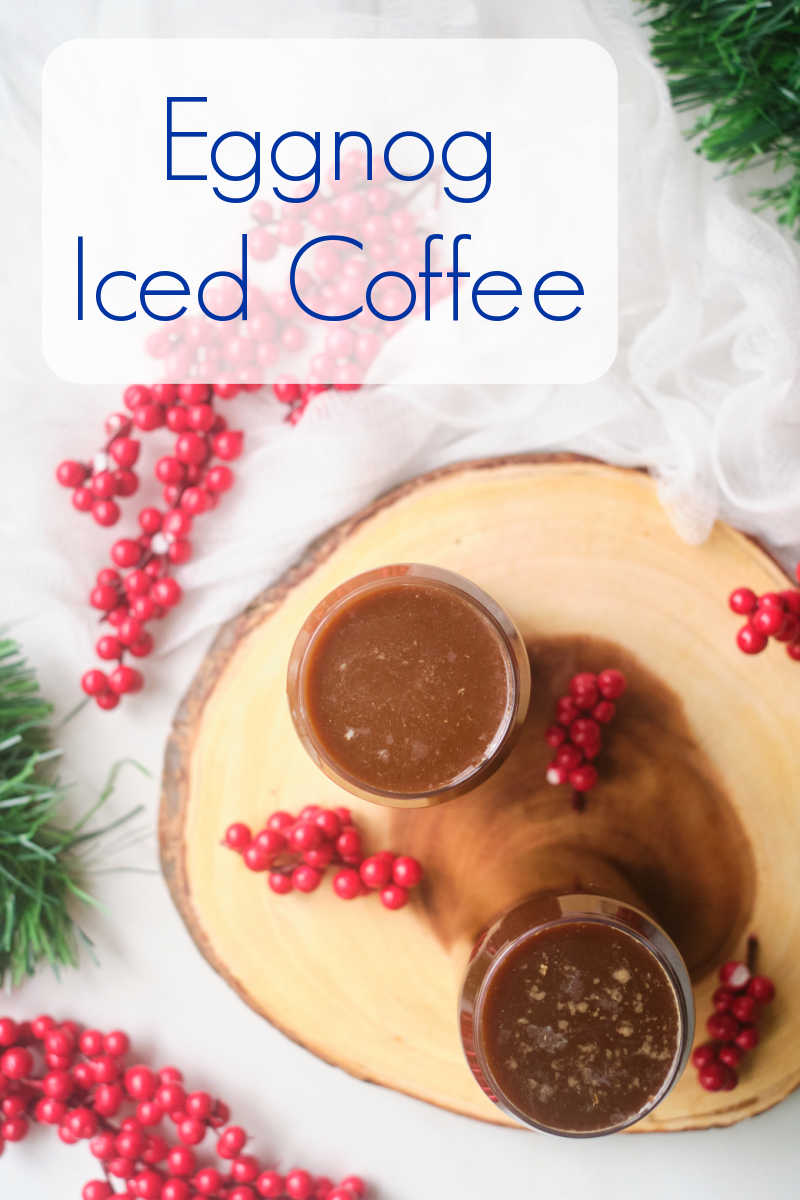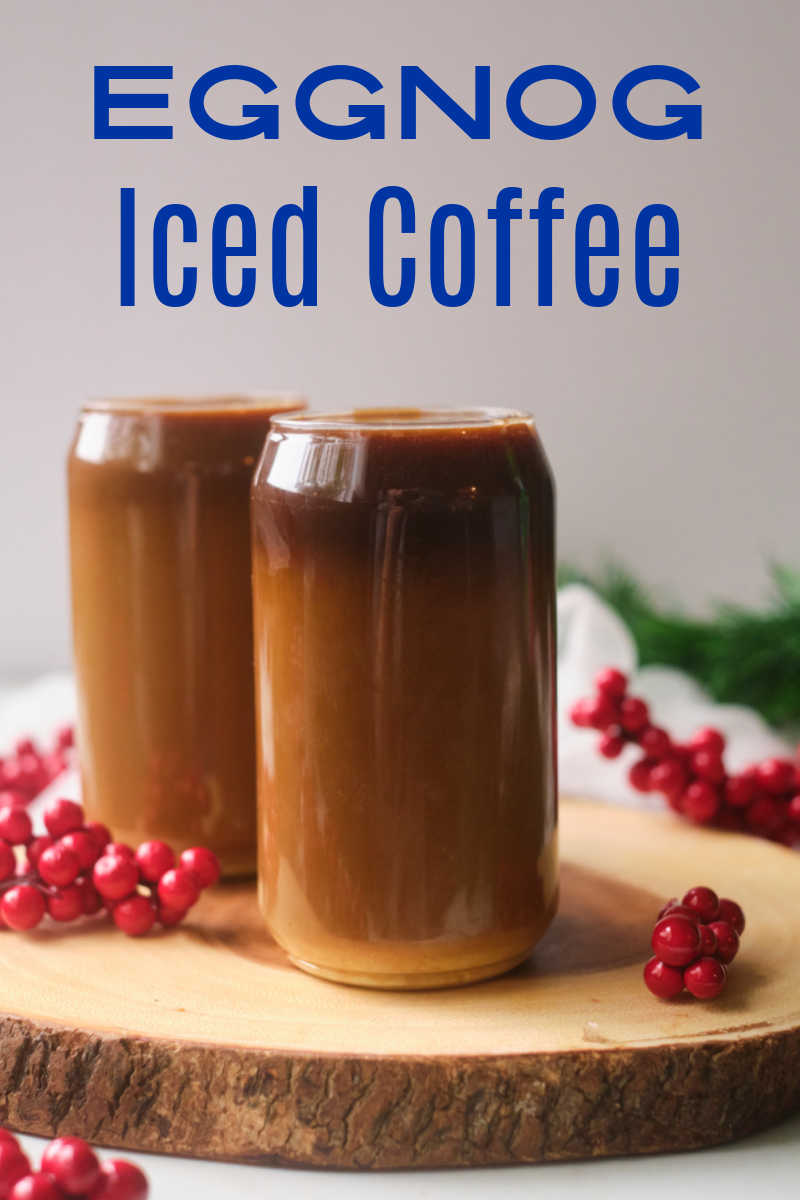 Iced Coffee with Eggnog Ice Cubes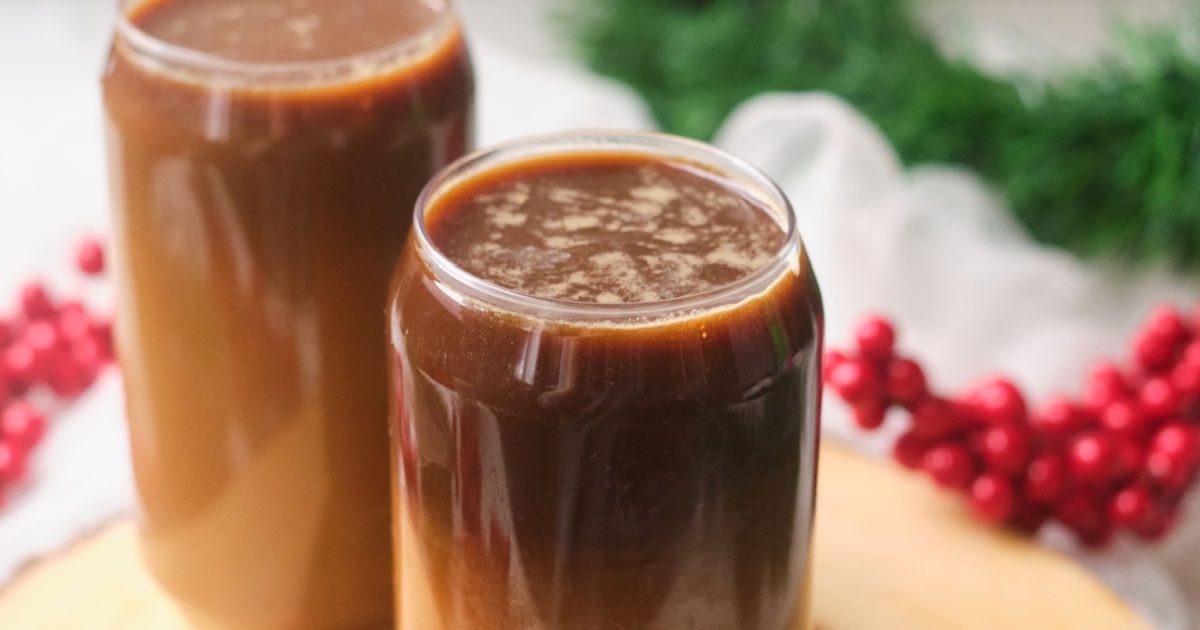 Enjoy a glass of eggnog iced coffee that is made with mini eggnog ice cubes, when you want a beverage that is a decadent holiday treat.
This Christmas coffee drink features mini ice cubes made from eggnog, instead of just pouring eggnog into the coffee like you would with creamer.
It's a fun twist on the typical iced coffee and it tastes amazing.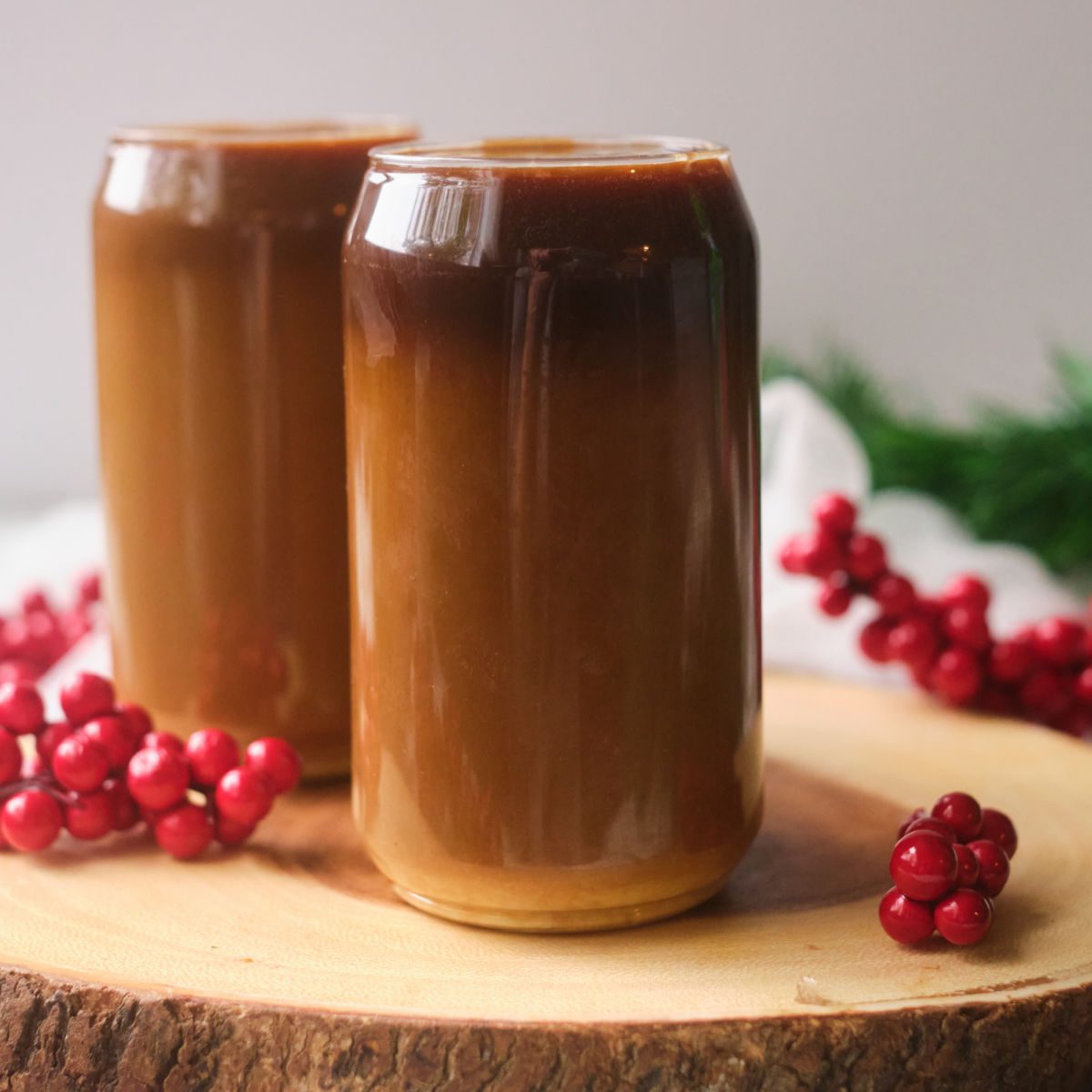 Is This Eggnog Coffee Recipe Easy?
This iced coffee recipe is really easy to make and no special skills are required.
You need to make sure you allow time for the eggnog ice cubes to freeze and the hot coffee to cool down a bit, but other than that the coffee drink requires minimal effort.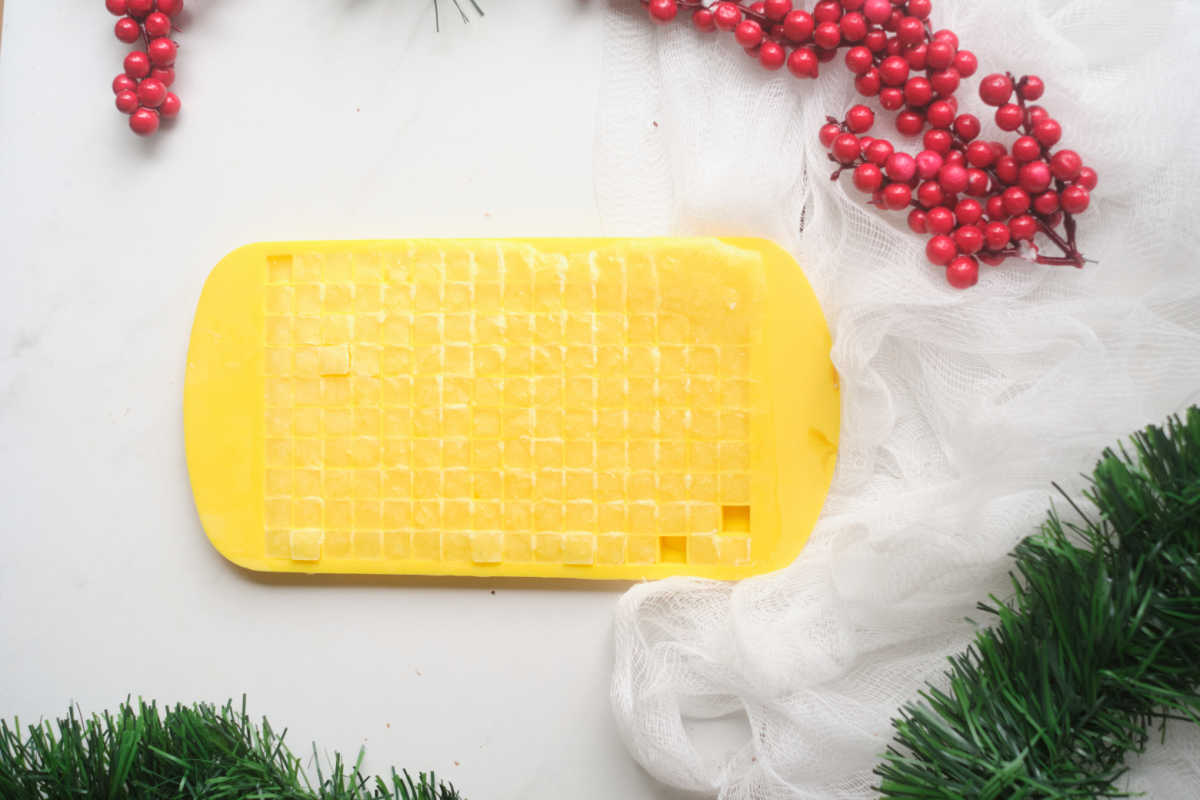 Is Eggnog Iced Coffee Gluten Free?
The basic ingredients in this festive holiday drink are naturally gluten-free.
However, if you are concerned with cross contamination, you will want to make sure that all of the ingredients are labeled clearly and safe for you.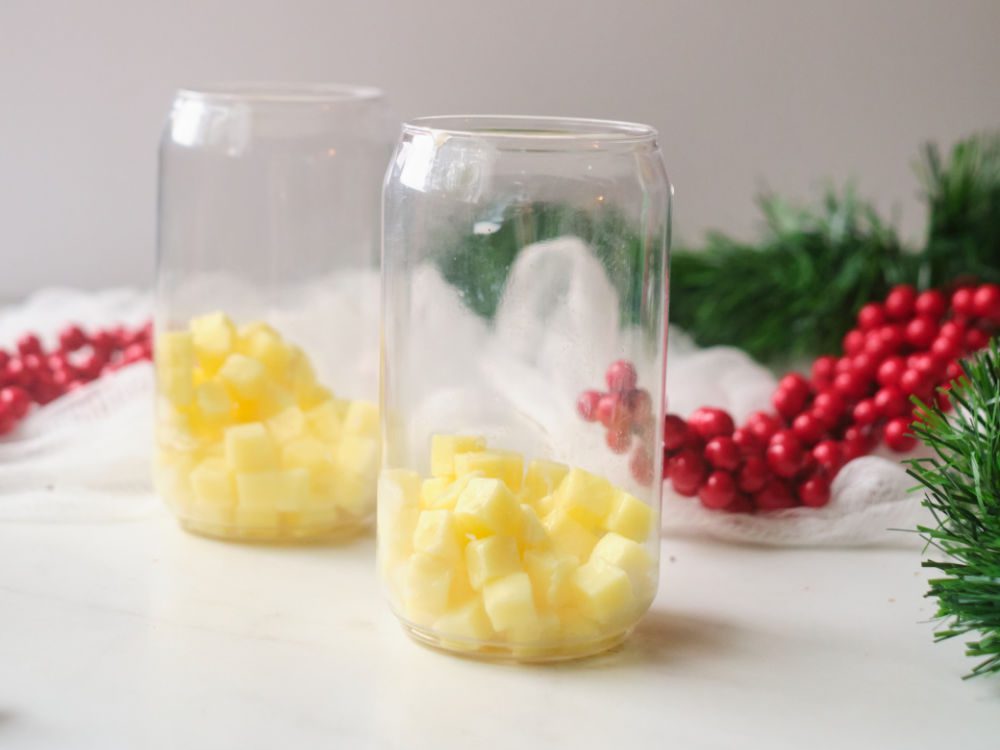 Is This Iced Coffee Recipe Vegetarian?
Yes. Eggnog Iced coffee is vegetarian.
It is not vegan due to the dairy, which can be swapped for a vegan alternative if you would like.
Also, your eggnog just may contain actual eggs.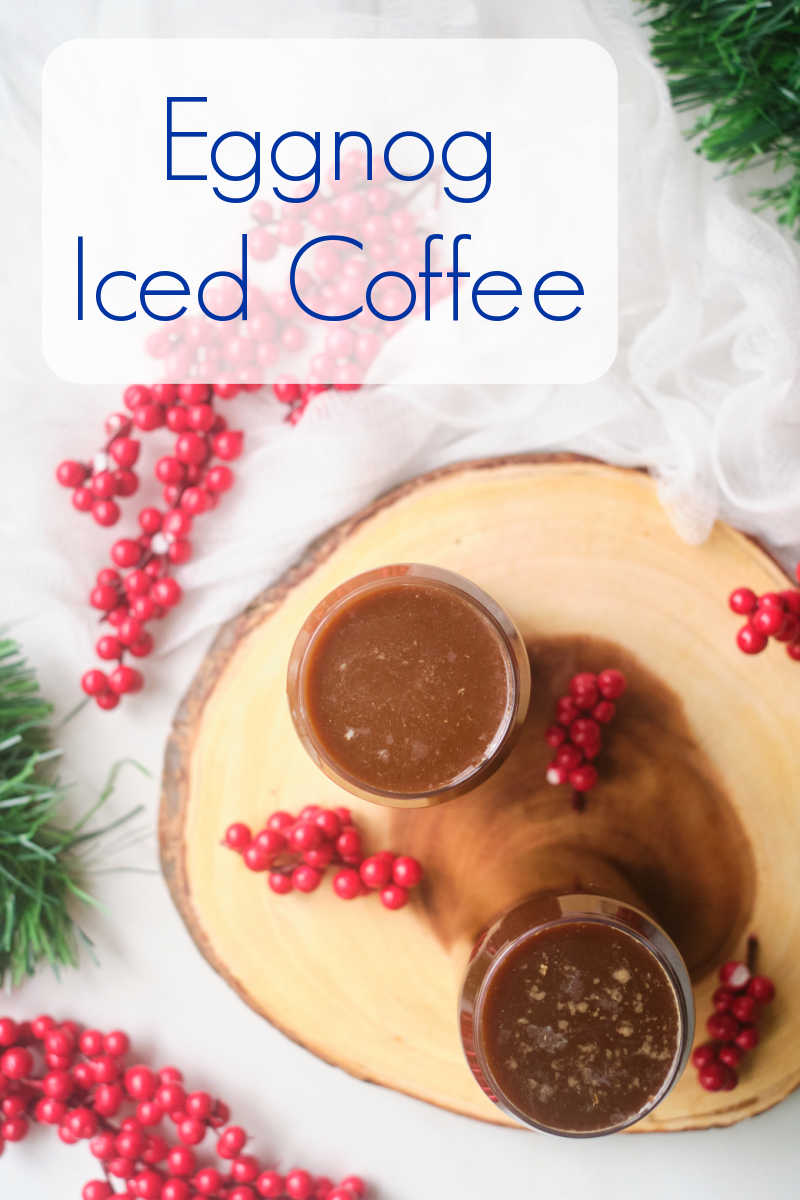 Should I Use Homemade Eggnog or Store Bought?
You can use either homemade or store bought eggnog with this recipe.
If you'd like to try making your own, check out my recipe for homemade eggnog without raw eggs.
Does Eggnog Have Alcohol in It?
Eggnog is often served with brandy, bourbon or cognac mixed in, but not always.
It tastes delicious without the alcohol, too, which is why it is a popular family beverage for the holidays.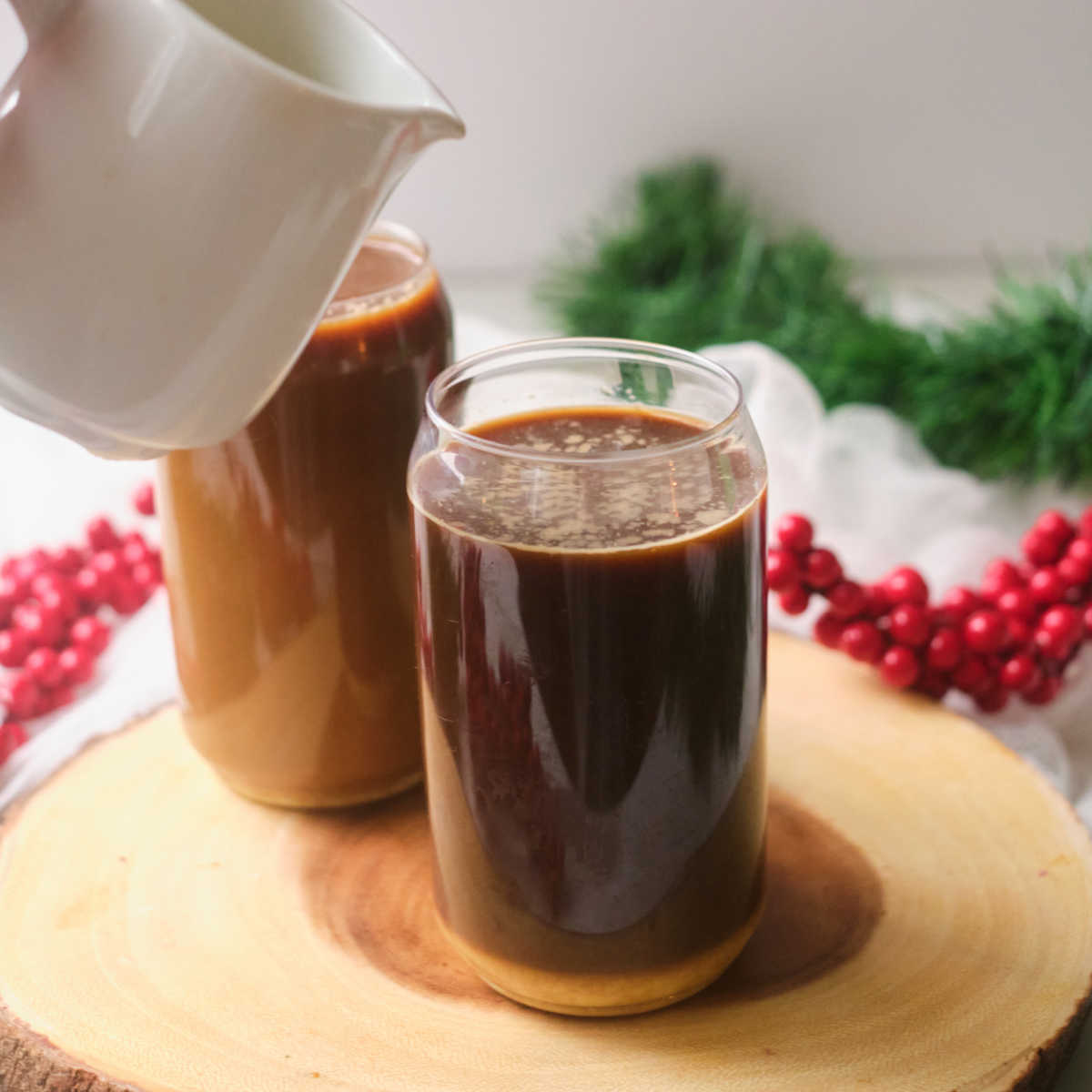 What Is Better In This Iced Coffee Recipe: Cream or Milk?
If you use real cream in this recipe, the eggnog iced coffee will be very rich, which is exactly what many people are looking for with a holiday beverage.
Milk is good in the drink, but not as rich.
You can use whichever one you prefer or happen to have on hand.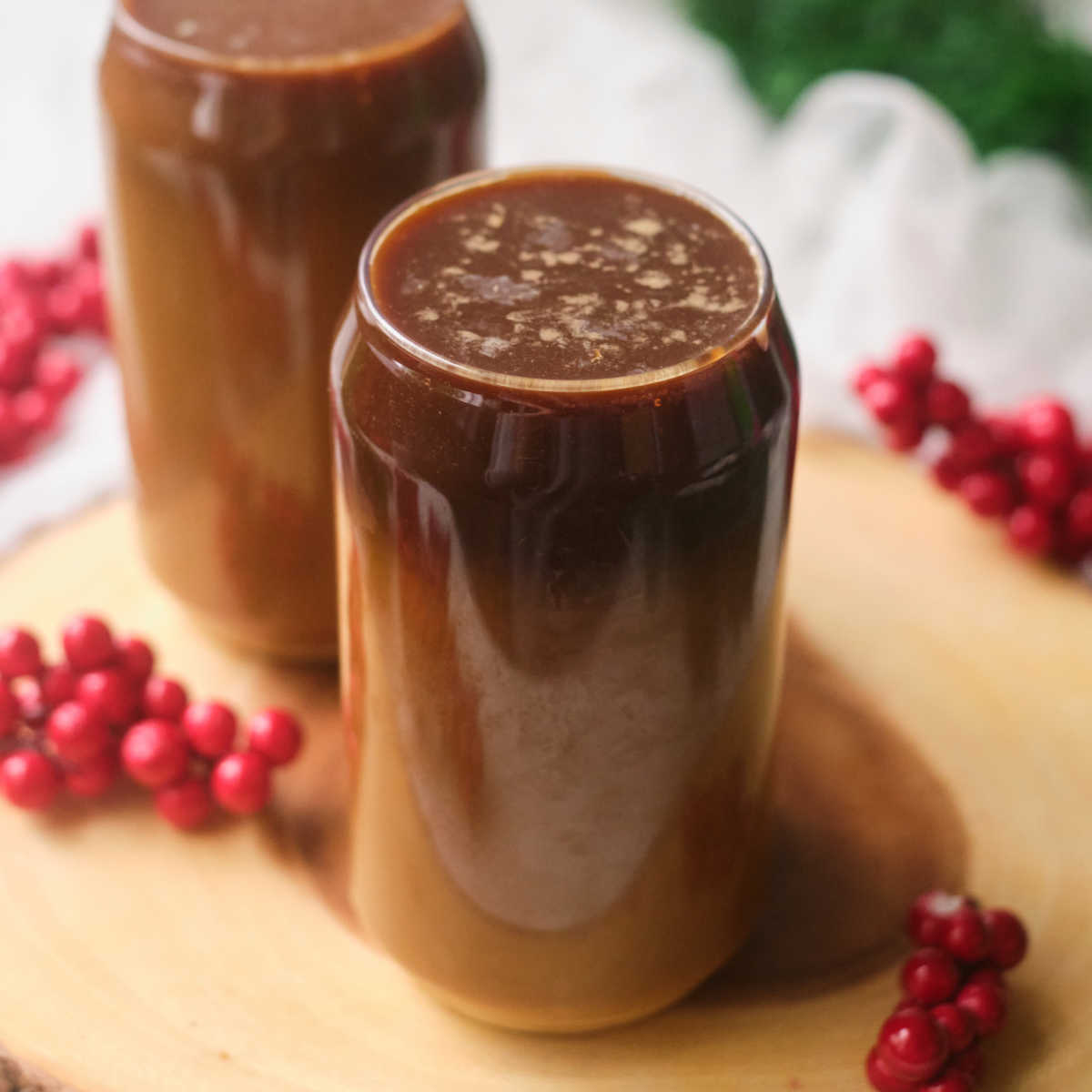 Eggnog Iced Coffee Recipe
Prep time: 15 minutes
Total time: Overnight to Freeze
Yield: 4 Servings
Ingredients
1 cup Eggnog (use my recipe or store bought)
4 cups Brewed Coffee (sweetened, if you'd like)
1 cup Cream or Milk
Garnish
Cinnamon
Nutmeg
Supplies
Silicone Mini Ice Cube Trays
Measuring Cup
4 Glasses
Instructions
1) Pour eggnog into mini ice cube molds and freeze overnight.
2) Brew coffee and sweeten to taste, if you like your coffee sweet. Let the coffee cool down for about 20 minutes, so it isn't piping hot when you pour it over the ice.
3) Add about ¼ cup of mini ice cubes to each coffee mug.
4) Pour 1 cup of brewed coffee into each glass on top of the eggnog ice cubes.
5) Add ¼ cup of cold milk or cream to each glass on top of the coffee.
6) Garnish each beverage with a sprinkle of nutmeg and/or cinnamon.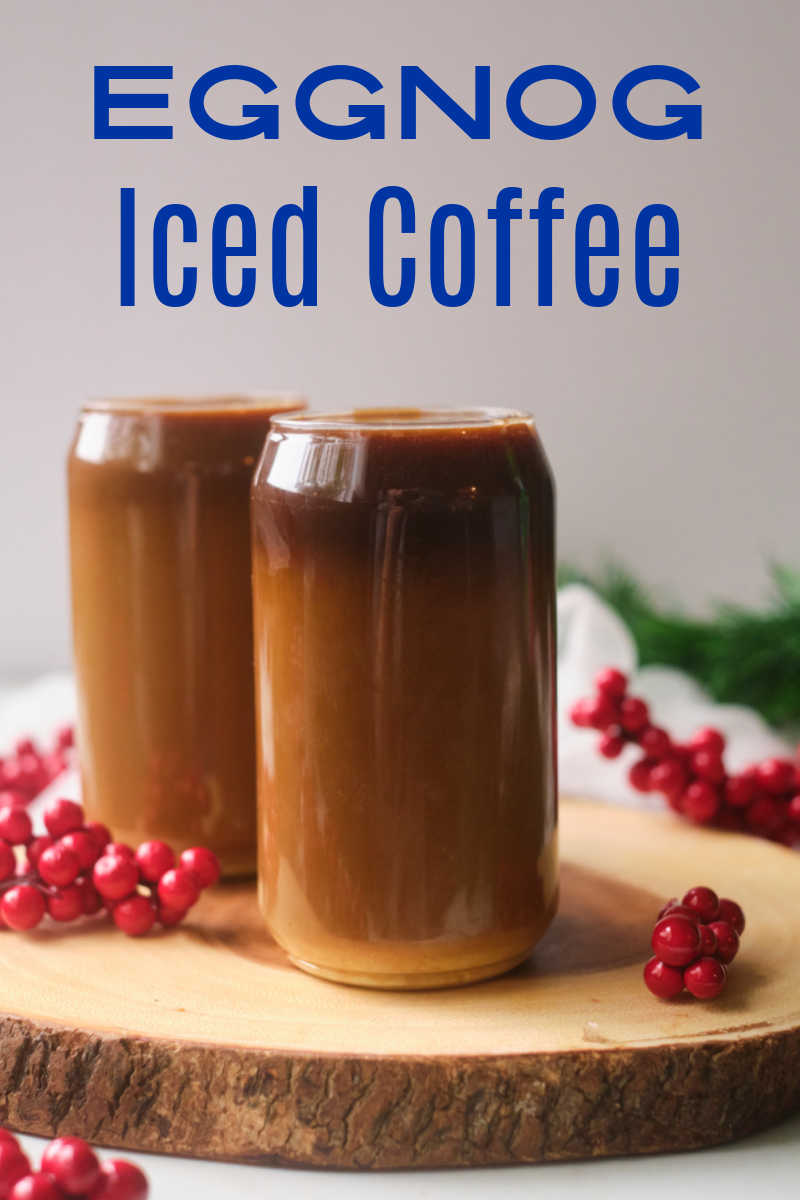 More from Mama Likes To Cook
Check out the rest of my vegetarian recipes, so you can get more great ideas for baking, cooking, blending and juicing.
Eggnog Recipe
Coffee Drink Recipes
Coffee Food Recipes
Shopping Tips
For a beautiful assortment of kitchen necessities and food gifts for the whole family, check out the deals at these online stores.
Are you ready to have some delicious fun in the kitchen?