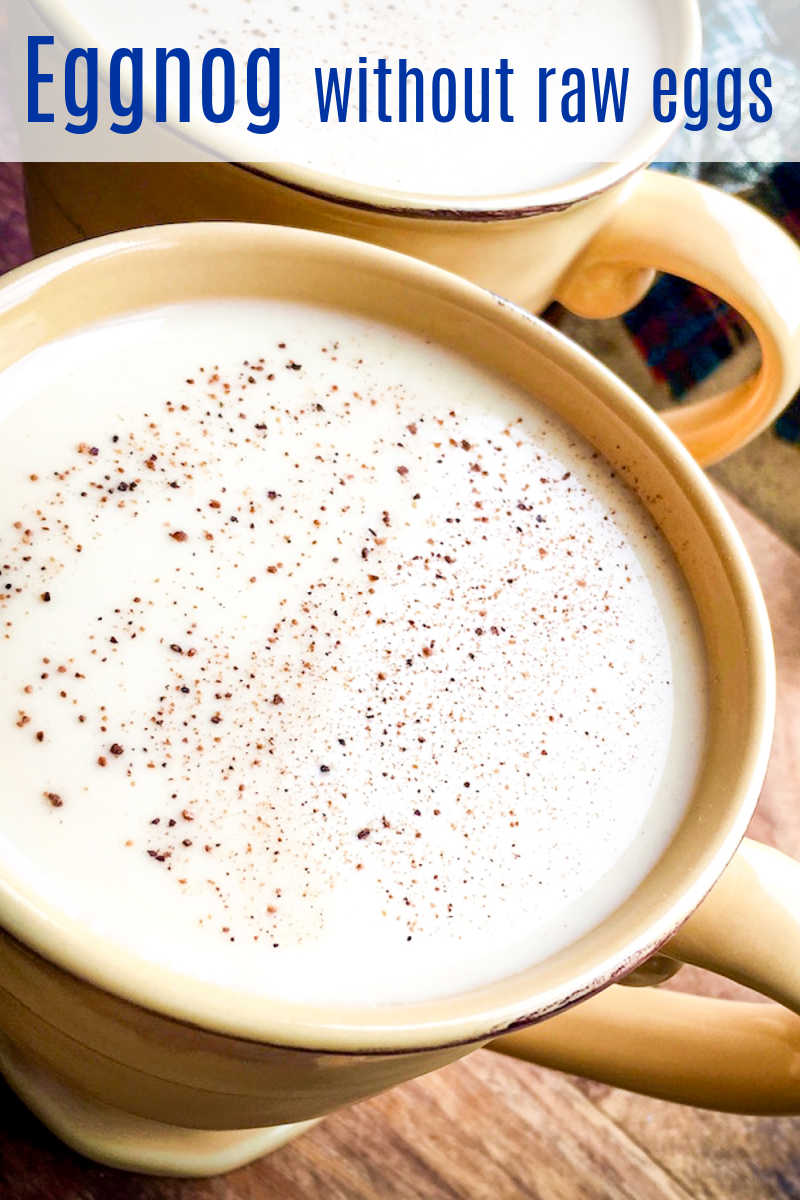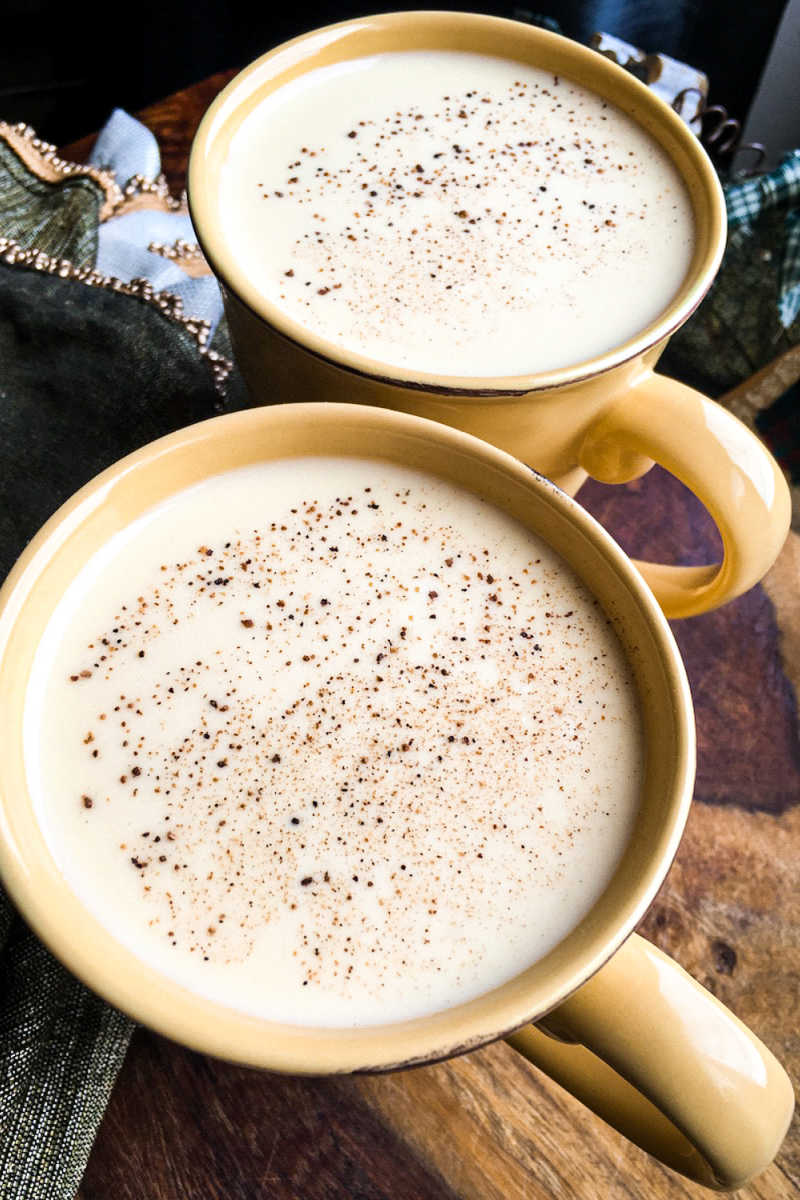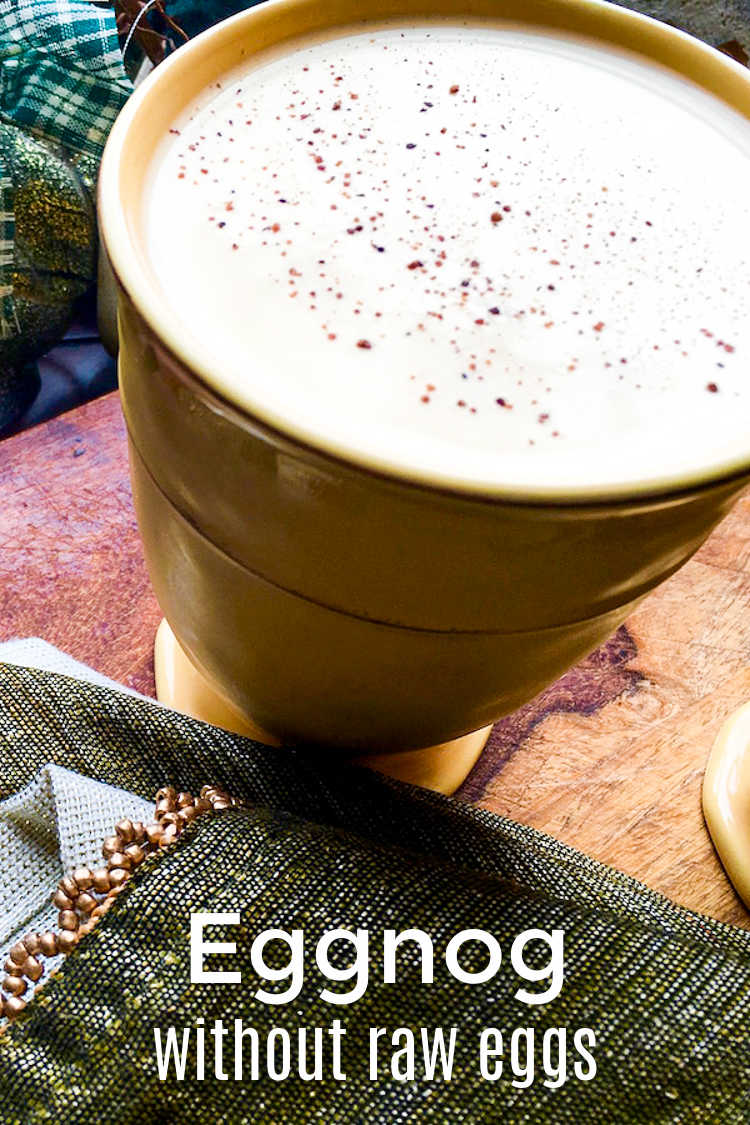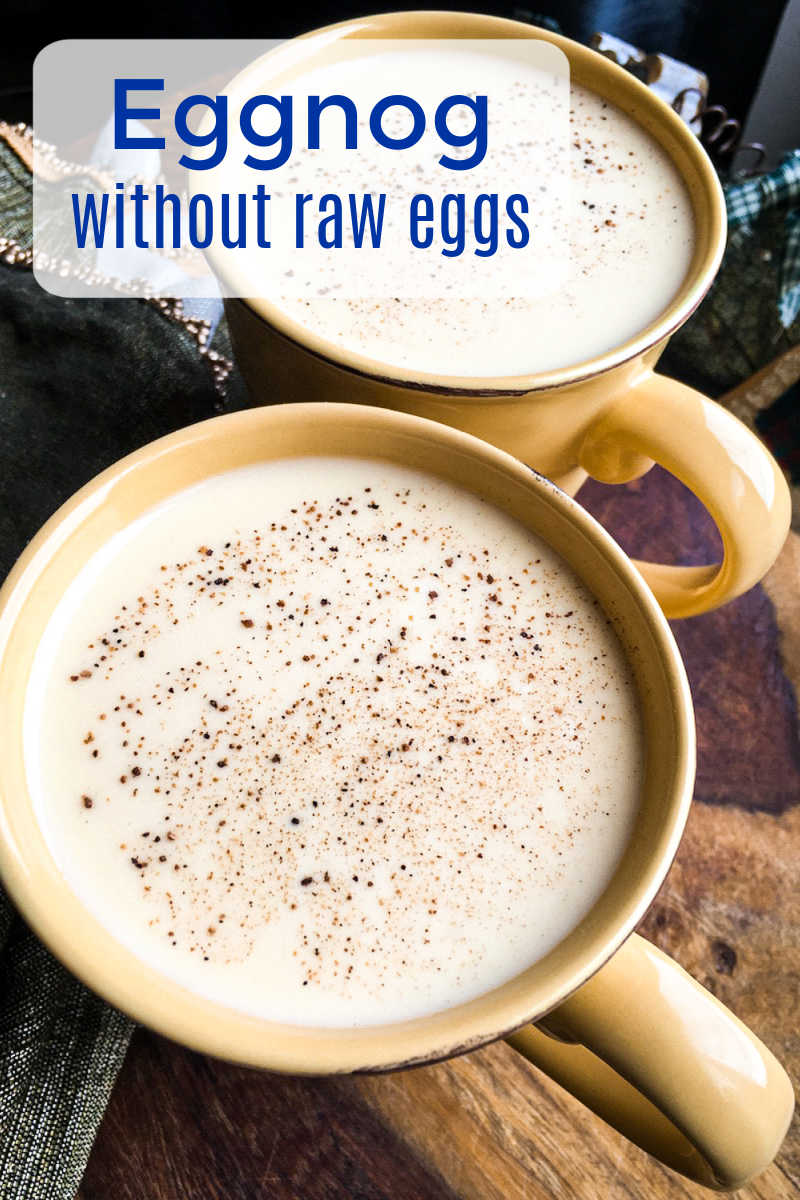 Eggnog with OR without Alcohol
No Raw Eggs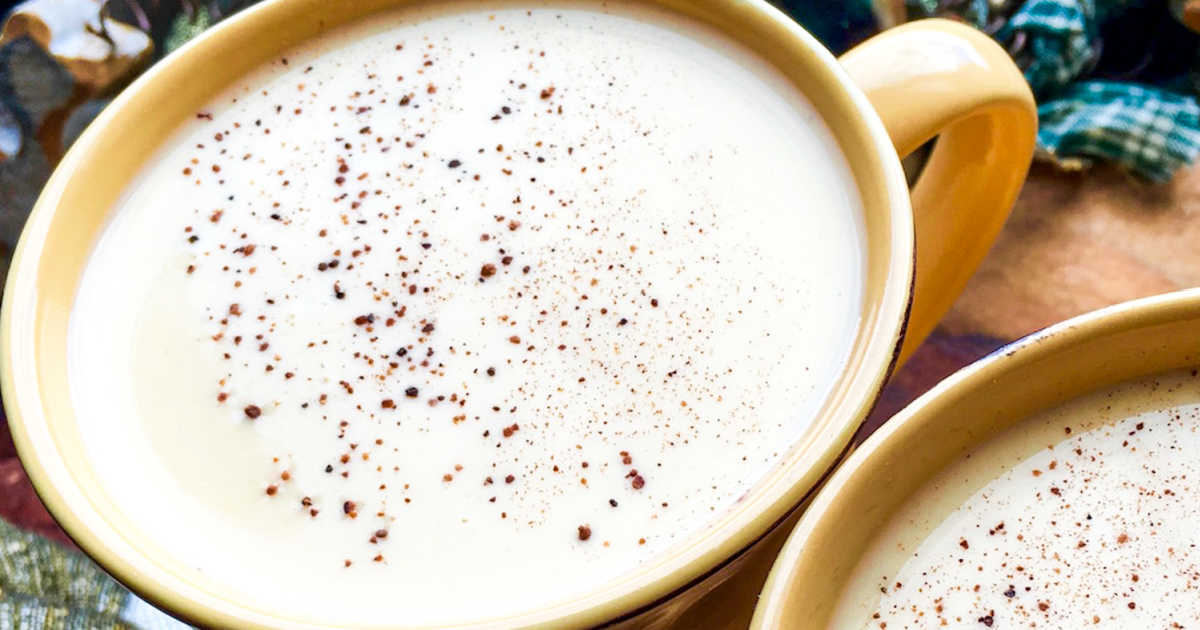 You can enjoy the wonderful goodness of homemade eggnog without raw eggs, when you use my delicious and easy recipe.
There are eggs in it, of course, which is why it is called eggnog.
Traditionally, the eggs in this beverage are raw, but my version cooks the eggs.
You still get flavor and creamy texture from the eggs, but you don't need to worry about serving up a mug of salmonella to a loved one.
Some eggs are perfectly fine, but others are definitely not safe to eat raw.
Fortunately, with this recipe, you don't give up anything by cooking the eggs to remove the risk of salmonella.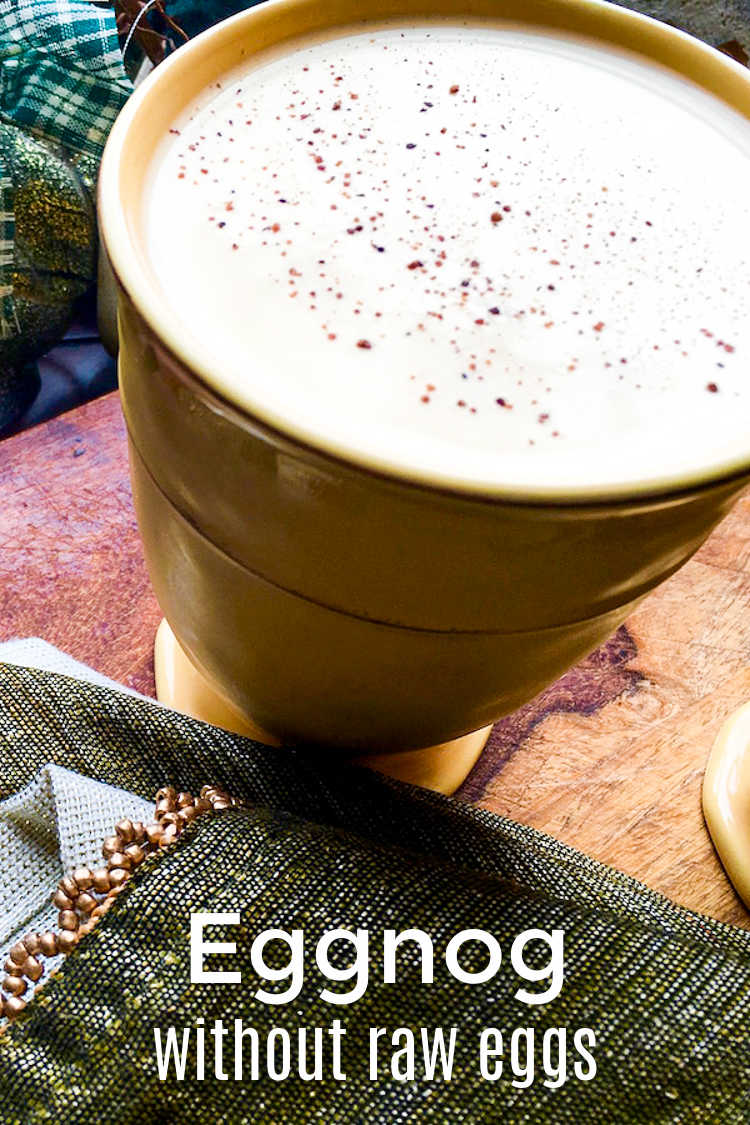 Eggnog is a lovely treat for the whole family, when served without alcohol added.
You can easily turn it into an adult beverage by adding bourbon, brandy or cognac to the basic recipe.
Use a little bit of alcohol or more, depending upon your personal preference.
Or just skip the alcohol.
I like to top my eggnog with ground nutmeg that gives it some extra holiday flavor.
Ground cinnamon, cinnamon sticks and whipped cream can be used as tasty garnishes, too.
We typically think of eggnog as a holiday beverage, but feel free to enjoy it anytime of the year!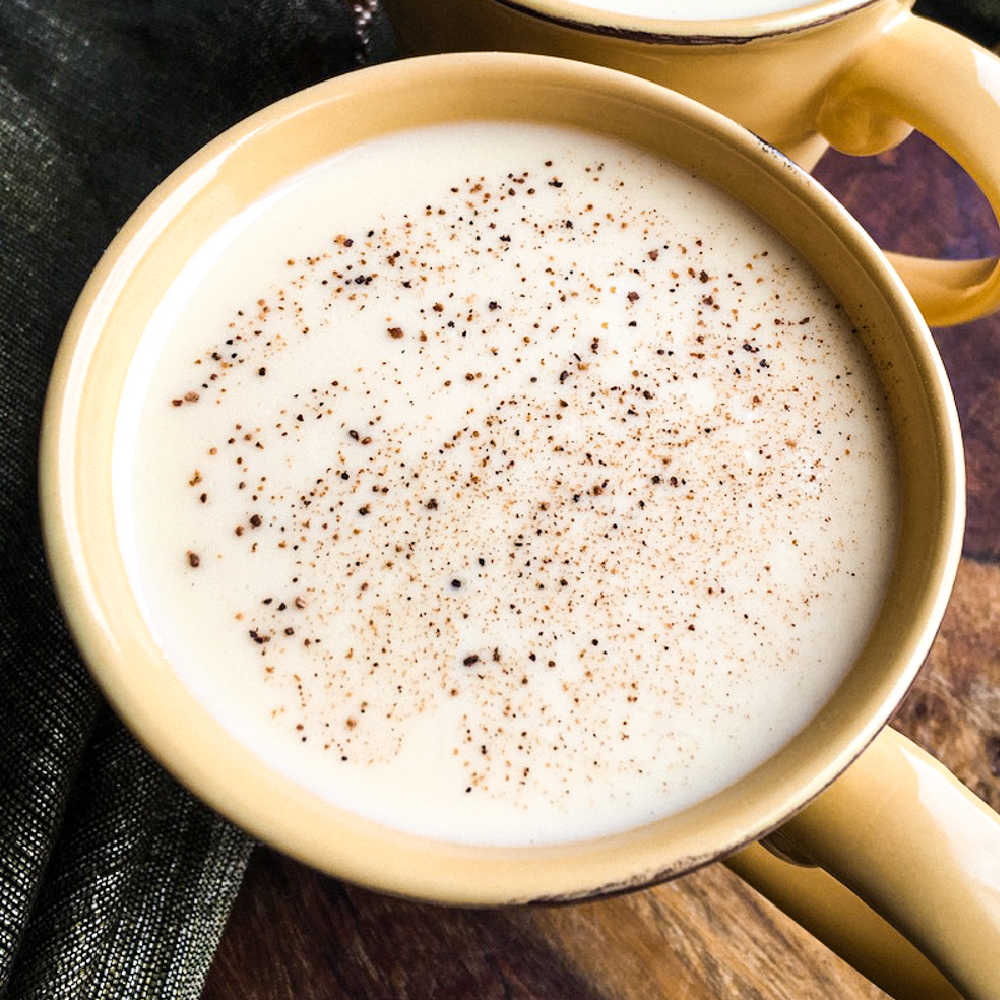 Eggnog without Raw Eggs Recipe
Prep time: 10 minutes (+ time to chill)
Cook time: 10-15 minutes
Serves: 10-12
Ingredients
12 Eggs
1¼ cup Sugar
4 cups Whole Milk
2 t Vanilla Extract
1 t Nutmeg, ground (+ additional for garnish)
2 cups Half & Half
2 cups Evaporated Milk
Optional:
Brandy, Bourbon or Cognac
Supplies
Measuring Cup
Measuring Spoons
Mixing Bowls
Whisk
Saucepan
Candy Thermometer
Instructions
1) Whisk eggs and sugar together in a medium, so that they are thoroughly combined. Pour into a saucepan and stir in whole milk, vanilla extract and nutmeg.
2) Add evaporated milk and half & half to another bowl and stir or whisk together. Set aside.
3) Heat egg mixture on medium low heat. Stir constantly, so that the milk doesn't scorch. Check the temperature with a candy thermometer and remove from heat, when it reaches 160°.
4) Slowly whisk in the evaporated milk mixture.
5) Let it cool slightly and taste. Add more sugar or nutmeg, if needed.
6) If you want to add alcohol, stir it in at this point. You can add 1/2 cup or up to 1 1/2 cups of brandy, bourbon or cognac, depending upon how strong you would like it.
7) Refrigerate overnight or until completely chilled.
8) Pour into mugs or glasses and garnish with a dash of nutmeg.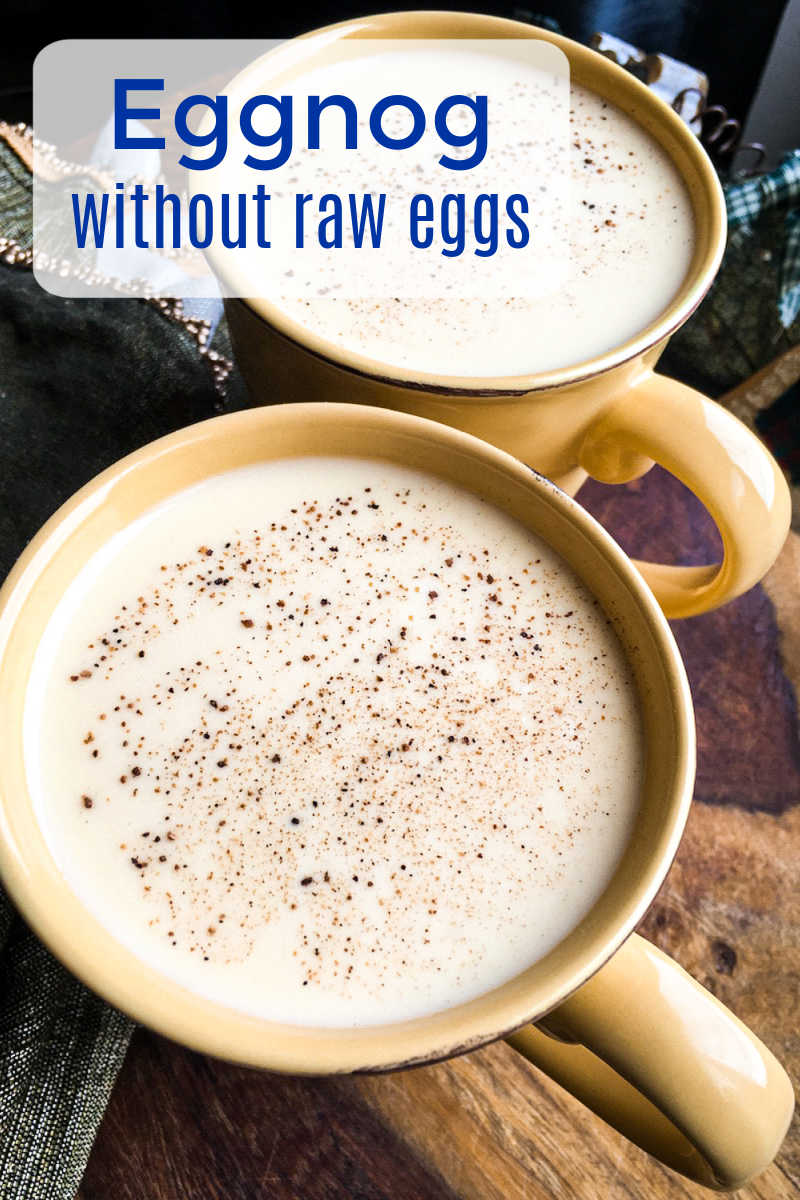 More from Mama Likes To Cook
Check out my vegetarian recipes, so you can get more great ideas for baking, cooking, blending and juicing.
Cocktail Recipes
Shop Now
For a beautiful assortment of kitchen necessities and food gifts for the whole family, check out the current deals at these online stores.
Are you ready to have some delicious fun in the kitchen?