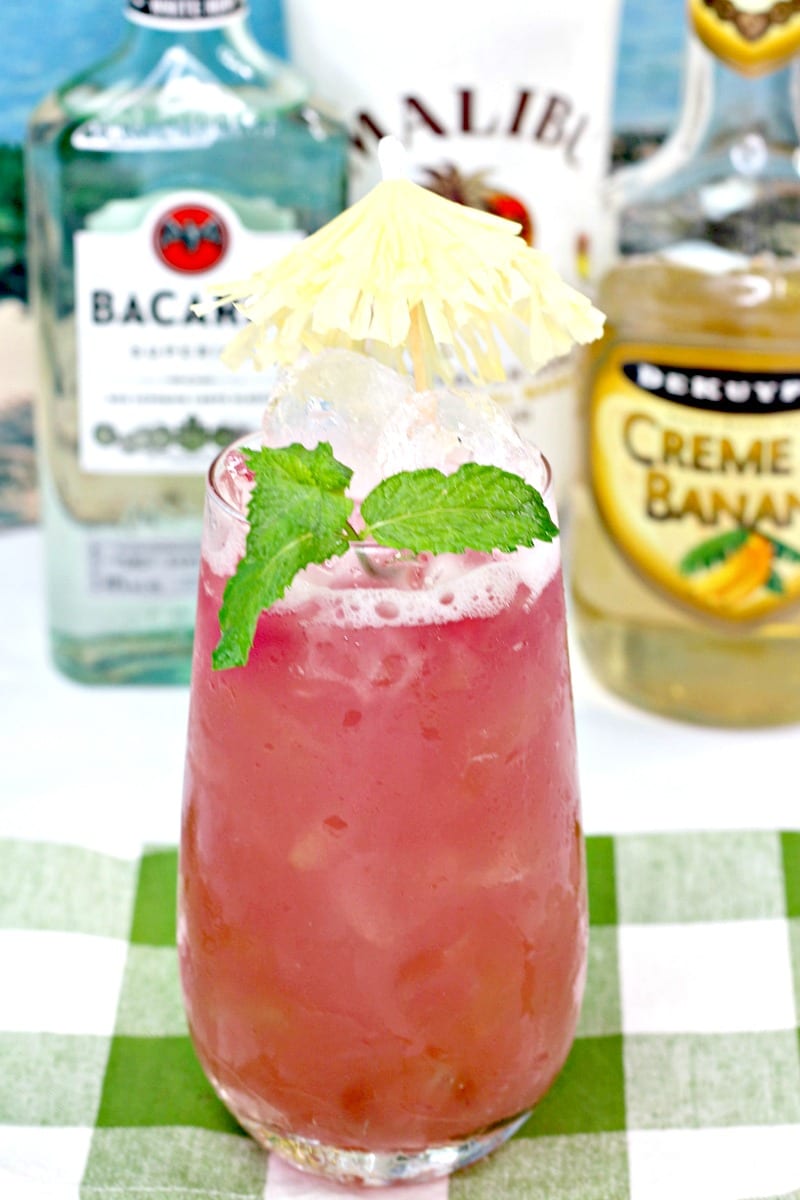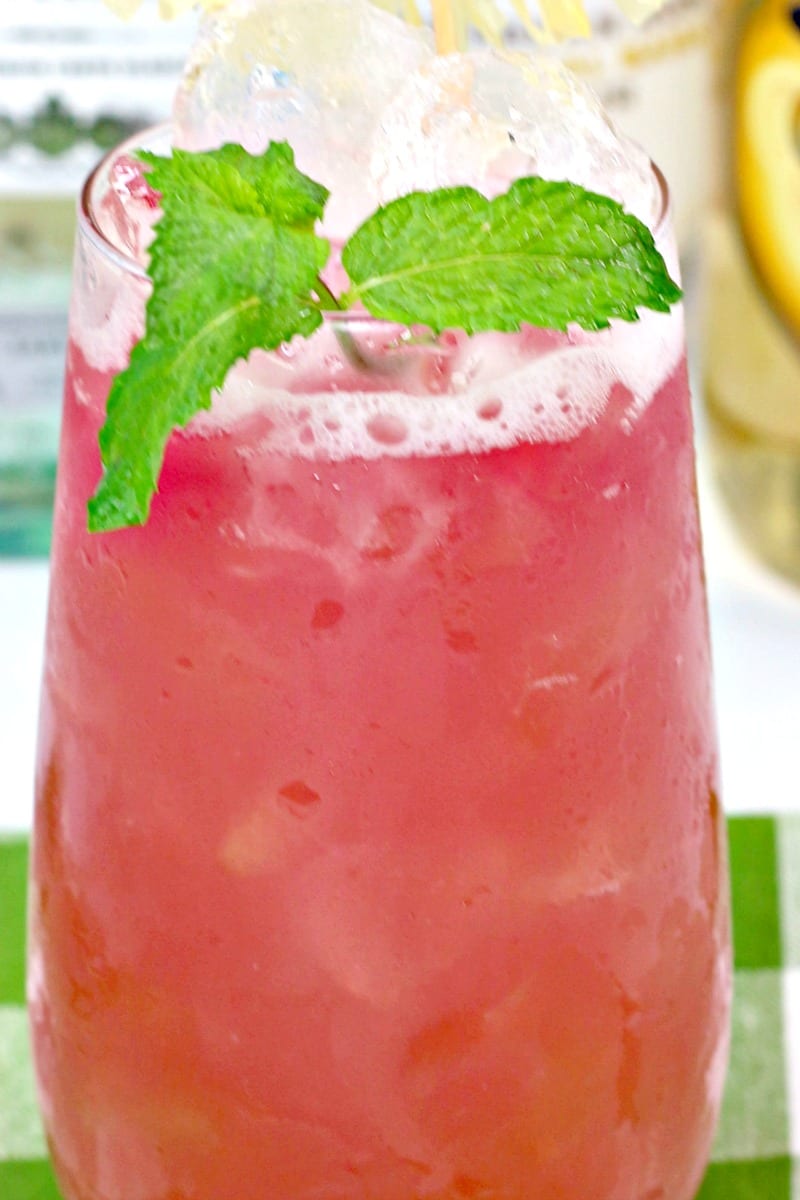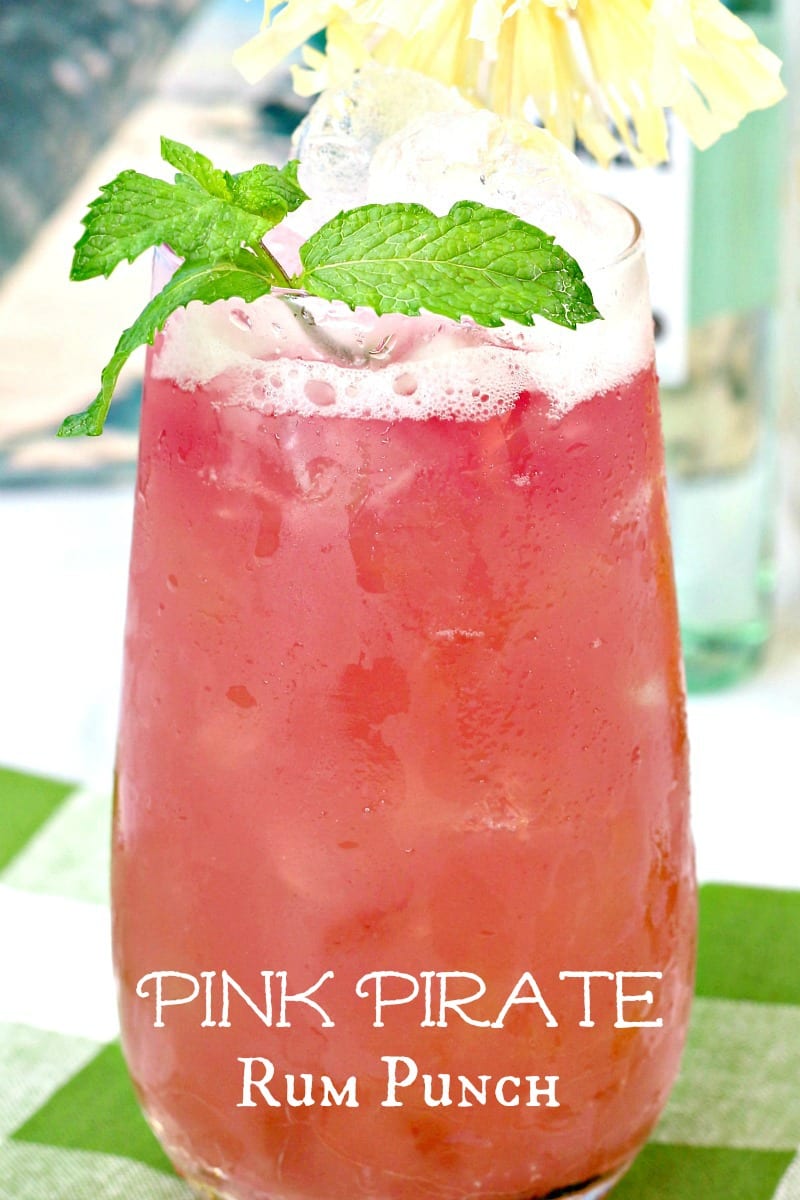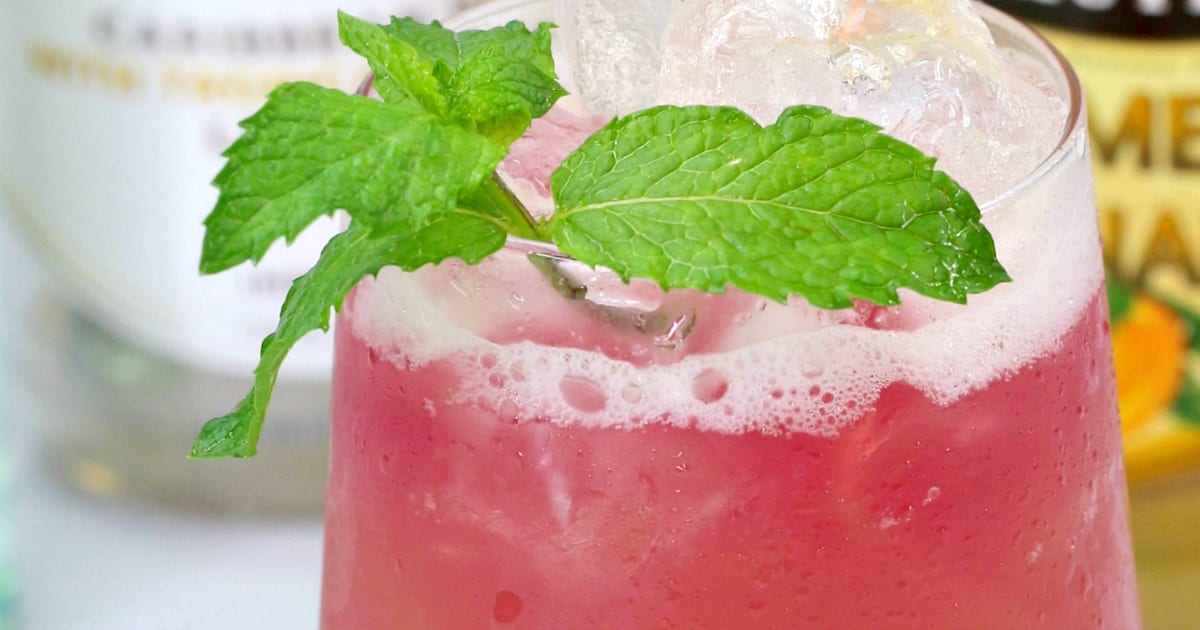 Refreshing Rum Punch
with Coconut and Banana
When you want a refreshing Caribbean beverage, enjoy a tall glass of my pink pirate rum punch.
A hammock on a white sand beach is one of my favorite places to be, but that isn't always possible.
I love a drink that lets me pretend that there is clear blue water nearby, instead of a pile of laundry and work waiting on my desk.
This tasty cocktail gives me that vacation feeling at home, whether I'm taking a break alone or enjoying time with friends.
The pretty pink drink has flavors that I do enjoy, when I'm on holiday.
You'll taste rum, coconut and banana with each sip.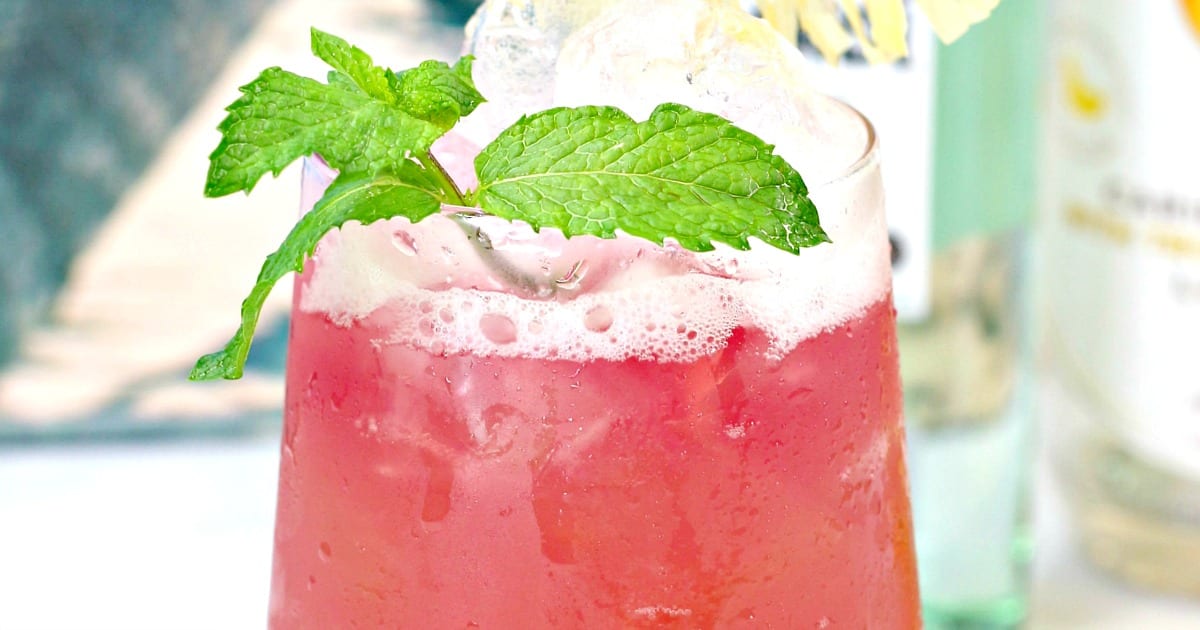 Any brand of rum will do for this cocktail, so feel free to use your favorite.
A lighter rum will result in a pale pink punch, while a dark rum will give you a deeper, reddish drink.
I had a great time touring the Brugal Rum Distillery, when I was in the Dominican Republic.
Naturally, this is a favorite for me, since it brings back memories of that particular Caribbean vacation.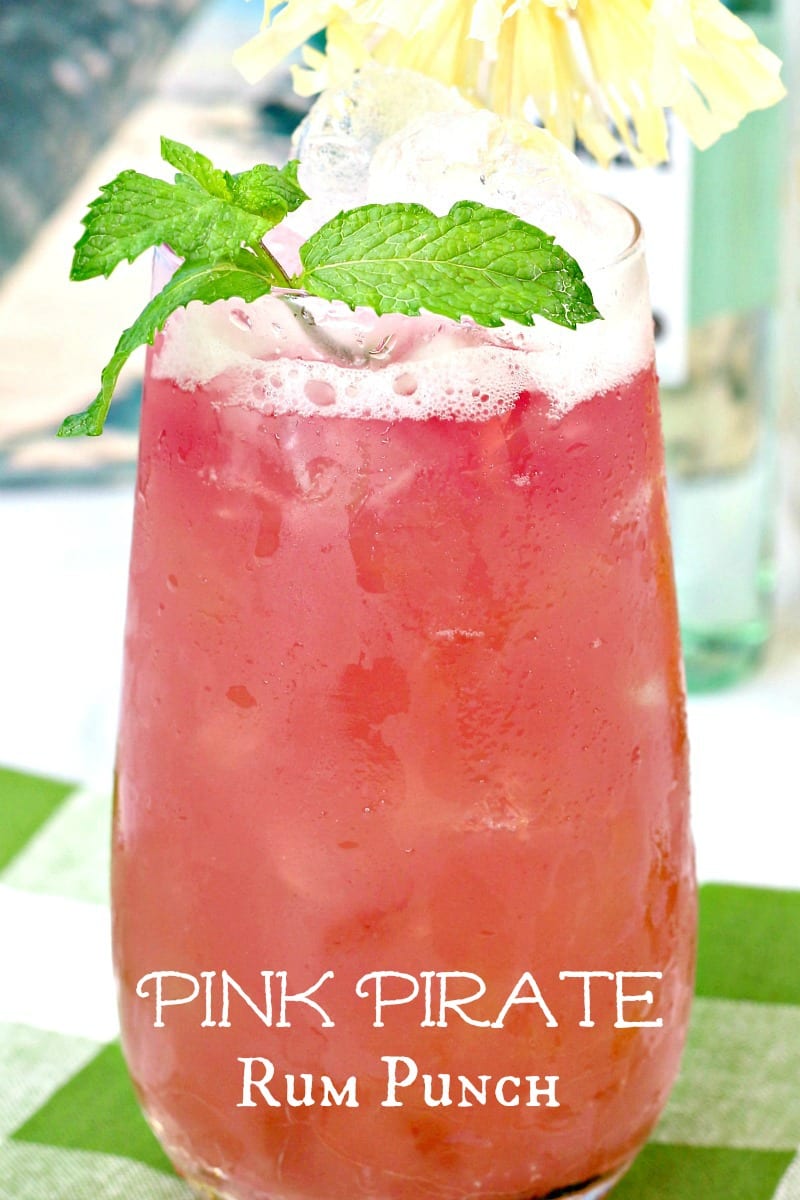 This is also a great choice for Breast Cancer Awareness month, since it is pink.
Enjoy the beverage to celebrate friends and family who are survivors or serve it to guests at a fund raising get together.
Following are a few of my other favorite cocktail recipes, so you can try them out, too.
It's so nice to craft cocktails for family and friends.
The recipes only take a moment to make, but are an absolute pleasure to sip.
Enjoy!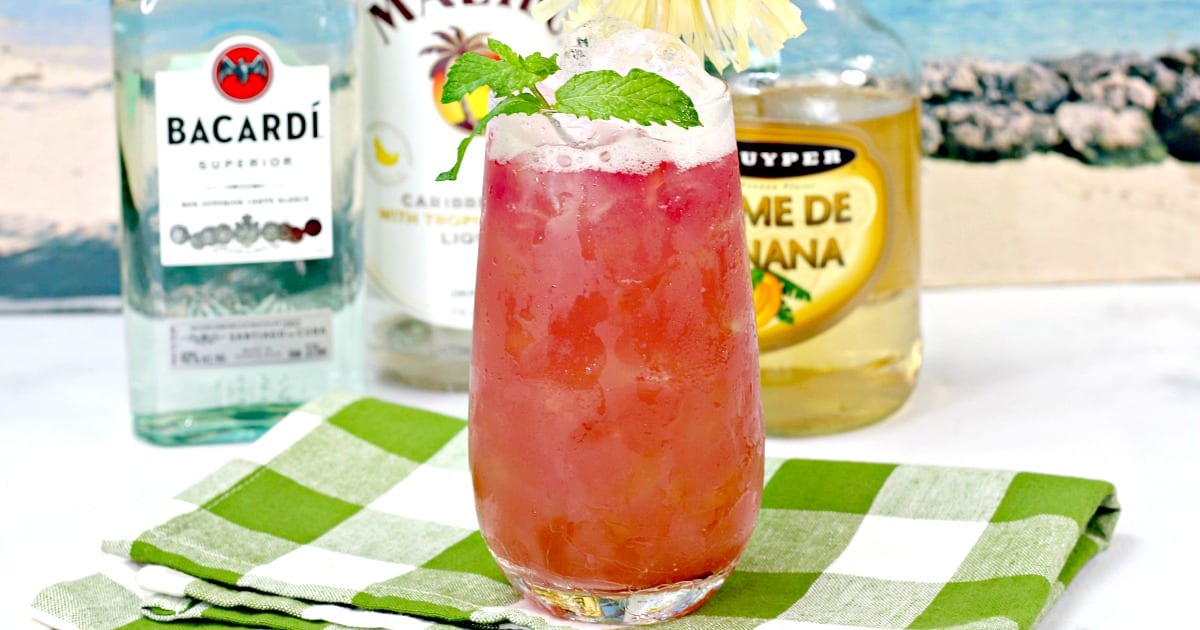 Pink Pirate Rum Punch Recipe
Ingredients
1/2 oz. Rum
1 oz. Coconut Rum
1 oz. Banana Liqueur
2 oz. Cranberry Juice
2 oz. Pineapple Juice
Garnish
Fresh Mint
Pineapple
Instructions
1) Add ice to a cocktail shaker.
2) Then, add all other ingredients and shake.
3) Shake for 7 to 10 seconds to chill and combine.
4) Pour over a tall glass filled with ice.
5) Garnish with mint and/or fresh pineapple.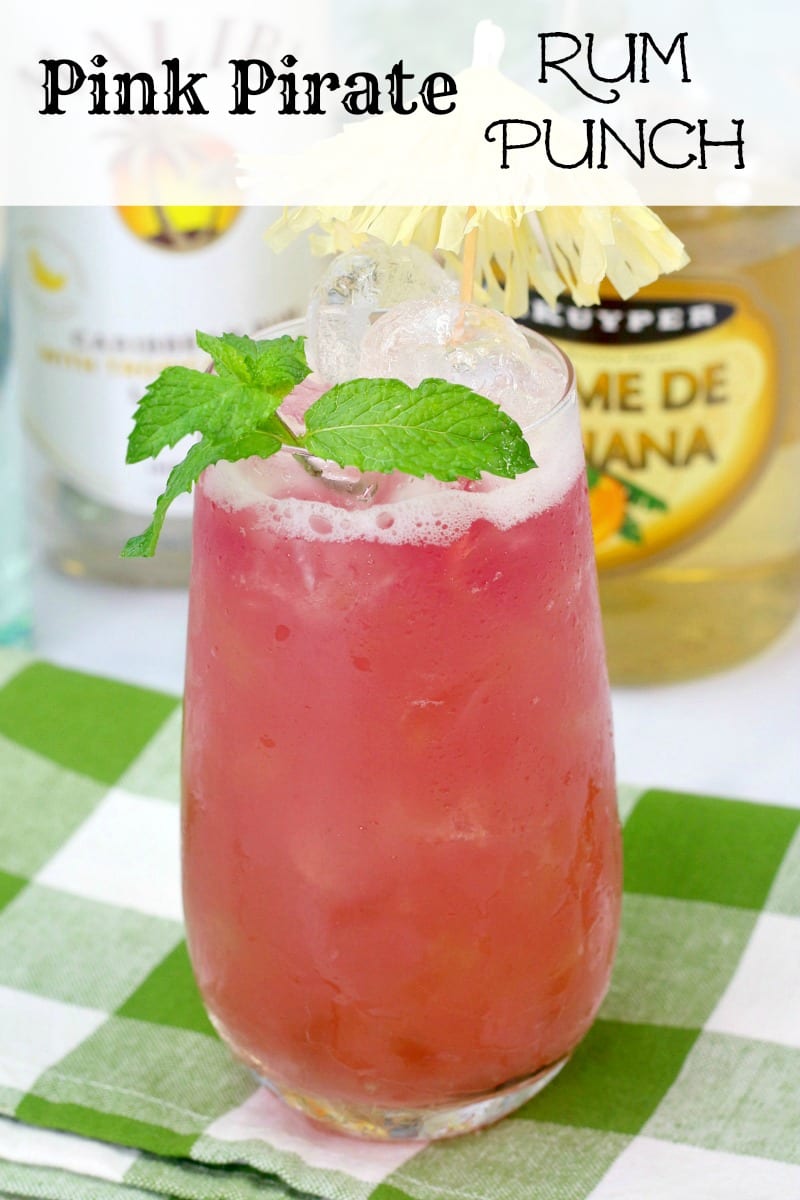 Check out my other beverage recipes, so you can get more drink inspiration.
Then take a look at my other
vegetarian recipes
, so you can have even more delicious fun in the kitchen!